2020 Buyer's Guide to CNC Machine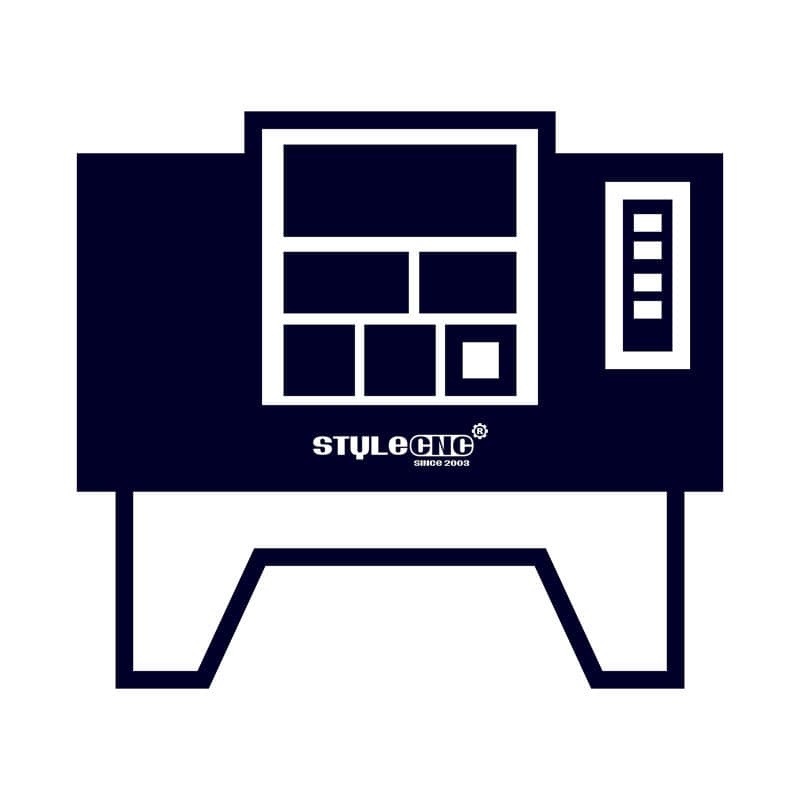 Are you looking forward to DIY CNC machine kit plans or coming up with an idea to buy an affordable CNC machine for wood, metal, foam, stone, plastic, acrylic, leather, fabric, textile, glass with small business, home use, school education, hobbyists or industrial manufacturing? Check out the 2020 new CNC machine buying guide for CNC machinists, operators, beginners, wood fabricators, metal fabricators, stone fabricators, foam fabricators, woodworkers, metalworkers and stoneworkers, we'll offer you the best CNC machines of 2020 with expert customer CNC machining service to fit your custom CNC projects, ideas and plans.
What is a CNC Machine?
CNC machine is a type of Computer Numerical Controlled machine tool with multifuntions of cutting, carving, engraving, milling, drilling, grooving, turning for hobbyists, small business, small shop, home business, home shop, school education and industrial manufacturing. A CNC machine is composed of machine frame, CNC controller, spindles, gantry, CNC operating system, CNC software, motor, driver, T-slot table or vacuum table, ball screw, guide rail, power supply, collet, vacuum pump, limit switch, rack and pinion. CNC refers to an idea of controlling a machine tool via computer instead of manually controlled by machinist. New machine tools in CNC programming have enabled industry to consistently produce parts to accuracies undreamed of only a few years ago. The same part can be reproduced to the same degree of accuracy any number of times if the CNC program has been properly prepared and the computer properly programmed. The operating commands which control the machine tool are executed automatically with high speed, high accuracy, high efficiency and repeatability. A CNC machine is also known as computer numerical controlled machine, computer-controlled machine tool, C and C machine, CNC machining tool, CNC kit, CNC maskiner, CNC equipment, CNC power tool, CNC cutter, CNC cutting machine.
How Does a CNC Machine Work?
Step 1, Design a 2D or 3D drawing via CAD software.
Step 2, Convert the CAD file into G-code via CAM software.
Step 3, Setup CNC machine.
Step 4, Start CNC programming.
Step 5, Start CNC machining.
How Many Types of CNC Machine?
By type, there are 5 most common types of CNC machine that can be found in manufacturing: CNC milling machine, CNC router machine, CNC laser machine (laser cutting machine, laser engraving machine, laser marking machine, laser welding machine), CNC lathe machine, CNC plasma cutting machine.
By end-use, there are 2 basic types of CNC machine: hobby CNC machines (mini CNC machines, small CNC machines, benchtop CNC machines, desktop CNC machines, tabletop CNC machines, portable CNC machines) and industrial CNC machines (wood CNC machines, stone CNC machines, netal CNC machines, foam CNC machines, plastic CNC machines).
By function, there are 10 common types of CNC machine: CNC cuttingmachine, CNC milling machine, CNC routing machine, CNC carving machine, CNC engraving machine, CNC turning machine, CNC drilling machine, CNC grooving machine, CNC sanding machine, and CNC nesting machine.
How Much Does a CNC Machine Cost?
According to different machine configurations, CNC machines have a price range from $2,000.00 to $260,000.00. If you want to buy a CNC machine overseas, the fee of shipping costs, tax, and customs clearance should be included in the final price. CNC router machine cost is from $2,580.00 to $150,000.00, CNC milling machine cost is from $3,000.00 to $120,000.00, CNC laser engraving cutting machine cost is from $2,400.00 to $260,000.00, CNC lathe machine cost is from $2,800.00 to $11,180.00, CNC plasma cutting machine cost is from $4,000.00 to $30,000.00.
Technical Parameters
| | |
| --- | --- |
| Brand | STYLECNC |
| Table Sizes | 2' x 2', 2' x 3', 2' x 4', 4' x 4', 4' x 6', 4' x 8', 5' x 10', 6' x 12' |
| Types | CNC Router Machine, CNC Laser Machine, CNC Milling Machine, CNC Plasma Machine, CNC Lathe Machine |
| Functions | Carving, Engraving, Marking, Cutting, Turning, Drilling, Milling, Grooving |
| Capability | 2D Machining, 2.5D Machining, 3D Machining |
| Series | Hobby CNC Machines (Benchtop, Desktop, Tabletop, Portable) and Industrial CNC Machines (Wood CNC Machines, Stone CNC Machines, Metal CNC Machines, Foam CNC Machines) |
| Price Range | $2,000.00 - $260,000.00 |
How to Pay for a CNC Machine?
You can pay for CNC machines via: 1. TT (Telegraphic Transfer) is the method of payment by electronic transfer of funds from one bank account to another. Telegraphic transfer is a fast nature of the transaction, which can be complete within two to four business days. 2. e-Checking is available to buyers with checking accounts from any bank in the United States. 3. Credit card payments with Visa or Mastercard are supported.
How to Ship a CNC Machine?
All the CNC machines can be shipped worldwide by sea, by air or by international express logistics via DHL, FEDEX, UPS. You are welcome to get a free quotation by filling up the form with name, email, detailed address, product and requirements, we will shortly contact you with the full information including the most suitable delivery method (fast, secure, discreet) and freight. A CNC machine firstly should be packaged well in a free-fumigation wooden crate. Usually, we deliver the machine by ship, sometimes, as customer's requirements, we can also deliver by air or by train. When the machine arrived at your sea port or destination, you can pick up with the bill of lading we offered. We can also arrange the cargo agent to send to your door.
How Much Does it Cost to Ship a CNC Machine?
You are welcome to get a free quotation by filling up the form with name, email, detailed address, product and requirements, we'll estimate the shipping cost for your CNC machine. Please note, customs fees and additional fees may apply for international shipments. Contact your local customs office for more information. If you want to get the final price, please contact us to get a free quotation, we'll calculate the final price of the required CNC machine.
Is a CNC Machine Easy to Use for a Beginner?
We helped a lot of beginners in CNC machines, if you have a basic knowledge of computers and are willing to spend a little time on learning, it is not too hard. When you ordered a CNC machine from STYLECNC, we will send the user manual and operating videos to you, you can also get the 24/7 free online service by calling, email, whatsapp, livechat or remote desktop with teamviewer.
How to Choose a CNC Machine Manufacturer?
As a guaranteed CNC machine manufacturer and supplier, STYLECNC provides all kinds of best CNC machines for sale to fit your metal cutting works. STYLECNC's CNC machines adopt genuine CNC machining software and CNC machining system, high quality original CNC machine parts. STYLECNC offers cost price for your CNC machining plans without any intermediate. You will get the best CNC machines at an affordable price from us. STYLECNC also offers all-round smart CNC machining solutions for metal, 24/7 one-to-one free CNC machining service and support, which is available free.
Do You Have Service and Support for CNC Machines?
As a professional CNC machine manufacturer and supplier, STYLECNC will supply all machines with training video and user's manual in English for installing, operation, maintenance and trouble-shooting, and shall give technical guide by remote, such as TeamViewer, E-mail, Telephone, Mobile, Whatsapp, Skype, 24/7 online chat, and so on, when you meet some problems of installation, operation or adjusting. You can come to our factory for training. We will offer professional guidance, direct and effective face-to-face training. Here we have assembled equipment, all sorts of tools and testing facility. Training Time: 3~5 days. Our engineer will do a door-to-door instruction training service at your local site. We need your help to handle visa procedures, pre-paid travel and accommodation for us during the issuance of business travel and services.
Do You Have Warranty for CNC Machines?
As a top CNC machine brand in the world, STYLECNC promise: 1. 1-3 years for the whole machine. 2. Long life-time maintenance, after-sale department will offer 24/7 English online support. 3. Except the damage artificially, we are responsible for offering the fittings free of charge during warranty. 4. After the warranty period expired, you only need to pay the actual maintenance cost. 5. Certificate support: CE, FDA, SGS.
Do you have Customization Service for CNC Machines?
Usually, we will manufacture CNC machines as our common design. We have a broad range of capabilities and manufacturing strengths, which makes it possible for STYLECNC to customize our existing products for custom and OEM customers. 1. Table sizes could be customized designs. 2. Logos could be customized as your requirements. 3. Colors could be customized as your requirements. 4. Special configurations could be customer-oriented designing.
How to Buy a CNC Machine?
1. Consult:
We will recommend the most suitable CNC machines to you after being informed by your requirements.
2. Quotation:
We will offer you with our detail quotation according to the consulted CNC machine. You will get the most suitable specifications, the best accessories and the affordable price.
3. Process Evaluation:
Both sides carefully evaluate and discuss all the details (specifications, technical parameters and business terms) of the order to exclude any misunderstanding.
4. Placing an order:
If you have no doubts, we will send the PI (Proforma Invoice) to you, and then we will sign a contract with you.
5. Production:
We will arrange the CNC machine production as soon as receiving your signed sales contract and deposit. The latest news about production will be updated and informed to the CNC machine buyer during the production.
6. Quality Control:
The whole production procedure will be under regular inspection and strict quality control. The complete CNC machine will be tested to make sure they can work very well before out of factory.
7. Delivery:
We will arrange the delivery as the terms in the contract after the confirmation by the buyer.
8. Custom Clearance:
We will supply and deliver all the necessary shipping documents to the CNC machine buyer and ensure a smooth customs clearance.
9. Support and Service:
We will offer professional technical support and free service by Phone, Email, Skype, WhatsApp, Online Live Chat, Remote Service. We also have door-to-door service in some areas.
What are the Common Safety Rules for a CNC Machine Operator?
For a CNC machine operator, please read the following 15 most common safety rules before operating a new or used CNC machine.
1. Keep it clean: Keeping your workplace clean and cluttered can easily lead to accidents.
2. Pay attention to the environment: Do not place the CNC machine in a dark and humid place, and do not work in a place with flammable liquids and gases.
3. Beware of electric shock: Avoid direct contact of your body with the spindle, output power, controller interface, prevent electric shock during work.
4. Keep away from processing: Keep outsiders and children away from the workplace. Visitors who have nothing to do with work must keep a safe distance. During machining, the hands of the CNC machine operator should be kept away from the working spindle. When machining is stopped, the power is cut off, and outsiders and children are not allowed to touch it at will.
5. Reasonable use: Operate and control according to the reasonable work flow allowed by the system, with higher working efficiency, better effect and safer. Do not use a low-power spindle to do heavy work, and do not use machine tools randomly.
6. Appropriate clothing: Do not wear loose clothes and jewelry when working, as they may be caught by CNC machines. It is best to wear non-slip rubber shoes, long hair should wear a work cap.
7. Wear goggles: When working on metal or debris, be sure to wear goggles to protect your eyes.
8. Firm wiring: Do not pull the connection cable or unplug the power plug. The cables should be kept away from heat sources and flammable and explosive materials, and avoid contact with sharp objects.
9. Fixing the workpiece: The material must be fixed before working. It is absolutely prohibited to fix it by hand.
10. No littering is allowed: It is strictly forbidden to place objects on the beams and baffles of CNC machine tools to avoid injury from falling.
11. Proper maintenance: Keep the machine clean and perform regular maintenance to fully exert the performance of the equipment and increase its life time. Timely lubrication and regular inspection and maintenance will ensure the safety and reliability of the entire CNC machine.
12. Turn off the power in time: When changing the tool, the power of the spindle motor must be turned off. When changing the processing material, the power of the CNC machine must be cut off.
13. Remove the wrench: The wrench of the working spindle must be removed before starting the machine.
14. Keep vigilance: keep a sufficient safety distance during working, keep a clear head, and avoid fatigue working.
15. Power supply voltage stabilization and grounding: The power supply must be well grounded, and stable voltage power supply must be provided in the case of unstable voltage.
How to Maintain a CNC Machine?
In order to give full play to the role of the CNC machine, reduce the occurrence of failures and prolong the mean time between failures of the CNC machine. CNC machinist must has special technical training and knowledge of machining processes, hydraulic pressure, measurement, and automatic control, so as to fully understand and master CNC machine, and to do good CNC machine maintenance and service. CNC machinist must strictly abide by the operating procedures and the daily maintenance rules of the equipment. A CNC operator should operate the machine correctly and reasonably in accordance with the requirements of the machine and system manuals, and try to avoid affecting the use of the equipment due to improper operation.
1. Regularly check the oil quantity of the lubricating oil tank, add the lubricating oil in time, the lubricating pump can start oiling and stop in time.
2. X, Z axial guide surface to remove chips and dirt, check whether the lubricating oil is sufficient, whether the guide surface is scratched or damaged.
3. Check the pressure of the pneumatic control system with the compressed air source, which should be within the normal range.
4. Clean up the water in the water separator in time to ensure that the automatic air dryer works normally.
5. Check the balance pressure of the hydraulic balance system. The balance valve works normally when fast moving.
6. There is no abnormal noise in the oil tank and oil pump of the hydraulic system of the equipment, the pressure gauge indicates normal, there is no leakage in the pipeline and each joint, and the working oil and surface height are normal.
7. The cooling and ventilation devices of the electrical cabinet, and the cooling fans of the electrical cabinet work normally. The air conditioning filter is not blocked.
8. Check the input/output device of the control system for looseness and contact.
9. There should be no looseness or water leakage in various protective devices.
10. Check the liquid level of the cooling oil tank and water tank at any time, add oil or water in time, and add cutting fluid in time to avoid corroding the machine table.
11. Don't accumulate too much when using the chip conveyor to avoid jamming and damage.
12. From time to time, check the spindle drive belt to adjust the belt tightness according to the instructions. If the belt is broken, it should be replaced in time.
13. Every six months, the bearing seat needs to be coated with new grease.
Demo Video Show
CNC Machine Stories
Apr 01, 2020

As a CNC milling machine operator, you often meet different types of milling cutters, milling bits, milling tools during the operation. How to choose the right CNC milling cutters for your milling projects, milling ideas or milling plans? Let us start to learn the guide.
Mar 18, 2020

Looking for a CNC router for 2D/3D woodworking projects in 2020, Follow the CNC router buying guide to 2020 best CNC routers for woodworking to fit your business requirements in modern furniture making, cabinet making, door making, sign making, wood crafts and other popular custom woodworking plans.
Buyer's Reviews
Matthew

from CanadaPosted on

Mar 13, 2020

I really like this hobby laser engraver, it works perfect for what I need. I followed the English manuals, and did three jobs with my own logos. One was on wood. One was on leather. One was on acrylic. All came out as well as I expected.

Christopher L Eby

from United StatesPosted on

Mar 09, 2020

I bought this unit for use in the shop I am at, I am an automotive technician and this just makes life easier. I use it in place of traditional oxy/acetylene torches. The 4x4 plasma table cuts way faster, uses way less consumables. Works great for my purposes. This 4x4 plasma cutter also makes very nice cuts in thick steel. I have used it to cut 3/16th plate steel and its like a knife through butter, easy to use and decent build quality for the price.

Nicholas

from CanadaPosted on

Feb 19, 2020

This is probably the best deal on a solid plasma cutter you are going to get. I bought my unit a bit over 1 years ago. While it's just for hobby use it sees a lot of work. Can't speak on how it runs on 110v as I've only ever run the unit on 220v. That being said I've used this to cut everything from sheet metal to 250 steel plate and everything in between. Aluminum diamond plate laid over sheet steel. I cut 250 steel plate with it to build some axle gussets, and I was surprise what it would cut. Well worth the money.

Joshua

from AustraliaPosted on

Feb 18, 2020

I have had it for about two weeks and have used it almost daily. So far I have only been practicing on 20 inch by 40 inch blocks of wood. Spindle turning only. I like and enjoy the wood lathe. It is quite and vibration free. It does what I expected it to do.

GEORGE

from CanadaPosted on

Feb 14, 2020

This is a VERY good starter laser engraver. I just got this last week and loving it. Very easy to put together. Most of all, so far I have got great support by emailing their support team. Very responsive and knowledgeable and truly interested in making you successful with the unit. I'm now testing with different settings. I would like to get a deeper cut with less burn, have not been able to master that yet. But certainly happy with the unit and works great. I'm using it mainly for wood engraving of small projects (pens and crafts and carving I do as a hobby).

Leonora V Pimentel

from CanadaPosted on

Jan 10, 2020

Nice Hypertherm plasma cutter, I had cut out over 180 pieces of 12mm steel plate, worked well. I would definitely recommend. I cut clean as well, I am impressed by the cut quality and function. The 5x10 plasma table has important features of much more expensive machines.

Spotty

from South AfricaPosted on

Dec 23, 2019

The co2 laser engraver works well with wood and leather, and so far the service is awesome, do these people not sleep.

Darren

from AustraliaPosted on

Dec 04, 2019

Dear sir i am looking at setting up a metal cutting factory in Adelaide south australia and would like a price on 4 of the STP1530 with 105 amp and one of them with the rotary device attached to it, could i please get a price for the 4 unit and the shipping to south australia thanks

Kind Regards

Darren

Reply from STYLECNC: You can get a free quotation from STYLECNC, please contact us via Email or WhatsApp as you like. You can also leave your contact information.

Zechary

from AustraliaPosted on

Nov 10, 2019

The value is massive, I'm super happy. We have a photography business and deliver photos on wooden flash drives, this laser wood engraving machine is perfect for it. For those authoring adobe illustrator, I found that art board sizing precision is maximized when I export graphics with 536 PPI. Haven't tried in Mac but the Windows software works like a boss. Strongly recommend.

Jayla

from United KingdomPosted on

Oct 30, 2019

Very well thought out knife cutter for me. Easy to use interface. Set up was a breeze. Used leather to check level and do a test cutting. Worked fine. Overall the knife cutter works and is quiet as can be. Just wish the manufacturer would have some how to videos to help me.