CNC Machine Buying Guide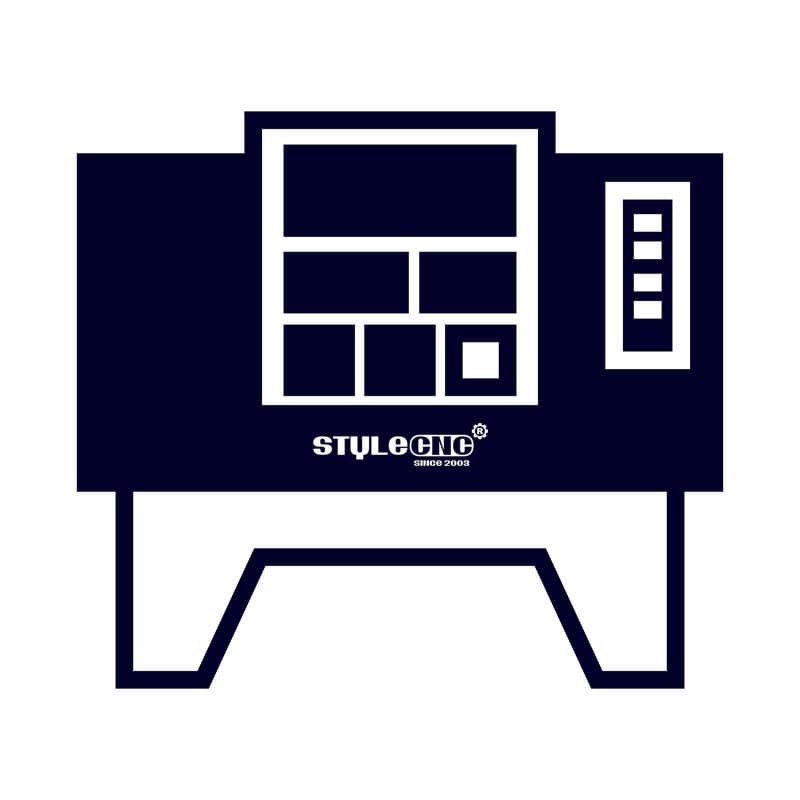 Are you building DIY CNC machine plans for wood, metal, foam, stone, plastic, acrylic, leather, fabric, textile, and glass with styles of mini, small, benchtop, tabletop, desktop, handheld, portable, and large format?
Are you buying 2022 new CNC machine kits at lower prices than used CNC machine tools from local shops or overseas makers for small business, home shop, school, education, teaching, training, hobbyists, commercial use, or industrial manufacturing?
Are you looking for CNC machining services from local dealers or overseas manufacturers in USA, UK, UAE, Canada, Australia, Russia, South Africa, China, India, or other countries from Asia, Europe, North America, South America, Africa, and Oceania?
Review the 2022 best CNC machine buying guide to CNC machinists, machine operators, beginners, woodworkers, carpenters, artisans, builders, metal fabricators, metalworkers, stone fabricators, stone workers, and foam fabricators.
You will find the best budget automatic CNC routers, lathe machines, milling machines, laser cutting machines, laser engraving machines, plasma cutting machines, digital cutters, laser cleaners, and laser welders in STYLECNC.
We are selling the top rated affordable CNC machines with the cheapest price, and offering 24/7 free expert 2D/2.5D/3D customer service to meet your business plans & ideas within your budget.
What Is A CNC Machine? - Definition
A CNC machine is a type of automatic Computer Numerical Controlled machine tool with multiple functions of cutting, carving, engraving, milling, drilling, grooving, bending, grinding, slotting, turning for hobbyists, small business, small shops, home business, home shops, schools, and industrial manufacturing.
A CNC machine is composed of machine frame, CNC controller, spindles, gantry, operating system, software, motor, driver, T-slot table or vacuum table, ball screw, guide rail, power supply, collet, vacuum pump, limit switch, rack, pinion, and more machine parts.
CNC stands for Computer Numerical Control. CNC refers to an idea of controlling a machine tool via computer instead of manually controlled by a machinist. New machines in CNC programming have enabled the industry to consistently produce parts to accuracies undreamed of only a few years ago. The same part, can be reproduced with the same degree of accuracy any number of times if the program has been properly prepared and the computer properly programmed. The operating commands which control the machine are executed automatically with high speed, accuracy, and efficiency.
How Does A CNC Machine Work? - Principle
CAD refers to Computer Aided Design, that is, computer aided design, which is used for 2D or 3D workpiece or stereo design.
CAM stands for Computer Aided Manufacturing, that is, computer aided manufacturing, which is used to generate G-Code.
The full form of CNC is Computerized Numerical Control, a CNC controller is used to read G-Code to start machining.
In modern computer numerical control systems, the design of workpieces highly depends on software such as computer aided design (CAD) and computer aided manufacturing (CAM).
The computer aided manufacturing software analyzes the design model and calculates the movement instructions during the processing.
The movement instructions and other auxiliary instructions required during the machining are converted into a format that can be read by the numerical control system through the post-processor.
The generated file is loaded into the computer numerical control machine tool for part machining.
After importing the program instructions into the memory of the CNC system, the computer compiles and calculates, and through the displacement control system, the information is transmitted to the driver to drive the motor to cut the designed parts.
Step 1, Design a 2D or 3D drawing via CAD software.
Step 2, Convert the CAD file into G-code via CAM software.
Step 3, Setup CNC kits.
Step 4, Start CNC programming.
Step 5, Start machining.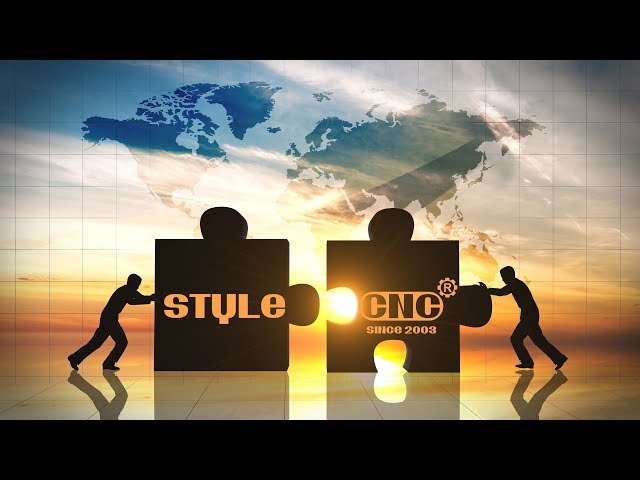 How Many Types of CNC Machines? - DIY Guide
There are 16 main common types of CNC machine for sale, including lathes, laser machines, router machines, plasma cutters, knife cutters, drilling machines, milling machines, punching machines, boring machines, bending machines, inspection machines, wire cutting machines, water jet cutting machines, planers, grinders, and plotters.
6 Types Based On Concepts
There are six most common types, including mills, lathes, routers, lasers (laser cutters, laser engravers, laser etchers, laser markers, laser cleaners, laser welders), digital cutters, plasma cutters.
2 Types Based On End Uses
You will meet two basic types, including hobby CNC machines for small business and home shop (mini types, small types, benchtop types, desktop types, tabletop types, portable types), and industrial CNC machines for commercial use (wood, stone, metal, foam, plastic, wood plastic).
16 Types Based On Functions
There are ten most popular types, including cutting, milling, routing, carving, engraving, marking, printing, welding, cleaning, turning, drilling, grooving, slotting, grinding, sanding, and nesting.
5 Types Based On Materials
You will meet much more types, including woodworking, metalworking, foam fabrication, stone fabrication, plastic fabrication, and so on.
How Much Does A CNC Machine Cost? - Pricing Guide
When you are in need of a new CNC machine, you may wonder how to start. There a few things to consider including the table size, the parts, the accessories, the controller, the software, the service, and the setup options that are available to you.
Whether entry-level or high-end types, we will help you get to the bottom of all of these concerns and have you on your way to enjoying your new automated computer numerical controlled machine tool in no time.
The first thing most buyers want to know is what affordable CNC machines for sale usually cost.
The best budget CNC machine itself will range between $2,000.00 and $260,000.00, depending on the hardware and software that it uses.
The second-hand used CNC machines are relatively cheap, but there is no reliable guarantee of quality and support.
If you want to buy a new or used CNC machinery overseas, the fee for shipping costs, tax, and customs clearance should be included in the final price.
The CNC router machine costs from $2,580.00 to $150,000.00, the CNC milling machine is priced from $3,000.00 to $120,000.00, the CNC laser engraving cutting machine has a price range from $2,400.00 up to $260,000.00, the CNC lathe machine cost is from $2,800.00 to maximum $11,180.00, the CNC plasma cutting machine prices are from minimum $4,000.00 up to $30,000.00.
Pick Up Your Budget
| | | | |
| --- | --- | --- | --- |
| Types | Minimum Price | Maximum Price | Average Price |
| CNC Router | $2,580.00 | $150,000.00 | $6,580.00 |
| CNC Laser | $2,400.00 | $260,000.00 | $5,120.00 |
| CNC Plasma | $4,000.00 | $30,000.00 | $6,260.00 |
| CNC Mill | $3,000.00 | $120,000.00 | $8,210.00 |
| CNC Lathe | $2,800.00 | $11,180.00 | $5,680.00 |
What Are CNC Machines Used For? - Applications
CNC machine is a smart power tool used for hobbyists, small business, and industrial manufacturing. It can mill, turn, drill, grind, engrave, etch, cut materials such as wood, metal, foam, plastic, and is widely used in the field of machinery manufacturing and automation.

CNC lathes are used in automobile manufacturing, aviation, aerospace, electronics, arts, crafts, gifts, woodworking, and instruments.
CNC mills and boring machines are used for the processing of large and complex structural shells, brackets, boxes, and precision parts such as aerospace and automotive engines.
CNC machining centers are used for parts processing of industries such as military, aerospace, energy, machinery manufacturing, ship manufacturing, and large-scale mold making.
CNC grinders are used to meet precision grinding cemented carbide, hardened steel, granite, glass, and more high hardness and brittle materials..
CNC EDM machines are used for precision parts processing and mold making, taper hole or special-shaped hole drilling.
CNC press brakes are used for mass production of sheet metal in motorcycles, automobiles, electronics, home appliances and other industries.
CNC automatic production line is aimed at the mass production of bulk shell and box parts in the industries of home appliances and automobiles.
Technical Parameters - Specifications
| | |
| --- | --- |
| Brand | STYLECNC |
| Table Sizes | 2' x 2', 2' x 3', 2' x 4', 4' x 4', 4' x 6', 4' x 8', 5' x 10', 6' x 12' |
| Types | CNC Router, CNC Laser, CNC Mill, CNC Plasma, CNC Lathe |
| Functions | Carving, Engraving, Marking, Cutting, Turning, Drilling, Milling, Grooving |
| Applications | Hobbyists, Small Business, Small Shop, Home Business, Home Shop, School Education, Industrial Manufacturing |
| Materials | Metal, Wood, Foam, Plastic, Fabric, Leather, Acrylic, Glass, Stone, Paper |
| Capability | 2D Machining, 2.5D Machining, 3D Machining |
| Styles | Mini, Small, Benchtop, Tabletop, Desktop, Handheld, Portable, Large Format |
| Price Range | $2,000.00 - $260,000.00 |
Features & Advantages - Benefits Guide
CNC machines are electric discharge machines that integrate mechanical, electrical, hydraulic, pneumatic, and information technologies.
It is a working machine with the advantages of high precision, high efficiency, high automation, and high flexibility, stability and reliable quality in mechanical manufacturing processes.
The technical level and its percentage of the output and total ownership is one of the important indicators for measuring a country's national economic development and the overall level of industrial manufacturing.
Automation
As the name implies, CNC indicates that this form of machining relies on computer control. This means a higher level of automation, which is the best solution for high-precision work.
The main function of CNC machining is to be able to create other things from a piece of material. Although traditional machining methods can achieve these goals, the automation makes it more efficient to save time, and less error space.
Multipurpose
For example, CNC turning makes it possible to manufacture "complex external and internal geometries, including the generation of various threads."
CNC milling is better for making holes, grooves, and repeated movements to create complex 3D shapes. It is versatile, easy to set up repetitive motions, and is usually used to make molds.
Multifunction
There are no cutting tools in this industry that can handle all the manufacturing processes, but CNC is the closest.
It can create curves and angles in flat and smooth substrates.
It can add grooves and threads to create a locking mechanism.
It can stamp and engrave, cut and drill, and add texture and contour.
Since it is run by a computer program, you can customize it to do almost anything you can imagine.
CNC programming uses CAD to create a model of the final product.
As the process progresses, this is a rough draft. It can also identify any problems in the design.
Then take a picture of the prototype, which will create a copy and enter it into the machine.
Safety
CNC machinist uses the computer to control the machine to run, which creates a safe working environment and reduces the occurrence of workplace accidents.
This is particularly important because workers have to bear the repeated manual labor in the past.
CNC machining ensures that the products produced are consistent to meet quality control guidelines.
Human operation error is a common safety hazard, which can lead to accidents, so there is no need to worry.
Convenient
CNC machining process is efficient and computer-led, it is easy to mass produce to save time. You only need to make multiple machines run on the same program.
For many companies, how to expand scale while maintaining good profit margins is a challenge.
CNC machining has the function of storage, so there is no need to worry about reloading the program every time, and there is no need to re-enter commands every time the product is produced.
The benefits of CNC machining make it the best solution for manufacturers.
How To Use A CNC Machine for Beginners? - Using Guide
Nine basic steps to operate a computer numerical controlled machine in workshop.
Step 1. Edit & Input CNC File.
Before machining, you should analyze and compile the file of the project. If the file is more complicated, do not program on the machine, but use the programming machine or computer programming, and then back up to the control system through the U disk or communication interface. This can avoid increasing the auxiliary time of machining when using the machine.
Step 2. Power On.
Generally, the main power is turned on first, so that the machine has the power-on conditions. Start an control system with a key button and the machine is powered on at the same time. Information is displayed on the CRT of the control system. At the same time, check the hydraulic, pneumatic, and input Give the connection status of the shaft and other auxiliary equipment.
Step 3. Solid Reference Point.
Establish the movement datum of each coordinate of the machine before machining. For machines with control systems, this step should be performed first.
Step 4. Import & Call To CNC Programming.
According to the program medium (U disk), it can be input by computer, programming machine or serial communication. If it is a simple program, it can be input directly on the control panel with the keyboard, or input section by section in MDI mode, and process in sections. Before machining, the origin, tool parameters, offset amount and various compensation values in the machining program must also be input.
Step 5. Program Editing.
If the input program needs to be modified, the working mode selection switch should be placed in the editing position. Use the edit key to add, delete, and change.
Step 6. Program Inspection & Debugging.
First lock the machine and only run the system. This step is to check the program, if there is an error, you need to edit it again.
Step 7. Project Installation & Alignment.
Install and align the lower spare parts to be processed and establish benchmarks. The method adopts manual incremental movement, continuous movement or handwheel to move the machine. Align the starting point to the beginning of the program, and set the tool benchmark.
Step 8. Start The Coordinate Axis for Continuous Machining.
Continuous machining generally adopts the program machining in the memory.
The feed speed of CNC machining can be adjusted by the feedrate override switch, and the feed hold button can be pressed during machining to pause the feed movement to observe the machining conditions or perform manual measurement.
Press the cycle start button again to resume machining. In order to ensure that the program is correct, you should review it again before machining.
In the milling process, for the plane curve project, a pencil can be used instead of the tool to draw the project outline on the paper.
If the system has a tool path, the simulation function can be used to check the correctness of the program.
Step 9. Shut Down.
After machining and before turning off the power, pay attention to check the status of the machine and the position of the spare parts.
Turn off the power of the device first, then turn off the power of the system, and finally turn off the main power.
How To Buy A CNC Machine? - Buying Guide
There are many varieties of CNC machines in the world, and there are also many brands and manufacturers. This phenomenon has pros and cons for buyers.
The advantage is that customers have more choices, and buy more useful machines from dealers.
The bad thing is that after seeing more, they don't know which one is the best to buy.
As the saying goes, cheap is not good, and good is not cheap.
So, what things should be considered when buying CNC machines?
Meet Your Requirements
A machine cannot do all the work. In order to be able to process different materials professionally, the manufacturers classify them into many types.
If you buy a CNC mill to carve bakelite, or buy a certain large industrial kit to cut small crafts, it will not only waste a lot of money but also have a bad effect.
Similarly, if you buy a desktop kit for home door making, it may not work properly at all.
So before you buy, you must communicate clearly with the salesperson to let him know your purpose, including the size of the workpiece, the material of the workpiece, the machining effect and so on.
Types & Models
If you need to cut a sign in your advertising shop, you should buy professional hobby CNC routers with custom configurations.
If you need to turn wood, you should buy a CNC lathe machine for woodworking.
If it is used for mold making, you need a CNC milling machine, and then determine the model of the mill according to the size of your milling project.
If it is used to cut metal, you should buy a plasma cutter, or a laser cutter with fiber laser source.
If the material to be milled is graphite, you must choose a CNC mill dedicated to graphite, because the protection level of ordinary machines is not enough, which will cause damage or even paralysis.
Therefore, you should buy professional machines according to your own business plans and projects.
Sample Making
Before buying, in order to ensure the ability of the machine you selected, you must let the sale manager to make samples based on your designs.
The advantage is that you can see the the actual machining effect, as well as the time it has used.
Contract Signing
After the above three points are completed, the signing of the procurement contract must be carried out.
A complete contract is the best guarantee to guarantee one's legal rights.
First of all, the contract should clearly indicate the purchased model, configuration, price, delivery time and delivery method, training method, warranty terms, and specific payment methods.
After the contract is signed, the corresponding deposit shall generally be paid according to the contract.
For the signed contract, we must abide by its content agreement to avoid unnecessary conflicts with the seller in the future.
Delivery & Training
After the machine is shipped on time, the technician from the supplier will help you to open the packing box and inspect the machine in your workshop (if you have paid for door to door service, the technician will arrive at your workshop before the machine arrives).
You should carefully check the machine appearance whether it is damaged during transportation. If it is good, check the machine parts and accessories according to the packing list and the terms of the contract.
Next, let the technician setup the machine (including the hardware assemble, software installation & debugging).
After setup, make a sample test on the machine. If the finished project is well, the delivery inspection will be completed.
According to the contract, the user shall pay off the balance. The operators are required to have a strong sense of safety responsibility, and they must have proficient machine tool operation skills before starting their jobs.
In the training process, you should be proficient in choosing different cutting speeds and using different bits & tools for different materials.
This requires the skills and experience. A good mastery is better for extend the service life of the machine and tools.
Service & Support
When you encounter problems during use, you must first get in touch with the dealer, communicate clearly to understand the problem, and do not deal with it yourself.
This may cause the manufacturer to not give the warranty, and it may also cause an accident without knowing the machine.
In terms of after-sales service, we can require the CNC machine manufacturer to strictly follow the contractual agreement. If you encounter deliberate delay or have a bad attitude, you can complain to the person in charge.
Things To Consider
Most CNC machine buyers start concentrating on the online shopping instead of the traditional offline buying approach. In your online researching and purchasing process, you must consider the 6 things listed above. It will take you down the easy-to-follow buying guide to CNC machines. You can pickup from a local machine shop with higher price, you can also purchase online from CNC machine maker at low cost with manufacturer's direct service and support. All depends on your budget plan and business needs.
If you have more questions about CNC machines for sale, don't hesitate to ask for help, and let us know if you need any further assistance.
A CNC router machine is a professional automatic computer numerical controlled machine that uses a CNC controller with the control system on the computer to drive the X, Y, and Z axis to move, uses G-code commands to control the router bit to cut along the tool path generated by the CAD/CAM software, and removes the excess parts on the substrate to achieve the final results of cutting texts and patterns. CNC router kits can work with DSP, Mach3, Mach4, NcStudio, LNC, OSAI, LinuxCNC, PlanetCNC, Syntec, Siemens, FANUC, and more controllers based on the business requirements. CNC routers can do relief carving, rotary carving, flatbed cutting, 3D routing for wood, aluminum, copper, brass, glass, plastic, acrylic, and foam.
A CNC milling machine is an automatic power milling machine with CNC control system designed on the basis of handheld mill. A CNC mill can perform drilling, boring, tapping, contour milling, plane milling, plane cavity milling and milling of 3D complex surfaces. It is divided into vertical mill and horizontal mill. It can complete 3-axis, 4-axis or 5-axis linkage to cut and mill aluminum, brass, copper, iron, and steel with high-power spindle motor and servo motor to ensure the spindle to run with high speed to improve the machining accuracy, precision, and tolerance of the metal parts. It is widely used in aviation parts, auto parts, mold making, machinery parts, train parts, and shipbuilding parts. CNC milling machines with tool magazines are also known as CNC machining centers.
A CNC laser machine is an automatic laser machining system with CNC controller for cutting, engraving, marking, welding, cleaning various substrates with laser beam. Laser cutters are used to cut shapes and profiles on metal, wood, foam, acrylic, plastic, leather and fabric. Laser engravers are used to etch and mark texts and patterns on metals and nonmetals. Laser welders are used for metal joints. Laser cleaners are used for surface treatment for rust removal, paint stripping, coating removal, oil, stain, dirt cleaning on metal, stone, wood, and rubber. A laser machine features with dieless, contactless, no deformation, no damage, high speed, high precision, stable and reliable machining quality. CNC lasers have been applied in personal customization for hobbyists, commercial use in small business and industrial manufacturing.
A CNC plasma cutter is an automatic cutting system that uses a CNC controller to drive the movement of the plasma cutting torch on the CNC plasma table to achieve the purpose of metal fabrication. Before starting work, you need to compile a program, and then transfer the program into the CNC control system, which will send forward, backward, left and right commands to the drive system, which will control the forward and reverse rotation and speed of the motor to drive the action of the plasma cutter. The most common types of plasma cutting systems include conventional plasma arc cutting, dual gas plasma arc cutting, water jet plasma arc cutting, oxygen plasma arc cutting, and fine plasma arc cutting. CNC plasma cutting machines can cut carbon steel, mild steel, tool steel, stainless steel, aluminum, copper, brass, iron, alloys for machinery, shipbuilding, steel structures, automobiles, pressure vessels.
A CNC lathe machine is an automatic computer numerical controlled power tool for turning conical, cylindrical, and curved surfaces of round shaft parts or disc parts. The automatic lathe uses a CNC controller to drive the cutting tool to move and turn the parts according to the designed files by CAD/CAM software. The basic composition of CNC lathe includes I/O device, CNC control system, servo motor and driver, measurement feedback system, auxiliary device and machine bed frame. It can perform facing, OD turning, taper turning, thread turning, grooving, eccentric turning, surface turning, balling, quasi-turning, boring, embossing, cutting, reaming, and drilling. Compared with manual lathes, it can automatically turn parts based on the customer requirements without manual operation. The most common types of CNC lathes include CNC metal lathes and CNC wood lathes.
A CNC cutting machine is a professional digital cutting system that uses the up and down high-frequency vibration of the blade to cut flexible materials. It features with high precision, high speed, automatic loading and unloading, intelligent typesetting, and low cost of smooth incision processing. CNC cutters will take the place of the traditional manual flexible material cutting tools step by step. In the manufacture of automobile interiors, it is suitable for car mats, trunk mats, leather covers, seat covers, and cushions. In the advertising and packaging industry, it can quickly locate and identify, automatically find and cut edges, which is suitable for cutting KT board, Chevron board, self-adhesive, corrugated paper, and honeycomb board. In the field of garment processing, it adopts high-power knife cutter and special fabric cutting blade with more flexible corners, which is used for high-end custom garment manufacturers. In addition, you can also add a knife cutter on a CNC router table to do precision cutting for flexible materials.
Feature Stories & Articles
Top 10 Best CNC Machine Manufacturers & Brands in the WorldCategory: CNC Blog

Jul 29, 2022

We have listed top 10 best CNC machine manufacturers and brands for reference only, including Haas, Mazak, DMG MORI, Trumpf, MAG, AMADA, Hardinge, Okuma, EMAG, Makino in the world.
Aug 08, 2022

Are you learning & researching on how to make your own CNC kits for beginners? Review this DIY guide on how to build a CNC machine step by step from scratch.

Jul 26, 2022

In this article, you will understand what is CNC programming for beginners, how to use the best CAD/CAM software to create personalized programs for programmers in modern industrial CNC machining.

Jul 25, 2022

Looking for a free or paid CAD and CAM software for CNC machining based on Windows, macOS, Linux? Review this guide to understand the 21 best CAD/CAM software for CNC machines in 2022, including AutoCAD, MasterCAM, PowerMill, ArtCAM, AlphaCAM, Fusion 360, SolidWorks, hyperMill, UG & NX, SolidCAM, Solid Edge, BobCAD, ScultpGL, K-3D, Antimony, Smoothie 3D, DraftSight, CATIA, CAMWorks, HSM, SprutCAM.

Jul 25, 2022

If you're in the market for one new or used CNC router machine or table kits, you may be trying to know how much does it cost to make sure the buying within your budget. The final price you pay depends on the make and type you'll purchase.

Jul 22, 2022

There are 16 basic types of CNC machines in the world, including Mills & Machining Centers, Lathes & Turning Centers, Drilling Machines, Boring Mills & Profiles, EDM Machines, Punch Presses & Shears, Flame Cutting Machines, CNC Routers, Water Jet, Laser Machines, Cylindrical Grinders, Welding Machines, Benders, Winding Machines, Spinning Machines, and CNC Plasma Cutters.

Jul 22, 2022

In this article, we'll guide you on how making a CNC router kit at home, including machine parts assembly, Mach3 software installation and CNC controller setup.

Jun 17, 2022

Before starting work with CNC router, take some time to learn the user guide for beginners, you will get the basic skills on how to use a CNC routing machine.

May 30, 2022

You will understand what is a CNC machine, how does it work, what are the most common types, and more basic knowledge for beginners from this user manual.

May 30, 2022

CNC stands for Computerized Numerical Control, which is a method for automatically controlling machine tools through the program reading G-code and driving a tool to run in modern manufacturing.

May 17, 2022

Are you looking for CNC machine tools for your projects & plans? In this article, we will tell you how to choose the right tools for turning, milling, cutting.

May 12, 2022

You may be troubled with variety of problems in the use of CNC router machine. You will understand the 22 most common problems and solutions for troubleshooting in this article.

May 12, 2022

Looking for the best CNC machine for 2D/3D woodworking plans in 2022, follow the practical guide to the top reviewed wood CNC machines to start or grow your business in modern furniture making, cabinet making, door making, sign making, wood crafts and other popular custom woodworking projects.

May 12, 2022

This guide will help you to understand what is a CNC router machine? how does it work? what are the types? what is it used for? how much does it cost? how to choose and buy?

May 12, 2022

Find 2022 best CNC routers for 2D/3D aluminum parts machining, mold making, sheet cutting, tube cutting, aluminum composite panel cutting, and relief carving.

May 12, 2022

Which type of CNC wood lathe machine is right for your wood turning project? We'll help you to understand all types of CNC lathe machines for woodworking plans.

Feb 28, 2022

You may wonder should I buy CNC machine from local sellers or overseas manufacturers? Let's discuss the benefits of buying from foreign & international stocks.

Feb 25, 2022

Follow the 5 basic CNC machine maintenance tips to keep your machine running well. Get benefits from making a regular maintenance schedule for your machine.
Customer Reviews & Testimonials
Edward Stratton

from United StatesPosted on

Aug 06, 2022

The IPG laser metal cutter is easy to setup and use for a novice user, it cuts great on 1/2 inch stainless steel sheet and 9/16 aluminum sheet at a higher speed up to 160 inches per minute, as well as works on 2 inch mild steel plate at a lower speed of 20 inches per minute. It cuts through with smooth edges, much better than the plasma cuts. In additional, it's an automatic precision metal cutting tool with CNC controller, almost no need of manual intervention.

Derek Christian

from CanadaPosted on

Jul 28, 2022

I was wary of purchasing a Chinese-made laser cutter off the internet, but the reviews convinced me to give it a try. Got this unit in 28 days. No trouble in assembly and parameter setting. I've tried it to cut 304 and 316 stainless steel plates and pipes for kitchenware and gotten the cleanest cuts. It's a powerful all-in-one machine for both sheet metals and tubes. No regrets with the buying of this great cutter.

Henry Browne

from United KingdomPosted on

Jul 09, 2022

STYLECNC is well known for making quality laser cutters. Considering it is a name brand, I bought ST-FC60M for my workshop last month. I have never used an automatic tube cutter like this one. However, it was easy to setup and operate. I used it to cut 5/8 inch OD straight copper and aluminum tubing and 1/4 inch OD D-shaped stainless steel pipe. All the edge cuts flared perfectly without cleanup. Did great jobs with ease. I'm impressed with how well it cuts with higher speed and precision.

Zilna

from AustraliaPosted on

Jul 06, 2022

This crystal engraver is compact and lightweight, easy to move. All parts seem to be well made. Took me some time to set it up. The software initial set went along smooth for a beginner with an easy-to-follow instructions. I have been using the subsurface laser engraving machine on personalized 3D crystal landscape and made a few custom items for my family. It did great jobs and I have been impressed.

Eugene Preston

from United StatesPosted on

Jun 26, 2022

This handheld laser welding gun works just fine. It is well made, and easy to take with you somewhere. it is simple and effective for the car repair jobs. I have given it plenty of use, and it has been stood up to the challenge every time. Great for beginners and experts alike.

Spencer Kloss

from CanadaPosted on

Jun 20, 2022

I'm an artist and looking for a power tool for the fabrication of pieces to use in sculptural installations. I need to be able to cut thicker sheets of plywood at the 4x8 size. Also would be good to be able to cut metals and plastic. STM1325-R3 is the right CNC machine that meets all my needs. In addition, the rotary attachment can also make some 3D artwork sculptures.

Nikki

from United StatesPosted on

Jun 15, 2022

My husband is starting a custom gun building business and he has to make a mark on the completed firearm to stay in accordance with the law of ATF. I searched for weeks and made some feature comparisons and finally decided to give the ST-50F a chance. Took 7 days for shipping. Got it on June 9. How easy and precise the fiber laser engraver fits together makes it worth the money. This unit works great for small gun parts. Rotary laser engraved marks have surprised me. So far it has performed better than expected.

Juan Allman

from CanadaPosted on

Jun 07, 2022

I have owned this lathe machine for a few months, and it works really well. I upgraded from a smaller one. Turned some small woodworking projects of bowls and vases, and now working on table legs that will take advantage of the larger swing. This is a great automated lathe for woodworking and worth the money. It has a CNC controller for automatically turning without a manual. All in all an excellent CNC lathe for beginners.

John Harvey

from United KingdomPosted on

Jun 03, 2022

The ST6060F arrived safely packaged 18 days after ordering. Since I was already able to gain experience with the CNC mill, the construction went quite quickly. Unfortunately, I found that the control board was not working properly, but on the same day STYLECNC sent me a new board directly from China with DHL Express. After 5 days, the part also arrived undamaged, spending two days at customs. Installed and everything is as I expected. I am very satisfied with the milling machine, it is now running great with NcStudio software to make aluminum molds and parts.

Kyle Reyes

from United StatesPosted on

May 19, 2022

Very impressed with this all-in-one laser machine. Quality is as expected. Price is affordable. Surprised about how easy it is. Works pretty good with laser cutting gun for sheet metal and tube, laser welding gun to join metals, laser cleaning gun to remove rust.