2020 Buyer's Guide to CNC Machine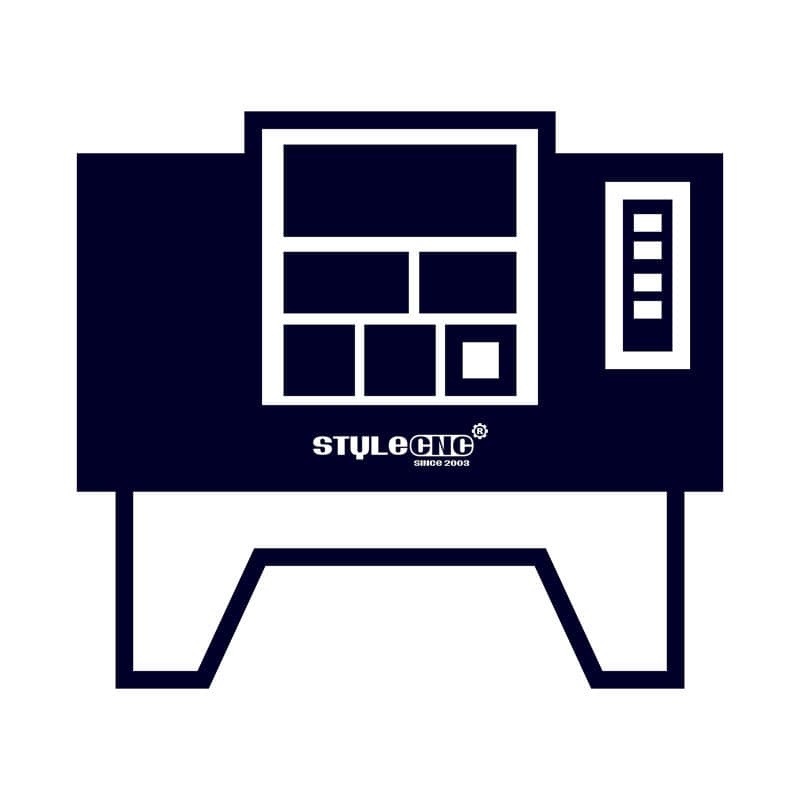 Do you have an idea to DIY or buy an affordable CNC machine? Check out the 2020 new CNC machine buyer's guide as follows, we'll offer you the best CNC machines of 2020 with expert customer service to fit your requirements.
What is A CNC Machine?
A CNC Machine is a Computer Numerical Controlled equipment for full automatic 2D/3D machining of carving, engraving, marking, cutting, turning, drilling, milling or grooving. NC is referred to Numerical Control, which makes the user to communicate with the machine tools by symbols and numbers. With the development of science and technology, Numerical Control evolved to Computer Numerical Control (CNC). The machine tools with CNC realizes automatic production in manufacturing industry. The CNC program controls the machine tool automatically with high speed, high efficiency, high accuracy, and repeatability.
Working Principles
How does a CNC machine work?
Almost everything that can be made by a traditional machine tool can be made by a CNC machine tool. The movements of machine tools used in manufacturing have two basic types: continuous path (contouring movements) and point-to-point (straight-line movements).
A computer system is connected to the machine comprising of sensors and electrical drives. The program controls the machine axis' movements.
CNC machines execute what are called "Part Programs" which are written in "G-Code". A G-code may be directly coded, you can also use CAM software to convert a CAD drawing into G-code.
Applications
What is a CNC machine used for?
CNC machines are available for metal (steel, copper, alloy, brass, iron, gold, silver), wood (softwood, hardwood, solid wood, plywood, MDF), stone, foam, plastic, acrylic, fabric, leather, paper, glass, PVC. CNC machines are widely used in industrial manufacturing applications, school education, small business, home business, small shop and home shop.
Pricing Guide
How much does a CNC machine cost?
The CNC machine cost is built on the machine configurations/specifications, tax rate, shipping cost, after-sale service and support. For the specifications/configurations, you should concern the CNC machine parts, CNC machine bits, CNC machine kits, CNC machine tools, CNC machine software, In addition, the tax rate and the shipping cost are different from the CNC machine seller to different regions, the after-sale service and support from different CNC machine manufacturers are different. Generally speaking, powerful manufacturers have guaranteed quality, strict production inspection, perfect pre-sale and after-sale service, professional technical support. Thus, when you build a CNC machining plan, don't just care about the price, you should focus on finding a guaranteed manufacturer. Let's have a look at how much is a CNC machine?
CNC Router Machine - From $2,000.00 to $180,000.00
CNC Milling Machine - From $3,000.00 to $90,000.00
CNC Laser Machine - From $2,300.00 to $300,000.00
CNC Plasma Machine - From $3,000.00 to $30,000.00
CNC Lathe Machine - From $1,500.00 to $7,980.00
If you want to get the final price, please contact us to get a free quotation, we'll calculate the final price of the required CNC machine.
Types
CNC Router Machines (Wood CNC Machines, Stone CNC Machines, Metal CNC Machines, Foam CNC Machines, 3 Axis CNC Machines, 4 Axis CNC Machines, 5 Axis CNC Machines), CNC Milling Machines, CNC Laser Machines (CNC Laser Cutting Machines, CNC Laser Engraving Machines), CNC Plasma Cutting Machines and CNC Wood Turning Lathe Machines.
CNC Machines by Table Size: Mini CNC Machine, Small CNC Machine, Benchtop CNC Machine, Desktop CNC Machine, Tabletop CNC Machine, 2x2 CNC Machine, 2x3 CNC Machine, 2x4 CNC Machine, 4x4 CNC Machine, 4x8 CNC Machine, 5x10 CNC Machine, Large Format Industrial CNC Machine.
Technical Parameters
| | |
| --- | --- |
| Brand | STYLECNC |
| Table Sizes | 2' x 2', 2' x 3', 2' x 4', 4' x 4', 4' x 8', 5' x 10' |
| Types | CNC Router Machine, CNC Milling Machine, CNC Laser Machine, CNC Plasma Machine, CNC Lathe Machine |
| Functions | Carving, Engraving, Marking, Cutting, Turning, Drilling, Milling, Grooving |
| Materials | Wood, Metal, Stone, Foam, Plastic, Acrylic, Fabric, Leather, Paper, Glass |
| Capability | 2D CNC Machining, 2.5D CNC Machining, 3D CNC Machining |
| Price Range | $1,500.00 - $300,000.00 |
Manufacturer Guide
STYLECNC is a guaranteed CNC machine manufacturer, supplier and seller. STYLECNC provides all-around CNC machining solutions with all kinds of best CNC machines for sale to fit your projects.
STYLECNC offers cost price for your 2D/3D CNC machining plans without any intermediate. You will get the best CNC machines with custom CNC machining services from us.
STYLECNC also offers smart 2D/3D CNC machining solutions, 24/7 one-to-one free custom CNC machining service and support, which is available free.
Demonstration
CNC Machine Stories
Jan 10, 2020

Looking for a G-code file for CNC machining? Check out the video to learn how to generate G-code file for 2D and 3D designs with ArtCAM software for CNC machine.
Buyer's Reviews
Maximilian

from AustraliaPosted on

Dec 25, 2019

I got this for a Xmas gift. I finally got to sit down and mess with it and did practice initials I'm so excited to see what all this can do! I'm going to have to play with it to figure out the power it has but excited to learn. I was working on a test piece in less than a half hour. I added a picture of my first project that I had completed only having the laser cutter for a day. Easy instructions and everything want smooth.

spotty

from CanadaPosted on

Dec 23, 2019

mine is on the boat, but so far the service is awesome, do these people not sleep.

Darren

from AustraliaPosted on

Dec 04, 2019

Dear sir i am looking at setting up a metal cutting factory in Adelaide south australia and would like a price on 4 of the STP1530 with 105 amp and one of them with the rotary device attached to it, could i please get a price for the 4 unit and the shipping to south australia thanks

Kind Regards

Darren

Reply from STYLECNC: You can get a free quotation from STYLECNC, please contact us via Email or WhatsApp as you like. You can also leave your contact information.

Zechary

from AustraliaPosted on

Nov 10, 2019

The value is massive, I'm super happy. We have a photography business and deliver photos on wooden flash drives, this laser wood engraving machine is perfect for it. For those authoring adobe illustrator, I found that art board sizing precision is maximized when I export graphics with 536 PPI. Haven't tried in Mac but the Windows software works like a boss. Strongly recommend.

Jayla

from United KingdomPosted on

Oct 30, 2019

Very well thought out knife cutter for me. Easy to use interface. Set up was a breeze. Used leather to check level and do a test cutting. Worked fine. Overall the knife cutter works and is quiet as can be. Just wish the manufacturer would have some how to videos to help me.

Joshua

from United KingdomPosted on

Oct 28, 2019

It was very easy to use and worked fantastic for engraving leather knife sheaths. Over the course of a day with plenty of long breaks in between each knife sheath I engraved ten sheathes with a logo which took approx five minutes apiece.

Alfie

from United KingdomPosted on

Oct 26, 2019

I'm an avid crafter and work with computers, so I didn't have any issues acclimating to the software. You have to get a feel for the configuration settings, but that varies by the media you are cutting upon and takes some minor trial and error. I bought a MDF board and played until I got the settings the way I wanted. I had a few newbie questions of the vendor and I found the email response was FANTASTIC and vendor was definitely committed toward me getting the most of this laser machine and went above and beyond to ensure my satisfaction. If you're looking for a laser cutter to get a feel for this type of craft, I can HIGHLY recommend this cutter. Happy "cutting" :)

Baird

from United KingdomPosted on

Oct 25, 2019

I couldn't believe how inexpensive this plasma cutter was when I bought it and now I can't believe how great it works. Now I'm making more money than ever on my past time hobby for ornamental iron and steel designs. I'm constantly looking for new idea and drawing them on CAD for this machine. I sliced a brake rotor for an expedition right in workshop without a doubt it's worth more to than I paid for it. I use it for hobby cutting but I wouldn't be afraid to take it into a more industrial setting plug it in and go to work for the day.

Jane

from United StatesPosted on

Oct 21, 2019

If you are a computer person, or even relatively technologically savvy, this will be easy for you to use. If you are not, it comes with an instruction manual which I highly suggest reading before using. I use the laser engraver primarily for engraving leather. The first thing I did was focus the laser into a pinpoint. I then experimented with different laser power/depth settings. Full power, full depth, expect lots of smoke, burned edges and burnt residue that can smear. For leather, I am using 60w power, 30 depth with great success and minimal smoke.

The more impressive thing for me was the detail that this thing is capable of. I can literally engrave fonts that are around size 8 and they burn crystal clear with my settings. I suggest doing a lot of experimenting because in the end, once you get the right calibration, this thing is capable of incredible detail and quality engravings. You may also want to mess around with the contrast settings if you are engraving complex images. For tiny details, you may want to try using the lowest possible settings in depth/power (low, but still enough power to leave a mark).

Thomas

from United KingdomPosted on

Oct 20, 2019

The laser wood engraver performs as I expected. Normal photos are not going to come out well - haven't for me. For graphics, or things with clearly defined boundary lines, this works well - I've used it on wood, and it does what I hoped it would. I was designing some Harry Potter house graphics for use on a wood project for my 9 year old...worked just fine.