What You Need To Know About CNC Machines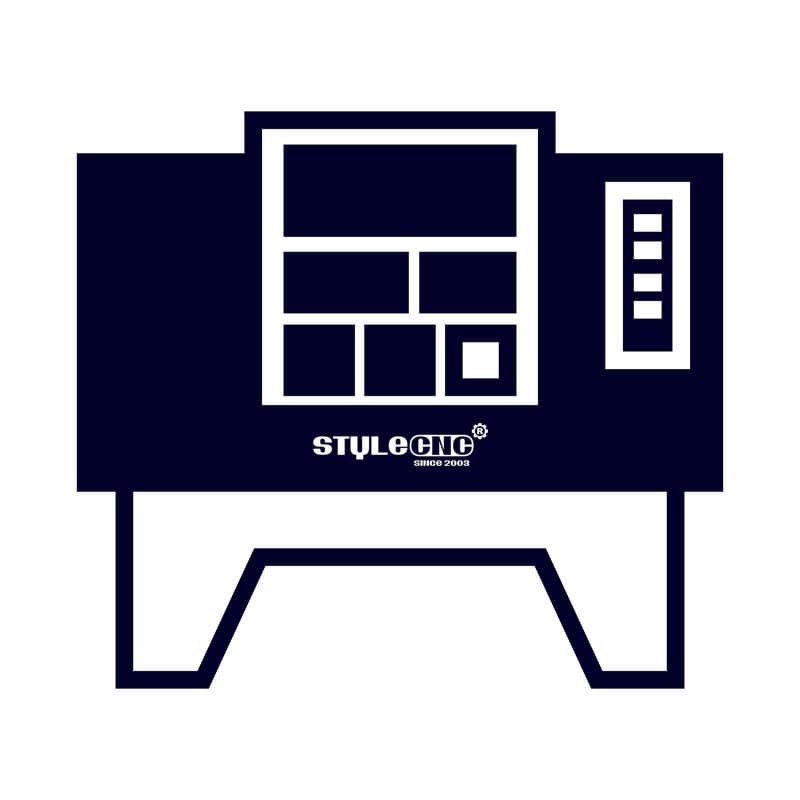 Are you looking forward to DIY CNC machine kit plans or coming up with an idea to buy affordable new CNC machines at lower prices than used CNC machines for wood, metal, foam, stone, plastic, acrylic, leather, fabric, textile, glass with small business, home use, school education, hobbyists or industrial manufacturing? Check out the 2021 new CNC machine buying guide for CNC machinists, CNC machine operators, beginners, wood fabricators, metal fabricators, stone fabricators, foam fabricators, woodworkers, metalworkers, and stoneworkers, we'll offer you the best CNC machines of 2021 with expert customer CNC machining service to meet your custom CNC projects, ideas, and plans within your budget.
What Is A CNC Machine?
A CNC machine is a type of Computer Numerical Controlled machine tool with multifunctions of cutting, carving, engraving, milling, drilling, grooving, turning for hobbyists, small business, small shop, home business, home shop, school education, and industrial manufacturing. A CNC machine is composed of machine frame, CNC controller, spindles, gantry, CNC operating system, CNC software, motor, driver, T-slot table or vacuum table, ball screw, guide rail, power supply, collet, vacuum pump, limit switch, rack, and pinion. CNC refers to an idea of controlling a machine tool via computer instead of manually controlled by a machinist. New machine tools in CNC programming have enabled the industry to consistently produce parts to accuracies undreamed of only a few years ago. The same part can be reproduced to the same degree of accuracy any number of times if the CNC program has been properly prepared and the computer properly programmed. The operating commands which control the machine tool are executed automatically with high speed, high accuracy, high efficiency, and repeatability. A CNC machine is also known as CNC machinery, computer numerical controlled machine, computer-controlled machine tool, C and C machine, CNC machining tool, CNC kit, CNC maskiner, CNC equipment, CNC power tool, CNC cutter, digital machine, CNC cutting machine.
How Does A CNC Machine Work?
CAD: Computer Aided Design, that is, computer-aided design. 2D or 3D workpiece or stereo design.
CAM: Computer Aided Manufacture, that is, computer-aided manufacturing. Use CAM software to generate G-Code.
CNC: Computerized Numerical Control, CNC machine tool controller, read G-Code to start processing.
In modern computer numerical control systems, the design of workpieces highly depends on software such as computer-aided design (CAD) and computer-aided manufacturing (CAM). The computer-aided manufacturing software analyzes the design model and calculates the movement instructions during the processing. The movement instructions and other auxiliary instructions required during the processing are converted into a format that can be read by the numerical control system through the post-processor. The generated file is loaded into the computer numerical control machine tool for workpiece processing.
After inputting the program instructions into the memory of the CNC system, the computer compiles and calculates, and through the displacement control system, the information is transmitted to the driver to drive the motor to cut the designed parts.
Step 1, Design a 2D or 3D drawing via CAD software.
Step 2, Convert the CAD file into G-code via CAM software.
Step 3, Setup CNC kits.
Step 4, Start CNC programming.
Step 5, Start machining.
How Many Types of CNC Machine?
By type, there are 5 most common types of CNC machine that can be found in manufacturing: CNC milling machine, CNC router machine, CNC laser machine (laser cutting machine, laser engraving machine, laser etching machine, laser marking machine, laser welding machine), digital cutting machine, CNC lathe machine, CNC plasma cutting machine.
By end-use, there are two basic types of CNC machine: home CNC machines, hobby CNC machines (mini series, small series, benchtop series, desktop series, tabletop series, portable series), and industrial CNC machines (wood, stone, metal, foam, plastic).
By function, there are 10 common types of CNC machine: CNC cutting machine, CNC milling machine, CNC routing machine, CNC carving machine, CNC engraving machine, CNC turning machine, CNC drilling machine, CNC grooving machine, CNC sanding machine, and CNC nesting machine.
By material, there are many types of CNC machine: wood CNC machine, metal CNC machine, foam CNC machine, stone CNC machine, and so on.
How Much Does A CNC Machine Cost?
According to different machine configurations, you will get the CNC machine price range from $2,000.00 to $260,000.00. If you want to buy an used or new CNC machine overseas, the fee of shipping costs, tax, and customs clearance should be included in the final price. CNC router machine cost is from $2,580.00 to $150,000.00, CNC milling machine cost is from $3,000.00 to $120,000.00, CNC laser engraving cutting machine cost is from $2,400.00 to $260,000.00, CNC lathe machine cost is from $2,800.00 to $11,180.00, CNC plasma cutting machine cost is from $4,000.00 to $30,000.00.
What are CNC Machines Used For?
Computer numerical control is a technology that uses digital information to control mechanical movements and working processes. Numerical control equipment is a mechatronics product formed by the penetration of new technologies represented by numerical control technology into traditional manufacturing industries and emerging manufacturing industries. Computer numerical control technology and equipment are the enabling technology and the most basic equipment for the development of emerging high-tech industries and cutting-edge industries. National defense industries such as the information industry, the biological industry, aviation, and aerospace in various countries around the world have widely adopted numerical control technology to improve manufacturing capabilities and levels and to improve their adaptability and competitiveness to the market. Industrialized countries have also listed numerical control technology and numerical control equipment as national strategic materials. They not only vigorously develop their own numerical control technology and their industries but also implement a blockade and restriction policy in terms of "highly sophisticated" numerical control key technologies and equipment. Therefore, the vigorous development of advanced manufacturing technology with CNC technology as the core has become an important way for the developed countries of the world to accelerate economic development and improve their overall national strength and national status.
CNC machine tools are mechatronics products that integrate mechanical, electrical, hydraulic, pneumatic, microelectronics, and information technologies. It is a working machine with the advantages of high precision, high efficiency, high automation, and high flexibility, stable and reliable processing quality in mechanical manufacturing equipment. The technical level of CNC machine tools and its percentage in the output and total ownership of metal CNC machine tools is one of the important indicators for measuring a country's national economic development and the overall level of industrial manufacturing.
Technical Parameters
| | |
| --- | --- |
| Brand | STYLECNC |
| Table Sizes | 2' x 2', 2' x 3', 2' x 4', 4' x 4', 4' x 6', 4' x 8', 5' x 10', 6' x 12' |
| Types | CNC Router, CNC Laser, CNC Mill, CNC Plasma, CNC Lathe |
| Functions | Carving, Engraving, Marking, Cutting, Turning, Drilling, Milling, Grooving |
| Applications | Hobbyists, Small Business, Small Shop, Home Business, Home Shop, School Education, Industrial Manufacturing |
| Capability | 2D Machining, 2.5D Machining, 3D Machining |
| Styles | Mini, Small, Benchtop, Tabletop, Desktop, Handheld, Portable, Large Format |
| Price Range | $2,000.00 - $260,000.00 |
Features and Advantages
The operation and monitoring are all completed in the CNC unit, which is the brain of the CNC machinery. Compared with ordinary machine tools, CNC machines have the following features:
1. Strong adaptability to the machining object and the characteristics of single-piece production of molds and other products, providing a suitable machining method for mold making.
2. High precision and stable quality.
3. CNC machine can run multiple coordinates linkage and can make parts with complex shapes.
4. When the machining parts change, generally only need to change the CNC program, which can save production preparation time.
5. The CNC machine itself has high precision and high rigidity, and can choose a favorable processing amount and high productivity (generally 3 to 5 times that of ordinary machine tools).
6. The high degree of machine tool automation can reduce labor intensity.
7. Conducive to the modernization of production management. They use digital information and standard codes to process and transmit information, and use computer control methods, laying a foundation for the integration of computer-aided design, manufacturing and management.
8. Higher requirements for the quality of the operating personnel and higher technical requirements for the maintenance personnel.
9. High reliability.
Compared with traditional machine tools, CNC machines have the following advantages.
1. Highly flexible.
The machining parts of CNC machine tools depend on the CNC program. It is different from ordinary machine tools. It does not need to be manufactured. Many molds and fixtures need to be replaced. It is not necessary to readjust the machine tool frequently. Therefore, it is suitable for the occasion where the processed parts are frequently replaced, that is, suitable for the production of single parts, small batch products and the development of new products, thereby shortening the production preparation cycle and saving a lot of cost of process equipment.
2. High processing accuracy.
The machining accuracy is generally up to 0.05-0.1MM. They are controlled in the form of digital signals. When the CNC device outputs a pulse signal, the moving parts of the machine tool move a pulse equivalent (generally 0.001MM) The reverse error of the transmission chain and the average error of the screw pitch can be compensated by the CNC device, so the positioning accuracy is relatively high.
3. The processing quality is stable and reliable.
Processing the same batch of parts, using the same tool and processing program under the same machining conditions, under the same processing conditions, the tool path of the tool is exactly the same, the consistency of the parts is good, and the quality is stable.
4. High productivity.
CNC machine tools can effectively reduce the processing time and auxiliary time of the parts. The spindle sound speed and feed range are wide, allowing the CNC machine to perform powerful cutting with a large cutting amount. They are entering the era of high-speed machining. The rapid movement and positioning of moving parts and high-speed cutting processing have greatly improved productivity. In addition, it can be used in conjunction with the tool magazine of the machining center to realize the continuous processing of multiple processes on one machine tool, reducing the inter-process turnaround time of semi-finished products and improving productivity.
5. Improve working conditions.
CNC machine is adjusted before processing, enter the program and start, the machine tool can automatically and continuously process until the end of the process. All the operator needs to do is input, edit, load and unload parts, prepare tools, observe the machining status, and inspect parts. The labor intensity is greatly reduced, and the labor of machine tool operators tends to be intellectual. In addition, machine tools are generally combined to be both clean and safe.
6. Take advantage of the modernization of production management.
The processing of CNC machine tools can accurately estimate the processing time in advance, the tools and fixtures used can be standardized, modernized management, and it is easy to standardize the processing information. It has been organically combined with computer-aided design and manufacturing (CAD/CAM). It is the basis of modern integrated manufacturing technology.
How to Buy A New or Used CNC Machine?
1. Consult:
We will recommend the most suitable wood CNC machines or metal CNC machines to you after being informed by your requirements.
2. Quotation:
We will offer you with our detail quotation according to the consulted computer numerical controlled machine tool. You will get the most suitable specifications, the best accessories and the affordable price.
3. Process Evaluation:
Both sides carefully evaluate and discuss all the details (specifications, technical parameters and business terms) of the order to exclude any misunderstanding.
4. Placing an order:
If you have no doubts, we will send the PI (Proforma Invoice) to you, and then we will sign a contract with you.
5. Production:
We will arrange the CNC machine production as soon as receiving your signed sales contract and deposit. The latest news about production will be updated and informed to the buyer during the production.
6. Quality Control:
The whole machine production procedure will be under regular inspection and strict quality control. The complete CNC machine will be tested to make sure they can work very well before out of factory.
7. Delivery:
We will arrange the delivery as the terms in the contract after the confirmation by the buyer.
8. Custom Clearance:
We will supply and deliver all the necessary shipping documents to the CNC machine buyer and ensure a smooth customs clearance.
9. Support and Service:
We will offer professional technical support and free service by Phone, Email, Skype, WhatsApp, Online Live Chat, Remote Service. We also have door-to-door service in some areas.
Model: STO1625

Price: $14800.00 - $18800.00

Model: STO1625A

Price: $18800.00 - $25800.00

Model: STO1630

Price: $15800.00 - $21800.00
Related Stories
2x4 Desktop CNC Router Table for Sign Making in NorwayCategory: STYLECNC News

Feb 25, 2021

Are you looking for a desktop CNC router machine with 2x4 table size for sign making? Please review the 2x4 CNC router table (STG6012) in Norway, which will help you to choose the right machine for your CNC plans, ideas or projects.
Jan 06, 2021

Looking for a CNC router for 2D/3D woodworking projects in 2021, Follow the CNC router buying guide to 2021 best CNC routers for woodworking to fit your business requirements in modern furniture making, cabinet making, door making, sign making, wood crafts and other popular custom woodworking plans.
Customer Reviews and Testimonials
García

from SpainPosted on

Jan 16, 2021

I received my laser yesterday, good machine right out of the package, and I assembled it immediately. I finished installation and setting up today, and had a test for wood cutting. Awesome. My neighbor was looking for a CO2 laser cutter to try too, and she came over to test it. Everything is as she wanted. I am looking forward to getting into the laser cutting and engraving in the next week.

Owen Brooklyn

from CanadaPosted on

Dec 02, 2020

It is the best tool I have in my shop, it has been excellent since purchase, it is able to handle some pretty large and difficult woodturning projects. It has been great for me so far. It's been easy to set up and I've already turned some spindles for table legs. If you are looking for a nice good wood lathe, I really think you'll be happy. If anything, you can be assured it'll be a quality product.

Любочка

from RussiaPosted on

Nov 19, 2020

This is one of the best buying and customer support experiences for me in last couple of years. It took me a little time to assemble and next one hour to do just a little CNC woodworking to test the basic functionality. This is very good CNC for beginners (I am a CNC beginner). If you are thinking of buying desktop size CNC to see if you like this type of "making things", I can't say nothing but amazing things for both STM6090 and especially customer support experience from STYLECNC.

Martindale

from AustraliaPosted on

Oct 28, 2020

As the saying goes: "You get what you paid for". The metal laser cutter arrived well packed and showed no shipping damages.
The laser machine was "functional" after the first start to use it for different metals and thickness you need to be willing to invest quite a bit time and mechanical changes to get this unit as you want it.

Evans

from United KingdomPosted on

Oct 27, 2020

I am a beginner at CNC, I've never used a CNC machine before and with in a day I was carving. An awesome machine for a beginner to learn as hobbyists. I used the manual and the help video. One hour to assemble and test, very friendly and easy to use. It's a good buy for the money. I would definitely recommend this machine to someone getting into CNCs.

Jacob

from United StatesPosted on

Oct 27, 2020

I purchased this unit to create customized ornaments and momento items for craft shows. It was setup easily. Learning the best settings for what I wanted to create was a little bit harder and required a few test pieces before I sorted it out. Now I've had this laser engraver for 20 days now and I feel like I've used it enough to know the pros and cons. I use it all the time, and sell some of the items I've engraved on it. It's a great value.

Liam

from United StatesPosted on

Oct 23, 2020

I can't say enough good things about this plasma cutter. Actually it would make sense to call it a metal fabrication machine because not only can you cut iron and steel of almost every type but, this machine will cut it with CNC. The CNC system is my favorite part of this machine as it makes cutting metal as smooth as butter.

Julio A Erickson

from United StatesPosted on

Sep 01, 2020

I decided to give the STL1530 a chance as my first CNC lathe machine. It was easy to setup and get working. This machine has been great for me so far. It's been easy to operate and I've already turned some spindles for table legs. Easy peasy. If you are looking for a nice good wood lathe, I really think you'll be happy. If anything, you can be assured it'll be a quality product.

Luca S Shepherd

from United KingdomPosted on

Sep 01, 2020

I got my CNC mill in perfect condition. As soon as I opened the package, I knew to expect quality. Everything was there. You need some imagination to follow the build instructions. Not a big deal to change, but be careful. Overall, it does feel like quality. Two hours, and it was done. Looks good and the control panel does what you'd expect.

Lachlan D Webster

from AustraliaPosted on

Aug 31, 2020

This plasma cutter is very practical and convenient, it comes with everything you need to set it up, also it gets the job done. I put it together as soon as I got it and I was shocked at how well it performed. I recommend this machine to anyone looking into it. It is worth it.

Gerry R Fredericksen

from United StatesPosted on

Aug 30, 2020

This is my first laser marking machine. I read lots of reviews and decided to try it out. It arrived in 15 days and Was easy to assemble. I am not the fastest, but it took me a little over an hour to put it together. I am using that at the moment, and it seems to work fine.

Theresa

from United StatesPosted on

Aug 28, 2020

I had been looking to try a wood CNC machine for sometime but was always hesitant about these cheap machines when other home machines were always around the $3000 mark. Saw lots of good online reviews for this one so decided to give it a try. It came within 15 days thanks to STYLECNC. Unpacking and set up took about 3 hours. All machine parts are packed well. I've done a few tests including the examples and a couple of my own creations. Most worked fine, but a few glitches that were my fault and not that of the machine.

Noah

from United StatesPosted on

Aug 26, 2020

I bought this machine last month. Shipping was really fast and well packing. I was so worried because of overseas buying. But my machine is pretty good. I tried to engrave on acrylic and wood but both came out great. It was very easy setting for beginners. This is my first laser engraver machine. But just amazing for me!

Austin D Felix

from United StatesPosted on

Aug 20, 2020

This is a useful small CNC MACHINE. I am QUITE happy with it. It was easy to assemble using videos readily available on YouTube and the included instruction "Manual". For my first CNC, it is a lot of fun. There is definitely a learning curve, but after putting in the time, I have made some awesome CNC projects. Everything works well and the customer support was great. I have found several Facebook groups that have been a wonderful resource in learning to use this exciting new CNC tool. I would happily repeat this buying experience.

Anita B Bailey

from United StatesPosted on

Aug 19, 2020

I used my birthday money to invest in this as a hobby to earn a little extra money. I'm totally new at this kind of machine and after some trial and error, I figure out how to laser cut wood. After about 20 days worth of use, the laser cutter has been worked quite well and is sufficient for the jobs I am interested in doing, i.e. laser cutting wood craft parts. The operation is very simple and direct, but you must take safety precautions (goggles included) because the laser light is very powerful. All inquiries I subsequently made to the STYLECNC team were answered promptly and very kindly. I recommend this kit for both beginners or for more professional jobs. Overall, I am very pleased with the laser machine, customer service, and of course, the things that I am able to create. I'm definitely looking at a bigger, more powerful laser in the future to increase creative possibilities.

Richard L Hargrave

from United StatesPosted on

Jul 22, 2020

The engraver is great for my stainless steel engraving plan and the customer service is unbelievable. They can always respond in less than 24 hours with intime support and best solutions. Mike was very supportive and help me to install the software and always kept on the loop with the updates. Look like in PC they are still more advanced but what you can do with this laser machine connected with my laptop is really impressive. It is very easy to operate and the quality is superb. I do work professionally with AutoCAD and that's an A+ product. You are buying not only a good fiber laser engraver but a fantastic costume experience.