CNC Machine Basics - The Beginner's Guide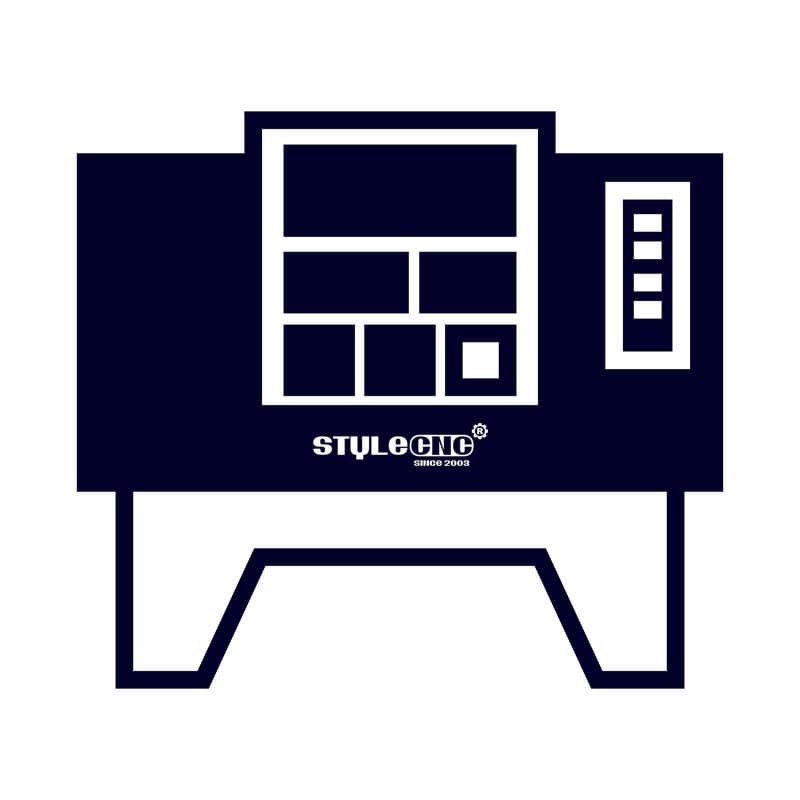 Are you looking forward to build DIY CNC machine plans or coming up with an idea to buy 2022 best CNC machine kits at lower prices than used CNC machine tools for wood, metal, foam, stone, plastic, acrylic, leather, fabric, textile, glass with small business, home use, school education, hobbyists or industrial manufacturing in USA, UK, UAE, Canada, Australia, Russia, South Africa, China, India or other countries from Asia, Europe, North America, South America, Africa, and Oceania? Review the 2022 new CNC machine buying guide for CNC machinists, CNC machine operators, beginners, wood fabricators, metal fabricators, stone fabricators, foam fabricators, woodworkers, metalworkers, and stoneworkers, we'll offer you the best CNC machines of 2022 with expert customer CNC machining service to meet your custom CNC projects, ideas, and plans within your budget.
Definition
What Is A CNC Machine?
A CNC machine is a type of automatic Computer Numerical Controlled machine tool with multifunctions of cutting, carving, engraving, milling, drilling, grooving, turning for hobbyists, small business, small shop, home business, home shop, school education, and industrial manufacturing. A CNC machine is composed of machine frame, CNC controller, spindles, gantry, CNC operating system, CNC software, motor, driver, T-slot table or vacuum table, ball screw, guide rail, power supply, collet, vacuum pump, limit switch, rack, and pinion. CNC refers to an idea of controlling a machine tool via computer instead of manually controlled by a machinist. New machine tools in CNC programming have enabled the industry to consistently produce parts to accuracies undreamed of only a few years ago. The same part can be reproduced to the same degree of accuracy any number of times if the CNC program has been properly prepared and the computer properly programmed. The operating commands which control the machine tool are executed automatically with high speed, high accuracy, high efficiency, and repeatability. A CNC machine is also known as CNC machinery, computer numerical controlled machine, computer-controlled machine tool, C and C machine, CNC machining tool, CNC kit, CNC maskiner, CNC equipment, CNC power tool, CNC cutter, digital machine, CNC cutting machine.
Principle
How Does A CNC Machine Work?
CAD is refer to Computer Aided Design, that is, computer-aided design, which is used for 2D or 3D workpiece or stereo design.
CAM stands for Computer Aided Manufacture, that is, computer-aided manufacturing, which is used to generate G-Code.
The full form of CNC is Computerized Numerical Control, a CNC controller is used to read G-Code to start machining.
In modern computer numerical control systems, the design of workpieces highly depends on software such as computer-aided design (CAD) and computer-aided manufacturing (CAM). The computer-aided manufacturing software analyzes the design model and calculates the movement instructions during the processing. The movement instructions and other auxiliary instructions required during the processing are converted into a format that can be read by the numerical control system through the post-processor. The generated file is loaded into the computer numerical control machine tool for workpiece processing.
After inputting the program instructions into the memory of the CNC system, the computer compiles and calculates, and through the displacement control system, the information is transmitted to the driver to drive the motor to cut the designed parts.
Step 1, Design a 2D or 3D drawing via CAD software.
Step 2, Convert the CAD file into G-code via CAM software.
Step 3, Setup CNC kits.
Step 4, Start CNC programming.
Step 5, Start machining.
DIY Guide
How Many Types of CNC Machines?
CNC technology has been widely applied in various types of machine tools, such as lathes, laser machines, router machines, plasma cutters, knife cutters, drilling machines, milling machines, punching machines, boring machines, bending machines, inspection machines, wire cutting machines, water jet cutting machines, planers, grinders, and plotters.
By Concepts
There are six most common types: CNC milling machine, CNC router machine, CNC laser machine (laser cutting machine, laser engraving machine, laser etching machine, laser marking machine, laser welding machine), CNC digital cutting machine, CNC lathe machine, CNC plasma cutting machine.
By End Uses
You will meet three basic types: home CNC machines, hobby CNC machines (mini series, small series, benchtop series, desktop series, tabletop series, portable series), and industrial CNC machines (wood, stone, metal, foam, plastic).
By Functions
There are ten most popular types: CNC cutting machine, CNC milling machine, CNC routing machine, CNC carving machine, CNC engraving machine, CNC turning machine, CNC drilling machine, CNC grooving machine, CNC sanding machine, and CNC nesting machine.
By Materials
You will meet much more types: wood CNC machine, metal CNC machine, foam CNC machine, stone CNC machine, and so on.
Pricing Guide
How Much Does A CNC Machine Cost?
According to different machine configurations, you will get the CNC machine price range from $2,000.00 to $260,000.00. If you want to buy a new or used CNC machine overseas, the fee of shipping costs, tax, and customs clearance should be included in the final price. CNC router machine cost is from $2,580.00 to $150,000.00, CNC milling machine cost is from $3,000.00 to $120,000.00, CNC laser engraving cutting machine cost is from $2,400.00 to $260,000.00, CNC lathe machine cost is from $2,800.00 to $11,180.00, CNC plasma cutting machine cost is from $4,000.00 to $30,000.00.
Pick Up Your Budget
| | | | |
| --- | --- | --- | --- |
| Types | Minimum Price | Maximum Price | Average Price |
| CNC Router | $2,580.00 | $150,000.00 | $6,580.00 |
| CNC Laser | $2,400.00 | $260,000.00 | $5,120.00 |
| CNC Plasma | $4,000.00 | $30,000.00 | $6,260.00 |
| CNC Mill | $3,000.00 | $120,000.00 | $8,210.00 |
| CNC Lathe | $2,800.00 | $11,180.00 | $5,680.00 |
Applications
What Are CNC Machines Used For?
Computer numerical control is a technology that uses digital information to control mechanical movements and working processes. Numerical control equipment is a mechatronics product formed by the penetration of new technologies represented by numerical control technology into traditional manufacturing industries and emerging manufacturing industries. Computer numerical control technology and equipment are the enabling technology and the most basic equipment for the development of emerging high-tech industries and cutting-edge industries. National defense industries such as the information industry, the biological industry, aviation, and aerospace in various countries around the world have widely adopted numerical control technology to improve manufacturing capabilities and levels and to improve their adaptability and competitiveness to the market. Industrialized countries have also listed numerical control technology and numerical control equipment as national strategic materials. While developing their own CNC technology and industry, they imposed blockades and restrictions on "highly complex" key numerical control technologies and equipment. Therefore, the vigorous development of advanced manufacturing technology with CNC technology as the core has become an important way for the developed countries of the world to accelerate economic development and improve their overall national strength and national status.
CNC machines are mechatronics products that integrate mechanical, electrical, hydraulic, pneumatic, microelectronics, and information technologies. It is a working machine with the advantages of high precision, high efficiency, high automation, and high flexibility, stable and reliable processing quality in mechanical manufacturing equipment. The technical level and its percentage in the output and total ownership of CNC machine is one of the important indicators for measuring a country's national economic development and the overall level of industrial manufacturing.
Specifications
Technical Parameters
| | |
| --- | --- |
| Brand | STYLECNC |
| Table Sizes | 2' x 2', 2' x 3', 2' x 4', 4' x 4', 4' x 6', 4' x 8', 5' x 10', 6' x 12' |
| Types | CNC Router, CNC Laser, CNC Mill, CNC Plasma, CNC Lathe |
| Functions | Carving, Engraving, Marking, Cutting, Turning, Drilling, Milling, Grooving |
| Applications | Hobbyists, Small Business, Small Shop, Home Business, Home Shop, School Education, Industrial Manufacturing |
| Materials | Metal, Wood, Foam, Plastic, Fabric, Leather, Acrylic, Glass, Stone, Paper |
| Capability | 2D Machining, 2.5D Machining, 3D Machining |
| Styles | Mini, Small, Benchtop, Tabletop, Desktop, Handheld, Portable, Large Format |
| Price Range | $2,000.00 - $260,000.00 |
Benefits Guide
Features & Advantages
Automation
As the name implies, CNC indicates that this form of machining relies on computer control. This means a higher level of automation, which is the best solution for high-precision work.
The main function of CNC machining is to be able to create other things from a piece of material. Although traditional machining methods can achieve these goals, the automation used in CNC machining makes it more efficient and less error space.
Multipurpose
For example, CNC turning makes it possible to manufacture "complex external and internal geometries, including the generation of various threads." CNC milling is better for making holes, grooves, and repeated movements to create complex 3D shapes. Milling is versatile, easy to set up repetitive motions, and is often used to make molds.
Multifunction
There is no tool in this industry that can handle all the manufacturing needs, but CNC is the closest. It can create curves and angles in places that were once flat and smooth. It can add grooves and threads to create a locking mechanism. It can stamp and engrave, cut and drill, and add texture and contour. Since it is run by a computer program, you can customize it to do almost anything you can imagine.
CNC programming uses computer-aided design (CAD for short) to create a model of the final product. As the process progresses, this is a rough draft. It can also identify any problems in the design. Then take a picture of the prototype, which will create a copy and enter it into the machine.
Safety
CNC machinist uses the computer to control the machine to run, which creates a safe working environment and reduces the occurrence of workplace accidents.
This is particularly important because workers have to bear the repeated manual labor in the past. CNC machining ensures that the products produced are consistent to meet quality control guidelines. Human operation error is a common safety hazard, which can lead to accidents, so there is no need to worry about with CNC machining.
Convenient
Because the CNC machining process is efficient and computer-led, it is easy to mass produce. You only need to make multiple machines run on the same program. For many companies, how to expand scale while maintaining good profit margins is a challenge. CNC machining has the function of storage, so there is no need to worry about reloading the program every time, and there is no need to re-enter commands every time the product is produced. The benefits of CNC machining make it the best solution for manufacturers.
Using Guide
How To Use A CNC Machine for Beginners?
Nine basic steps to operate a CNC machine:
Step 1. Edit and input a CNC file.

Before machining, you should analyze and compile the CNC file of the project. If the CNC file is more complicated, do not program on the CNC machine, but use the programming machine or computer programming, and then back up to the CNC control system through the U disk or communication interface. This can avoid increasing the auxiliary time of machining when using the machine.
Step 2. Turn on machine.
Generally, the main power is turned on first, so that the machine has the power-on conditions. Start a CNC system with a key button and the machine is powered on at the same time. Information is displayed on the CRT of the CNC control system. At the same time, check the hydraulic, pneumatic, and input Give the connection status of the shaft and other auxiliary equipment.
Step 3. Solid reference point.
Establish the movement datum of each coordinate of the machine before machining. For machines with control systems, this step should be performed first.
Step 4. Input and call of CNC program.
According to the program medium (U disk), it can be input by computer, programming machine or serial communication. If it is a simple program, it can be input directly on the CNC control panel with the keyboard, or input section by section in MDI mode, and process in sections. Before machining, the project origin, tool parameters, offset amount and various compensation values in the machining program must also be input.
Step 5. CNC program editing.
If the input program needs to be modified, the working mode selection switch should be placed in the editing position. Use the edit key to add, delete, and change.
Step 6. CNC program inspection and debugging.
First lock the machine and only run the system. This step is to check the program, if there is an error, you need to edit it again.
Step 7. Project installation and alignment.
Install and align the lower parts to be processed and establish benchmarks. The method adopts manual incremental movement, continuous movement or hand wheel to move the machine. Align the starting point to the beginning of the program, and set the tool benchmark.
Step 8. Start the coordinate axis for continuous machining.
Continuous machining generally adopts the program machining in the memory. The feed speed in CNC machining can be adjusted by the feedrate override switch, and the feed hold button can be pressed during machining to pause the feed movement to observe the machining conditions or perform manual measurement. Press the cycle start button again to resume machining. In order to ensure that the program is correct, you should review it again before machining. In the milling process, for the plane curve project, a pencil can be used instead of the tool to draw the project outline on the paper. This is more intuitive. If the system has a tool path, the simulation function can be used to check the correctness of the program.
Step 9. Shut down machine.
After machining and before turning off the power, pay attention to check the status of the CNC machine and the position of the machine parts. Turn off the power of the device first, then turn off the power of the system, and finally turn off the main power.
Buying Guide
How To Buy A CNC Machine?
There are many varieties of CNC machines in the world, and there are also many brands and manufacturers. This phenomenon has advantages and disadvantages for buyers. The advantage is that consumers have more choices, and buy more cost-effective machines. The bad thing is that after seeing more, they have no choice and don't know which one is the best to buy. As the saying goes, cheap machines are not good machines, and good machines are not cheap. So, what things should be considered when buying CNC machines?
Meet Your Requirements
Let's not think that a CNC machine can do all the work. Why do manufacturers divide CNC machines into so many types, in order to be able to process different materials professionally. If you buy a CNC mill to carve bakelite, or buy a certain large industrial CNC machine to cut small crafts, it will not only waste a lot of money but also have a bad effect. Similarly, if you buy a desktop CNC machine for home door making, it may not work properly at all. So before you buy, you must communicate clearly with the salesperson to let him know your purpose, including the size of the workpiece, the material of the workpiece, the machining effect and so on.
Types & Models
For example: the first purchase of an advertising sign shop, which is mainly used to produce three-dimensional character light plates, crystal characters, two-color plates, badges and more, you should choose professional hobby CNC machines for advertising with custom configurations. If the two-color board is processed, it is necessary to configure a floating cutter head, so as to ensure the consistency of the lettering depth when carving on the large-format two-color board. If you need turning on wood, you should choose a CNC lathe machine for woodturning. If you are mainly used for mold making, you must choose a CNC milling machine, and then determine the model of the CNC mill according to the size of your milling. If the material to be processed is mainly graphite, you must buy a CNC mill dedicated to graphite, because the protection level of ordinary CNC machines is not enough, which will cause damage or even paralysis of the machine. Therefore, you must choose professional CNC machines according to your own CNC machining plans and projects.
Sample Making
After you select the model, before buying, in order to ensure the reliability of the machine tool and measure the return on investment, you must let the salesperson or you do it yourself to conduct on-site proofing and calculation of the products you most frequently do. The advantage of this is that you can intuitively see the effect of the machine processing, as well as the timeliness of the output. A comprehensive understanding of the performance of the machine really makes you know.
Contract Signing
After the above three points are completed, the signing of the procurement contract must be carried out. A complete contract is the best guarantee to guarantee one's legal rights. First of all, the contract should clearly indicate the purchased model, configuration, price, delivery time and delivery method, training method, warranty terms, and specific payment methods. After the contract is signed, the corresponding deposit shall generally be paid according to the contract. For the signed contract, we must abide by its content agreement to avoid unnecessary conflicts with the seller in the future.
Delivery & Training
After the CNC machine is delivered on time, the manufacturer's technicians usually open the box and inspect the machine on site (if the manufacturer's technicians arrive at random at the same time, they may only have simple packaging). After the machine is powered on, you should carefully check the appearance for damage and whether it is damaged by impact during transportation. If no abnormality is found, check the machine configuration and the attached accessories according to the packing list and the terms of the contract. Next, let the manufacturer's technicians install the machine (including the hardware installation of the machine body, placing the machine, turning on the power supply, software installation, whether to configure the computer, and installing the optional processing software). After installation, use the processing program provided by the manufacturer to make a sample test on the machine tool. If there is no abnormality in the finished product, the delivery inspection can be completed. According to the contract, the user shall pay off the balance. Machine tool operators are required to have a strong sense of safety responsibility, and they must have proficient machine tool operation skills before starting their jobs. In the training process, you should be proficient in choosing different engraving speeds and using different tools for different materials. This aspect often requires the accumulation of experience. A good mastery is good for prolonging the life of the machine and tools.
Service & Support
When you encounter problems during use, you must first get in touch with the seller, communicate clearly to understand the problem, and do not deal with it yourself. This may cause the manufacturer to not give the warranty, and it may also cause an accident without knowing the machine. In terms of after-sales service, we can require the manufacturer to strictly follow the contractual agreement. If you encounter deliberate delay or have a bad attitude, you can complain to the person in charge.
The above six tips are the precautions for the purchase of CNC machines summarized by STYLECNC for you. We hope to help you purchase the right machine, and we wish you get a good machine that you want to buy. If you have more questions about CNC machines, don't hesitate to ask for help, and let us know if you need any further assistance.
STO1070

$13200.00 - $16000.00

STO1625

$12800.00 - $15800.00

STO1625A

$14500.00 - $18800.00
Feature Stories & Articles
2022 New Industrial 4x8 Wood CNC Router Machine with Linear Automatic Tool ChangerCategory: STYLECNC News

Dec 28, 2021

STM1325C is a type of professional industrial 4x8 wood CNC router machine with automatic tool changer for woodworking projects and plans with full 48x96 inches sheet in 2022.
Sep 01, 2021

You will understand what is a CNC machine, how does a CNC machine work, and what are the most common types of CNC machines from this manual?

May 19, 2021

Looking for a G-code file for CNC machining? Check out the video to learn how to generate G-code file for 2D and 3D designs with ArtCAM software for CNC machine.

May 01, 2021

Before you make projects with a CNC router machine, take some time to learn the user practical guide for beginners, you will get the basic skills on how to use a CNC routing machine.

Mar 12, 2021

This guide will help you to understand what is a CNC router? how does it work? what are the types? what is it used for? how much does it cost? how to choose a CNC router table? how to buy a CNC router machine?

Mar 12, 2021

Looking for the best CNC machine for 2D/3D woodworking plans in 2021, follow the practical guide to the top reviewed wood CNC machines to start or grow your business in modern furniture making, cabinet making, door making, sign making, wood crafts and other popular custom woodworking projects.

Jan 06, 2021

Find 2021 best CNC routers for 2D/3D aluminum parts machining, aluminum mold making, aluminum sheet cutting, aluminum plate cutting, aluminum composite panel cutting, aluminum relief carving and other aluminium fabrication.

Nov 27, 2020

In the use of CNC router machine, you will encounter a variety of troubles, how to solve these problems? STYLECNC will take you to learn the 22 most common CNC router problems and solutions.

Feb 25, 2020

There are so many models CNC wood lathe machine for different work, so some customer don't know which model CNC lathe machine is suitable for their work, now STYLECNC will let you know every model machine features and functions.

Feb 25, 2020

Before you buy a CO2 laser machine for engraving and cutting, you should know what is a CO2 laser machine? how does a CO2 laser machine work? how much does a CO2 laser machine cost? how to buy an affordable CO2 laser machine within your budget.

Jan 09, 2020

Follow the 5 basic CNC machine maintenance tips to keep your CNC machine running well. Get benefits from making a regular maintenance schedule for your CNC machine.

Jun 21, 2019

STYLECNC will take you to learn the 13 most common CNC plasma cutter problems in plasma cutting process and tell you the solutions to solve the problems.

Jun 21, 2019

In the use of laser engraving machine, you may run into some problems and don't know how to solve the problem, STYLECNC will take you to analyse the 19 most common laser engraving machine problems and give you the right solutions.
Customer Reviews & Testimonials
Sam Douglas

from United KingdomPosted on

Jan 24, 2022

Shipped quickly and well packaged, worked correctly out of the box, setup was simple. I love everything about this small wood lathe, especially the CNC controller, all projects are finished automatically. I've used this unit several times making from bowls to table legs. All the pieces are high quality. There is no wobble or shake. I've continued using the CNC lathe without issue in the last few months.

Charles Johnson

from United StatesPosted on

Jan 23, 2022

I never tried a laser metal cutter before. I was skeptical at first about a cheap foreign made fiber laser cutter. But I thought I'd take a chance as this machine was on sale. I recently bought this unit and as such I soon had a need to cut steel. I have a chop saw but that has its limitations. Also have an angle grinder and I find that to be super slow and even a bit dangerous. So this laser machine seemed like the answer. So far I am happy with it even though I have no other one to compare it to.

Cary Shelby

from CanadaPosted on

Jan 20, 2022

I'm surprised how well this CNC plasma cutter table works perfect for my needs. Great price for what it can do. Through 10 gauge steel all day no issues. I've cut 1/2" steel with it too. 1/4" steel all day long too not issues there. This has been a very reliable machine for what I spent on it.

Robert M Beasley

from United StatesPosted on

Jan 11, 2022

I searched and did further research to find one upgraded CNC router that I thought would do a good job. I have been learning to use this machine for a few weeks now and it is an amazing machine for my woodworking plans. Very accurate works well with the software. I am looking forward to using this machine for many years to come. It was well worth the investment and it is an engineering marvel. I will highly recommend to anybody in the business of cabinet making. Go for it, you won't be sorry.

Richard Pritchett

from United StatesPosted on

Jan 09, 2022

If you are work for home furniture making, I recommend this machine 100%. It's easy to assemble. At this price range it's the best bang for your buck. Great machine for the price. There is a learning curve when getting started (mostly software) but once you understand the capabilities of the CNC router you'll be able to create many different kitchen cabinets, as well as home doors.

Asa Uribe

from United StatesPosted on

Jan 07, 2022

An amazing ATC CNC router with tool changer for the cost. It is packaged extremely well, and easy to put together. Works very well. It does exactly what you tell it to do. The customer service for in my opinion is outstanding. I had an issue and got the answer for it with in minutes. Very knowledgeable service team. I have made several cuts and haven't had any problems.

Seth Reay

from AustraliaPosted on

Jan 03, 2022

This was my first CNC router machine and I am hooked. It was shipped quickly and straight forward to put together. The video user manual is very helpful for beginners, and guided me to understand CNC. Since learning how to run it fluently I have worked with the machine everyday and cut everything from wood to aluminum. It can cut full 4x8 sheet for most of my projects. I will be a returning customer, and recommend this kit to anyone.

Kenneth Hass

from United StatesPosted on

Nov 17, 2021

I've only done gas and TIG before so this was a new experience. Best laser welders with automatic CNC controller I have ever had. It's been about 5 years since I have picked up a welder, and I was welding some of the best welds I have done in my life.

Roger Lambdin

from United StatesPosted on

Oct 08, 2021

I was surprised by the quality of the CNC bridge saw for the price paid, and so far this machine has worked very effectively. Having said that, the machine itself has performed very well. The accuracy is good and I like that it is self contained for the countertops I do.

George Krebs

from United StatesPosted on

Aug 26, 2021

I wanted a CO2 laser cutter to cut acrylic sheets for different craft ideas in my home shop, after weeks of researching, I finally made the purchase from STYLECNC. Everything showed up perfectly aligned and ready to engrave and cut right out of the box. That's unheard of from anything coming directly from China. This is the way to go if you live in the U.S. This is a pleasant surprise and a great start. I will update as I go through the startup.