2023 Best 4x8 CNC Router Table Kit for Woodworking on Sale at Affordable Price
Sale Price: $5680.00 / Set
Price Range: $5680.00 to $10180.00 / Set Based On The Features
Supply Ability: 360 Sets / Month Waiting for Your Order in Stock
Global Shipping: Available to Your Location in
Payment Terms: T/T, Credit Cards, e-Checking, Alibaba Trade Assurance
2023 top rated 4x8 CNC router machine with 48x96 inch table size is used for wood door making, cabinet making, sign making, furniture making, decorations, 3D arts, 3D crafts, and more 2D/3D full sheet woodworking projects & plans. Now the best 4x8 wood CNC machine for sale at an affordable price.
Demonstration Video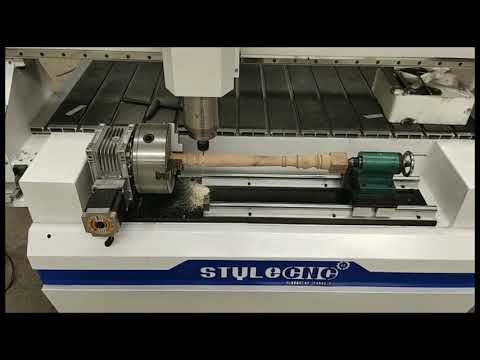 Product Details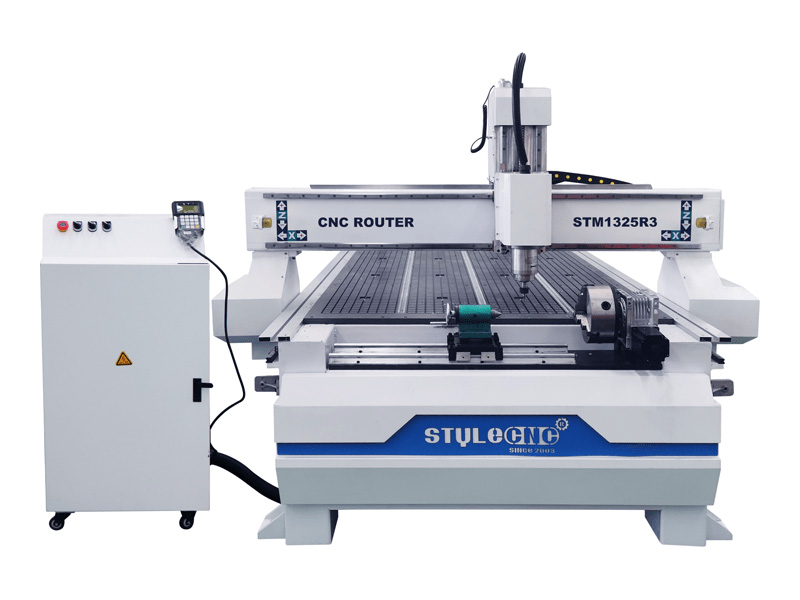 Are you looking forward to build the best budget 4x8 CNC router for woodworking? Are your looking for full sheet 4x8 CNC router plans to start or grow your business to make money? Maybe you can make it easy, buy the most popular 4x8 CNC router table within your budget. It is ideal for hobby and commercial use.
What Is 4x8 CNC Router?
4x8 CNC router is one of the most common computer numerical controlled machine tool with a handheld router as a spindle, and 4' x 8' (48" x 96" in inches) table top for full sheet woodworking, which is also known as 48x96 CNC router table kit, 1325 CNC router machine. 4x8 stands for the table size with 4 feet (48 inches, 1300 millimeters) in width, and 8 feet (96 inches, 2500 millimeters) in length, which is also known as 4' x 8', 4 by 8, 4 feet by 8 feet, 4 ft x 8 ft, 48x96, 48" x 96", 48 inches by 96 inches, 1325, 1300mm x 2500mm, 1300mm*2500mm, and 130cm x 250cm.
4x8 CNC router is the most popular CNC machine for woodworkers all over the world, which is ideal for cabinet making, door making, furniture making, sign making, logo making, wood crafts making, decorations, and most woodworking projects & plans.
How Does A 4x8 CNC Router Work?
4x8 CNC router drives the X, Y, Z three-axis linear motion with the computer, and controls the tool with the spindle on the Z axis to cut along the tool path designed by the CAD/CAM software, and finally cuts the designed pattern on 4 feet x 8 feet plywood and sheet goods for woodworking.
2023 Best 4x8 CNC Router Machine Advantages
1. The bed frame is constructed from thick-walled steel pipes. The bed has undergone finite element analysis (FEA) and designed to provide a rigid and stable processing platform for the machine tool, and all bed components have been stress-relieved before the bed is processed.
2. High-precision ball screw which moving smoothly to ensure the machine's high precision.
3. High-performance driver motor to ensure the machine's high speed and accuracy.
4. Perfect design and high quality accessories to minimize the machine's failure rate.
5. Breakpoint specific memory to keep the carving status when power off, machining time forecast and other functions in case of the accidental power outages.
6. The table top adopts vacuum adsorption table top, which is made of bakelite, which is resistant to high temperature and corrosion, and can strongly absorb wood, MDF, and non-metallic materials with different sizes. The vacuum adsorption table is divided into six machining areas, which can be processed in a single area or at the same time, which has improved the working efficiency.
7. The embedded DSP numerical control system adopts USB transmission, which can realize the function of continuous carving and power-off memory. The standard 128M flash memory can realize completely offline operation, processing time prediction and other humanized functions, and the performance of relief carving is excellent.
8. Most professional CAD/CAM software compatibility. The creative works are compatible with most free and paid graphic design software (e.g. AutoCAD, AlphaCAM, PowerMill, MasterCAM, ArtCAM, Fusion 360, hyperMill, UG & NX, SolidWorks, SolidCAM, BobCAD, Solid Edge, ScultpGL, K-3D, Antimony, DraftSight, CATIA, Smoothie 3D, CAMWorks, SprutCAM, HSM.).
9. It can cut a full 4x8 sheet of plywood, MDF, wood, or aluminum with high cutting speed.
10. With the 4th axis, it can do rotary carving and cutting on 3D cylinders.
4x8 CNC Wood Router Machine Applications
1. Furniture Making: Cabinets, office furniture, home furniture, chairs, tables, doors, and windows.
2. Woodworking: Computer tables, game cabinets, voice box, sewing machines table, music instruments, wood balusters & spindles, table legs, and some cylinder woodworking projects.
3. Decorations: MDF, organic glass, artificial stone, PVC, acrylic, plastic and soft metals such as aluminum, copper, brass cutting and milling.
4. Industrial Manufacturing: Sign making, plastic chemical components, insulation part, bowling tracks, inner body of car, stairs, epoxy resin, anti bate board, PCB, ABS, PE, PP, and other carbon mixed compounds.
Technical Parameters of 4x8 CNC Router for Woodworking
Brand

STYLECNC

Model

STM1325-R3

Working Area

1300x2500x200mm

Table Size

4x8 feet (48x96 inches, 1300x2500mm)

Traveling Positioning Accuracy

±0.03/300mm

Repositioning Accuracy

±0.03mm

Table Surface

Vacuum and T-slot Combined (Option: T-slot Table)

Frame

Welded Structure

X, Y Structure

Hiwin Rail Linear Bearings, Rack and Pinion Drive

Z Structure

Ball Screw, Hiwin Rail Linear Bearings

Max Power Consumption

3.0KW (Without Spindle)

Max Rapid Travel Rate

33000mm/min

Max Working Speed

25000mm/min

Spindle Power

3.0KW

Spindle Speed

0-24000RPM

Drive Motors

Stepper System

Working Voltage

AC380V/50/60Hz,3PH (Option: 220V))

Command Language

G Code

Operating System

DSP System (Options: NCstudio/Mach4 PC Software)

Computer Interface

USB

Flash Memory

128M (U Disk)

Collet

ER20

X, Y Resolution

<0.03mm

Software Compatibility

Type3/UcancameV9 Software (Option: Artcam Software)

Running Environment Temperature

0 - 45 Centigrade

Relative Humidity

30% - 75%

Packing Size

3300X2220X1800mm

N.W.

1400KG

G.W.

1680KG

Optional Parts

Air Cooling Spindle

Dust Collector

Vacuum Pump

Easy servo motor

Mist-cooling System

Yaskawa servo motor

Price Range

$5,680.00 - $10,180.00
How Much Does A 4x8 CNC Router Cost?
The cost of 4x8 CNC router machine is mainly composed of frame bed, CNC controller, computer, spindle, drive system, and servo system.
Most entry level and hobby 4x8 CNC routers are priced from $4880, while some can be as expensive as $5680.00 with 4th axis rotary table. The higher end 4'x8' CNC routers with automatic tool changer kits are priced anywhere from $18,000.00 to $23,800.00, depending on the machine's capabilities.
2023 Best 4x8 CNC Wood Router Kit Features
STM1325-R3 with T-slot Table.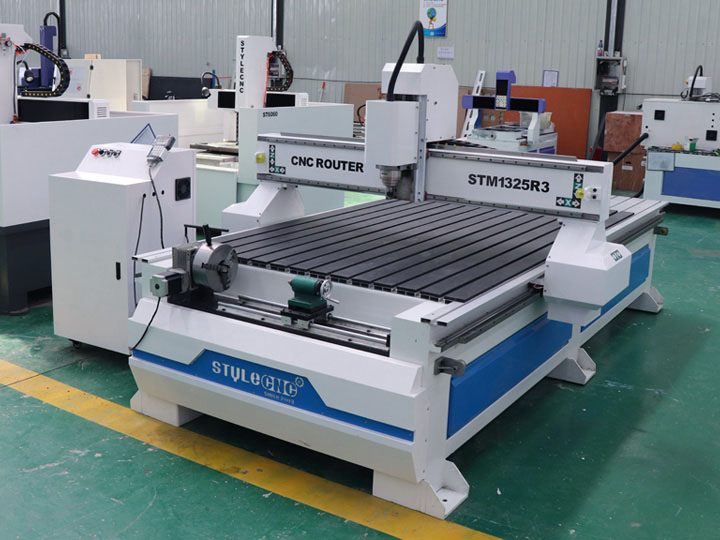 STM1325-R3 with Vacuum Table.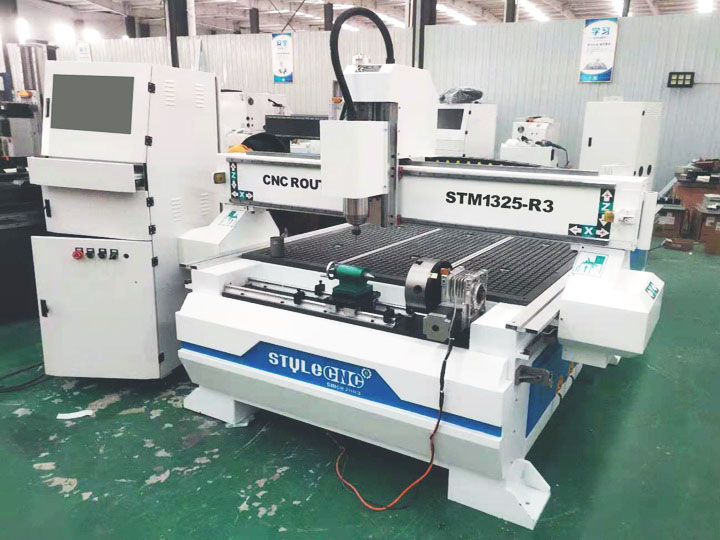 STM1325-R3 with Water Tank and T-slot Table.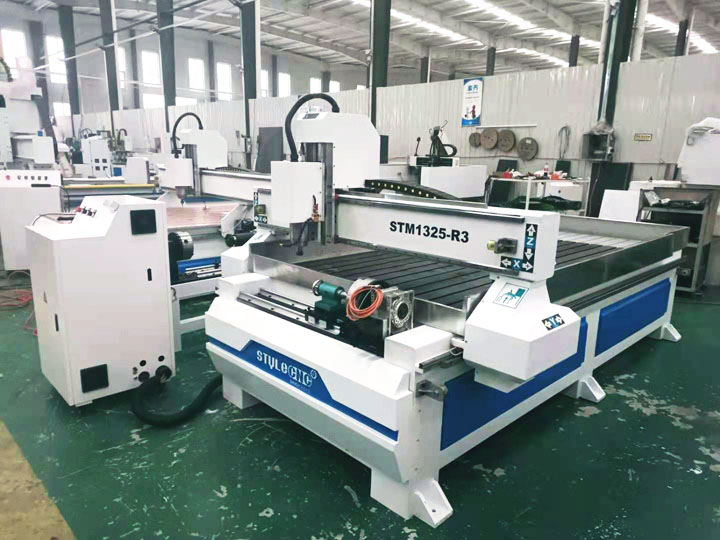 1. Lathe bed adopts strong welded steel tube to avoid distortion.
2. Y axis adopts double motors to keep stable moving.
3. High accuracy rack rail travel method with high speed.
4. Best square linear rail, high accuracy, heavy burthen.
5. Advanced international technology vacuum with double cavity.
6. Humanization design of lathe bed vacuum and easy working.
7. Intelligent protecting working fable.
8. Temperature monitor could show the spindle temperature,huminity and timing clock help take rest for machine more friendly.
9. Press roller on the machine table could fix materials on table more tightly without any move during works.
10. Rotary device can work with cylinder projects.
The Most Popular 4x8 CNC Router Table for Woodworking Projects & Plans
Custom the right DIY plans for your woodworking projects with relief carving, wood crafts, cabinet door making, furniture making, and home decorations.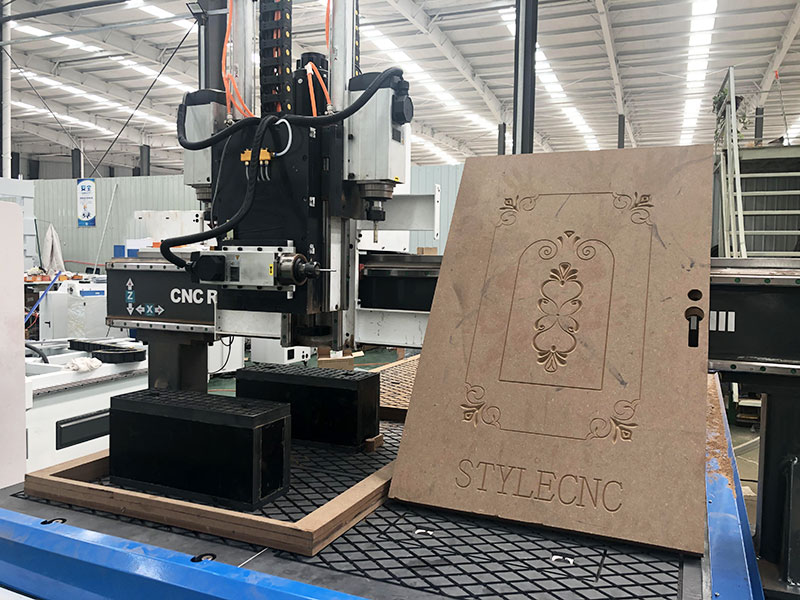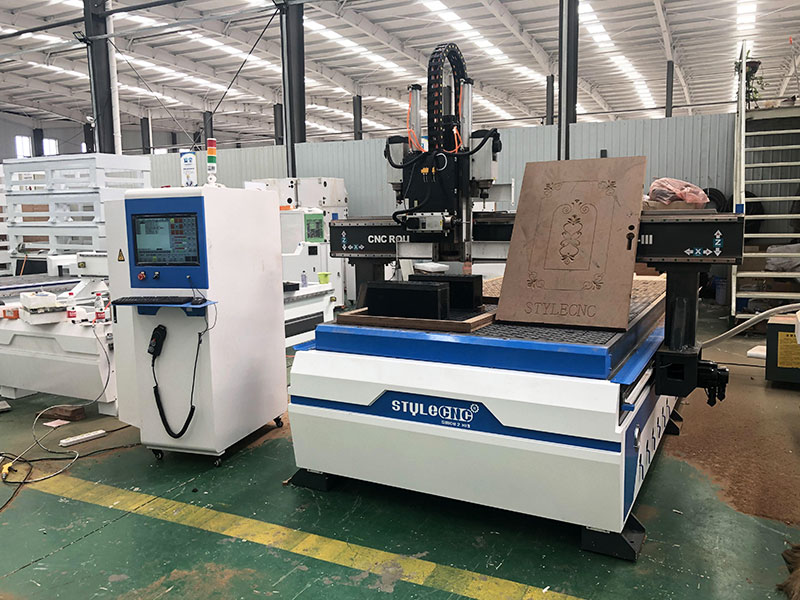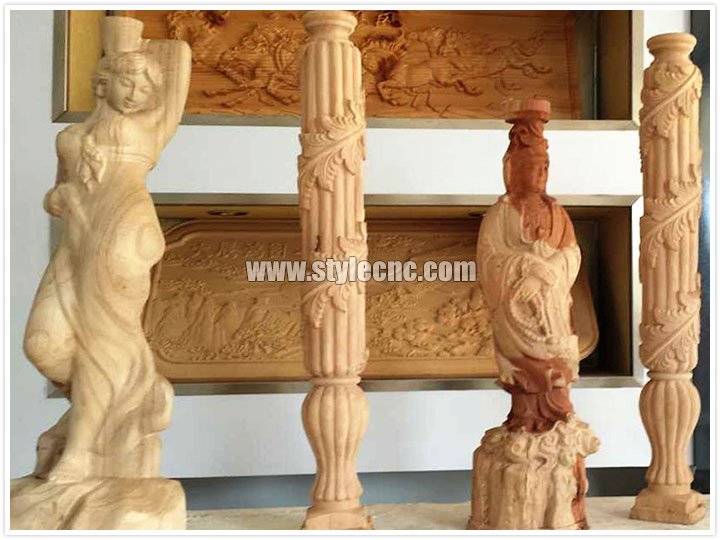 Affordable 4x8 CNC Wood Router Machine Details
Taiwan Delta servo driver and servo motors.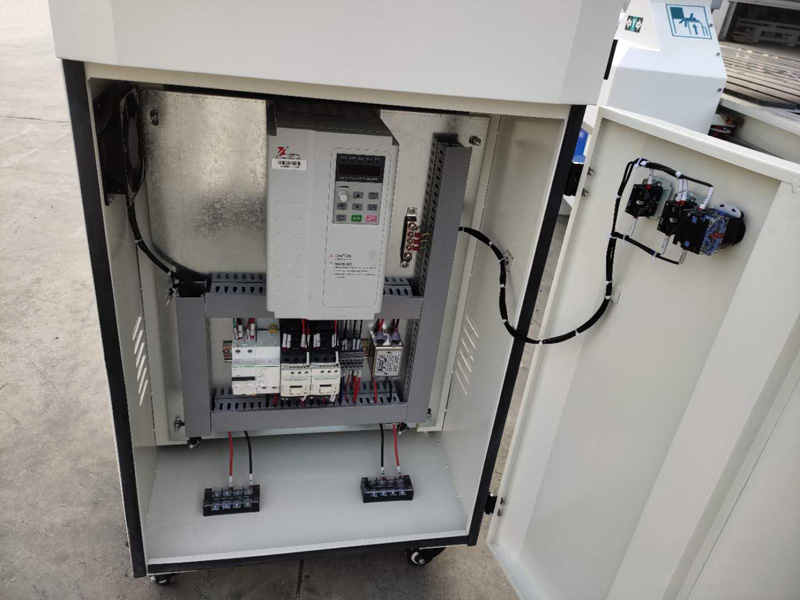 Mach4 control system.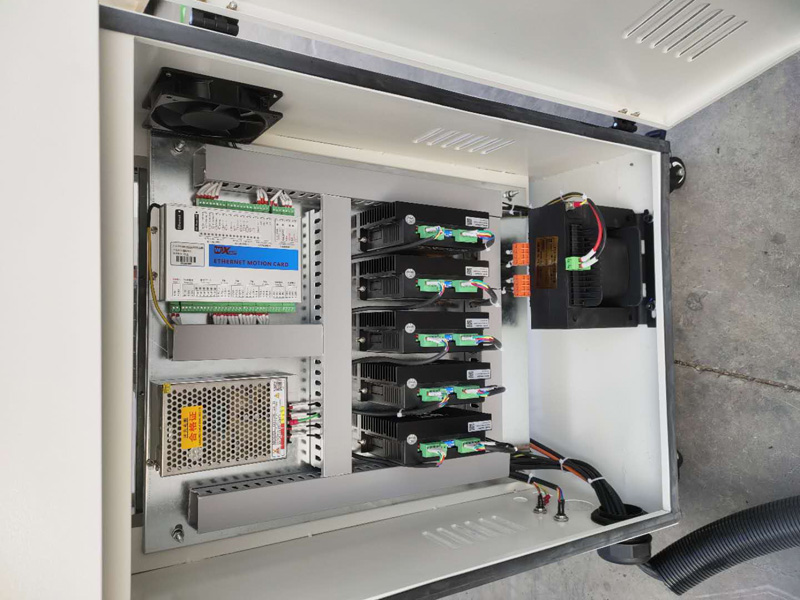 T-slot and vaccum table combined.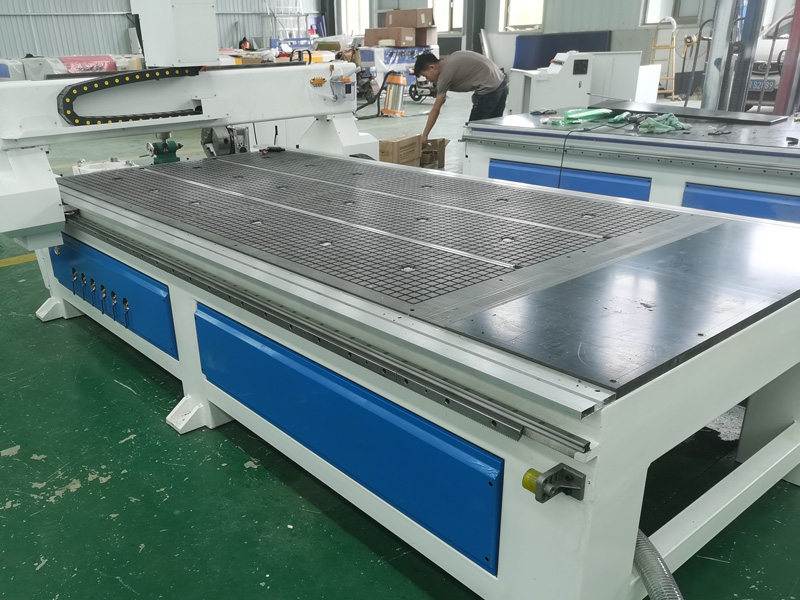 4th axis rotary device.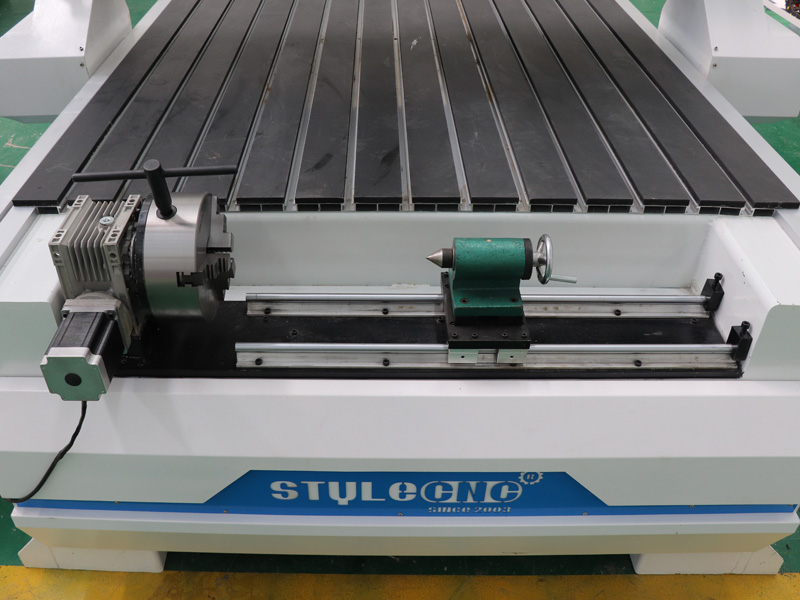 Best Budget 4'x8' CNC Wood Router Machine Packing & Shipping
Three Layers Packaging
1. The machine all covers will be protected by the foam board.
2. The middle layer is wrapped with environmental protection material.
3. The outermost layer is wrapped with PE stretch film.
Packaging Details
The control cabinet and accessories are put on the machine bed, and the machine will be wrapped with PE stretch film in case of damage in transit.
The 4'x8' CNC wood carving and cutting machine is packaged with the plywood case and the wooden case will be fix on the pallet, the shipping mark will be labeled on the surface of the wooden case.
If the 48"x96" wood CNC machine is customized even the size is larger, the machine needs disassembling.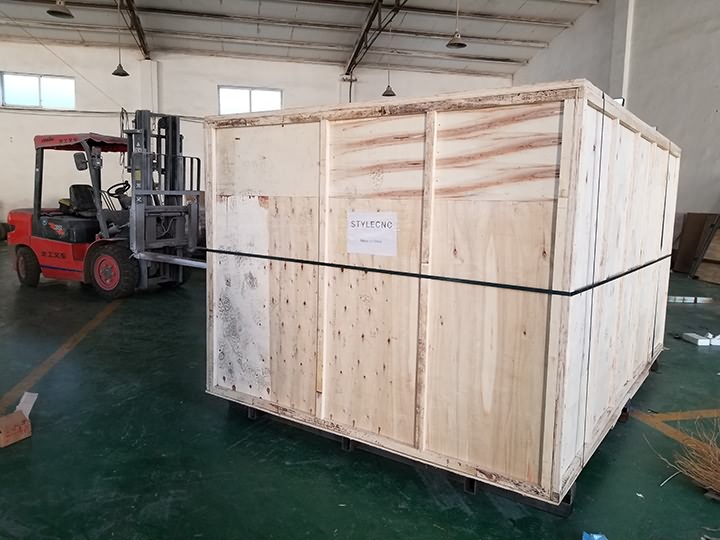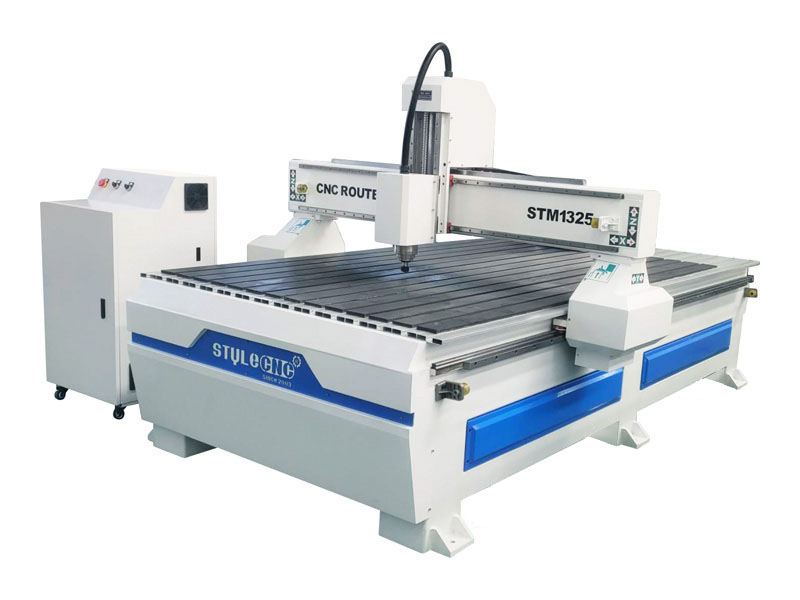 STM1325 Affordable Entry Level 4x8 CNC Router Kit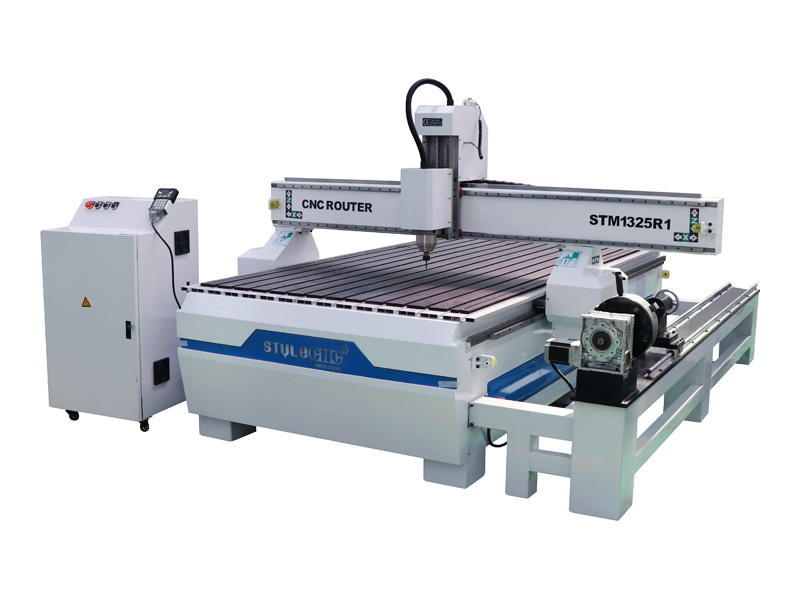 STM1325-R1 4x8 CNC Router Table with 4th Rotary Axis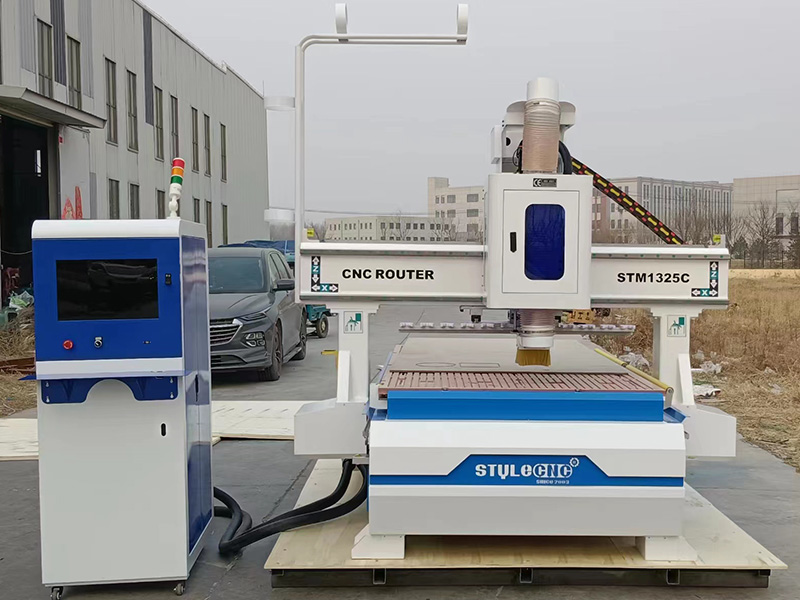 STM1325D 4x8 CNC Router Machine with Automatic Tool Changer Kit
Pros & Cons
Pros
1. Pricing Advantages: We are a professional manufacturer, we have the best price with the same quality, we have the best quality with the same price. You can find all types of 4x8 CNC woodworking kits within any budget from STYLECNC.
2. Technical Advantages: The technician staff will offer 24/7 free technical support.
3. Quality Advantages: The 4'x8' CNC woodworking machine is made with rigorous production and inspection.
4. After-Sales Service Advantages: We can reply within 1 hour for any after sales problem.
Cons
1. Rotary carving & cutting speed is slower than a CNC wood lathe machine.
2. Requires manual tool change without automatic tool changer.
3. Shipping cost is a bit high during the COVID-19 pandemic.
Care & Maintenance
Whether you are a novice or a professional, you should do regular care and maintenance for 48"x96" CNC wood router kit and its accessories.
1. The control cabinet should be placed in a well-ventilated place and cannot be placed in a high-temperature environment. Prevent the electrical components in the control box from malfunctioning due to high temperature.
2. The machine should be placed in a dry and well-ventilated place (to prevent parts and accessories from malfunctioning due to exposure to the fuselage).
3. The machine must be equipped with a reliable voltage stabilizer to ensure the safe grounding of the ground wire. At this point, the manufacturer has basically installed and debugged the customer in advance when configuring the control cabinet. It is best to consult before purchasing the machine.
4. Try not to use the internet computer to transfer files to the machine. Computers connected to the network are likely to cause abnormalities in the machine through file transfer.
5. The machine needs to be maintained every other month (add a proper amount of special lubricating oil to the screw rod and the guide rail rack). Now many manufacturers are equipped with manual or electric lubricators, which can realize faster feeding of the slider and the wire. The bar is filled with oil and does not need to be disassembled, making maintenance easier and faster.
6. Maintain a good lubrication state, regularly check and clean the lead screw, add or replace lubricating grease and oil, so that the lead screw, nut and other moving parts always maintain a good lubrication condition to reduce the wear speed of mechanical parts.
7. Do not allow the machine to work on the same part of the table for a long time (in case that the screw, guide rail and other transmission devices are not in contact with the beam for a long time and cannot be reasonably lubricated).
8. Check whether the wiring and screws of the machine are loose within a certain period of time. It is best to tighten the screws regularly. This can also improve the accuracy of routing.
9. Do not place debris (magnetic materials, corrosive items, overweight items, liquids) on the table or machine head.
Troubleshooting
The 4'x8' CNC wood router machine will inevitably have some problems during the day-to-day work. Some of the reasons are due to the configuration of the machine itself, and some of the reasons are caused by the misoperation of the user. Below we have listed some common problems and solutions for reference:
1. When setting the origin, the reason is sometimes shifted forward or shifted to the right and the shift distance is uncertain:
1.1. The limit switch is out of order. The limit switch has been closed and then bounced when the system returns to the system origin. Just change the limit switch.
1.2. The drive line is loose. Try to fix it tightly.
2. When the machine starts to reset, it makes an abnormal sound or always tops the limit switch:
2.1. The limit switch cannot be touched, just correct it.
2.2. The contact of the drive line is not good, just fix the drive line.
2.3. The limit switch wire is not connected properly, just connect the wire properly.
2.4. The limit switch is damaged, just replace it.
3. The reason why the machine cannot engrave at the origin:
3.1. Whether the layout size of the file matches the machine.
3.2. Check whether there is an offset (OFFSET) and whether the layout setting is correct.
4. The reason why the spindle motor suddenly stops or rotates slowly during the working process:
4.1. If the working voltage is unstable or overloaded, just add a voltage stabilizer.
4.2. Check whether the middle line is connected well and whether the end of the line is unsoldered.
FAQs?
Q1. How to buy an affordable 4x8 CNC wood router table kit?
Please tell us the materials you want to cut.
How to work with it? routing? carving? cutting? or other?
What's the max size of the materials? (Length? Width? Thickness?)
Q2. Do you provide user manual for 4'x8' CNC machine?
Yes, we provide English user manual with illustrated and textual instructions, as well as instructional videos on YouTube for assembly of parts & accessories, software installation, setting, and debugging, operation, care & maintenance, and troubleshooting.
Q3. How to use the 48"x96" wood CNC machine kit?
We will help you to understand on how to use it, even if you are a beginner. If you can come to STYLECNC's factory, we will offer free training until you can operate it proficiently. If you are busy, we will arrange the special engineer to your workshop with door-to-door service, but you need to bear some fee, like tickets, hotel and meal.
Q4. Do you have after-sales service?
We offer 24/7 free service and support via E-mail, Calling, Skype, Online Livechat, or WhatsApp. Whenever and wherever, as long as you encounter problems, you can contact us at any time, and our technicians will be happy to provide you with free after-sales service.
Q5. Do you have guarantee and warranty?
Two years for warranty, and during this period, if you have any problems, we will solve it for free. Both hardware and software are covered, while man-made damage is not covered under warranty.
Q5. How to DIY a 4x8 CNC router table kit?
If you have an idea to build your own 4x8 CNC router kit, you need to set your building plan and budget, research the DIY guide with open source, buy parts and accessories, make a fully assembled CNC router table.
International Shipping Around the World
All the CNC routers can be shipped worldwide by sea, by air or by international express logistics via DHL, FEDEX, UPS. You are welcome to get a free quotation by filling up the form with name, email, detailed address, product and requirements, we will shortly contact you with the full information including the most suitable delivery method (fast, secure, discreet) and freight.
Post A Review
Customer Reviews and Testimonials
David Craft

from United StatesPosted on

Mar 06, 2023

I was always hesitant about those cheap Chinese-made CNCs. Did lots of research for the STM1325-R3 and decided to give it a try. Arrived 38 days after payment, and all in good condition. Little to no assembly is required, it's plug and play, just find a space with a power outlet to place it. I've done a few projects, including the sample files provided and some of my own creations. Here is my personal experience so far with this CNC router.
This STM1325-R3 CNC kit works great for the projects that meet the following conditions:
• Materials - MDF and plywood, as well as solid wood.
• Working Area - Maximum 4' x 8'.
• Controller - Basics of DSP and Mach3/Mach4 software.
• Files - CAD skills required.
If you are new to CNC and want to play with this kit, the DSP controller can help you easily get started. If you are a professional, the Mach3 controller will take you to experience more fun of automation in woodworking. If you want your business to go further, an automatic tool changer kit would be the best option.
Pros
• The full-sized 4' x 8' working table supports most woodworking projects.
• The vacuum table works well for holding workpieces during machining.
• The controller is easy to use for beginners, as well as for machinists.
• Excellent customer service, emails and WhatsApp could be responded quickly within 1hr.
Cons
• The shipping took a bit longer than expected.
• A little larger for home users and small shops.
• Came without an additional dust collector for cleaning up sawdust.
All in all, its features match the price and worth buying for all.

Eddie C Nash

from United StatesPosted on

Feb 01, 2023

I run a high school woodworking shop and our precious CNC is way old and outdated. Looking to upgrade with one more modern CNC that can cut up to full sheets as well as has a 4th axis. Researched over a couple of months. Compared all brands of 4 axis rotary CNC machines with lathe attachments and decided to give STM1325-R3 a try. Everything was going smooth. Easy transaction fast delivery. Got it within 25 days. Easy to assemble. The software that came with it is free and easy to use. Tested making cabinet doors with 3/4 in. x 4 ft. x 8 ft. plywood sheet. All performed well with clear and smooth results. Overall, it's a great machine worth to buy.

Kent Church

from United StatesPosted on

May 08, 2022

A great CNC machine for woodworking. I'm extremely pleased with it. Assembly was straight forward. Great instructions and online tech support. All make it easy to get into CNC. STYLECNC's technical staff has been fantastic, great communications and easy to work with. I was able to assemble and setup the machine, install and debug the software, and cut a large wall sign on the 1/4 inch 4x8 full plywood sheet in 45 minutes. Been experimenting with some relief carving on the table leg as well. All functions so far working well.

Seth Reay

from AustraliaPosted on

Jan 03, 2022

This was my first CNC router machine and I am hooked. It was shipped quickly and straight forward to put together. The video user manual is very helpful for beginners, and guided me to understand CNC. Since learning how to run it fluently I have worked with the machine everyday and cut everything from wood to aluminum. It can cut full 4x8 sheet for most of my projects. I will be a returning customer, and recommend this kit to anyone.

Jeffrey Kotyk

from United StatesPosted on

Jan 09, 2021

This kit is a great way to get started in CNC woodworking. I had low expectations but the machine was easy to assemble and has run many hours trouble-free. The spindle is quiet without runout. Software is extremely important to CNC. You'll need a package that gives you good control over cutting strategies and parameters. You'll need to get good at experimenting with them since you'll be cutting at the very edge of the machine's capabilities. I would recommend this kit to anyone looking for entry into CNC. Just be warned that if you have a hobby you think can make use of it, you're probably just acquiring a second one.

Arturs

from LatviaPosted on

Dec 10, 2020

Good 4'x8' CNC machine. We just can't thank you enough for all of your time and assistance. The DSP controller is exactly the right fit for our needs and the machine is now up & running, and working GREAT. Of course, we still have much to learn. Based on a 1 to 5 rating - we want to give STYLECNC's CNC a 6 . . . Honestly, a 5-star rating is just not enough for this manufacturer, especially when it comes to Outstanding Customer Service.

Bharat Varsani

from United KingdomPosted on

Sep 18, 2020

I had some issues with the software and I emailed STYLECNC. Not only did he repond to me that day, he actually took time out of his day on a Saturday to talk me through it over the phone. I greatly appreciate it and after talking to him I can sense that he has a passion for teaching CNC to people. I'm very pleased I bought this CNC machine.

Alfredo

from PhilippinesPosted on

Sep 07, 2020

Isang kahanga-hangang wood router. Sapat na may kakayahang mag-prototyping ng mga kumplikadong disenyo ng kahoy. Kung gusto mong gumawa ng ilang proyekto sa woodworking, mahilig magtrabaho kasama ang mga computer, at gustong gumawa ng mga MAGANDANG bagay, ito ang tamang CNC para sa iyo.

James Paul

from CanadaPosted on

May 08, 2020

Great to deal with. The CNC router turned up as promised. In this age of "just get the sale attitude", that the vast majority of businesses hold, we often find ourselves disappointed and frustrated with the lack of support and "true" customer service we receive - once they've gotten our money. This was NOT how we were treated with STYLECNC's CNC – in fact, they went above and beyond and impressed us with each and every step.

Terry

from United KingdomPosted on

Nov 26, 2019

Delivery was OK and the package was well organised and assembly was straightforward. The CNC router machine is very good and substantial.