Automatic CNC Gasket Cutting Machine with Pneumatic Knife Cutter for Sale
Type: CNC Digital Knife Cutting Machine
Sale Price: $12800.00 / Set
Price Range: $12800.00 to $15800.00 / Set Based On The Features
Supply Ability: 100 Sets / Month Waiting for Your Order in Stock
Global Shipping: Available to Your Location in
Payment Terms: T/T, Credit Cards, e-Checking, Alibaba Trade Assurance
Automatic CNC gasket cutting machine with pneumatic oscillating knife is an industrial digital cutting system for a variety of gaskets, including cork rubber gasket, non asbestos gasket, rubber gasket, graphite seal gasket, reinforced gasket without air pollution, no burnt edge, industrial CNC automatic gasket cutter can also cut fabric, leather, cardboard, plastic, paper, rubber, sponge and foam.
Demonstration Video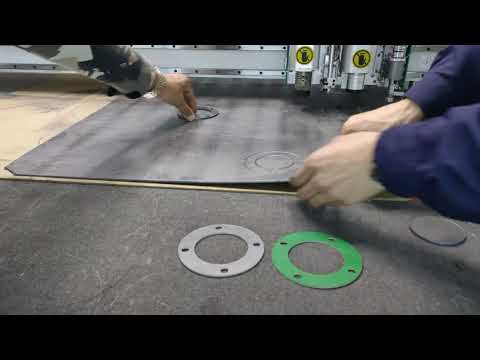 Product Details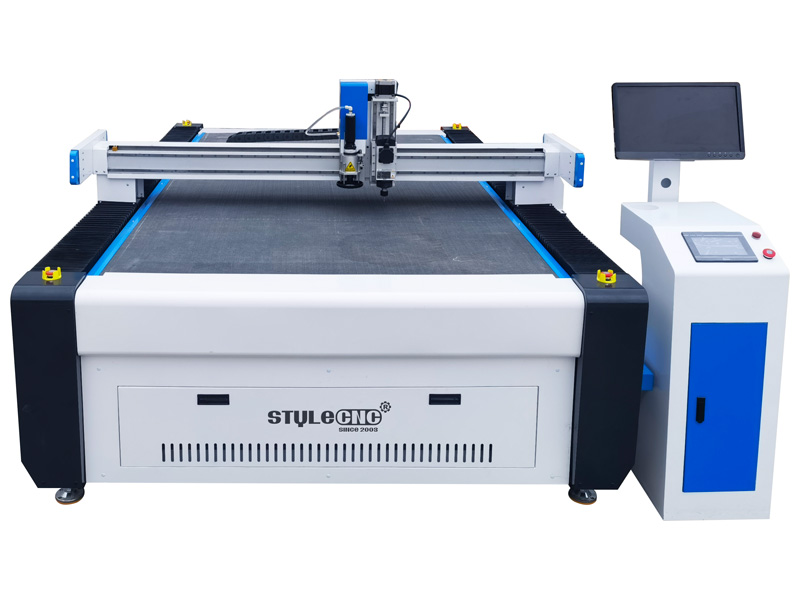 What Is CNC Gasket Cutting Machine And How Does It Work?
CNC gasket cutting machine is an industrial automatic knife cutter to cut asbestos gaskets, rubber gaskets, non-asbestos plate gaskets, aramid gaskets, cylinder gaskets, rubber gaskets, cotton rubber sheet gaskets, silicone gaskets. It consists of a machine base, a power transmission mechanism, a cutting mechanism and a ruler base.
A CNC gasket cutter can complete the die-cutting, indentation and forming of flexible materials such as leather, rubber, paper, and plastic without a die, which can save a lot of manpower, die and die-cutting machine costs. It can also create a set of standardized and feasible complete solutions to meet customers' production goals of small batches, multiple orders, and multiple styles.
The gasket is a mechanical seal between two objects, preventing pressure, corrosion, and natural thermal expansion and contraction of the pipeline between the two objects. Machined surfaces cannot be perfect, and spacers fill in irregularities. Gaskets are typically made from sheet materials such as backing paper, rubber, silicone rubber, metal, cork, felt, neoprene, nitrile rubber, fiberglass or plastic polymers, and application-specific gaskets may contain asbestos. Rubber gaskets are usually thread fasteners used to distribute loads and are also used in faucets to shut off flowing liquids or gases. Rubber or silicon gaskets can also be used to reduce fan vibration.
There are various shapes of gaskets, and it is difficult to cut special-shaped gaskets with conventional gasket cutting tools. The automated CNC gasket cutting table from STYLECNC can completely realize the cutting of complex gasket shapes.
Automatic CNC gasket cutting machine features with high precision and efficiency, which is suitable for the manufacturing of small batch gaskets. The automatic gasket cutter can cut any shape with smooth cutting edge, no pollution, no peculiar smell, and environmentally friendly.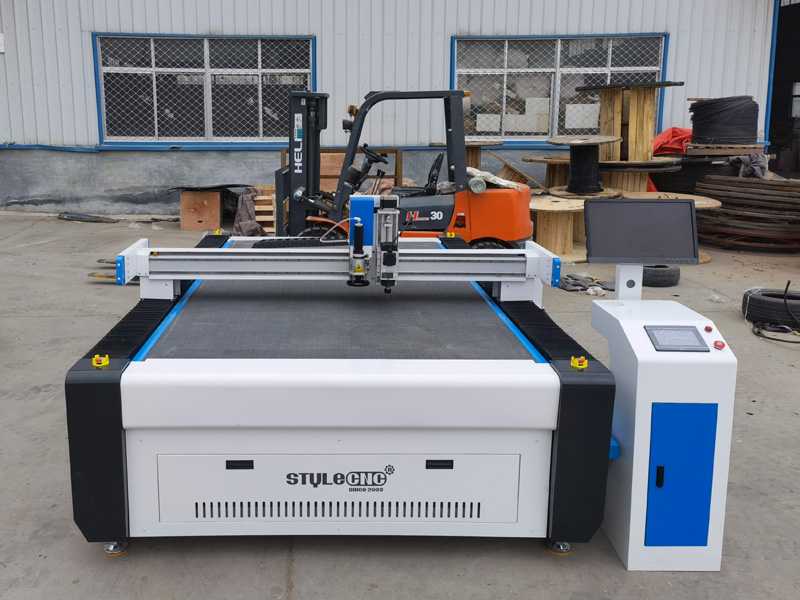 Advantages of Automatic CNC Gasket Cutting Machine with Pneumatic Knife Cutter
1. High speed with high quality, its cutting speed is 5-8 times faster than laser cutting machine.
2. Advanced computerized CNC system, which is easy to operate with Ethernet port.
3. The cutting without air pollution, no burnt edge, uniform in color.
4. The machine can cut soft materials with perfect edges and corner.
5. The gasket cutter adopts Japan Panasonic servo motor and driver, fast cutting speed with high precision.
6. The machine can be equipped with different tools to meet a variety of needs.
7. Special safety sensing device meets the European standard.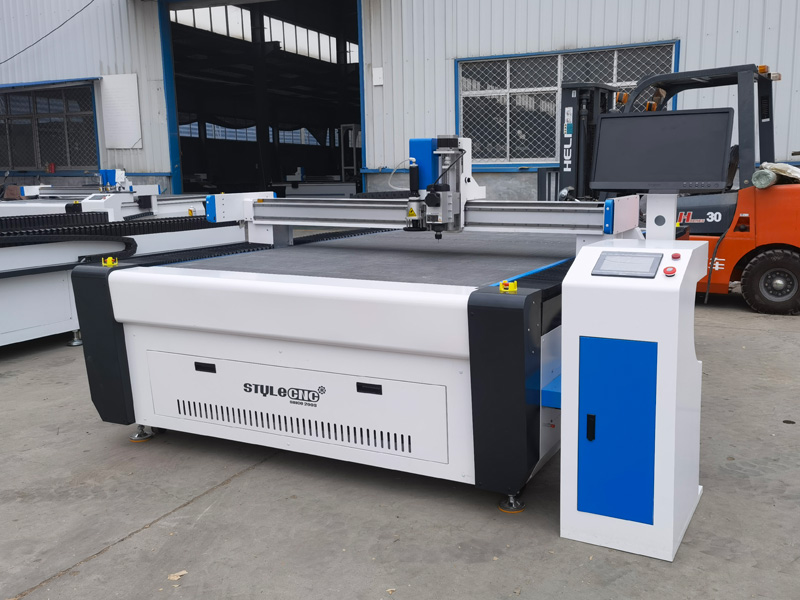 Technical Parameters of Automatic CNC Gasket Cutting Machine with Pneumatic Knife Cutter
| | |
| --- | --- |
| Model | STO1625 |
| Working area | 1600*2500mm |
| Rated power | 11KW |
| Fixed mode | Flat plate table (auto feeding table optional) |
| Safety device | Using infrared sensors, responsive, safe and reliable. |
| Translational velocity | 800-1200mm/s |
| Cutting speed | 200-800mm/s(according to different cutting materials) |
| Cutting thickess | ≤50mm(according to different cutting materials) |
| Repated accuracy | ≤0.1mm |
| Capacity | 2GB |
| Transmission system | Panasonic servo motor,Taiwan linear guide |
| Instruction system | HP-GL compatible format |
| Control system | Kinco |
| Voltage | 220V±10% or 380V±10% |
Multi-Functional Knife Cutters for Option
1. Vibration knife.
2. Circular knife.
3. Punching knife.
4. Oblique knife.
5. Marking pen.
6. Punch roller.
7. Milling spindle.
8. Cross positioning laser.
9. Projector.
10. CCD camera.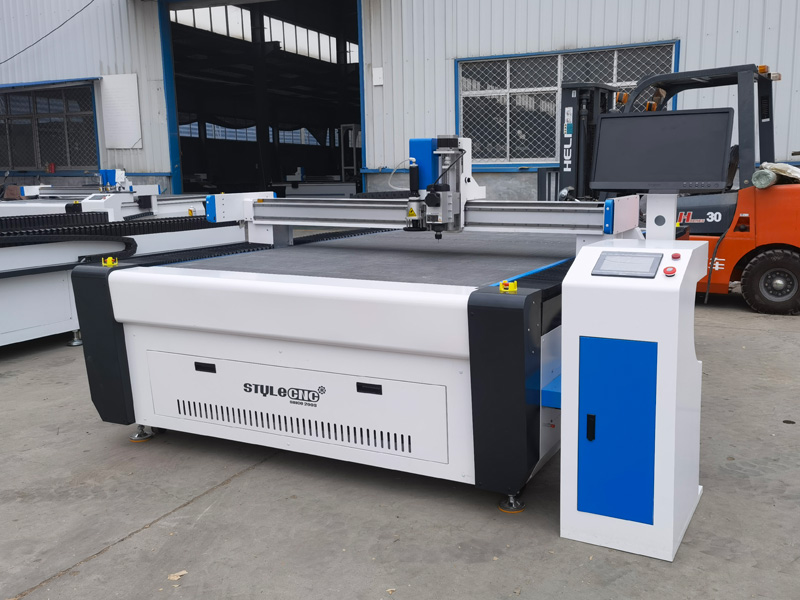 Features of CNC Automatic Gasket Cutting Machine with Pneumatic Knife Cutter
1. Equipped with an intelligent cutting head, tools can be changed according to requirements and all kinds of gaskets can be cut effectively with strong practicability.
2. All electrical components and pneumatic components use well-known brand products to ensure the stability and reliability of the whole machine for long-term use.
3. The equipment has high cutting precision and extremely small error, which meets the strict requirements of gasket production for precision.
4. Pneumatic knife cutting, the cutting surface is smooth and round, no secondary processing is required, and it can be used directly, reducing the production process and improving production efficiency.
5. The cutting accuracy of this machine is 0.01mm, the reset accuracy is 0.01mm, the product error is ±0.03mm, and the cutting surface smoothness can be reached, which can greatly save the waste material of multi-cavity.
6. Vacuum adsorption of the cut products, so that the finished products have higher precision.
7. Automatic feeding device is optional, which can realize continuous feeding, realize long-span cutting, unlimited theoretical cutting length, improve production efficiency, and have a high degree of automation.
8. According to the customer's product requirements, various knife can be choose.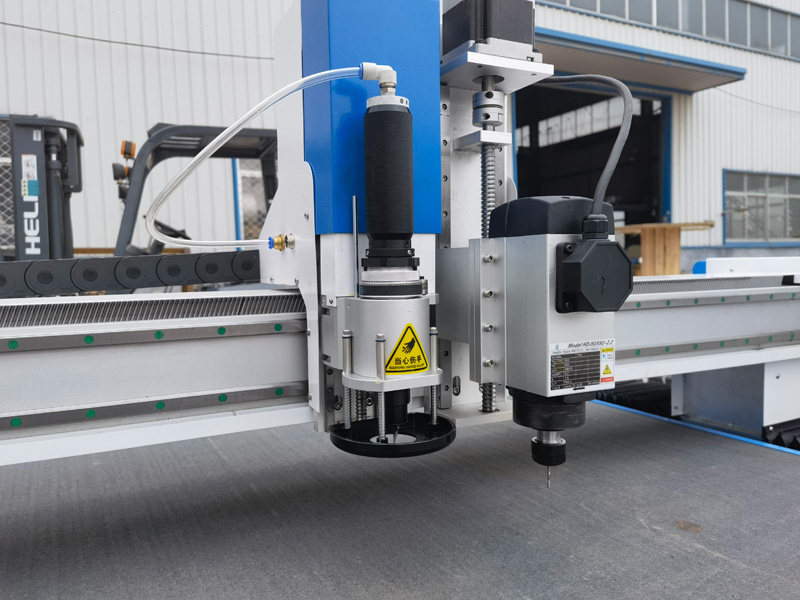 Applications of CNC Automatic Gasket Cutting Machine with Pneumatic Knife Cutter
CNC gasket cutters can cut a variety of gaskets, including cork rubber gasket, non asbestos gasket, rubber gasket, graphite seal gasket, reinforced gasket without air pollution, no burnt edge, it can also cut fabric, leather, cardboard, plastic, paper, rubber, sponge and foam.
CNC gasket cutting machines are widely used in packaging protection, advertising display, terminal insulation, model/mock up making, puzzle and pattern cutting.
CNC Automatic Gasket Cutting Projects & Ideas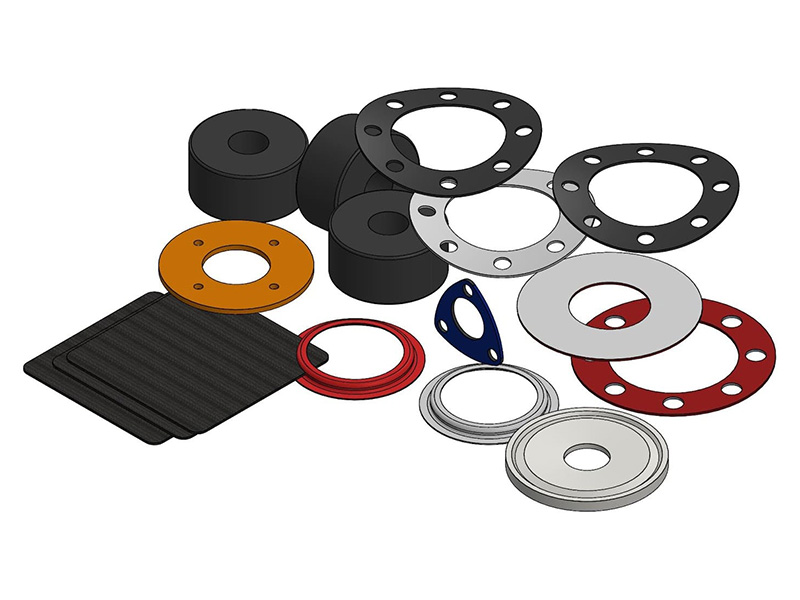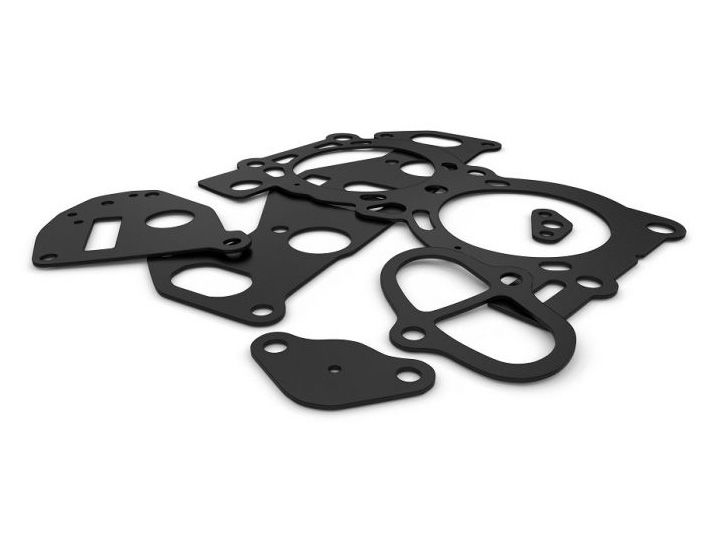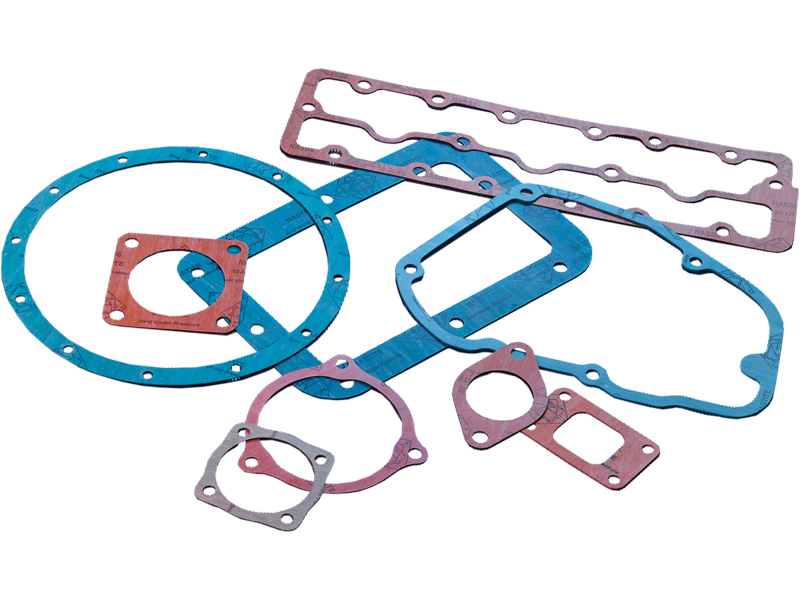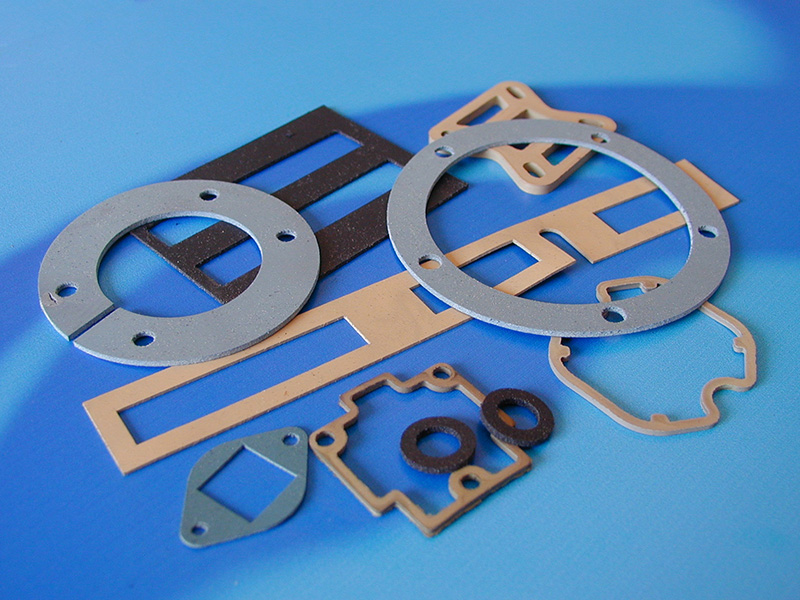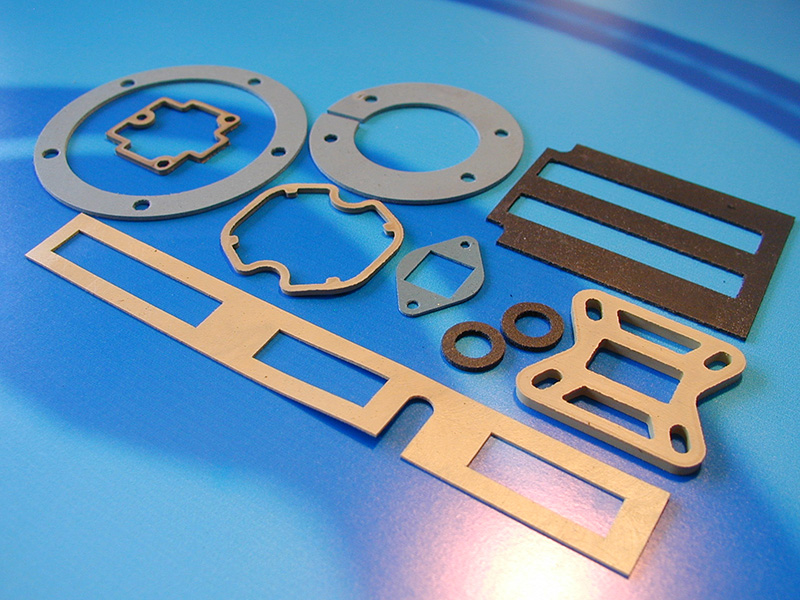 Different CNC Knife Cutters to Cut Different Gasket Materials for Option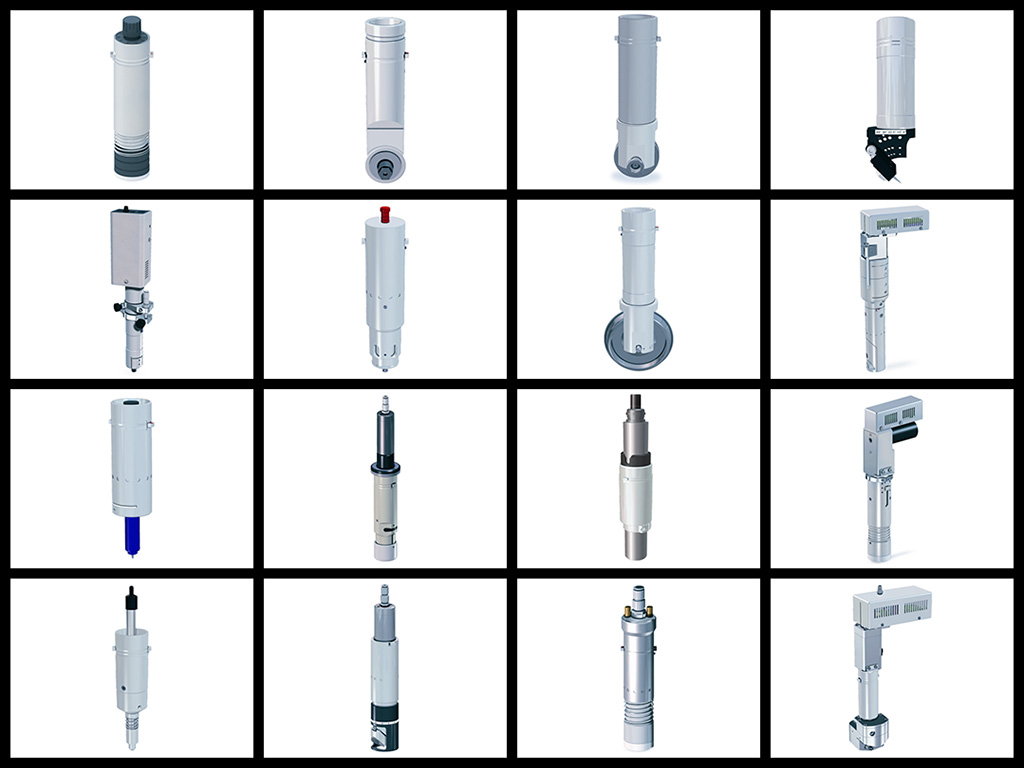 Things To Consider
1. Before starting the machine every day, turn on the air pump, then turn on the computer and software, and then turn on the control box. After use, please turn off the power in sequence, first turn off the air compressor, computer, vacuum pump, and finally the equipment and air valve switch.
2. It is necessary to clean up the dirt on the machine tool and the guide rails during the working day, and keep the bed clean.
3. If you leave the machine for a long time, turn off the power to prevent non-professional operation and cause some unnecessary damage.
4. The machine should be thoroughly cleaned every week, the horizontal and vertical guide rails, the transmission gear racks should be cleaned, and the lubricating oil should be filled.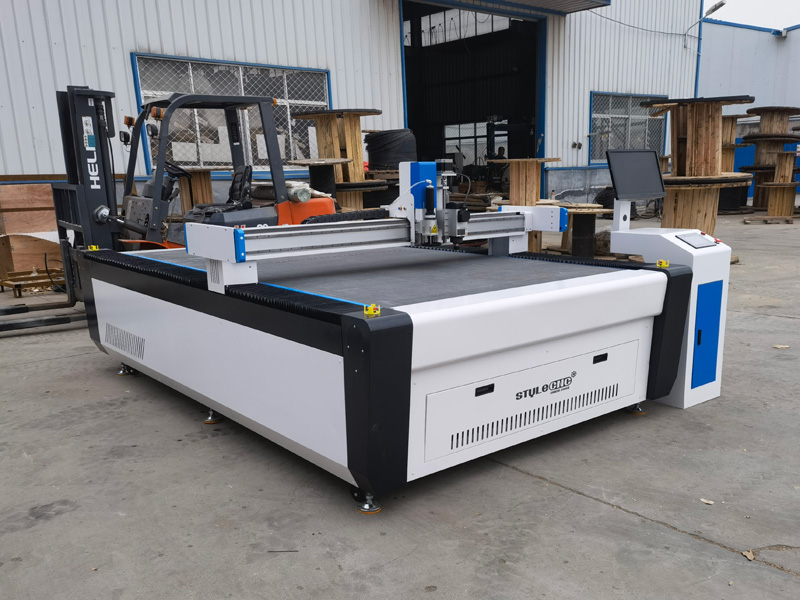 CNC automatic gasket cutting machine is used for sample making and small batch production, to solve the contradiction of small order, many styles and short delivery time, to meet the ever-changing consumer demand, help enterprises to quickly seize market opportunities, and improve the market competitiveness of enterprises, so suitable for many small and medium-sized enterprises.
International Shipping Around the World
All the CNC machines can be shipped worldwide by sea, by air or by international express logistics via DHL, FEDEX, UPS. You are welcome to get a free quotation by filling up the form with name, email, detailed address, product and requirements, we will shortly contact you with the full information including the most suitable delivery method (fast, secure, discreet) and freight.
Post A Review
Customer Reviews and Testimonials
Charles Johnson

from United StatesPosted on

Sep 01, 2022

Great automatic gasket cutter with CNC controller for commercial use. It is easy to cut square, rectangular, circular, and special shape gaskets & seals with outer and inner diameters in one pass. I have made some gaskets with 1/8 inch thick rubber, and got clean accurate cuts with high speed, which can meet the original standards in industrial manufacturing. I will try to make some cork gaskets in the next days.

Troy Tipton

from AustraliaPosted on

Sep 19, 2021

I bought this automatic CNC knife cutter to make gasket with rubber and asbestos. Easy to operate, and almost no learning curve needed for assemble, software installation and setting. Have used it for a few months. Everything has been running well with clean accurate cuts. I rate this gasket cutting machine as 5 stars for quality and value.

Stevan Manzan

from GermanyPosted on

Dec 20, 2020

This gasket cutter takes some getting used to, but offers clean cuts. It works better than I was expecting. It is easy to cut through standard flange gaskets of 1/16 and 1/8 inch without issue, and every operation is automatic. In addition, the overall build is very sturdy to ensure precise cuts. Brilliant cutting tool. Recommend it to all.

상훈

from South KoreaPosted on

Jun 20, 2019

나는 당신에게 말할 수 없습니다. 그러나 내경과 외경이 있는 원형 개스킷을 한 번에 절단해야 하는 경우 이것이 바로 그것입니다. 나는 2-21/32 OD 및 2-5/16 ID인 1/16인치 두께의 고무 개스킷 링을 자릅니다. 깨끗한 컷으로 모든 것이 좋습니다. 훌륭한 자동 개스킷 절단기를 만들어준 STYLECNC에 감사드립니다.

Aaron

from United KingdomPosted on

Dec 03, 2018

I bought this gasket cutting machine for making footpad. It really works nicely so far. Moving speed and cutting speed are very fast and the cutting edge is very smooth. Recommend indeed.

MilapoladeT

from RussiaPosted on

Sep 13, 2017

A great automatic gasket cutting machine with pneumatic oscillating knife, I have made a test for gasket cuts, reasonably solid & accurate, no burnt edge. The CNC controller made everything run smoothly. I would attempt gaskets that requires actual precision in the next week.