2023 Best CO2 Laser Engraver with Rotary Attachment (Rotary Axis) for Sale
Type: Laser Engraving Machine
Sale Price: $3000.00 / Set
Price Range: $3000.00 to $5500.00 / Set Based On The Features
Supply Ability: 600 Sets / Month Waiting for Your Order in Stock
Global Shipping: Available to Your Location in
Payment Terms: T/T, Credit Cards, e-Checking, Alibaba Trade Assurance
2023 best CO2 laser engraver with rotary attachment (rotary axis) is used for cutting & engraving cylinders, round and conical objects, such as YETI mugs, cups, ramblers, baseball bats, glasses, bottles and so on. Now the best rotary laser engraver for sale at an affordable price.
Demonstration Video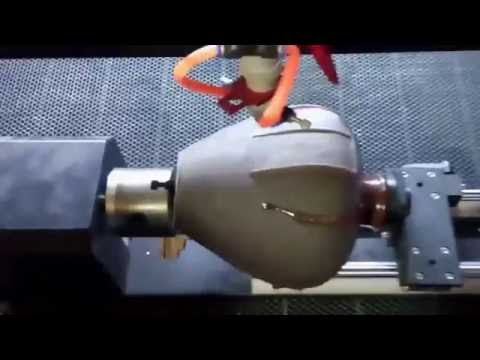 Product Details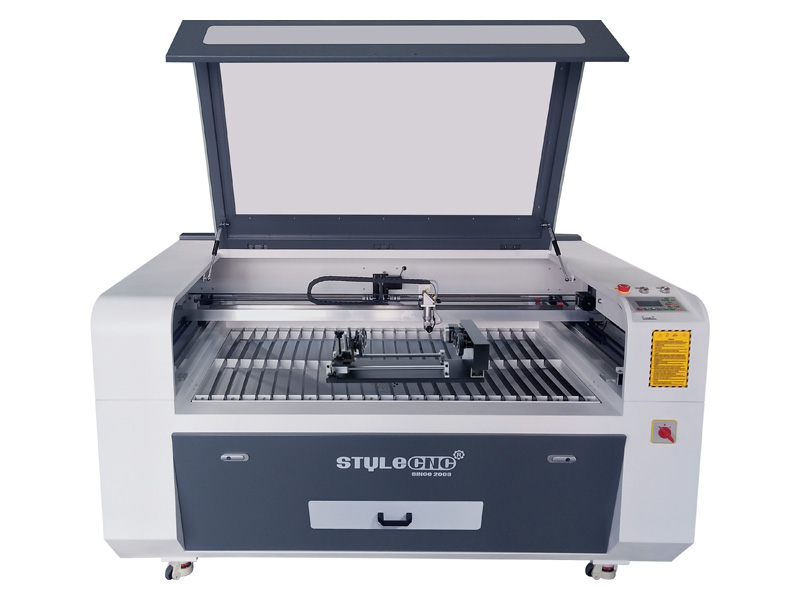 The best CO2 laser engraver can engrave perfect pictures, portrait on the surface of all kinds and all shapes of nonmetal materials, it can make all kinds of craftworks, it can also make diversified marks and logos. This is a CO2 laser engraving machine with good performance and reasonable price. The top brand linear guide rail and step motor with reduce speed driver system to assure the engraving incision more smooth. The best focus lens and metal reflect mirror from America have strong engraving ability and high precision.
Advantages of 2023 Best CO2 Laser Engraver with Rotary Attachment
1. Our three unique protection functions, i.e. anti-interference function, water-protective function and power cut-off function ensure longer working life, safety and effectiveness.
2. Exhausting, absorbing and assistant blowing systems solve the problem that troubles the laser equipments, extending the life of the laser tube.
3. The CO2 laser engraving machine adopts USB port to transmit data, it is equipped with large capacity internal memory to improve working speed and efficiency greatly.
Technical Parameters of CO2 Laser Engraver with Rotary Attachment
Model
STJ1390
Working Area
1300mm*900mm
Laser Power
80W - 150W
Laser Type
CO2 Sealed Laser Tube
Power Supply
220V±10% 110V±10%
Min. Shaping Character
Letter 1.0 x 1.0mm
Graphic Format Supported
BMP, PLT, DST, DXF, AI, CDR
Software Supported
CorelDraw, PhotoShop, AutoCAD
Laser Output Control
1-100% software setting
Highest Scanning Precision
2500 dpi
Resolution Ratio
<0.01mm
Location Precision
<0.01mm
Equipment Dimension
1810*1400*1070mm
Net Weight
400KG
Optional Parts
Motorized up-down table
Rotary device
Applications of 2023 Best CO2 Laser Engraver with Rotary Device
Applicable Materials:
Plywood, double color board, acrylic, glass, leather, bamboo, wood, rubber, marble, granite, tiles, cloth, wool, fur, Plexiglas, plastic, resin and more non-metal materials.
Applicable Industries:
Processing industries of lager-scale engraving and cutting, such as garment, leather, clipping, template, package and printing, advertisement decorations, building upholster, arts, crafts, gifts, computer embroidery, paper products, acylic products, middle density board, non-metal sheet precision cutting and other industries.
1. The CO2 laser engraving system can be used in handcrafts (engraving beautiful patterns and letters on wood, bamboo, ivory, bone, marble, shell, and more materials).
2. The CO2 laser engraving system can be used in leather and clothing processing (engraving complicated letters and pictures in real leather, synthetic leather, artificial leather, cloth and fur).
3. Model field (building model, plane model, abc plate cutting and sandwich plate).
4. Package (engraving and printing rubber, plastic and double deck board).
5. Large blister words cutting, double color boards engraving, organic glass engraving and cutting, signs and crystal engraving, etc.
6. Engraving signs on some decorating material such as marbles, glass, crystal, etc.
Features CO2 Laser Engraver with Rotary Axis
1. Laser tube: Longer lifetime and longer warranty, very stable during working.
2. Step motor: High precision 3 phase stepper motor and driver, Famous Brand with high quality.
3. HIWIN guide rail: High quality HIWIN guide rail make run faster.
4. Up and down system for optional : According to your requirements, it can help you cutting and engraving different thickness materials.
5. Blade workable or honeycomb table for choose: According to your materials, blade table suitable for hard materials like: acrylic, wood, MDF, honeycomb table for soft materials like: paper, fabric, textile.
6. Control system: Ruida control system with friendly surface, it can achieve online and offline work.
CO2 Laser Engraver with Rotary Attachment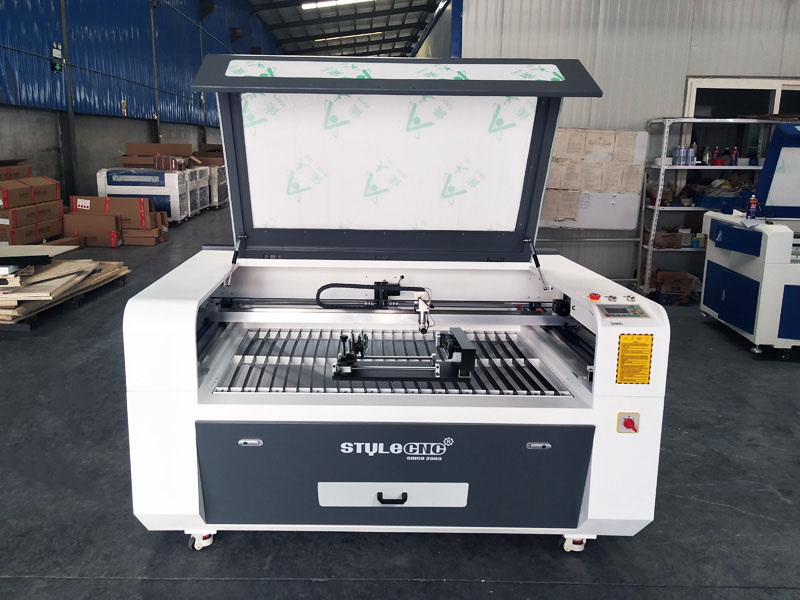 Ruida 6442S Control System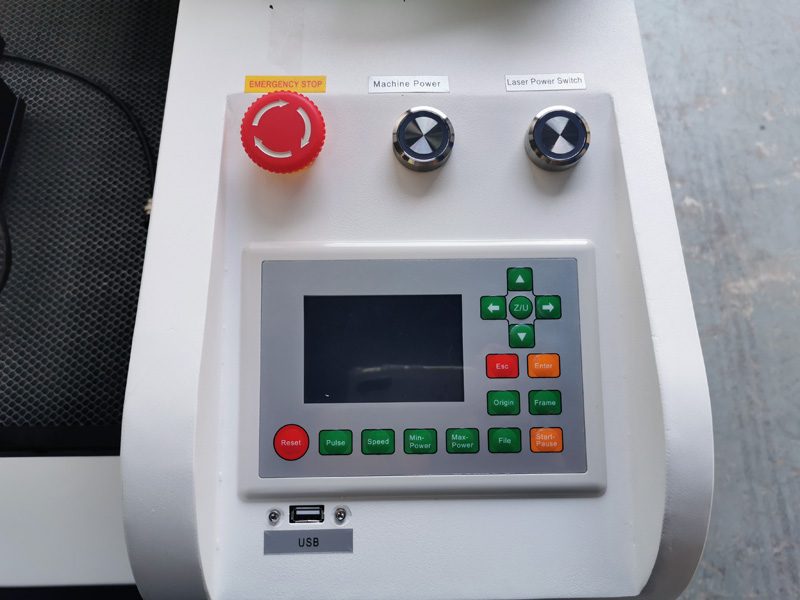 CO2 Rotary Laser Engraver Electronic Box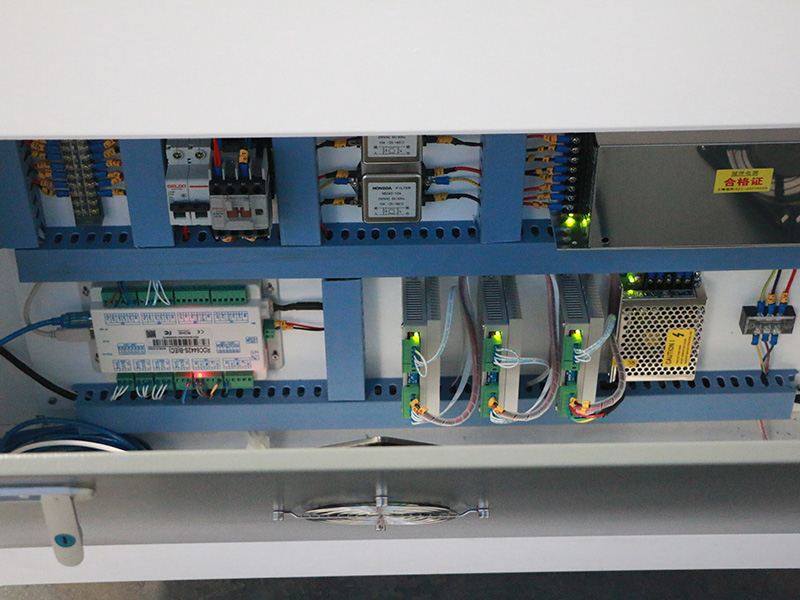 HIWIN Guide Rails for Rotary CO2 Laser Engraving Machine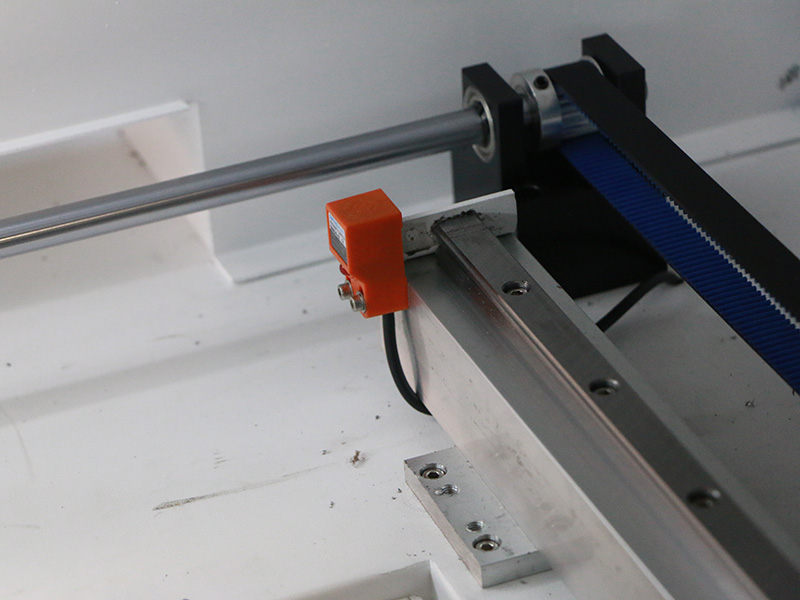 CO2 Rotary Laser Engraver Head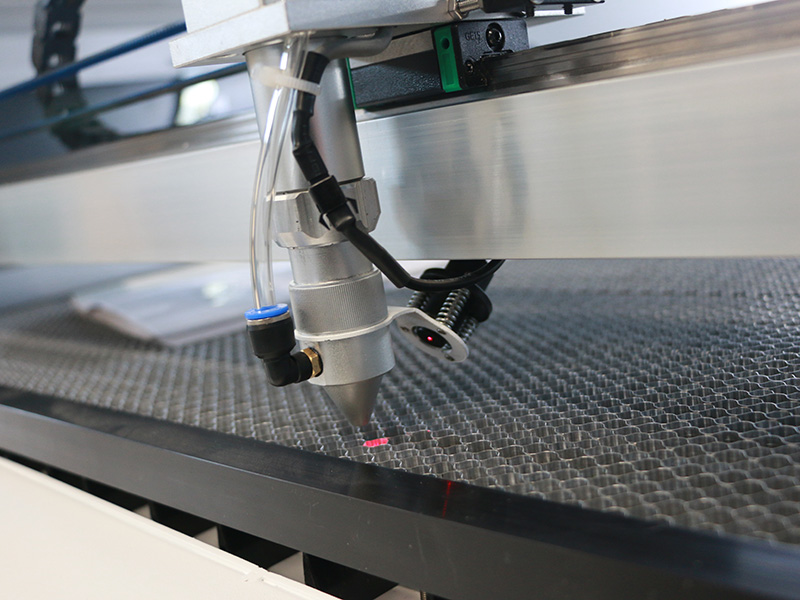 Rotary CO2 Laser Engraver Up and Down Worktable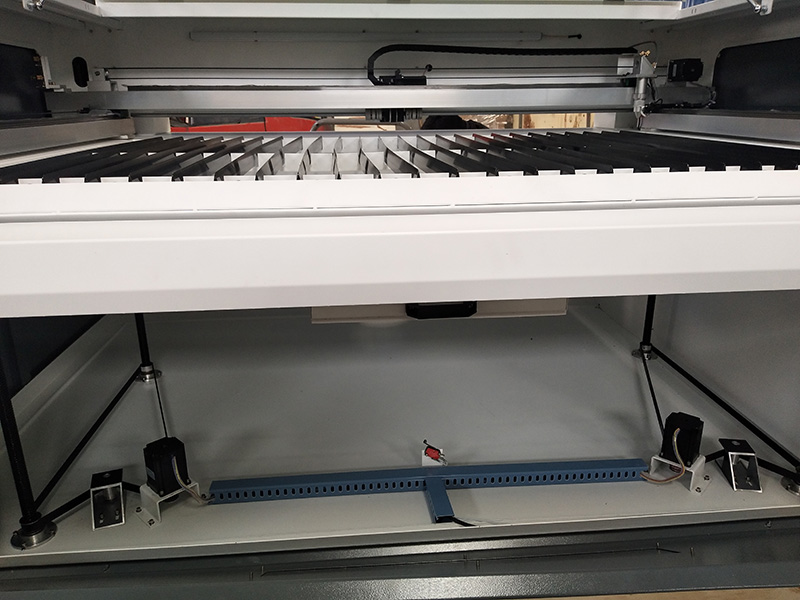 Rotary Device for Cylindrical, Round and Conical Objects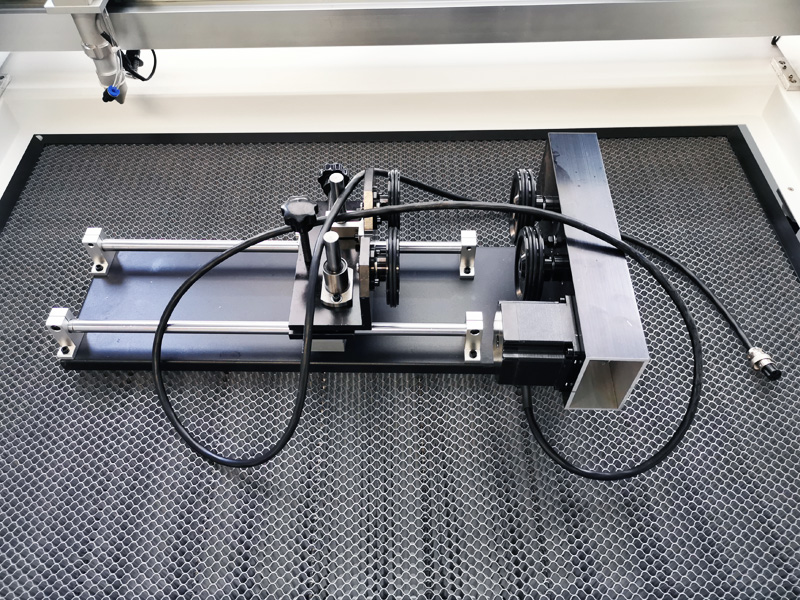 Optional Parts for CO2 Laser Engraving Machine
1. Up and down worktable (adjust the height of table to make worktable moves up and down automatically).
2. Rotary attachment (engrave cylinders, round and conical objects, such as YETI mugs, YETI cups, YETI ramblers, baseball bats, glasses, bottles and so on).
3. Auto focus (engrave uneven surface).
CO2 Rotary Laser Engraving Machine Projects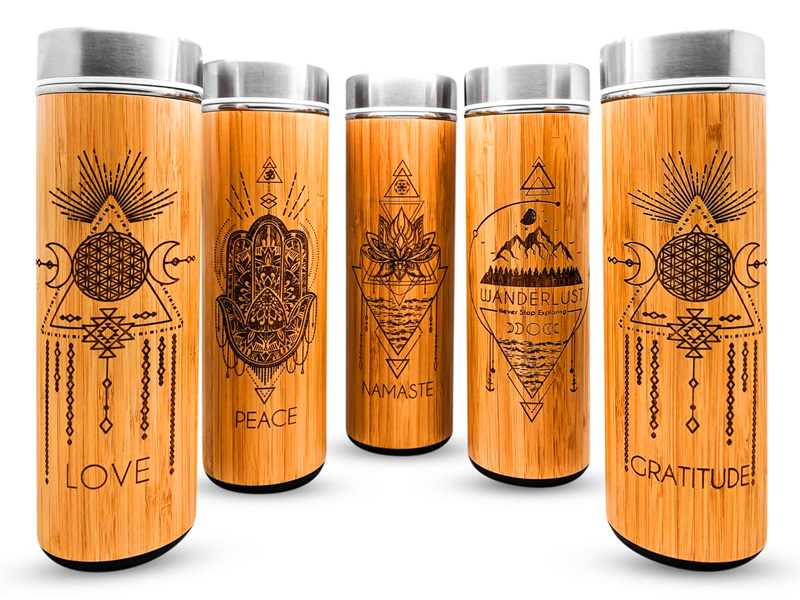 Rotary Laser Engraved Wood Projects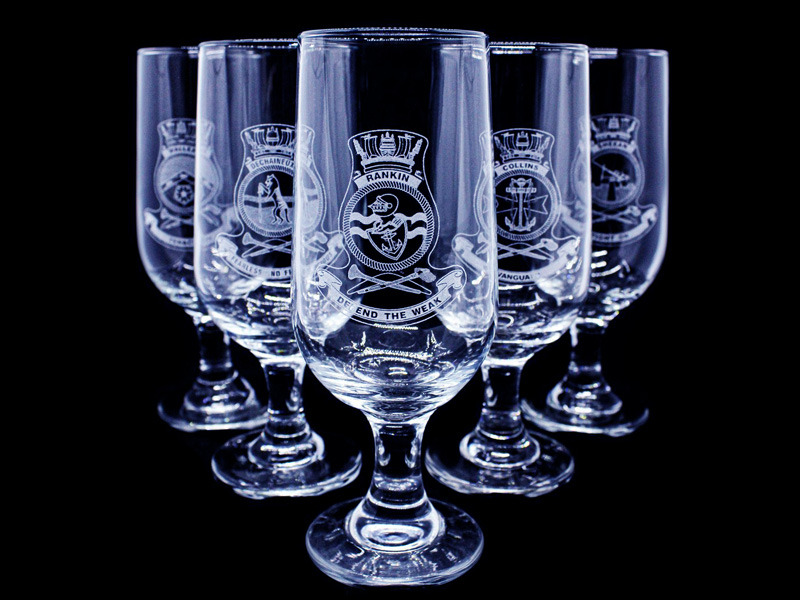 Rotary Laser Engraved Glass Projects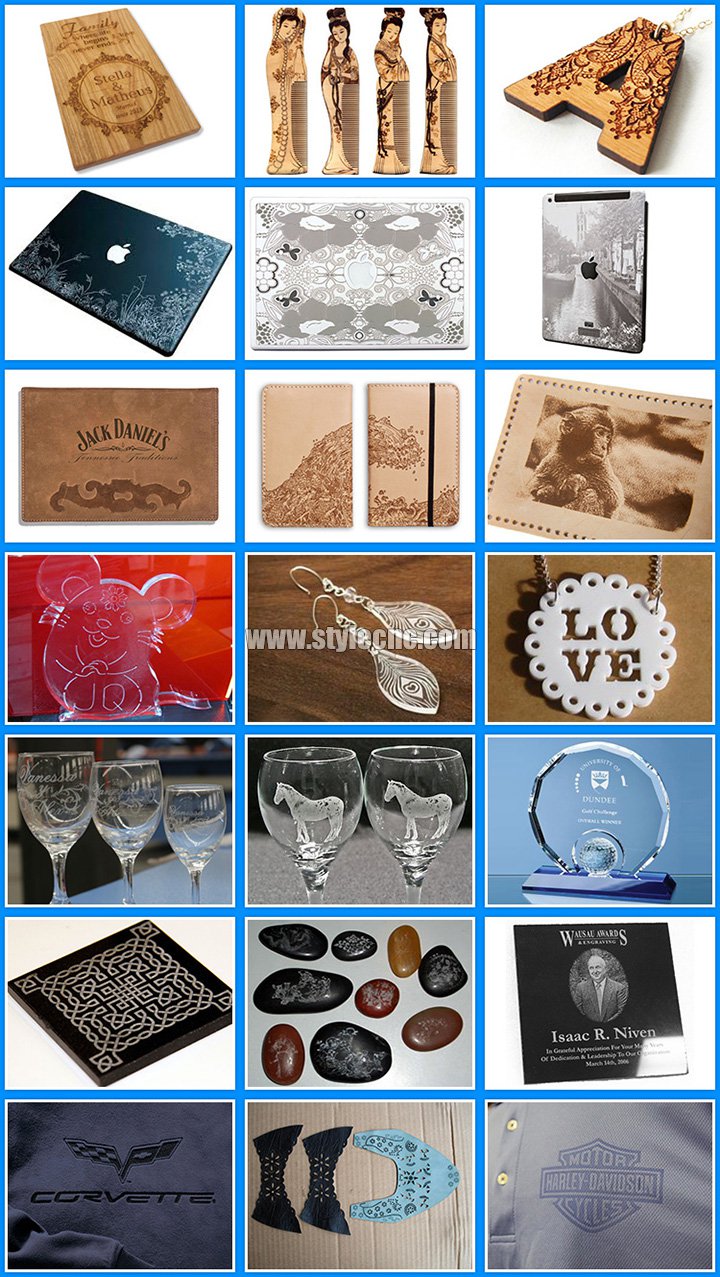 CO2 Rotary Laser Engraver Machine Package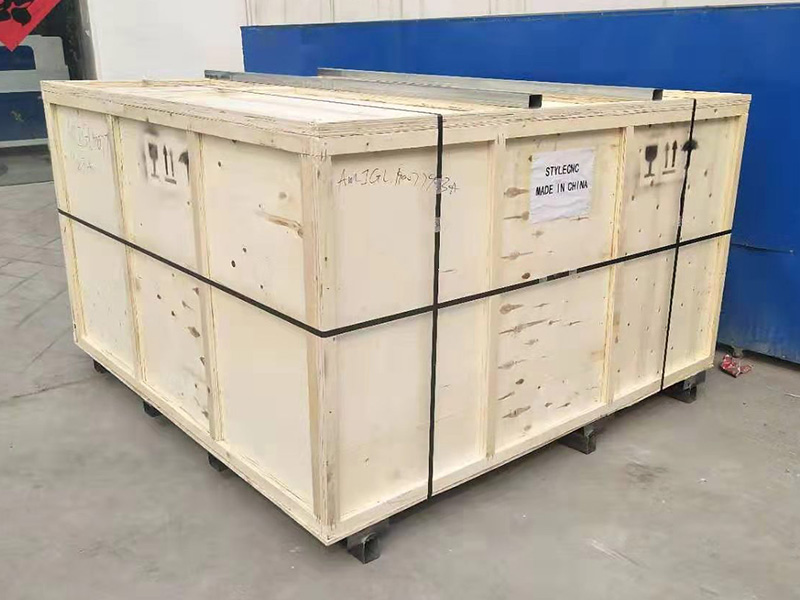 We also have fiber laser engravers with rotary attachment (rotary axis) for metal engraving:
Rotary Fiber Laser Engraver for Metal Engraving
International Shipping Around the World
All the CNC laser machines can be shipped worldwide by sea, by air or by international express logistics via DHL, FEDEX, UPS. You are welcome to get a free quotation by filling up the form with name, email, detailed address, product and requirements, we will shortly contact you with the full information including the most suitable delivery method (fast, secure, discreet) and freight.
Post A Review
Customer Reviews and Testimonials
Alexander Brabyn

from AustraliaPosted on

Aug 12, 2021

I've used laser engraving service near me before. This is my first laser engraver. It arrived on time and very well packed. Nothing was missing, you get everything you need for setup. The instruction manual is very detailed on installation & operation. It took me about 30 mins to put it on and another 10 mins to install the software and driver. After familiar with the software, I have my initial sample engrave at the same day. Very easy to use. It's build in all metal frame, good designed in all connections and wiring cable. The STJ1390 laser is good quality engraver as I can see. It can be easily placed at any place. Very nice tool to own. Overall, this is great for someone who doesn't know what they're doing and wants to pick up a new hobby.

Daniel

from CanadaPosted on

Jul 14, 2020

Excellent laser engraver. Easy to use and good results if you set it up properly, which is not difficult.
Out of the box and engraving everything I own within minutes.
I tested it so far only on wood and it works good.

Kimpy Khov

from United StatesPosted on

May 12, 2018

This indeed comes with almost everything you may need to make a piece of your own artwork. The rotary axis of laser engraver allows me to engrave a cup in the same diameter. Wonderful.

Youness Akhalouf

from FrancePosted on

Mar 25, 2018

It's pretty amazing after I set up the laser engraver. I'm engraving apple and OAK wood products without any error, now the personalising products have been ordered by my customers.