2023 Top Rated Entry Level 4x4 CNC Plasma Table for Hobbyists on Sale at Cost Price
Sale Price: $4280.00 / Set
Price Range: $4280.00 to $12000.00 / Set Based On The Features
Supply Ability: 100 Sets / Month Waiting for Your Order in Stock
Global Shipping: Available to Your Location in
Payment Terms: T/T, Credit Cards, e-Checking, Alibaba Trade Assurance
2023 best 4x4 CNC plasma table is a small entry level CNC plasma cutter kit with compact 4x4 table size for hobbyists of sheet metal fabrication in small business or home shop, now the affordable 4x4 hobby plasma table for sale at cost price.
Demonstration Video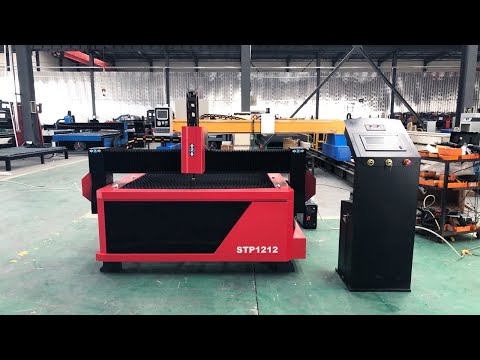 Product Details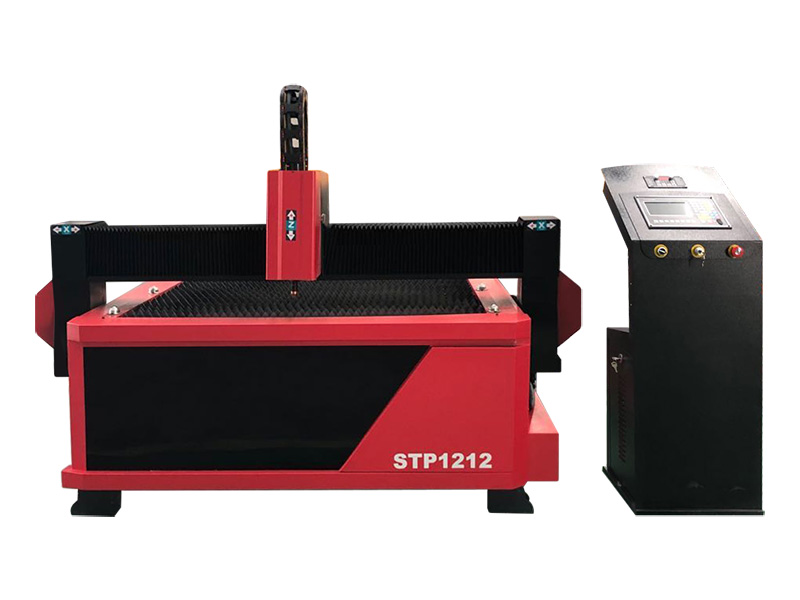 4x4 CNC plasma table is a compact hobby CNC plasma cutter with 48" x 48" table size for sheet metal fabrication in small shop or home use, with firm and reasonable structure, the 4x4 entry level CNC plasma cutting machine is easy to operate and durable for operation.
The small hobby CNC plasma table kit is high-speed, precision, compact integrated into the CNC plasma cutting system, It is specialized for carbon steel plate, aluminum plate, copper plate, stainless steel plate and other metal plates in any graphics fast plasma cutting. Usually, there is no need to undertake the surface processing after cutting, effectively, without dross and burrs. It can instead of the punching processing, This product with a high degree of automation, high reliability, high precision, low price, easy operation and maintenance, etc. This compact CNC plasma table is especially suitable for automatic cutting of medium and thin non-ferrous sheet metals, it is widely used in machinery manufacturing, auto parts, hardware products, sports equipment, advertising and other industries with a highly cost-effective.
4x4 plasma table is suitable for cutting advertising signs, logo making, decorative products, and a variety of metal materials. It can be applied to iron sheet, aluminium sheet, galvanized sheet, cold steel plates and almost all the metal plates.
Small 4x4 CNC Plasma Table Features
1. Different plasma power supply for optional: (For hobby use, 45A and 63A is the popular).
The plasma power supply adjusts current according to different thickness of the material to ensure cutting materials without burr.
USA Hypertherm Power: 45A, 65A, 85A, 105A, 125A, 200A
Chinese Huayuan Power: 63A, 100A, 120A, 160A, 200A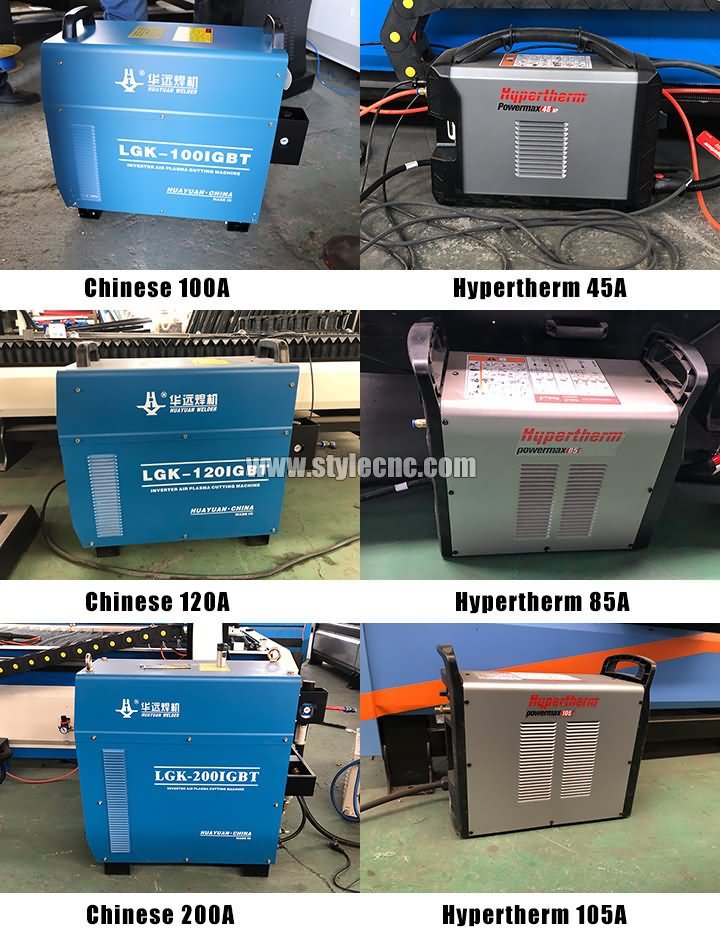 2. Welded structure of thickening square tube, together with Taiwan imported guide rail to ensure running speed and accuracy.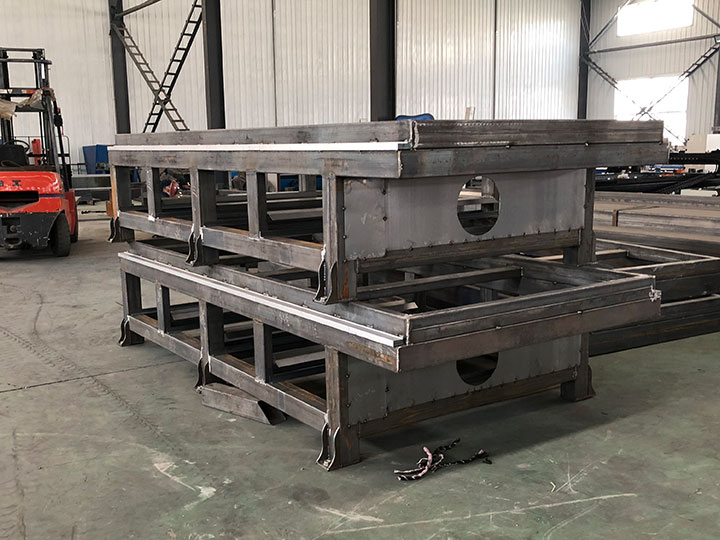 3. 4x4 CNC plasma cutting head configurated with auto arc-striking and stable performance.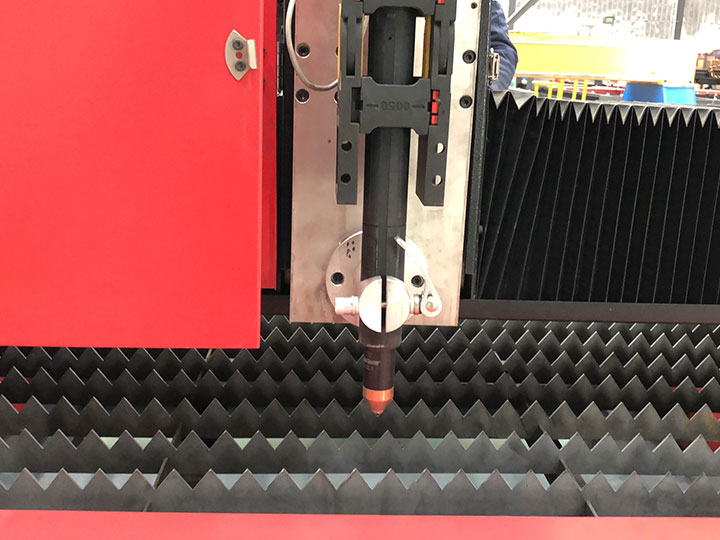 4. Voltage transformer is available for your workshop with 220V-240V voltage.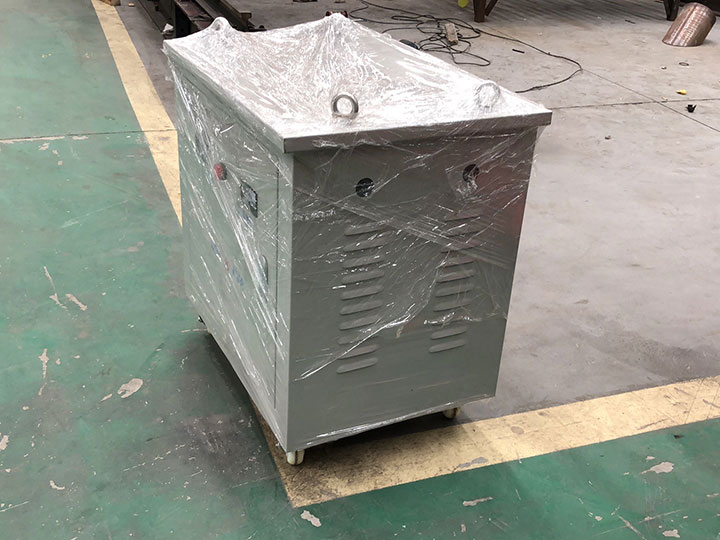 5. Tool box with necessary nozzles and electrodes.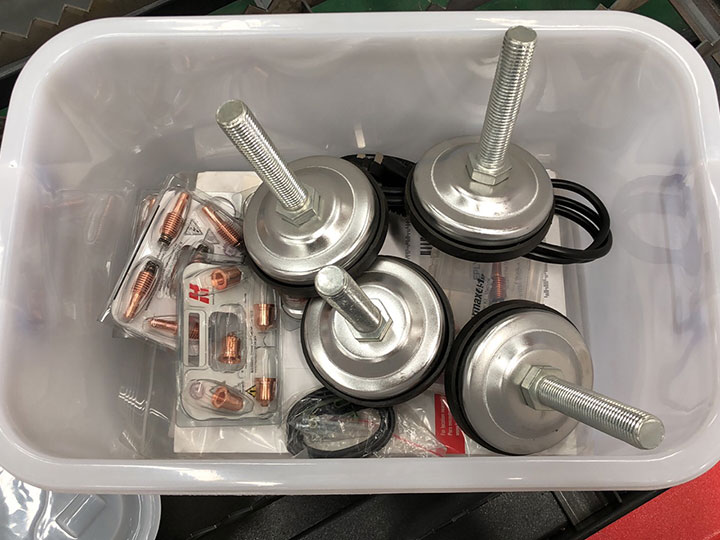 6. Water tank can replace from the exhaust fan for smoke blowing.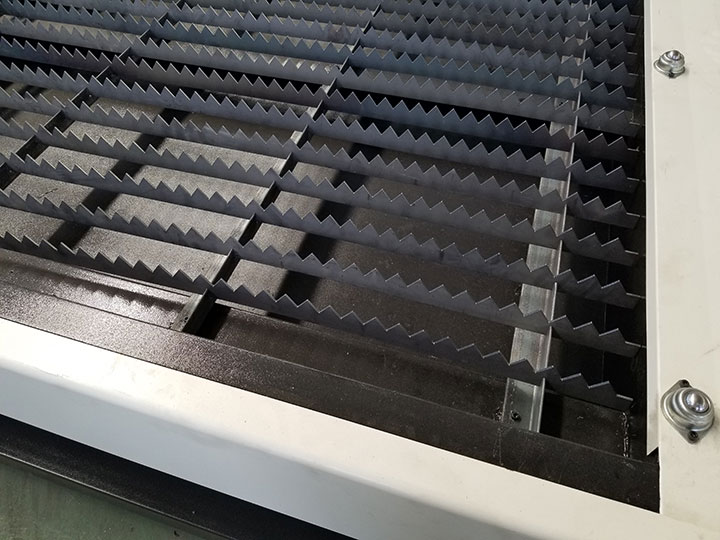 4x4 CNC Plasma Table Technical Parameters
Model

STP1212

Table Size

4x4

Working Area

1250*1250mm

Cutting Methods

Plasma cutting with automatic arc striking

Control System

Starfire controlller

Driving System

Stepper driver & Stepper motor

Guide Rail

Hiwin square rail

Plasma Power Supply

China Huayuan power supply 63A/100A/120A/160A/200A

US Hypertherm power supply 45A/65A/85A/105A/125A/200A

Optional Parts

Rotary for cutting metal pipe added on table side

Flame cutting head

Drill head

Marking head

Servo motor

Dust prevented cover

Water table

Others
4x4 Hobby CNC Plasma Table Kit Advantages
1. Simple structure, easy installation and maintation.
2. Adopting advanced world famous brand components in pneumatic parts, electric parts and operation parts.
3. Compact design, it can cut by complex 2D shapes and supports oxy-fuel and plasma cutting. Is an ideal equipment for the small and medium-scale enterprises and applies to cut the industrial metallic and nonferrous metal materials both indoors and outdoors.
4. The hobby CNC plasma cutting machine is equiped with FastCAM or StarCAM or other CNC programming software, which based on AutoCAD drawing. The software is easy to learn and can automatically convert the AutoCAD drawings into G-code file, and then transfer G-gode file into the small CNC plasma cutting system by USB.
4x4 Entry Level CNC Plasma Table Applications
Ship Building, Construction Equipment, Transport Equipment, Aerospace Industry, Bridge Building, Military Industrial, Wind Power, Structural Steel, Boiler Containers, Agriculture Machinery, Chassis Electrical Cabinets, Elevator Manufacturers, Textile Machinery, Environmental Protection Equipment, etc.
Small 4x4 CNC Plasma Cutting Table Projects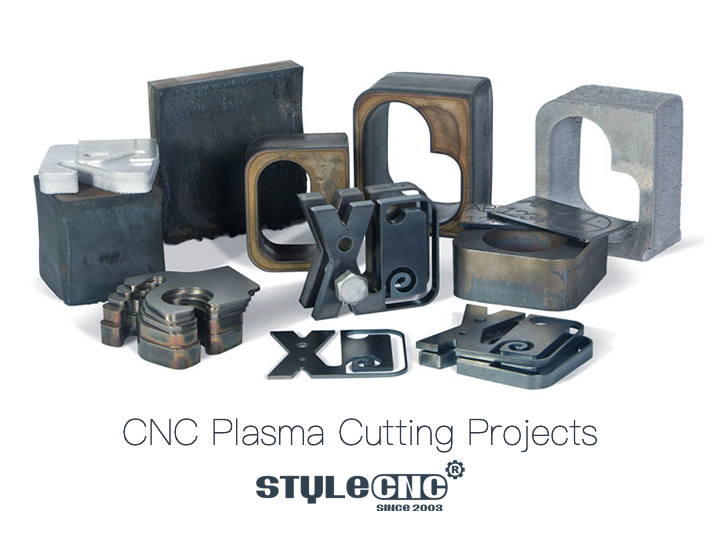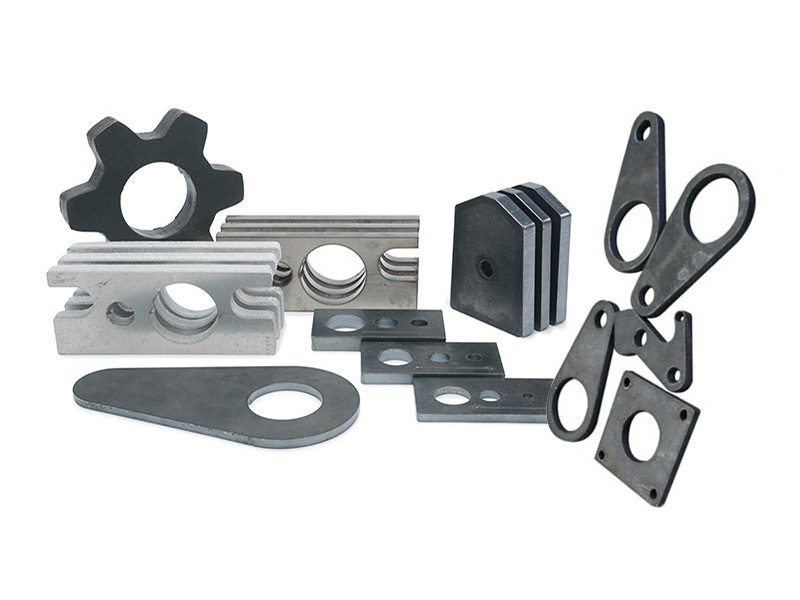 Entry Level 4x4 Hobby CNC Plasma Table Package
Each plasma cutting machine is arranged with precise assembly steps without any delay:
1. Whole film packaging machine.
2. Anti-collision package edge.
3. Fumigation-free plywood wooden box and pallets with iron binding belt.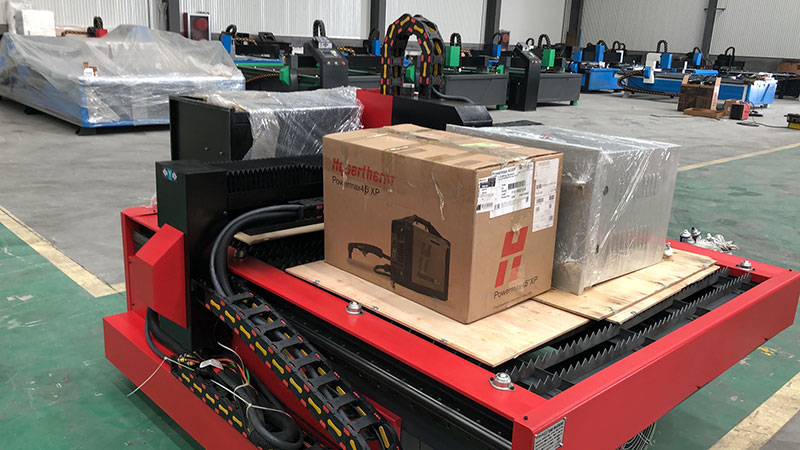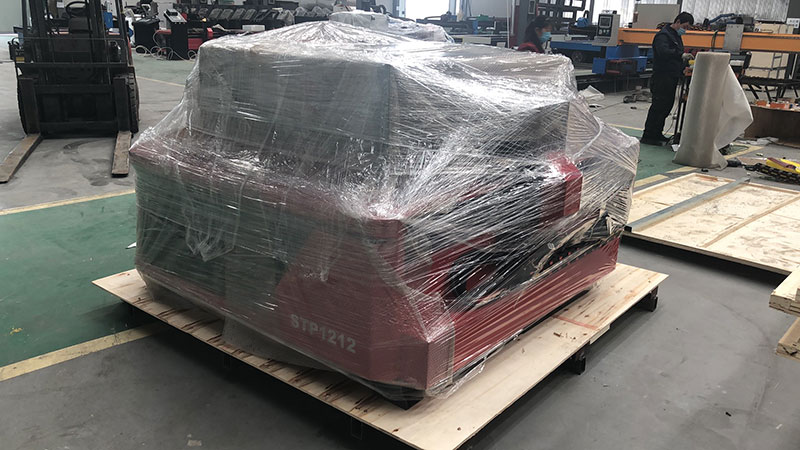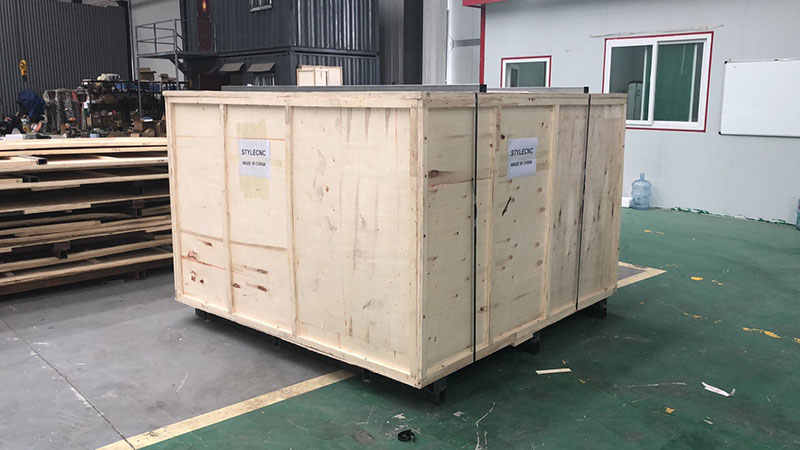 FAQs
Q: Are you a trading company or manufacturer?
A: We are manufacturer of CNC plasma cutting machines.
Q: How long is your delivery time?
A: The standard type is 10-15 days.
Q: How to choose the model of CNC plasma cutters?
A: According to the max thickness, width, length of your workpiece and materials.
Q: What is your payment terms?
A: 30% T/T in advance, the balance pay before shipment.
Q: How does your factory do regarding quality control?
A: We always attach great importance to quality controlling from the beginning to the end. Our factory has gained SGS, CE certificate.
Q: How is the training and after sales service?
A: Training: The CNC plasma cutting machine should be placed in position and main power connected prior to setup and training at customer site. Customer should pay for travel plus related expenses. (may include hotel, airfare, and rental car etc.) We also welcome customer dispatch technician here for training on how to operate machines. Training CD or Manuals are available. After sale service: This shall be done by STYLECNC. STYLECNC will provide all kinds of technical support to the buyer by calling, whatsapp or email with free of charge. After one-year guarantee period, we assure you life-long maintenance.
International Shipping Around the World
All the CNC machines can be shipped worldwide by sea, by air or by international express logistics via DHL, FEDEX, UPS. You are welcome to get a free quotation by filling up the form with name, email, detailed address, product and requirements, we will shortly contact you with the full information including the most suitable delivery method (fast, secure, discreet) and freight.
Post A Review
Customer Reviews and Testimonials
Darcy McEvilly

from AustraliaPosted on

Nov 05, 2022

I purchased this plasma cutter after watching a YouTube video review. Packaged very neatly and everything arrived intact. I have used it to cut 1/4 flat bar with it, worked well and performed as advertised. Everything is automatic with CNC controller, which cut right through like butter with high speed. This unit would be a great machine for a professional or a good cutting tool for the occasional user or home hobbyist.

Austin Felix

from United StatesPosted on

Aug 10, 2021

This item was packaged well, and upon inspection, there was no external visible damage from shipping or otherwise rough handling. Quality Control does need to be seriously looked at by the manufacturer. I have not used this extensively. But I was able to set it up quickly. Everything worked as expected. Great value for the money. I cut 3/16 steel for about 5 to 6 hours a day. Does everything I need in a CNC plasma cutter.

Cary J Shelby

from CanadaPosted on

Mar 02, 2021

I really read a lot of reviews about CNC plasma table. I was skeptical because I'm usually someone to buy high end tools because I like to only buy a tool once. However due to the numerous five star reviews, I gave it a try. It arrived in 15 days which was half the time quoted. It's easy to setup.

Cuts 1/4 plate effortlessly. Easy to learn to use. Nothing fancy and have no issues. Highly recommend for the home hobbyists. Cuts are accurate and clean enough to cut with little preparation. Very good machine and excellent customer service.

If you are wavering on this purchase like I did. Buy it.

Christopher L Eby

from United StatesPosted on

Mar 09, 2020

I bought this unit for use in the shop I am at, I am an automotive technician and this just makes life easier. I use it in place of traditional oxy/acetylene torches. The 4x4 plasma table cuts way faster, uses way less consumables. Works great for my purposes. This 4x4 plasma cutter also makes very nice cuts in thick steel. I have used it to cut 3/16th plate steel and its like a knife through butter, easy to use and decent build quality for the price.