2022 Top Rated 3D Laser Marking Machine for Surface Texturing
Type: Fiber Laser Marking Machine
Sale Price: $14500.00 / Set
Price Range: $14500.00 to $18600.00 / Set Based On The Features
Supply Ability: 600 Sets / Month Waiting for Your Order in Stock
Global Shipping: Available to Your Location in
Payment Terms: T/T, Credit Cards, e-Checking, Alibaba Trade Assurance
2022 top rated 3D laser marking machine for surface texturing is a type of 5 axis laser texturing system used for etching on various 3D curved surface, and mold textures deep engraving. Now the 3D fiber laser marking machine for sale at cost price.
Demonstration Video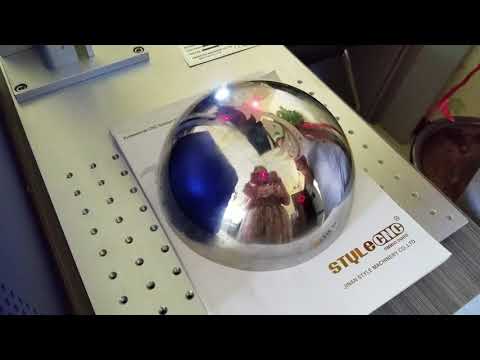 Product Details
What Is 3D Laser Marking Machine?
3D laser marking machine is a type of 5 axis laser engraving system that uses an advanced front focusing method to control and move the dynamic focus lens with 3D marking software, and perform variable beam expansion before the laser is focused, thereby changing the focal length of the laser beam. Realize precise engraving of text, symbols and patterns on the 3D surface. It is also known as 3D laser engraving machine, 3D laser texturing machine, 5 axis laser engraving machine, 5 axis laser marking machine.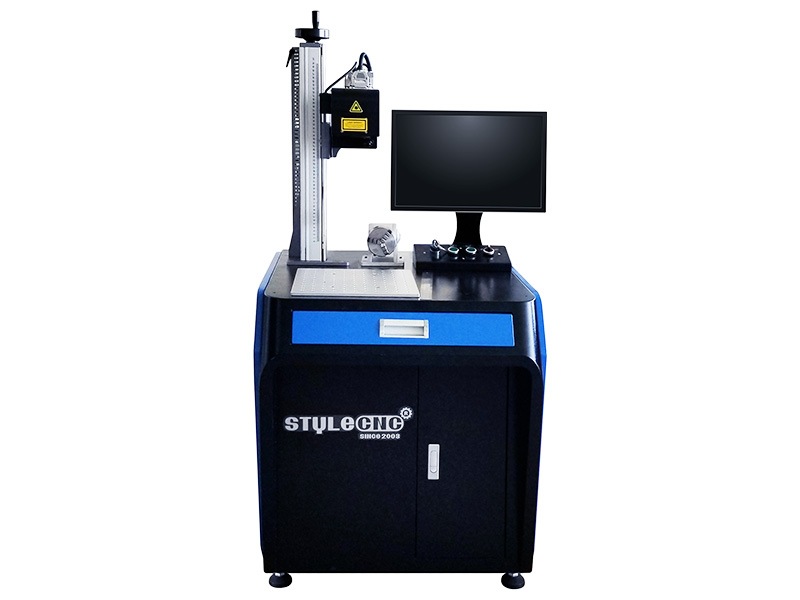 3D laser marking system can etch various 3D marking modes such as inclined surface, step difference, cylinder, cone, spherical surface, and curved surface that cannot be realized by ordinary marking machines in the past. The 3D laser texturing machine has a long service life, easy maintenance, and fast marking speed, which is greatly improved working efficiency.
Features of 3D Fiber Laser Marking Machine for Surface Texturing
1. High precision of 3D positioning technology, high speed dynamic focusing and scanning system, short pulse, high-peak power and HPRF (High Pulse Repetition Frequency).
2. User-friendly operating interface is suitable for many file formats, such as dxf, plt, cnc, step, iges, and more.
3. High strength cast machine structure make the 3D fiber laser marking machine more stable.
4. IPG, Raycus, and JPT fiber laser generator for optional, the lifetime can reach 100,000 hours, 8-10 years without any consumables and maintenance. We have 2 years of warranty for the laser source, the diode coupling with fiber to process pump, the pump light will course the particles reverse which can emit high quality laser beam. This is the best choice for customers who have special requirements to the finest laser beam and features.
5. The high-tech product is combined of laser device, computer, auto controller and precision machinery.
6. Top brand scanning system makes the scanning speed is up to 8000mm/s.
7. Afford the specific marking software based on Windows, which is real-time adjust the laser power and pulse frequency. You can input and output by computer according to edit in the both of the specific marking software and the graphic software such as AutoCAD, CorelDRAW, or Photoshop.
8. Using laser software to control optical expanded beam lens in the optical axis with direction high speed reciprocating motion, dynamic adjustment of the focal length of the laser beam, making focal spot in different locations to realize the 3D engraving.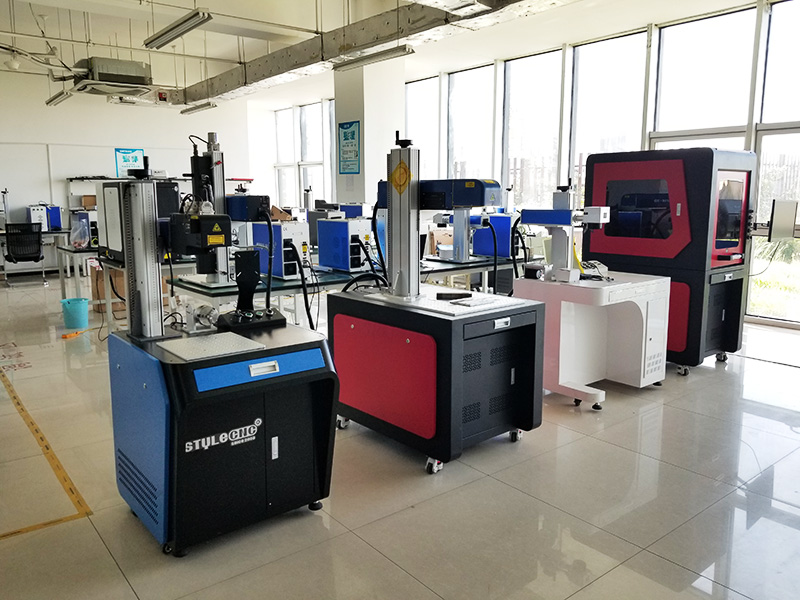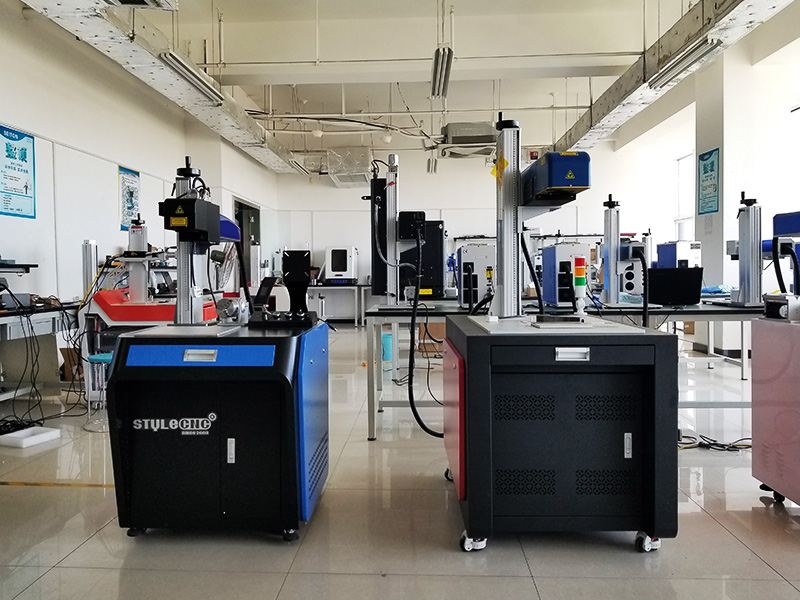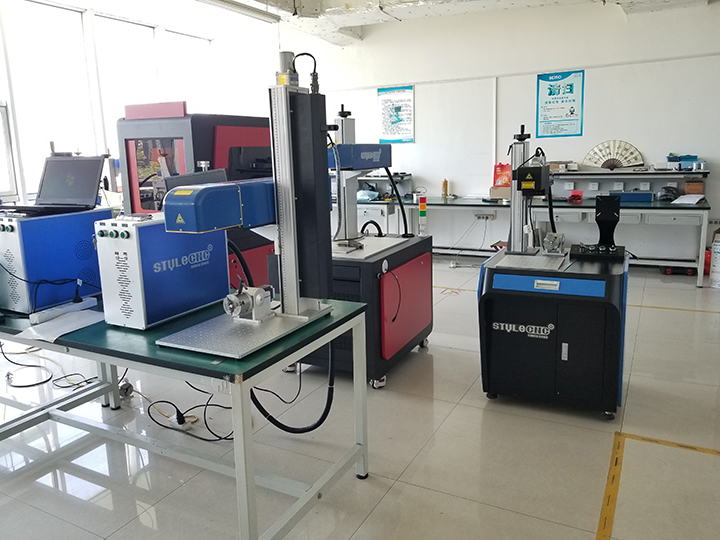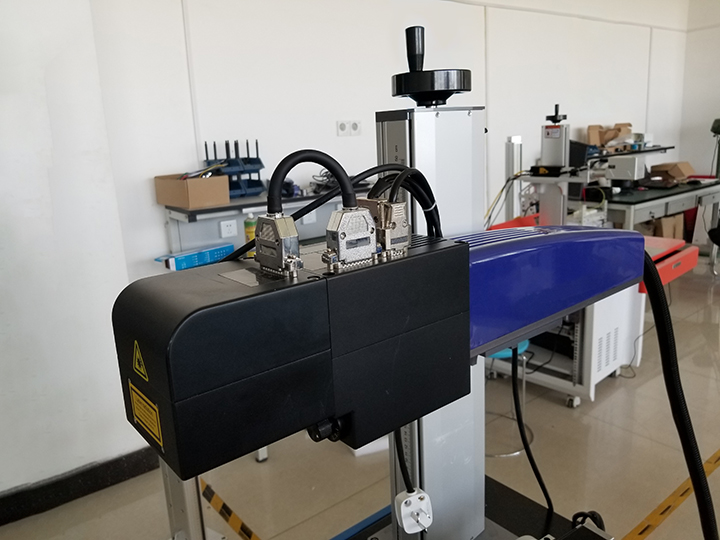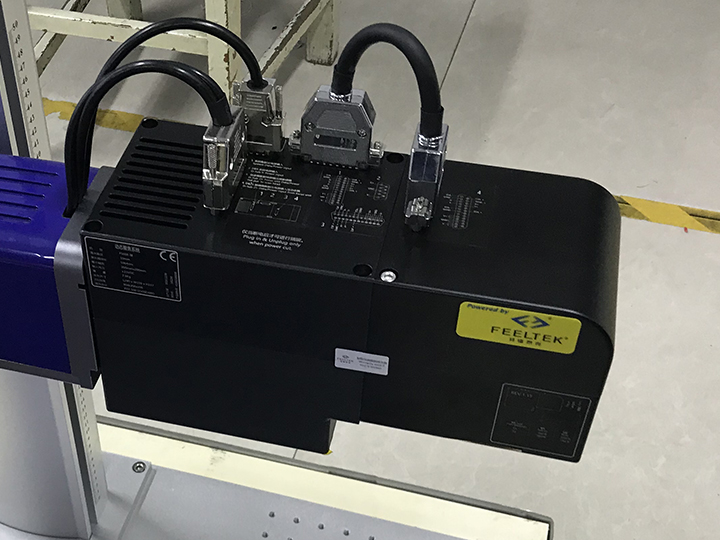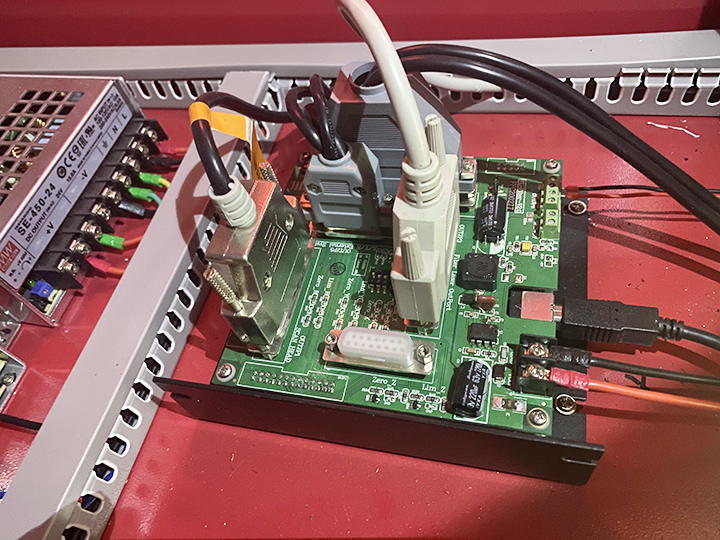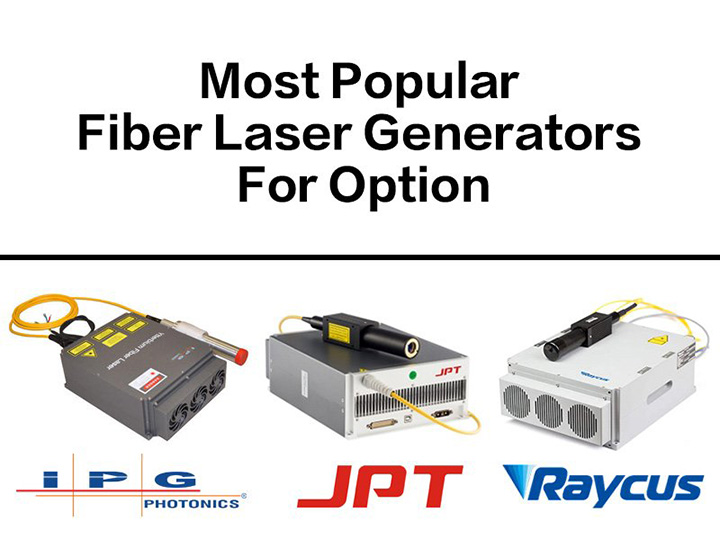 Technical Parameters of 3D Laser Marking Machine for Surface Texturing
| | |
| --- | --- |
| Model | STJ-100F-3D |
| Laser Source | Fiber Laser Generator |
| Laser Wavelength | 1064nm |
| Laser Power | 100W |
| Laser Beam Quality M2 | <1.8 |
| Pulse Repeatable Frequency | 1kHz~4000kHz |
| Cooling Method | Air Cooling |
| Marking Area | 100mm×100mm×30mm, 200mm×200mm×80mm |
| Max Speed in X-Y Axis | 600@100×100 Charaters/s |
| Focal Length | 114mm |
| Scan Angle | 11 |
| Repeatablity | 8urad |
| Operating Ambient Temperature | 18~28℃ |
| Power Demand | 220V/50HZ, 110V/60HZ |
| Overall Power Consumption | 0.8KW |
Applications of 3D Fiber Laser Marking Machine
3D fiber laser marking system is suitable for marking on 3D curved surface of various metal and nonmetal materials. It's widely used in mobile manufacture, cubic circuits, medical equipments, moulds, 3C electronics, auto parts, and electronic communication.
Applicable Industries:
Mobile phone keypad, plastic translucent keys, electronics components, integrated circuits (IC), electrical appliances, communications products, sanitary ware, tools, accessories, guns, firearms, credit cards, knives, eyeglasses and clocks, jewelry, auto parts, luggage buckle, cooking itensiles, stainless steel products and other industries.
Electronic Components: Resistance, capacitance, chips, printed circuit boards, computer keyboard.
Apparatus & Meter: Panel signs, precision equipment.
Instrument: Panel signs nameplates, fine marking.
Hardware Tools: Knives, tools, measuring tool, cutting tool.
Automobile Parts: Pistons, piston rings, gears, shafts, bearings, clutch, lights.
Mechanical Parts: Bearings, gears, standard parts, motors.
Daily Necessities: Handicrafts, zipper, key holder, sanitary ware.
Jewelry: Rings jewelry, gold, silver.
Food & Drinking Packing: Plastic packings, metal packings.
Applicable Materials:
Metals (including rare metals), engineering plastics, electroplating materials, coating material, plastic, rubber, epoxy resin, ceramic, plastic, ABS, PVC, PES, stainless steel, copper, aluminum, gold, silver, and other materials.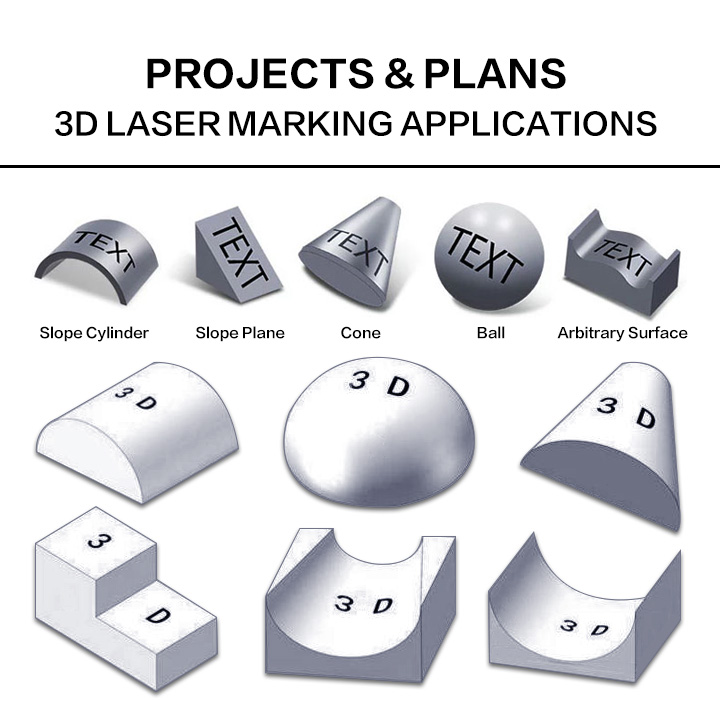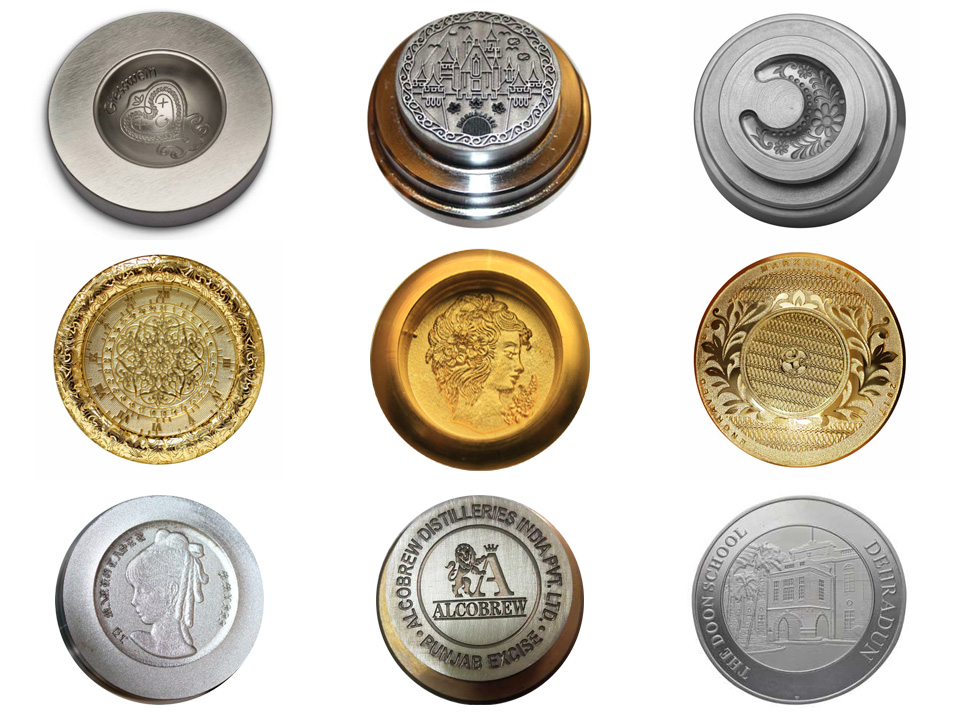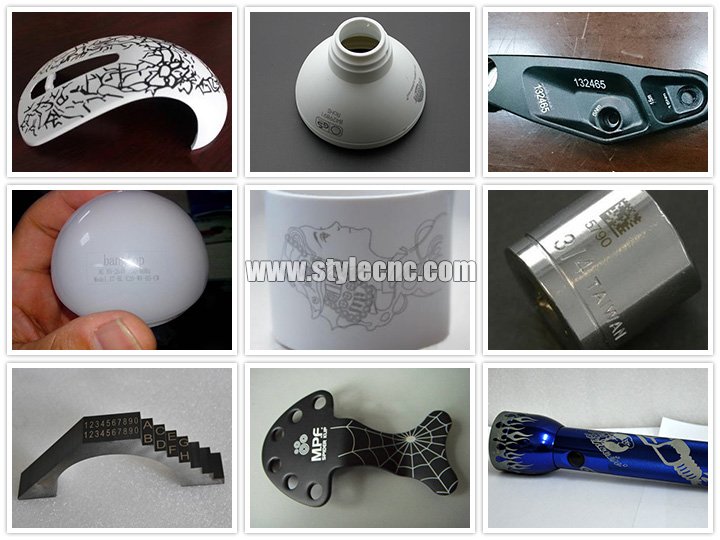 3D Laser Marking Machine for Surface Texturing Projects
3D Laser Texturing Projects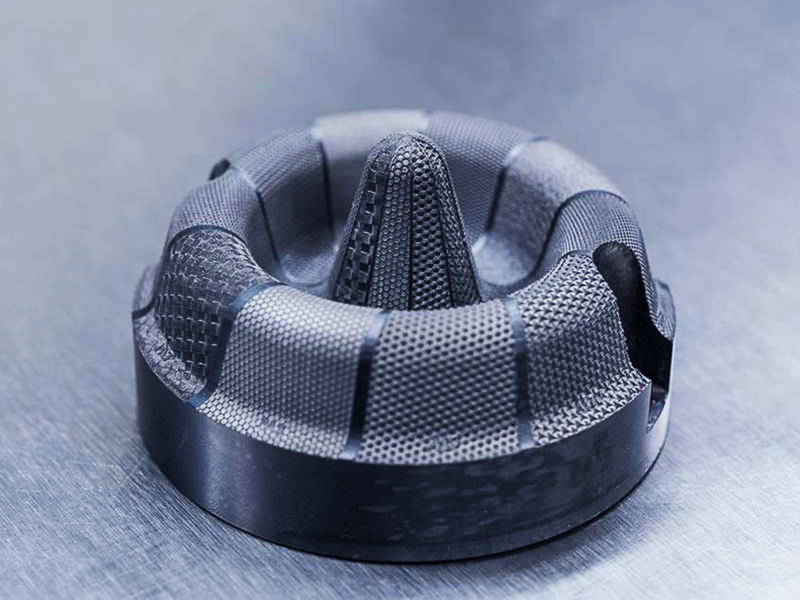 3D Laser Engraved Metal Projects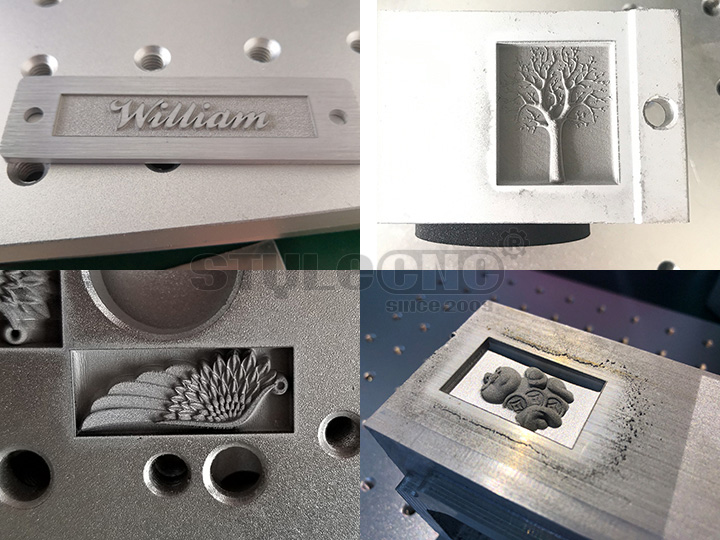 3D Laser Engraved Cookware Projects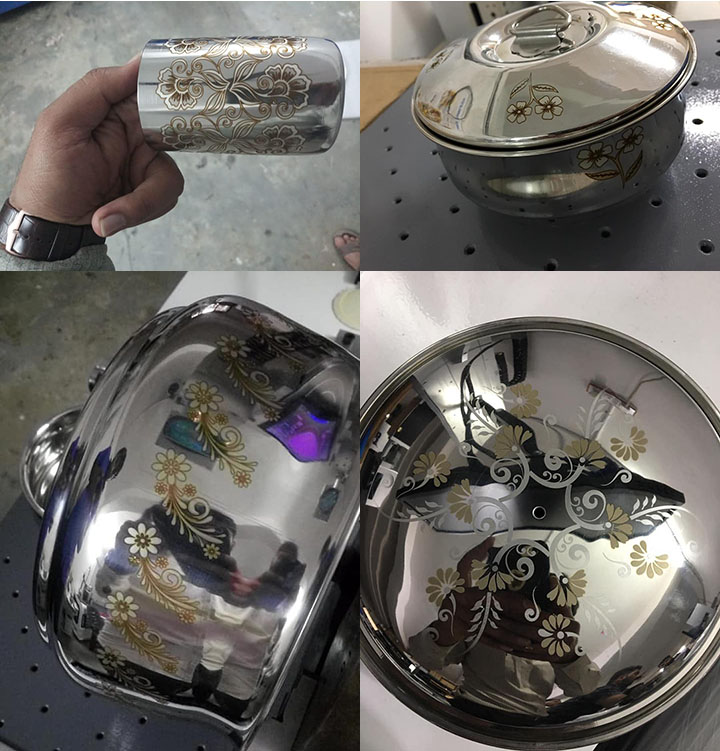 Fiber Laser Engraved 3D Surface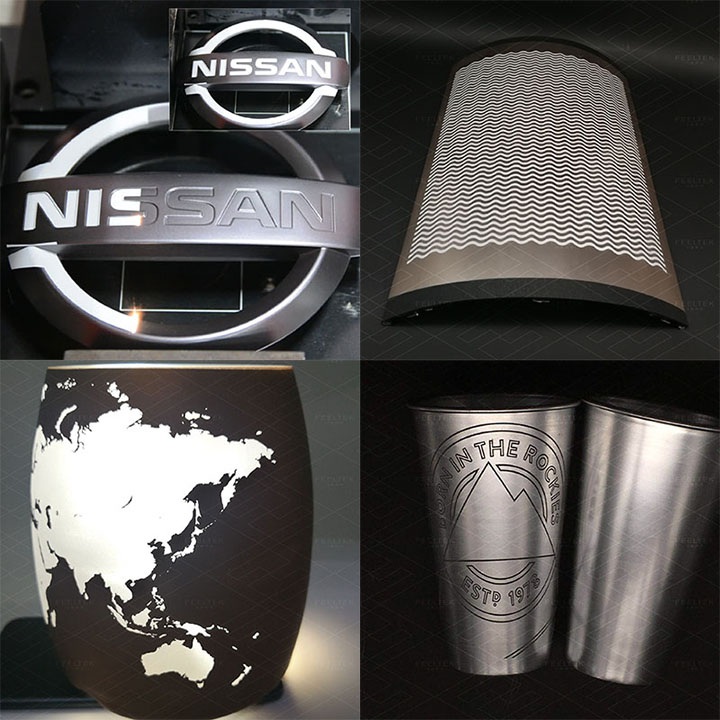 Fiber Laser Engraved 3D Projects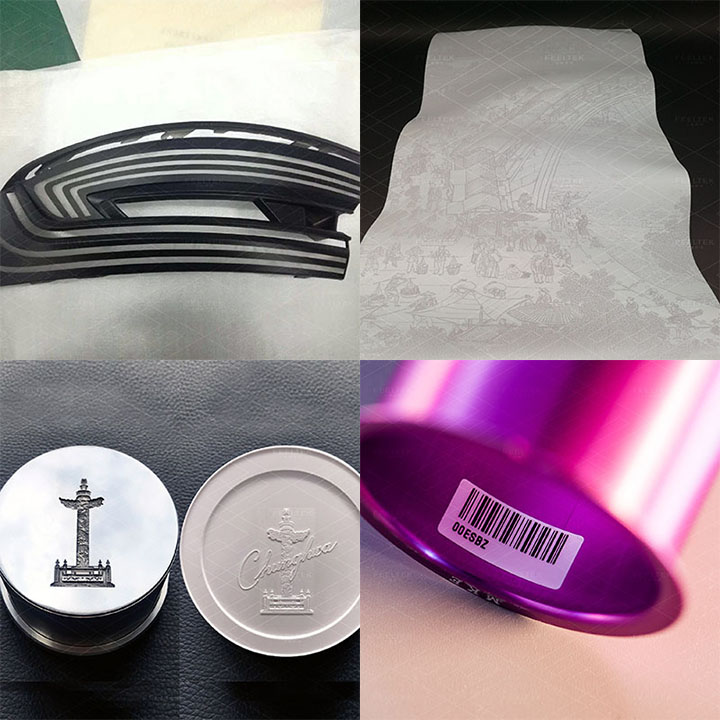 3D Relief Engraving Metal Projects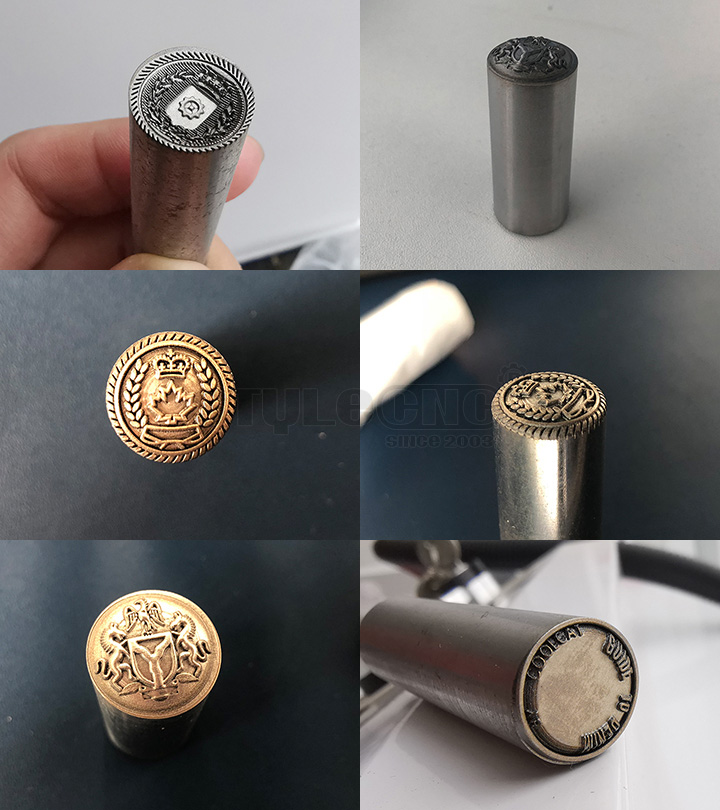 3D Laser Deep Engraving & Cutting Projects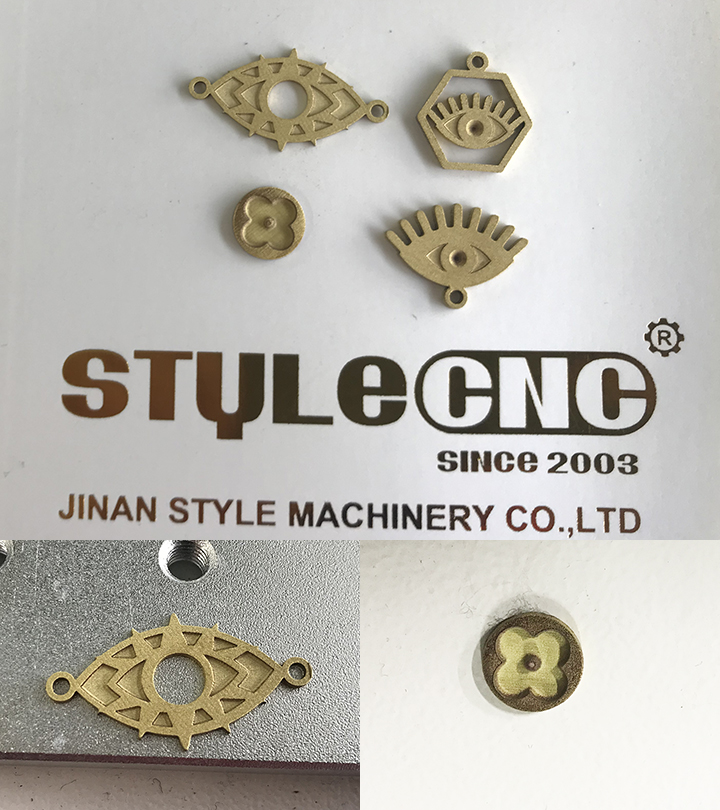 FAQs for 3D Laser Engraving Machine
What's the package of the 3D laser engraving machine?
We have 3 layers package. For the outside, we adopt wood craft case. In the middle, the machine is covered by foam, to protect the machine from shaking. For the inside layer, the machine is covered by thickening plastic bag for waterproof.
Will the package damaged during transportation?
Our package is considerate all the damage factors and make it to be safe, and our shipping agent have full experienced in safe tranportation. We have exported to 180 countries worldwide. So please don't worry, you will receive the parcel in good condition.
How to install and run the 3D laser etching machine?
Our technician have installed the machine before shipping. For some small parts installation, we will send detail training video, user's manual along with the machine. 95% customers can learn by themselves.
How can I do if the 3D laser texturing machine goes wrong?
If confronted with such problems, please contact us ASAP and do not try fix the laser marking machine by yourself or someone else. We will response within 24 hours as quick as we can to solve it for you.
Service for Top Rated 3D Fiber Laser Marking System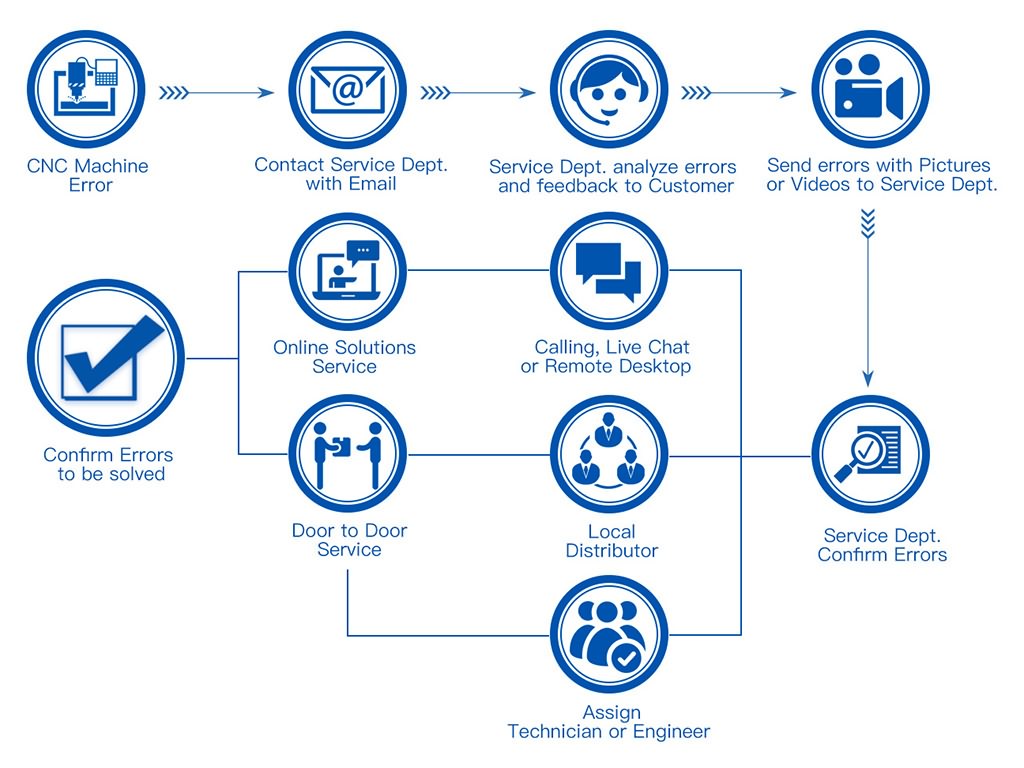 International Shipping Around the World
All the CNC laser machines can be shipped worldwide by sea, by air or by international express logistics via DHL, FEDEX, UPS. You are welcome to get a free quotation by filling up the form with name, email, detailed address, product and requirements, we will shortly contact you with the full information including the most suitable delivery method (fast, secure, discreet) and freight.
Post A Review
Customer Reviews and Testimonials
David Connerley

from United StatesPosted on

Nov 06, 2020

The 3d laser marking machine I purchased was nicely packaged. I am very satisfied with the quality of the machine. If I have any problems I will contact the seller and inform them about it and I am very sure they will provide me with all the support. This is one of the best buying experience I ever had. Many Thanks to the seller for their customer care and support. I definitely will come back to this company for more buying. I highly recommend STYLECNC.

Kurt Birdsong

from United StatesPosted on

May 12, 2019

I engraved a little deeper than I anticipated. The 3d laser marking machine is a good choice for making medals.

Laurence Hamilton

from United KingdomPosted on

Mar 08, 2019

The 3d laser machine arrived in around 12 days to the UK. The service is perfect, I have no need to ask for more. Very happy. Thank you

Madhu Herath

from United StatesPosted on

Apr 22, 2018

The best 3d laser marking machine supplier to work with, High-quality F-theta lens much better than the lens I bought from other company! Thank you!