What You Should Know Before Buying an affordable laser cutting machine?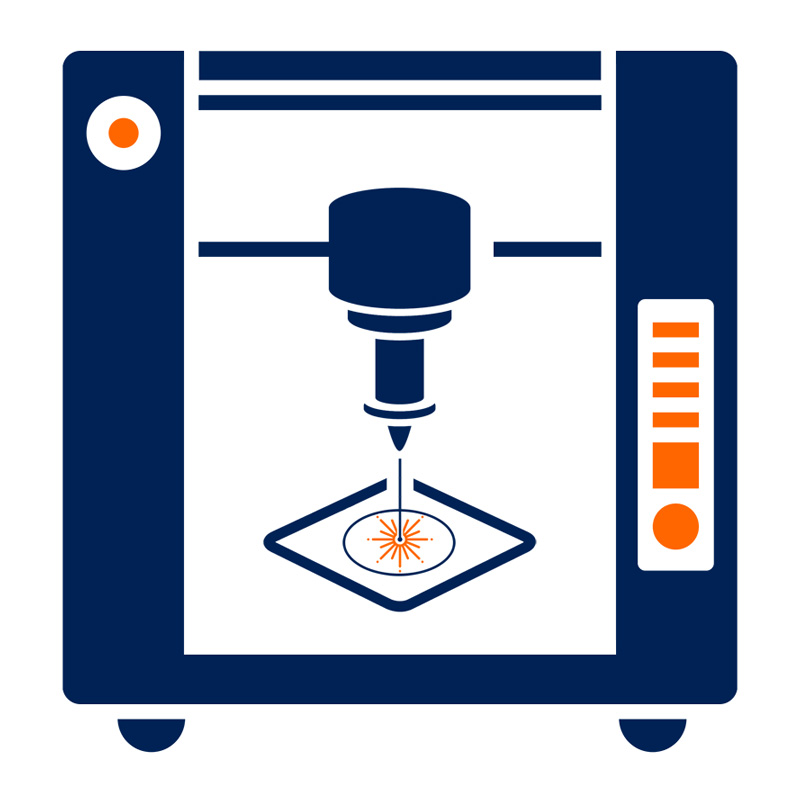 A Laser cutting machine is a CNC laser equipment that adopts CO2/Fiber laser source to cut metal/non-metal materials. Laser cutting machines are applied in industrial manufacturing applications, school education, small businesses, and hobbyists. Laser cutting machines are used for cutting metal materials(carbon steel, stainless steel, aluminum, copper, gold, alloy, etc.) and non-metal materials(wood, acrylic, leather, fabric, paper, foam, glass, etc.) into different shapes. Laser cutting machine is also called laser cutter, laser cutter machine, laser cut machine.

The benefits of laser cutting:
1. Laser cutting speed is fast, laser cutting incision is smooth, and no subsequent processing is needed.
2. Laser cutting has small influence on the area, small plate deformation and narrow slit (0.1mm~0.3mm).
3. Laser cutting incision has no mechanical stress and no shear burr.
4. Laser cutting has high precision, good repeatability and no damage to the surface of the material.
5. Laser cutting machine adopts numerical control programming, it can process any plane diagram, and it can cut the large whole plate, without the need to be molded.
Laser Cutting Machine Parameters
| | |
| --- | --- |
| Model | 6090, 1390, 1490, 1325, 1610, 1626, 3015, 2513 |
| Laser Types | Fiber laser series, CO2 laser series, YAG laser series. |
| Software | CorelDraw, SolidWorks, Adobe Illustrator, AutoCAD, TAJIMA, etc. |
| Cutting Materials | Metal, Acrylic, Delrin, Films & Foils, Glass, Rubber, Wood, Plastics, Laminates, Leather, Paper, Foam & Filters, Textiles. |
| Applications | Architectural Models, Fablabs & Education, Medical Technology, Smartphones and Laptops, Rubber Stamps Industry, Awards & Trophies, Packaging Design, Giveaways, Sign & Displays Industry, Automotive Industry, Electronics Industry, Signage, Ball bearing, Mechanical engineering, Jewelry Industry, Watches, Barcodes serial numbers, Dataplates Industry, Machining Industry. |
| Price Range | $2,500.00-$300,000.00 |
Why choose STYLECNC to buy laser cutting machines?
As a guaranteed laser cutting machine supplier and manufacturer, STYLECNC provides all kinds of best laser cutting machine for sale to suit your needs, such as laser cutting machine for wood, laser cutting machine for metal, laser cutting machine for fabric, laser cutting machine for acrylic, etc.
STYLECNC's laser cutting machines adopt genuine laser cutting machine software and laser cutting system, high quality original laser cutting machine kits, laser cutting machine bits, laser cutting machine parts and laser cutting machine tools.
STYLECNC offers affordable laser cutting machine price list for your laser cutting machine plans without any intermediate, you will buy the best laser cutting machines at the lowest laser cutting machine price from us.
STYLECNC also offers a comprehensive array of laser cutting solutions, 24/7 one-to-one laser cutting service and support, which is available free.
How to buy a laser cutting machine from STYLECNC?
1. Consult:
We will recommend the most suitable laser cutter machine to you after being informed by your requirements, such as the material you want to cut, the max size of the material( Length x Width x Thickness).
2. Quotation:
We will offer you with our detail quotation according to the consulted laser cutter machine, with the the most suitable laser cutting machine specifications, the best laser cutting machine accessories and the most competitive laser cutting machine price.
3. Process Evaluation:
Both sides carefully evaluate and discuss all the details(including technical parameters, specifications and business terms) of the order to exclude any misunderstanding.
4. Placing Order:
If you have no doubt, we will send you the PI( Proforma Invoice), and then we will sign a contract with you.
5. Production:
We will arrange the laser cutting machine production as soon as receiving your signed sales contract and deposit . The latest news about production will be updated and informed to the laser cutting machine buyer during the production.
6. Quality Control:
The whole production procedure will be under regular inspection and strict quality control. The complete laser cutting machine will be tested to make sure they can work very well before being out of factory.
7. Delivery:
We will arrange the delivery as the terms we both agreed with and after the confirmation by the laser cutting machine buyer.
8. Custom Clearance:
We will supply and deliver all the necessary shipping documents to the laser cutting machine buyer and ensure a smooth customs clearance.
9. Support and Service:
We will offer professional technical support and intime laser cutting service by Phone, Email, Skype, WhatsApp, Online Live Chat, Remote Service around the clock. We also have door-to-door service in some areas.
Rating for Laser Cutting Machine Service
Most Helpful Laser Cutting Machine Reviews