2020 Buyer's Guide to Laser Cutting Machine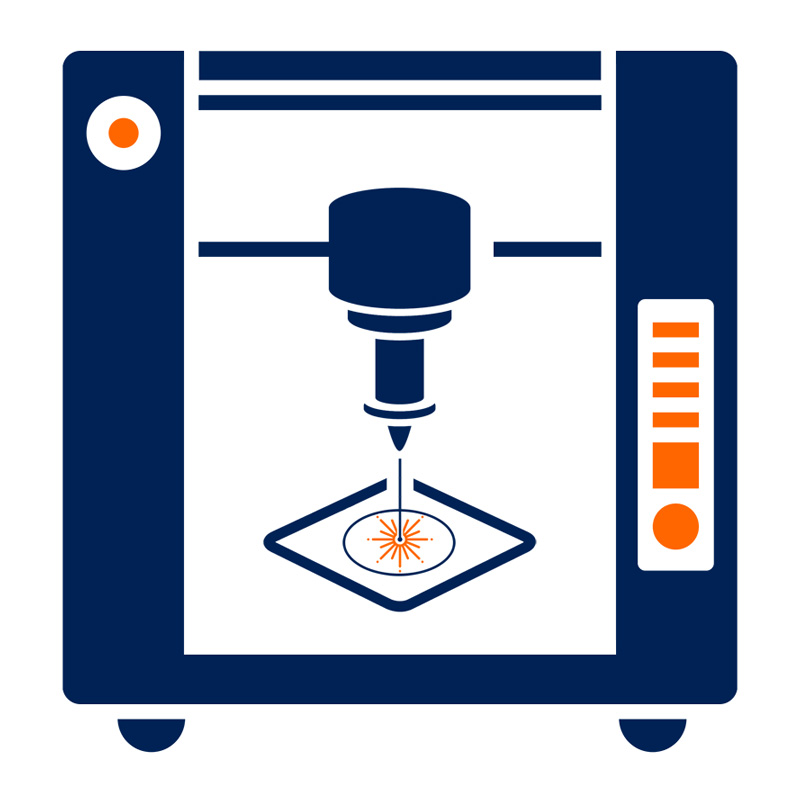 Do you have an idea to DIY or buy an affordable laser cutting machine? Check out the 2020 new laser cutter buyer's guide as follows, we'll offer you the best laser cutting machines of 2020 with expert customer service to fit your requirements.
What is A Laser Cutting Machine?
Laser cutting machine is a laser equipment with CNC (Computer Numerical Control) system, which adopts CO2 laser or FIBER laser beam to cut metals (steel, copper, brass, aluminum, gold, silver, alloy, iron), acrylic, rubber, wood, plastic, leather, paper, foam, textile, fabric into 2D/3D shapes. Laser cutting machines are wide used in industrial manufacturing, school education, small business, home business, small shop, home shop, hobbyist, craftsman.
Laser cutting machine is equipped with machine frame, laser generator, laser power supply, reflector path, laser cutting head, control panel, water chiller and CNC (Computer Numerical Control) system.
Laser cutting machine is also called as laser cutter, laser cutter machine, laser cutting system, laser cutting equipment, laser cutting table, laser cut machine, laser cutting tool.
Working Principle
The laser emitted by the laser generator is focused by the optical path system into a laser beam of high power density. The laser beam is irradiated onto the surface of the workpiece to bring the workpiece to a melting point or boiling point, while the high-pressure gas coaxial with the beam blows away the molten or vaporized material. As the laser beam moves relative to the workpiece, the material is slit finally, thereby achieving the purpose of cutting. Different laser powers can different workpieces with different thickness. Generally speaking, higher laser power for thicker workpiece. You should make the appropriate choice according to your requirements.
Laser Cutter Types
1. Laser cutting machines are divided into laser metal cutting machines (metal laser cutters), laser wood cutting machines (wood laser cutters), laser fabric cutting machines (fabric laser cutters), laser leather cutting machines (leather laser cutters), laser paper cutting machines (paper laser cutters), laser acrylic cutting machines (acrylic laser cutters), laser plastic cutting machines (plastic laser cutters), laser foam cutting machines (foam laser cutters) according to laser cutting materials.
2. Laser cutting equipments are divided into fiber laser cutting machines (fiber laser cutters), CO2 laser cutting machines (CO2 laser cutters) according to laser source.
3. Laser cutting systems are divided into handheld laser cutting system, mini/small laser cutting system, portable laser cutting system, tabletop/desktop laser cutting system, large format laser cutting equipment, 2x3 laser cutting table, 2x4 laser cutting table, 4x4 laser cutting table, 4x8 laser cutting table, 5x10 laser cutting table according to table sizes.
4. Laser cutter machines are divided into home laser cutters, hobby laser cutters, industrial laser cutting machines according to laser cutting applications.
Technical Parameters
| | |
| --- | --- |
| Brand | STYLECNC |
| Laser Types | Fiber Laser, CO2 Laser |
| Laser Powers | 80W, 100W, 130W, 150W, 180W, 300W, 500W, 750W, 1000W, 1500W, 2000W, 3000W, 4000W, 6000W, 8000W, 10000W, 12000W |
| Table Sizes | 2' x 3', 2' x 4', 4' x 4', 4' x 8', 5' x 10' |
| Cutting Materials | Metals (Steel, Copper, Aluminum, Gold, Silver, Alloy, Iron, Brass), Wood, MDF, Plywood, Acrylic, Rubber, Plastic, Leather, Paper, Foam, Fabric, Textile. |
| Applications | Industrial Manufacturing, School Education, Small Businesses, Home Business, Small Shop, Home Shop, Hobbyists. |
| Price Range | $2,500.00 - $300,000.00 |
Laser Cutting Applications
Laser cutting system is widely used in Medical Technology, Fablabs/Education, Architectural Models, Smartphones and Laptops, Awards/Trophies, Rubber Stamps Industry, Packaging Design, Signs/Displays Industry, Giveaways, Electronics Industry, Automotive Industry, Signage, Mechanical engineering, Ball bearing, Jewelry Industry, Barcodes serial numbers, Watches, Machining Industry, Dataplates Industry.
Fiber laser cutting systems are mainly used for cutting metal materials (sheet metals, metal tube, 3D curved metals and irregular metals) of carbon steel, stainless steel, aluminum, copper, gold, silver, alloy, iron, brass, etc.
CO2 laser cutting systems are mainly used for cutting thin metal and non-metal materials of wood, acrylic, plastic, leather, fabric, paper, rubber, foam, textile, etc.
Laser Cutting Benefits
Laser cutting replaces traditional mechanical knives with invisible laser beams. Laser cutting has high precision, high speed, high quality, it is not limited to cutting pattern restrictions, saves materials by automatic typesetting, smooth cuts, and low processing cost. It will gradually improve or replace traditional cutting process equipment. The mechanical part of the laser cutter head has no contact with the workpiece, and it will not scratch the surface of the workpiece during operation. The laser cutting speed is fast, the slit is smooth and flat, generally no subsequent processing is required. Laser cutting heat affected zone is small, the sheet deformation is small. The slit has no mechanical stress, no shear burr. Laser cutting has high processing precision, good repeatability, does not damage the surface of the material. Laser cutting adopts CNC programming, which can process any plan, and cut the whole workpiece with a large format, no need to open the mold, economic and time-saving.
Pricing Guide
The laser cutter cost is composed of the following items:
1. Laser machine parts.
2. Laser cutting software.
3. Shipping costs.
4. Tax rates.
5. Customs clearance.
6. Service and technical support.
A fiber laser cutting machine cost is from $8,800.00 to 260,000.00.
A CO2 laser cutting machine cost is from $2,600.00 to 68,800.00.
Manufacturer Guide
As a guaranteed laser cutting system manufacturer and supplier, STYLECNC provides all kinds of best laser cutters for sale to fit your business.
Laser cutting machines from STYLECNC are equipped with genuine laser cutting software, laser cutting system and the best laser machine parts.
STYLECNC offers cost price for your laser cutting plans without any intermediate. You will get the best laser machine at an affordable price from us.
STYLECNC also offers smart 2D/3D laser cutting solutions, 24/7 one-to-one free laser cutting service and support, which is available free.
Demonstration
Nonmetal Laser Cutting Machines
Metal Laser Cutting Machines
Mixed Laser Cutting Machines
Laser Cutting Stories
Jun 21, 2019

When you want to buy an affordable laser engraver/laser cutter, you should know what is a laser engraver/laser cutter? what is a laser engraver/laser cutter used for? how does a laser engraver/laser cutter work? how much does a laser engraver/laser cutter cost? how to buy an affordable laser engraver/laser cutter within your budget?
Buyer's Reviews
Maximilian

from AustraliaPosted on

Dec 25, 2019

I got this for a Xmas gift. I finally got to sit down and mess with it and did practice initials I'm so excited to see what all this can do! I'm going to have to play with it to figure out the power it has but excited to learn. I was working on a test piece in less than a half hour. I added a picture of my first project that I had completed only having the laser cutter for a day. Easy instructions and everything want smooth.

Kamogelo

from South AfricaPosted on

Dec 17, 2019

We've been using it for about 2 months for metal jewelry. With it's built-in software, safety features, and great support service, it's truly the best metal laser cutter for the crafter or small business. The unit was shipped very promptly and was well packaged.

Teague

from United KingdomPosted on

Nov 17, 2019

The portable laser cutter works great. I use it to make jewelry and cut sheet metals. Can get very detailed as long as you make sure the laser cut file is right.

Harry

from CanadaPosted on

Oct 27, 2019

The fiber laser machine has performed better than expected. I have been cutting metal tags and signs, and it has done a very good job. The software is adequate but could be better. Delivery was sooner than expected, and setup was no problem thanks to some help videos from the nice supplier. It's a good business machine.

Alfie

from United KingdomPosted on

Oct 26, 2019

I'm an avid crafter and work with computers, so I didn't have any issues acclimating to the software. You have to get a feel for the configuration settings, but that varies by the media you are cutting upon and takes some minor trial and error. I bought a MDF board and played until I got the settings the way I wanted. I had a few newbie questions of the vendor and I found the email response was FANTASTIC and vendor was definitely committed toward me getting the most of this laser machine and went above and beyond to ensure my satisfaction. If you're looking for a laser cutter to get a feel for this type of craft, I can HIGHLY recommend this cutter. Happy "cutting" :)

GEORGE

from CanadaPosted on

Oct 16, 2019

I like the way this laser wood cutter works... powered by my laptop, it cuts patterns for products produced in my woodcrafts shop. It is a bit on the slow side but, for the money, it can't be beat. Because of the speed, it would not be a good mass production machine but, for limited-edition items kin my shop, the price was right and it does the job very well. I have a lot of experience installing and operating peripheral equipment on my system... that experience and my ability to intuit the "how to" from the video provided with the machine got me through.

Jasper

from AustraliaPosted on

Aug 18, 2019

Hi guys, i am looking to buy a 300w laser cutter soon,

it needs to be full size to fit 1200x2400mm sheets.

I mainly cut plywood up to 25mm, acrylic up to 20, and want to be able to cut steel up to 2mm.

I am based in Australia, can you get me a door to door cost including freight and import duties.

Please give me a rough cost of how much it will cost to but, and also freight.

Thank you!

HARLEY

from United KingdomPosted on

Jul 24, 2019

First cooperation with STYLECNC, the contract price is over $10,000, I have to go to China to inspect the factory, everything goes as I expect it to. Large-scale factory, professional team for manufacturing, inspect, service and technical support. I tested on a 1000 watts fiber laser cutter for SS cutting, high speed with smooth edge. I have to say, I got the best metal cutting solutions from STYLECNC.

Bakker

from NetherlandsPosted on

Jul 08, 2019

A cheap laser cutter for home use, it's easy to operate, I have used it to cut some wood crafts for testing the laser machine, and got the perfect ending.

BERTHOLD

from GermanyPosted on

Jun 29, 2019

An affordable wood laser cutter for my woodcraft shop, I installed the software, connected it to the laptop, plugged everything in, and I was ready to go in 25 minutes. It works as advertised - a nice wood laser cutter that every woodworker I show it to wants for themselves. It cut down the labor costs with high speed and high quality.