2020 Buyer's Guide to Laser Cutting Machine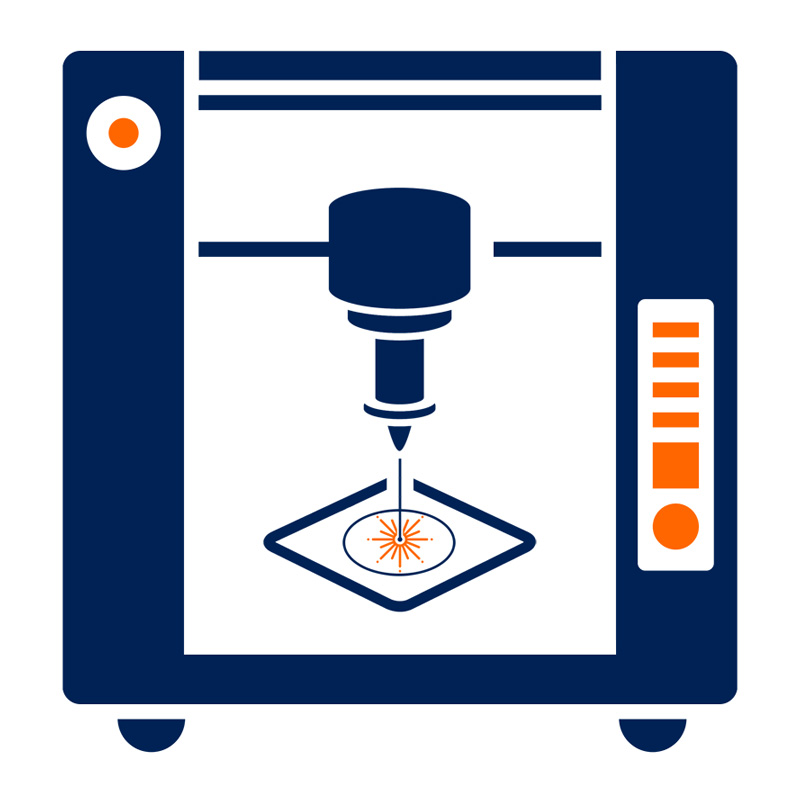 Are you looking forward to DIY laser cutter kit plans or coming up with an idea to buy an affordable laser cutting machine for metal, wood, plywood, cardboard, dieboard, chipboard, fabric, textile, leather, paper, acrylic, plastic, foam, rubber, ABS, EPM, MDF, PE, PES, PUR, PVB, PVC, PUR, PMMA or PTFE with home use, small business, hobbyists, school education and industrial manufacturing? Check out the 2020 new laser cutter buyer's guide for CNC laser cutting machinists, operators and beginners, we'll offer you the best laser cutting machines of 2020 with custom laser cutting service to fit your 2D/3D laser cutting ideas and plans.
What is A Laser Cutting Machine?
Laser cutting machine is a laser equipment with CNC (Computer Numerical Control) system, which adopts CO2 laser or FIBER laser beam to cut metals (steel, copper, brass, aluminum, gold, silver, alloy, iron), acrylic, rubber, wood, plastic, leather, paper, foam, textile, fabric into 2D/3D shapes and profiles. Laser cutting machines are wide used in industrial manufacturing, school education, small business, home business, small shop, home shop, hobbyist, craftsman. A laser cutter is composed of CNC controller, machine frame, laser generator, laser power supply, laser tube, laser cutting head, laser lens, laser mirror, water chiller, stepper motor or servo motor, gas cylinder, air compressor, gas storage tank, air cooling filer, dryer, dust extractor, laser cutting software and laser cutting system. A laser cutting machine is also known as laser cutter, laser cutter machine, laser cutting system, laser cutting equipment, laser cutting table, laser cut machine, laser cutting tool, laser profile cutting system, laser profile cutting machine.
How Does a Laser Cutter Work?
The laser emitted by the laser generator is focused by the optical path system into a laser beam of high power density. The laser beam is irradiated onto the surface of the workpiece to bring the workpiece to a melting point or boiling point, while the high-pressure gas coaxial with the beam blows away the molten or vaporized material. As the laser beam moves relative to the workpiece, the material is slit finally, thereby achieving the purpose of cutting. Different laser powers can different workpieces with different thickness. Generally speaking, higher laser power for thicker workpiece. You should make the appropriate choice according to your requirements.
What is a Laser Cutter Used For?
Laser cutting system is widely used in Medical Technology, Fablabs/Education, Architectural Models, Smartphones and Laptops, Awards/Trophies, Rubber Stamps Industry, Packaging Design, Signs/Displays Industry, Giveaways, Electronics Industry, Automotive Industry, Signage, Mechanical engineering, Ball bearing, Jewelry Industry, Barcodes serial numbers, Watches, Machining Industry, Dataplates Industry. Fiber laser cutting systems are mainly used for cutting metal materials (sheet metals, metal tube, metal profile, 3D curved metals and irregular metals) of carbon steel, stainless steel, tool steel, spring steel, galvanized steel, aluminum, copper, gold, silver, alloy, titanium, iron, brass, manganese, chromium, nickel, cobalt, lead, etc. CO2 laser cutting systems are mainly used for cutting thin metal and non-metal materials of wood, MDF, plywood, chipboard, acrylic, plastic, PMMA, leather, fabric, cardboard, paper, rubber, depron foam, EPM, gator foam, polyester (PES), polyethylene (PE), polyurethane (PUR), neoprene, textile, bamboo, ivory, carbon fibers, polyvinyl chloride (PVC), polyvinyl butyrale (PVB), polytetrafluoroethylenes (PTFE /Teflon), beryllium oxide, and any materials containing halogens (chlorine, fluorine, iodine, astatine and bromine), phenolic or epoxy resins.
How Much Does a Laser Cutter Cost?
The laser cutter cost is composed of the following items: 1. spare parts (machine frame, CNC controller, laser generator, laser cutting head, laser tube, laser power supply, water chiller, laser mirror, laser lens, servo motor or stepper motor, gas cylinder, gas storage tank, air compressor, air cooling filer, dryer, dust extractor). 2. laser cutting system and laser cutting software. 3. shipping costs. 4. tax rates. 5. customs clearance. 6. service and technical support. A fiber laser cutting machine cost is from $8,800.00 to 260,000.00. A CO2 laser cutting machine cost is from $2,600.00 to 68,800.00.
Technical Parameters
| | |
| --- | --- |
| Brand | STYLECNC |
| Laser Types | Fiber Laser, CO2 Laser |
| Laser Powers | 80W, 100W, 130W, 150W, 180W, 300W, 500W, 750W, 1000W, 1500W, 2000W, 3000W, 4000W, 6000W, 8000W, 10000W, 12000W |
| Table Sizes | 2' x 3', 2' x 4', 4' x 4', 4' x 8', 5' x 10' |
| Cutting Materials | Metals (Stainless Steel, Tool Steel, Carbon Steel, Spring Steel, Galvanized Steel, Aluminum, Brass, Copper, Alloy, Iron, Silver, Gold, Chromium, Titanium, Cobalt, Manganese, Lead, Nickel), Wood, Plywood, Chipboard, Cardborad, Acrylic, Fabric, Jeans, Plastic, Leather, Paper, ABS, EPM, MDF, PE, PES, PUR, PVB, PVC, PUR, PMMA, PTFE. |
| Applications | Industrial Manufacturing, School Education, Small Businesses, Home Business, Small Shop, Home Shop, Hobbyists. |
| Price Range | $2,600.00 - $300,000.00 |
What are the Advantages and Benefits of Laser Cutting?
Laser cutting replaces traditional mechanical knives with invisible laser beams. Laser cutting has high precision, high speed, high quality, it is not limited to cutting pattern restrictions, saves materials by automatic typesetting, smooth cuts, and low processing cost. It will gradually improve or replace traditional cutting process equipment. The mechanical part of the laser cutter head has no contact with the workpiece, and it will not scratch the surface of the workpiece during operation. The laser cutting speed is fast, the slit is smooth and flat, generally no subsequent processing is required. Laser cutting heat affected zone is small, the sheet deformation is small. The slit has no mechanical stress, no shear burr. Laser cutting has high processing precision, good repeatability, does not damage the surface of the material. Laser cutting adopts CNC programming, which can process any plan, and cut the whole workpiece with a large format, no need to open the mold, economic and time-saving.
What are the Types of Laser Cutter?
Laser cutting machines are divided into laser metal cutting machines (metal laser cutters), laser wood cutting machines (wood laser cutters), laser fabric cutting machines (fabric laser cutters), laser leather cutting machines (leather laser cutters), laser paper cutting machines (paper laser cutters), laser acrylic cutting machines (acrylic laser cutters), laser plastic cutting machines (plastic laser cutters), laser foam cutting machines (foam laser cutters) according to laser cutting materials. Laser cutting equipments are divided into fiber laser cutting machines (fiber laser cutters), CO2 laser cutting machines (CO2 laser cutters) according to laser source. Laser cutting systems are divided into handheld laser cutting system, mini/small laser cutting system, portable laser cutting system, tabletop/desktop laser cutting system, large format laser cutting equipment, 2x3 laser cutting table, 2x4 laser cutting table, 4x4 laser cutting table, 4x8 laser cutting table, 5x10 laser cutting table according to table sizes. Laser cutter machines are divided into laser tube cutters, home laser cutters, hobby laser cutters, laser profile cutting machines, industrial laser cutting machines according to laser cutting applications.
Is a Laser Cutter Easy to Use for a Beginner?
We helped a lot of beginners in laser cut machines, if you have a basic knowledge of computers and are willing to spend a little time on learning, it is not too hard. When you ordered a laser cut machine from STYLECNC, we will send the user manual and operating videos to you, you can also get the 24/7 free online service by calling, email, whatsapp, livechat or remote desktop with teamviewer.
How to Pay for a Laser Cutting Machine?
You can pay via: 1. TT (Telegraphic Transfer) is the method of payment by electronic transfer of funds from one bank account to another. Telegraphic transfer is a fast nature of the transaction, which can be complete within two to four business days. 2. e-Checking is available to buyers with checking accounts from any bank in the United States. 3. Credit card payments with Visa or Mastercard are supported.
How to Ship a Laser Cutting Machine?
All laser cut machines can be shipped worldwide by sea, by air or by international express logistics via DHL, FEDEX, UPS. You are welcome to get a free quotation by filling up the form with name, email, detailed address, product and requirements, we will shortly contact you with the full information including the most suitable delivery method (fast, secure, discreet) and freight. A laser machine firstly should be packaged well in a free-fumigation wooden crate. Usually, we deliver the machine by ship, sometimes, as customer's requirements, we can also deliver by air or by train. When the laser machine arrived at your sea port or destination, you can pick up with the bill of lading we offered. We can also arrange the cargo agent to send to your door.
How Much Does it Cost to Ship a Laser Cutter?
You are welcome to get a free quotation by filling up the form with name, email, detailed address, product and requirements, we'll estimate the shipping cost for your laser cutter machine. Please note, customs fees and additional fees may apply for international shipments. Contact your local customs office for more information. If you want to get the final price, please contact us to get a free quotation, we'll calculate the final price of the required laser cutting machine.
How to Choose a Laser Cutting Machine Manufacturer?
As a guaranteed CNC laser cutting machine manufacturer and supplier, STYLECNC provides all kinds of best laser cutters for sale to fit your business. CNC laser cutting machines from STYLECNC are equipped with genuine laser cutting software, laser cutting system and the best laser machine parts. STYLECNC offers cost price for your laser cutter plans without any intermediate. You will get the best laser cut machine at an affordable price from us. STYLECNC also offers smart 2D/3D laser cutting solutions, 24/7 one-to-one free laser cutting service and support, which is available free.
Do You Have Service and Support for Laser Cutters?
As a professional laser cutter manufacturer and supplier, STYLECNC will supply all machines with training video and user's manual in English for installing, operation, maintenance and trouble-shooting, and shall give technical guide by remote, such as TeamViewer, E-mail, Telephone, Mobile, Whatsapp, Skype, 24/7 online chat, and so on, when you meet some problems of installation, operation or adjusting. You can come to our factory for training. We will offer professional guidance, direct and effective face-to-face training. Here we have assembled equipment, all sorts of tools and testing facility. Training Time: 3~5 days. Our engineer will do a door-to-door instruction training service at your local site. We need your help to handle visa procedures, pre-paid travel and accommodation for us during the issuance of business travel and services.
Do You Have Warranty for Laser Cutters?
As a top laser cutting machine brand in the world, STYLECNC promise: 1. 1-3 years for the whole machine. 2. Long life-time maintenance, after-sale department will offer 24/7 English online support. 3. Except the damage artificially, we are responsible for offering the fittings free of charge during warranty. 4. After the warranty period expired, you only need to pay the actual maintenance cost. 5. Certificate support: CE, FDA, SGS.
Do you have Customization Service for Laser Cutters?
Usually, we will manufacture laser cut machines as our common design. We have a broad range of capabilities and manufacturing strengths, which makes it possible for STYLECNC to customize our existing products for custom and OEM customers. 1. Table sizes could be customized designs. 2. Logos could be customized as your requirements. 3. Colors could be customized as your requirements. 4. Special configurations could be customer-oriented designing.
Demonstration
Nonmetal Laser Cutting Machines
Metal Laser Cutting Machines
Mixed Laser Cutting Machines
Laser Cutting Stories
Feb 26, 2020

When you want to buy an affordable laser engraver or laser cutter, you should know what is a laser cutter or laser engraver? what is a laser engraver or laser cutter used for? how does a laser cutter or laser engraver work? how much does a laser engraver or laser cutter cost? how to buy an affordable laser cutter or laser engraver within your budget?
Buyer's Reviews
Sebastian

from AustraliaPosted on

Feb 25, 2020

This is a great machine and worth the money. The software is really user friendly and takes some time to get the hang of. It can be used offline, but I don't use that feature. I used the laptop with software, plugged everything together and it worked right away. Software does the job very well. I have not had any problems with software. Everything has been working smoothly and I have cut 1.5mm SS and 20mm plywood with it and other various items, so I've already made my money back on the machine in less than a month. It's really an amazing laser cutter for metal and wood.

Douglass

from NetherlandsPosted on

Feb 24, 2020

The machine arrived in great condition. As soon as I had the software figured out (the only hard part) the machine was up and running great. I have been using the laser cutter to cut and engrave plywood and MDF crafts, and it works very well.

Maximilian

from AustraliaPosted on

Dec 25, 2019

I got this for a Xmas gift. I finally got to sit down and mess with it and did practice initials I'm so excited to see what all this can do! I'm going to have to play with it to figure out the power it has but excited to learn. I was working on a test piece in less than a half hour. I added a picture of my first project that I had completed only having the laser cutter for a day. Easy instructions and everything want smooth.

Kamogelo

from South AfricaPosted on

Dec 17, 2019

We've been using it for about 2 months for metal jewelry. With it's built-in software, safety features, and great support service, it's truly the best metal laser cutter for the crafter or small business. The unit was shipped very promptly and was well packaged.

Teague

from United KingdomPosted on

Nov 17, 2019

The portable laser cutter works great. I use it to make jewelry and cut sheet metals. Can get very detailed as long as you make sure the laser cut file is right.

Harry

from CanadaPosted on

Oct 27, 2019

The fiber laser machine has performed better than expected. I have been cutting metal tags and signs, and it has done a very good job. The software is adequate but could be better. Delivery was sooner than expected, and setup was no problem thanks to some help videos from the nice supplier. It's a good business machine.

Alfie

from United KingdomPosted on

Oct 26, 2019

I'm an avid crafter and work with computers, so I didn't have any issues acclimating to the software. You have to get a feel for the configuration settings, but that varies by the media you are cutting upon and takes some minor trial and error. I bought a MDF board and played until I got the settings the way I wanted. I had a few newbie questions of the vendor and I found the email response was FANTASTIC and vendor was definitely committed toward me getting the most of this laser machine and went above and beyond to ensure my satisfaction. If you're looking for a laser cutter to get a feel for this type of craft, I can HIGHLY recommend this cutter. Happy "cutting" :)

GEORGE

from CanadaPosted on

Oct 16, 2019

I like the way this laser wood cutter works... powered by my laptop, it cuts patterns for products produced in my woodcrafts shop. It is a bit on the slow side but, for the money, it can't be beat. Because of the speed, it would not be a good mass production machine but, for limited-edition items kin my shop, the price was right and it does the job very well. I have a lot of experience installing and operating peripheral equipment on my system... that experience and my ability to intuit the "how to" from the video provided with the machine got me through.

Jasper

from AustraliaPosted on

Aug 18, 2019

Hi guys, i am looking to buy a 300w laser cutter soon,

it needs to be full size to fit 1200x2400mm sheets.

I mainly cut plywood up to 25mm, acrylic up to 20, and want to be able to cut steel up to 2mm.

I am based in Australia, can you get me a door to door cost including freight and import duties.

Please give me a rough cost of how much it will cost to but, and also freight.

Thank you!

HARLEY

from United KingdomPosted on

Jul 24, 2019

First cooperation with STYLECNC, the contract price is over $10,000, I have to go to China to inspect the factory, everything goes as I expect it to. Large-scale factory, professional team for manufacturing, inspect, service and technical support. I tested on a 1000 watts fiber laser cutter for SS cutting, high speed with smooth edge. I have to say, I got the best metal cutting solutions from STYLECNC.