What You Need To Know About Laser Cutting Machines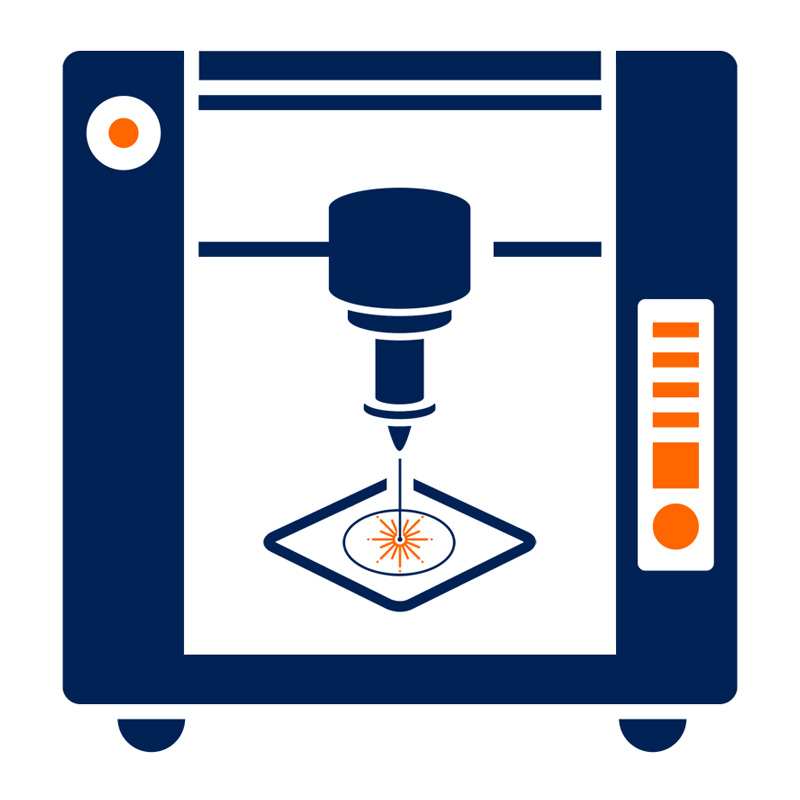 Are you looking forward to DIY laser cutter kit plans or coming up with an idea to buy an affordable laser cutting machine for metal, wood, plywood, cardboard, dieboard, chipboard, fabric, textile, leather, paper, acrylic, plastic, foam, rubber, ABS, EPM, MDF, PE, PES, PUR, PVB, PVC, PUR, PMMA or PTFE with home use, small business, hobbyists, school education and industrial manufacturing? Check out the 2021 new laser cutter buyer's guide for CNC laser cutting machinists, operators and beginners, we'll offer you the best laser cutting machines of 2021 with custom laser cutting service to fit your 2D/3D laser cutting ideas and plans.
What is a Laser Cutting Machine?
Laser cutting machine is a type of laser equipment with CNC (Computer Numerical Control) system, which adopts CO2 laser or FIBER laser beam to cut metals (steel, copper, brass, aluminum, gold, silver, alloy, iron), acrylic, rubber, wood, plastic, leather, paper, foam, textile, fabric into 2D/3D shapes and profiles. Laser cutting machines are widely used in industrial manufacturing, school education, small business, home business, small shop, home shop, hobbyist, craftsman. A laser cutter is composed of CNC controller, machine frame, laser generator, laser power supply, laser tube, laser head, laser lens, laser mirror, water chiller, stepper motor or servo motor, gas cylinder, air compressor, gas storage tank, air cooling filer, dryer, dust extractor, CNC software and CNC system. A laser cutting machine is also known as laser cutter, laser cutter machine, laser cutting system, laser cutting equipment, laser cutting table, laser cut machine, laser cutting tool, laser profile cutting system, laser profile cutting machine.
How Does a Laser Cutter Work?
Laser beam is a kind of light, and like other natural light, it is produced by the transition of atoms (molecules or ions, etc.). However, it is different from ordinary light in that the laser depends on spontaneous radiation only for a very short period of time. The subsequent process is completely determined by the excitation radiation, so the laser has a very pure color, almost no divergence direction, and extremely high luminous intensity, and high coherence.
Laser cutting is achieved by applying high power density energy generated by laser focusing. Under the control of the computer, the laser is discharged by pulses to output a controlled repetitive high-frequency pulsed laser to form a beam with a certain frequency and a certain pulse width. The pulsed laser beam is transmitted and reflected through the optical path and is focused by the focusing lens group. On the surface of the processed object, minute, high-energy density light spots are formed, and the focal spot is located near the surface to be processed, and the processed material is melted or vaporized at an instant high temperature. Each high-energy laser pulse instantly sputters a small hole on the surface of the object. Under the control of the computer, the laser processing head and the material to be processed perform continuous relative movement and dotting according to the pre-drawn graphics, so that the object will be processed into the desired shape.
The technological parameters (cutting speed, laser power, gas pressure, etc.) and movement trajectory during slitting are controlled by the CNC system, and the slag at the slit is blown off by the auxiliary gas with a certain pressure.
The laser emitted by the laser generator is focused by the optical path system into a laser beam of high power density. The laser beam is irradiated onto the surface of the workpiece to bring the workpiece to a melting point or boiling point, while the high-pressure gas coaxial with the beam blows away the molten or vaporized material. As the laser beam moves relative to the workpiece, the material is slit finally, thereby achieving the purpose of cutting. Different laser powers can different workpieces with different thickness. Generally speaking, higher laser power for thicker workpiece. You should make the appropriate choice according to your requirements.
What is a Laser Cutter Used For?
Laser cutter is widely used in Medical Technology, Fablabs/Education, Architectural Models, Smartphones and Laptops, Awards/Trophies, Rubber Stamps Industry, Packaging Design, Signs/Displays Industry, Giveaways, Electronics Industry, Automotive Industry, Signage, Mechanical engineering, Ball bearing, Jewelry Industry, Barcodes serial numbers, Watches, Machining Industry, Dataplates Industry.
What Materials Can Be Cut with a Laser Cutter?
Fiber laser cutting systems are mainly used for cutting metal materials (sheet metals, metal tube, metal profile, 3D curved metals and irregular metals) of carbon steel, stainless steel, tool steel, spring steel, galvanized steel, aluminum, copper, gold, silver, alloy, titanium, iron, brass, manganese, chromium, nickel, cobalt, lead, etc. CO2 laser cutting systems are mainly used for cutting thin metal and non-metal materials of wood, MDF, plywood, chipboard, acrylic, plastic, PMMA, leather, fabric, cardboard, paper, rubber, depron foam, EPM, gator foam, polyester (PES), polyethylene (PE), polyurethane (PUR), neoprene, textile, bamboo, ivory, carbon fibers, polyvinyl chloride (PVC), polyvinyl butyrale (PVB), polytetrafluoroethylenes (PTFE /Teflon), beryllium oxide, and any materials containing halogens (chlorine, fluorine, iodine, astatine and bromine), phenolic or epoxy resins.
How Much Does a Laser Cutter Cost?
The laser cutter cost is composed of the following items: 1. spare parts. 2. laser cutting system and laser cutting software. 3. shipping costs. 4. tax rates. 5. customs clearance. 6. service and technical support. A fiber laser cutting machine cost is from $8,800.00 to 260,000.00. A CO2 laser cutting machine cost is from $2,600.00 to 68,800.00.
Technical Parameters
| | |
| --- | --- |
| Brand | STYLECNC |
| Laser Types | Fiber Laser, CO2 Laser |
| Laser Powers | 80W, 100W, 130W, 150W, 180W, 300W, 500W, 750W, 1000W, 1500W, 2000W, 3000W, 4000W, 6000W, 8000W, 10000W, 12000W |
| Table Sizes | 2' x 3', 2' x 4', 4' x 4', 4' x 8', 5' x 10' |
| Cutting Materials | Metals (Stainless Steel, Tool Steel, Carbon Steel, Spring Steel, Galvanized Steel, Aluminum, Brass, Copper, Alloy, Iron, Silver, Gold, Chromium, Titanium, Cobalt, Manganese, Lead, Nickel), Wood, Plywood, Chipboard, Cardborad, Acrylic, Fabric, Jeans, Plastic, Leather, Paper, ABS, EPM, MDF, PE, PES, PUR, PVB, PVC, PUR, PMMA, PTFE. |
| Applications | Industrial Manufacturing, School Education, Small Businesses, Home Business, Small Shop, Home Shop, Hobbyists. |
| Price Range | $2,600.00 - $300,000.00 |
What are the Advantages and Benefits of Laser Cutting?
Laser cutting replaces traditional mechanical cutters with invisible laser beams. It has high precision, high speed, high quality, it is not limited to cutting pattern restrictions, saves materials by automatic typesetting, smooth cuts, and low machining cost. It will gradually improve or replace traditional cutting process equipment. The mechanical part of the laser cutter head has no contact with the workpiece, and it will not scratch the surface of the workpiece during operation. The cutting speed is fast, the slit is smooth and flat, generally no subsequent cutting is required. The heat affected zone is small, the sheet deformation is small. The slit has no mechanical stress, no shear burr. It has high cutting precision, good repeatability, does not damage the surface of the material. It adopts CNC programming, which can process any plan, and cut the whole workpiece with a large format, no need to open the mold, economic and time-saving.
How Many Types of Laser Cutters?
Laser cutting machines are divided into laser metal cutting machines (metal laser cutters), laser wood cutting machines (wood laser cutters), laser fabric cutting machines (fabric laser cutters), laser leather cutting machines (leather laser cutters), laser paper cutting machines (paper laser cutters), laser acrylic cutting machines (acrylic laser cutters), laser plastic cutting machines (plastic laser cutters), laser foam cutting machines (foam laser cutters) according to laser cutting materials. Laser cutting equipments are divided into fiber laser cutting machines (fiber laser cutters), CO2 laser cutting machines (CO2 laser cutters) according to laser source. Laser cutting systems are divided into handheld laser cutting system, mini/small laser cutting system, portable laser cutting system, tabletop/desktop laser cutting system, large format laser cutting equipment, 2x3 laser cutting table, 2x4 laser cutting table, 4x4 laser cutting table, 4x8 laser cutting table, 5x10 laser cutting table according to table sizes. Laser cutter machines are divided into laser tube cutters, home laser cutters, hobby laser cutters, laser profile cutting machines, industrial laser cutting machines according to applications.
How to Use a Laser Cutter?
The laser cutter machine is already a tool for general mechanical cutting. I think that many users are not using the laser cutter machine after knowing its operation steps, and some may only use it in accordance with the habits. This will inevitably have some negative effects on the use of laser cutting machines. Here, we should remind you that if you want to be able to use the laser cutter machine safely, you must be familiar with its structure and its use steps. Let's briefly talk about 26 basic steps:
STEP 1. Prepare the material to be cut and fix it on the workbench.
STEP 2. According to the material and thickness, call the corresponding parameters.
STEP 3. Select the corresponding lens and nozzle according to the cutting parameters, and check whether they are intact.
STEP 4. Adjust the cutting head to the proper focus.
STEP 5. Check and adjust the nozzle center.
STEP 6. Calibration of the cutting head sensor.
STEP 7. Check the cutting gas, enter the command to turn on the auxiliary gas, and observe whether it can be ejected from the nozzle well.
STEP 8. Test the material, check the profile and adjust the process parameters until the production requirements are met.
STEP 9. Prepare the cutting program according to the drawings required by the workpiece and import it into the CNC.
STEP 10. Move the cutting head to the starting point to be cut, and press "Start" to execute the cutting procedure.
STEP 11. The operator must not leave the machine during the cutting process. If an emergency occurs, press quickly: "Reset" or: "Emergency Stop" to terminate the operation.
STEP 12. When cutting out the first workpiece, pause cutting to see if it meets the requirements.
STEP 13. Check the auxiliary gas flow rate when cutting. If the gas is insufficient, replace it in time.
STEP 14. The operator must undergo training, be familiar with the structure and performance of the equipment, and master the knowledge about the operating system.
STEP 15. Before clarifying whether a material can be irradiated with laser or heated, do not process it to avoid the potential danger of smoke and vapor.
STEP 16. Wear labor protective equipment as required, and wear protective eyewear that meets the requirements near the laser beam.
STEP 17. Keep the fire extinguisher within easy reach, turn off the laser or shutter when not processing, and do not place paper, cloth or other flammable materials near the unprotected laser beam.
STEP 18. Observe the general safety operation rules of the cutting machine. Start the laser strictly in accordance with the laser startup procedure.
STEP 19. Keep the laser, the bed and the surrounding area tidy, orderly, and free of oil stains. Workpieces, plates, and waste materials are stacked as required.
STEP 20. When the equipment is turned on, the operator should not leave the post or leave the person to take care of it without permission. If it is really necessary to leave, stop or turn off the power switch.
STEP 21. When an abnormality is found during the processing, it should be stopped immediately, and the fault should be eliminated or reported to the supervisor in time.
STEP 22. Observe the high voltage safety regulations during maintenance. Every 40 hours of operation or weekly maintenance, every 1000 hours of operation or every six months of maintenance, follow the regulations and procedures.
STEP 23. When using gas cylinders, avoid crushing the welding wires to avoid leakage accidents. The use and transportation of gas cylinders should follow the gas cylinder supervision regulations. It is forbidden to expose the gas cylinder to sunlight or heat source. When opening the bottle valve, the operator must stand on the side of the bottle mouth.
STEP 24. When working, pay attention to observe the operation of the machine tool, so as to avoid the cutting machine out of the effective travel range or collision caused by the collision of the two.
STEP 25. After inputting the new workpiece program, it should be trial run and check its running status.
STEP 26. After turning on the machine, you should manually start the machine at low speed in X and Y directions, and check to see if there are any abnormalities.
The above is almost the operation to complete the entire cutting process. Although they are all very basic things, the problem is often in such a trivial detail. We hope that everyone will carefully check every aspect of the work in the future operation process to achieve safe production.
Nonmetal Laser Cutting Machines
Metal Laser Cutting Machines
Mixed Laser Cutting Machines
Laser Cutter Stories
Apr 22, 2020

When you want to buy an affordable laser engraver or laser cutter, you should know what is a laser cutter or laser engraver? what is a laser engraver or laser cutter used for? how does a laser cutter or laser engraver work? how much does a laser engraver or laser cutter cost? how to buy an affordable laser cutter or laser engraver within your budget?
Customer Reviews and Testimonials
García

from SpainPosted on

Jan 16, 2021

I received my laser yesterday, good machine right out of the package, and I assembled it immediately. I finished installation and setting up today, and had a test for wood cutting. Awesome. My neighbor was looking for a CO2 laser cutter to try too, and she came over to test it. Everything is as she wanted. I am looking forward to getting into the laser cutting and engraving in the next week.

Martindale

from AustraliaPosted on

Oct 28, 2020

As the saying goes: "You get what you paid for". The metal laser cutter arrived well packed and showed no shipping damages.
The laser machine was "functional" after the first start to use it for different metals and thickness you need to be willing to invest quite a bit time and mechanical changes to get this unit as you want it.

Anita B Bailey

from United StatesPosted on

Aug 19, 2020

I used my birthday money to invest in this as a hobby to earn a little extra money. I'm totally new at this kind of machine and after some trial and error, I figure out how to laser cut wood. After about 20 days worth of use, the laser cutter has been worked quite well and is sufficient for the jobs I am interested in doing, i.e. laser cutting wood craft parts. The operation is very simple and direct, but you must take safety precautions (goggles included) because the laser light is very powerful. All inquiries I subsequently made to the STYLECNC team were answered promptly and very kindly. I recommend this kit for both beginners or for more professional jobs. Overall, I am very pleased with the laser machine, customer service, and of course, the things that I am able to create. I'm definitely looking at a bigger, more powerful laser in the future to increase creative possibilities.

Alfie

from United KingdomPosted on

Mar 26, 2020

I'm an avid crafter and work with computers, so I didn't have any issues acclimating to the software. You have to get a feel for the configuration settings, but that varies by the media you are cutting upon and takes some minor trial and error. I bought a MDF board and played until I got the settings the way I wanted. I had a few newbie questions of the vendor and I found the email response was FANTASTIC and vendor was definitely committed toward me getting the most of this laser machine and went above and beyond to ensure my satisfaction. If you're looking for a laser cutter to get a feel for this type of craft, I can HIGHLY recommend this cutter. Happy "cutting" :)

Sebastian

from AustraliaPosted on

Feb 25, 2020

This is a great machine and worth the money. The software is really user friendly and takes some time to get the hang of. It can be used offline, but I don't use that feature. I used the laptop with software, plugged everything together and it worked right away. Software does the job very well. I have not had any problems with software. Everything has been working smoothly and I have cut 1.5mm SS and 20mm plywood with it and other various items, so I've already made my money back on the machine in less than a month. It's really an amazing laser cutter for metal and wood.

Douglass

from NetherlandsPosted on

Feb 24, 2020

The machine arrived in great condition. As soon as I had the software figured out (the only hard part) the machine was up and running great. I have been using the laser cutter to cut and engrave plywood and MDF crafts, and it works very well.

Maximilian

from AustraliaPosted on

Dec 25, 2019

I got this for a Xmas gift. I finally got to sit down and mess with it and did practice initials I'm so excited to see what all this can do! I'm going to have to play with it to figure out the power it has but excited to learn. I was working on a test piece in less than a half hour. I added a picture of my first project that I had completed only having the laser cutter for a day. Easy instructions and everything want smooth.

Kamogelo

from South AfricaPosted on

Dec 17, 2019

We've been using it for about 2 months for metal jewelry. With it's built-in software, safety features, and great support service, it's truly the best metal laser cutter for the crafter or small business. The unit was shipped very promptly and was well packaged.

Teague

from United KingdomPosted on

Nov 17, 2019

The portable laser cutter works great. I use it to make jewelry and cut sheet metals. Can get very detailed as long as you make sure the laser cut file is right.

Harry

from CanadaPosted on

Oct 27, 2019

The fiber laser machine has performed better than expected. I have been cutting metal tags and signs, and it has done a very good job. The software is adequate but could be better. Delivery was sooner than expected, and setup was no problem thanks to some help videos from the nice supplier. It's a good business machine.