Laser Cutting Machine Basics - The Beginner's Guide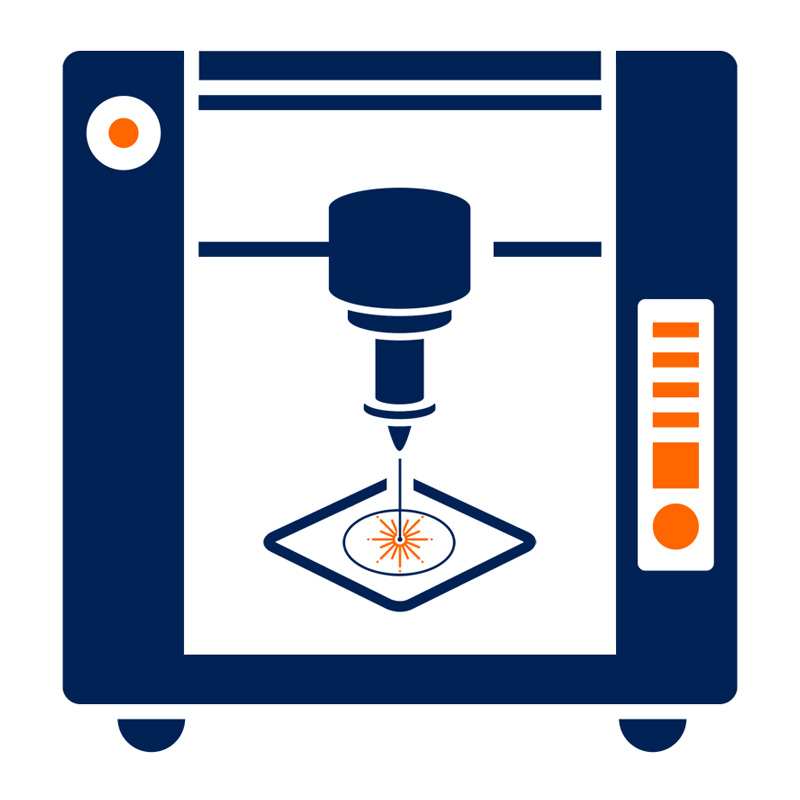 Are you looking forward to DIY laser cutter kit plans or coming up with an idea to buy an affordable laser cutting machine for metal, wood, plywood, cardboard, dieboard, chipboard, fabric, textile, leather, paper, acrylic, polymer, plastic, foam, rubber, ABS, EPM, MDF, PE, PES, PUR, PVB, PVC, PUR, PMMA or PTFE with home use, small business, hobbyists, commercial use, school education or industrial manufacturing in USA, UK, UAE, Canada, Australia, Russia, South Africa, China, India or other countries from Asia, Europe, North America, South America, Africa, and Oceania? Review the 2021 best laser cutter buyer's guide for CNC machinists, craftsman, operators and beginners, we'll offer you 2021 cheapest laser cutting machines at cost price within your budget with custom laser cutting service & support to fit your 2D/3D laser cut plans, ideas and projects.
What Is A Laser Cutting Machine? - Definition
Laser cutting machine is a type of laser equipment with CNC (Computer Numerical Control) system, which adopts CO2 laser or FIBER laser beam to cut metals (steel, copper, brass, aluminum, gold, silver, alloy, iron), acrylic, rubber, wood, plastic, leather, paper, foam, textile, fabric into 2D/3D shapes and profiles. Laser cutting machines are widely used in industrial manufacturing, school education, small business, home business, small shop, home shop, hobbyist, craftsman. A laser cutter kit is composed of CNC controller, machine frame, laser generator, laser power supply, laser tube, laser head, laser lens, laser mirror, water chiller, stepper motor or servo motor, gas cylinder, air compressor, gas storage tank, air cooling filer, dryer, dust extractor, CNC software and CNC system. A laser cutting machine is also known as laser cutter, laser cutter machine, laser cutting system, laser cutting equipment, laser cutting table, laser cut machine, laser cutting tool, laser profile cutting system, laser profile cutting machine.
How Does A Laser Cutter Work? - Working Principle
Laser beam is a type of light, and like other natural light, it is produced by the transition of atoms (molecules or ions). However, it is different from ordinary light in that the laser depends on spontaneous radiation only for a very short period of time. The subsequent process is completely determined by the excitation radiation, so the laser has a very pure color, almost no divergence direction, and extremely high luminous intensity, and high coherence.
Laser cutting is achieved by applying high power density energy generated by laser focusing. Under the control of the computer, the laser is discharged by pulses to output a controlled repetitive high-frequency pulsed laser to form a beam with a certain frequency and a certain pulse width. The pulsed laser beam is transmitted and reflected through the optical path and is focused by the focusing lens group. On the surface of the processed object, minute, high-energy density light spots are formed, and the focal spot is located near the surface to be processed, and the processed material is melted or vaporized at an instant high temperature. Each high-energy laser pulse instantly sputters a small hole on the surface of the object. Under the control of the computer, the laser processing head and the material to be processed perform continuous relative movement and dotting according to the pre-drawn graphics, so that the object will be processed into the desired shape.
The technological parameters (cutting speed, laser power, gas pressure) and movement trajectory during slitting are controlled by the CNC system, and the slag at the slit is blown off by the auxiliary gas with a certain pressure.
The laser emitted by the laser generator is focused by the optical path system into a laser beam of high power density. The laser beam is irradiated onto the surface of the workpiece to bring the workpiece to a melting point or boiling point, while the high-pressure gas coaxial with the beam blows away the molten or vaporized material. As the laser beam moves relative to the workpiece, the material is slit finally, thereby achieving the purpose of cutting. Different laser powers can different workpieces with different thickness. Generally speaking, higher laser power for thicker workpiece. You should make the appropriate choice according to your requirements.
What Are Laser Cutters Used For? - Applications
Laser Cutters are Widely Used in Personalization, Digital Printing, Medical Technology, Fablabs, Education, Architectural Models, Smart Phones and Laptops, Computers & Electronics, Toys, Watches, Arts & Crafts, Awards, Trophies, Rubber Stamps, Packaging Design, Die Cut, Mold Making, Signs Making, Displays Making, Giveaways, Electronics Industry, Automotive Industry, Signage, Mechanical Engineering, Ball Bearing, Jewelry Making, Fashion & Apparel Fabrics, Stencils, Paper Cards, Car Floor Mats & Liners, Textile and Garment Industry, Barcodes Serial Numbers, Watches, Machining Industry, Dataplates Industry, Packaging Industry.
What Materials Can Be Cut With Laser Cutters?
Fiber laser cutting systems are mainly used for cutting metal materials (sheet metals, metal tube, metal profile, 3D curved metals and irregular metals) of carbon steel, stainless steel, tool steel, spring steel, galvanized steel, aluminum, copper, gold, silver, alloy, titanium, iron, brass, manganese, chromium, nickel, cobalt, lead and more metals. CO2 laser cutting systems are mainly used for cutting thin metal and non-metal materials of wood, MDF, plywood, chipboard, acrylic, plastic, PMMA, leather, fabric, cardboard, paper, rubber, depron foam, EPM, gator foam, polyester (PES), polyethylene (PE), polyurethane (PUR), neoprene, textile, bamboo, ivory, carbon fibers, polyvinyl chloride (PVC), polyvinyl butyrale (PVB), polytetrafluoroethylenes (PTFE / Teflon), beryllium oxide, and any materials containing halogens (chlorine, fluorine, iodine, astatine and bromine), phenolic or epoxy resins.
How Much Does A Laser Cutter Cost? - Pricing Guide
The laser cutter cost is composed of the following items: 1. laser parts, accessories and upgrades. 2. laser cutting system and laser cutting software. 3. shipping costs. 4. tax rates. 5. customs clearance. 6. service and technical support. A fiber laser cutting machine cost is from $8,800.00 to 260,000.00. A CO2 laser cutting machine cost is from $2,600.00 to 68,800.00.
Technical Parameters - Specification Guide
| | |
| --- | --- |
| Brand | STYLECNC |
| Laser Types | Fiber Laser, CO2 Laser |
| Laser Powers | 80W, 100W, 130W, 150W, 180W, 300W, 500W, 750W, 1000W, 1500W, 2000W, 3000W, 4000W, 6000W, 8000W, 10000W, 12000W, 15000W |
| Table Sizes | 2' x 3', 2' x 4', 4' x 4', 4' x 8', 5' x 10' |
| Cutting Materials | Metals (Stainless Steel, Tool Steel, Carbon Steel, Spring Steel, Galvanized Steel, Aluminum, Brass, Copper, Alloy, Iron, Silver, Gold, Chromium, Titanium, Cobalt, Manganese, Lead, Nickel), Wood, Plywood, Chipboard, Cardborad, Acrylic, Fabric, Jeans, Plastic, Leather, Paper, ABS, EPM, MDF, PE, PES, PUR, PVB, PVC, PUR, PMMA, PTFE. |
| Applications | Industrial Manufacturing, School Education, Small Businesses, Home Business, Small Shop, Home Shop, Hobbyists. |
| Price Range | $2,600.00 - $300,000.00 |
What Are The Advantages And Benefits Of Laser Cutting?
Laser cutting will replace the traditional mechanical cutters with invisible laser beams. It has advantages of high speed, high quality, it is not limited to cutting pattern restrictions, saves materials by automatic typesetting, smooth cuts, and low machining cost. It will gradually improve or replace traditional cutting process equipment. The mechanical part of the laser head has no contact with the workpiece, and it will not scratch the surface of the workpiece during operation. The cutting speed is fast, the slit is smooth and flat, generally no subsequent cutting is required. The heat affected zone is small, the sheet deformation is small. The slit has no mechanical stress, no shear burr. It is high precision, good repeatability, does not damage the surface of the material. It adopts CNC programming, which can process any plan, and cut the whole large format workpiece without molding.
How Many Types Of Laser Cutters? - DIY Guide
Laser cutting machines are divided into laser metal cutting machines (metal laser cutters), laser wood cutting machines (wood laser cutters), laser fabric cutting machines (laser fabric cutters), laser leather cutting machines (laser leather cutters), laser paper cutting machines (laser paper cutters), laser acrylic cutting machines (laser acrylic cutters), laser plastic cutting machines (laser plastic cutters), laser foam cutting machines (laser foam cutters), laser paper cutting machines (laser paper cutters) according to laser cut materials. Laser cutting equipments are divided into fiber laser machines and CO2 laser machines according to laser source. Laser cutting systems are divided into handheld laser system, mini/small laser system, portable laser system, tabletop/desktop laser system, large format laser cutting machine, 2x3 laser cutting table, 2x4 laser cutting table, 4x4 laser cutting table, 4x8 laser cutting table, 5x10 laser cutting table according to table sizes. Laser cutter kits are divided into flatbed laser cutters, laser tube cutters, home laser cutters, hobby laser cutters, laser profile cutting machines, industrial laser cutting machines according to applications.
How To Use A Laser Cutter? - Basic Operation Guide For Beginners
Laser cutting is a non-contact subtractive manufacturing technology that uses laser to cut materials that are mainly used in industrial manufacturing applications. The working principle of laser cutting is to guide the output of a high-power focused laser beam to melt the material so that the edge has a high-quality surface finish. The industrial-grade maintenance-free laser cutting system has outstanding technical advantages, ultra-low power consumption, reduced operating costs, and repeatable and accurate laser positioning performance, which sets a new benchmark for the cutting of complex patterns and establishes a new standard for process quality inspection.
First, we should check all the connections of the laser machine (including power supply, PC and exhaust system) are correct and inserted correctly. Visually check the condition of the laser machine. Ensure that all mechanisms move freely, and check that there is no material under the processing table. Ensure that the work area and optical components are clean, and clean if necessary. For more information on this issue, please read the "General Maintenance" section of the operation manual. Check the exhaust system and start the cooling system if necessary. Check whether the filter and activated carbon of the exhaust system are installed in accordance with the instructions. After checking, close the protective cover.
Next, press the main switch to turn on the main power of the laser machine. Turn the key switch on the control panel. This is machine-specific and not relevant to all lasers. If all the covers fixed with safety circuit breakers are closed, the system will start to quote after startup. After turning on the laser machine, the laser bed will move all the way down while the laser head moves to the zero position (located in the upper left corner). When there is a sound and the LED light flashes slowly and steadily, the reference process has been completed correctly and the machine is ready to start operation.
1. Place the raw material to be cut steadily on the laser cutting table;
2. According to the material and thickness of the raw material to be cut, adjust the system cutting parameters of the equipment correspondingly;
3. Choose suitable nozzles and lenses, and inspect them to make sure their appearance and cleanliness are intact;
4. Repeatedly debug the equipment and adjust the focus point of the cutting head to a suitable position;
5. Check and adjust the nozzle of the equipment and adjust it to the center;
6. Adjust and calibrate the sensor of the laser cutting head;
7. According to your own cutting needs, select a suitable laser cutting gas, and check whether the jet is in good condition;
8. Try cutting the raw material to be cut, and observe whether the section is smooth and the cutting accuracy is accurate. If there is a deviation, adjust the equipment parameters accordingly until the proofing meets the requirements;
9. Draw and typeset the graphics to be cut, and import them into the cutting system;
10. Adjust the position of the cutting head. After all preparations are completed, you can start cutting;
11. During the operation, the staff needs to be present at the scene to observe the cutting condition of the equipment, and if there is an emergency, they need to quickly press the brake button;
12. When the equipment is stopped, always clean the guide rails, wipe the rack of the equipment, and often apply lubricating oil on the guide rails to ensure that there is no debris;
13. The motor ring should be cleaned frequently to ensure the normal operation of the machine and accurate cutting, so as to ensure the cutting quality;
14. The staff must use a vacuum cleaner to suck away the dust and debris from the machine every week to ensure the cleanliness of the equipment;
15. To ensure the service life of the machine, it is necessary to check the straightness and verticality of its track every six months, and if any abnormality is found, it must be maintained and debugged in time.
How To Maintain A Laser Cutter? - Care And Maintenance
When you do laser cutter care and maintenance, pay attention to cleaning the lenses, guide rails, and cleaning workbench debris everyday.
Lens cleaning method: when cleaning the lenses, absolute ethanol or 98% alcohol must be used as the cleaning solution, and a small amount of absorbent cotton should be lightly moistened with alcohol and then put on the lens.
Directional light scrubbing, and finally wipe the lens with dry cotton to make the lens bright and transparent.
Note: Scrubbing too hard will easily wipe off the coating on the lens until the lens is damaged.
The cleaning method of the guide rail: first remove the stains on the guide rail and process it After crushing the material, add a little bit of clean lubricant to the guide rail, and move the guide rail so that the clean lubricant can be evenly distributed on the guide rail. Be careful not to thicker lubricating oil (butter). This kind of lubricating oil attached to the guide rail can easily cause the sticking and twisting of processed materials and dust, so as to damage the sliding block and the guide rail.
Cleaning method of the working platform: The working platform has zinc for workbenches such as ferroalloy, honeycomb, crawler, knife strips and more, first clean up the processed scraps on the workbench. The crawler workbench needs to be used for half a year to add a little clean anti-rust oil on the crawler to do rust prevention treatment, other workbenches do not need.
Note: the work platform cannot be easily cleaned with water. It is easy to make the work platform rust and accelerate the oxidation of the work.
The correct operation process of maintaining the focus lens of laser cutting machine:
1. Take out the focusing lens from the frame: loosen the fastening screw, and take off the air nozzle and lens barrel in turn, first use a blowing balloon to blow off the dust on the lens surface.
2. If you really need to clean the lens, you can only use a laboratory-grade paper soft cotton ball, dip an appropriate amount of acetone or high-content alcohol, and gently rotate it clockwise from the center of the lens to the edge. When necessary, both sides of the lens need to be cleaned. Care should be taken when scrubbing.
3. Install the lens barrel and air nozzle, adjust the focus, tighten the fastening screws, and keep the convex surface downward when installing the focusing lens.
Pay attention to the following three points when maintaining the focusing lens of laser cutter kit:
1. The focusing lens material is ZnSe (arsenic zinc), which is brittle and afraid of falling; pay attention when disassembling: do not use too much force, and cannot collide with hard objects. There is an antireflection film on the surface, which is afraid of pollution, humidity, oiliness, and scratching; therefore, it is required to provide dry and degreasing air during work. Do not directly handle the focusing lens by hand, because the skin is oily. It will cause permanent damage to the lens surface. On the contrary, you can wear gloves and its special set for operation. For smaller lenses, it is more convenient to use optical tweezers or vacuum tweezers. No matter what method is used to clamp the focusing lens of the laser machine, it can only be clamped along the non-optical surface, such as the frosted edge of the mirror plaque.
2. Under normal circumstances, it is necessary to check the condition of the focusing lens before use and before and after cleaning. Because most contaminants and surface defects are relatively small in size, we often need to use magnifying equipment when inspecting lenses. In addition to magnifying equipment, sometimes we need to illuminate the optical surface with a relatively bright light to enhance the specular reflection intensity of surface contaminants and defects, so that contaminants and defects can be found more easily.
3. When cleaning the focusing lens, you should always use clean wipes and optical grade solvents to prevent damage by other contaminants. The wipe paper must be moistened with a suitable solvent, and it must not be used dry. In consideration of softness, the usable wipes are pure cotton wipes or applicators such as cotton balls, lens tissues, and cotton swabs.
Although it is troublesome to clean and maintain the focusing lens, good cleaning and maintenance operations can extend the service life of the lens, improve efficiency and save costs for enterprises, which can be described as a multiplier with half the effort. When the cleanliness is still not reached after many times of cleaning, please pay attention to replace it to ensure the processing efficiency of the laser cutting machine, so as not to delay production.
Feature Stories & Articles
Top Rated Laser Cutter Engraving Machine for Hobby & Commercial Use in UKCategory: STYLECNC News

Sep 09, 2021

Top rated CO2 laser cutter engraving machine is designed for hobbyists in small business and home shop in UK, the laser engraver cutting machine is also suitable for commercial use and industrial manufacturing in the United Kingdom.
Feb 26, 2021

When you have an idea to buy an affordable laser engraver or laser cutter to start your business, you should know what is a laser cutting machine or laser engraving machine? what is it used for? how does it work? how much does it cost? how to buy it within your budget?

Feb 25, 2020

Before you buy a CO2 laser machine for engraving and cutting, you should know what is a CO2 laser machine? how does a CO2 laser machine work? how much does a CO2 laser machine cost? how to buy an affordable CO2 laser machine within your budget.

Apr 25, 2021

When you have an idea to engrave and cut wood projects at home, you should buy a CO2 laser engraver for wood or a CO2 laser cutter for wood, so you can start your laser engraving and cutting projects.

Apr 16, 2021

Before and After you operate a fiber laser cutter machine everyday, you should do some maintenance works for long lifespan, thus, how to do daily maintenance of fiber laser cutting machine?

Apr 16, 2021

How much does a laser cutting machine cost? There are many things to consider, including accessories, parts, laser source, laser power, service and cutting methods. So, what is the final price?

Mar 08, 2021

A guide to understand the differences between fiber laser cutting machine and CO2 laser cutting machine, let you know what are the advantages of fiber laser machine compared with CO2 laser machine, so that you can make the right choice for your cutting plans and ideas.

Nov 11, 2019

Compared with plasma cutting machine, laser cutting machine has its own advantages and disadvantages, you should make a choice according to your requirements.

Feb 26, 2021

Looking for a laser cutter to start your business or pick up a hobby you've always wanted? Whether you are a beginner or CNC machinist, please follow the 26 steps on how to use a laser cutting machine.

Apr 16, 2021

What should you consider before buying, operating, or building a laser cutting machine? First, you should know how does a laser cutter work? In other words, it's the working principle.

Mar 08, 2021

When you have an idea to buy a fiber laser cutting machine, you should know what is a fiber laser machine? what is it used for? how does it work? how to buy fiber laser cutters?

Nov 14, 2019

Many materials can be cut by a laser cutter: from wood to plastic, from steel to ceramic. Let's have a look for the wide range of laser cutting applications:
Customer Reviews & Testimonials
George Krebs

from United StatesPosted on

Aug 26, 2021

I wanted a CO2 laser cutter to cut acrylic sheets for different craft ideas in my home shop, after weeks of researching, I finally made the purchase from STYLECNC. Everything showed up perfectly aligned and ready to engrave and cut right out of the box. That's unheard of from anything coming directly from China. This is the way to go if you live in the U.S. This is a pleasant surprise and a great start. I will update as I go through the startup.

Sam Buzacott

from AustraliaPosted on

Aug 15, 2021

I was on the fence about this purchase for several months. I wanted to be able to cut sheet metals for different jewelry ideas, but this is a hobby for me and 32 thousands of dollars is a big investment despite this model being one of the least expensive options available. I finally came across the STYLECNC's review of the ST-FC6040 and that pushed me to make the purchase.

So far so good. Unbelievable quick shipping. The metal laser cutter arrived well packaged against damage, with all components. Nothing missing. I was able to set it up easily.

Randy Devine

from United StatesPosted on

Apr 08, 2021

I got one of these machines for my woodshop. I could have bought a similar wood laser cutter elsewhere for almost $2000 less. So why buy this one? Quality and features. Unlike the cheaper ones, this machine clearly underwent a QC process prior to shipment. It arrived ready to use. The mirrors were adjusted well enough to use the machine right out of the box. The mirror adjustment screws were retained with silicone to prevent movement in shipping. Unlike cheaper versions of these machines, the wiring was solidly connected with wire nuts, crimp terminals, and locking connectors and/or glue. I found no loose wires. Earth grounds were solidly connected and electrically sound, I measured less the 0.1 ohm to earth ground at both the power cord ground pin and the machine ground terminal. All non-crimped electrical connectors including PCB and power supply connectors were sealed with silicone. Cables were well bundled and retained with zip ties. With this machine, I was able to attach a water tank, power it on, and cut. Its amazing for cutting 1/4" and 1/8" wood.

I was happily surprised with the extras that are included. You get the aiming red laser, a strip of LEDs that illuminate the inside of the box, a powerful internal fan motor, temp sensors on the power supply and the tube, and venting of the electrical compartment. I thought I would have to add these myself. The only thing missing is an "open-door" shutoff switch for safety. You can easily add one of these with a microswitch and a two wire cable to the K+ - pins on the power supply.

Finally, a word about safety. CO2 lasers are invisible and thus EXTREMELY dangerous. Since you can't see the beam, it does not trigger a blink reflex. The first you know of a problem is when your retina boils. Really. If you get one of these machines you MUST purchase a set of safety glasses. Wear them whenever the machine is powered on, whether the laser is active or not. Make sure the lenses you buy are marked with the proper wavelength and an "OD" number, representing factor of 10 reduction. For instance, OD2 reduces power by 100, OD3 by 1000, etc. The wavelength of a CO2 laser is about 10600nm. The glasses should have an OD of at least 6 and preferably 7 for that wavelength. The lens will be marked something like "9000-11000 OD7+" directly on it. A decent pair will cost $30-$50. If the lenses are very cheap, avoid them.

Overall I am very happy with this purchase.

Joshua Olivia

from CanadaPosted on

Apr 01, 2021

I was excited to use this hobby laser cutter for some school projects. I purchased this product after extensive research and watching quality reviews on Youtube and different forums. For the price, it did not seem to be a bad option at all and easily upgradable.

It is a great starting out laser cutter. It will take some learning but after a few projects and using the software it will all make sense and become easier to use. Like many others here, the cutting job went great, the results were crisp and clean and I thought I'd found an amazing product that was perfect for me. For the price this is a super start up laser. I feel it is money well spent.

Mohammed Blake

from United KingdomPosted on

Mar 18, 2021

My husband uses this metal laser cutter with a little Etsy business and loves it. It cuts through 3mm stainless steel, brass, etc. without problem. Got it set up and cutting in one evening, but that was because husband understands machines and son had used one at school. The machine bed can hold bigger things, but the max laser cut lines are 35"x50". Do your research before buying it, because it's not just "this machine" you need, but matching kit. Highly recommend it, especially if you've never laser cut before, you can get a lot of good experience before upgrading to a more expensive one.

First of all things, if you order this machine, fix the wiring so it the chassis is properly grounded. If the high voltage power supply wire got damaged causing a short, the chassis could become hot with high voltages.

Great value for the money, but not for the faint of heart due to lack of safeties, buy some eye protection.

Kamogelo

from South AfricaPosted on

Mar 17, 2021

We've been using it for about 2 months for metal jewelry. With it's built-in software, safety features, and great support service, it's truly the best metal laser cutter for the crafter or small business. The unit was shipped very promptly and was well packaged.

Martindale

from United StatesPosted on

Feb 28, 2021

As the saying goes: "You get what you paid for". The small metal laser cutter packed well without shipping damages.
The laser machine was "functional" after the first start to use it for different metals and thickness you need to be willing to invest quite a bit time and mechanical changes to get this unit as you want it.

Prince Chadha

from New ZealandPosted on

Feb 10, 2021

We have one 1000w fiber laser cutter purchased from STYLECNC. Until now, it is working very well.
Before purchasing, I asked some quotations from Chinese suppliers, after research and comparison, finally I keep 3 companies in my mind, after visiting China, finally I choose STYLECNC as the supplier. Their factory is very professional.
After about 2 months, we get our laser cutter installed in workshop, with the detail user manual and videos, I operate it very well now.


TAYLOR

from United StatesPosted on

Feb 03, 2021

This laser tube cutter is the best CNC machine tool for cutting end profiles and dimensional profiles in the sidewalls of both square and round stainless steel tubing. I worked with this laser for metal tube fabrication from three months ago, everything runs well, one great machine.

Steve Guenzel

from United StatesPosted on

Jan 29, 2021

I have been operating this laser cutting machine for a little over a month and it has held up great. I thought that my tube was starting to wear out but I contacted the seller and got some great troubleshooting advise that helped me get back up and running. Their service was very good. These types of laser machine all need regular service and maintenance, if you are willing to learn a little about how it all works and take care of it, I feel like it is an awesome laser machine for the price point and it is definitely a workhorse.