Industrial 5 Axis CNC Router Machine for 3D Milling & Carving
Type: 5 Axis CNC Router Machine
Sale Price: $110000.00 / Set
Price Range: $110000.00 to $150000.00 / Set Based On The Features
Supply Ability: 360 Sets / Month Waiting for Your Order in Stock
Global Shipping: Available to Your Location in
Payment Terms: T/T, Credit Cards, e-Checking, Alibaba Trade Assurance
Industrial 5 axis CNC router machine is designed for 3D CNC milling & cutting in metal and foam mold making, car body making, boat and building model, pattern making. Now the industrial five axis CNC machine for sale at cost price.
Demonstration Video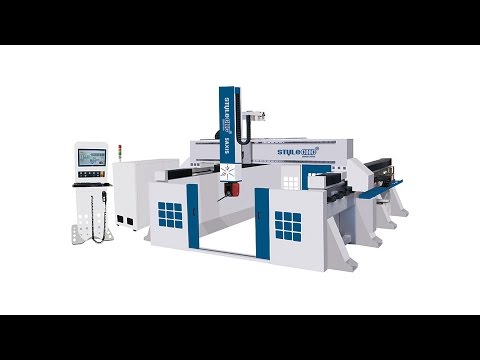 Product Details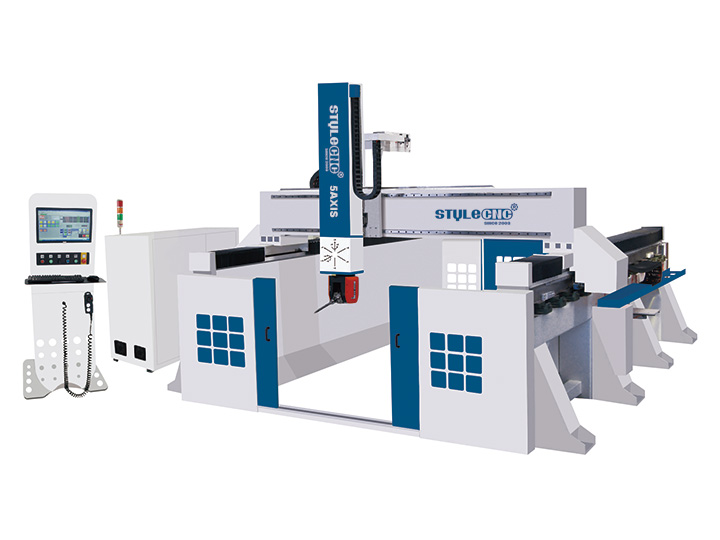 STM2040 5 axis CNC router machine is a large format industrial CNC machining center, The CNC machine was designed for high precision machining and adopts a massive oversized steel frame, the rigidity of the machine is paramount to achieve high quality parts and eliminating any vibration at the tool tip. It is especially used for the mold making industry with a working area of 2000x4000x1100mm. The industrial 5 axis CNC router machine allows the machining of extremely large parts in full 5 axis.
Industrial 5 Axis CNC Router Machine Applications
STM2040 5 axis series is a powerful high performance production machine for large format 5 axis CNC machining. It comes as standard with a 12kw HSD spindle, Yaskawa digital closed servo transmission, helical rack and pinion with a moving gantry design. It also has the option of a precision machined cast steel T-Slot work table for accurate fixturing of large moulds. The 5 axis CNC machine is used extensively in the mold making, boat building/marine and pattern making industry.

Mold industries: sculpture, large non-metallic mold, car lost foam pattern, wooden ship model, wooden model aviation and other wood mold.
Non-ferrous metals: aluminum, copper, alloys and other ligh non-ferrous metal processing.
Industrial 5 Axis CNC Router Machine Technical Parameters
Model
STM2040-5A
Movement type
Moving gantry
X working area (MM)
2000
Y working area (MM)
4000
Z working area (MM)
1100
C travelling
±213°
A travelling
±112°
Double pendulum head
12KW Liquid cooled HSD
Range of speeds
22000 RPM
Servo Motor brand
YASKAWA
Table size (MM)
2000 x 4000
Product fixed form
Optional Cast Steel Work table with T-Slots
Tool magazine
Linear tool rack (8 positions)
Control system
Syntec
Machine size
7000 x 6300 x 4600mm
Total weight
22000Kg
Total Power(kw)
24KW
Voltage
AC415V/50HZ
Data Transmission
RJ45 – USB
File exchange
G code
Maximum speed
X Axis
40m/min
Y Axis
40m/min
Z Axis
40m/min
C Axis
40m/min
A Axis
40m/min
Guarantee time
12 months
Option items:
250m3/hr vacuum pump
Alphacam or Delcam software
Industrial 5 Axis CNC Router Machine Standard Configurations
1. The five axis CNC router machine is equipped with high quality four-row ball bearing, wide linear lead rail and self-lubricating block for the machine. It can balance the force in all directions to ensure the machine's accuracy and strength when machining.
2. Z axis can be heightened to 900mm, so it is suitable for processing large-scale and super-thick material.
3. The design documents of intelligent processing cross-border protection can prevent the excessive process caused by mechanical impact.
4. The diversified processing speed can be controlled separately. The speed of idle running and roll setting improve the quality of processed products and processing efficiency greatly.
5. Travelling area for STM2040 5 axis machine: 3000 x 4800 x 1500mm.
6. Extra heavy duty welded steel frame and gantry for maximum straightness and rigidity.
7. 12KW HSD liquid cooled spindle.
8. 8 position linear ATC with HSK63F precision tool clamping.
9. THK lubricated for life linear rails and guide blocks.
10. Yaskawa digital servo drivers and motors for high power, accuracy and speed.
11. Syntec – PC interfaced Numerical Control System.
12. Automatic machine lubrication system (option).
13. MPG XYZAC Hand Wheel for easy origin and work piece setting.
14. Tool setting device.
15. One starter set woodworking tools.
16. 3 x collets, choice from 1-20mm (imperial available if preferred).
17. 1 x HSK 63F Tool Holder included.
18. Inverter: Taiwanese Delta Inverter 0-22000rpm control.
19. German Schneider Electronic Spare Parts.
20. Japanese OMRON limit switches.
21. MAXICAM double sheathed, fire retardant and highly flexible towline cable can be bent 300,000 times.
22. Igus cable chain carrying system.
23. Voltage: 3PH 415V 50HZ.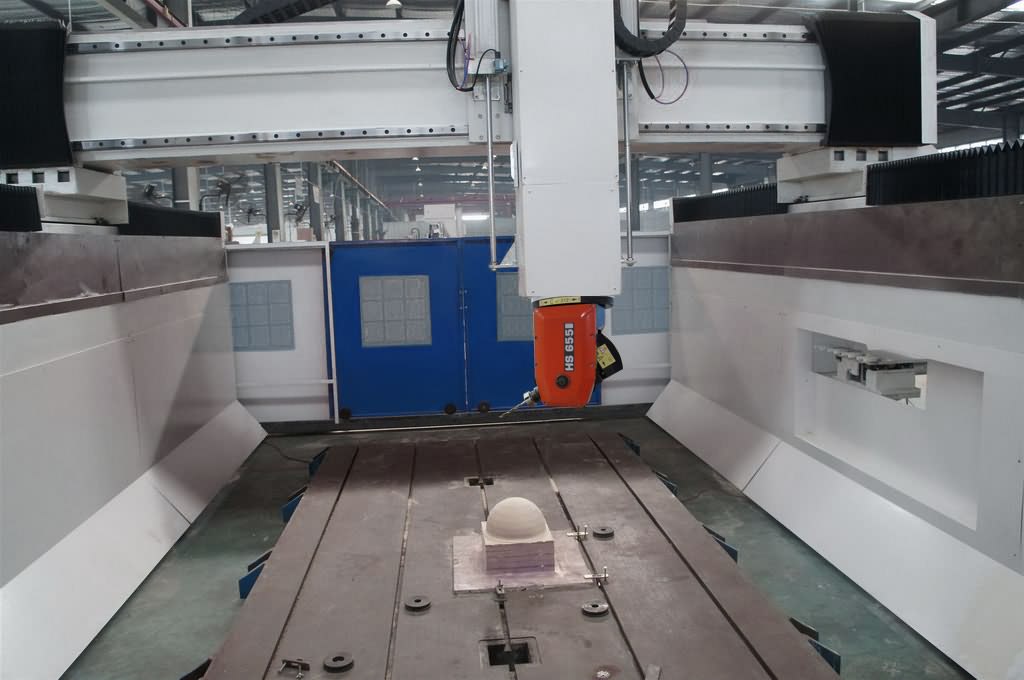 5 Axis CNC Router Machine Processing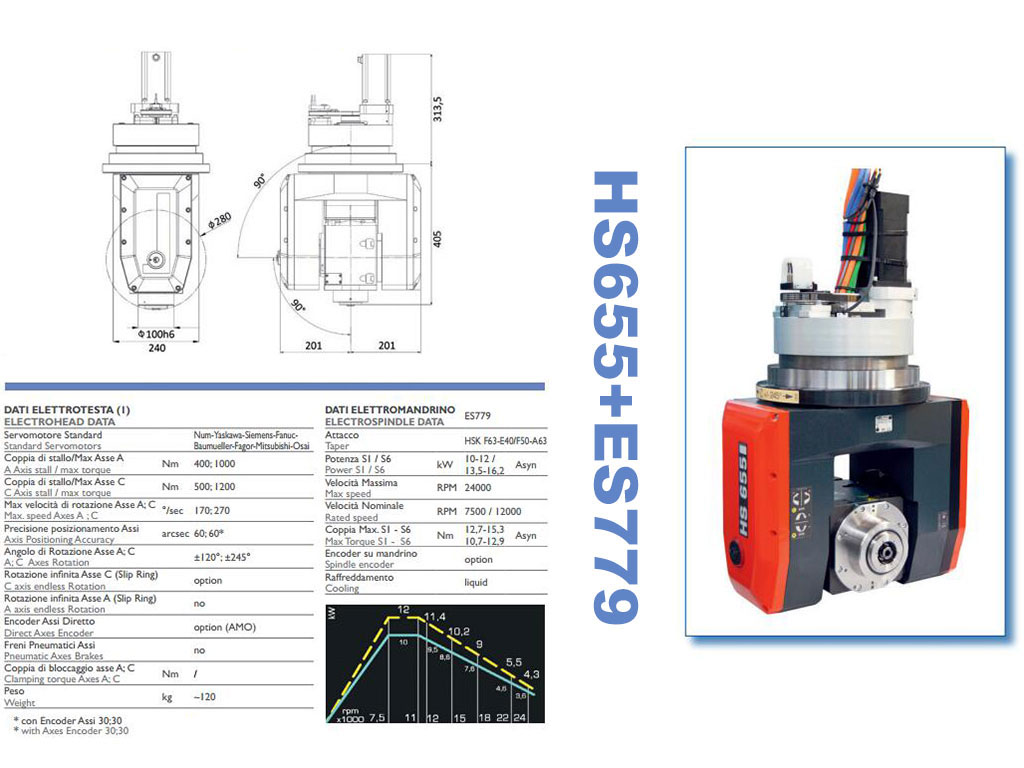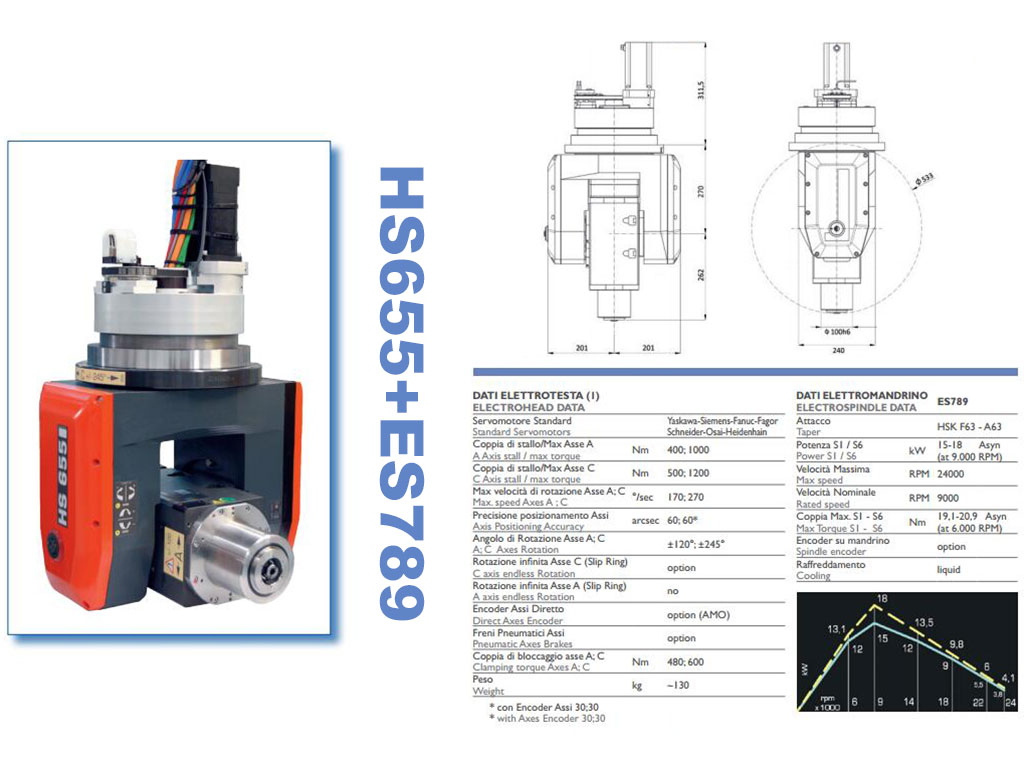 HSD spindle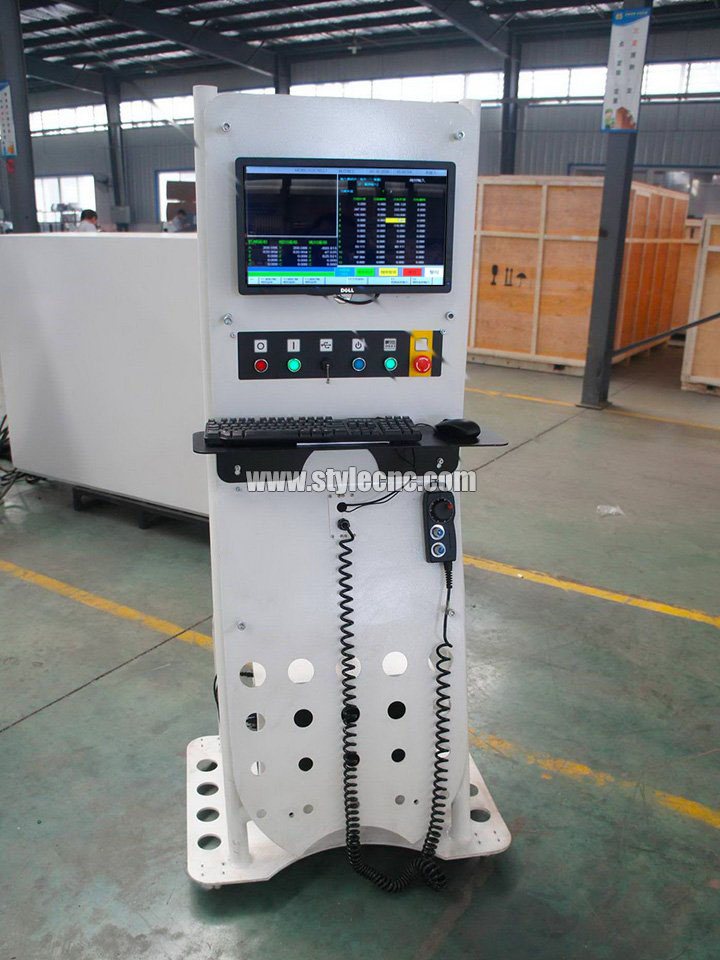 Syntec Control System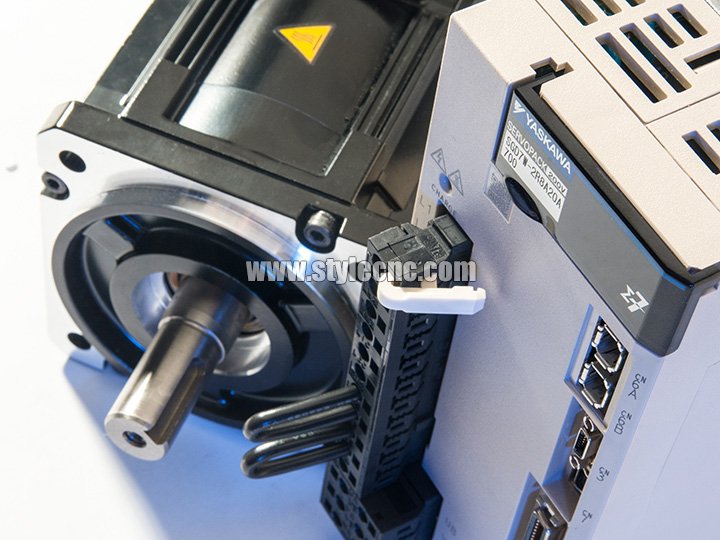 Yaskawa digital servo drivers and motors
Eletric cabinet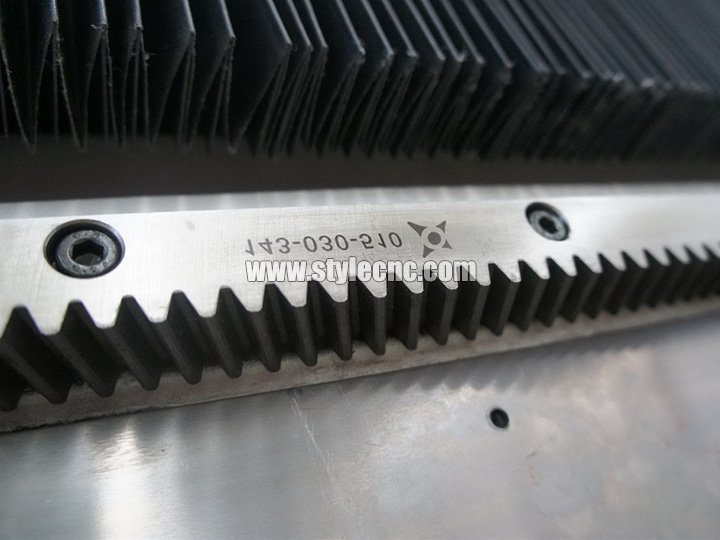 Herion Helical Rack and Pinion
Industrial 5 Axis CNC Router Machine Optional Items
1. Precision machined cast steel T-Slot work table for accurate fixturing of large moulds.
2. Oil Mist cooling system for cutting non-ferrous metals.
3. Automatic machine lubrication system.
4. Extra tool holders.
Industrial Five Axis CNC Router Machine Projects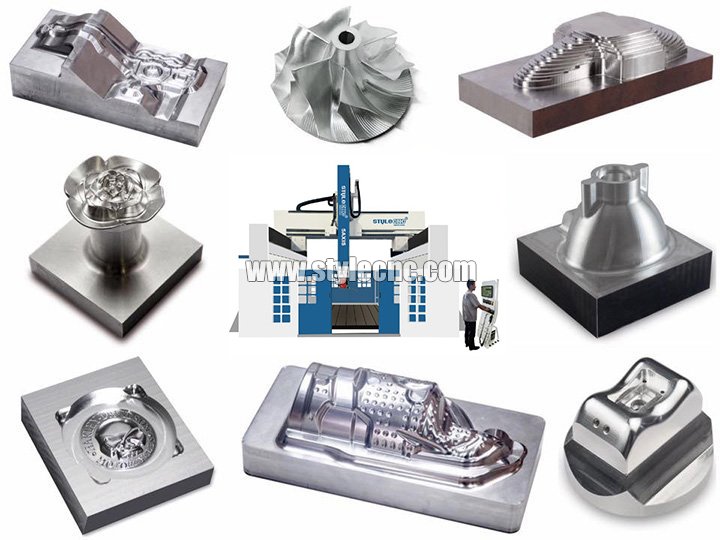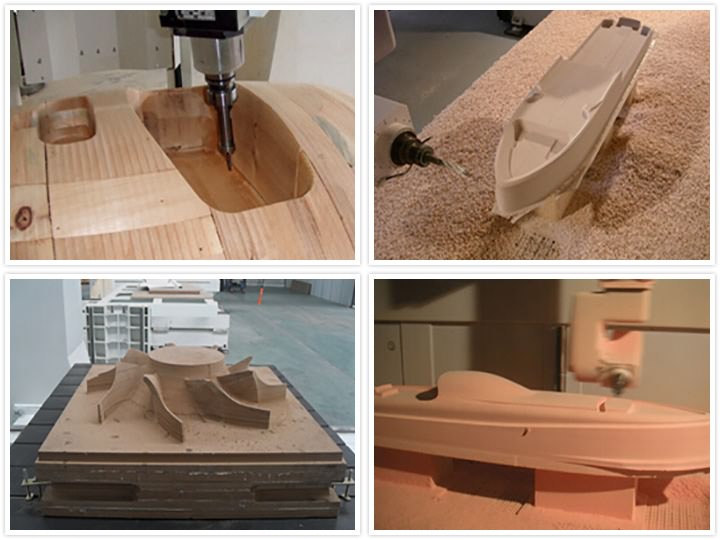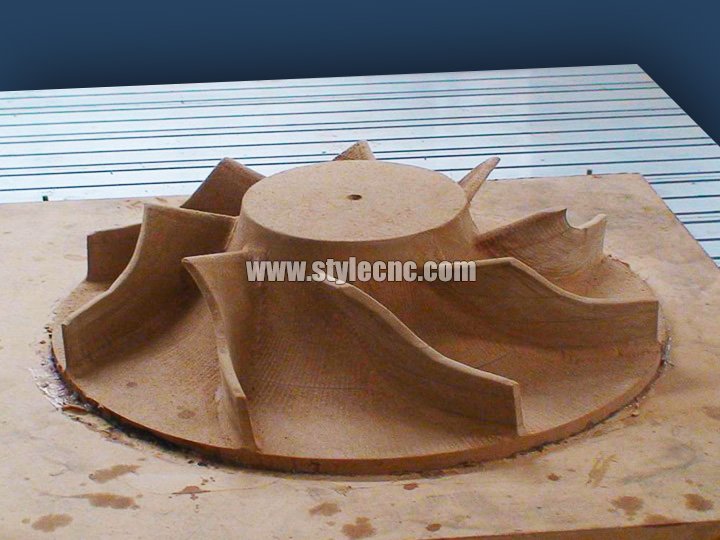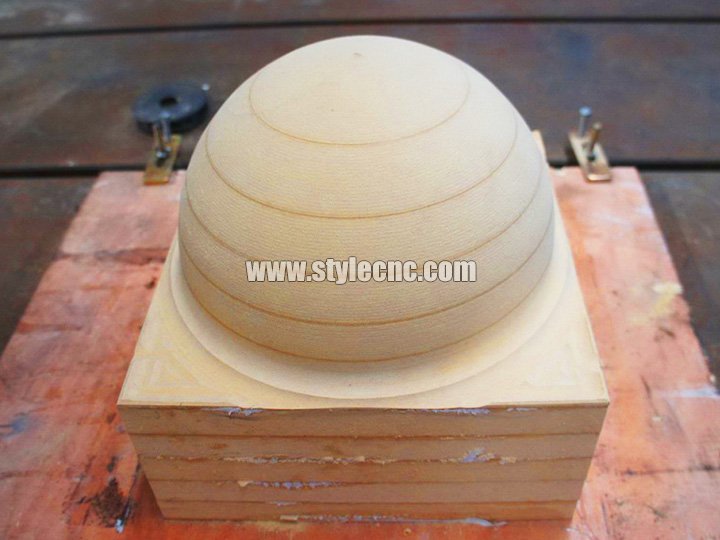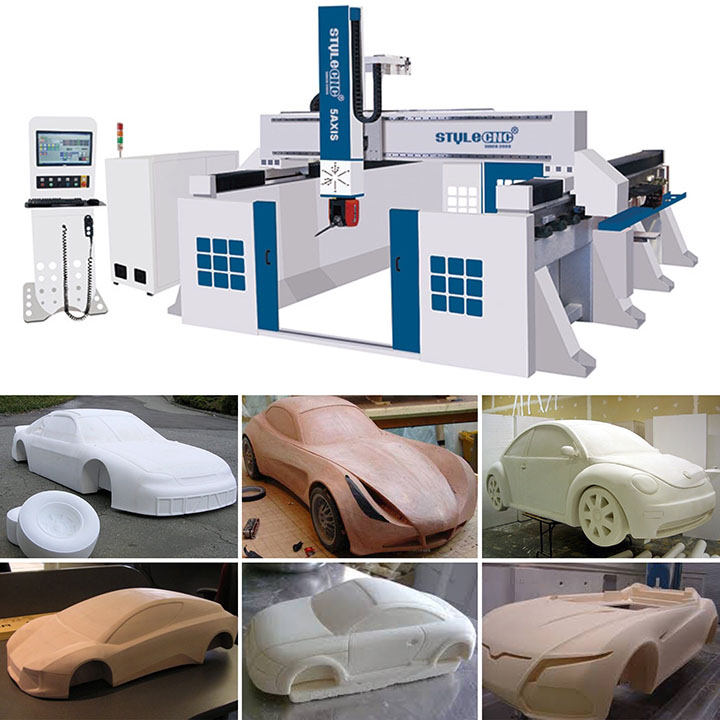 International Shipping Around the World
All the CNC routers can be shipped worldwide by sea, by air or by international express logistics via DHL, FEDEX, UPS. You are welcome to get a free quotation by filling up the form with name, email, detailed address, product and requirements, we will shortly contact you with the full information including the most suitable delivery method (fast, secure, discreet) and freight.
Post A Review
Customer Reviews and Testimonials
Ryan Haueter

from United KingdomPosted on

Nov 19, 2019

Great, I'm very satisfied with the quality of this 5 axis CNC router kit. My machine has been in production for half a month. I can inspect the progress of machine production in real time through video and live broadcast, I really appreciate STYLECNC. I look forward to the delivery of my machine.