Automatic CNC Milling Machine for Mold Making on Sale at Cost Price
Type: CNC Milling Machine
Sale Price: $9000.00 / Set
Price Range: $9000.00 to $18500.00 / Set Based On The Features
Supply Ability: 100 Sets / Month Waiting for Your Order in Stock
Global Shipping: Available to Your Location in
Payment Terms: T/T, Credit Cards, e-Checking, Alibaba Trade Assurance
Automatic CNC milling machine is used for mold making and 3D milling works, including metal molds, clock parts, metal electrode, shoe molds, metal arts and crafts, jewelry and other molds making, the CNC mill can make 2D or 3D relief on various materials.
Demonstration Video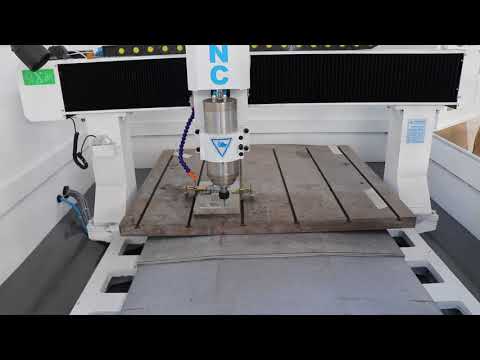 Product Details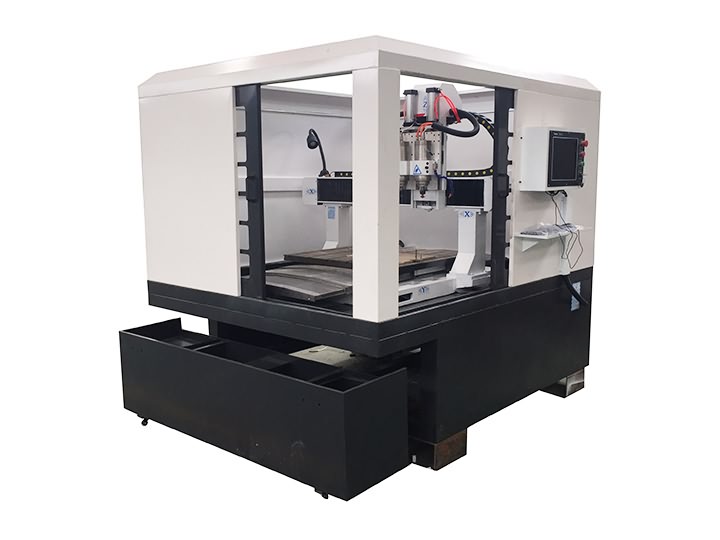 Features and Advantages of Automatic CNC Milling Machine for Mold Making:
1. Quality assurance: we will test the cue with laser interferometer before leaving the factory.
2. Enclosed work space can ensure safe and contamination-free work.
3. Gantry structure: Whole cast-iron structure, steady structure, high rigidity, precision 0.01mm. The double column is whole part, greatly increase machine rigidity.
4. The CNC mill adopts high-speed water cooling variable frequency motor, big torque, strong cutting, high-frequency, long-lifetime, it can do a long time continuous working.
5. HIWIN linear guide: it is made in Taiwan, it is used for linear reciprocating stadium.
6. Servo motor and drives: it is from Japan with high precision and long life.
7. Functional and easy-to-operate control system made by Taiwan SYNTEC with high performance and competitive price.
8. All three axis adopt Germany ball screw and Taiwan linear orbits to make sure the accuracy and reposition precision.
9. The CNC mill adopts table movement to keep stable and high precision.
10. Cooling system: Oil circulating oil cooler for spindle, cooling workpieces with water or oil in the tank or atomization liquid through or spray nozzle.
11. Stable and rigid structure: With the gantry type bed and table are one, it is not only good rigidity, but also no installation error for both. Processing precision will not be affected even if being used for long time.
12. The CNC milling machine is a kind of fully enclosed design, it adopts external circulating cutting oil processing way. The Machine body is fully casting with stable structure and great weight-bearing ability.
13. The CNC milling machine is equipped with accurate bidirectional ball screw of famous brand, Taiwan square rail and accurate bearing with strong rigidity and high dynamic accuracy. It also adopts Japan YASKAWA servo motor with high accuracy and high power make amplitude smaller and three-axis more stable.
14. The CNC mill is a kind of multi-functional CNC machine, which is similar to the ordinary numerical control machine, the CNC milling machine realizes the engraving and milling process automatiically through that the numerical control system controls the milling machine movement according to processing procedure code.
Technical Parameters of Automatic CNC Milling Machine for Mold Making:
| | |
| --- | --- |
| Model | ST7090-2F |
| Table Size | 700mm×900mm |
| Working Area | 700mm×900mm×300mm |
| X/Y/Z Axis Movement Accuracy | ±0.01/300mm |
| X/Y/Z Axis Repetition Accuracy | 0.005mm |
| Gantry Width | 820mm |
| Max Loading Weight | 350kg |
| Pressure Deformation of Working Table | <0.02mm (300kg) |
| Spindle Power | 2.2KW (Optional 5.5KW) |
| Tool holder | BT20 (Optional BT30) |
| Spindle rotate speed | 3000-18000rpm |
| Max movement speed | 12m/min |
| Total power | 13.5KW |
| Motor | Yaskawa Servo Motor |
| Power supply | 380V ± 10%50Hz |
Automatic CNC Milling Machine with Double Spindle: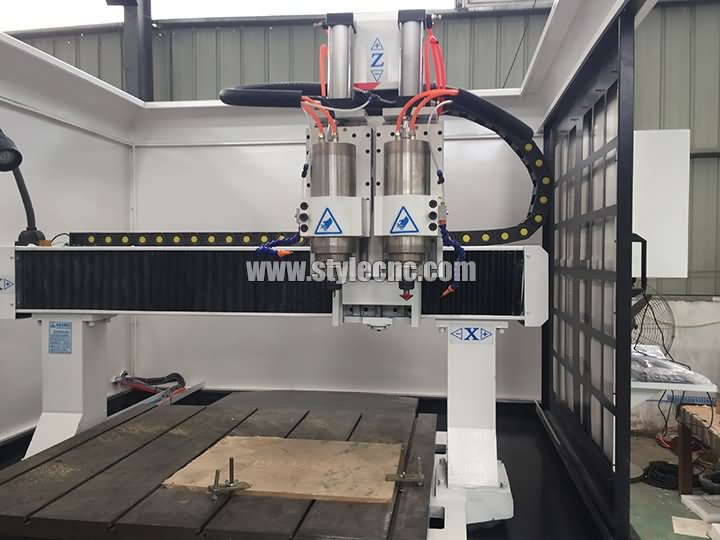 Japan Yaskawa servo motor for Full Automatic CNC Milling Machine: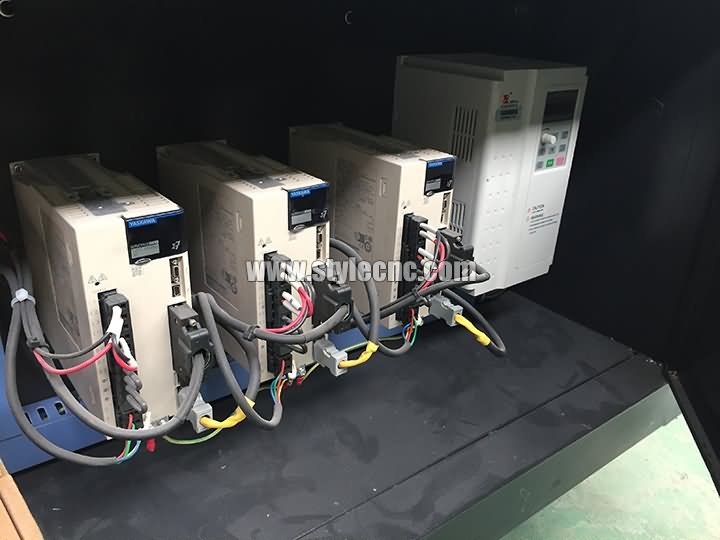 Taiwan Syntec control system for CNC milling machine: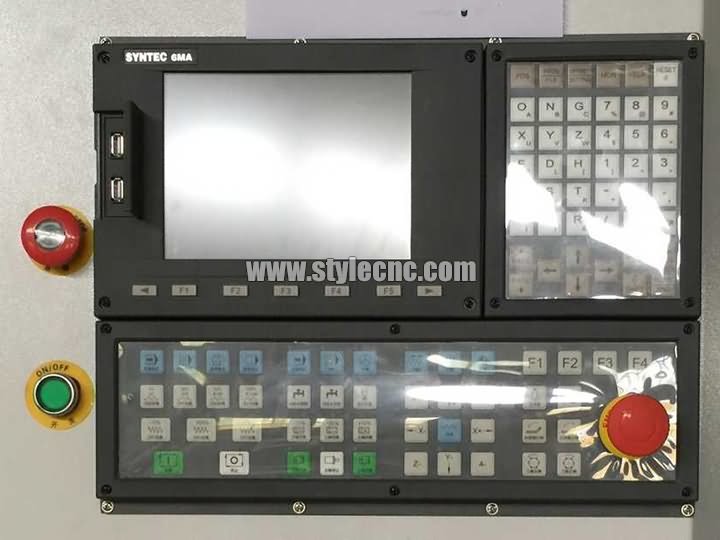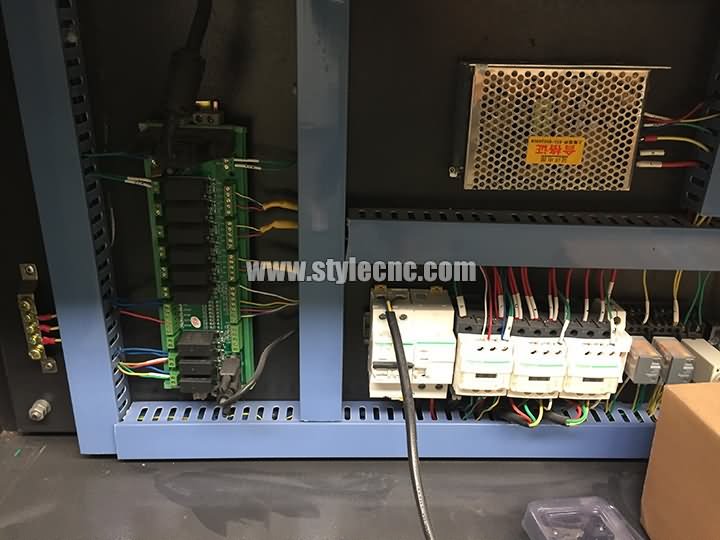 CNC Milling Process: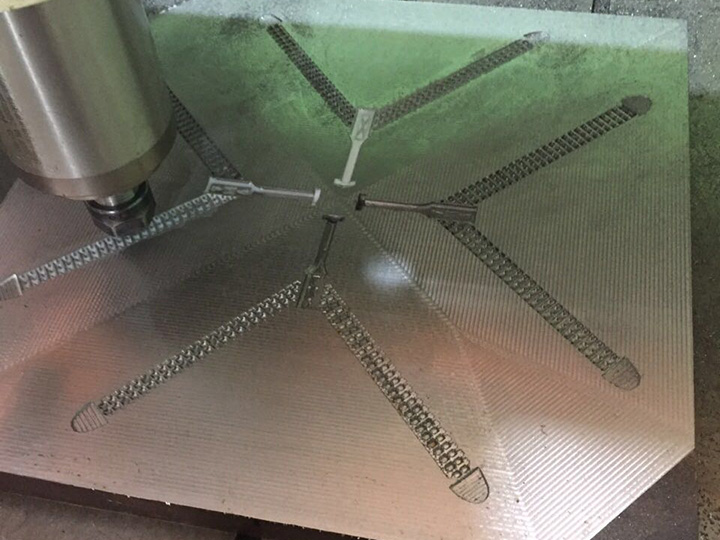 Automatic CNC Milling Machine for Mold Making Applications:
CNC milling machine is suitable for milling most materials, including copper, aluminum, steel, iron, brass, wood, foam, and plastics. It is widely used in injection mould, automotive, ironware mould, shoe mold, drop mold, metal molds, clock parts, copper electrodes, zinc electrodes, metal electrodes, metal crafts, metal arts, jewelry, jade, dental crown, and other molding industries. It is especially designed for batch machining molds, watch, eyeglasses, panel, brand, badge, outside surface's sleeking, three-dimensional graphics and words, It's easy for this milling machine to produce 2D or 3D relieves on various materials.
Automatic CNC Milling Machine Projects: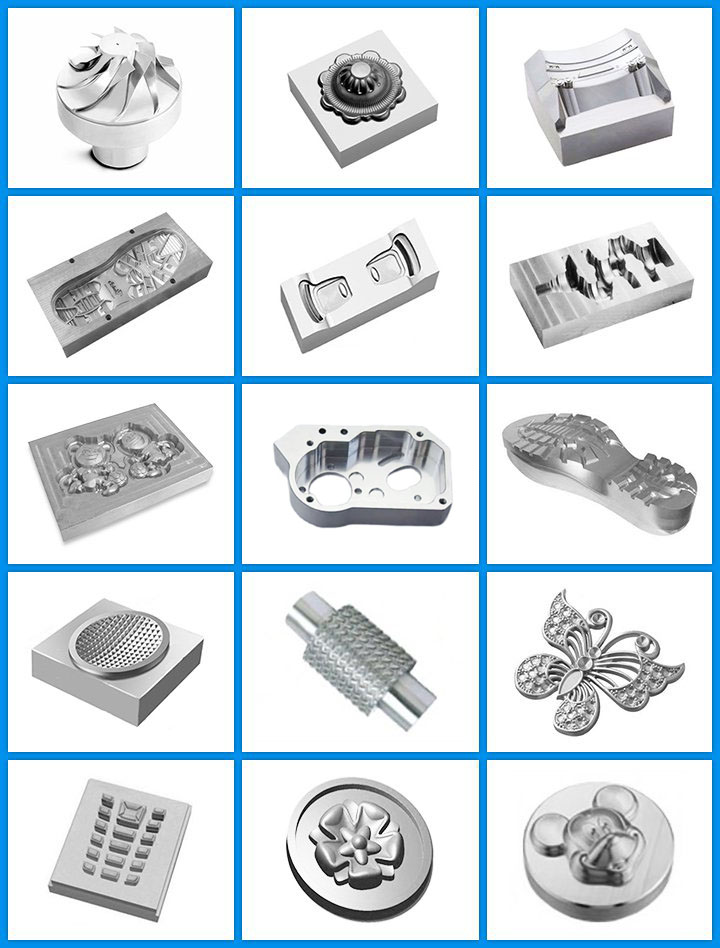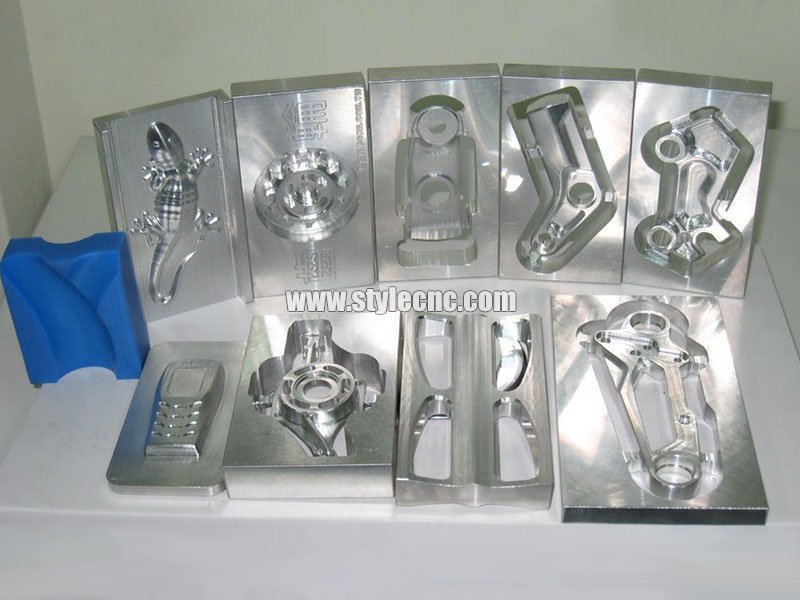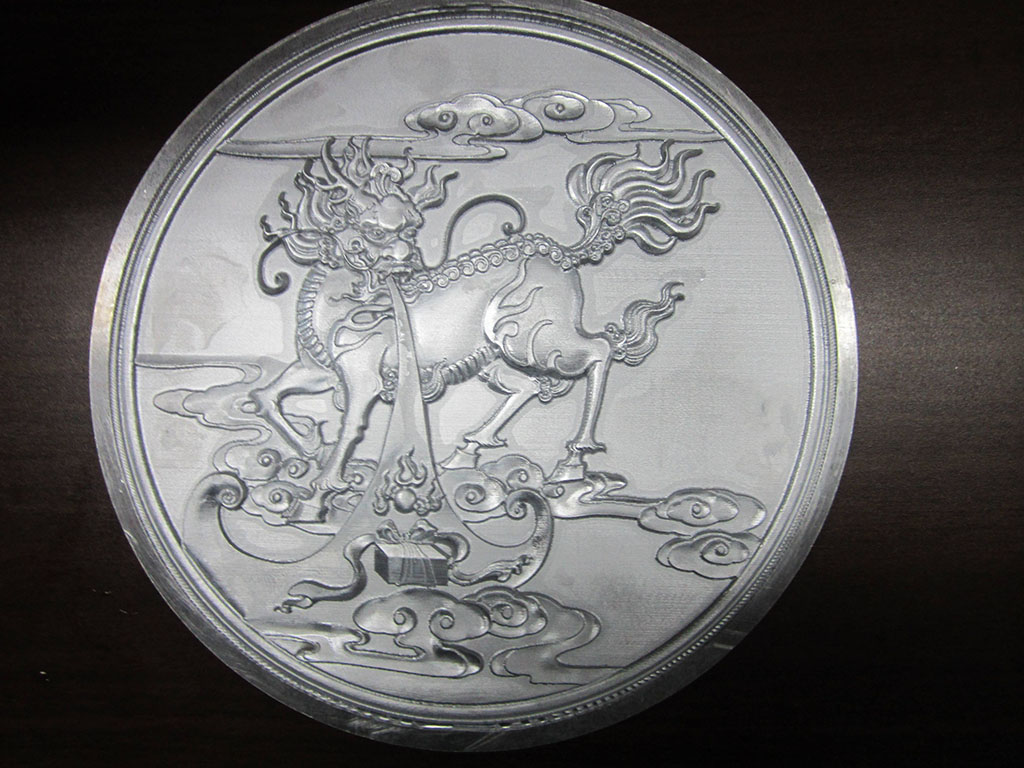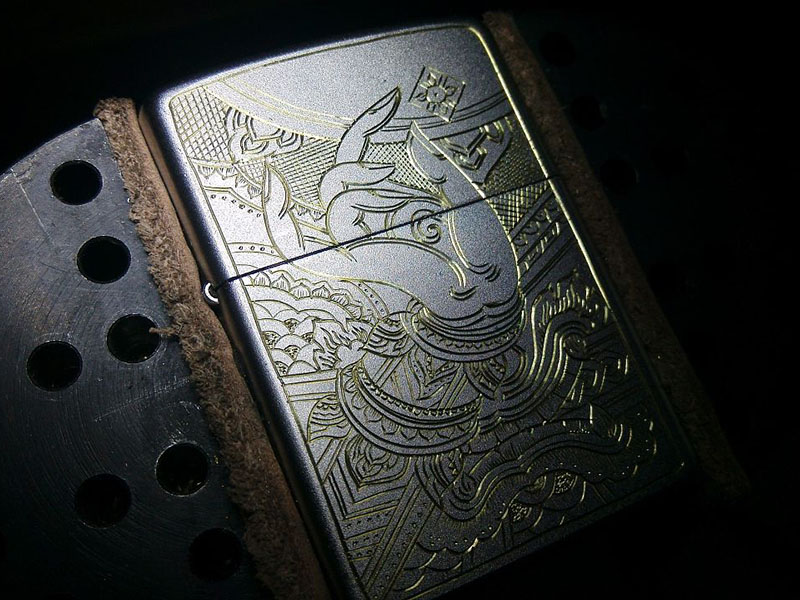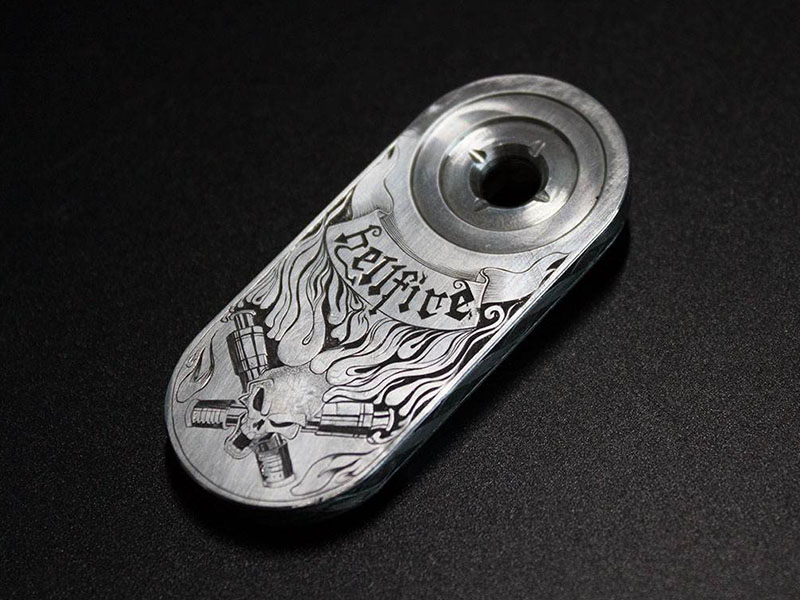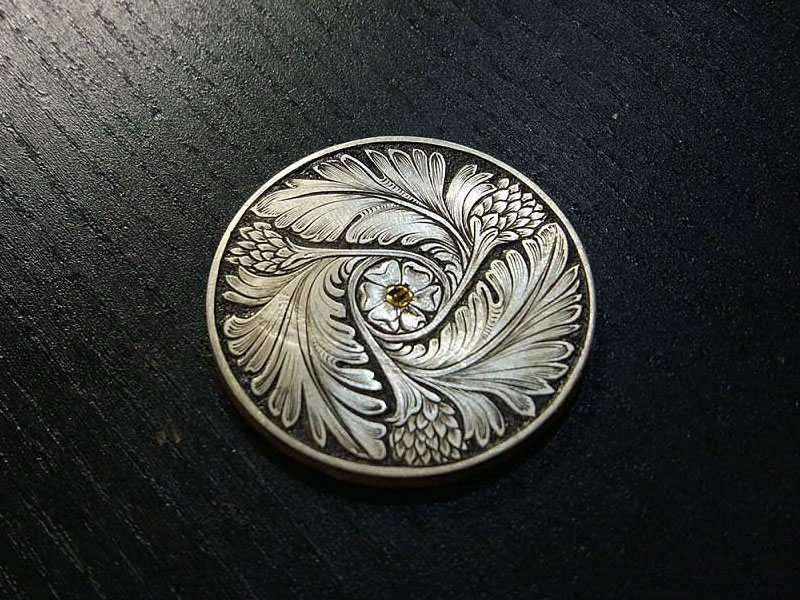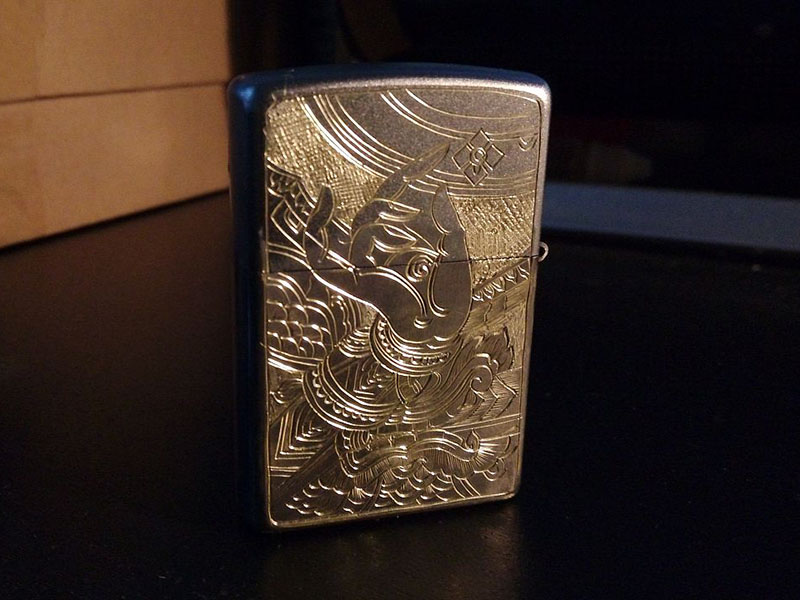 International Shipping Around the World
All the CNC machines can be shipped worldwide by sea, by air or by international express logistics via DHL, FEDEX, UPS. You are welcome to get a free quotation by filling up the form with name, email, detailed address, product and requirements, we will shortly contact you with the full information including the most suitable delivery method (fast, secure, discreet) and freight.
Post A Review
Customer Reviews and Testimonials
Derek Christian

from CanadaPosted on

Nov 15, 2022

So far this automatic milling machine is as good as I expected and serves its purpose in my gunsmith shop to repair, design, modify, or build guns. Sturdy enough with its structure for metal fabrication. If you take the time to learn the CNC controller software, the mill table will be easy to use and provide excellent quality works. In addition, there are some upgrade kits to bring it to the next level. I recommend ST7090-2F for the price and quality.

Terry Dunlap

from United StatesPosted on

Mar 02, 2022

I got this mill for close to a month, and have used it numerous time to make custom car part prototypes out of aluminum. I have also made a few milled coinages too. It has worked well for me. Any time I have had a question or concern I received a very prompt response from STYLECNC's support. They are courteous and helpful. Great power tool with superior customer support. I will recommend this CNC mill and company.

Luca S Shepherd

from United KingdomPosted on

Sep 01, 2020

I got my CNC mill in perfect condition. As soon as I opened the package, I knew to expect quality. Everything was there. You need some imagination to follow the build instructions. Not a big deal to change, but be careful. Overall, it does feel like quality. Two hours, and it was done. Looks good and the control panel does what you'd expect.

Protap Kumar Roy

from BangladeshPosted on

Jun 05, 2018

ভাল মেশিন এবং প্যাকিং. দ্রুত পরিবহন। বেশ কয়েক মাস ব্যবহারের পরে, আমি বলতে পারি এটির দামের জন্য এটি সত্যিই একটি ভাল সিএনসি ছাঁচনির্মাণ মেশিন।

Fabio Hoyos

from United StatesPosted on

Apr 05, 2017

The product agrees with the specified. I use this machine processing shoe mold. Processing speed is satisfactory. I recommend this seller.