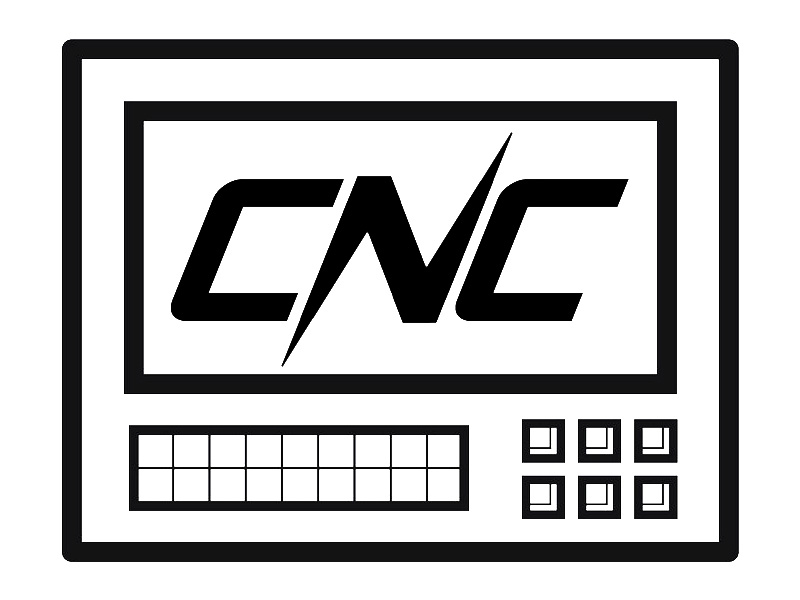 NC Definition
The term numerical control is a widely accepted and commonly used term in the machine tool industry. Numerical Control (NC) enables an operator to communicate with machine tools through a series of numbers and symbols.
CNC Definition
NC which quickly became CNC (Computer Numerical Control) has brought tremendous changes to the manufacturing industry. New machine tools in CNC have enabled industry to consistently produce parts to accuracies undreamed of only a few years ago. The same part can be reproduced to the same degree of accuracy any number of times if the CNC program has been properly prepared and the computer properly programmed. The operating commands which control the machine tool are executed automatically with amazing speed, accuracy, efficiency, and repeatability.
The machine is connected to a computer, the computer will tell it where to move. First, the CNC operator should do the toolpath creation, the operator uses a software program to draw the shapes and create the tool path that the machine will follow.
The ever-increasing use of CNC in industry has created a need for personnel who are knowledgeable about and capable of preparing the programs which guide the machine tools to produce parts to the required shape and accuracy. With this in mind, the authors have prepared this textbook to take the mystery out of CNC - to put it into a logical sequence and express it in simple language that everyone can understand. The preparation of a program is explained in a logical step-by-step procedure, with practical examples to guide the user.
CNC Glossary
CNC: Computer Numerical Control.
G-Code: A universal numerical control (NC) machine tool language that specifies axis points to which the machine will move.
CAD: Computer Aided Design.
CAM: Computer Aided Manufacturing.
Grid: The minimum movement, or feed, of the router head. Head automatically moves to next grid position when button is toggled in continuous or step mode.
PLT (HPGL): Standard language for printing vector-based line drawings, supported by CAD files.
Toolpath: User-defined, coded route which the cutter follows to machine the workpiece. A "pocket" toolpath cuts the surface of the workpiece; a "profile" or "contour" toolpath cuts completely through to separate the workpiece shape.
Step Down: Distance in Z-axis that the cutting tool plunges into the material.
Step Over: Maximum distance in X or Y axis that cutting tool will engage with uncut material.
Stepper Motor: A DC motor that moves in discrete steps by receiving signals, or "pulses" in a particular sequence, thus resulting in very precise positioning and speed control.
Spindle Speed: Rotational speed of cutting tool (RPM).
Conventional Cut: Cutter rotates against direction of feed. Results in minimal chatter but can lead to tearout in certain woods.
Subtractive Method: The bit removes material to create shapes. (Opposite of additive method.)
Feed Rate: Speed at which the cutting tool moves through the workpiece.
Home Position (Machine Zero): Machine-designated zero point determined by physical limit switches. (It does not identify actual work origin when processing a workpiece.)
Climb Cut: Cutter rotates with direction of feed. Climb cutting prevents tearout, but can lead to chatter marks with a straight-fluted bit; a spiral-fluted bit will reduce chatter.
Work Origin (Work Zero): The user-designated zero point for the workpiece, from which the head will perform all it's cutting. X, Y and Z axes are set to zero.
LCD: Liquid Crystal Display (used on the controller).
U Disk: External data storage device that is inserted into a USB interface.