What You Should Know Before Buying a Laser marking machine?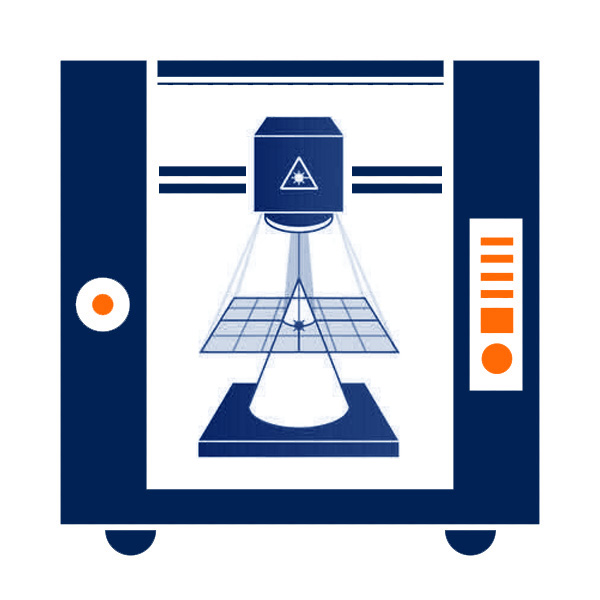 What is Laser marking machine?
Laser Marking Machine is a kind of laser equipment that uses laser to leave marks on an object such as wood, metal, ABS, PVC, leather, fabric, which also includes color change due to chemical or molecular alteration, charring, foaming, melting, ablation, etc. The technique does not involve the use of inks, nor does it involve tool bits which contact the engraving surface and wear out, giving it an advantage over alternative engraving or marking technologies where inks or bit heads have to be replaced regularly. Laser marking machine is also called laser marker, laser marker machine, laser engraving machine, laser marking system, laser marking equipment.
Laser marking is what happens when the beam interacts with the surface of a material, slightly altering its properties or appearance. Laser heats the material, causing oxidation under the surface and turning the material black. Laser Marking Machine is achieved by moving a low-powered beam slowly across the material using a method called discoloration, which creates high-contrast marks without disrupting the material.

Laser Marking Machine Parameters:
| | |
| --- | --- |
| Laser power | 10W, 20W, 30W, 50W, 60W, 80W, 100W, 200W |
| Laser source | Fiber laser, CO2 laser |
| Marking depth | 0.01~0.5mm(according to material) |
| Marking speed | ≤15000mm/s |
| Price range | $4000.00 - $70000.00 |
| Cooling way | Air cooling, Water cooling |
| Operation system | Microsoft Windows |
*

is required
Request for Quotation for Laser marking machine
Rating for Laser marking machine Service
Close