Baseball bats CNC Wood Lathe with double axis for sale
Model: STL1516-2
Category: CNC wood turning lathe machine
Views:

2628
Brand:
STYLECNC
®
Rating:
Standard Price:

$

6980.00

/ Set
Price Range:

$

6980.00

to

$

8000.00

/ Set according to configuration

The price will float according to the configurations of Double Axis Automatic CNC Wood Lathe for baseball bats
Supply Ability: 10 Sets / Month In stock! From - Jinan Style Machinery Co.,Ltd
Payment Terms: L/C(Letter of Credit), T/T(Telegraphic Transfer), Western Union, Alibaba
Mail to us
Request for Quotation
Double axis automatic CNC wood lathe is designed for cylindrical workpiece, tubular sharp and vehicle wood crafts such as baseball bats, pillar, columns, chair legs, etc.
Video Show
Product Show
Applications of double axis automatic CNC wood lathe:
Double axis automatic CNC Wood lathe is used for various cylindrical workpiece, bowl sharp, tubular sharp and vehicle wood crafts, such as various staircase column, Roman column, general column, tables or chairs legs, washstand, wooden vase, wooden table, baseball bats, car wooden furniture, children' s bed column, etc.
Features of double axis automatic CNC wood lathe:
1. Heavy Cast iron lathe bed avoid shaking when the spindle rotates fast or the big sizes workpiece process, and the main spindle speed can be adjusted through the frequency converter.
2. DSP handle controller with USD interface, it is easier for allign cutters than computer.
3. Taiwan PMI helical guide Germany ball screw,high precision and durable.
4. Spindle divided into the single axial and biaxial, the chuck can be mounted to the system and biaxial can produce two pieces at the same time .
5. Double axis automatic cnc wood lathe use domestic famous brand stepper motor to ensure the precision .
6. Spindle speed data is shown on the cabinet panel.
7. Only one time tool setting .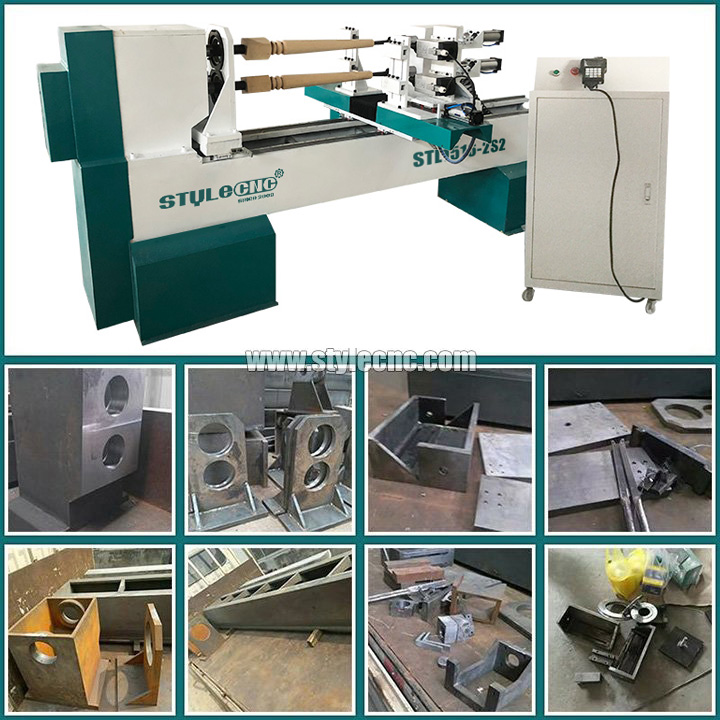 Technical parameters of double axis automatic CNC wood lathe:
| | |
| --- | --- |
| Model | Double axis automatic CNC wood lathe STL1516-2 |
| Max turning length | 100mm-1500mm |
| Max turning diameter | 20mm-160mm |
| Number of axis | double axis |
| Maximum feed rate | 200cm/min |
| Minimum setting unit | 0.01cm |
| Spindle motor power | 3.5kw air cooling spindle China brand |
| software | including |
| Power supply | AC380v/50hZ |
| Overall dimensions | 310*110*170cm |
| Weight | 1600kgs |
Detail pictures of automatic double axis CNC wood lathe:
1. Universal adjustable bracket certer shealth, standard size 68mm(suitable for thin wood<80mm diameter)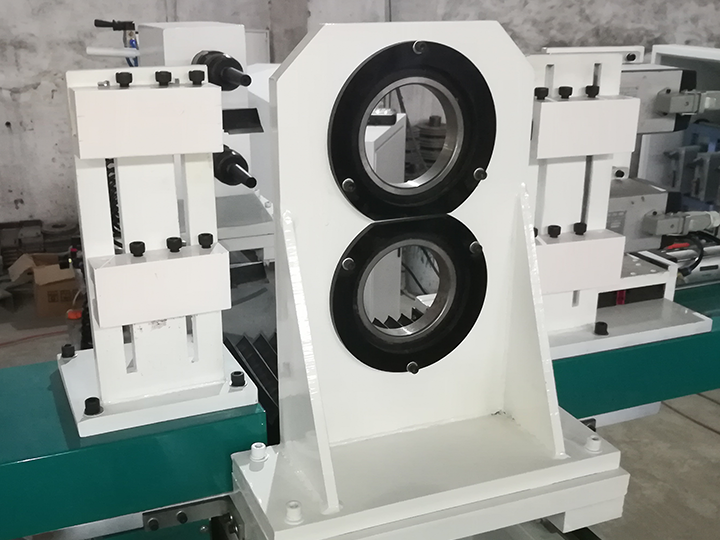 2. Air cylinder to stable the work piece, casr iron Machine body more weight and stable.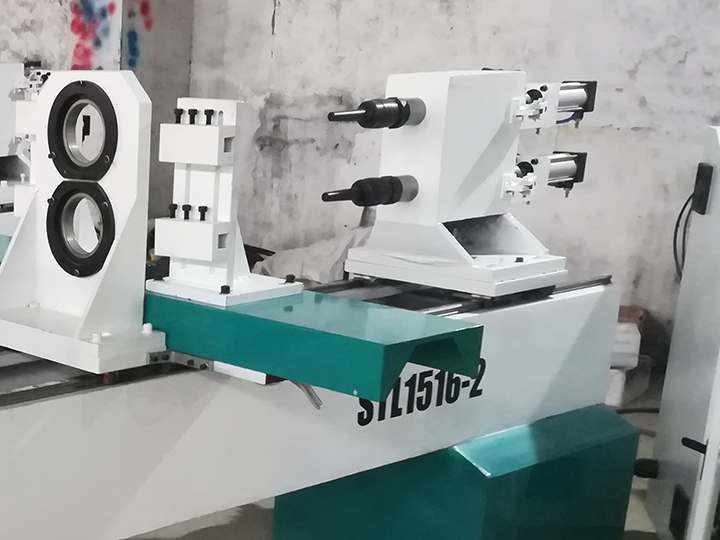 3. Double cutters, more stable and smooth working.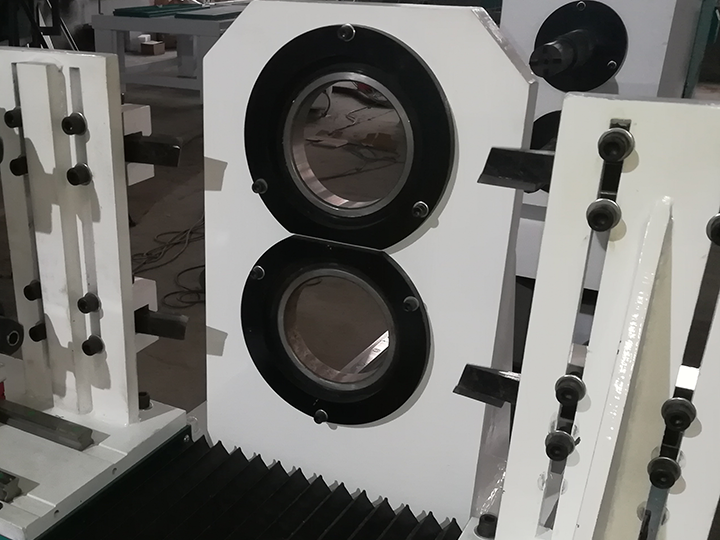 Samples of automatic double axis CNC wood lathe: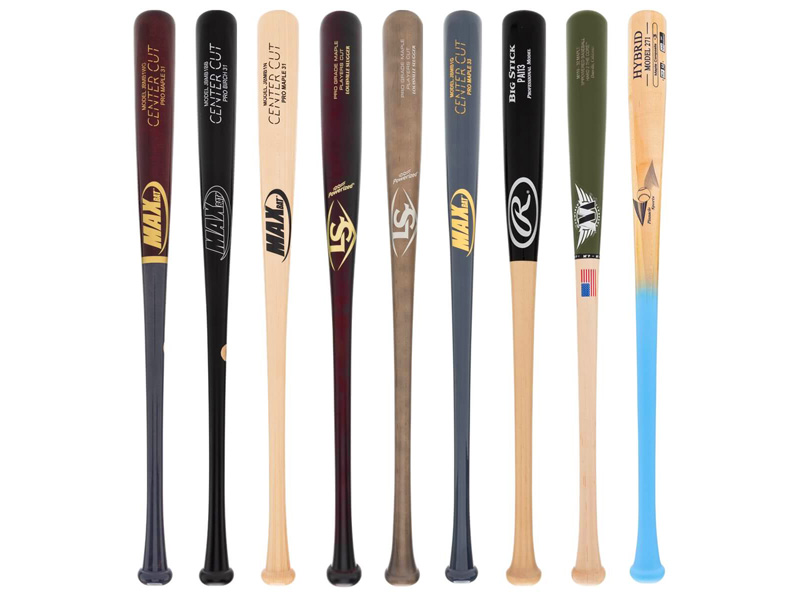 Automatic double axis cnc wood lathe to make baseball bat: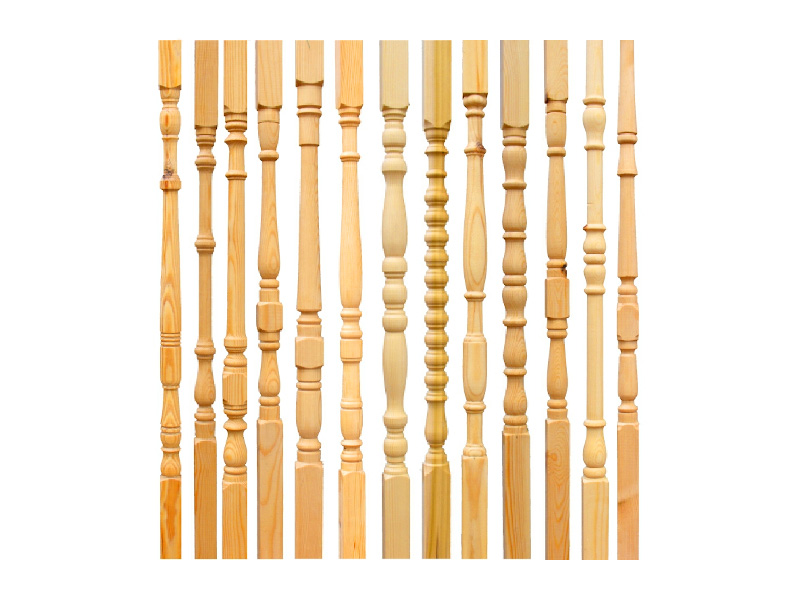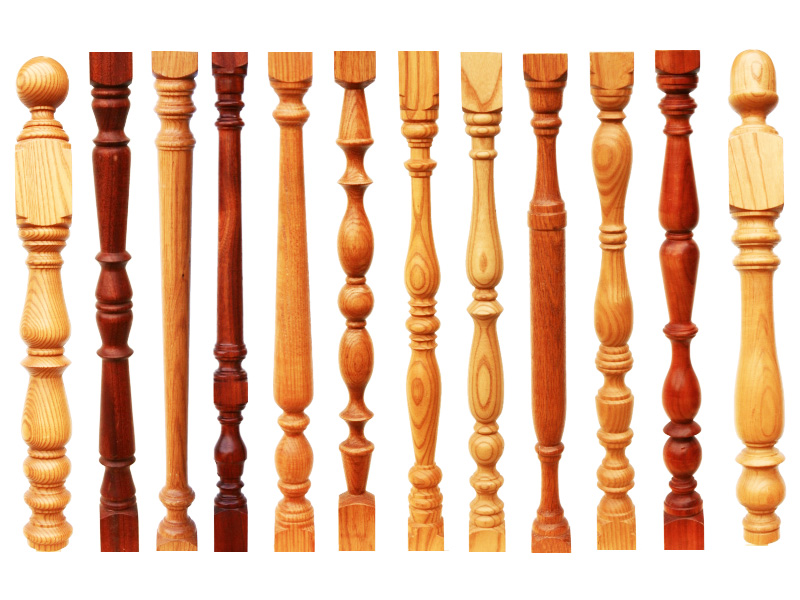 Learn more CNC Wood Lathe: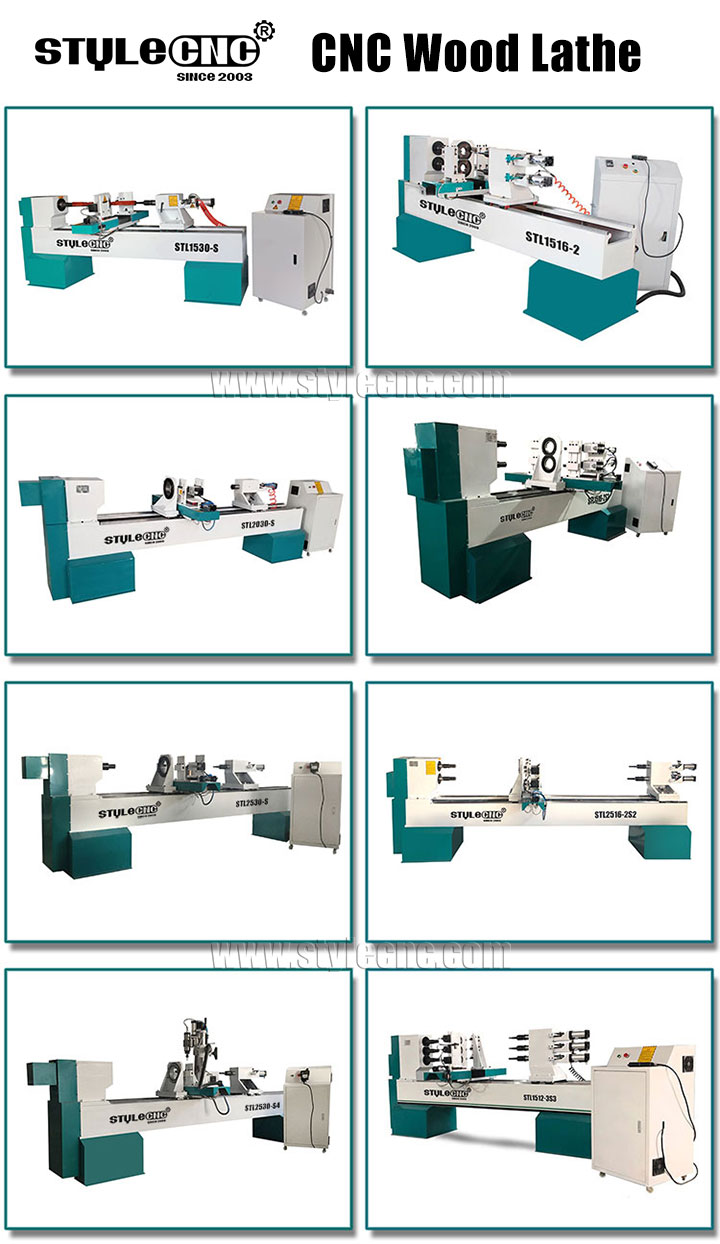 Scan QR code for mobile friendly

Data statistics, please wait a moment!
* is requiredRequest for Quotation
Write a customer review
Customer from Czechia [ IP: '77.75.77.*' ]

Overall, this is an incredible value. Very heavy, and very sturdy. Operate easily.
Whoever designed the packaging was a genius. There's pretty much no way to damage the parts in shipping. Amazing packaging!!! Completely protects the contents so they arrive in the same condition as when they left the factory.

Customer from Spain [ IP: '2.143.255.*' ]

Llegó antes de lo esperado. ¡Y funciona muy bien, gracias STYLECNC!

Customer from Maldives [ IP: '124.195.222.*' ]

very fast delivery service and item was as described.
Related Articles
CNC Wood turning lathe STL1530-S is ready for delivery to Turkey

CNC Wood turning lathe STL1530-S is finished and ready for delivery to Turkey. The customer uses it to make stair railing, baseball bat, chair leg etc cylinder wood materials engraving.STYLECNC News

STL1516 CNC wood turning lathe machine is ready to be shipped to Argentina

​STL1516 CNC wood turning lathe machine is designed for our Argentina customer, the machine is ready to be shipped to Buenos Aires, Argentina.STYLECNC News

CNC wood lathe turning operation

CNC wood lathe has entered a stable period, at present, the CNC wood lathes on the market have no different with ordinary wood lathes, but they also have their own little personality. CNC Solutions

In the use of a CNC wood lathe, there will be system and random errors, STYLECNC will analysis the reasons of CNC wood lathe errors for everyone.User Manual

New CNC wood lathe is ready for delivery to Romania

Romania CNC wood lathe STL1530-S with single axis, double blade for wood turning, the spindle has installed gymbal for wood grooving, carving and hollowing.STYLECNC News

Big size CNC wood lathe with spindle for carving

Big size CNC wood lathe can max turn 200mm length column with 300mm diameter, The spindle can do carving, grooving, twisting and hollowing, etc.STYLECNC News

A guide to buy the right CNC wood lathe machine?

There are so many models CNC lathe machine for different work, so some customer don't know which model CNC lathe machine is suitable for their work, now STYLECNC will let you know every model machine's features and function.CNC Solutions
Contact STYLECNC
Jinan Style Machinery Co.,Ltd
Tel: +86-531-83161518
Mob/Whatsapp/WeChat: +86-18766148818
Skype:
Email: info@stylecnc.com
Website: www.stylecnc.com
Office: Yongda Buliding, Nanquanfu Street, Licheng District, Jinan, Shandong, China
Factory: Huashan Industrial Park, Licheng District, Jinan, Shandong, China