Automatic Feeding CNC Fabric Laser Cutter for Home Use
Type: CO2 Laser Cutting Machine
Sale Price: $6000.00 / Set
Price Range: $6000.00 to $7500.00 / Set Based On The Features
Supply Ability: 600 Sets / Month Waiting for Your Order in Stock
Global Shipping: Available to Your Location in
Payment Terms: T/T, Credit Cards, e-Checking, Alibaba Trade Assurance
CNC laser fabric cutter for home use with automatic feeding system is suitable for cutting fabric, garment, textile, leather, cloth in home shop and small business. Now the affordable fabric laser cutter for sale at cost price.
Demonstration Video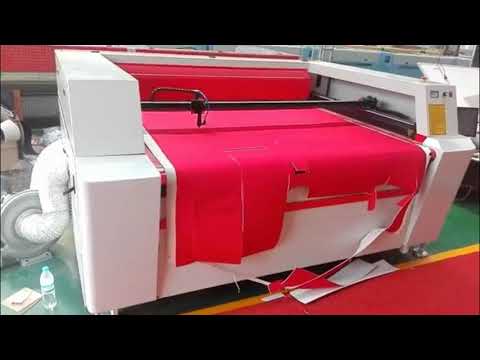 Product Details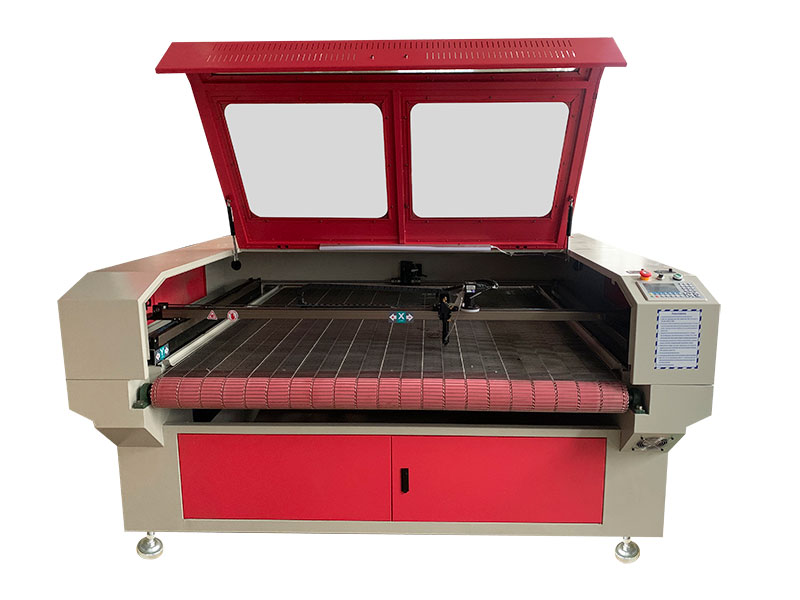 What is Laser Fabric Cutter?
Laser fabric cutter is a type of CO2 laser cutting system that uses high-energy-density laser beams to complete rapid cutting work on clothing fabrics. Fabric laser cutting machines are widely used in the textile and garment industry. Laser fabric cutting machines are applied to cut fabrics, lint free cloth, linen, cotton, chemical fiber, woven fabrics, lace, leather, mesh, trademarks, clothing accessories, and more flexible fabrics.
CNC Laser Fabric Cutter Advantages
Fabric laser cutting machine has the advantages of convenient and fast, flexible conversion, accurate and efficient, energy saving and environmental protection in the cutting of clothing fabrics, so it is favored by users in the textile and clothing industry.
No Burr/Fraying with Laser Fabric Cutting
Laser fabric cutting is done by high temperature process. It can make the cutting edge to close up automatically. Hence, no need to recut the fabric patterns after one-time cutting.

No Distortion To Cut Fabric
In the process of cutting, laser dose not touch the processed fabric, but laser beam works on the fabric.
High Precision
Diameter of the laser beam can be focalized into 0.1mm. Cutting is done exactly according to uploaded graphics through computer control.
High Efficiency & Easy Operation
Just upload the graphics into the cutting machine and laser will cut fabric into shapes as designed.
CNC Fabric Laser Cutter Technical Parameters
| | |
| --- | --- |
| Model | STJ1610A |
| Amount of Laser Head | Single-head |
| Working Area | 1600*1000mm |
| Laser Power | 60w/80w/100w/130w/150w |
| Laser Type | CO2 Sealed Laser Tube,10.6μm |
| Cooling Type | Water Cooling |
| Max.Moving Speed | 1600mm/s |
| Max.Working Speed | 1400mm/s |
| Laser Output Control | 0-100% Set by Software |
| Min.Character Engraved | Chinese:2.0mm×2.0mm,Englishletter:1.0mm×1.0mm |
| Highest Scanning Precision | 4000DPI |
| Locating Accuracy | ≤+0.02mm |
| Controlling Software | DSP Control System |
| Graphic Format Supported | DST, PLT, BMP, DXF, DWG, AI, LAS |
| Compatible Software | CORELDRAW,PHOTOSHOP,AUTOCAD,TAJIMA,etc. |
| Color Separation | Yes |
| Drive System | High-precision 3-phase Stepper Motor |
| Auxiliary Equipments | Exhaust Fan and Smoke Pipe |
| Power Supply | AC110V/220V+10%,50HZ/60HZ |
| Working Environment | Temperature0-45℃,Humidity5-95%(No Condensate Water) |
CNC Fabric Laser Cutting Machine Features
Fabric laser cutting machine adopts an automatic feeding system for home use and small business, no manual feeding is required, which saves time and effort. Automatic typesetting is also applied to the machine, and typesetting is based on the most material-saving method, which saves time and effort, saves materials, and reduces waste.
1. The rolls of the laser fabric cutter are able to roll up the large material automatically. Improve the working efficiency greatly.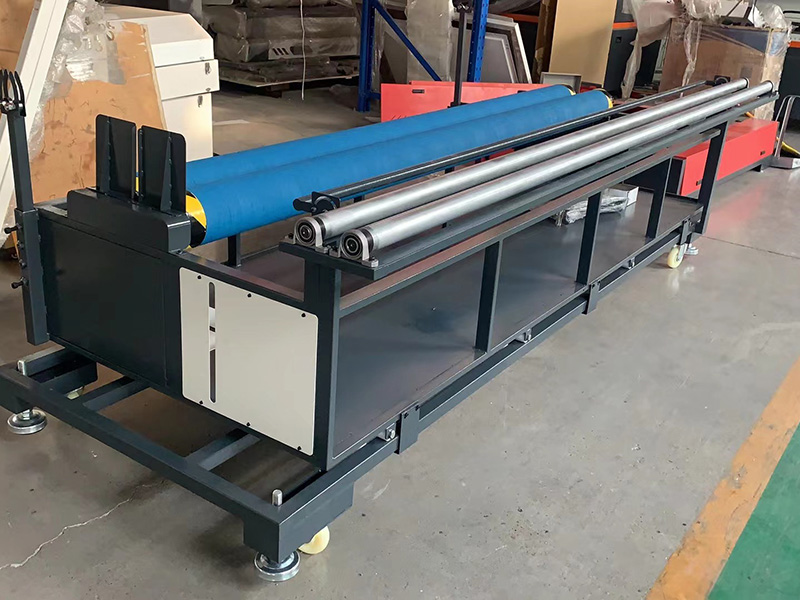 2. Adopt high speed Linear motion guide, ensuring the laser head is moving smoothly, fast and stable. Small cutting kerf, high cutting speed and accuracy guarantee the equipment's precision and lifetime.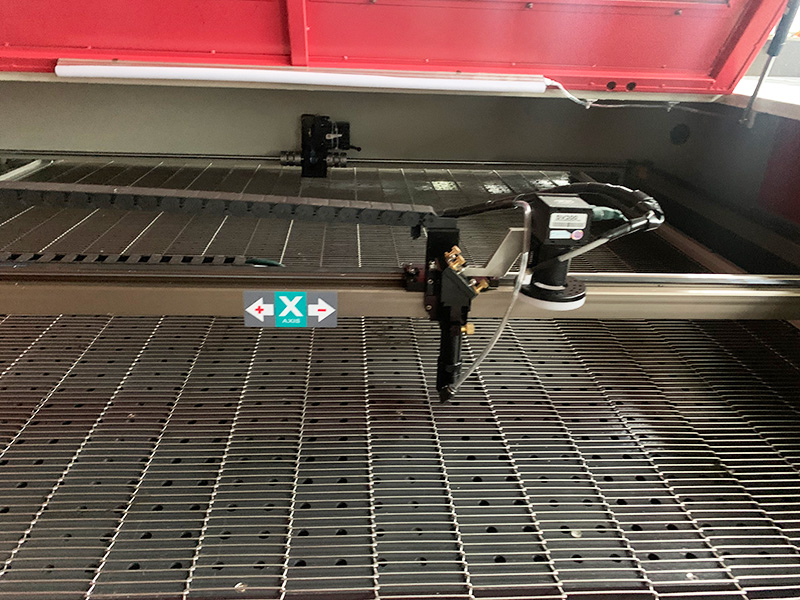 3. Ruida control system with professional motion control chip in it,has the function of consecutively. High speed curve cutting and the shortest path selection, which largely improves your working efficiency.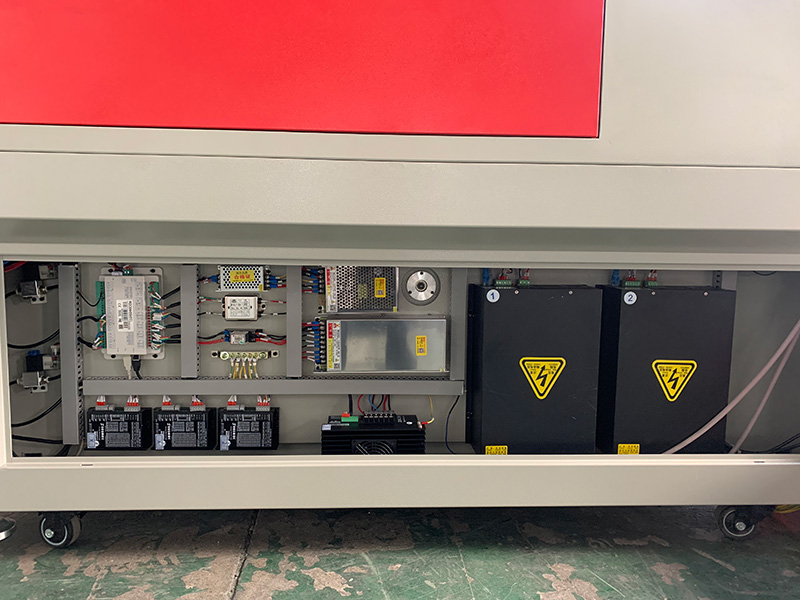 4. Scientific ventilation equipments, high power exhaust fan and strong honeycomb worktable play a vacuum adsorption, which can make the soft material very flat.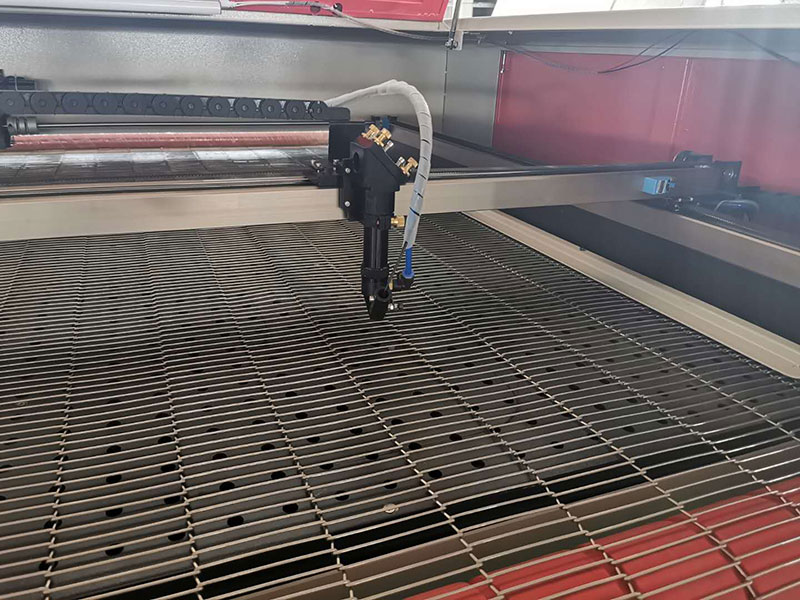 5. All the machines are equipped with USB offline control system, which makes the operation more convenient and faster.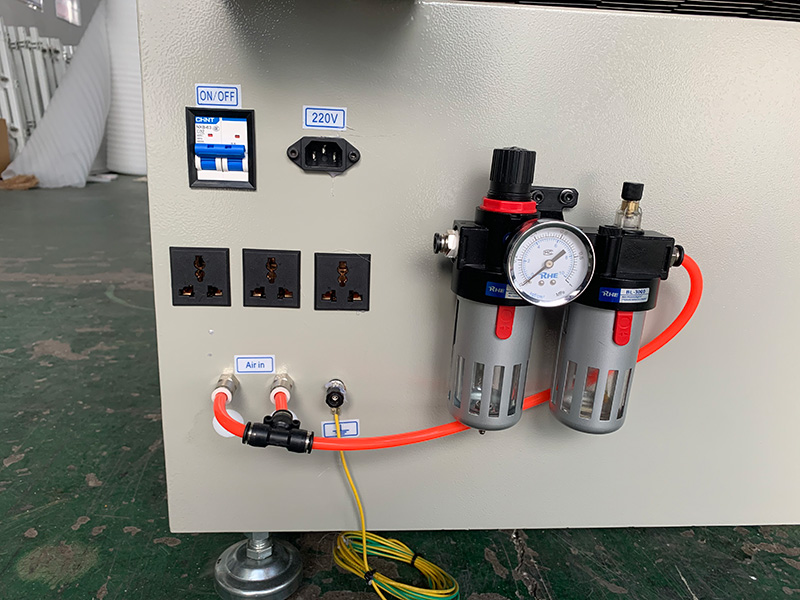 6. The Industrial chiller CW5200, ensuring the CO2 laser tube long time continue working.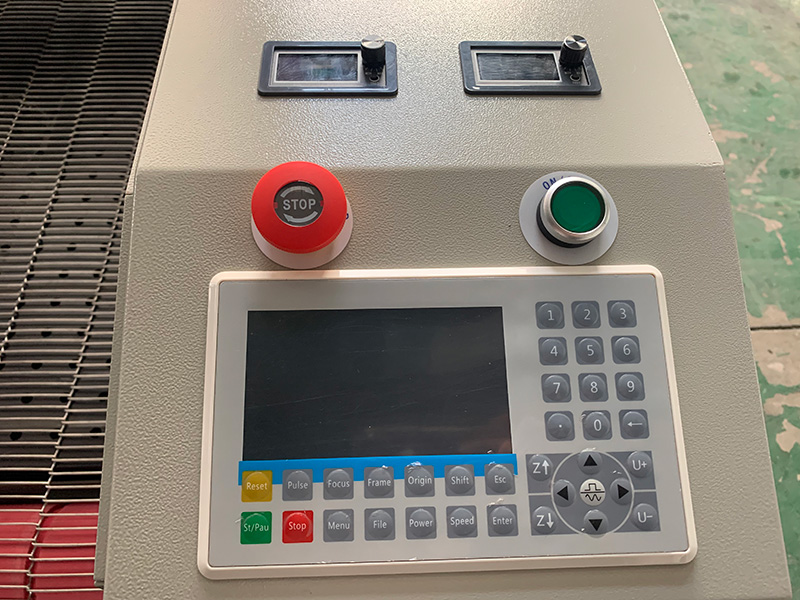 4. Spare parts are more durable like the mirrors and lens, rails, motors.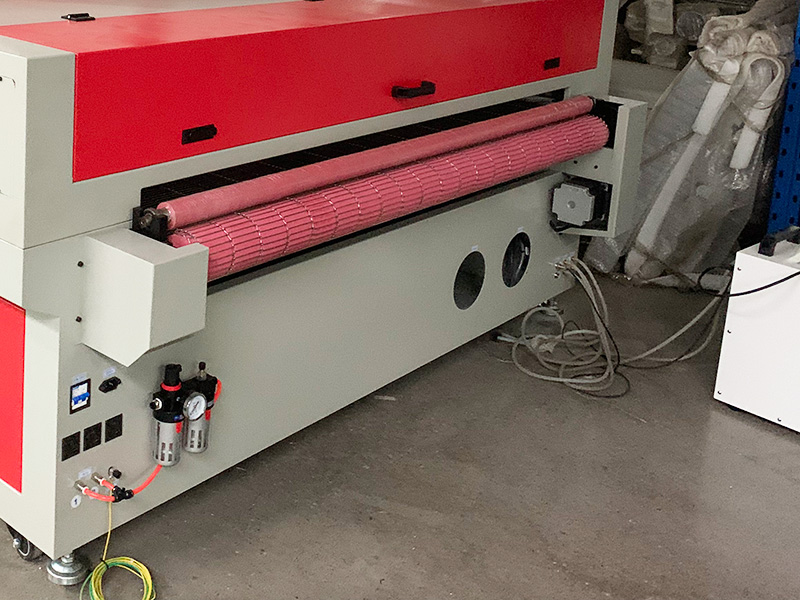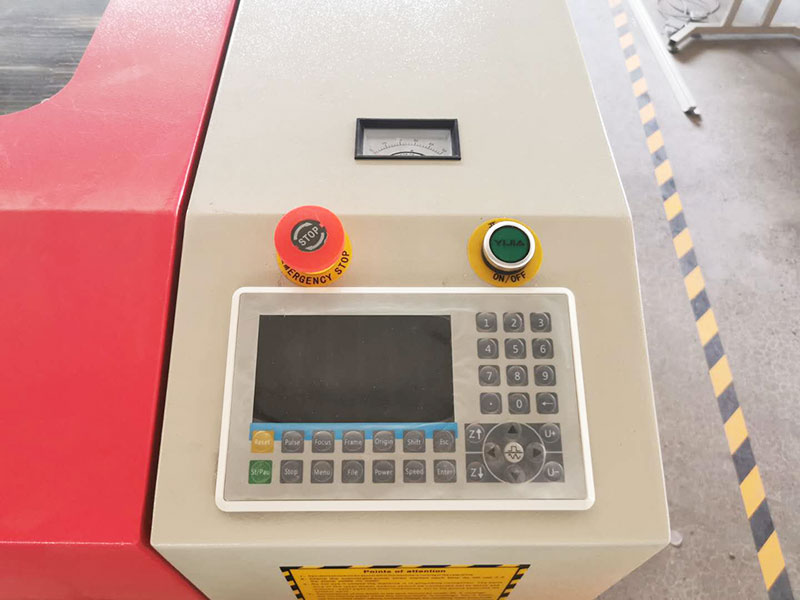 CNC Laser Fabric Cutter Applications
CNC laser fabric cutting machine is designed for cutting textile fabrics such as cotton, plush collar, real silk, polyester, chemical fiber, denim, flannel, genuine leather, artificial leather, soft surface leather, decorative leather, packaging leather in home shop and small business.
Industrial textile: filter cloth, bolting cloth, filter fabric, nonwoven, glass fiber, felt, synthetic fibre, fabric ducting, polypropylene (PP), polyethylene (PE), polyester (PES), polyamide (PA), cement packing, geotextile, coated fabric, PVC fabic, sponge, insulating material and other industrial flexible materials.
Non-woven fabrics for health & medical: insulating material, glass fibre, polyester fibre, Microfiber, Cleanroom Wiper, Glasses cloth, Micro-fiber Wiper, non-dust cloth, clean wiper, paper diaper, etc.
Home furnishing fabrics: upholster, carpet, mat, floor rug, mattress, curtain, doormat, valance, wall paper, tablecloth, bed sheet, bedspread, counterpane, dust cover, sofa fabric, etc.
Garment fabrics: sportswear, swimwear, diving suit, exposure suit, liner, lining, adhesive interlining, wadding piece, case-hardened cotton, synthetic leather, genuine leather, etc.
Automotive interiors: car seat cover, car cushion, car mat, car carpet, car rug, pillowcase, air bag, auto dustproof cover, seat belt (safety belt), etc.
CNC Laser Fabric Cutting Machine Projects
Fabric laser cutting machine is suitable for plush toy cloth processing, clothing processing industry, leather processing industry.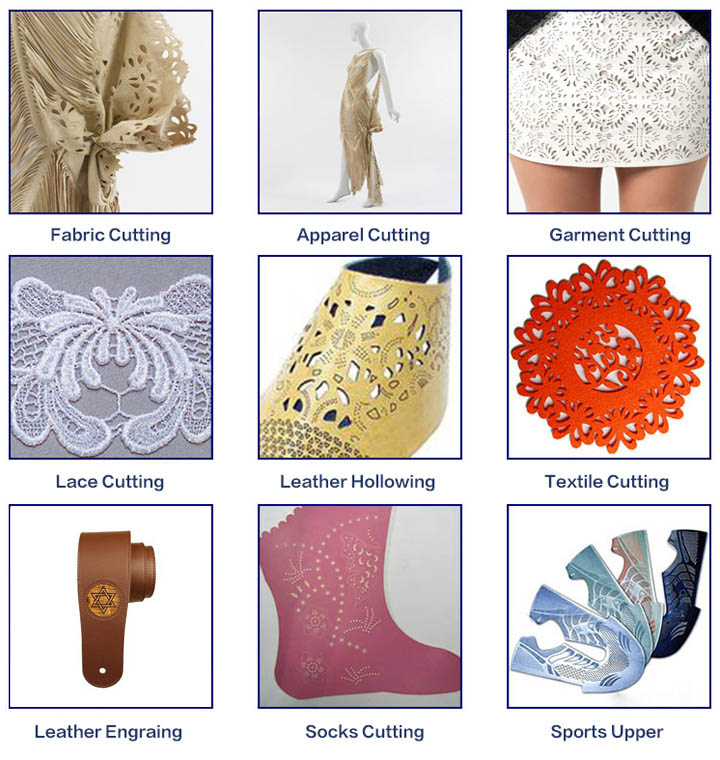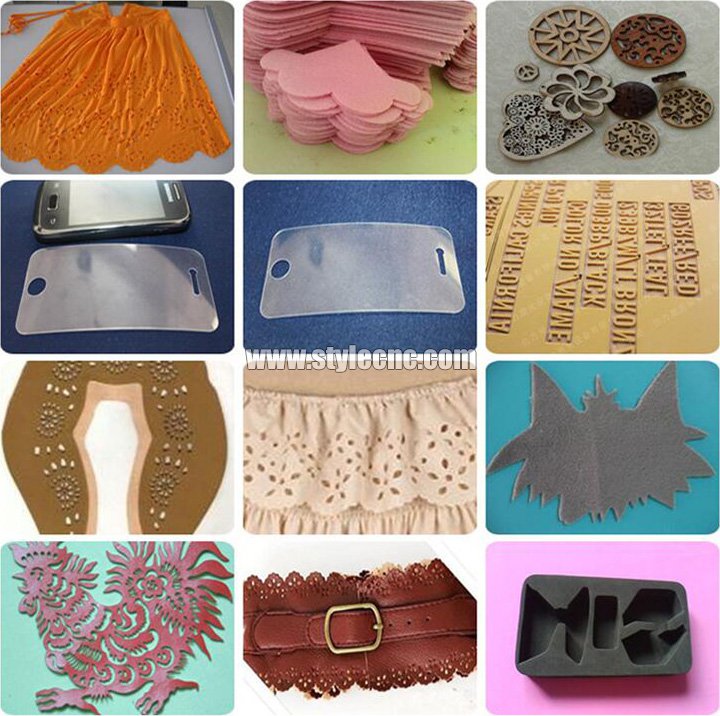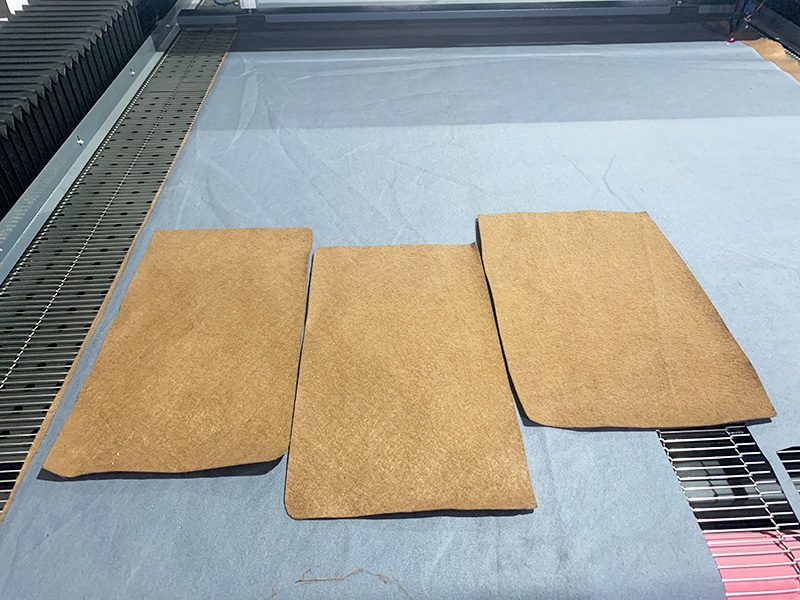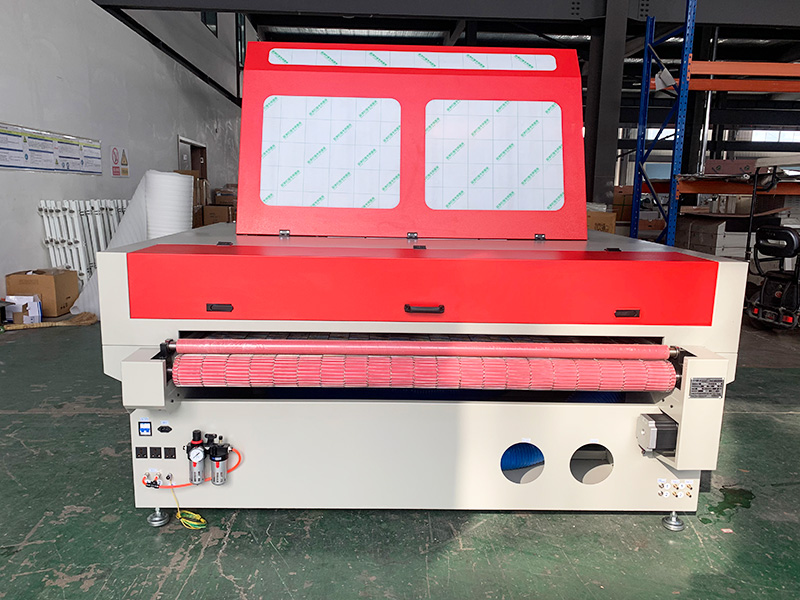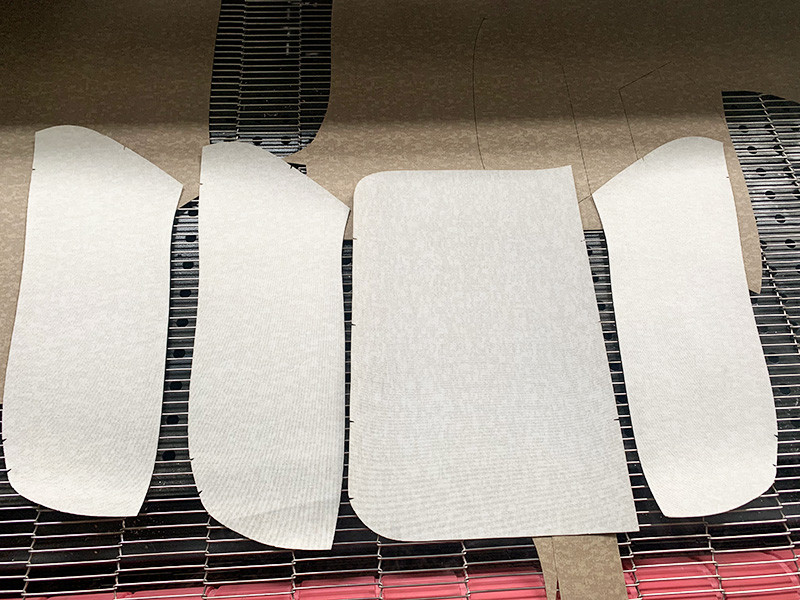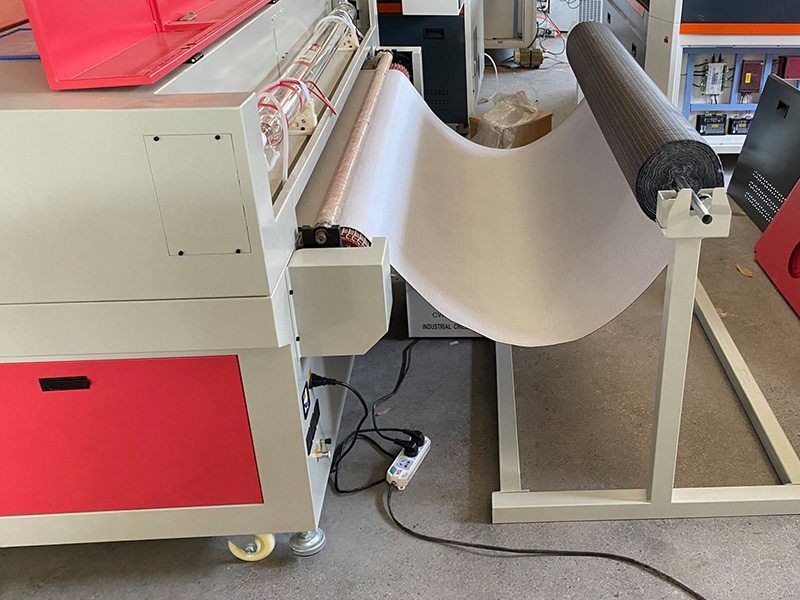 All Types of Laser Fabric Cutting Machines You May Like
Large Format Industrial Fabric Laser Cutting Machine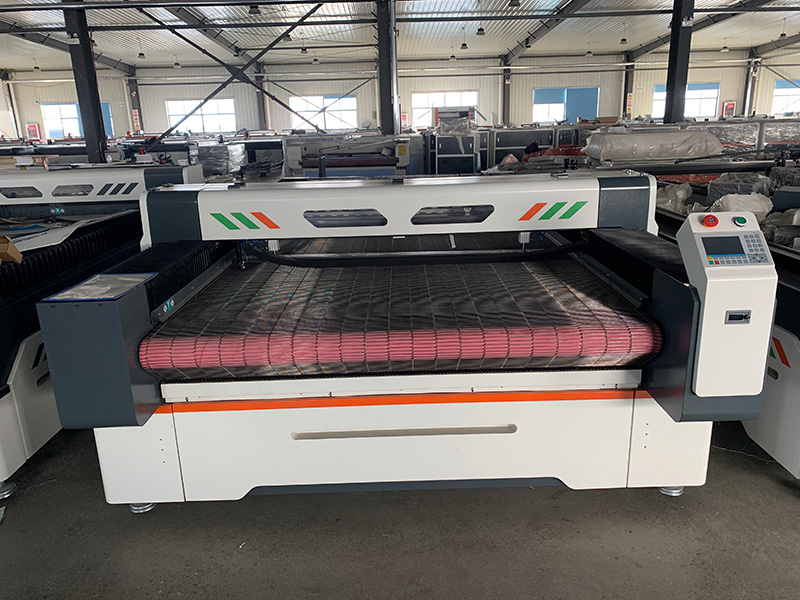 Hobby Laser Fabric Cutting Machine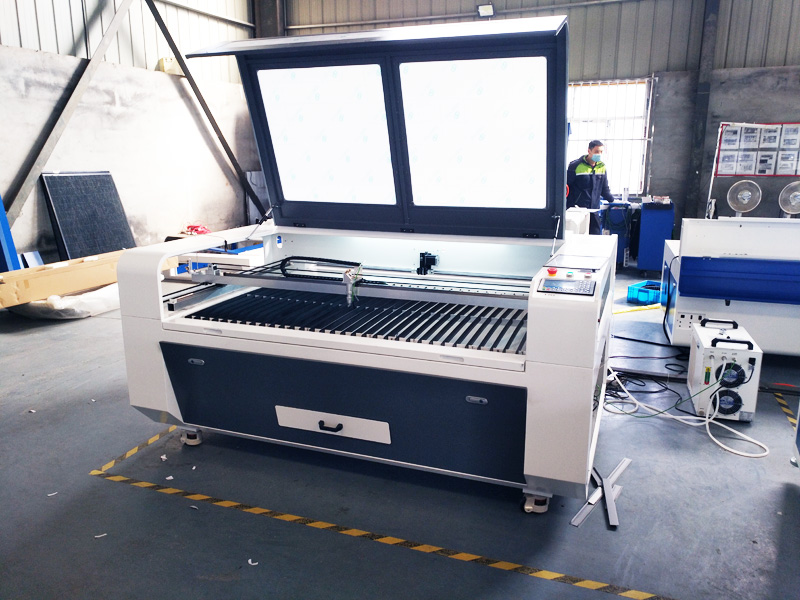 Multi Head Laser Fabric Cutter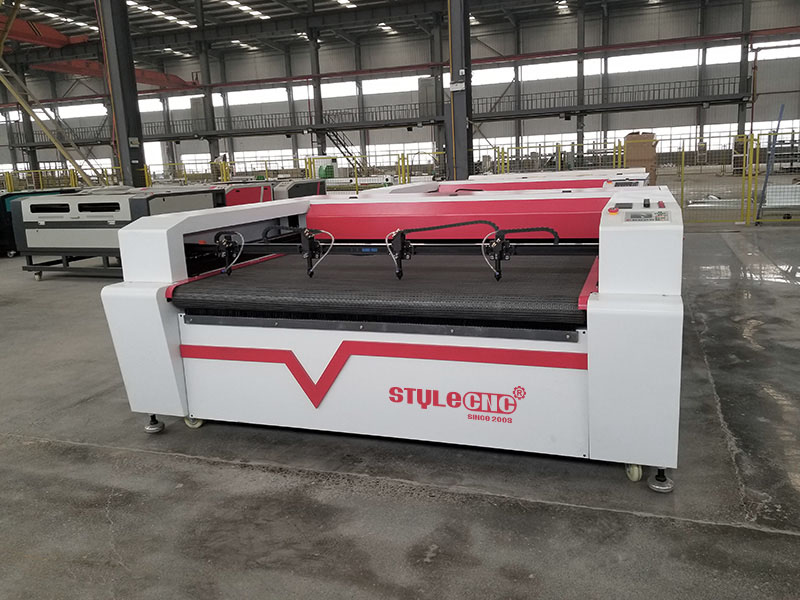 Laser Fabric Cutting Machine with CCD Camera for Sportswear with Sublimation Printing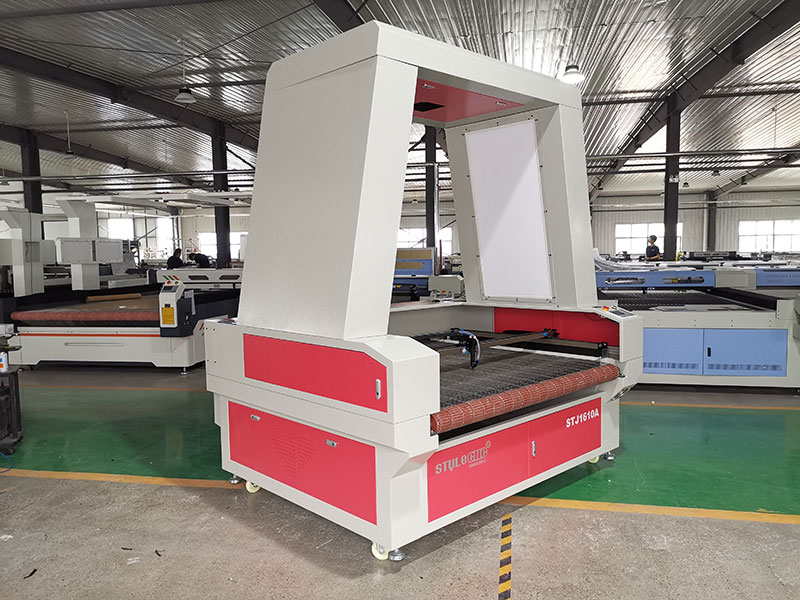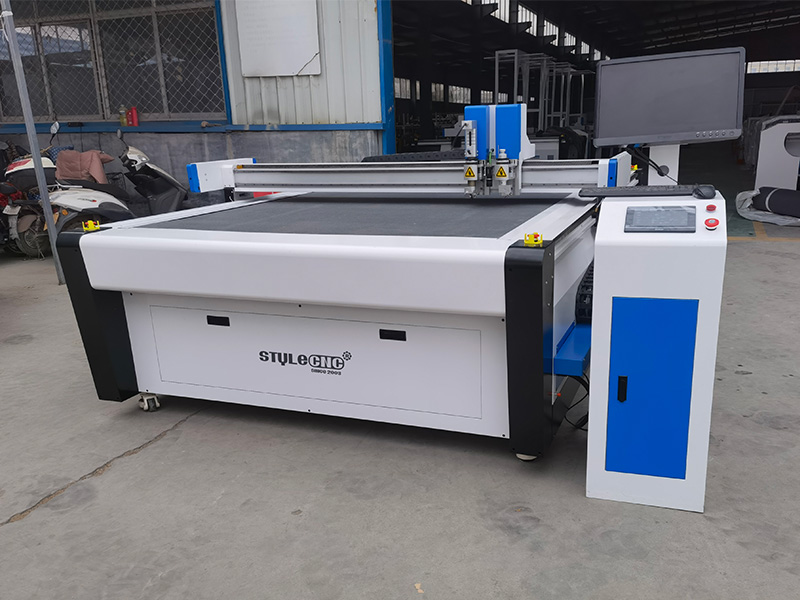 International Shipping Around the World
All the CNC laser machines can be shipped worldwide by sea, by air or by international express logistics via DHL, FEDEX, UPS. You are welcome to get a free quotation by filling up the form with name, email, detailed address, product and requirements, we will shortly contact you with the full information including the most suitable delivery method (fast, secure, discreet) and freight.
Post A Review
Customer Reviews and Testimonials
Abdulrahman

from South AfricaPosted on

Sep 11, 2020

Very honest and good manufacturer. buy in 2016 the first CNC laser cutter. it was high-quality fast delivered and without damage. this year 2018 ordered another 2 sets such CNC CO2 laser cutter and it works god forbid without problems. Order 4 CNC 1610 for store. Very good honest manufacturer. Very fast shipping, best quality and good manufacturer of CNC sell