3-In-1 Handheld Laser Cleaning, Welding, Cutting Machine for Sale
Type: Laser Welding Machine
Sale Price: $5400.00 / Set
Price Range: $5400.00 to $13800.00 / Set Based On The Features
Supply Ability: 600 Sets / Month Waiting for Your Order in Stock
Global Shipping: Available to Your Location in
Payment Terms: T/T, Credit Cards, e-Checking, Alibaba Trade Assurance
3-in-1 laser welding, cleaning, cutting machine is a portable all-in-one laser system with handheld laser gun to cut & weld metal, and clean rust, paint, resin, coating, oil, stains. Now the best multipurpose laser machine for sale at cost price.
Demonstration Video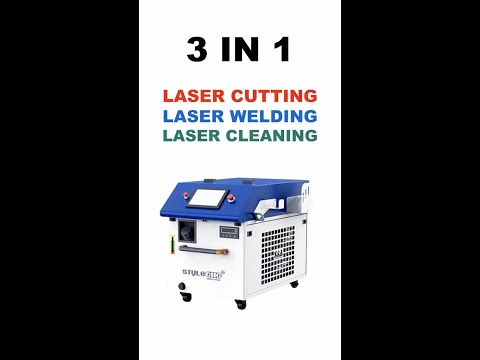 Product Details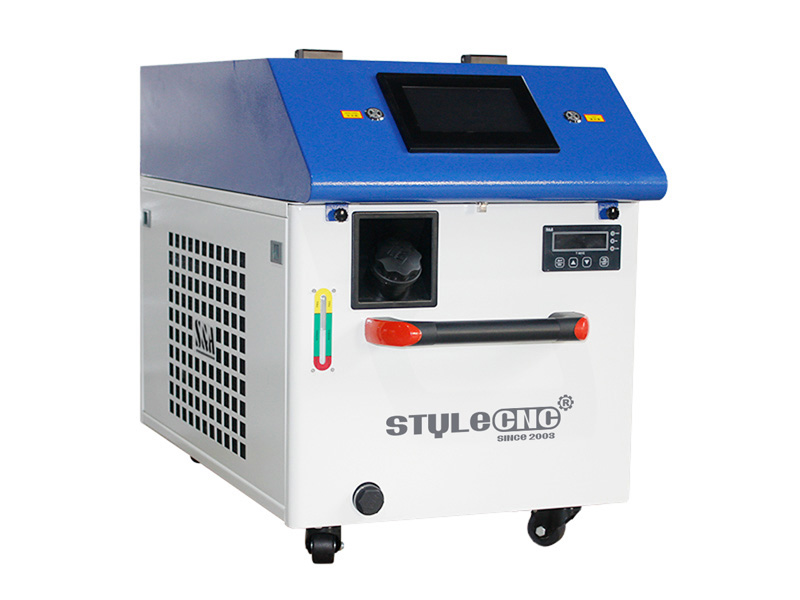 3-In-1 laser welding, cleaning, cutting machine is composed of fiber laser generator, handheld laser gun, water chiller, and 3 in 1 control system, which is used for laser welding, cleaning and handheld cutting. Each handheld laser gun is portable, convenient, and easy to use.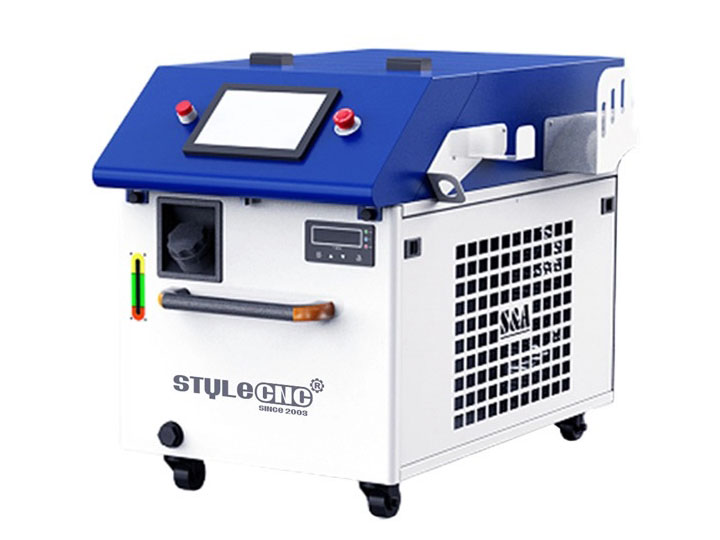 3-In-1 Handheld Laser Cutting, Welding, Cleaning Machine Features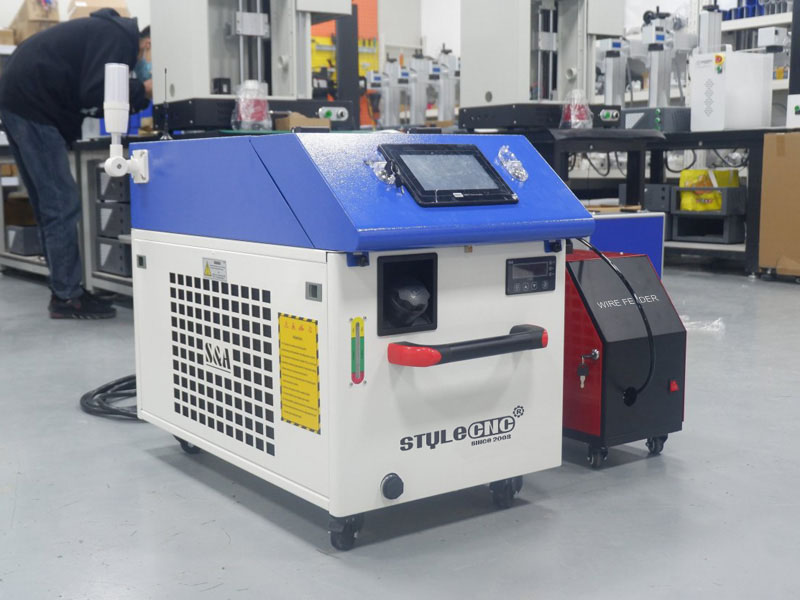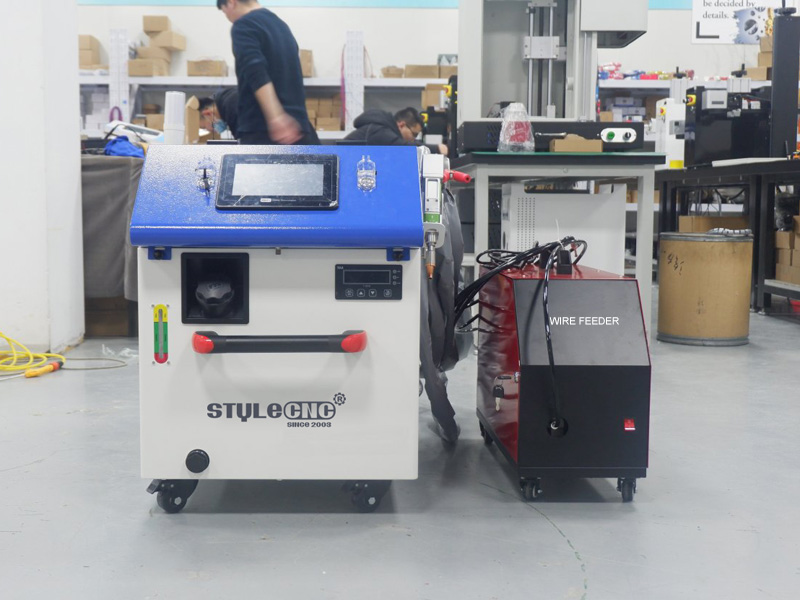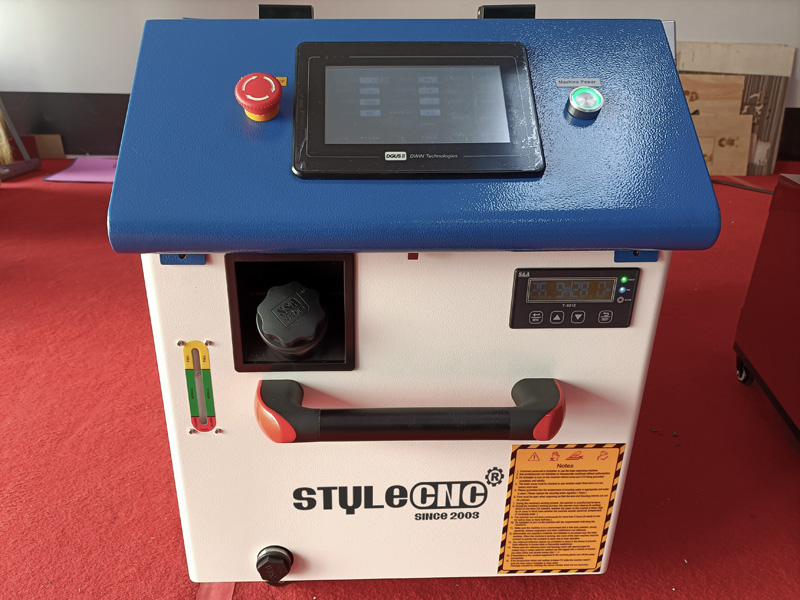 1. As a laser cleaning machine, it is a "green" cleaning method. It does not need to use any chemical agent and cleaning solution. The cleaned waste is basically solid powder. It is small, easy to store and recyclable. It can easily solve the problem of environmental pollution caused by chemical cleaning.
2. As a laser welder, the welding seam is smooth and beautiful, no need to polish, no deformation or welding scar, firm welding of the part. Save time and improve efficiency.
3. As a laser cutter, it is very easy to operate to cut all types of metals.
4.The portable laser gun has a simple handheld structure and is easy to carry. It is equipped with a touch screen, which is convenient to switch parameters during work and simplify the operation. The weight is 0.75kg, which is light to use without fatigue.
5. It adopts professional fiber laser source with lower error rate, low power consumption, maintenance free, and easy to assemble.
6. Industrial constant temperature water cooling chiller is specially designed. The water chiller is equipped with a filter, which has safe, durable, and stable working performance and long service life. Strong & stable water cooling system will ensure the fiber laser source to work perfectly.
7. Portable design: Compact, ergonomic design, with wheels to move freely.
3 In 1 Handheld Laser Gun
The handheld type laser gun can do welding, cleaning, and cutting with smart controller, easy to use for flexible machining, portable with small size, low cost without consumables.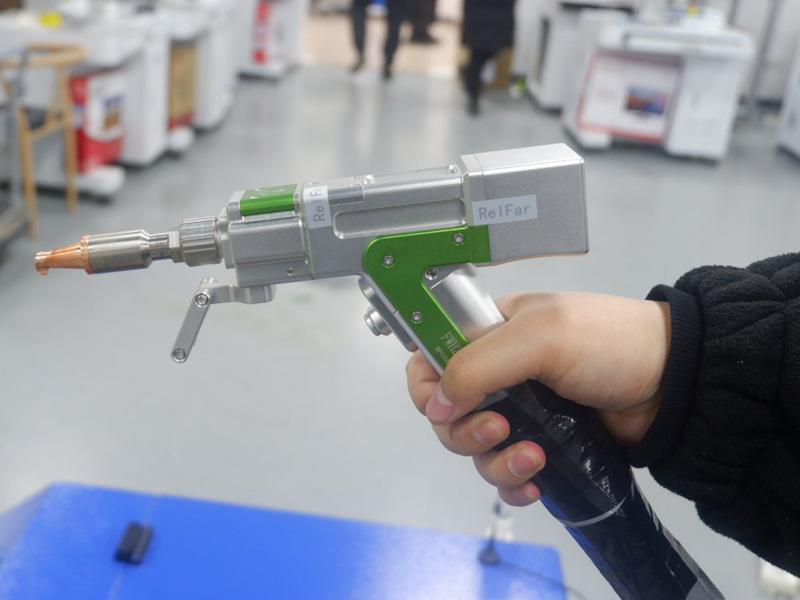 Fiber Laser Generator
JPT, Raycus, MAX, RECI and IPG laser generators are optional with higher photoelectric conversion efficiency, lower error rate, low power consumption, maintenance free, and compact structure.
Built-In Water Chiller Design
It can avoid the shackles of wires to adapt to more venues, and has good dustproof and anti-condensation effects.
Smart Control Panel
Built-in parameters adjustment range is large, and the one-key startup is simple and easy to use.
3-In-1 Handheld Laser Welding, Cleaning, Cutting Machine Specifications
Laser System

LCW1000

LCW1500

LCW2000
LCW3000

Laser Type

1080nm Fiber Laser

Laser Power

1000W

1500W

2000W
3000W

Cooling System

Water Cooling

Working Method

Continuous

Laser Source

JPT, Raycus, Max, IPG, RECI

Laser Gun

Handheld

Collimating focal length

50mm

Focus length

150mm

Focus adjustment range

-10mm~+10mm

Spot adjustment range

0~5mm

Auxiliary gas pressure

≤1Mpa

Ambient Temperature

10~40℃

Environmental Humidity

<70% without condensation

Operating Voltage

AC220V±10% , 50/60Hz

Machine Dimensions

910*600*750mm

Automatic Wire Feeder

Maximum Wire Core Diameter

Ø3.0mm

Maximum Wire Weight

25KG

Maximum wire feed speed

80mm/s
Laser Welding Parameters
| | | |
| --- | --- | --- |
| Material | Laser Power (Watt) | Maximum Penetration (mm) |
| Stainless steel | 1000 | 0.5-3 |
| Stainless steel | 1500 | 0.5-4 |
| Carbon steel | 1000 | 0.5-2.5 |
| Carbon steel | 1500 | 0.5-3.5 |
| Aluminum alloy | 1000 | 0.5-2.5 |
| Aluminum alloy | 1500 | 0.5-3 |
| Galvanized sheet | 1000 | 0.5-1.2 |
| Galvanized sheet | 1500 | 0.5-1.8 |
3-In-1 Handheld Laser Cleaning, Welding, Cutting Machine Applications
The multipurpose laser machine is used in manufacturing, automotive, shipbuilding, battery, aerospace, kitchenware, shelves, elevators, guardrails, distribution boxes, ovens, metal furniture, biomedicine, powder metallurgy, jewelry, electronics, hardware, optical communication, sensor, automobile accessories, porcelain teeth, glasses, solar energy, and precision parts manufacturing.
1. With laser welding gun, it is a portable laser welder to weld aluminum, stainless steel, titanium, gold, silver, copper, nickel, chromium, and more metals or alloys, it can also be applied in a variety of welds between different metals, such as titanium–gold, copper–brass, nickel-copper, titanium–molybdenum and so on.
2. With laser cleaning gun, it is a portable laser cleaner to remove rust, resin, coating, oil, stains, paint, dirt for for surface treatment with hobbyists and industrial manufacturing, it can effectively reduce the machine maintenance cost and improve the industrial cleaning effect.
3. With laser cutting gun, it is one portable handheld laser cutter for all types of metals cutting.
3-In-1 Handheld Laser Welding, Cleaning, Cutting Machine Projects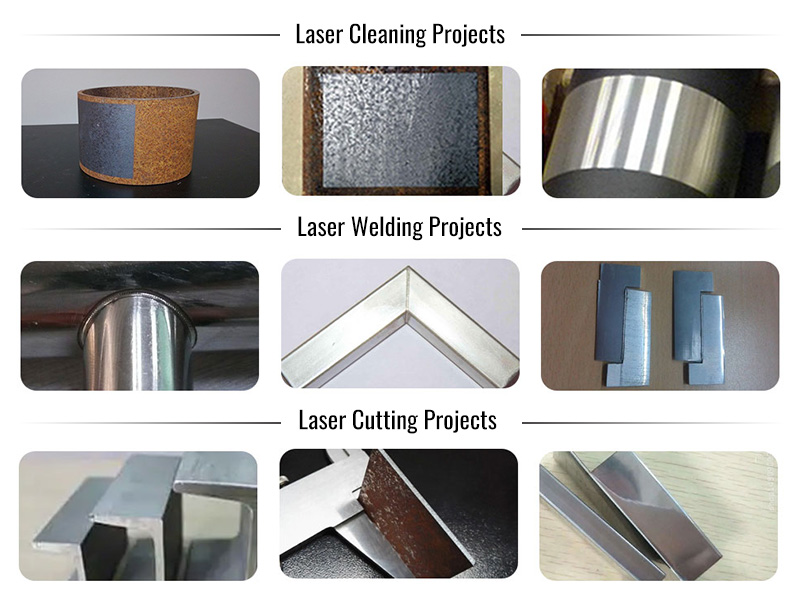 International Shipping Around the World
All the CNC laser machines can be shipped worldwide by sea, by air or by international express logistics via DHL, FEDEX, UPS. You are welcome to get a free quotation by filling up the form with name, email, detailed address, product and requirements, we will shortly contact you with the full information including the most suitable delivery method (fast, secure, discreet) and freight.
Post A Review
Customer Reviews and Testimonials
Aidan Rice

from United KingdomPosted on

Dec 16, 2022

Great laser machine that did not let me down, I fell in love with all its abilities. I am an amateur welder in an educator team. I purchased this unit for welding 1/4 mild steel and 3/16 aluminum as well as some metal cutting and rust removal jobs in training. Got it in 12 days. Easy to handle and use. All works have been finished in one machine. It is well worth it for the value. Best investments for my team.

Kyle Reyes

from United StatesPosted on

May 19, 2022

Very impressed with this all-in-one laser machine. Quality is as expected. Price is affordable. Surprised about how easy it is. Works pretty good with a cutting gun for sheet metal and tube, a welding gun to join metals, a cleaning gun to remove rust.