Table of Contents
Social Sharing
Guidelines for Choosing Your Next CNC Router for Hobby & Commercial Use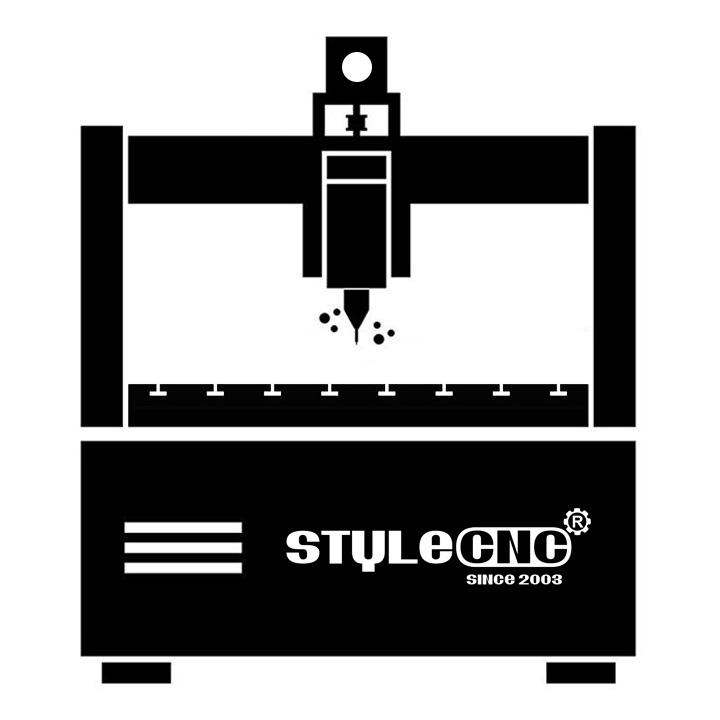 Modern-day is all about saving your precious time. Precision within the shortest possible time always brings the maximum profit. No matter whether you are a hobbyist or a business owner, when it comes to bringing the sleek professional look while cutting or carving your design on wood or metal, a well-chosen computer-controlled cutter machine is always the perfect item to give a go. We know it is never that easy to choose the right computer numerical controller, especially as a beginner. No worries, with well-categorized segments, STYLECNC has gathered some of the best CNC routers that can do the work both for a hobbyist and a professional business owner.

Interested? Here begins the discussion.
Why Should You Rely on STYLECNC?
The market is flooded with thousands of precise cutting tools, making it a tough choice to get the desired item you want to have. No worries, STYLECNC is here to be your counsellor.
STYLECNC will provide customers with a variety of practical and inexpensive machines. No matter what you think, you can make a final price and service comparison, which brand or supplier will be your ultimate choice, just get free quote from the merchants that fit your plans, you ultimately have to decide on your own needs. We integrate R&D, design, sales, manufacturing and service, and have an all-round 24/7 online & offline service system for pre-sale, in-sale, after-sales service and support. You can buy custom CNC routers with free designs from us. Compared with the local services near you, you can also get door-to-door service from STYLECNC.
What Is It?
A CNC router is an automatic power tool with computer numerical controller for smart cutting & milling wood, MDF, plywood, foam, stone, ceramic, plastic, steel, copper, brass, aluminum, and other metals, which is used in hobbyists, home shop, small business, school training, commercial use, and industrial manufacturing. It works with an automatic controller to transmit the designed and layout file information and converts the data into machine-readable G-code through a computer to drive the X, Y, and Z axes to get the job done with router bits for making 2D, 2.5D, 3D projects with extreme precision and complexity, which is an automated kit compared to a handheld edition. It is also known as computer numerical controller, C and C router kit, computerized router machine, computer-controlled router table.
A CNC router kit is composed of controller, software, operating system, machine frame (bed), spindles, gantry, motor, driver, guide rail, ball screw, power supply, T-slot table or vacuum table, vacuum pump, collet, limit switch, rack & pinion, and additional accessories & parts.
Technical Parameters
| | |
| --- | --- |
| Brand | STYLECNC |
| Table Sizes | 2' x 2', 2' x 3', 2' x 4', 4' x 4', 4' x 6', 4' x 8', 5' x 10', 6' x 12' |
| Axis | |
| Capability | 2D Machining, 2.5D Machining, 3D Machining |
| Materials | Wood, Stone, Foam, Metal, Aluminium, Copper, Brass, Plastic, Acrylic |
| Types | Hobby Computerized Router Kits for Home Use and Industrial Computer Controlled Router Machine for Commercial Use |
| Software | ArtCAM, Type3, Cabinet Vision, CorelDraw, UG, Solidworks, MeshCAM, AlphaCAM, UcanCAM, MasterCAM, CASmate, PowerMILL, Fusion360, Aspire, AutoCAD, Autodesk Inventor, Alibre, Rhinoceros 3D |
| Controller | DSP, Ncstudio, Mach3, Mach4, OSAI, Siemens, Syntec, LNC, FANUC |
| Price Range | $2,580 - $150,000 |
| OEM Service | X, Y, Z Axis Working Area |
| Optional Parts | Dust Collector, Vacuum Pump, Rotary Device, Mist-Cooling System, Servo Motors, Colombo Spindle |
How Many Types?
When it comes to grow your own business or to showcase your creativity, it is essential that you choose the right type of the machine that is only destined to do the thing that you want to be done. In general, a computer controlled cutting machine is categorized according to the axes types that the machine has. Many other sub categories can also be made. Here are some of the popular categories that will sum it all.
Hobby Router Kits (mini types, small types, portable types, desktop types, benchtop types, tabletop types)
Large Industrial Router Kits (wood, metal, stone, foam, plastic, aluminum, and glass).
Based on Axis Features (3 axis types, 4th axis (rotary axis) types, 4 axis types, 5 axis types, and multi axis types.
A CNC router table is a type of automatic workbench kit with all the parts and accessories needed to build the complete mechanical portion of a standard machine tool. The most common types of table kits (by feet) include 2x2, 2x3, 2x4, 4x4, 4x6, 4x8, 5x10, and 6x12. The types are also known as 16x16, 16x24, 24x24, 24x36, 24x48, 48x48, 48x96, 60x120, 80x120, 80x160 in inches. Someone might refer to a table top as 4040, 6040, 6060, 6090, 1212, 1218, 1224, 1325, 1530, 2030, 2040 in terms of millimeters (mm).
DIY Router Table Building Plans
| | | |
| --- | --- | --- |
| Inches | Feet | Millimeters (MM) |
| 24" x 24" | 2' x 2' | 600 x 600 |
| 24" x 36" | 2' x 3' | 600 x 900 |
| 24" x 48" | 2' x 4' | 600 x 1200 |
| 48" x 48" | 4' x 4' | 1200 x 1200 |
| 48" x 72" | 4' x 6' | 1200 x 1800 |
| 48" x 96" | 4' x 8' | 1300 x 2500 |
| 60" x 120" | 5' x 10' | 1500 x 3000 |
| 72" x 144" | 6' x 12' | 2000 x 4000 |
How Does It Work?
A CNC router machine is a smart computer controlled cutting tool that works automatically with at least three axes of X, Y, and Z to get the job done, which is an upgrade version from the handheld router and digital router. The X-axis is horizontal, the Y-axis vertical, and the Z-axis refers vertical to the other two axis. A computer controller reads G-code or other machine language instructions and drives a tool for motion control. The spindle holds the tool, moves along X, Y and Z axis, following the tool path generated by the software. In the 3-axis machine, the tool is always vertical, and undercuts are not possible. In addition, the 3-axis kit can be equipped with a rotary axis (4th axis) around the X, Y and Z axis, which is known as an automatic lathe machine. It is mainly used for cylinder carving & cutting projects and some 3D projects. A real 4-axis machine has one additional axis, which refers to X-Y-Z-A, X-Y-Z-B, X-Y-Z-C. Four axis are linked, which can work at the same time. 5-axis has two additional axis, which refers to X-Y-Z-A-B, X-Y-Z-A-C, X-Y-Z-B-C. The machine moves a tool on five different axis at the same time. The spindle can be rotated left and right by 180 degrees around. These additional axes allow for shorter project time due to their capability of carving five edges of the material simultaneously. The position is determined by a computer. The computer will tell the motors how much to move in each direction. Any location within the work area can be defined by using the method of positioning. The machine can be moved within that space, and the machine is connected to a computer, the computer will tell it where to move. First, the operator should do the tool path creation, the operator uses CAD (Computer-Aided Design) & CAM (Computer-Aided Manufacturing) software to draw the shapes and create the tool path that the machine will follow.
Overall, when you have plans in your mind, what kind of table sizes should be chosen? Which all depends on your needs and budget.
What Is It Used For?
Computer-controlled router machines are used for woodworking, sign making, furniture, cabinetry, fixtures, custom millwork, channel letters, model making, joinery, orthotic manufacturing, point-of-purchase (pop), jewelry manufacturing, CAD/CAM instructional, prosthetic manufacturing, educational, solid surface production, prototyping, radius mouldings, aerospace, foam packaging, countertop production, plastic packaging equipment manufacturers, mannequin production, metal working, musical instrument manufacturers, packaging, store fixtures, boat building, extrusions cutting boards, PCB fabricators, safety enclosures, conveyor manufacturers, engraving, pool cues, magnetic, gun stock manufacturers, knife template manufacturing, fan blade manufacturers, pistol grip manufacturers, korbal manufacturers, kneuls manufacturing, artistic carvings, name tags, MDF doors, puzzles in industrial manufacturing, small business, small shop, home business, home shop, school education, hobbyists, and SMBs.
Applied Materials
CNC routers are fully automatic computer numerical controlled machine tool kits used for cutting & milling a variety of materials such as wood, plywood, MDF, foam, plastic, acrylic, stone, aluminum, copper, brass, and many more soft metals.
Solid Wood & Hard Wood: Redwood, cherry, cottonwood, ash, oak, pine, birch, mahogany, poplar, beech, hard maple, walnut, teak, purple heart, tigerwood, hickory, leopardwood, cocobolo, bloodwood, aspen, basswood, alder, yellow birch, red elm, beech, cypress, gum, hackberry, pacific coast maple, pecan, red oak, bolivian rosewood, sycamore, sassafras, white oak, hondura mahogany, black walnut, spanish cedar, african padauk, willow, wenge.
Soft Wood: Soft maple, pine, fir, hemlock, cedar, spruce, redwood.
Composite Wood: MDF, OSB, LDF, plywood, masonite, particle board, melamine.
Plastic: ABS, PVC, PET, polyethylene, polycarbonate, polypropylene, polystyrene, cast and extruded acrylic, uhmw, phenolic, luan, vhmw, hdpe, mica, acetate, sintra, lucite, marine PVC, nylon, lexan, wood plastic, solid surface materials.
Stone: Tombstone, granite, natural marble, milestone, jade, artificial stone, bluestone, sandstone, ceramic tile.
Metal: Copper, brass, bronze, aluminum, honeycomb aluminum, mild steel, stainless steel.
Foam: Sign foam, polyethylene, polyurethane, polystyrene, EVA, styramfoam, urethane, precision board, foam rubber, silicone rubber.
Other Materials: PCB, ren board, fiberglass, vinyl coated panels, machinable wax, mat board, butter board, gypsum, magnetic rubber mats, composites, leather, wood veneers, mother-of-pearl, delrin, rubber, modeling clay.
How Much Does It Cost?
Different table sizes, features, durability, performance, quality, assembling, and other optional accessories are some of the important aspects that determine the overall costing of these programmed machines. CNC machines from different manufacturers and brands have different customer service and support, which will lead to different costs.
Machines from different countries have different tax rates, different customs, different shipping costs. All of these factors will result in the final price. All depends on your specific needs, CNC routers vary in cost.
The cost of a DIY kit starts at around $1,800 for your own building plans. Most small entry level kits for hobbyist are picked up from $2,380 to $5,080, while some large format types can be as expensive as $6,780. The higher-end types, such as professional tables for enthusiast are priced anywhere from $3,280 to $18,000, depending on the machine's features and capabilities. The enterprise and industrial CNC machines cost anywhere from $16,000 to $150,000 for commercial use, which are pricey to own and operate for beginners.
Pick Up Your Budget
| | | | |
| --- | --- | --- | --- |
| Types | Minimum Price | Maximum Price | Average Price |
| Wood | $2,580 | $38,000 | $5,670 |
| Metal | $5,000 | $23,800 | $7,210 |
| Foam | $6,780 | $180,000 | $11,280 |
| Stone | $2,800 | $33,800 | $6,510 |
| Nesting | $9,000 | $56,000 | $15,230 |
| 3 Axis Types | $2,380 | $22,800 | $5,280 |
| 4th Axis (Rotary Axis) Types | $2,580 | $25,980 | $6,160 |
| 4 Axis Types | $22,800 | $37,800 | $26,120 |
| 5 Axis Types | $80,000 | $150,000 | $101,200 |
Parts & Accessories
A programmed CNC kit is built with machine bed frame, X, Y table (T-slot table or vacuum table), spindle, gantry, ball screw, guide rail, vacuum pump, driver, motor, controller, operating system, software, collet, rotary 4th axis, limit switch, power supply, rack and pinion.
The best machine tool kits are built on the brand and quality of the core hardware, and what software is used.
Spindle Motor
The spindle is the core component of the machine and can be used for high-speed cutting, milling, carving, engraving, and drilling, involving a wide range of industries. The machine is generally equipped with a high-performance spindle to play its role. When the spindle is working, high-speed rotation will generate a lot of heat. If the heat is not dissipated in time, it will have a great impact on the service life of the spindle, and in severe cases, the spindle will be burned. There are two main cooling methods for the spindle: water cooling and air cooling.
So, the question is coming? How to choose the right spindle?
The higher the hardness of the cutting material, the lower the rotational speed of the spindle. This is actually quite understandable. Materials with high hardness need to be slowly ground down. If the rotational speed is too fast, the tool may be damaged. The higher the viscosity of the material, the higher the rotational speed of the spindle used, which is mainly for some soft metals or man-made materials. The diameter of the tool used by the machine is also a very important factor in determining the spindle speed. In fact, the diameter of the tool is related to the materials. The larger the diameter of the tool, the slower the spindle speed. The determination of the spindle speed is also based on the use of the spindle motor. From the spindle motor power curve, we can see that when the speed is reduced, the output power of the motor is also reduced. If the output power is low to a certain extent, it will affect the processing, which will have a worse effect on the tool life and workpiece. Therefore, when determining the speed, attention should be paid to ensure that the spindle motor has a certain output power.
Machine Beds & Components
Machine beds and components manufacturing process: The high-power machinery requires the body to be precise and stable when working. Therefore, long-term high-power machining should use the casting body to ensure its accuracy and stability.
CNC Controllers
CNC controllers are also generally divided into two types: one type of controller is only driven, and all computing operations are completed by a computer. The computer is in a waiting state while the machine is working, and cannot perform typesetting work. Another type of controller is controlled by a single board computer or a single-chip computer.
This controller is actually a computer, so as long as the machine starts working, the computer can immediately perform other typesetting work, especially when working for a long time, the advantages are particularly obvious. The most common controllers include DSP, Mach3, Ncstudio, OSAI, LNC, and Syntec.
Ball Screw & Guide Rails
Ball screw and guide rails are also important parts. High quality ball screw and guide rails are the guarantee of machining precision and performance when the machine is used for a long time.
Table Kit
The table kit is mainly divided into the table top of aluminum profile (T-Slot fixturing table) and the table top of vacuum adsorption. The work piece on the T-Slot table needs to be fixed manually with rivets, while the vacuum table can automatically fix it. Relatively speaking, the vacuum table can save time and be firmer. The structure of the vacuum adsorption table is mainly composed of a vacuum pump and a high-quality electric board, so compared to the T-Slot table, the vacuum adsorption table is relatively more expensive.
The vacuum adsorption table can be divided into six partitions or eight partitions for vacuum adsorption, and the adsorption capacity can be enhanced by the partitioned vacuum adsorption table. When we need to cut woodworking panels, we now place the panels on the table, then open the vacuum suction valve, and the panels are directly fixed to the vacuum suction table. It is mainly suitable for large-area flat panel machining.
Software
The CAD/CAM softwares are free, cracked, or paid, all depends on your requirements. The most common softwares include Type3, ArtCAM, Aspire, AutoCAD, Cabinet Vision, CorelDraw, UG, Solidworks, PowerMILL, and Fusion360.
How To Use?
The operation has always been a concern for many prospective customers. In everyone's impression, it's a fully automated machining equipment to make accurate cuts, and difficult to operate this high-precision computerized router machine. So many people retreat before they understand and learn, fearing that they won't be able to use. In fact, CNC routing is a very complicated and cumbersome operation. As long as you learn it with your heart, it is easy to use for beginners, and there is nothing difficult to understand.
Now STYLECNC will introduce the 5 operation steps in details as your reference.
Step 1. Turn On to Start.
1. Turn on the power of the control computer and monitor, and start the software
2. Press the power switch.
3. Turn on the spindle motor cooling water pump and check the cooling water flow.
4. If the machine is turned on for the first time today, depress the handle of the lubricating oil injector once, and add lubricating oil to the lubricated part.
5. Perform the mechanical origin return operation in the software, and eliminate possible collisions before the operation.
6. Manually move each feed axis 1 to 2 back and forth within the full stroke.
Step 2. Workpiece Clamping.
1. Place the cushion material in the center of the workbench.
2. Place the workpiece to be processed on the mat.
3. Use at least 4 sets of pressure plates to fix the workpiece on the worktable.
4. Check whether the workpiece is clamped firmly.
5. Find the edge and set the workpiece origin:
5.1. Move the spindle along the feed axis that accurately sets the origin until the tool will touch the workpiece.
5.2. Start the spindle.
5.3. Switch to single-step movement with step size 0.01mm or 0.05mm.
5.4. Move in one step until the rotating tool touches the workpiece. At this time, a slight noise will be heard.
5.5. Zero the workpiece coordinates of this axis or record the current machine coordinates.
5.6. Move the axis to move the tool away from the workpiece, and pay attention to confirm that the moving direction is correct.
Step 3. CNC Tool Changing.
1. Disconnect the power to ensure that the spindle motor stops.
2. Move the spindle to a position where it is easy to change the cutter, and place the soft material directly under the cutter to avoid damaging the cutting edge when the cutter falls.
3. Fix the spindle with a small wrench, and turn the chuck nut clockwise (viewed from top to bottom) with a large wrench, taking care not to hit the cutting edge with the wrench.
4. If you need to replace the chuck, unscrew the chuck nut and replace the chuck to remove foreign objects in the machine chuck and chuck nut.
5. Check whether the cutting edge of the router bit to be clamped is intact.
6. Install the collet and nut on the spindle.
7. Insert the bit to be clamped into the hole of the chuck, as far as possible according to the actual situation (but the cylindrical part of the bit cannot be fully inserted), and tighten the nut by hand. This step cannot be reversed from the previous step: do not insert the bit before installing the nut on the spindle.
8. Tighten the nuts with two wrenches, being careful not to use too much force, and also being careful not to hit the cutting edge with the wrench.
9. Confirm that the wrench is away from the spindle, and turn on the power.
10. Set the bit again and set the Z coordinate of the workpiece origin.
Step 4. Start CNC Programming.
1. Confirm the following work:
1.1. The bit is firmly clamped.
1.2. The workpiece origin is set correctly, especially the Z coordinate of the workpiece origin after tool change.
1.3. Workpieces are clamped firmly.
1.4. The NC program is loaded correctly.
2. Adjust the feedrate override to about 30% in the software and start programming.
3. After confirming that there is no abnormal operation, adjust the feedrate override to the normal value.
4. Someone must be on duty during operation.
Step 5. Shut Down to Stop.
1. Return to the mechanical origin.
2. Remove the bit and the chuck nut is allowed to stay on the spindle.
3. Turn off the machine.
4. Turn off the computer, this step cannot be reversed with the previous step.
Router Bits & Tools
The installation and operation of bits is a very important job for accurate cuts. If the bits are not installed correctly, it will not only increase the wear of the bits, but also cause inaccurate accuracy and difficulty in routing. Therefore, sufficient attention must be paid.
STYLECNC summarizes the following methods to install bits & tools correctly.
1. Before installing the tool, check the wear of the bit first. If there are defects such as chipping or severe wear, replace the bit with a new one or use it after it is repaired to make accurate cuts.
2. The relevant surface must be cleaned and wiped clean before installation, and the gasket and hole burrs must be carefully removed to prevent dirt and burrs from affecting the accuracy of the tool installation position.
3. When clamping the tool with a washer, the two ends of the washer must be as parallel to each other as possible. If it is found that the bit is skewed after installation, the position of the washer should be adjusted to minimize the cumulative error of the washer. Until the bit does not shake after driving.
4. Straight shank milling cutters are usually installed with spring chucks. When installing, tighten the nut to make the spring sleeve shrink radially to clamp the shank of the milling cutter
5. Installation of taper shank milling cutter: When the size of the taper shank of the milling cutter is the same as the taper hole at the end of the spindle, it can be directly installed in the taper hole and tightened with a tie rod. Otherwise, use transitional taper sleeves for installation.
6. After the tool holder is inserted into the spindle, tighten the bit with the tightening screw. It should be noted that the direction of rotation of the bit must be consistent with the thread direction of the tie rod, so that the thread of the tie rod and the milling cutter can be connected more tightly during rotation, otherwise the milling tool may come out.
7. Without affecting the routing, try to make the bit as close to the spindle bearing as possible, and make the hanger bearing as close as possible to the bit. If the bit is far away from the main bearing, a rack bearing should be installed between the spindle bearing and the milling cutter.
8. When installing the bit, the key should not be removed. Because there is no key on the cutter shaft, if there is uneven force during milling or under heavy load cutting, the bit tends to slip. At this time, the cutter shaft itself bears great radial resistance and resistance, which will easily cause the cutter shaft to bend, and damage to the fixing gasket.
9. After the bit is installed, check all the related washers and nuts again to prevent loosening. And use a dial indicator to check the radial jump or end jump of the bit to see if it is within the allowable range.
10. After the tool axis shaft is removed, it should be hung on the rack to prevent the tool axis shaft from bending and deforming. Under special circumstances, when it needs to be stored horizontally, wood chips or soft items should be used to pad it to prevent scratches and deformation.
Buyer's Guide
Considerable aspects are many when it comes to choosing the right CNC kit for your desired need. For example, a hobbyist can do the woodwork with a small or mid-sized Computer-controlled router, whereas a professional business owner will opt for larger or multiple machines.
Whatever may be the reason, here are the top five aspects that will always help you to choose the perfect machine for your desired application-
1. Consider Your Field
Yes, not everyone demands to have a heavyweight machine to do woodwork. Unlike professional business owners, a small or mid-sized machine can do it all if you are an enthusiast wood engraver. With proper care and maintenance, it is possible to get a long time service even from a smaller item.
But if you are a business owner who needs to perform heavy wood carving every single day, heavy-duty items are always recommended.
2. Assembling The Machine
Almost all computer-controlled machines come with a complex assembly process. Therefore, it is more than necessary that you know how to assemble all the parts of the machine. In any case, if you think that it is none of your business to do the assembles, a professional mechanic will come as a good help.
3. Where Would You Cut Your Design?
Not necessarily a Computer Controlled router will always cut wood. Some of the affordable machines can bring excellent designs on plastic or aluminum. Heavy-duty machines are better for hardwood and hard metals.
It is thus always recommended that you always consider the material to cut and in accordance with the type of the material, you choose the right machine.
4. Look at The Extra Features
Nowadays, some modern machines come with laser engravers, which can make the design even more apparent. Therefore, it is always recommended that you check such additional features to get the maximum production output.
5. Price, Price, and Price
We can suggest you a thousand things to check before buying a computer-controlled machines. But without affordability, everything is just vague inclusion.
Do a little research about the machines that are working great within your budget.
Troubleshooting
In the use of a CNC machine, you may be troubled with a variety of problems. How to determine why the machine does not work as expected? Let's list different problems and explain how to resolve them.
Alarm Failure
Over-travel alarm indicates that the machine has reached the limit position during operation. Please check according to the following steps:
1. Whether the designed graphic size exceeds the processing range.
2. Check whether the connecting wire between the motor shaft and the lead screw is loose, if so, please tighten the screws.
3. Whether the machine and the computer are properly grounded.
4. Whether the current coordinate value exceeds the value range of the software limit.
Overtravel Alarm Released
When overtravel, all motion axes are automatically set in jog state, as long as you keep pressing the manual direction key, when the machine leaves the limit position (that is, out of the overtravel point switch), the connected motion state will be restored at any time.
Pay attention to the movement when moving the workbench The direction must be far away from the limit position. The soft limit alarm needs to be cleared to X, Y, Z in the coordinate setting.
Non-Alarm Failure
1. Insufficient repetitive processing accuracy, please check according to the second item of the first unit.
2. The computer is running and the machine is not moving. Check whether the connection between the computer control card and the electrical box is loose. If so, insert it tightly and tighten the fixing screws.
3. When the machine cannot find the signal when returning to the origin, check according to the second unit. The proximity switch at the origin is out of order.
Output Error
1. No output, please check whether the computer and the control box are well connected.
2. Check whether the space in the settings of the routing manager is full, and delete the unused files in the manager.
3. Whether the signal line wiring is loose, carefully check whether the lines are connected.
Routing Failure
1. Whether the screws of each part are loose.
2. Check whether the path processed by yourself is correct.
3. Is the file too large?
4. Increase or decrease the spindle speed to adapt to different materials (usually 8000 to 24000).
5. Loosen the tool chuck, turn the tool in one direction and clamp it, and put the bit upright, so as to avoid the routing object is not smooth.
6. Check whether the tool is damaged, replace it with a new one, and restart work.
Care & Maintenance
Maintenance is a good part to consider when you really want to get a long time support out of your kit. With an experience of over 10 years in this manufacturing field, and thousands of sales and after-sales of CNC machining, STYLECNC has summarized some experiences and hopes that those users who own computerized router kits can do correct daily care and maintenance.
Spindle - Core Parts
1. Provide reliable lubrication adjustment.
For the spindle with oil-air lubrication, reliable and stable lubrication conditions should be provided. The lubricating oil injected into the oil-air lubricator needs to be filtered to avoid mixing of impurities and mixing of oil types. Regularly observe the amount of oil and add oil to avoid oil cut, and clean the filter element and filter screen regularly.
2. Provide reliable cooling conditions.
The cooling methods of high-speed spindles include water cooling and air cooling. Water cooled spindles need to regularly check the use of coolant and supply them in time. Air cooled spindles need regular maintenance of the spindle air cooling system to avoid malfunctions.
3. Follow the manual instructions to standardize the operation.
The operator should have a basic understanding of the selected spindle and accessories, including the spindle's rated power, speed and other requirements, so that it does not exceed the rated power operation. Overload operation may cause damage to the spindle, resulting in higher maintenance costs. Therefore, before using the spindle, be sure to read the manual carefully and perform standard operations.
CNC Controller Box
According to the dust in the working environment, clean the dust in the controller box regularly and timely.
Note: The power must be cut off, and the operation can only be carried out after the inverter has no display and the main circuit power indicator light is off.
The inside of the computer should be cleaned. Excessive dust in the electrical box may cause the wire joints to ignite and cause a fire. Excessive dust in the computer will cause the computer to malfunction and signal errors will cause the machine to be misaligned.
Transmission Parts
The transmission parts include the guide rail rack and ball screw. Whether it is a rack machine or a screw machine, after using the machine every day, be sure to clean up the dust from all parts of the machine. The machine with automatic pump oil lubrication will automatically oil, check the guide is there any oil in the rack and screw part? It takes 3-5 days to manually pump oil once installed with a manual oil pump. For manual oiling machines, it is necessary to manually lubricate the guide rail rack and screw rod every 3-5 days.
Note:
The guide rail and rack must be maintained with engine oil. The screw part should be greased with high speed. If the working environment temperature is too low in winter, the rods and polished rods (square rails or circular rails) should be washed and cleaned with gasoline first, and then oil is added, otherwise it will cause excessive resistance in the transmission part of the machine and cause the machine to dislocate.
Motor Drive
At present, the drive motors of CNC machines are divided into stepping motors, hybrid servo motors, and pure servo motors. If abnormal noise is found in the machine during daily work, it must be shut down in time. Run the machine manually to find the source of the noise, and then contact the maintenance personnel or the manufacturer to repair or replace the motor in time.
A CNC wood router is an automatic machine tool for wood cutting, relief carving, drilling & slotting, which works with 2D/3D designed files by CAD/CAM software. A CNC wood router machine is composed of bed frames, spindles, T-slot table or vacuum table, vacuum pump, CNC controller, motor driver, guide rail, rack and pinion, ball screw, power supply, limit switch, collets, tools & bits, and other parts & accessories. The most common types of wood routers include 3 axis, 4th axis, 4 axis, 5 axis CNC woodworking machines. The most commonly used CNC wood router tables include 2ft by 3ft, 2ft by 4ft, 4ft by 4ft, 4ft by 6ft, 4ft by 8ft, 5ft by 10ft, and 6ft by 12ft. A wood router is applied in most popular woodworking plans and projects such as cabinet making, door making, sign making, arts & crafts, furniture making, and home decorations.
A hobby CNC router is a mini machine tool kit for hobbyists in home shop and small business. It cuts the parts through the tool path generated by the CAD/CAM software working with the computer and the designed patterns. A hobby CNC machine usually runs with a DSP controller, as well as a user friendly computer numerical controlled system. It has better software compatibility with ArtCAM, CastMate, Type3, UG and other 2D/3D design software. It is designed with desktop, tabletop, or bench top styles, which makes it portable and easy to move. It is used for making signs, logos, numbers, letters, arts, crafts, molds with wood, MDF, bamboo, plywood, acrylic, plastic, foam, aluminum, copper, and brass.
A CNC metal router machine is a type of automatic power tool that uses computer numerical controller, high speed spindle, and high hardness router bits for aluminum, brass, copper, iron, steel, and alloy, which works like a CNC milling machine. It has the functions of continuous working after power failure and automatic error correction at the origin. Metal CNC machines offer from 3 to 5 axis, working along at least the X, Y and Z axis based on the complexity of the part. They are used to make a variety of components and molds, which are ideal solutions for metal parts fabrication. You can pause, increase or decrease the speed, adjust the milling depth at any time, and preview the 2D and 3D tool path design, which is convenient for milling different metals.
A CNC stone router is a fully automatic computer-controlled machine tool capable of carving and cutting marble, granite, ceramics, ink-stone, jade, headstone, tombstone, artificial stone, glass, quartz, blue stone, natural stone to make cabinets, arts, crafts, inscription, Buddhas statues & sculptures. It is compatible with a variety of CAD/CAM design software. It is equipped with professional router bits and a bidirectional tool cooling system to effectively improve tool lifespan. It adopts computer numerical control system to realize 3D dynamic simulation display. It can do stone lettering, relief carving, shadow carving, line carving, stone cutting, and stone hollowing in home improvement, advertising, and industrial decorations.
A CNC nesting router is an industrial automatic wood cutting machine with computer numerical controller, which has the ability of feeding, cutting and unloading in furniture customization. The layout file is designed by CAD/CAM software, and the G-code command is generated by the computer, which is transmitted to the user friendly computer numerical control system, so as to control the machine to perform various operations. The CNC nesting machine drives the gantry to move through the stepper motor, cuts the panel through the tool in the high speed spindle. It is divided into single-process, double-process, three-process, and four-process based on the number of spindles, and is classified into single-table, double-table, and moving-table based on the different table structures. In addition, it can be customized and designed to meet the commercial woodworking plans.
A 3D CNC router is an automatic three-dimensional machine tool that is driven by a 3D control system and performs cutting, 2D relief carving, and 3D milling on various substrates. It needs at least three coordinate axes to work, namely X axis, Y axis and Z axis, where X represents the left and right space, Y represents the front and rear space, and Z represents the upper and lower space, thus forming a human visual 3D sense. Add an additional axis on the basis of the three axes, that is, the 4th axis or the 4 axis. The 4th axis is refer to a rotary axis for 3D cylinders. The 4 axis is refer to a swing axis for 180 degrees 3D carving projects. Add two additional axes on the basis of the three axes, that is, the 5 axis CNC machine, which can do 360 degrees 3D milling works.
A 5 axis CNC router refers to an automatic multi-axis machine tool that adds two additional axes to form a five-axis linkage machining on the basis of three coordinate axes. Unlike 3D printers, five-axis machining requires at least three linear coordinate axes and two rotating coordinate axes, which are simultaneously coordinated and processed under the control of the computer numerical control system. The 5 axis CNC machine is composed of Z-axis box body, gantry beam, gantry column, gantry under-frame support, work table, linear ball guide rail, double-turn electric spindle, servo motor and other components. It adopts advanced gantry type table moving structure and has perfect milling technical characteristics. When it works, the five axes move to the tool in the spindle to process around the part to achieve five-axis linkage 3D machining. It is used to cut & mill wood, plastic, foam, resin, gypsum, aluminum, copper, brass, carbonized mixed materials in aviation parts, auto parts, mold making, and model making.
STM1325-5A

$105000.00 - $110000.00

STM2040-5A

$110000.00 - $150000.00

STM1212E-5A

$80000.00 - $90000.00
CAD/CAM Software

$10.00 - $600.00

Single Flute End Mill

$10.00 - $20.00

Straight Router Bits

$1.00 - $10.00
Most Popular Feature Stories & Articles You Should Read
Can You Use Regular Router Bits in a CNC Machine?Category: User Manual

Dec 19, 2022

Can you use regular router bits instead of turning tools and milling cutters in a CNC machine such as a mill and lathe? Review this guide to understand how to choose and use router bits in a machine tool.
Jan 29, 2023

Yes, we offer paid/free ArtCAM, Type3, Mach3, Cabinet Vision, Alphacam, UcanCAM, CypCut, RDWorks, EZCAD, or other software with all CNC machines.

Jan 29, 2023

Starting from you place an order, it will take 5 to 60 days based on the manufacturing cycle and shipping time to get your CNC machine from STYLECNC.

Jan 13, 2023

You can find CNC machines from STYLECNC in over 180 countries from all over the world, we can contact our customer to arrange a visit for you.

Jan 13, 2023

We provide customers with high-quality CNC machine tools and the most complete pre-sales service, after-sales service, and custom expert technical support.

Jan 13, 2023

We have free online training. We can assign a technician for door-to-door training with charge. You can also come to STYLECNC for training in the factory.

Jan 13, 2023

Buying a CNC machine is a daunting task, but it does not have to be so hard, review this buying guide to purchase the best one for your own business needs.

Jan 13, 2023

All CNC machines can be paid for by T/T (wire transfer), credit card (Mastercard, Visa) and e-checking. You can choose the best option for your budget plan.

Jan 13, 2023

The shipping cost of a CNC machine is based on the size, the weight, the shipping method selected, and your shipping address.

Jan 13, 2023

As a top CNC machine brand and manufacturer in the world, we promise to offer 1-3 years of warranty to guarantee all types of machine tools from STYLECNC.

Jan 12, 2023

All CNC machines can be shipped worldwide by sea, by air or by international express logistics via DHL, FEDEX, UPS. We will provide you with the best shipping method based on your location.

Jan 12, 2023

Whether you are a novice or a beginner, CNC machines from STYLECNC with instructional manuals, videos, and free service & support make all easy to use.

Jan 09, 2023

Looking for the best CNC machine for 2D/3D woodworking plans in 2023, follow the practical guide to the top reviewed wood CNC machines to start or grow your business in modern furniture making, cabinet making, door making, sign making, wood crafts and other popular custom woodworking projects.

Jan 09, 2023

Looking for a free or paid CAD and CAM software for CNC machining based on Windows, macOS, Linux? Review this guide to understand the 21 best CAD/CAM software for CNC machines in 2023, including AutoCAD, MasterCAM, PowerMill, ArtCAM, AlphaCAM, Fusion 360, SolidWorks, hyperMill, UG & NX, SolidCAM, Solid Edge, BobCAD, ScultpGL, K-3D, Antimony, Smoothie 3D, DraftSight, CATIA, CAMWorks, HSM, SprutCAM.

Jan 09, 2023

This guide will help you to understand what is a CNC router machine? how does it work? what are the types? what is it used for? how much does it cost? how to choose and buy?

Jan 09, 2023

Find 2023 best CNC routers for 2D/3D aluminum parts machining, mold making, sheet cutting, tube cutting, aluminum composite panel cutting, and relief carving.

Nov 25, 2022

CNC stands for Computer Numerical Control, which is an automatic technology of controlling a machine to read the G-code and drive the tool in the spindle to work automatically with CAD/CAM software in the manufacturing process.

Nov 03, 2022

G-code is a type of easy-to-use preparatory computer numerical control programming language used in CAM software to control a CNC machine to work automatically.

Sep 22, 2022

We have listed top 10 best CNC machine manufacturers and brands for reference only, including Haas, Mazak, DMG MORI, Trumpf, MAG, AMADA, Hardinge, Okuma, EMAG, Makino in the world.

Sep 19, 2022

Are you learning & researching on how to make your own CNC kits for beginners? Review this DIY guide on how to build a CNC machine step by step from scratch.

Sep 19, 2022

In this article, you will understand what is CNC programming for beginners, how to use the best CAD/CAM software to create personalized programs for programmers in modern industrial CNC machining.

Sep 13, 2022

How to properly and safely use a CNC plasma cutter for beginners and novices? Let us start to understand the easy-to-follow plasma cutting machine operation guide step by step.

Sep 03, 2022

We are selling accessories for CNC router, CNC mill, laser cutter, laser engraver, laser marker, laser cleaner, laser welder, wood lathe, plasma cutter.

Aug 03, 2022

A CNC router is worth buying with the creating value far exceed its cost, whether you are working for hobbies, learning CNC machining skills, or making money for your business.

Jul 25, 2022

If you're in the market for one new or used CNC router machine or table kits, you may be trying to know how much does it cost to make sure the buying within your budget. The final price you pay depends on the make and type you'll purchase.

Jul 22, 2022

In this article, we'll guide you on how making a CNC router kit at home, including machine parts assembly, Mach3 software installation and CNC controller setup.

Jun 17, 2022

Before starting work with CNC router, take some time to learn the user guide for beginners, you will get the basic skills on how to use a CNC routing machine.

Jun 09, 2022

This guide will help you to understand how to install and setup the Mach3 CNC controller software to control a CNC router, CNC mill, CNC laser machine, CNC plasma cutter, CNC lathe machine or similar CNC machine tools.

Jun 09, 2022

Weihong Ncstudio CNC Machine Vision Controller V5.5.60 ENGLISH support functions of Advance Start, Breakpoint Resume, MPG Wizard, Reverse Cutting, and more.

May 25, 2022

Most people only consider the low cost when choosing a CNC router machine. However, we really need to consider both the price and applicability. If you buy a CNC machine at a cheap price, but it is not suitable for your work, then it's just like a pile of scrap iron.

May 20, 2022

The most common linear guide rails include square guide rails (profile guide rails) and round guide rails. We will make a comparison between them and help you to choose the right CNC linear rail kit to DIY or build your CNC router machine.

May 12, 2022

You may be troubled with variety of problems in the use of CNC router machine. You will understand the 22 most common problems and solutions for troubleshooting in this article.

May 12, 2022

How to choose a right 3 axis, 4 axis, or 5 axis CNC router machine for your CNC machining projects, ideas or plans? Let's get into the differences between 3 axis, 4 axis and 5 axis CNC machines.

Feb 28, 2022

You may wonder should I buy CNC machine from local sellers or overseas manufacturers? Let's discuss the benefits of buying from foreign & international stocks.

Feb 25, 2022

Looking for G-code file for CNC machining? Review the video to learn how to generate G-code file for 2D & 3D designs with ArtCAM software for CNC machine.

May 01, 2021

When using a CNC router machine, basic precautions and safety tips should always be followed with the safety guidelines and rules to reduce risk of injury.

Apr 28, 2021

Different CNC router tools will be used for different materials, projects or plans. You may worry about how to choose the right CNC tools, CNC bits or CNC cutters? You will get details from this tooling guide to CNC tools, bits, and cutters.
Customer Reviews & Testimonials
David Craft

from United StatesPosted on

Mar 06, 2023

I was always hesitant about those cheap Chinese-made CNCs. Did lots of research for the STM1325-R3 and decided to give it a try. Arrived 38 days after payment, and all in good condition. Little to no assembly is required, it's plug and play, just find a space with a power outlet to place it. I've done a few projects, including the sample files provided and some of my own creations. Here is my personal experience so far with this CNC router.
This STM1325-R3 CNC kit works great for the projects that meet the following conditions:
• Materials - MDF and plywood, as well as solid wood.
• Working Area - Maximum 4' x 8'.
• Controller - Basics of DSP and Mach3/Mach4 software.
• Files - CAD skills required.
If you are new to CNC and want to play with this kit, the DSP controller can help you easily get started. If you are a professional, the Mach3 controller will take you to experience more fun of automation in woodworking. If you want your business to go further, an automatic tool changer kit would be the best option.
Pros
• The full-sized 4' x 8' working table supports most woodworking projects.
• The vacuum table works well for holding workpieces during machining.
• The controller is easy to use for beginners, as well as for machinists.
• Excellent customer service, emails and WhatsApp could be responded quickly within 1hr.
Cons
• The shipping took a bit longer than expected.
• A little larger for home users and small shops.
• Came without an additional dust collector for cleaning up sawdust.
All in all, its features match the price and worth buying for all.

Hugo Gunson

from AustraliaPosted on

Feb 27, 2023

I bought the STM1325 to upgrade the SainSmart's Genmitsu 3018-PRO with larger 4' x 8' table and higher power spindle kits. It's plug and play, but there is a steep learning curve for the new software came with it (Mach3). I have a lot of experience with CAD, so I can easily make designs and cuts starting out. I've made some woodworking projects and they all seem to get better than the last one. I can't wait to make more cuts to experience the capabilities of this excellent CNC.

Joshua Paul

from CanadaPosted on

Feb 26, 2023

I researched many types/brands of bridge saws for cutting quartz countertops. Finally decided to give the ST3220S-5A from STYLECNC a try. After assembled and adjusted, easily made my first cut with no issues. Worked like a champ. Did everything I needed it to do and more. Good saw for industrial use, precision and stability are the best way to cut stone with this automated machine tool. Great price for this well built item. For first timers, you'll need to follow the instructions came with it and understand how to properly attach the blade. Be careful to install it correctly and use the tool provided to lock the blade on the spindle.

Todd Sumrall

from United StatesPosted on

Feb 22, 2023

I have been in home improvement for almost 10 years and I've used a variety of handheld masonry saws to cut granite for making personalized kitchen countertops and this thing is great for the simple stuff. I needed an automatic bridge saw to grow my business and this didn't let me down. It can easily cut through the natural slab granite, like a hot knife through butter. Great CNC stone cutting machine. Well worth the money saved in time alone.

Kent Church

from United StatesPosted on

Feb 02, 2023

Well packaged with operating & assembly manual. Easy to assemble and start up. The software is easy to use and shows you the cutting bid location in real time. This kit is as good as it gets for woodworkers at a decent price point. It meets the expectations for which I purchased it. In addition, the automatic tool changer spindle kit has greatly increased the efficiency of woodworking with a better quality finish for my carpentry business. Overall, I'm satisfied with this great CNC router machine.

Eddie C Nash

from United StatesPosted on

Feb 01, 2023

I run a high school woodworking shop and our precious CNC is way old and outdated. Looking to upgrade with one more modern CNC that can cut up to full sheets as well as has a 4th axis. Researched over a couple of months. Compared all brands of 4 axis rotary CNC machines with lathe attachments and decided to give STM1325-R3 a try. Everything was going smooth. Easy transaction fast delivery. Got it within 25 days. Easy to assemble. The software that came with it is free and easy to use. Tested making cabinet doors with 3/4 in. x 4 ft. x 8 ft. plywood sheet. All performed well with clear and smooth results. Overall, it's a great machine worth to buy.

Tobias K Schroeder

from GermanyPosted on

Jan 31, 2023

I have never used any power tool like this unit. I did a lot of research and like you have come to this CNC machining center. I had low expectations, but this kit was easy to use and has run a couple of months trouble-free. From the tool changer to the extra rotary axis, all works with automation. A great machine tool to make cabinet doors and home decorations. I would recommend this product to anyone looking to upgrade your woodshop.

Pros:
The software that comes with it is fine and free with a package that can give you good control over cutting parameters and strategies.

Cons:
Figure out how to handle dust because you will be making a lot of it. In addition, the large workbench will take up too much space.

Tekkam

from AustraliaPosted on

Jan 10, 2023

I purchased this 5x10 CNC router table because I wanted to make cabinet doors and home decorations in my workshop. It is easy to assemble and has run many days trouble-free.

The LNC software that comes with it is great for jobs with automatic tool changer, and free. Easy to set and debug. Good control over cutting strategies and parameters, and I could use it easily with document instructions.

A dust collector should be upgraded to handle dust because it will make lots of sawdust. I e-mailed them in the PM. Got a reply within the hour. They shipped me a new industrial dust collector in 10 days for a lot less than I thought it would cost. Overall the customer service is top notch.

Andrew

from CanadaPosted on

Nov 26, 2022

A decent industrial CNC for me. I'm a high-end furniture maker and need more precise power tools to support the type of work that I do. The moving table makes this machine work with higher precision. Also, the automated tool changer spindle kit is professional for cabinets making and wood doors making, as well as some home decors. The software is powerful for my business, it's a breeze to create tool path and export G-code once you are proficient in CAD design. All in all, I'm satisfied with its overall capability and performance.

Saša Biršić

from CroatiaPosted on

Oct 28, 2022

I purchased this CNC to do some cabinetry works. The machine came within 20 days and I was very impressed. The construction was very solid. It was easy to assemble and I was able to get started doing a project on the day it arrived. Satisfied with the result. Overall, I am appreciative of how easy they make the whole woodworking process.