Table of Contents
Social Sharing
Things To Consider When Buying Affordable CNC Spare Parts, Tools, Accessories In 2023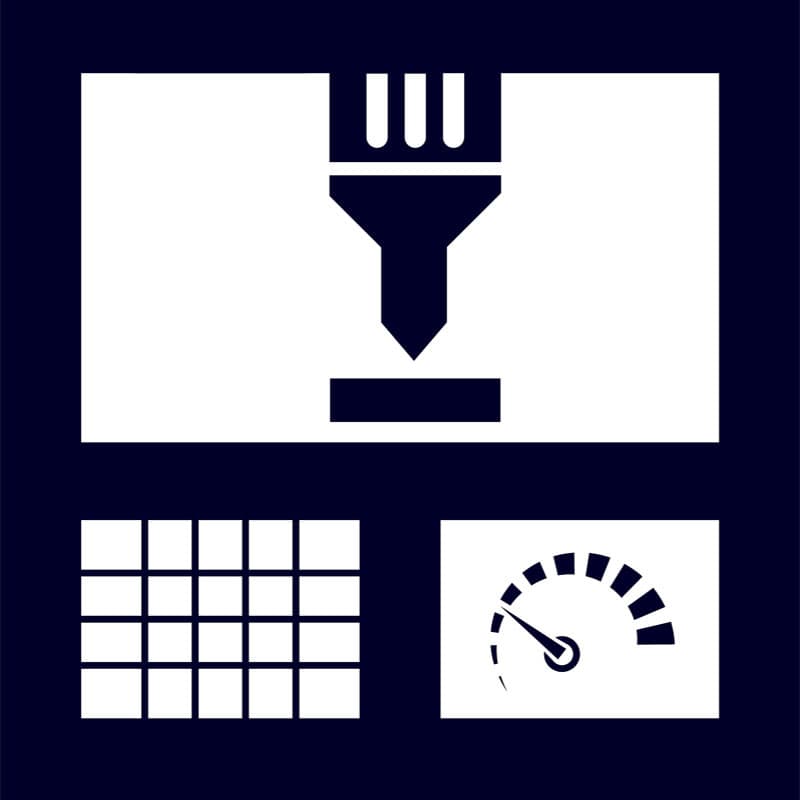 Looking for affordable CNC spare parts, tools or accessories? Review the best CNC spare parts, tools and accessories for CNC machine. We'll offer you the best CNC spare parts, tools and accessories of 2023 with expert customer service to fit your requirements.
CNC Spare Parts, Tools, Accessories Buying Guide
Find your suitable CNC router machine spare parts, tools and accessories such as Spindle, Motor, Diver, Ballscrew, Rail, CNC router bits, CNC router tools for wood CNC routers, stone CNC routers, foam CNC routers and metal CNC routers.
Find your suitable CNC laser machine spare parts and accessories such as Focus Lens, Reflection Mirror, Air Blower / Exhaust Fan, Power Supply, Laser Engraving Cutting Head, Mirror Stand, CO2 Laser Tube, Laser Lamp, Laser Diode Module, RD Cam Mother Board, Rail, Belt, Chiller and Air Compressor for laser cutting machine, laser engraving machine, laser marking machine and laser welding machine.
CNC Laser Parts & Accessories for Sale
CNC Router Parts, Bits, Accessories for Sale
Customer Reviews and Testimonials
Walcott

from Posted on

Dec 26, 2019

These bits are doing great. I was shocked to see how well they were holding up given the cost. I put these into my desktop CNC and they have performed great. I cut a considerable amount of aluminum with them and they just kept on going. I broke one bit which was entirely my fault but otherwise the second one cut through the 1/4" aluminum without issue. Few times I flexed the bit and it did not break. I honestly could not ask for more out of these bits. Would certainly buy again. A+++

Joe

from United StatesPosted on

Feb 23, 2019

Thanks to the help of STYLECNC, many companies don't retail this software, only they have provided us with the software, and there are very detailed instructions for use. Lovely Team.

Brian

from United StatesPosted on

Feb 16, 2019

I have one CNC laser cutter, but when I do the cutting work, it produces smoke which is very troublesome. With STYLECNC's help, I bought this air filter, it really helps me very much.

Ramesh

from IndiaPosted on

Feb 14, 2019

The water chillier I bought at other company are broken, and they have not helped me for various reasons. Then I found STYLECNC, their service attitude is very good, the quality is also very good.

Daniel

from United KingdomPosted on

Feb 02, 2019

I have bought some bits for cutting oak plywood sheet with the SI-IV for furniture making. These bits are very strong and can work for 80 slice wood sheets.

Anonymous

from United StatesPosted on

Jan 28, 2019

All of the collets I've used from this supplier have worked as expected. Excellent accessories. Unbelievably price.

Moatasem

from EgyptPosted on

Jan 26, 2019

Get a bad machine from another company. Thank you so much that STYLECNC can help me. After change the laser power supply the machine can work well, thank you so much.

David

from United StatesPosted on

Jan 25, 2019

I've purchased this 220V exhaust fan for my granddads' laser cutting machine and it works perfectly. It is easy to setup and the online service is really helpful.

Nesrat

from NetherlandsPosted on

Jan 21, 2019

Great router bit, and it is better than I expected. This bit cuts very well on wood and is very sharp carbide.

Neil

from South AfricaPosted on

Nov 26, 2018

I used these bits on marble with a lot of skepticism but I had to change my mind. They worked very well.