A Guide to Buy an Affordable Laser Engraver or Laser Cutter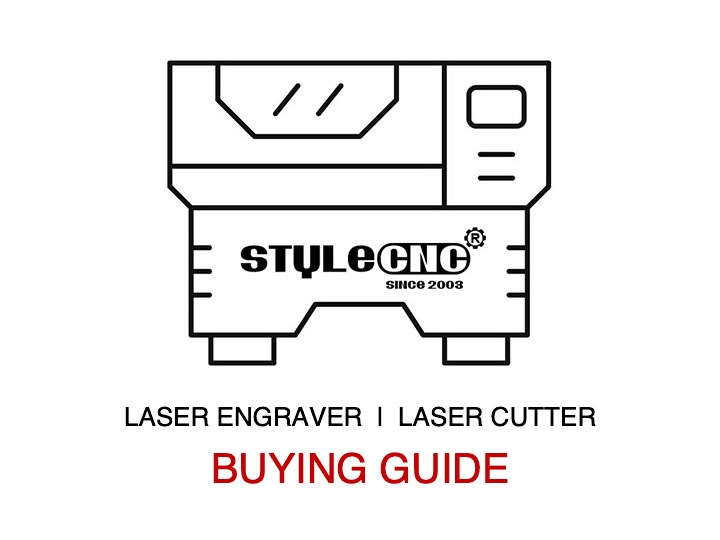 Definition
A laser engraver or laser cutter is a laser engraving machine or laser cutting machine with CNC (Computer Numerical Control) that use laser beam to engrave or cut patterns, pictures, signs, letters, numbers, logos on 2D/3D surface.
Laser engraving systems are divided into fiber laser engraving systems and CO2 laser engraving systems according to laser source.
Laser engravers are divided into laser metal engravers, laser wood engravers, laser leather engravers, laser glass engravers, laser stone engravers, laser acrylic engravers, laser plastic engravers, laser jewelry engravers according to different applications.
Laser engraving machines are divided into mini laser engravers, small laser engravers, handheld laser engravers, hobby laser engravers, portable laser engravers, desktop laser engravers, tabletop laser engravers, home laser engravers, industrial laser engraving machines, large format laser engraving machines, 4x4 laser engraving tables, 4x8 laser engraving tables, 5x10 laser engraving tables according to different sizes.
Laser cutting systems are divided into fiber laser cutting systems and CO2 laser cutting systems according to laser source.
Laser cutters are divided into metal laser cutters, laser wood cutters, laser leather cutters, laser acrylic cutters, laser paper cutters, laser fabric cutters, laser plastic cutters according to different applications.
Laser cutting machines are divided into mini laser cutters, small laser cutters, handheld laser cutters, hobby laser cutters, portable laser cutters, desktop laser cutters, tabletop laser cutters, home laser cutters, industrial laser cutting machines, large format laser cutting machines, 4x4 laser cutting tables, 4x8 laser cutting tables, 5x10 laser cutting tables according to different sizes.
Application
A laser engraving cutting machine can be used in industrial manufacturing, small business, small shop, home business, home shop, school education. Fiber laser engraver and fiber laser cutter are commonly used for engraving and cutting metal materials, such as stainless steel, carbon steel, copper, alloy, aluminium, silver, gold, iron. A laser engraver with MOPA fiber laser source can also be used to engrave color on metal surface. CO2 laser engraving cutting machines are commonly used for engraving and cutting nonmetal materials, such as wood, fabric, acrylic, leather, foam, plastic, stone, paper, MDF, PVC.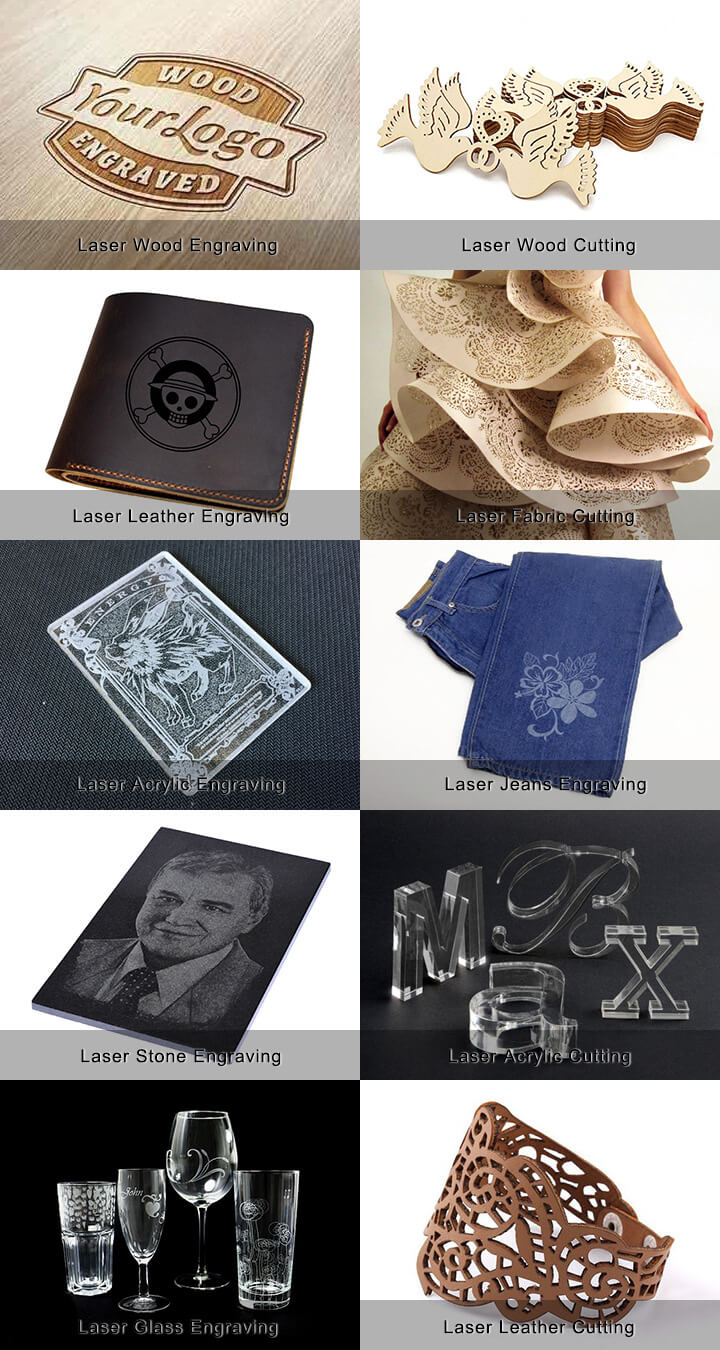 Working Principle
A laser engraving cutting machine works with CNC (Computer Numerical Control), which will send command to make the laser head moving over the material surface, the laser beam will output at the same time to engrave patterns or cut shapes on an object.
Technical Parameters
| | |
| --- | --- |
| Brand | STYLECNC |
| Laser Type | Fiber Laser / CO2 Laser |
| Laser Power | 10W - 3000W |
| Laser Function | Engraving / Cutting |
| Price Range | $3,000.00 - $300,000.00 |
Pricing Guide
According to different specifications and configurations (laser powers, laser types, laser tubes,laser lens, laser mirrors, etc.), laser engraving cutting machines have different price. Different laser machine manufacturers or suppliers with different service and support, so the price is also different. As a professional laser machine manufacturer from China, STYLECNC sales laser machines to buyers directly without any distributor, STYLECNC can offer 24/7 one-to-one free service and support. The price range of laser machines from STYLECNC is from $3,000.00 to 300,000.00.
Buying Guide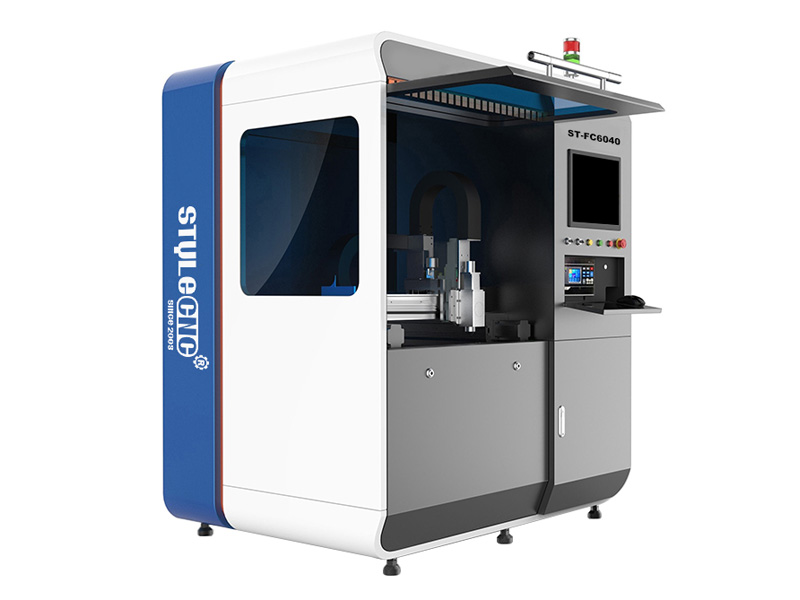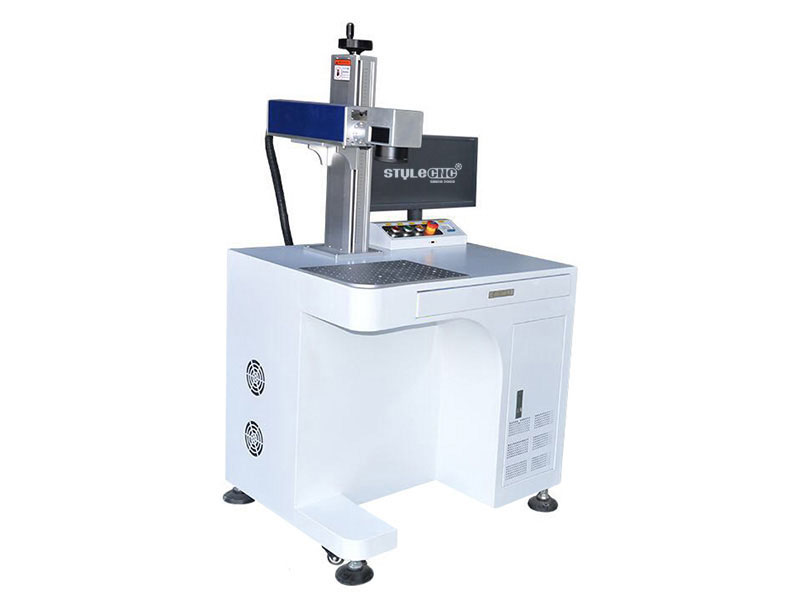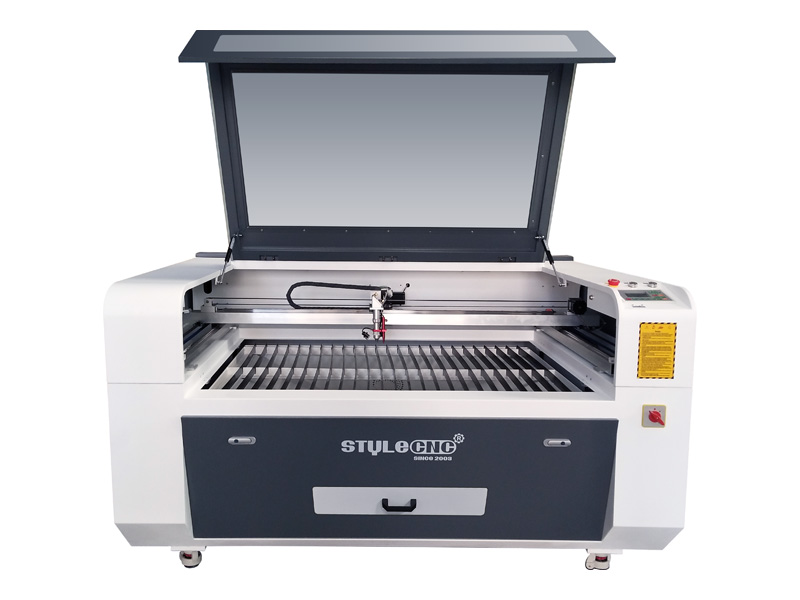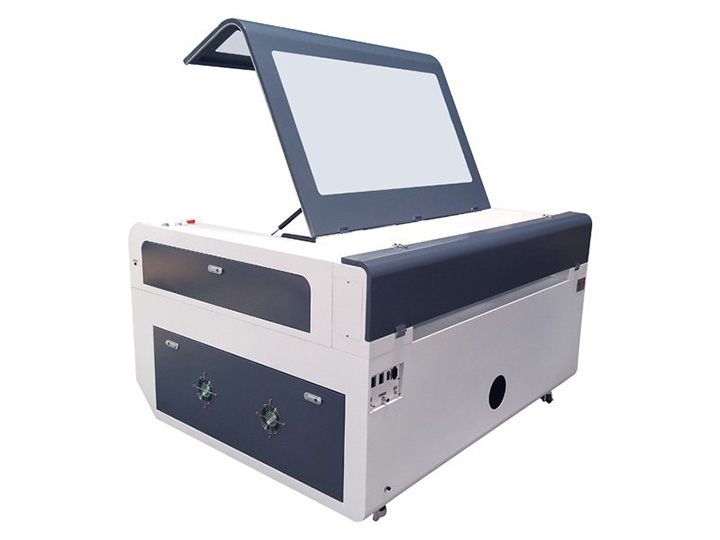 After you understood what is a laser machine? what works do you want to do by a laser machine? You should plan to buy an affordable laser machine within your budget.
Step 1. Free Consult and Sample Testing:
We will recommend the most suitable laser machine to you after being informed by your requirements, such as the material you want to cut. You can also send us your sample file, we will do cutting in our factory and make video to show you the engraving/cutting process and result, or send samples to you to check the engraving/cutting quality.
Step 2. Get Your Free Quotation:
We will offer you with our detail quotation according to the consulted laser engraver or laser cutter. You will get the the most suitable laser machine specifications, the best laser machine accessories and the affordable laser engraving cutting machine price.
Step 3. Process Evaluation:
Both sides carefully evaluate and discuss all the details of the order to exclude any misunderstanding.
Step 4. Place an Order:
If you have no doubt, we will send you the PI (Proforma Invoice), and then we will sign a contract with you.
Step 5. Laser Machine Production:
We will arrange the laser machine production as soon as receiving your signed sales contract and deposit. The latest news about production will be updated and informed to the laser machine buyer during the production.
Step 6. Laser Machine Quality Control:
The whole production procedure will be under regular inspection and strict quality control. The complete laser machine will be tested to make sure they can work very well before out of factory.
Step 7. Laser Machine Delivery:
We will arrange the delivery as the terms in the contract after the confirmation by the laser machine buyer.
Step 8. Custom Clearance:
We will supply and deliver all the necessary shipping documents to the laser machine buyer and ensure a smooth customs clearance.
Step 9. Service and Support:
As a professional laser engraving cutting machine manufacturer and supplier, STYLECNC will supply the laser machine with training video and user's manual in English for installing, operation, maintenance and trouble-shooting, and shall give technical guide by remote, such as TeamViewer, E-mail, Telephone, Mobile, Whatsapp, Skype, 24/7 online chat, and so on, when you meet some problems of installation, operation or adjusting.
You can come to our laser machine factory for training. We will offer professional guidance, direct and effective face-to-face training. Here we have assembled equipment, all sorts of tools and testing facility. Training Time: 3~5 days.
Our engineer will do a door-to-door instruction training service at your local site. We need your help to deal with the visa formality, prepaid traveling expenses and accommodation to us during the business trip and service period before their dispatch. It's better to arrange a translator (if no English-Speaking) for our engineers during the training period.
FAQs
What Is A Laser Cutter?
Laser cutter is a kind of numerical control cutting equipment, which focuses the laser light emitted from the laser generator through the optical path system into a laser beam of high power density. The laser beam is irradiated to the surface of the workpiece, so that the workpiece reaches the melting point or boiling point, and the high-pressure gas coaxial with the beam will blow away the molten or vaporized metal. With the movement of the relative position of the laser beam and the workpiece, the material is finally formed into a slit, so as to achieve the purpose of cutting.
What Is A Laser Engraver?
Laser engraving machine, as the name implies, is an advanced numerical control device that uses laser to engrave the material to be engraved. Laser engraving machine is different from mechanical engraving machine and other traditional manual engraving methods. Mechanical engraving machine uses mechanical means, such as diamond and other materials with extremely high hardness to engrave other things. The laser engraving machine uses the thermal energy of the laser to engrave the material. The laser in the laser engraving machine is the core. Generally speaking, the laser engraving machine is more widely used, and the engraving accuracy is higher and the engraving speed is faster. Compared with the traditional hand-engraving method, laser engraving can also make the engraving effect very delicate, which is no less than the level of hand-engraving. It is precisely because the laser engraving machine has so many advantages, so now the application of laser engraving machine has gradually replaced the traditional engraving equipment and methods.
What Are The Benefits of Laser Cutting?
Laser cutting is to replace the traditional mechanical cutter with an invisible light beam. It has the characteristics of high precision, fast cutting, not limited to the limitation of cutting patterns, automatic layout to save materials, smooth incisions, and low processing costs. Metal cutting process equipment. The mechanical part of the laser cutter head is not in contact with the workpiece, and will not cause scratches on the surface of the workpiece during the work; the laser cutting speed is fast, the incision is smooth and flat, and generally no subsequent processing is required; the cutting heat affected zone is small, the plate deformation is small, and the cutting slit is narrow ( 0.1mm ~ 0.3mm); the incision has no mechanical stress and no shear burrs; the processing accuracy is high, the repeatability is good, and the surface of the material is not damaged; the CNC programming can process any plan, and can cut the whole board with a large breadth, without Open the mold, economy and time-saving.
What Are The Advantages of Laser Engraving?
1. Accurate and meticulous: the engraving accuracy can reach 0.02mm.2. Consistent effect: Ensure that the engraving effect of the same batch is completely consistent.3. Safe and reliable: Non-contact processing is adopted, which will not cause mechanical extrusion or mechanical stress on the material. No "knife marks", not damage the surface of the processed parts, not deform the material.4. Eco-friendly: The diameter of the light beam and light spot is small, generally less than 0.5mm, saving materials, safety and hygiene.5. Wide range: CO2 laser can engrave and cut almost any non-metallic material. And the price is low.6. High-speed: can immediately engrave and cut according to the pattern output by the computer.7. Low cost: Not limited by the number of engraving, laser engraving is cheaper for small batch engraving services.
What Are Laser Engraving Cutting Machines Used For?
Laser engraving and cutting machine is mainly used in various industries such as advertising industry, leather garment processing industry, packaging industry, glass, handicraft engraving, marble shadow engraving, jewelry, model and so on.Advertising industry: Double-color plate engraving, acrylic engraving and cutting, sign engraving, crystal, trophy engraving, authorized engraving, etc.Glass industry: pre-engraved film of sandblasting, shadow engraving, making glass background wall, glass screen, etc.Marble: Image engraving, making decorative paintings. (After finishing laser engraving, color by hand, and finally mount the frame)Jewelry: Engraving jade, making gold and jade pendants. Handicraft industry: Engraving beautiful patterns and text on wood, bamboo, ivory, bones, leather, marble, shells and other materials.Leather garment processing industry: Carry out complex text graphics engraving, cutting, engraving and hollowing on synthetic leather, artificial leather, fabric, fur. Cutting and Engraving in garment, home decoration, gloves, handbags, shoes, hats, toys and car industry.Packaging industry: engraving and printing rubber sheet, plastic sheet, double-layer sheet, die-cutting knife sheet, etc.Model industry: Making sand table architectural models, airplane models, etc.