2023 Best 2x3 CO2 Hobby Laser Cutting Machine for Sale at Affordable Price
Type: CO2 Laser Cutting Machine
Sale Price: $2600.00 / Set
Price Range: $2600.00 to $3600.00 / Set Based On The Features
Supply Ability: 600 Sets / Month Waiting for Your Order in Stock
Global Shipping: Available to Your Location in
Payment Terms: T/T, Credit Cards, e-Checking, Alibaba Trade Assurance
2023 top rated CO2 hobby laser cutter machine is an entry level laser engraving & cutting system with 2x3 table top for hobbyists, small business, small shop, home business and home shop.
Demonstration Video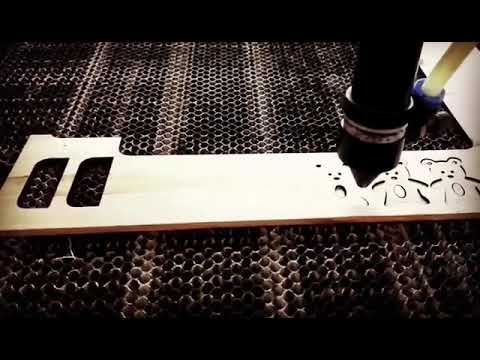 Product Details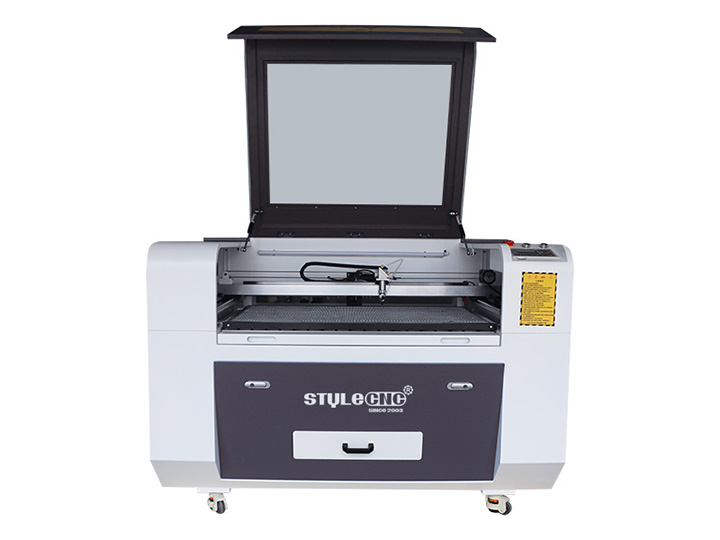 Do you have DIY hobby laser cutter kit plans or need to buy an affordable hobby laser cutting machine for metal, wood, plywood, cardboard, dieboard, chipboard, fabric, textile, leather, paper, acrylic, plastic, foam, rubber, ABS, EPM, MDF, PE, PES, PUR, PVB, PVC, PUR, PMMA or PTFE? Review the 2023 new laser cutter buying guide as follows, we'll offer you 2023 best laser cutting machines with custom hobby laser engraving cutting service to fit your 2D/3D laser engraving & cutting projects, ideas and plans.
What Is Hobby Laser Cutter?
Hobby laser cutter is a type of entry level laser engraving and cutting system for hobbyists with small size in small business and home shop. A hobby laser cutter has full set of laser parts and accessories like an industrial laser cutting machine, which can be equipped with different laser powers of CO2 laser tube for both engraving and cutting. It is also known as hobby laser cutting machine, hobby laser cutting system, hobby laser engraver, and hobby laser engraving machine.
2x3 CO2 Hobby Laser Cutter Machine Advantages
1. Configure higher power laser tube.
2. DSP controlling system, rich functions, can effect engraving on plane, gradient engraving by 360 degree, cutting and drilling holes.
3. The hobby laser machine owns functions of restoring from power off, continuation on break point.
4. Transmit files directly in CorelDraw, AutoCAD, and more professional softwares.
5. The hobby laser engraving cutting machine adopts international linear rail, more precision.
2x3 CO2 Hobby Laser Cutter Machine Technical Parameters
| | |
| --- | --- |
| Machine Model | STJ9060 |
| Table Size | 600x900mm (2x3 feet) |
| Laser Power | 60W/80W/100W |
| Laser Type | CO2 sealed high quality, water-cooling |
| Driving System | Stepper motor |
| Cutting Speed | 0-30000mm/min / 0-1181in/min |
| Engraving Speed | 0-50000mm/min / 0-1969 in/min |
| Resetting Position Accuracy | ≤±0.01 |
| Power Supply | 220V/50Hz, 110V/60Hz, |
| Min. Shaping Character | English 1.0*1.0mm |
| Operating System | USB ( DSP 6525) |
| Graphic Format Supported | BMP, PLT, AI, DST, DXF |
| Software Supported | Coreldraw, Photoshop, AutoCAD, Tajima |
2x3 CO2 Hobby Laser Cutting Machine Applications
Advertising Industry
1. Double-colored board engraving
2. Organic glass engraving and cutting
3. Label engraving
4. Crystal cup engraving
5. Warranty signed engraving
Arts and Crafts Industry
1. Wood
2. Bamboo
3. Ivory
4. Bone
5. Leather
6. Paper
Packing and Printing Industry
1. Rubbery board
2. Plastic board
3. Double-layered board
4. Model cutting board
Leather Clothing Industry
1. Complex characters and pattern engraving
2. Cutting on hypoderm
3. Synthetic leather
4. Man-made leather
5. Cloth
Architectural Model Industry
1. ABS board cutting
2. Model engraving
Production Totem Industry
1. Appliance signs
2. Anti-fake commodities marking
2x3 CO2 Hobby Laser Cutting Machine Features
Advanced LCD Screen + USB Port + Offline Control
It can not only work without computer, but also connect to U disk, USB communication.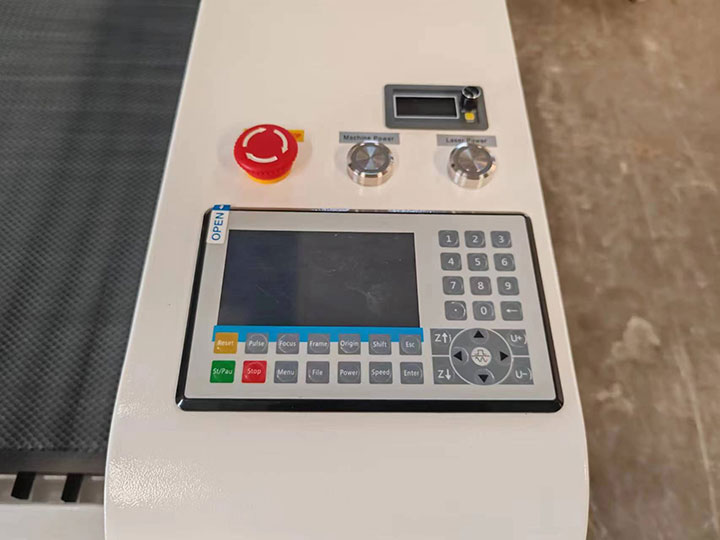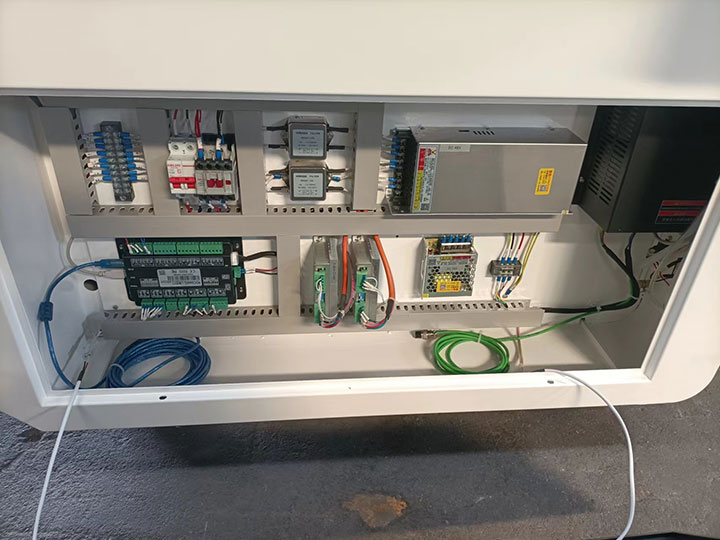 Lens and mirrors from Singapore
The mirrors material is the molybdenum, this is one rare metal. It's reflective effect is good. And it's diameter is more than 25mm.
The diameter of the Lens is 20mm, and the focal length is 63.5mm. If you want to cut something, the edge will have the radian, not the direct one. (the cutting effect is good enough)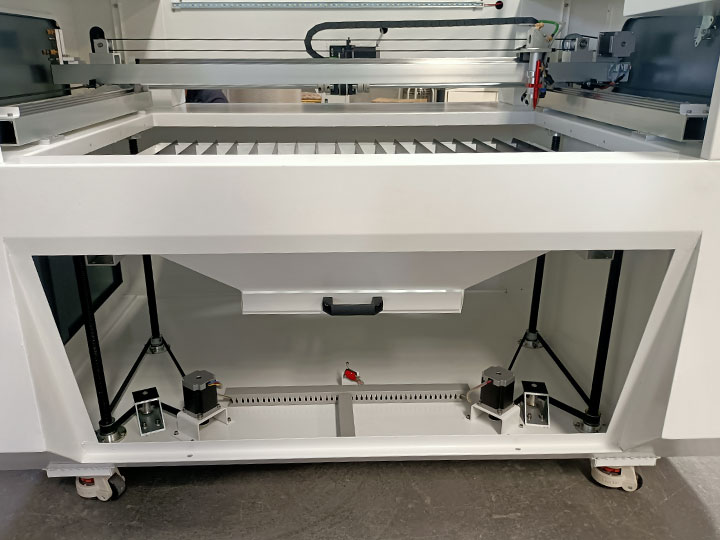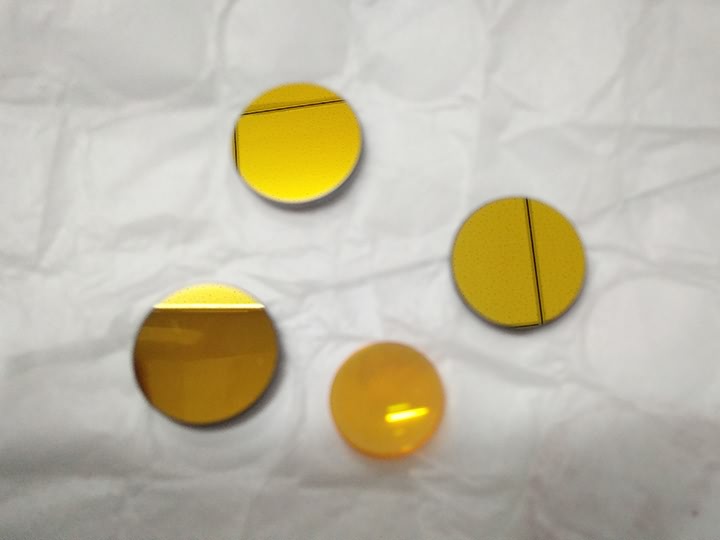 Taiwan Hiwin Square Rails
1. The square rails has more higher precision than the round ones.
2. The positioning accuracy is high, less wear and tear can maintain high accuracy.
3. This square rails apply to high-speed move and greatly recude the drive horsepower the machine required.
4. It can bear the load from left and right, up and down at the same time.
5. The essembling is easy and has the performance of interchangeability, the lubrication structure is simple.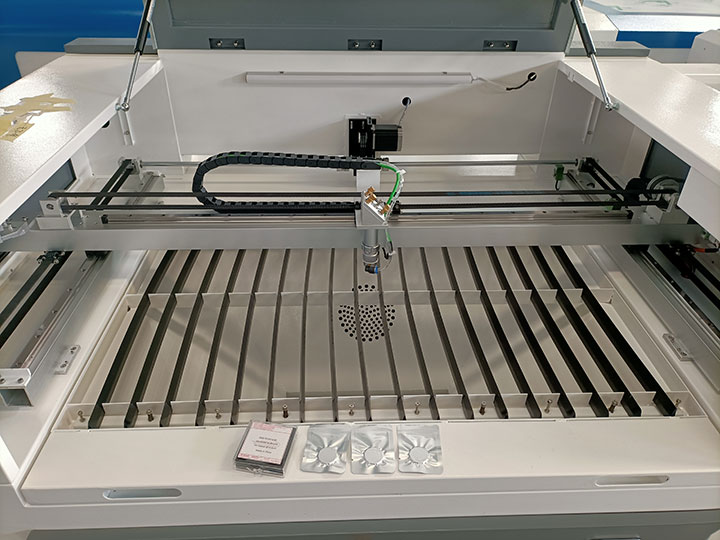 Laser Head for CO2 Hobby Laser Cutter Engraving Machine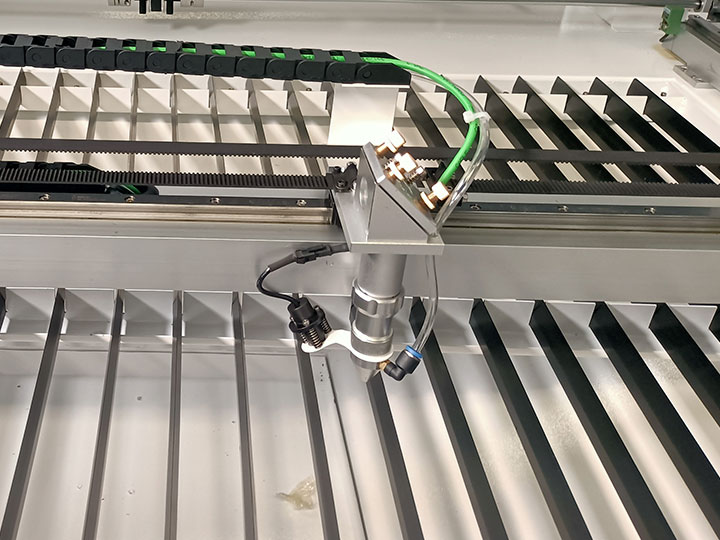 Rotary Device for CO2 Hobby Laser Cutter Engraving Machine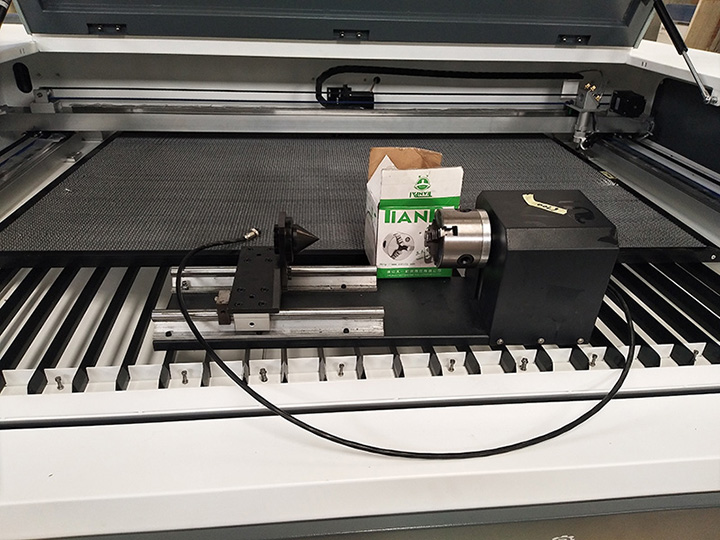 2x3 CO2 Hobby Laser Cutting Machine Projects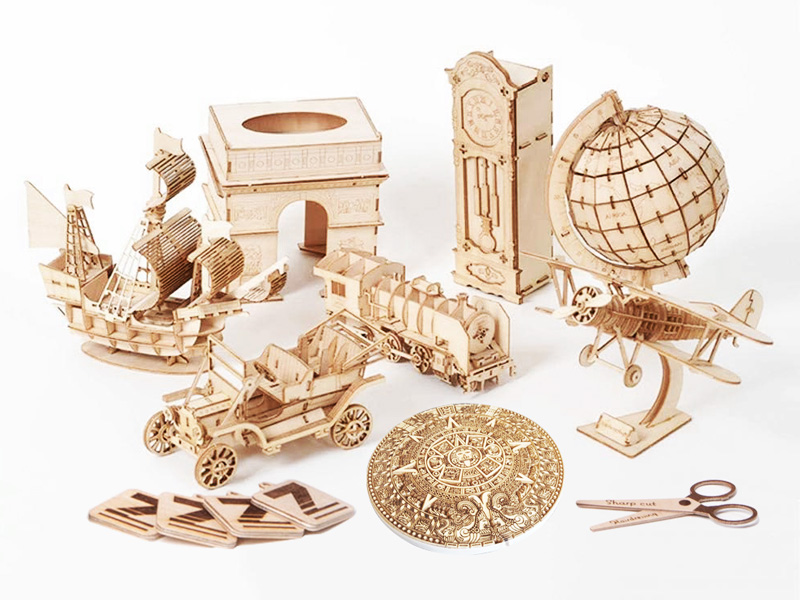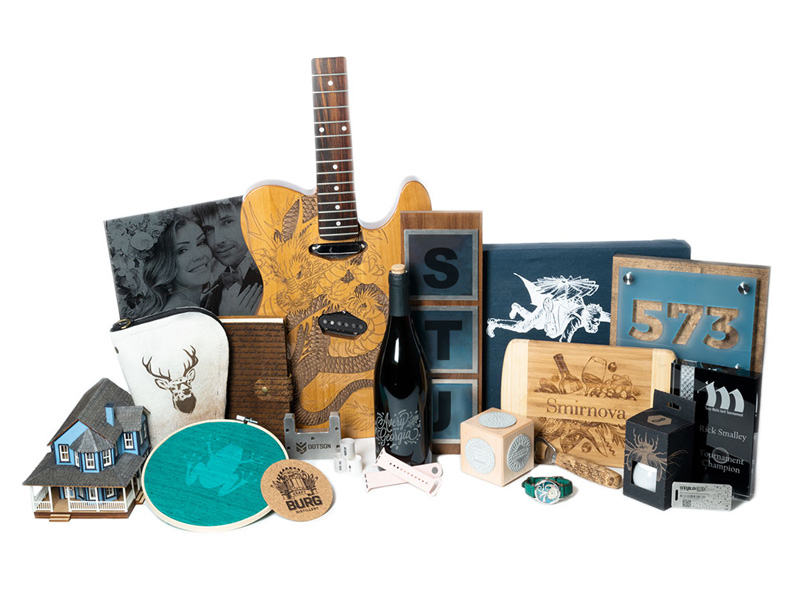 2x3 CO2 Hobby Laser Cutter Engraving Machine Package
1. The hobby laser cutting engraving machine is packed with cling films first and then film bags.
2. The hobby laser machine is packed with wooden case which is reinforced with the iron bar on the top and bottom.
3. With this kind of package, all our hobby laser machine can protect well during long trip by sea or by air.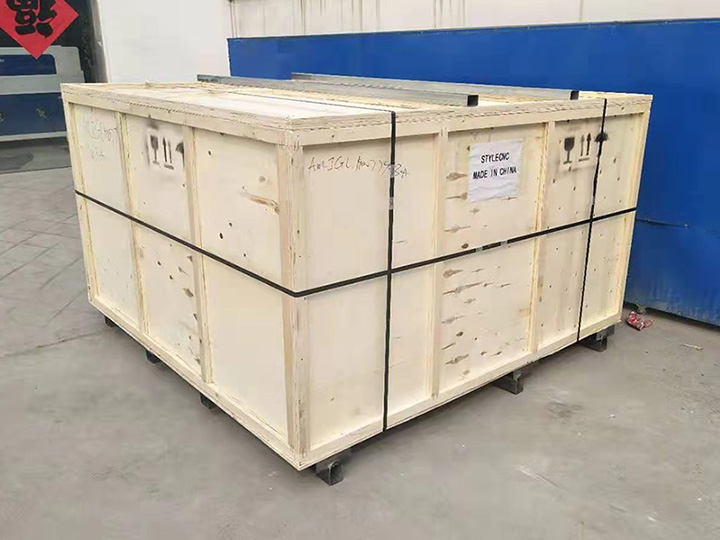 Warranty of 2x3 CO2 Hobby Laser Cutter Engraving Machine
1. The whole hobby laser engraving cutting machine: one year.
2. CO2 Laser tube: 12 months (this is what laser tube supplier offer to us).
3. Laser lens and mirrors: for one month. If the accessories are broken because of quality problems during warranty time, we will change it by free.
4. 24 hour technical support online like skype, whatsapp, remote, you can calling us if urgent.
5. We offer free training in our factory, and our engineers available to service machinery overseas, but the round-trip air tickets, hotel and meals for the engineers should be paid by our buyer.
We also have hobby fiber laser cutters for metal fabrication: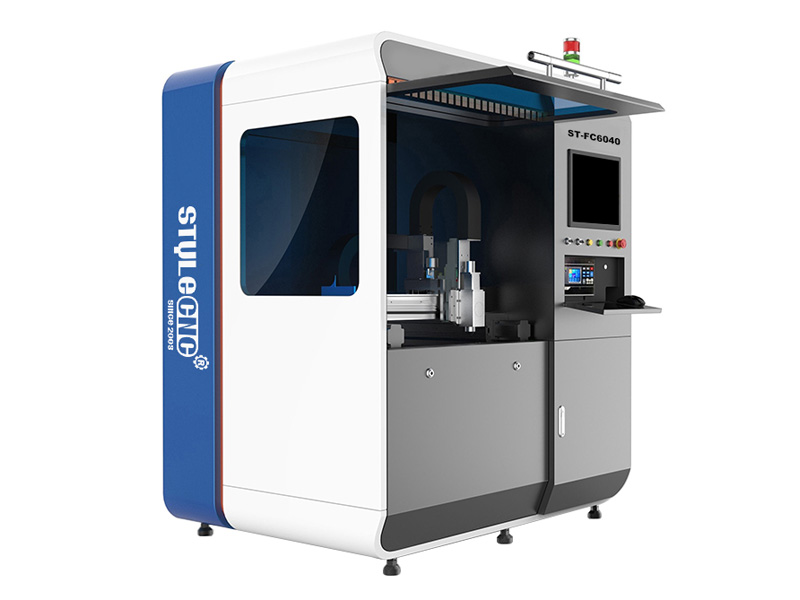 Hobby Fiber Laser Cutter for Metal Fabrication
International Shipping Around the World
All the CNC laser machines can be shipped worldwide by sea, by air or by international express logistics via DHL, FEDEX, UPS. You are welcome to get a free quotation by filling up the form with name, email, detailed address, product and requirements, we will shortly contact you with the full information including the most suitable delivery method (fast, secure, discreet) and freight.
Post A Review
Customer Reviews and Testimonials
Francesca J Bryant

from United KingdomPosted on

Jan 26, 2023

The intent of this small laser cutter purchase for me is as a hobbyist. Exactly what I expected. I took 1 hour to build it, and achieved a nice, tight assembly in the end with clear instructions. It has been cutting balsa wood sheets every day since we got it assembled. So far every cut is clear and smooth. A good value for the money.

Joshua Olivia

from CanadaPosted on

Apr 01, 2021

I was excited to use this hobby laser cutter for some school projects. I purchased this product after extensive research and watching quality reviews on Youtube and different forums. For the price, it did not seem to be a bad option at all and easily upgradable.

It is a great starting out laser cutter. It will take some learning but after a few projects and using the software it will all make sense and become easier to use. Like many others here, the cutting job went great, the results were crisp and clean and I thought I'd found an amazing product that was perfect for me. For the price this is a super start up laser. I feel it is money well spent.

Hazem Taha

from KuwaitPosted on

May 15, 2020

I have done a ton of research, prior to buying and while setting up the laser (I have a background using lasers).
Works as expected. Works very well on wood so far. I would recommend this product if you need a CO2 laser. Great price.

Scott Parsell

from United StatesPosted on

Mar 16, 2020

I am rather pleased with this purchase. Great hobby laser machine for wood crafts, which is why I purchased it. I have made a wood craft that took 30 minutes to cut with no overheating or any issues. God, nothing was even warm. Impressive machine.

Denisko Pipko

from SloveniaPosted on

Jun 25, 2019

For this hobby laser cutting machine, I am very happy with it. I have made enough money by selling items I made by this machine already. Just in less than a month just playing around in my spare time.

Cindy De Leon

from CanadaPosted on

Jan 26, 2018

The great hobby laser cutter, I choose to adopt up-down table on the machine. highly customizable. It is suitable for cutting my wood arts.