2023 Top Rated Laser Cutter for Home Use and Small Business with CO2 Laser Source on Sale
Type: CO2 Laser Cutting Machine
Sale Price: $3000.00 / Set
Price Range: $3000.00 to $11600.00 / Set Based On The Features
Supply Ability: 600 Sets / Month Waiting for Your Order in Stock
Global Shipping: Available to Your Location in
Payment Terms: T/T, Credit Cards, e-Checking, Alibaba Trade Assurance
2023 best CO2 laser cutter STJ1390 is suitable for small business, home use, and hobbyists with engraving & cutting of paper, acrylic, wood, rubber, plastic, glass, leather, etc. Now the best laser cutting machine for small business on sale at affordable price.
Demonstration Video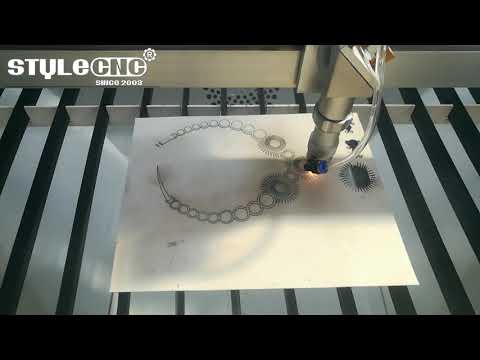 Product Details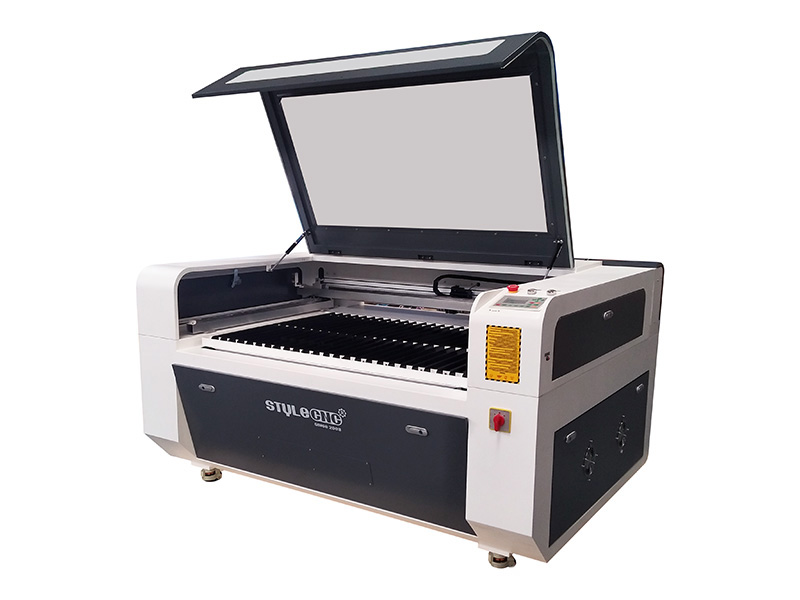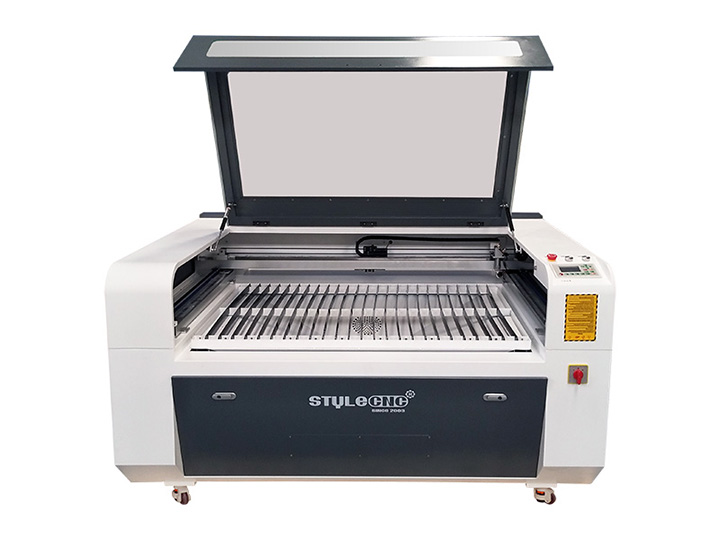 Looking for the best laser cutter for beginners to start your small shop? Need the best laser cutting machine for commercial use to grow your business? Review 2023 best CO2 laser cutter for small business with cost price within your budget. It can help you to engrave & cut plywood, wood, MDF, bamboo, cardboard, chipboard, fabric, leather, acrylic, plastic, PMMA, paper, ivory, rubber, foam, EPM, PE, PUR, neoprene, carbon fibers, jeans, textile, PVB, PVC, beryllium oxide, PTFE /Teflon, phenolic or epoxy resins.
Features of 2023 Best CO2 Laser Cutter for Small Business and Home Use
1. The linear guide ensures the precise processing effect, which can make delicate and complicated designs on acrylic, wood and PVC and so on for the advertisement and handicraft industries.
2. Our three unique protection functions, i.e. anti-interference function, water-protective function and power cut off function ensure longer working life, safety and effectiveness.
3. The machine adopts the strip shape platform, which can bear heavier materials such as organic glass, wood, and so on.
4. Original Singapore lens with molybdenum base, making the equipment produce smaller facula and stronger cutting force, greatly improving working efficiency and reducing cost.
5. Exhausting, absorbing and assistant blowing systems solve the problem that troubles the laser equipments manufacturing industry for years, extending the life of the laser tube.
6. The best laser cutting system adopts USB port to transmit data, equipped with large-capacity internal memory, improving working speed and efficiency greatly.
7. When the laser tube>=100W, advanced water chiller for cooling laser tube, adjust temperature automatically. Besides, it has the function that protect the laser tube from damaging caused by any incidents.
8. Your can also choose CCD camera for the best laser cutting system to improve the working efficiency.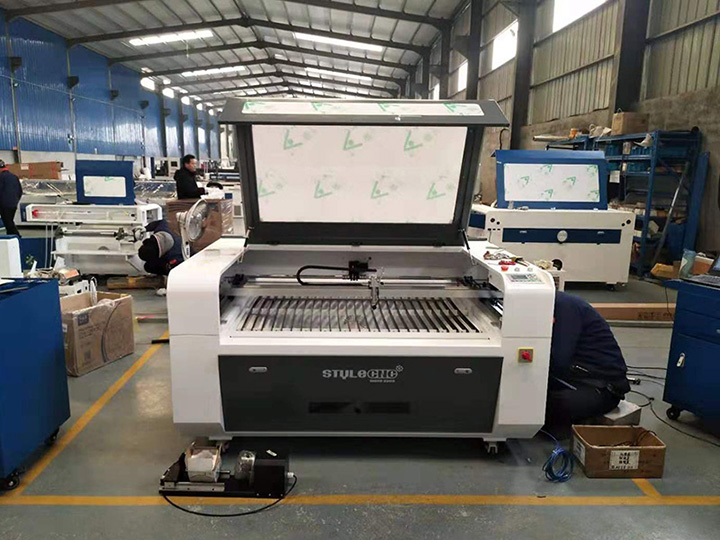 Control Panel for The Best Laser Machine with CO2 Laser Tube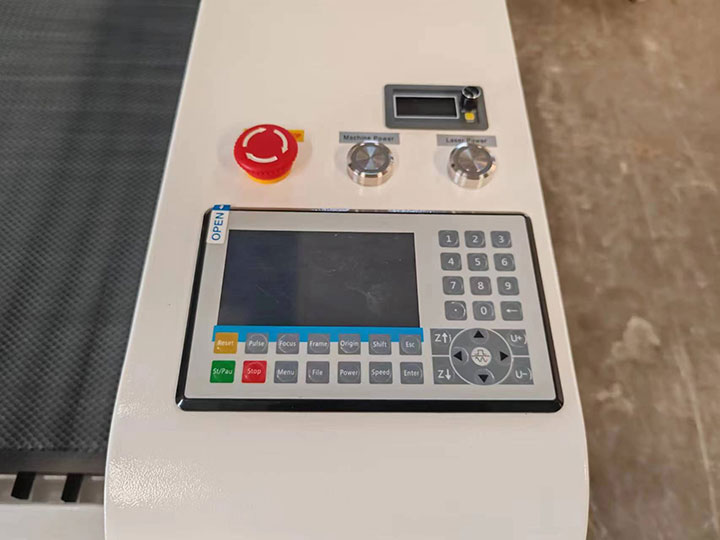 Control Box for The Best Laser Cutter for Small Shop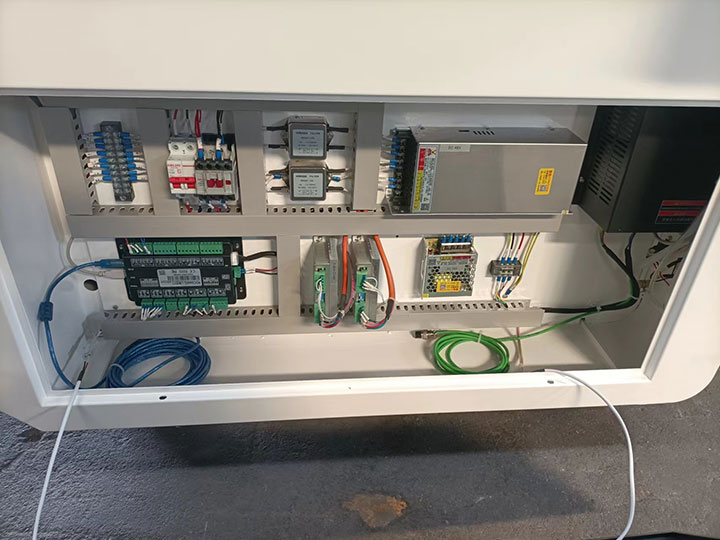 Taiwan Hiwin Square Rails for The Best Laser Machine for Small Business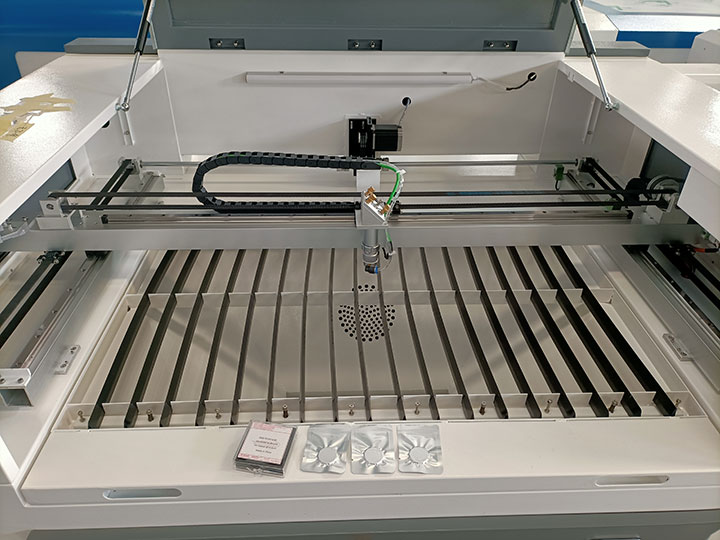 Enclosed Laser Head for The Best Laser Cutter for Home Business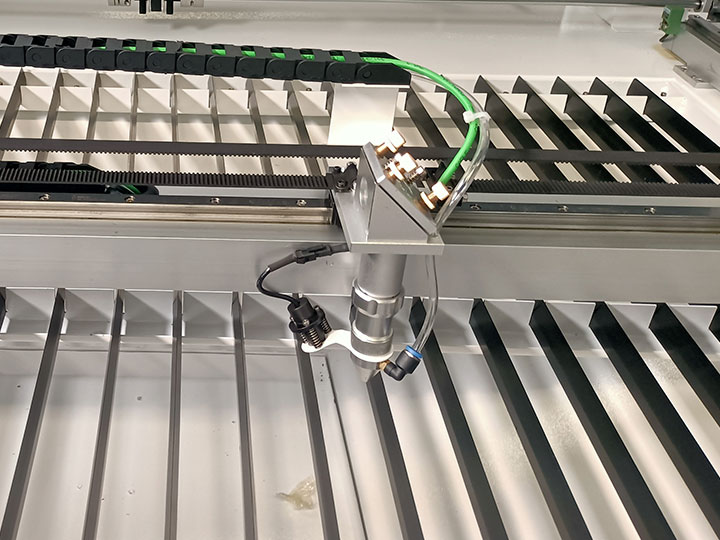 Details of The Best Laser Machine for Small Business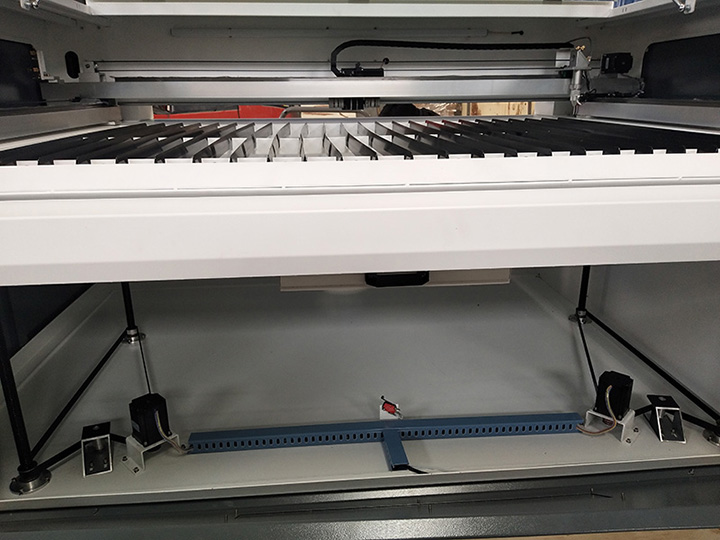 CCD Camera for The Best Laser Cutting System with CO2 Laser Generator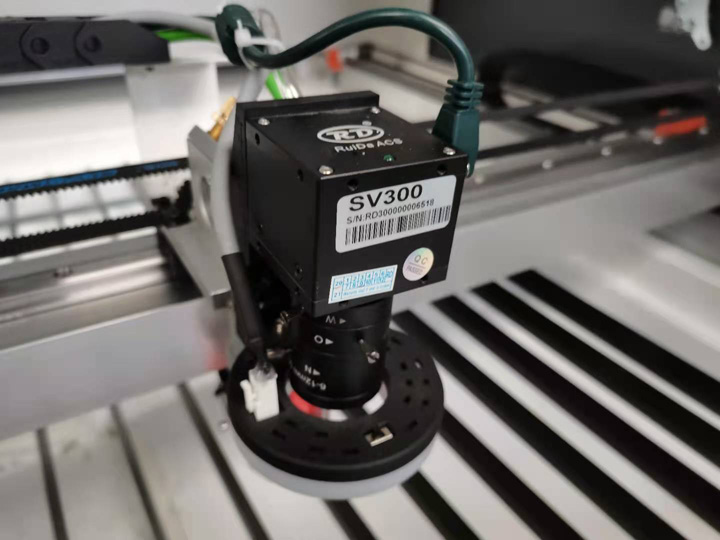 Technical Parameters of 2023 Best CO2 Laser Cutter for Small Business and Home Use
| | |
| --- | --- |
| Model | STJ1390 |
| Laser source | CO2 laser |
| Working table | Blade table |
| Working area | 1300*900mm |
| Laser power | 80W/100W/130W/150W/280W/300W |
| Power supply | 220V/50Hz, 110V/60Hz |
| Min line width | ≤0.15mm |
| Positon accuracy | 0.01mm |
| Repetition accuracy | 0.02mm |
| Cutting speed | 150mm/s |
| Guide rail | Hiwin Square Rails |
| Transmission method | Fulong Belt Transmission |
| Drive system | Stepper system |
| Cooling system | Water chiller |
| Control system | RDWorks V8 |
| Control software | Coreldraw, Photoshop, AutoCAD, Tajima |
| Graphic format support | PLT, DXF, BMP, JPG, AI |
| Option | Rotary attachment, up-down table, automatic focus, honeycomb table |
Applications of 2023 Best CO2 Laser Cutter for Home Use and Small Business
CO2 laser machines can engrave and cut most of non metal materials such as wood, paper, acrylic, plywood, MDF, ABS board, rubber, plastic, glass, leather, fabric, and more. It is widely used in acrylic processing, clothing, leather fabric, toys, computer embroidery cutting, mold making, crafts making, woodworking, advertising and building decoration, packaging and printing, paper products industries.

2023 Best Laser Cutter for Home Use and Small Business Projects
Laser Cutter for Small Shop Projects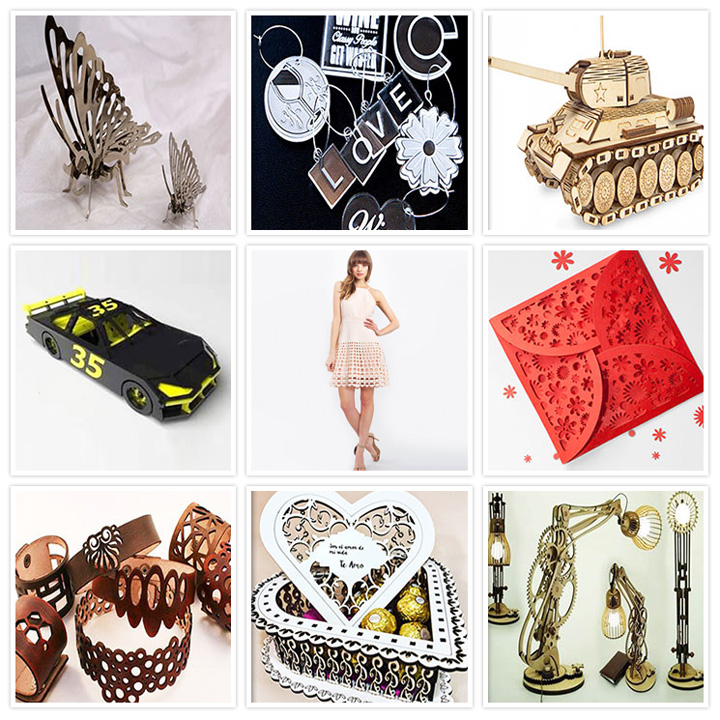 Laser Cutting Machine for Home Use Projects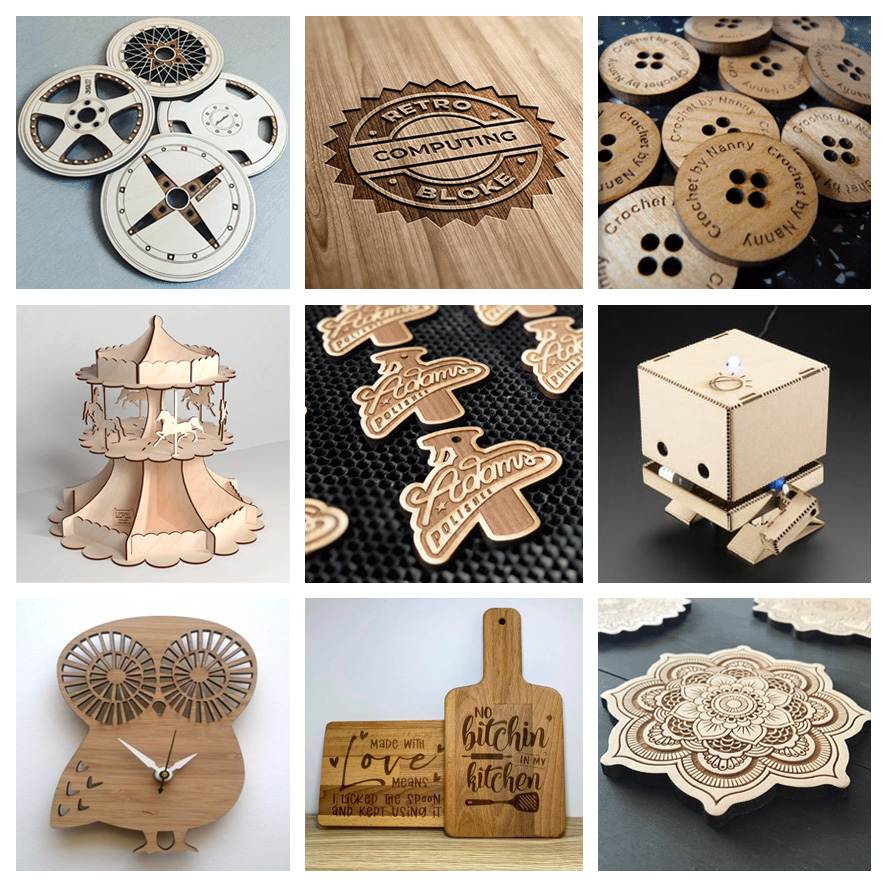 Laser Cut & Engraved Wood Projects for Small Business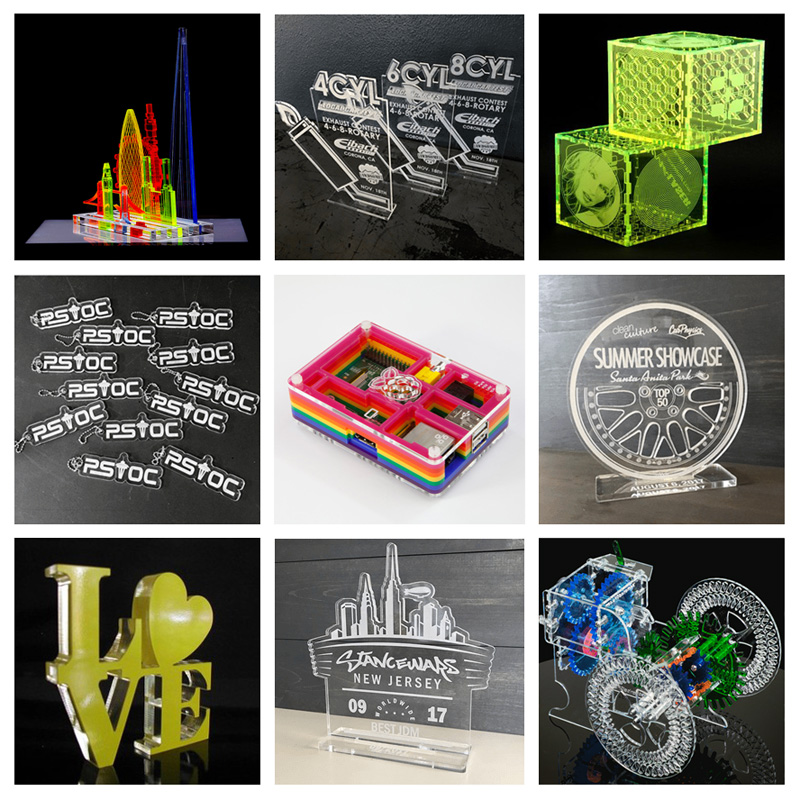 Laser Cut & Engraved Acrylic Projects for Home Business
Packing & Shipping for CO2 Laser Machines from STYLECNC
The machine is packed with great care and tough material.
The machine is packed with cling films first and then film bags.
The machine is packed with wooden case which is reinforced with the iron bar on the top and bottom.
With this kind of package, all our laser machine can protect well during long trip by sea or by train.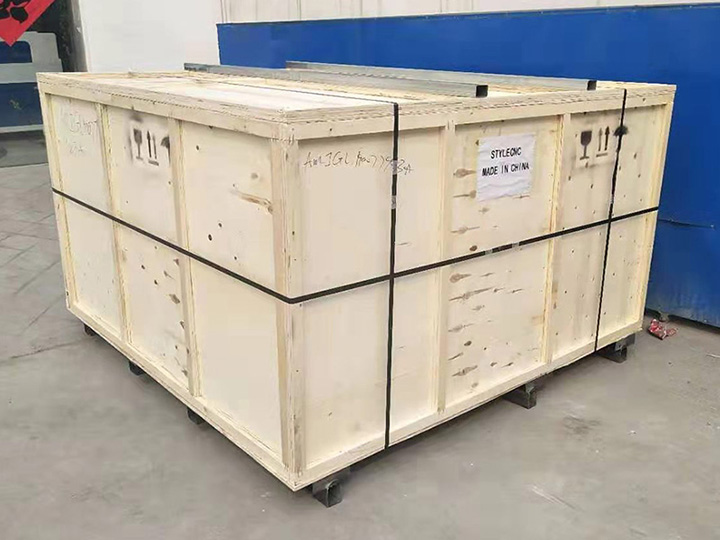 Warranty and Service for CO2 Laser Cutters from STYLECNC
1. The whole machine: one year.
2. CO2 laser tube: 12 months.
3. Laser lens and mirrors: for one month. If the accessories are broken because of quality problems during warranty time, we will change it for free.
4. 24 hour technical support online like skype/whatsapp/remote, you can calling us if urgent.
5. We offer free training in our factory, and our engineers available to service machinery overseas, but the round-trip air tickets, hotel and meals for the engineers should be paid by our buyer.
International Shipping Around the World
All the CNC laser machines can be shipped worldwide by sea, by air or by international express logistics via DHL, FEDEX, UPS. You are welcome to get a free quotation by filling up the form with name, email, detailed address, product and requirements, we will shortly contact you with the full information including the most suitable delivery method (fast, secure, discreet) and freight.
Post A Review
Customer Reviews and Testimonials
Christian Sjavik

from United StatesPosted on

Jan 23, 2021

I must say, this turned out to be an awesome laser cutter.
The laser-cut parts are of exceptional quality, and practically everything one needs to this CNC is included in the toolbox. It took me about 2 evenings (total about 4+4 = 8 hours) to familiar with operation method.
STYLECNC support has been amazing, to say the least.
Even late at night, they patiently answered my questions.
In summary, I'd recommend it to anyone who needs a co2 laser cutter. You will not be disappointed.

Alfie

from United KingdomPosted on

Mar 26, 2020

I'm an avid crafter and work with computers, so I didn't have any issues acclimating to the software. You have to get a feel for the configuration settings, but that varies by the media you are cutting upon and takes some minor trial and error. I bought a MDF board and played until I got the settings the way I wanted. I had a few newbie questions of the vendor and I found the email response was FANTASTIC and vendor was definitely committed toward me getting the most of this laser machine and went above and beyond to ensure my satisfaction. If you're looking for a laser cutter to get a feel for this type of craft, I can HIGHLY recommend this cutter. Happy "cutting" :)

Bakker

from NetherlandsPosted on

Jul 08, 2019

A cheap laser cutter for home use, it's easy to operate, I have used it to cut some wood crafts for testing the laser machine, and got the perfect ending.