Entry Level Desktop 4th Axis CNC Router Machine with 2x3 Rotary Table for Sale
Sale Price: $2800.00 / Set
Price Range: $2800.00 to $3800.00 / Set Based On The Features
Supply Ability: 360 Sets / Month Waiting for Your Order in Stock
Global Shipping: Available to Your Location in
Payment Terms: T/T, Credit Cards, e-Checking, Alibaba Trade Assurance
2022 best desktop CNC router with 2x3 4th axis rotary table is an entry level CNC machine kit designed for for craftsman, home shop, hobby, small business, advertising, woodworking, arts, gifts, crafts, sign making, and mold making.
Demonstration Video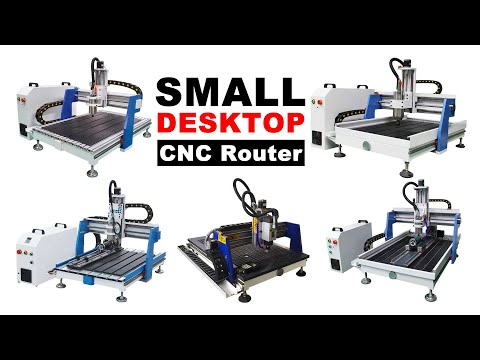 Product Details
STG6090 desktop CNC router kit is an entry level CNC router machine with 2x3 rotary table for hobbyists, small business, home business, small shop, home shop and craftsman. The rotary 4th axis CNC router table adopts whole cast iron machine bed, cast aluminum gantry with dustproof system, under impact resistance beam more stronger with higher machining precision. The 4th roatry axis CNC router machine adopts high quality ball screw and high accuracy segmentation to achieve the final high precision machining result. It adopts high precision all steel linear guide rail to ensure the machine frame more stability and durability. The desktop CNC router kit adopts high power driver system and stepper motor to drive the machine to run smoothly with higher efficiency. The spindle motor adopt high-speed water frequency conversion brushless motors from domestic famous manufacturer, not only can cut vigorously, but also can carve with higher precision. NCStudio, DSP, and Mach3 CNC controllers are optional with high stability and high efficiency for the desktop CNC router kits, they are easy to learn and use. It has good software compatibility, it is compatible with the Artcam, Type3, Ucancam, JDPaint and other CAD/CAM softwares for 2D/3D routing. The desktop CNC router is equipped with a 4th axis rotary table for 3D carving. It is also known as 4th axis CNC router, rotary axis CNC router, desktop CNC machine, benchtop CNC router, benchtop CNC machine, tabletop CNC machine, tabletop CNC router.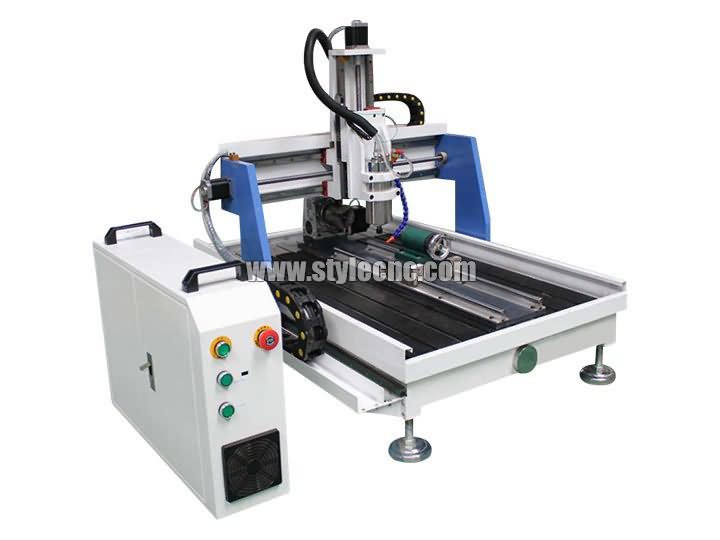 Advantages of Rotary 4th Axis Desktop CNC Router Machine
1. Advanced Control System
The 4th axis CNC router kit adopts Mach3 or advanced DSP numerical control system and large liquid crystal display brings out much convenient operation and simpler maintenance.
Special intelligent pre-calculating system fully develops the potential of the engine and leads to high speed processing of smoother curves and straight lines simultaneously.
2. Large Memory and Perfect Data Transmission
The machine adopts Large internal memory of 32M is enough to simultaneously store more than 30 processing files which can be read freely.
The machine adopts USB interface (plug and play) to communicate with computer under the system of Windows, which can instantly complete transmission.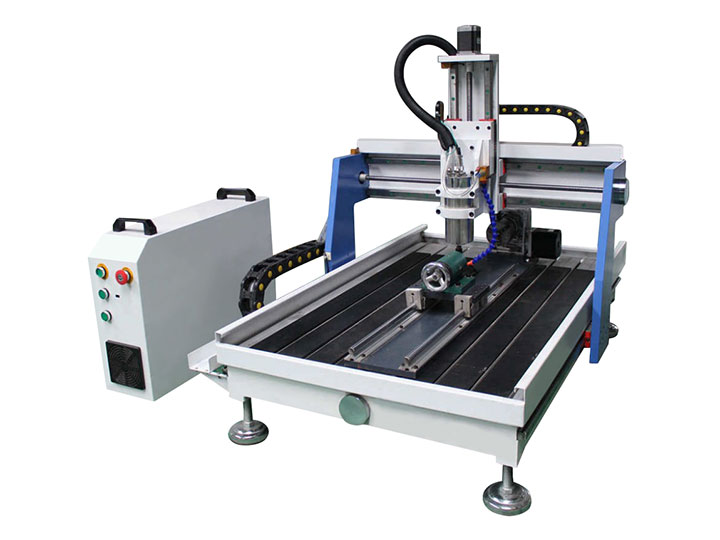 3. Powerful Compatibility
Internationalized directives ensure that it is compatible with CAD/CAM software like Type3, Artcam, Castmate, Proe, UG, Artcut from home and abroad.
4. Intelligent and Humanized Design
The rotary 4th axis CNC router table is able to continue carving when the electricity is cut off or the tool is broken.
Intelligent control of spindle makes the machine able to auto-start and auto-stop, which is more safety, convenient and power-saving.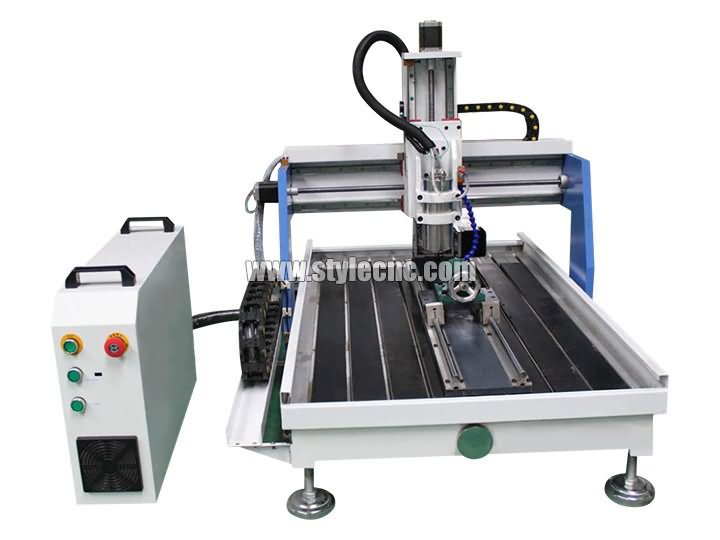 5. Powerful Diamond Drill
Powerful frequency changing spindle enables the machine to cut organic glass of 30mm~50mm thick in one cut.
Technical Parameters of Entry Level Desktop CNC Router with 4th Axis Rotary Table
Brand
STYLECNC
Model
STG6090
Working Area
600x900x200mm
Traveling Positioning Accuracy
±0.01/300mm
Repositioning Accuracy
±0.03mm
Table Surface
T-slot Extrusions with stainless water tank
Frame
Cast Steel
X, Z Structure
Ball Screw
Y Structure
Hiwin Rail Linear Bearings and Ball Screw
Max. Power Consumption (Without spindle)
0.8KW
Max. Rapid Travel Rate
6000mm/min
Max. Working Speed
4000mm/min
Spindle Power Motor
1.5KW / 2.2KW / 3.0KW
Spindle Speed
0-24000RPM
Drive Motors
Stepper System
Working Voltage
AC220V/50/60Hz
Command Language
G code
Operating System
Mach3 / DSP / NC studio
Interface
USB
Flash Memory
128M( U Disk)
Collet
Marched with spindle power
X,Y Resolution
<0.01mm
Software Compatibility
Type3 / Ucancam / Artcam
Running Environment
Temperature: 0°C~45°C
Relative humidity: 30%~75%
Price Range
$2,800.00 - 3,800.00
Standard Accessories of Desktop 4th Axis CNC Router with 2x3 Rotary Table
1. Working size is 600*900*200mm (Z axis can be higher as your requirements).
2. T-Slot aluminum profile with PVC sheet work platform.
3. 1.5KW water cooling spindle.
4. Stepper motor and drivers.
5. HIWIN square linear guide rail, high quality ball screw transmission.
6. Mach3 control system (NC-Studio and DSP Control System for Option).
7. Appliable for many software: Type3, Ucancam, Artcam.
8. Option Items: the rotary device, DSP controller, Dust collector, Vacuum table, etc.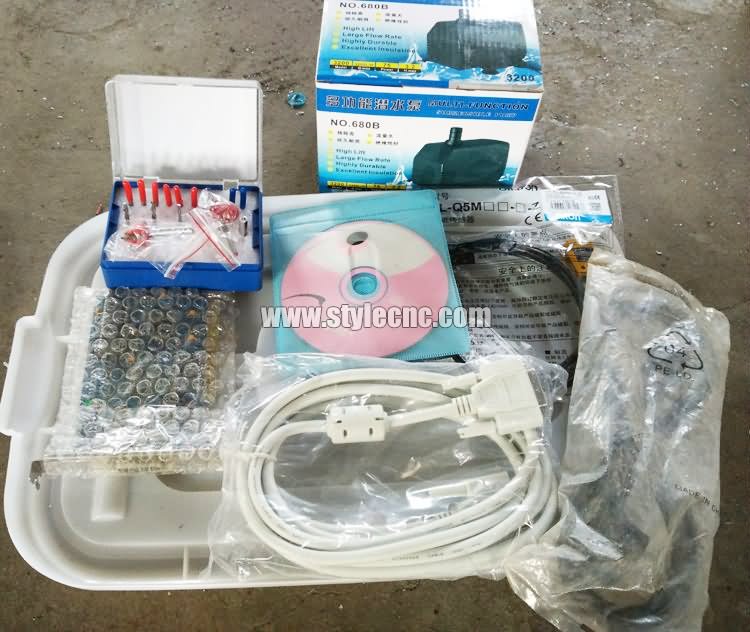 Features of Desktop 4th Axis CNC Router Machine with 2x3 Rotary Table
1. The gantry move stable and the ball screw with high precision.
2. The machine adopts water-cooling spindle, suitable for all kinds material (wood, aluminum, copper, stone, plastic and foam ). The water cooling spindle adopts water cycle to cooling the spindle, so the cooling effect is very good, almost no noise and long life time.
3. Tool calibration sensor allows easy and accurate "Z" zero position for single and multiple tool changes through the program.
4. Guide rail: Taiwan Hiwin square rails (the world famous rail and guide manufacturer), self-lubricating sliding block. This will ensure equal force in all directions and accuracy and strength of the 4th axis CNC router table.
5. Each wire we have different mark, if the 4th axis CNC router machine goes wrong, you can quickly find the problem and resolve it.
6. The control cabinet handle is humanized design, it is convenient for you to move.
Details of Entry Level 4th Rotary Axis Desktop CNC Router Kits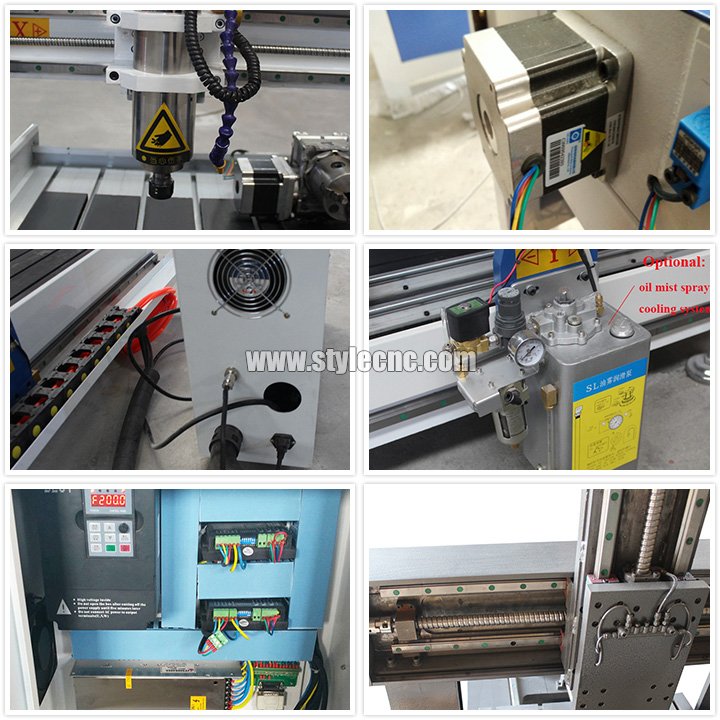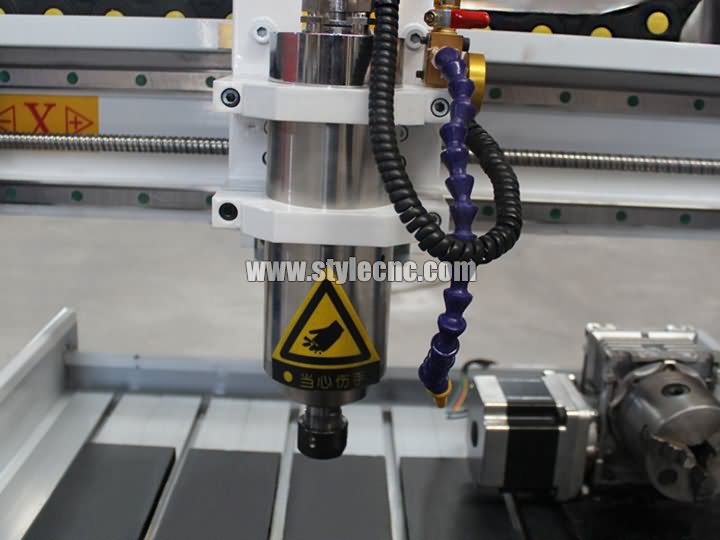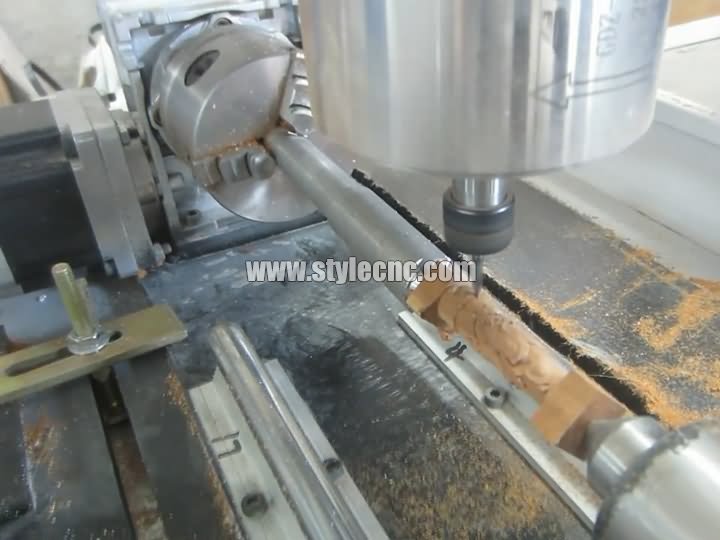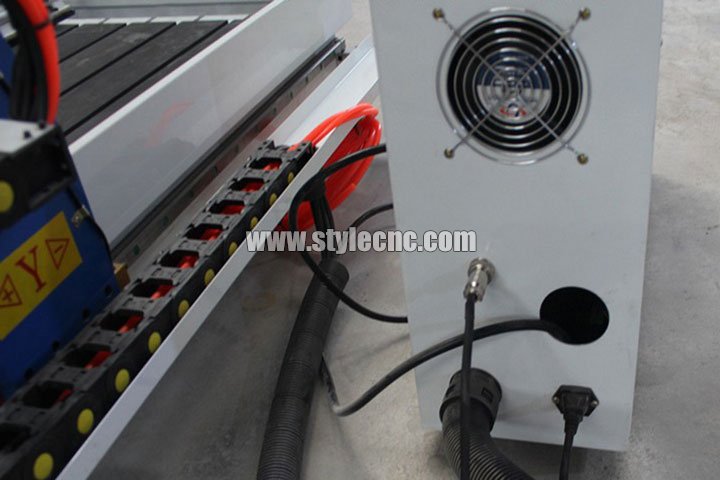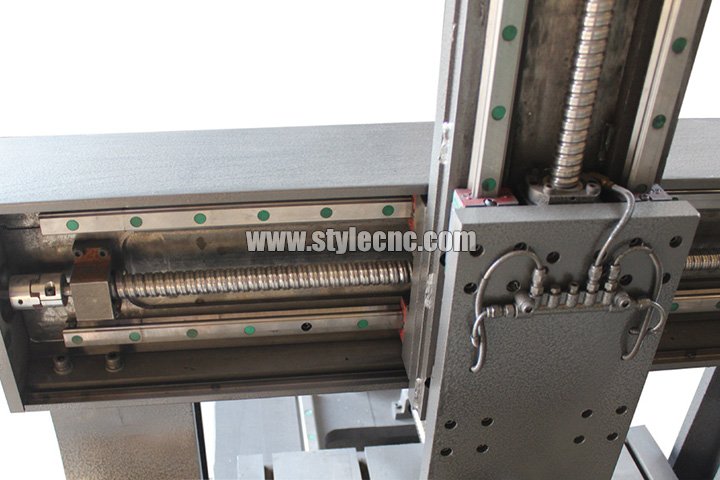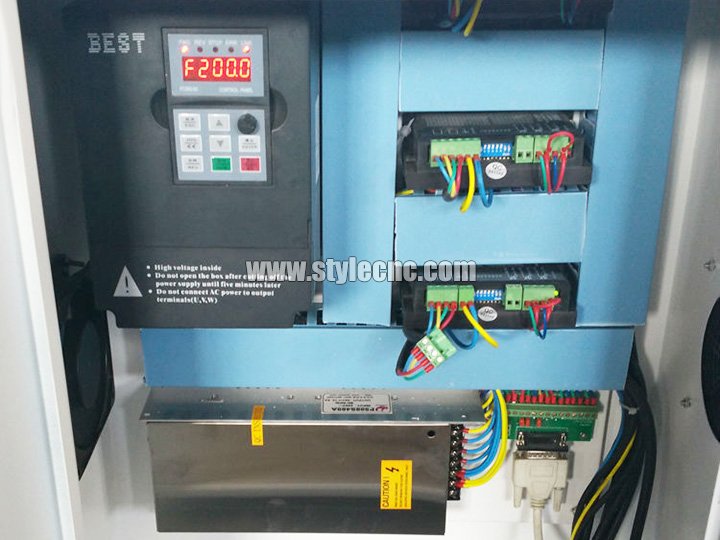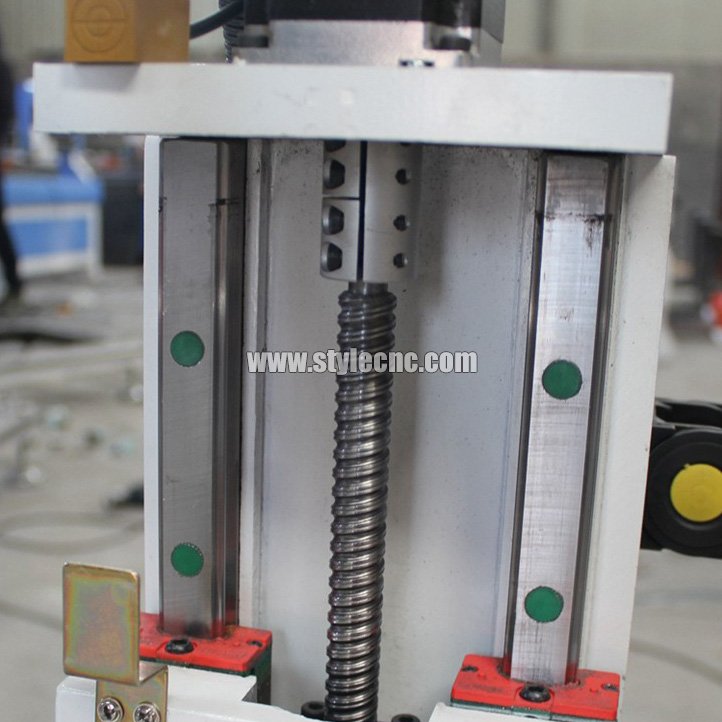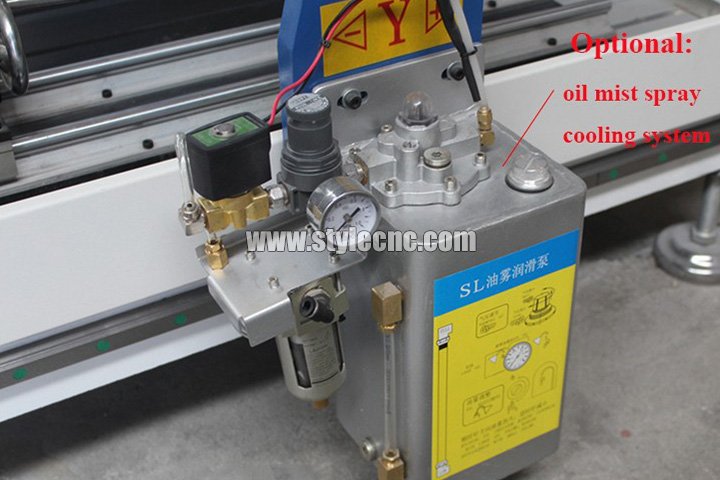 Applications of Desktop Entry Level CNC Router Machine with 4th Axis Rotary Table
The 4th axis desktop CNC router machine has a wide range of 2D/3D applications for small business, small shop, home business, home shop and craftsman:
Arts, Crafts and Gifts
Advertising: signs making, logos making, patterns making, letters making, texts making, mould making, trademark making, etc.
Mold Making: Building models, physical models, hot stamping mould, trace injection mould, shoes mold, badges, embossed mold, biscuit, chocolate candy mold, etc.
The 4th axis desktop CNC router can be used for wood, stone, plastic, acrylic, double color boards, PVC, ABS, aluminum composite panels and other soft metals, etc.

Entry Level Desktop 4th Axis CNC Router Projects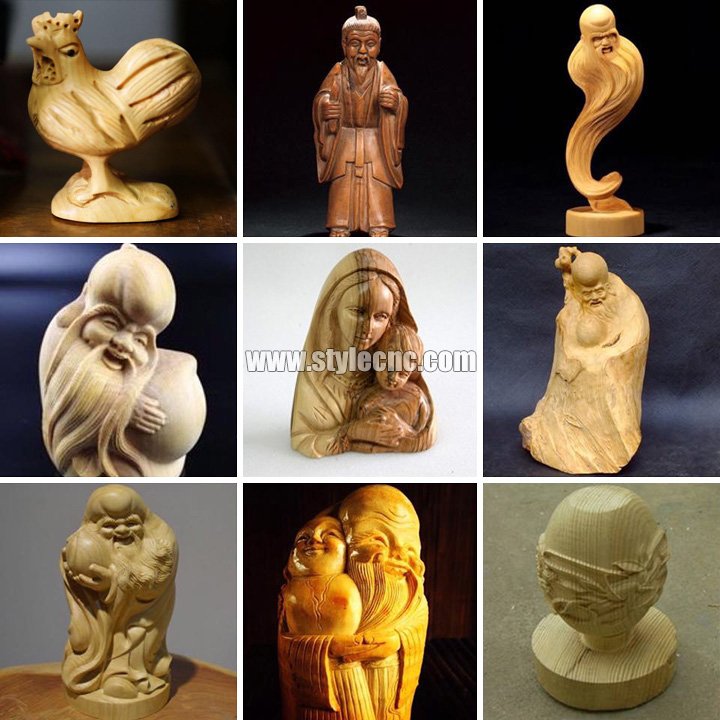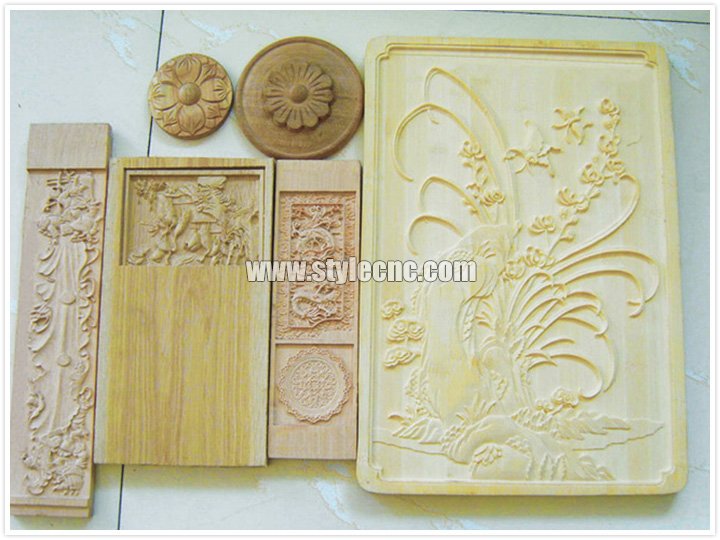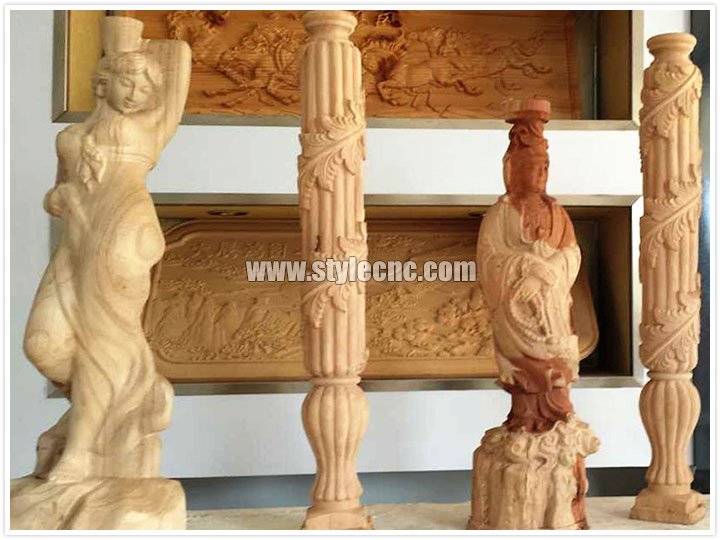 STG6012 desktop CNC router with 2x4 table size can also be customized as your requirements.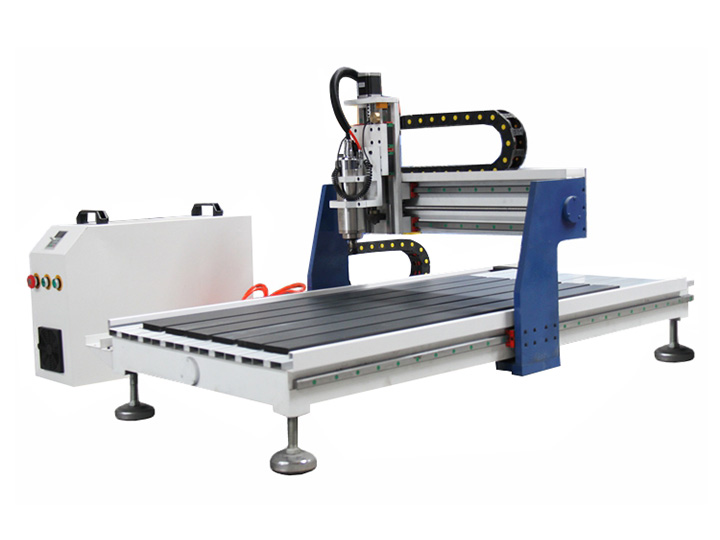 Services
Pre-Sales Service
1. Free inquiry and consulting support.
2. Free sample making support.
3. Manufacturing process inspection.
4. Free quotation.
5. Troubleshooting.
After-Sales Service
1. Offering the specifications for the entry level CNC machine with 2 years' warranty.
2. English software, user manual and video guide.
3. 7/24 technical support by email or calling, if you have any problems, we will help you to solve it within 12 hours.
4. During the warranty period, if any part is broken, we will provide for free.
5. Free remote service and support, if it is necessary, our engineer will come to your country for traning.
6. 7 working days to produce the machine, in the meanwhile, we will report the production process in time.
FAQs
1. Is it easy to operate for a beginner?
We provide English manual or video guide that will show how to setup and use the machine. Whether you are a beginner or an expert, you can quickly learn to operate. If you still have any problems, please contact us directly via calling or mailing.
2. How to choose a right entry level CNC router machine?
Yes, in order to give you a suitable entry level CNC kit, please tell me the max working area, materials for processing and the thickness for the materials to be cut. Then an affordable CNC router machine will be recommended to fit your requirements.
3. If the machine have any problem after I ordered it, how could I do?
3.1. Free parts will be sent to you in warranty period if the machine have any problem.
3.2. Free after-sales service life for the machine, please feel free to contact us if you have any problem.
3.3. We will offer 7/24 free service and support by phone, whatsapp, skype and mail.
4. What about the quality control?
The whole production procedure will be under regular inspection and strict quality control. The complete machine will be tested to make sure they can work very well before being out of factory. The testing video and pictures will be available before delivery.
5. What about the MOQ?
Our MOQ is 1 set CNC router kit. We could send the machine to your country port directly, please tell us your port name. There will be best shipping freight and machine price for you.
6. What about the payment terms?
6.1. 30% by T/T in advance, 70% by T/T before shipping.
6.2. L/C is acceptable, if the amount is big, please issue the draft for our confirmation at first.
7. What about the delivery terms?
We will arrange the delivery as the terms we both agreed with after the confirmation by the buyer. For standard machines, it would be 7-10 days. For special ordered machines, it would be 15 to 30 days depends on the factory arrangement.
8. What about the packing?
Waterproof plastic film package with foam protection in each corner. Plywood case package with steel belt. It save space as much as possible for container loading.
9. What about the documents after shipment?
After shipment, we will send original documents to you by DHL which including packing list, commercial invoice, bill of landing, and other certificates as required by clients.
International Shipping Around the World
All the CNC routers can be shipped worldwide by sea, by air or by international express logistics via DHL, FEDEX, UPS. You are welcome to get a free quotation by filling up the form with name, email, detailed address, product and requirements, we will shortly contact you with the full information including the most suitable delivery method (fast, secure, discreet) and freight.
Post A Review
Customer Reviews and Testimonials
Robert Salazar

from CanadaPosted on

Aug 08, 2021

Product as advertised. For someone with no experience or any idea about CNC, I managed to get carvings on solid wood and MDF. Lots of trial and error with figuring out what settings to use for different woodworking projects. Machine running 12 hours continuously on testing sample materials with no problems. It's an awesome desktop CNC router for woodworking, but with patience on controller and software, it will work beautifully.

Tyson

from United StatesPosted on

Dec 22, 2020

This is my first desktop CNC for woodworking, it's an affordable hobby wood CNC machine for beginners in my budget. What I can say is that it exceeded my expectations. The unit seems very nice and I'm not having any problem getting 0.01mm or better accuracy when under load. Instructions / software is included on a CD. I am very satisfied with STYLECNC.

Matthew

from CanadaPosted on

Nov 19, 2020

This is one of the best buying and customer support experiences for me in last couple of years. It took me a little time to assemble and next one hour to do just a little CNC woodworking to test the basic functionality. This is very good CNC for beginners (I am a CNC beginner). If you are thinking of buying desktop size CNC to see if you like this type of "making things", I can't say nothing but amazing things for both STM6090 and especially customer support experience from STYLECNC.

Jude E Kelly

from United KingdomPosted on

Aug 28, 2020

I had been looking to try a wood CNC machine for sometime but was always hesitant about these cheap machines when other home machines were always around the $3000 mark. Saw lots of good online reviews for this one so decided to give it a try. It came within 15 days thanks to STYLECNC. Unpacking and set up took about 3 hours. All machine parts are packed well. I've done a few tests including the examples and a couple of my own creations. Most worked fine, but a few glitches that were my fault and not that of the machine.

Christopher

from AustraliaPosted on

Apr 18, 2020

For those who have never worked with a CNC before, this is a good start. I ordered this small CNC router during the COVID-19 to pass time when bored at home. I troubled with an issue when I was using the machine and needed to contacted STYLECNC for support and I was amazed how they went above and beyond to help me get the machine up and running. If you have doubts about buying one from STYLECNC, you should feel at ease knowing they are willing to help to the best of their ability if you need assistance.

LISA

from CanadaPosted on

Feb 25, 2020

I bought this CNC with ZERO experience, but wanted to give it a try. It went together easy enough, I've had no issues at all with the machine. I've cut around 60 signs with it so far, and it works very well. It's a small desktop CNC machine, but you can still cut a nice sized plaque or sign with it. I do 10"x20" signs with it normally.

Mathew Zachariah

from United Arab EmiratesPosted on

Sep 16, 2018

أنا شخصياً أحب طاولة جهاز التوجيه CNC هذه. يناسب عملي تمامًا. أحصل على تخفيضات نظيفة ومضبوطة بشكل مثير للدهشة وأحب حقًا قدراتها. شراء رائع.

Phil Matthies

from United StatesPosted on

Jul 21, 2018

This desktop CNC is excellent for what it is. The small and compact design doesn't take up too much space. I've used it on some wood relief carving and it shows up well. I would try the rotary carving in the next days. Overall, it's great for the price and fun to use.

Ian Bridger

from United KingdomPosted on

Nov 01, 2017

I was so excited to buy this desktop CNC, and I started my first relief carving after unboxing. Great for the price and fun to use here some personalized crafts I did with it.

Franz Maritzen

from GermanyPosted on

Sep 06, 2017

Ich verwende diese CNC für meine kleine Tischlerei und für diesen Zweck ist sie eine ausgezeichnete Wahl. Es erfüllt die Erwartungen, für die ich es gekauft habe.