There are so many models CNC router in CNC industry, then how can we buy a right machine for our work? This article gives a brief introduction according to different industries and works which will help you to make a decision.
What is a CNC Router and How Does it Work?
Computer Numerical Control (CNC) has been incorporated into a variety of new technologies and machinery. One popular machine used in this form of machining is known as a CNC router.
A CNC router is a machine that is very similar to the commonly used handheld router that is utilized for cutting various materials. A CNC router can aid in the cutting of materials like steel, wood, aluminum, composites, plastic, and foam.
A CNC router is similar to a CNC milling machine. It comes with the ability to use computer numerical control to route tool paths that enable the machine to function. CNC routers reduce waste and increase productivity, producing various items in a much shorter amount of time than using other machines.
Time + Money = CNC machine
First, clarify your specific work, choose the right CNC router.
Do not mistakenly think that to buy one set machine can do all the work, STYLECNC divides CNC router machines into various models according to different works.

If your work is mainly in advertising industry, then you need high accurancy for your work. So the machine you need is small advertising CNC router with ball screw transmission. For this type machine, we have some models: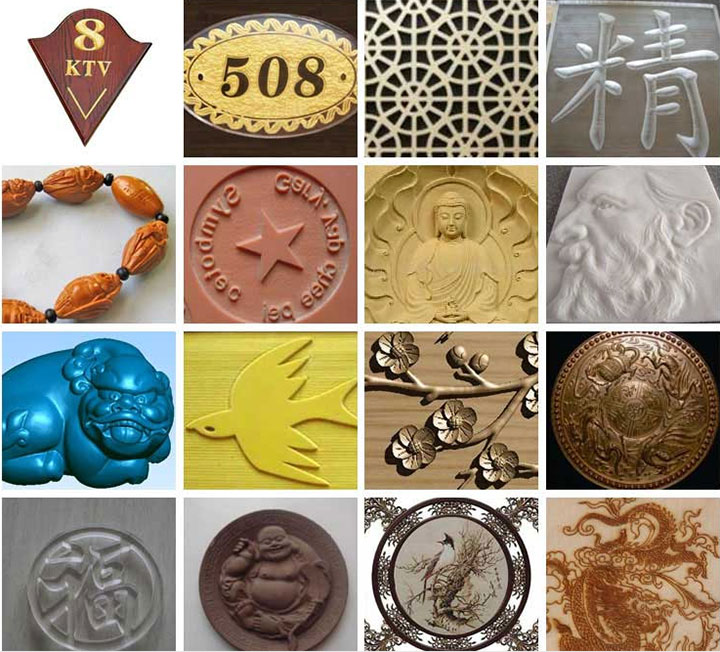 2. Standard model CNC router
If you work is for some wooden door, furniture and decoration, Wooden crafts making, Redwood carving, Archaized furniture and other industries, then you can choose CNC router as follows: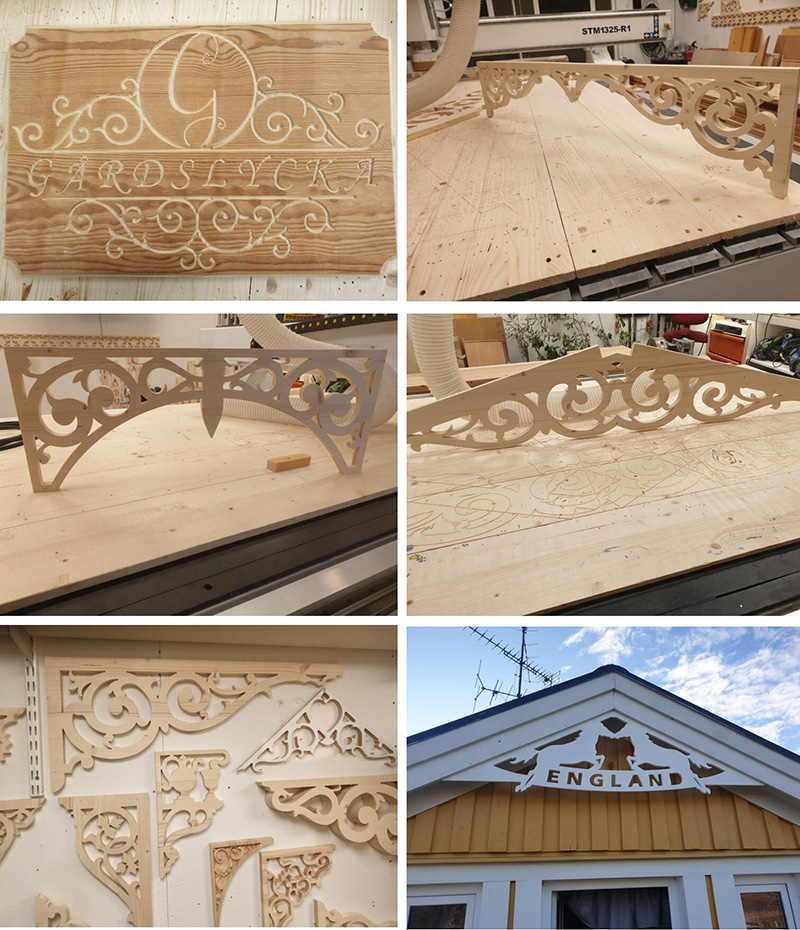 If your work is a little complex for different designs, such as for carving and cutting wooden doors, cabinet doors, wooden furniture, wood tables, etc. Then you need to choose machines as follows:
STM1325C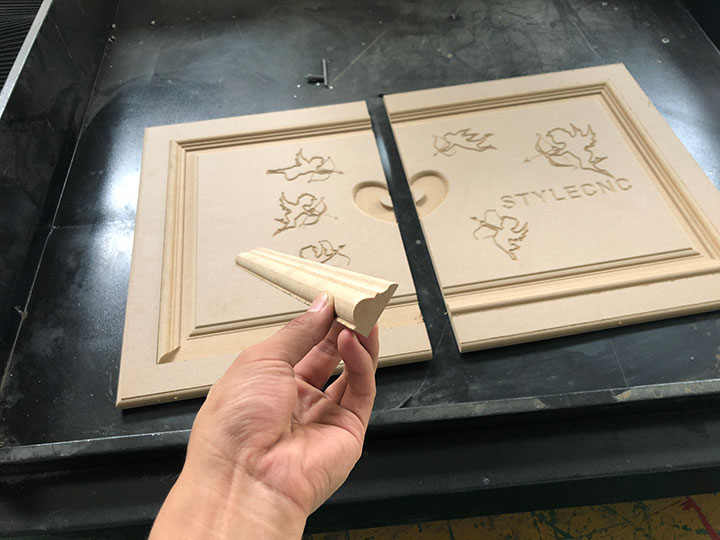 4. panel furniture production lines
If your work is maily processing panel furnitures, official furnitures, wooden doors, cabinets, plates, tables, chairs. Then Panel furniture production lines are more suitable for you: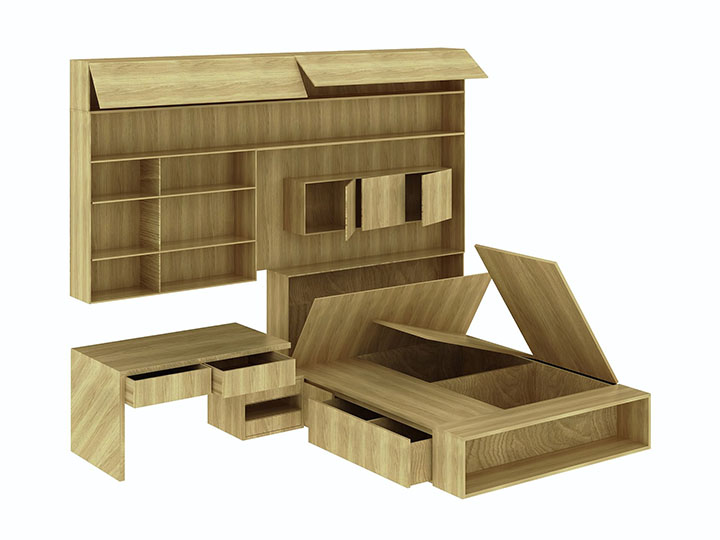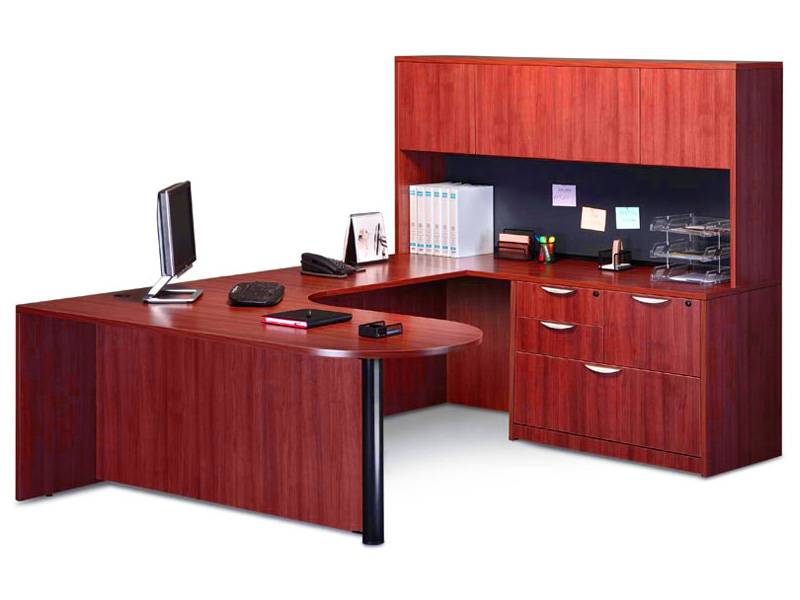 5. 4 axis and 5 axis CNC router
If your work is various large metalloid moulds, then maybe you will need 4 axis or 5 axis machine.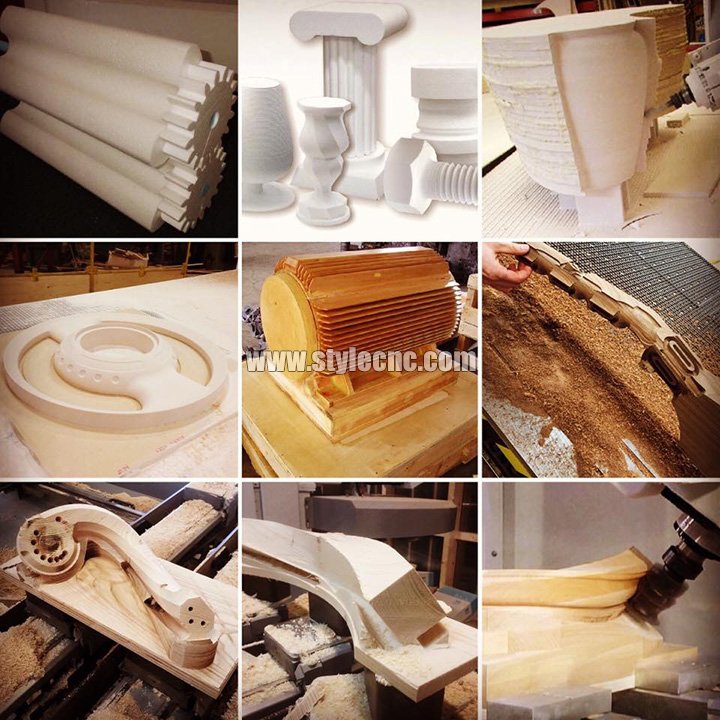 If your materials are stone, marble, granite, etc, then stone CNC router is more suitable for you: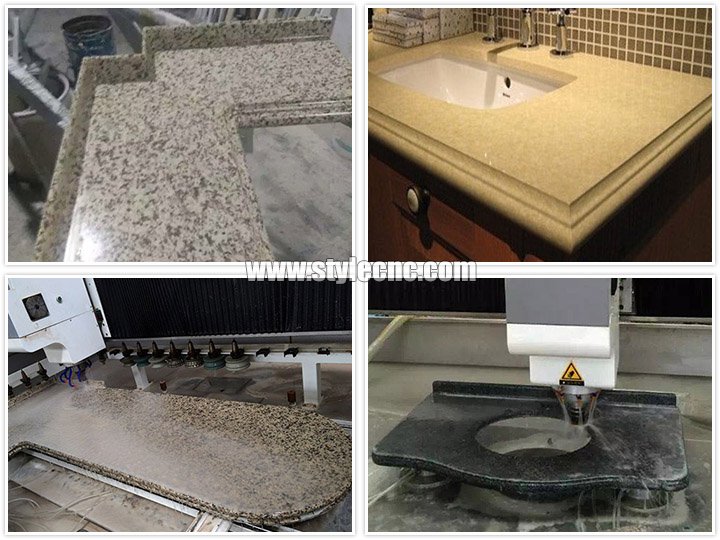 Therefore, before you purchase a CNC router machine, you must fully explain to our sales staff what you need to do, including the size and material of the workpiece. Then we can recommend you a right machine.
Second, understand the CNC router machine.
For all manufacturer, The internal structure of the CNC machine produced is basically the same, but the quality of different supplier is different. Because their production technology, professionalism of engineers are all different. At this time, you are required to have a pair of "Piercing eye" to see clearly the quality of the materials used in the CNC machine and the advantages and disadvantages of the accessories used. However, most customers do not understand this, and even if they saw the machine on the spot, they would not be able to distinguish it. Then now you can ask suppliers to send you some parts pictures, to check if they adopt original parts.
Third, the delivery and training of CNC router machine.
After get the CNC router machine, it's generally by the technicians come to inspect the machine. After connect with electric, carefully inspect whether the appearance is damaged and whether the impact is caused by the impact during transportation. If it's intact, then check the accessories together with machine according to the user manaul. Then install machine machine by the technicians (including hardware installation, removal of fixtures, placement of the machine platform, connection of various power cables, software installation, configuration of the computer, installation of optional engraving software). After the installation is completed, then do a design or use the design we offer customer to do a test. If the test is completed correctly, then you can use it for work. The customer's engineer should be proficient in the basics of computer operations. In the training process, they should be proficient in mastering different engraving speeds for different types of work materials and using different tools. This often requires the accumulation of experience, this is great benefit for extending the machine and tool lifetime.
Finally, Warranty and after-sales service, and if it happens any problem what can you do?
I. As a high-tech electromechanical integration equipment, CNC router machine has certain requirements for the working environment.
1. Avoid strong electrical, magnetic and other serious impact on the engraving machine signal transmission equipment. Such as: welding machine, tower and so on.
2. Use a three-core power supply to ensure a good grounding of the engraving machine and reduce interference.
3. The voltage requirement is stable and large fluctuations are avoided. It is best to use a voltage regulator.
4. The machine must not work long hours in strong acid and alkali environments.
II. Woodworking Machine Maintenance.
The engraving machine is mostly used in the processing business. The powders and dust generated during processing are more. During use, care should be taken to maintain the cleanliness and lubrication of the screw rods, polished rods, etc., and to clean the dust in a timely manner and add fuel to the transmission components; the operator must clean, refuel, and remove the plug.
III. Woodworking machine software use issues. CNC router machine has a large numbers of softwares for options.
IV. Woodworking machine processing problems.
1. The rationality of the woodworking engraving machine processing technology, in addition to relying on the engraving machine to ensure the processing accuracy, reasonable processing technology is also very important. In order to ensure the accuracy of processing, please pay attention to the rationality of the processing technology.
2. The use of woodworking engraving machine tools due to the tool's own manufacturing process and accuracy affect the machining accuracy. Therefore, select a tool suitable for machining when machining.
3. The proficiency and sense of responsibility of the operator of the woodworking engraving machine also have a great influence on the machining accuracy.
4. The wear and tear of the woodworking engraving machine is inevitable during the use of the engraving machine. With the use of time, the machine wear will reduce the accuracy of the machine.