2023 Best CNC Routers for Aluminum
Looking for a CNC router for aluminum fabrication? Review this ultimate buying guide of 2023 for the most popular selections. It's helpful for both beginners and professionals. You will find the best one for aluminum cutting and milling to start or grow your business.
A CNC router is a professional automatic machine tool that uses a computer numerical controller with the control system on the computer to drive the X, Y, and Z axis to move, uses G-code commands to control the router bit to cut along the tool path generated by the CAD/CAM software, and removes the excess parts on the substrate to achieve the final results of cutting texts and patterns. It can work with DSP, Mach3, Mach4, NcStudio, LNC, OSAI, LinuxCNC, PlanetCNC, Syntec, Siemens, FANUC, and more controllers based on the business requirements. It can do relief carving, rotary carving, flatbed cutting, 3D routing for wood, aluminum, copper, brass, glass, plastic, acrylic, and foam.
A primary router machine is typically used for woodworking, however, if the machine is equipped with a high-speed spindle, it can mill and cut soft metals, including different types of aluminum such as 2024, 3003, 5052, 6061 and 7075, as well as wrought and cast aluminum alloys.
Aluminum (Aluminium) is a kind of soft metal that can be milled with text and pattern by a CNC machine, it can also be cut into different shapes. The premise is that the machine must be equipped with professional router bits for aluminum, which is different from tools for woodworking.
There are many kinds of CNC machines for aluminium fabrication, how to choose a right one for aluminum machining? All depends on your requirements.
Technical Parameters
| | |
| --- | --- |
| Brand | STYLECNC |
| Table Sizes | 2' x 3', 4' x 4', 4' x 8', 5' x 10' |
| Functions | Cutting, Carving, Engraving, Milling, Turning, Drilling |
| Axis | 3 Axis, 4th Axis, 4 Axis, 5 Axis |
| Capability | 2D Machining, 2.5D Machining, 3D Machining |
| Price Range | $2,580.00 - $150,000.00 |
If you are working for simple aluminum fabrication with small size, A small desktop CNC router is enough. Space saving with low cost. The affordable price range is from $2,580.00 to $3,000.00.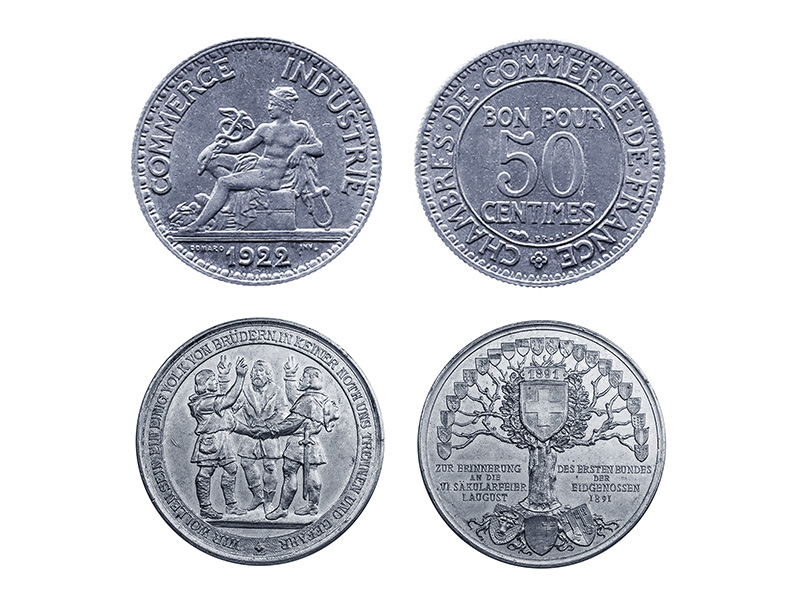 Aluminium Coins Milling Projects
If you need to do some 3D milling works on aluminum, the 4th axis is an ideal option, you can call it as rotary CNC router lathe machine. The 4th axis can help you to make 3D cylinder milling for aluminum.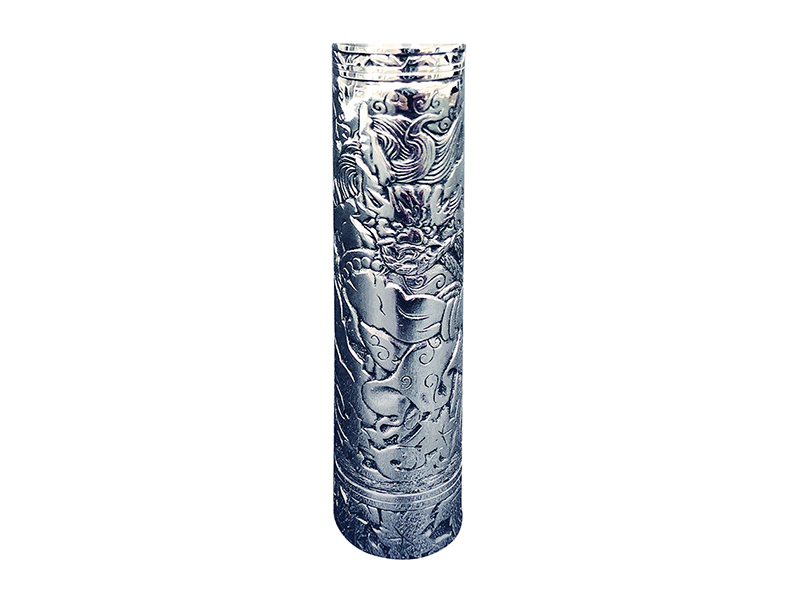 3D Aluminum Milling Projects
1. Small CNC Routers for Aluminum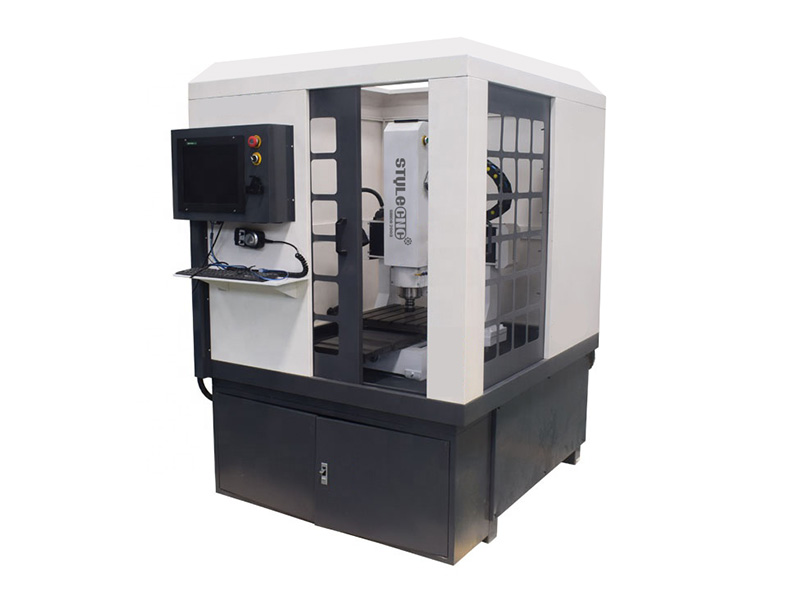 ST4040M Enclosed Mini Mill for Aluminum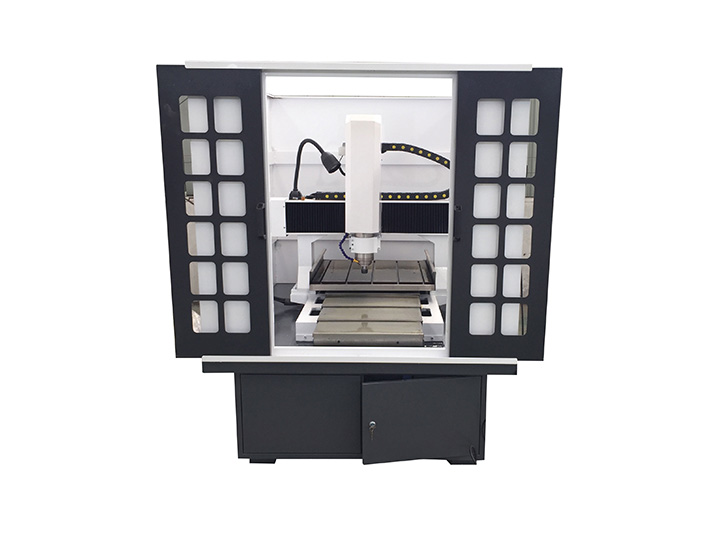 ST6060F Enclosed Small Milling Machine
2. Desktop CNC Routers for Aluminum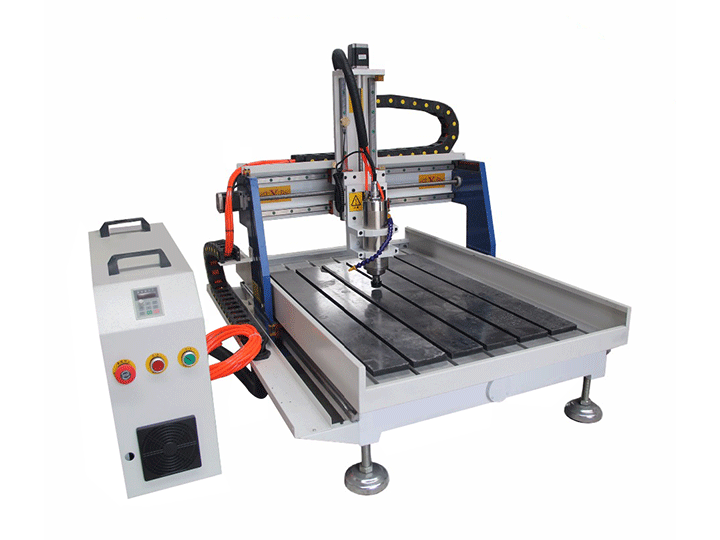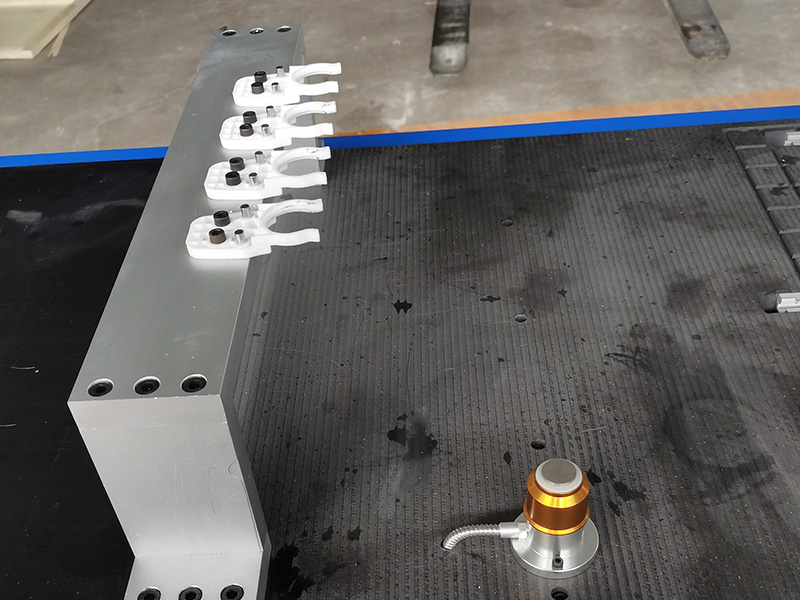 STG6090 Desktop CNC Kits with 4th Rotary Axis
3. Hobby CNC Routers for Aluminum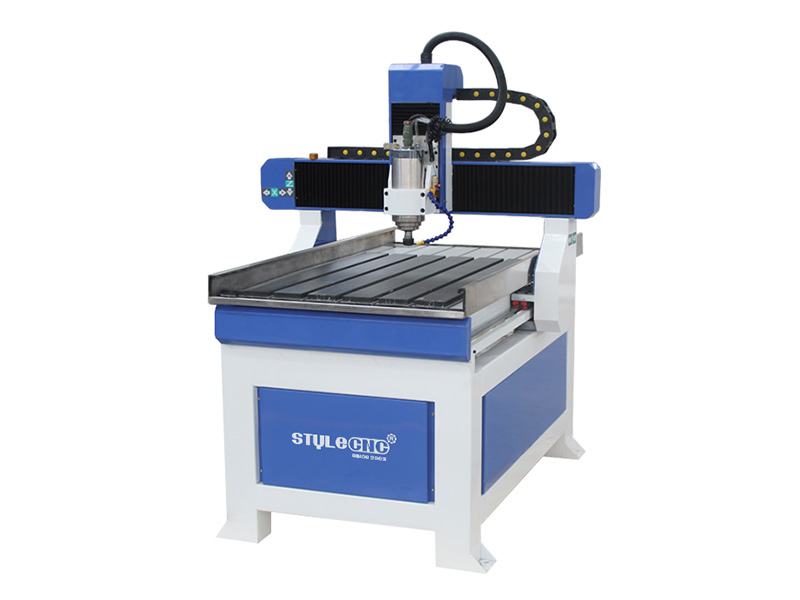 STS6090 Hobby Kits for Aluminum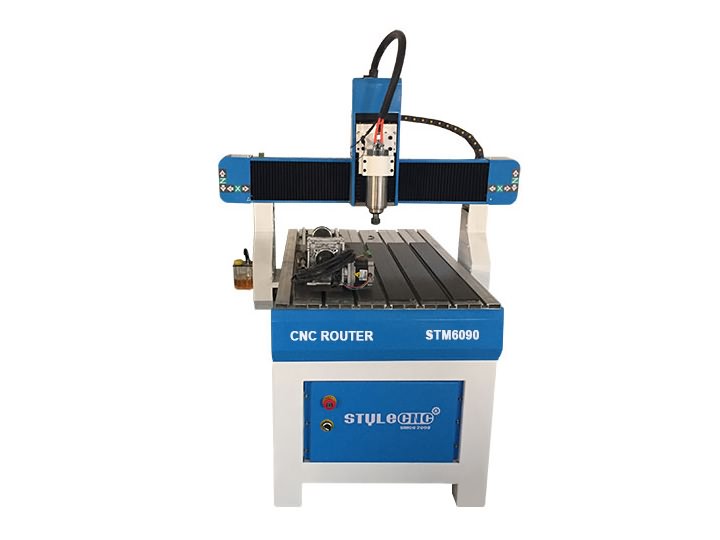 STM6090 Hobby CNC Kits with Rotary 4th Axis
If you are working for industrial aluminium fabrication, including large format aluminium carving, aluminum sheet and plates cutting, 3D aluminum mold making, an industrial CNC is the best choice.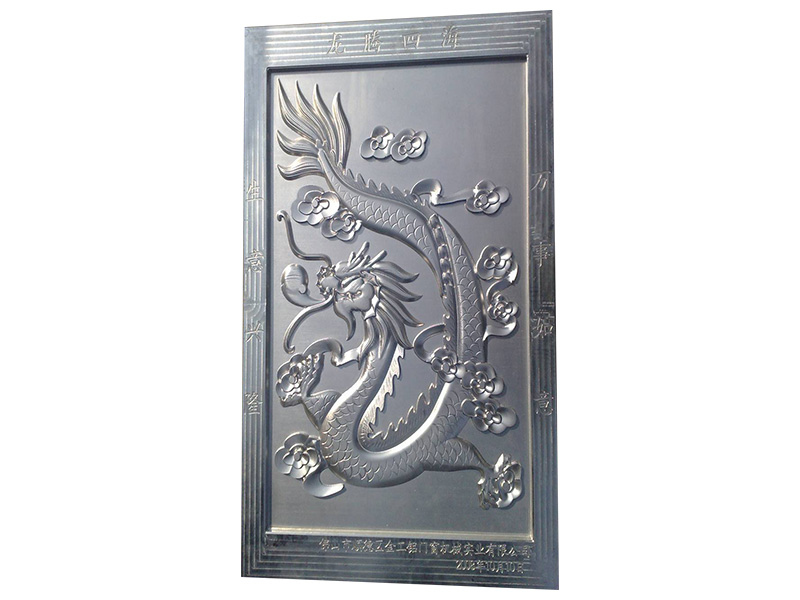 Aluminum Relief Carving Projects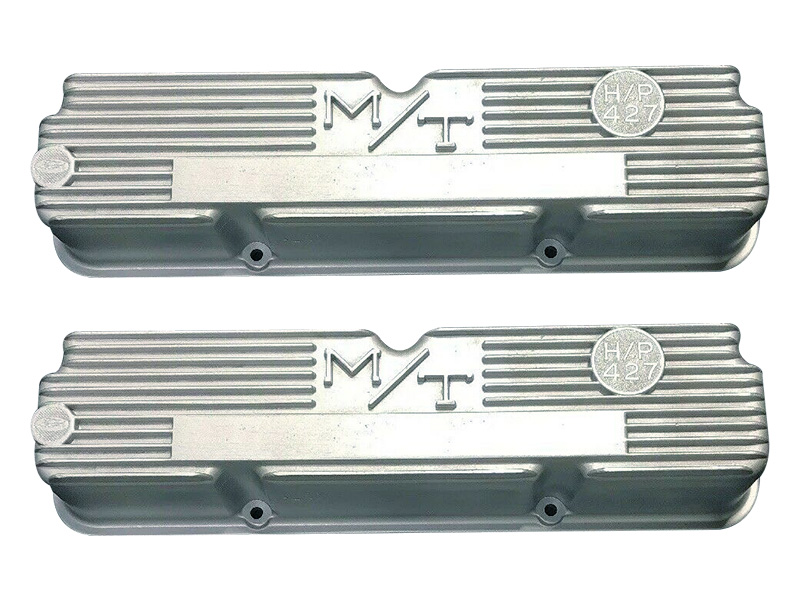 Aluminum Parts Machining Projects
4. Industrial CNC Routers for Aluminum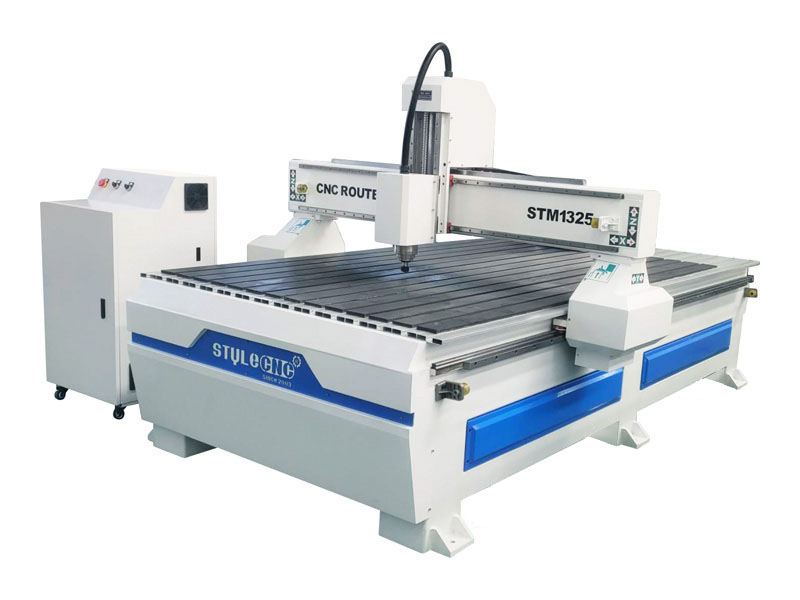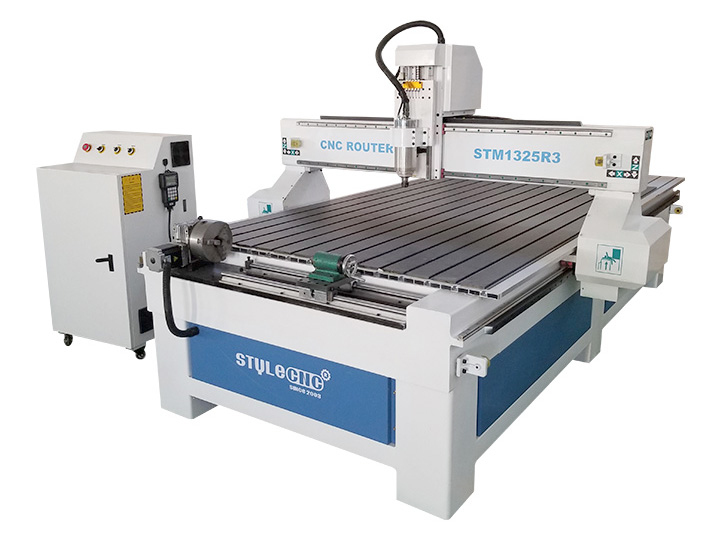 STM1325-R3 4x8 CNC Table Kits with Rotary 4th Axis at Front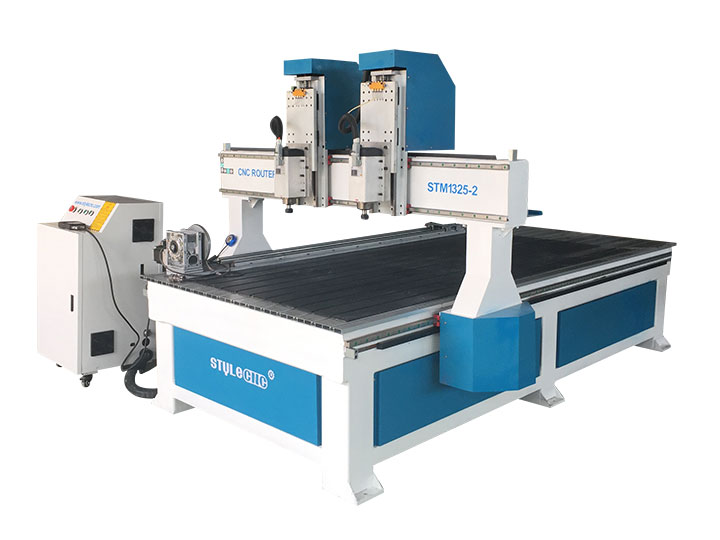 STM1325-2 Dual Spindles CNC Machine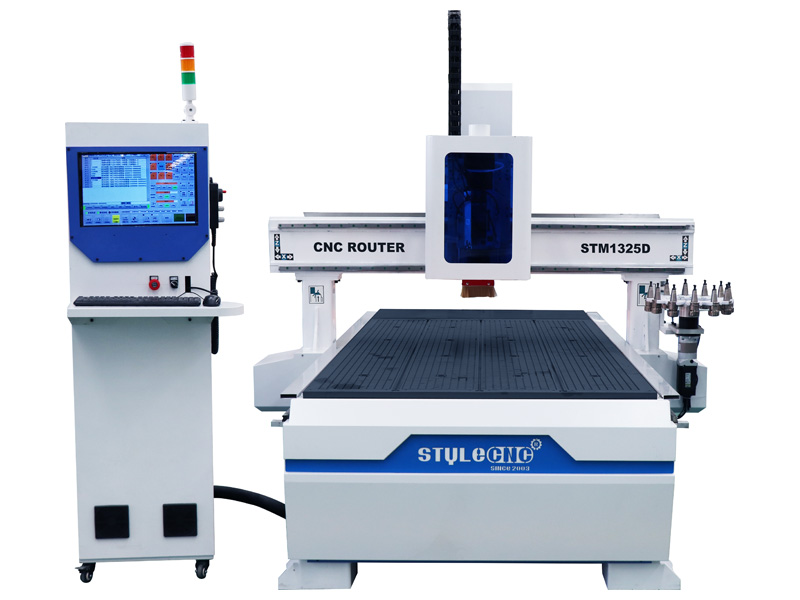 STM1325D 4x8 ATC CNC Router Table with Automatic Tool Changer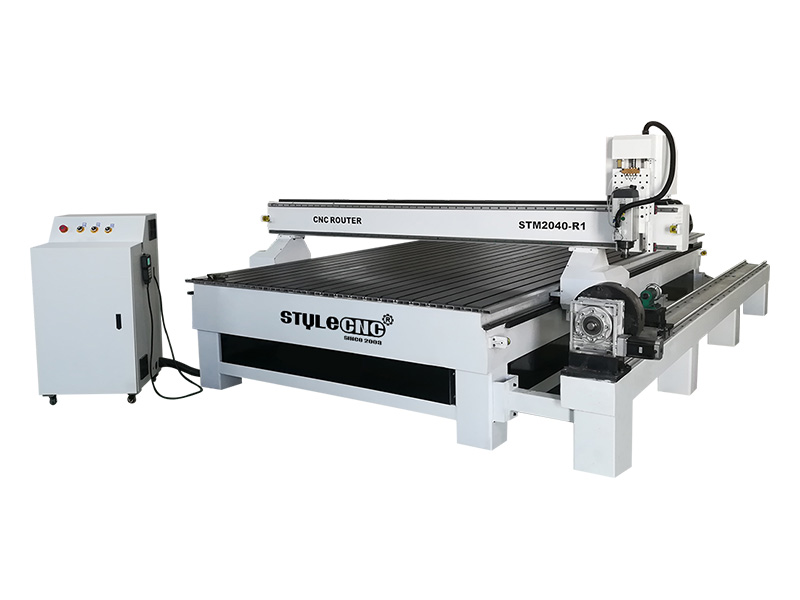 STM2040-R1 6x12 CNC Table with 4th Rotary Axis at Side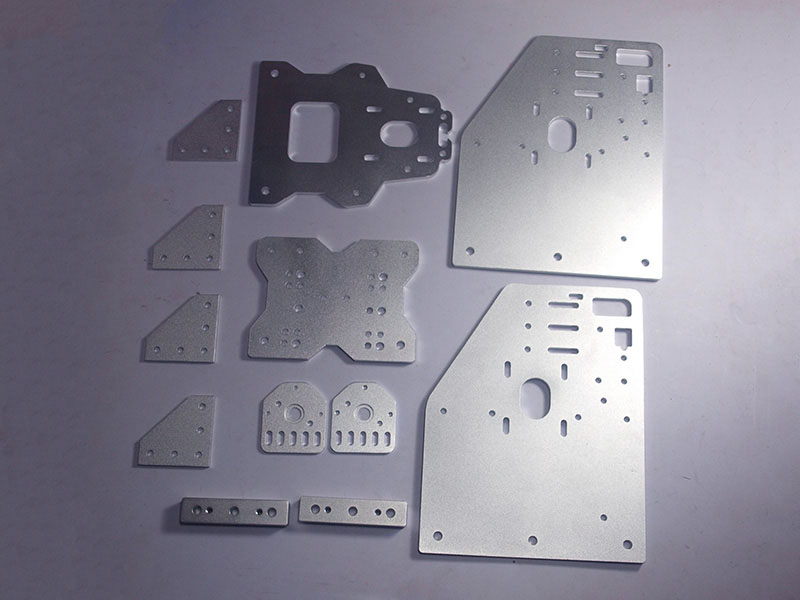 Aluminum Sheet Cutting Projects
The large format CNC machine is used for cutting aluminum composite panels (ACP), aluminum sheet, aluminum plate, aluminum parts with high speed and high accuracy.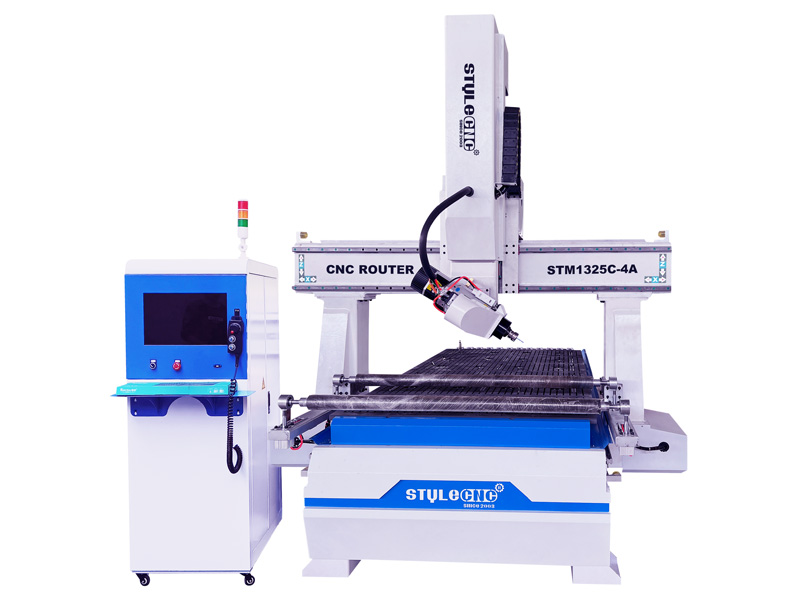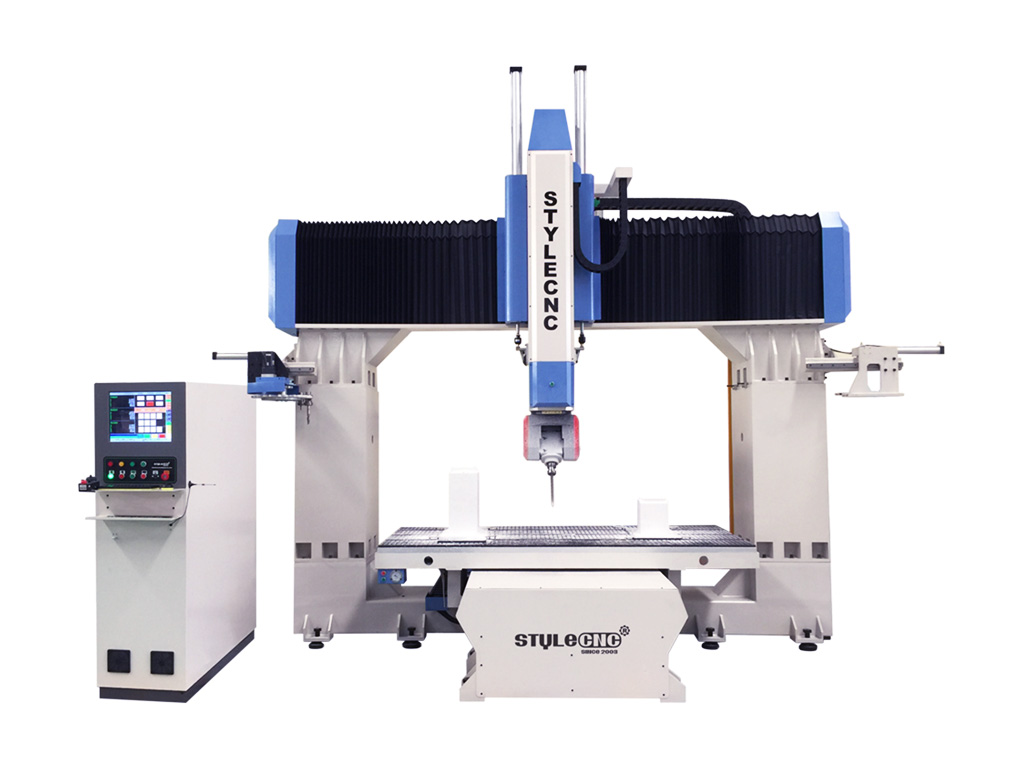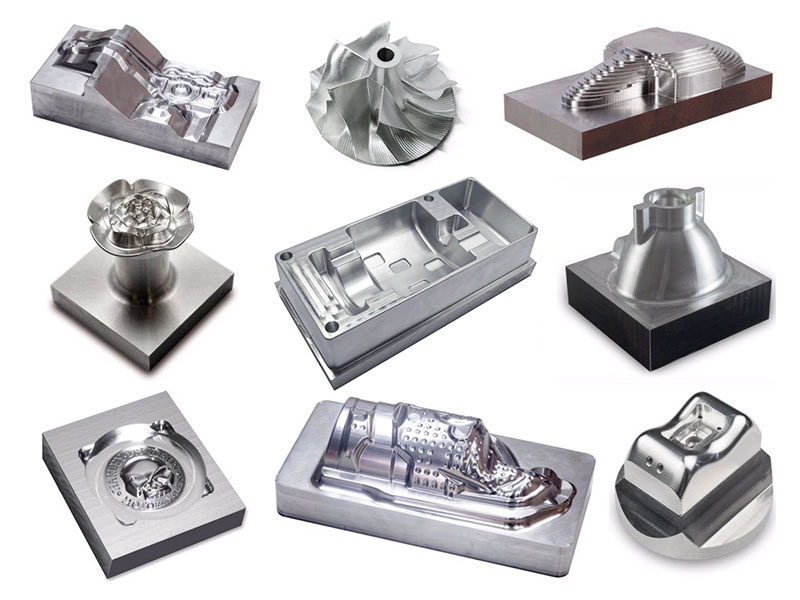 3D Aluminum Mold Making Projects
Except for 4x8 and 5x10 CNC router tables, we also have 2x4 and 4x4 CNC router kits for aluminium fabrication. The working table size can be OEM as your requirements.
5. Router Bits for Aluminum
If you have owned one CNC, you should learn how to choose the right router bits for aluminum?
Router tools for aluminum adopt a special proprietary edge cutting system, high quality sub micrograin carbide, with a super high polished cutting edge, resulting in clean cuts, a superior surface finish and a longer CNC tool's service life.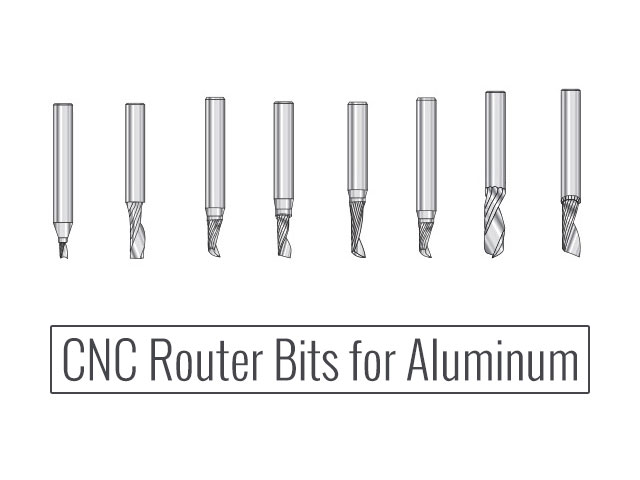 Router Bits for Aluminum
FAQs
Is a CNC router easy to cut aluminum?
Of course, a common CNC kit comes with T-Slot table and solid carbide router bits can easily cut aluminum. For better cutting results, you should first find optimal settings working best on aluminum.
How to use a CNC router for aluminum?
Step 1. Design and layout according to customer requirements, calculate the path correctly, and save the file.
Step 2. Copy the file to the DSP controller. (If using a control card machine, please open the control card software, read in the layout, and save the file).
Step 3. Fix the aluminum material, define the origin, start the spindle, and adjust the spindle speed.
Step 4. Turn on the power, the machine performs a reset self-test, the X, Y, and Z axes return to the zero point, and then run to their initial positions.
Step 5. Adjust the X, Y, and Z axes separately, align with the origin of the routing work, and adjust the spindle speed, feed speed, and Z axis height to make the machine enter the work waiting state.
Step 6. Open the designed file, transfer the file to the machine, and the routing work of the file can be completed automatically.
Step 7. When the routing ends, the machine will automatically raise the tool and run to the top of the work start point.
What are the best router bits for aluminum?
When a router machine working with aluminum, we should use end mills, which are made of either carbide or HSS (high-speed steel). End mills have advantages of high precision and not easy to break. End mills have many styles, sizes and flutes, including single flute carbide end mill and double flute carbide end mill. Typically, more flutes, better quality.
How to buy an affordable CNC machine for aluminum?
Step 1. Consult:
We will recommend the most suitable aluminum machine tools to you after being informed by your requirements.
Step 2. Quotation:
We will offer you with our detail quotation according to the consulted router machine for aluminum. You will get the most suitable specifications, the best accessories and the affordable price.
Step 3. Process Evaluation:
Both sides carefully evaluate and discuss all the details (specifications, technical parameters and business terms) of the order to exclude any misunderstanding.
Step 4. Placing an order:
If you have no doubts, we will send the PI (Proforma Invoice) to you, and then we will sign a contract with you.
Step 5. Production:
We will arrange the machine production as soon as receiving your signed sales contract and deposit. The latest news about production will be updated and informed to the buyer during the production.
Step 6. Quality Control:
The whole production procedure will be under regular inspection and strict quality control. The complete machine will be tested to make sure they can work very well before out of factory.
Step 7. Delivery:
We will arrange the delivery as the terms in the contract after the confirmation by the buyer.
Step 8. Custom Clearance:
We will supply and deliver all the necessary shipping documents to the buyer and ensure a smooth customs clearance.
Step 9. Support and Service:
We will offer professional technical support and free service by Phone, Email, Skype, WhatsApp, Online Live Chat, Remote Service. We also have door-to-door service in some areas.
What are the differences between laser cutter and CNC router for cutting aluminum?
One is to use a laser and the other is to cut with a tool, each with its own advantages. Laser cutting machine has higher cutting speed and higher efficiency, but the price is also higher. The price of CNC is relatively low, all depends on your requirements. CNC cutting aluminum is feasible, it can not only cut aluminum, but also cut copper, acrylic board, wooden board and other materials.
How accurate is CNC machine cutting and milling of aluminum?
Many people are willing to ask for on-site processing demonstrations when buying equipment from CNC manufacturers, but few customers carefully measure the processing accuracy. Once the machine processing accuracy is not up to standard, not only will the product be unsightly, but it will also waste costs and even lead to the loss of potential customers, which is a waste of money.
So how do you test the accuracy of a machine?
1. Make a piece of plate processing, measure whether the diagonals of the plate are the same, whether the dimensions of the opposite sides are the same, and whether the edge distances of the holes are the same.
2. Small plate processing accuracy, small plate processing is required during processing. You can cut several small boards that will appear in production to see the adsorption capacity of the table and whether there will be running boards. In addition, you can measure the processing accuracy of the small boards.
3. You can cut two boards of the same specifications on one board and punch wooden dowels at the four corners to see if the two boards can be aligned with the wooden dowels.
In short, the purpose of buying a CNC machine is to save time, effort, and labor, improve plate utilization, improve processing efficiency, improve processing accuracy, and improve quality. A good machine can help you get twice the result with half the effort. A bad machine will not only waste manpower, material resources, and financial resources, but may even destroy your career. Therefore, you should be careful when buying equipment, choose reliable manufacturers, and don't be greedy for cheap, as the gain outweighs the loss.
Things To Consider
• Vibration isolation. The main function of vibration isolation is to reduce interference and set obstacles on the vibration transmission route so that the vibration source cannot be transmitted to the tool or workpiece. According to the amplitude-frequency characteristics of forced vibration, it can be seen that the amplitude of the vibration system is related to the frequency of the interference force. When the frequency of the interference force is greater than the natural frequency of the system, although the size of the interference force remains unchanged, the amplitude decreases.
• Vibration elimination: In the process system, installing an additional device can increase an interference force that is equal in magnitude, opposite in direction, and of the same frequency to the system's interference force to offset the system's original interference force. How to reduce the vibration of aluminum engraving machine?
• Reduce or eliminate imbalances in rotating components in process systems. In this case, the imbalance of the high-speed rotating workpiece, machine tool spindle components, motor and grinding wheel in the process system will produce periodic interference forces, so be vigilant. In order to reduce this interference force, general rotating parts should be statically balanced, and high-speed rotating parts should be dynamically balanced.
• Improve the accuracy of system transmission components. We can know about gears, rolling bearings, belts, etc. In the transmission components of machine tools, impact will occur during high-speed operation. The solution is to improve the manufacturing accuracy and assembly accuracy of parts and choose impact-resistant materials.