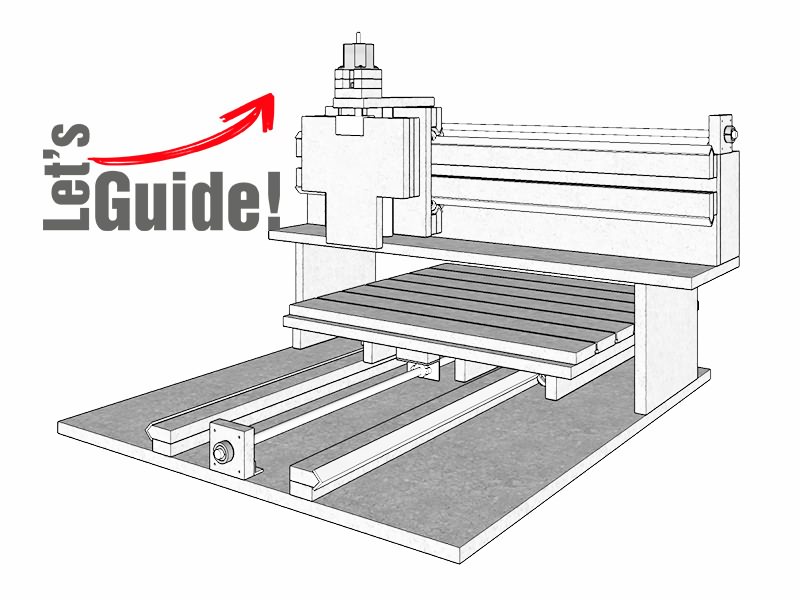 What is a CNC router?
CNC Router is a kind of CNC carving machine used for automatic engraving, carving, cutting, milling, drilling and grooving on different materials, such as Wood, Stone, Plastics, Acrylic, Glass, ACM, Copper, Brass, Aluminum, PVC, Foam, MDF, etc.
It is able to produce very precise and complex shapes and contours by machining materials with a tool. A CNC router machine achieves these results via at least three axes, called X, Y and Z. The X-axis is horizontal, the Y axis vertical, and the Z-axis refers vertical to the other two axes. These, seen figuratively, result in a so-called portal, which is why CNC routers with such a portal formation (X axis designed as a bridge) are often called portal milling machines. In addition, some milling machines have an A, B and C axis representing a rotation around the main axes X, Y and Z.
What materials can CNC router machines process?
CNC router machines have the ability to process many different materials, such as:
Wood.
Stone.
Plastics.
Acrylic.
Glass.
ACM.
Copper.
Brass.
Aluminum.
PVC.
Foam.
MDF.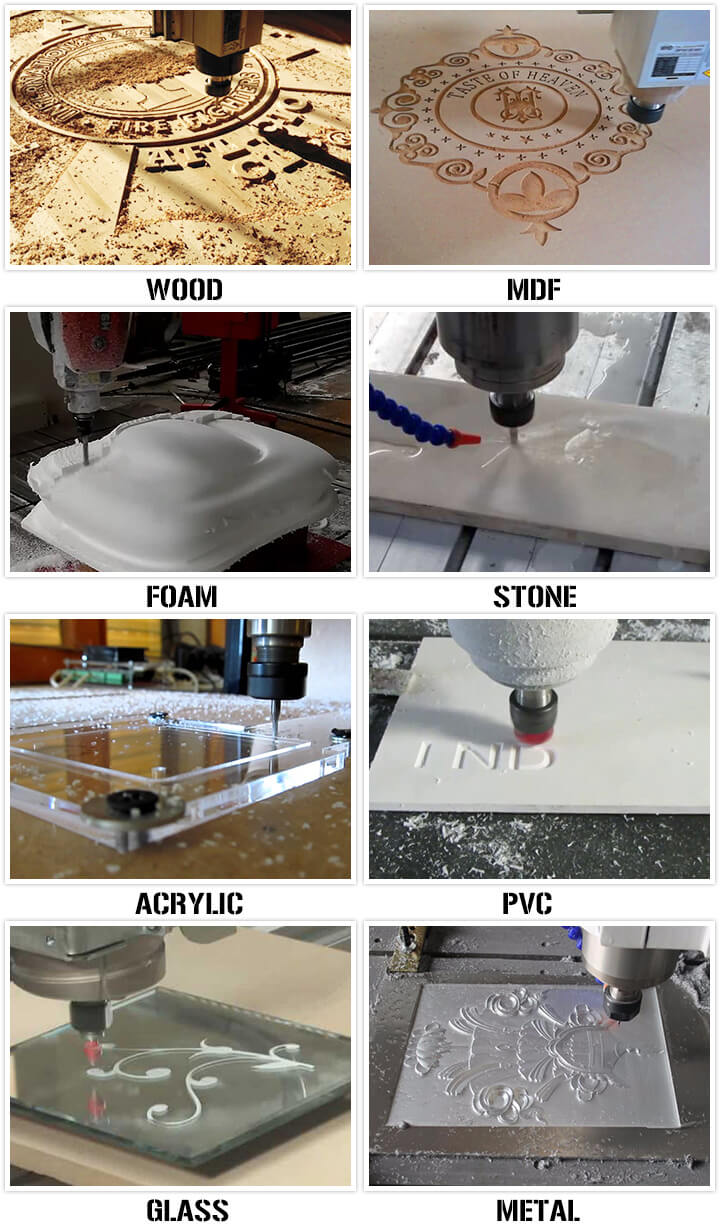 What applications can CNC router machines be applied in?
Have a look at the versatile application possibilities of CNC router machines!
2D Carving.
3D Carving.
Acrylic Fabrication.
Aluminum Fabrication.
Architectural Millwork.
Aerospace.
Cabinetry.
Exhibits and Fixtures.
Sign Making.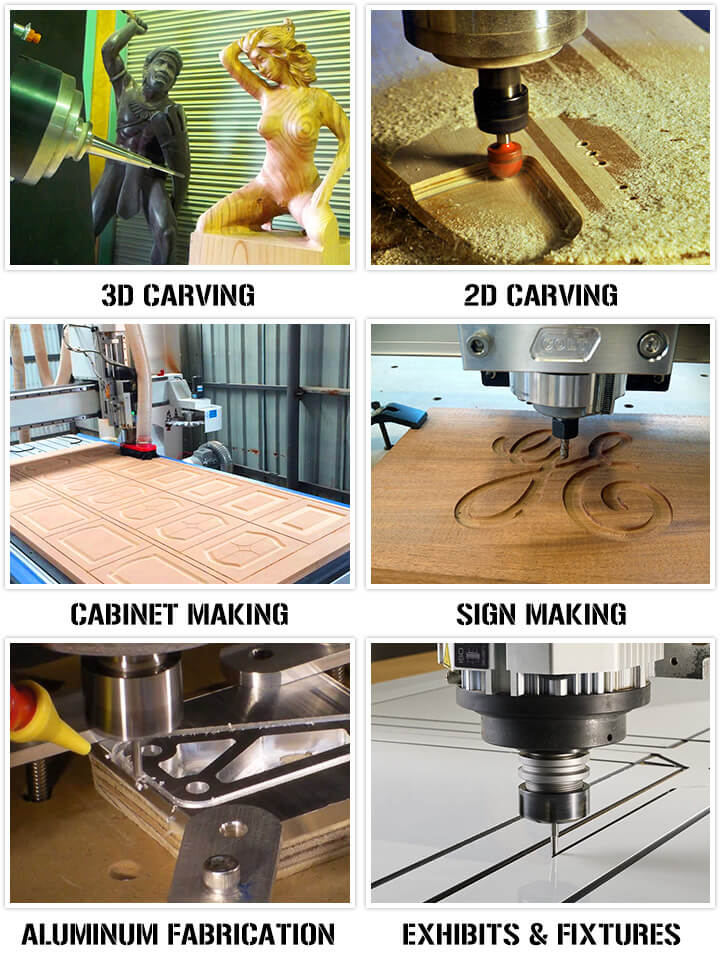 How does a CNC router machine work?
Based on the introduction mentioned before, a CNC router machine is controlled by a computer. All necessary data, in form of so-called G-codes, are assembled into a CNC program. The G-codes consist of a "G" followed by a number and type of milling work instruction. Since these codes are standardized, they may be based on a CNC control software used in almost all CNC router machines. When all data has been inserted and the CNC program is ready to play, the CNC router machine can begin its work. Manufacturers have added their own codes to the ISO G-codes. Therefore, various post-processors exist to generate ultimately "matching" programs from CAM programs for all different machines.
By a rotation of the respective tool, or a spindle adapted to the material, opposite the clamped workpiece, a cutting movement is produced, which is necessary for the desired chipping. This has already been determined in the records based on the G-codes. The movement of the milling tool around the workpiece, ensures the predetermined shape. This can be done, depending on the design of the router, by displacement of the workpiece on a movable machine table. By using all axes, almost all workpiece geometries are possible e.g .:
3D models for architecture and model construction.
3D freeform surfaces.
Rotosymmetrical workpieces.
Lettering in 2D or 3D.
Engravings in 2D and 3D.
Threads.
Grooves.
How much does a CNC router cost?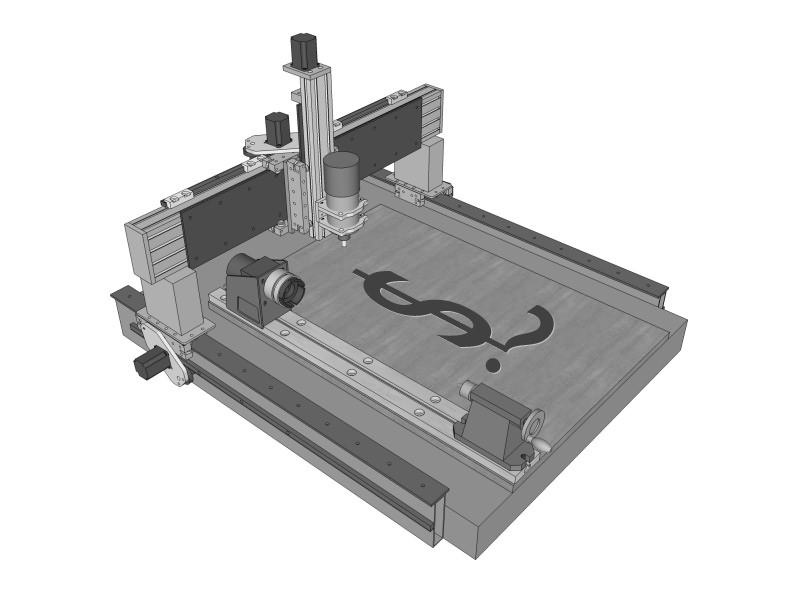 The CNC router cost is closely related with its configuration. Although the CNC router appearance sometimes you feel you see Is almost the same, the realization of the function is the same of (cutting, hollow, lettering, plane carving, relief and so on), but according to the different configuration, its price, machining accuracy, processing speed, machine use life will be different.
small CNC Router price range: $2500-$5000
Standard CNC router price range: $3000-$10000
ATC CNC router price range: $16800-$25800
5 axis CNC router price range: $95000-$180000
Intelligent CNC router price range: $8000-$60000
What are the additional Costs and Fees of CNC Router?
In addition to the machine itself, you'll need to purchase a computer-aided design (CAD) software package in order to create the designs. Those usually run anywhere from $2,000 to $15,000.
Training usually costs anywhere from $200 to $500 per day. Depending on the knowledge level of your staff, the process could take a few hours or several days. Installation also tends to run $200 to $500 per day.
Shipping starts at several hundred dollars and can cost up to $2,000.
Some dealers offer packages that bundle the cost of the machine, training, shipping, and installation. So be sure to ask if a package like that is available before deciding on your purchase.
What are the different types of CNC routers?
CNC Routers can be divided into Mini/Small/Desktop series, Standard series, ATC series, 3 axis series, 4 axis series, 5 axis series and Intelligent series.
What software can be used for CNC router machine?
Type3, Ucancam, Artcam, Alphcam, Cabinet vision, etc.
What control system can be used for CNC router machine?
Mach3, Nc-studio, Syntec, DSP, Siemens, Nk200, Nk260, NK300, etc.
What you should know before buying a CNC router?
What to look for when ordering a CNC router?
Before investing in a CNC router, or any woodworking machinery, for that matter: visit an existing user and get a firsthand account of the machine from someone who has actually lived through using it. Try to visit on your own, without a salesman around. You'll hear pretty quickly how effective it has been for them.
If you can't find a shop running the CNC that you want to look at, another way to gain insight about the machine is by receiving a demonstration either in-person or online - using something like Whatsapp. This is the best way to understand how the machine works, and you can see it complete a job from start to finish.
If you have decided that the CNC router is still a viable choice then I suggest you refer to the following 12 key points:
1. Motor System: Servo Motors are best for high speed, high torque applications involving continuous load changes while Stepper Motors are less expensive and best for low-medium speed, high torque applications.
2. Drive System: There are typically 3 types of drive systems on a router including Rack and Pinion, Lead Screw, and Ballscrew. Ballscrew is the most expensive but also withstands larger material size and yields better accuracy.
3. automatic tool changer System (ATC): If your application requires using more than one tool, then an ATC System would help to change tools efficiently, reduce operator error and decrease job times.
4. Spindle: Spindles are motors that do the actual cutting with the use of a cutting tool. Look at the capabilities of the spindle including RPM, torque, power requirements, load ratings, collet type and size, spindle motor type, etc.
5. Weight: The heavier the machine, the better it is constructed, the better it performs. However, if your business requires frequent transportation of the machine, you may want to look around for a strong and rigid machine that weighs the least.
6. Table size: Buy a large enough routing machine that can handle your typical material size while considering room for expansion or jobs that require longer material to be processed.
7. CNC router software: Knowing the machine does what it is programmed to do, invest in advanced software that provides accuracy, efficiency, regular updates, etc. If you require manufacturing complex parts, a specialized software package may be required.
8. Features: Look for Router systems that offer a variety of features. Simply put, machine features essentially make things easier for you. You want a machine that is productive, can process efficiently and requires little to no supervision once the settings are in place.
9. CNC router bits: Purchase quality router bits with a long life. Once purchased, make sure you maintain and care for them as it is important to always work with a sharp router bit.
10. Vacuum: The more hold down strength, the heavier material you can cut. Look at how much vacuum pressure the machine has and how well the table holds down material.
11. Dust Collection: CNC Routers can generate a lot of sawdust. Vacuum Systems can clean up the atmosphere and the overall area of operation. Check to see approximately how much dust will be created, what type and weight of waste needs to be collected, and where should you place the vacuum system so it works most effectively.
12. Costs/Budget: The cost of a CNC Router depends on the brand, model, features, options, size, construction, and more. From entry level to high-end Routers, they can cost approximately $5k to over $150k. Keep in mind there are also the costs of installation, training, software, warranties, preparation, consumables, etc. Do research and aim to purchase a reliable and high-quality machine at the maximum amount you can afford.
How to buy a CNC router machine from STYLECNC?
1. Consult: we will recommend the most suitable CNC router machines to you after being informed by your requirements, such as the material you want to carve, the max size of the material (Length x Width x Thickness).
2. Quotation: We will offer to you with our detail quotation according to our consulted CNC router machines, with high quality and the affordable CNC router price.
3. Process Evaluation: Both sides carefully evaluate and discuss all the details of the order to exclude any misunderstanding.
4. Placing Order: If there is no doubt, we will send you the PI (Proforma Invoice), and then we will sign a contract with you.
5. Production: We will arrange the production as soon as receiving your signed sales contract and deposit. The latest news about production will be updated and informed to the buyer during the production.
6. Inspection: The whole production procedure will be under regular inspection and strict quality control. The complete CNC router machine will be tested to make sure they can work very well before out of factory.
7. Delivery: We will arrange the delivery as the terms in the contract after the confirmation by the buyer.
8. Custom Clearance: We will supply and deliver all the necessary shipping documents to the buyer and ensure a smooth customs clearance.
9. Support and Service: We will offer professional technical support and intime CNC router service by Phone, Email, Skype, WhatsApp around the clock.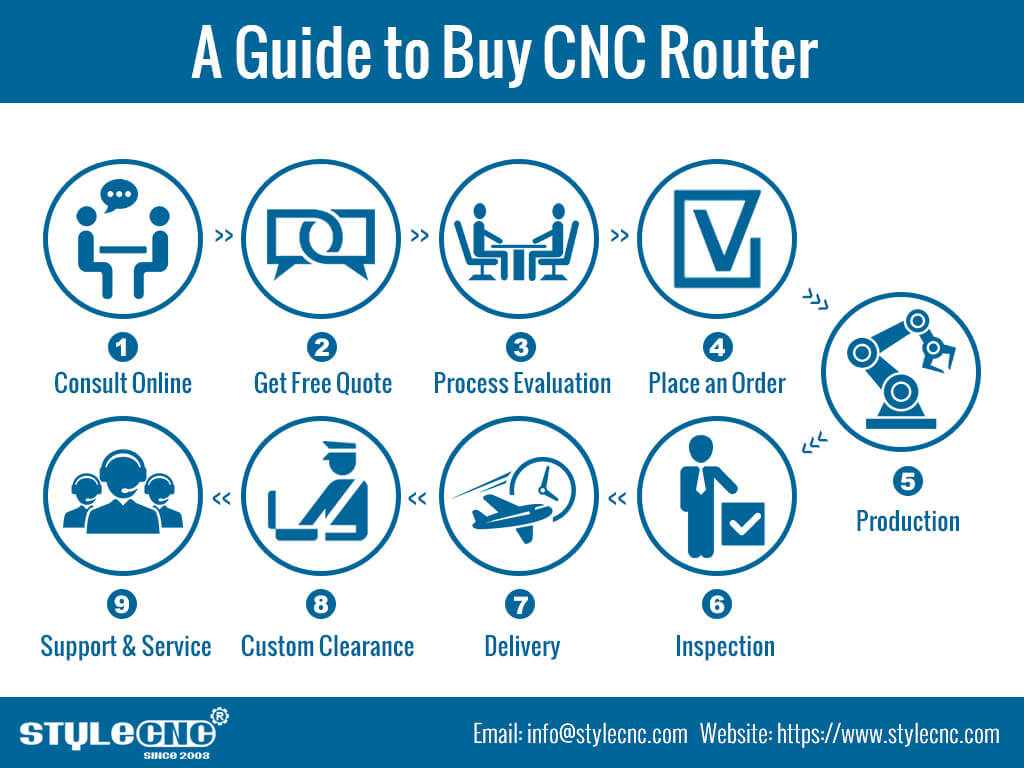 What about the OEM service of CNC Router machines from STYLECNC?
1. Usually, we will manufacture the CNC carving machine as our regular design.
2. X, Y, Z axis working area could be customer-oriented designing.
3. Special configuration could be customer-oriented designing.
What about the production procedure of CNC Routers from STYLECNC?
1. For 3 axis CNC router with standard specification, usually 7-15 days.
2. For 4 axis CNC router with standard specification, usually 20-30 days.
3. For 5 axis CNC router, OEM or Non-standard models, usually 60 days.
After-sale Service for CNC Routers from STYLECNC