CO2 Laser Machine Buying Guide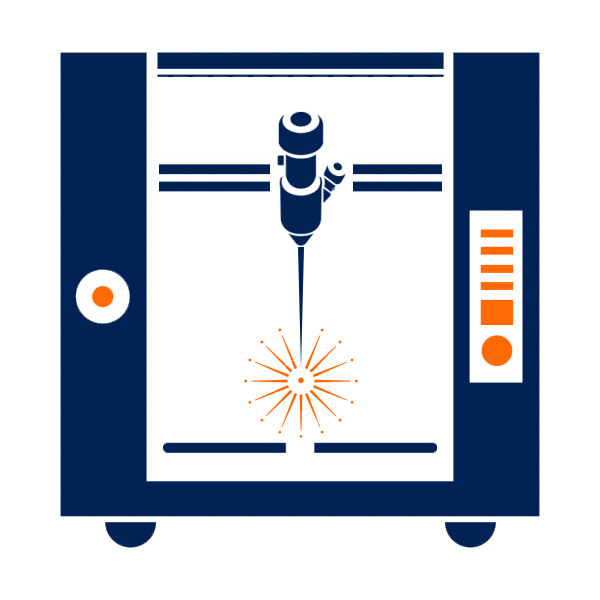 Do you have an idea to DIY or buy an affordable CO2 laser machine? Check out the 2020 new CO2 laser machine Overview as follows, we'll offer you the best CO2 laser machines of 2022 with expert customer service to fit your requirements.
What Is CO2 Laser Machine?
A CO2 laser machine is a laser system that uses CO2 laser beam to engrave, mark and cut for industrial manufacturing, school education, small businesses, home business, small shop, home shop and hobbyists. The CO2 laser machine uses a carbon dioxide laser generator as the main processing emission principle. It uses carbon dioxide gas as the main gas processing core. With nitrogen and other gases as the core. The wavelength of its laser is roughly 10.6 microns. The stable performance is better, and the energy conversion can reach 25%. Light-transmitting gas with high energy rate can be achieved. In the current market, we generally say that CO2 laser machines mainly refer to CO2 glass tube lasers.
Applications
CO2 laser machines are used for engraving, marking and cutting for wood, acrylic, leather, fabric, paper, foam, glass, metals of steel, alloy, aluminum, copper, gold, etc.
Types
CO2 laser machines are divided into CO2 laser cutting machines (CO2 laser cutters), CO2 laser engraving machines (CO2 laser engravers) and CO2 laser marking machines (CO2 laser markers).
Technical Parameters
| | |
| --- | --- |
| Brand | STYLECNC |
| Laser Power | 10 Watts - 300 Watts |
| Laser Type | CO2 laser |
| Laser Function | Cutting, Engraving, Marking |
| Price Range | $2,400.00 - $70,000.00 |
Manufacturer Guide
As a guaranteed CO2 laser machine supplier and manufacturer, STYLECNC provides all kinds of best CO2 laser machine for sale to fit your engraving, marking and cutting works.
STYLECNC's CO2 laser machines are equipped with genuine laser machine software, system and the best parts.
STYLECNC offers cost price for your CO2 laser machining plans without any intermediate. You will get the best CO2 laser machines at affordable price from us.
STYLECNC also offers smart 2D/3D laser engraving, marking and cutting solutions, 24/7 one-to-one free service and support, which is available free.
Buying Guide
1. Consult:
We will recommend the most suitable CO2 laser machine to you after being informed by your requirements.
2. Quotation:
We will offer you with our detail quotation according to the consulted CO2 laser engraving and cutting machine.
3. Process Evaluation:
Both sides carefully evaluate and discuss all the details of the order to exclude any misunderstanding.
4. Placing an order:
If you have no doubts, we will send the PI (Proforma Invoice) to you, and then we will sign a contract with you.
5. Production:
We will arrange the CO2 laser machine production as soon as receiving your signed sales contract and deposit . The latest news about production will be updated and informed to the CO2 laser machine buyer during the production.
6. Quality Control:
The whole production procedure will be under regular inspection and strict quality control. The complete CO2 laser engraving and cutting machine will be tested to make sure they can work very well before out of factory.
7. Delivery:
We will arrange the delivery as the terms in the contract after the confirmation by the buyer.
8. Custom Clearance:
We will supply and deliver all the necessary shipping documents to the buyer and ensure a smooth customs clearance.
9. Support and Service:
We will offer professional technical support and free service by Phone, Email, Skype, WhatsApp, Online Live Chat, Remote Service. We also have door-to-door service in some areas.
CO2 Laser Cutting Machines
CO2 Laser Engraving Machines
CO2 Laser Marking Machines
Feature Stories & Articles
Aug 26, 2022

Looking for 2022 top rated affordable laser engraver with rotary attachment for custom YETI cups, mugs, ramblers, or tumblers with best budget? Review 2022 best laser engraving machine buying guide to personalized cups, tumblers, ramblers, and mugs of stainless steel, glass, ceramic, titanium, aluminum, copper, brass, silver, gold, wood, plastic, acrylic, paper, stoneware, melamine with letters, logos, signs, monograms, names, vinyls, glitters, patterns, and pictures.

May 30, 2022

Before you buy CO2 laser machine for engraving & cutting, you should know what is it? how does it work? how much does it cost? how to buy it within your budget.

Dec 02, 2022

Looking for an affordable CO2 or fiber laser engraver cutter for custom jewelry maker with hobbyists or business to make money? Need a CNC laser jewelry engraver cutting machine for beginners? Review this guide to buy 2022 best laser jewelry cutter engraving machine for personalized jewelry gift & jewelry box making with metal, silver, gold, stainless steel, copper, brass, aluminum, titanium, glass, stone, acrylic, wood, silicon, wafer, zircon, ceramic, film.

Jul 28, 2022

Are you troubled by how to set up a CO2 laser engraving cutting machine? We have summed up 12 easy-to-follow steps on how to assemble a CO2 laser machine with pictures & videos.

Nov 12, 2022

Are you planning to engrave & cut wood at home? A CO2 laser cutter & engraving machine can help you to easily make custom woodworking projects for hobby and commercial use to start or grow and expand your business.

Jun 01, 2022

As a beginner or operator, you need to learn the 3 tips you should know before starting a laser cutting system, the 12 steps to learn how to use a laser cutter, the 12 precautions for a laser machine.

Feb 25, 2022

Top rated CO2 laser cutter engraving machine is designed for hobbyists in small business and home shop in UK, the laser engraver cutting machine is also suitable for commercial use and industrial manufacturing in the United Kingdom.

Oct 25, 2022

A guide to understand the differences between fiber laser cutting machine and CO2 laser cutting machine to let you make the right choice for your cutting plans and ideas.

Feb 28, 2022

STJ1390 laser engraving machine is the best laser engraver for small business in UK, the customer from UK bought it for wood crafts engraving in the home shop.

Aug 31, 2021

In the process of using CO2 laser cutting machine, you may encounter shaking of X axis and Y axis, how to solve the problem? Let STYLECNC tell you.

Mar 16, 2020

Long story short, fiber laser marking machine is good at metal engraving, and CO2 laser marking machine is more professional for engraving wood, leather, glass, acrylic, paper, plastic and other non-metal materials.

Aug 25, 2021

​STJ1325 industrial acrylic sheet laser cutting machine is a large format CO2 laser cutting system with 4x8 (1300*2500mm) table top for clear acrylic sheets and color acrylic sheets.
Customer Reviews & Testimonials
OctavioYEvans

from CanadaPosted on

Sep 13, 2022

STJ1390 is a great piece of laser cutter for beginners. I bought it to start a small advertising shop. Got it in 12 days, and everything was pretty good. Easy to put together in 1 hour. The software was easy to use, but the installation and setting took me some time to learn. Many thanks to the customer service team, which was awesome in troubleshooting and I would give them more credit. I used it to cut signs with plywood and acrylic, and got fine results with clean and smooth edges. I think this laser has a lot of potential to create many things, and I will try it on more materials. Overall, it is worth your money.

Raymond J Beers

from United StatesPosted on

Sep 05, 2022

I am a newbie to laser engraving, bought this unit to upgrade classic stone hand engraving business. The STJ1325S engraver was easy to set up right out of the package by following the manual instructions. The RD controller was easy to configure and convenient to use. Some of the projects we have done so far are personalized memorial granite stones, garden memorial stones, memorial plaques for outdoors, cemetery headstones, and grave markers. We have experimented with different markers for stones and this laser engraver seems to etch automatically with most all of them.

George Krebs

from United StatesPosted on

Aug 26, 2021

I wanted a CO2 laser cutter to cut acrylic sheets for different craft ideas in my home shop, after weeks of researching, I finally made the purchase from STYLECNC. Everything showed up perfectly aligned and ready to engrave and cut right out of the box. That's unheard of from anything coming directly from China. This is the way to go if you live in the U.S. This is a pleasant surprise and a great start. I will update as I go through the startup.

Alexander Brabyn

from AustraliaPosted on

Aug 12, 2021

I've used laser engraving service near me before. This is my first laser engraver. It arrived on time and very well packed. Nothing was missing, you get everything you need for setup. The instruction manual is very detailed on installation & operation. It took me about 30 mins to put it on and another 10 mins to install the software and driver. After familiar with the software, I have my initial sample engrave at the same day. Very easy to use. It's build in all metal frame, good designed in all connections and wiring cable. The STJ1390 laser is good quality engraver as I can see. It can be easily placed at any place. Very nice tool to own. Overall, this is great for someone who doesn't know what they're doing and wants to pick up a new hobby.

Spencer Kloss

from CanadaPosted on

Jul 06, 2021

I have been interested in laser stone engraving for a long time. Looking forward to using it to make my own personalized decorations or create engravings on all conceivable stones. After a short research I came across the engraving machine from STYLECNC, the properties described here were very appealing, the 4x8 working area is very large in comparison and since the price was also right, I decided on this engraver. Other machines could either do less, did not seem as robust or simply cost a lot more. I have been using this unit for a month, and engraved some cool stone decorations with it. I am pleased with the results so far.

Randy Devine

from United StatesPosted on

Apr 08, 2021

I got one of these machines for my woodshop. I could have bought a similar wood laser cutter elsewhere for almost $2000 less. So why buy this one? Quality and features. Unlike the cheaper ones, this machine clearly underwent a QC process prior to shipment. It arrived ready to use. The mirrors were adjusted well enough to use the machine right out of the box. The mirror adjustment screws were retained with silicone to prevent movement in shipping. Unlike cheaper versions of these machines, the wiring was solidly connected with wire nuts, crimp terminals, and locking connectors and/or glue. I found no loose wires. Earth grounds were solidly connected and electrically sound, I measured less the 0.1 ohm to earth ground at both the power cord ground pin and the machine ground terminal. All non-crimped electrical connectors including PCB and power supply connectors were sealed with silicone. Cables were well bundled and retained with zip ties. With this machine, I was able to attach a water tank, power it on, and cut. Its amazing for cutting 1/4" and 1/8" wood.

I was happily surprised with the extras that are included. You get the aiming red laser, a strip of LEDs that illuminate the inside of the box, a powerful internal fan motor, temp sensors on the power supply and the tube, and venting of the electrical compartment. I thought I would have to add these myself. The only thing missing is an "open-door" shutoff switch for safety. You can easily add one of these with a microswitch and a two wire cable to the K+ - pins on the power supply.

Finally, a word about safety. CO2 lasers are invisible and thus EXTREMELY dangerous. Since you can't see the beam, it does not trigger a blink reflex. The first you know of a problem is when your retina boils. Really. If you get one of these machines you MUST purchase a set of safety glasses. Wear them whenever the machine is powered on, whether the laser is active or not. Make sure the lenses you buy are marked with the proper wavelength and an "OD" number, representing factor of 10 reduction. For instance, OD2 reduces power by 100, OD3 by 1000, etc. The wavelength of a CO2 laser is about 10600nm. The glasses should have an OD of at least 6 and preferably 7 for that wavelength. The lens will be marked something like "9000-11000 OD7+" directly on it. A decent pair will cost $30-$50. If the lenses are very cheap, avoid them.

Overall I am very happy with this purchase.

John K Rennie

from AustraliaPosted on

Apr 03, 2021

Arrived on Saturday. This laser is easy to assemble and use right out of the packing box. Works great on fabric, leather, and wood. End results have been awesome so far. The CO2 laser marker is able to do many different things. I will test and share in future. Overall, I like it.

Joshua Olivia

from CanadaPosted on

Apr 01, 2021

I was excited to use this hobby laser cutter for some school projects. I purchased this product after extensive research and watching quality reviews on Youtube and different forums. For the price, it did not seem to be a bad option at all and easily upgradable.

It is a great starting out laser cutter. It will take some learning but after a few projects and using the software it will all make sense and become easier to use. Like many others here, the cutting job went great, the results were crisp and clean and I thought I'd found an amazing product that was perfect for me. For the price this is a super start up laser. I feel it is money well spent.

Montague

from United KingdomPosted on

Mar 12, 2021

An excellent choice. This small laser engraver is perfect for all the crafts and projects I want to do. Easy to set up, it was engraving on day one. I've already engraved, cut, and worked on wood, leather, acrylic, and glass. My laptop was all I needed for the software (too easy to use) and it connected effortlessly in minutes. I can't say enough. I even bought the roller add-on and added logos to bottles and glassware. This is gonna be fun for a long time.

Jennifer George

from United StatesPosted on

Mar 03, 2021

This is my first CO2 laser engraver and I have to say that I am nothing but pleased with this thing. The ease of setup, configuration and use it outstanding. The engrave quality is great and I have been engraving like mad.

The user guide is phenomenal, it gives a first timer a lot of information to ensure you are successful with your engraver.

However recently software refused to work computer with not treated and I have a windows 10, so I contacted STYLECNC's tech support, they were very friendly, requested a few details and help me troubleshoot this issue remotely right away. Definitely happy about choosing to get this engraver, and if I ever have to buy another one to increase my production, I'll surely do it with the same vendor. Great buy, I definitely recommend.