Low Cost CO2 Laser Marking Machine for Leather & Fabric
Type: CO2 Laser Marking Machine
Sale Price: $4700.00 / Set
Price Range: $4700.00 to $5500.00 / Set Based On The Features
Supply Ability: 600 Sets / Month Waiting for Your Order in Stock
Global Shipping: Available to Your Location in
Payment Terms: T/T, Credit Cards, e-Checking, Alibaba Trade Assurance
Low cost CO2 laser marking machine is used for personalizing leather, fabric, jeans, and textile. Now the cheap CO2 laser marking system for sale at affordable price.
Demonstration Video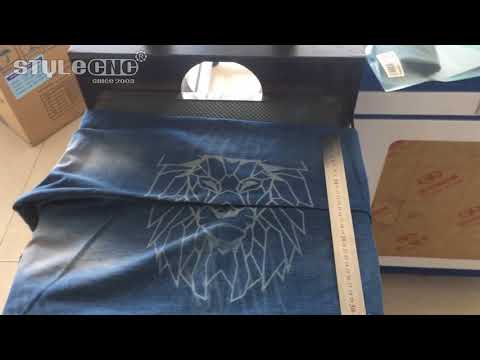 Product Details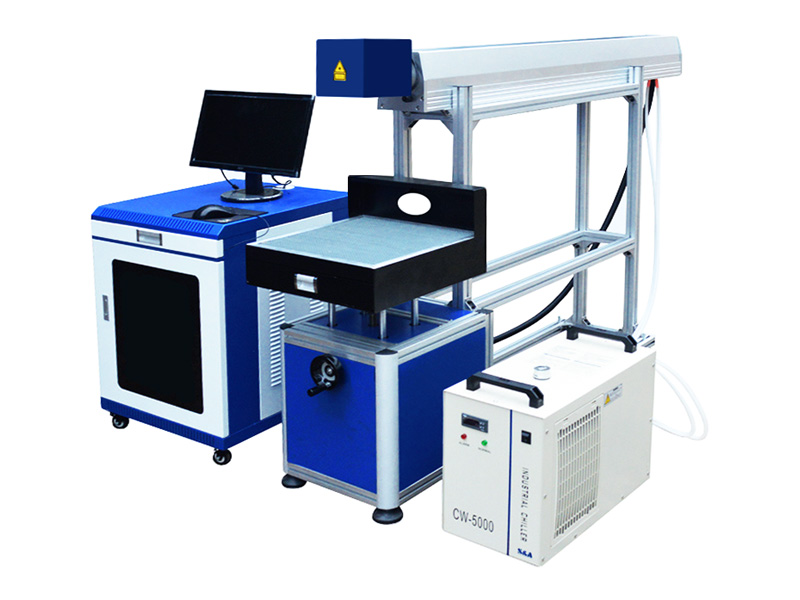 What Is CO2 Laser Marking Machine for Leather, Fabric, Jean, and Textile?
CO2 laser marking machine uses CO2 laser generator to generate a high-energy 10.64um continuous laser beam. When the laser acts on leather, fabric, jeans, and textiles, the atoms in the ground state transition to a higher energy state, which is in a higher energy state. Atoms are unstable and will quickly return to the ground state. When the atoms return to the ground state, they will release additional energy in the form of photons or quantum, and convert light energy into heat energy, making leather, fabric, jeans, and textile The surface melts instantly and even vaporizes to form graphic marks. CO2 laser marking machines are suitable for fabric, leather, wool, paper, wood, bamboo, epoxy resin, plastic, acrylic, crystal, jade, ceramic, plexiglass. They are widely used in consumer goods, craft gifts, beverage packaging, food packaging, medical packaging, clothing accessories, leather, textile cutting, construction ceramics, rubber products, denim, shell brand, furniture making, and more industries.
Advantages of CO2 Laser Marking Machine for Leather & Fabric
1. High precision and high speed. CO2 laser marking depth is controllable optionally.
2. Wide application: The CO2 laser marker can mark most non metal materials.
3. No consumption and pollution.
4. The laser marking lines are clear, it stands heavy wearing.
5. English software. The software works in windows environment and it is compatible with many file formats, for instance, PLT, PCW, DXF, BMP and others saved by CORELDRAW, AUTOCAD, PHOTOSHOP and other software. Meanwhile, SHX and TTF can be imported into the software directly.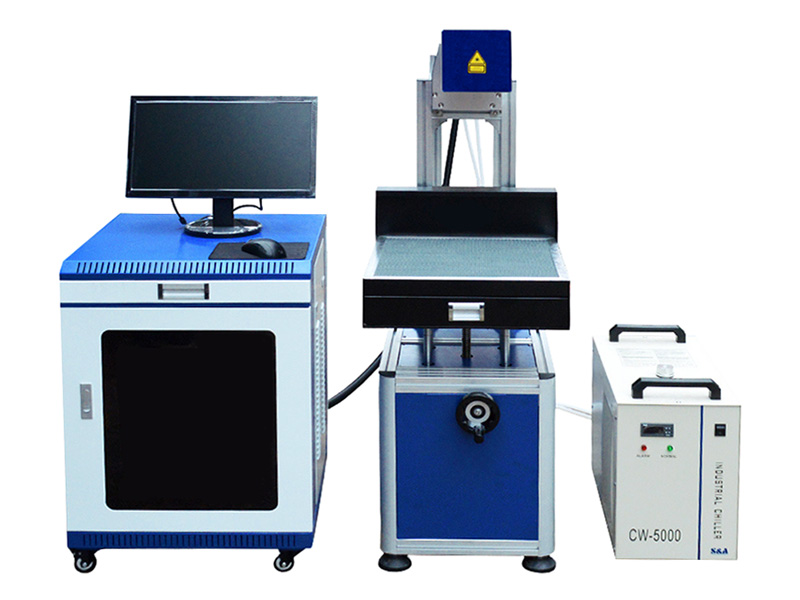 Technical Parameters of CO2 Laser Marking Machine for Leather & Fabric
| | |
| --- | --- |
| Model | STJ-80C |
| Laser power | 80w |
| Working area | 100mm*100mm (200*200mm,300*300mm for option) |
| Laser Wavelength | 10.64μm |
| Response time | 0.5ms |
| Frequency of pulse | 20KHz |
| Max marking depth | 0-6mm |
| Marking speed | 0-7000mm/s |
| Minimum line width | 0.1mm |
| Minimum character | 0.3mm*0.3mm |
| Repeatability accuracy | ±0.005mm |
| Resolution ratio | 0.1mm |
| Graphic format supported | bmp, jpg, gif, tga, png, tif, ai, dxf, dst, plt, etc. |
| Unit power | ≤1.2KW |
| power | 220V/50Hz/10A |
| Cooling method | Water Cooling |
| Net weight | 280kg |
| Dimension | 1800*1500*1000mm |
Applicable Materials of CO2 Laser Marking Machine for Leather & Fabric
The CO2 laser marking system is suitable for the majority of non-metal materials, such as wood, leather, cloth, bamboo, wood, paper, ABS, PVC, epoxy resin, acrylic, glass, construction ceramics, organic materials, PMMA sheet, plastic, rubber and so on.
Applicable Industries of CO2 Laser Marking Machine for Leather & Fabric
The CO2 laser marking system is extensively used in medicine, food and beverage packaging industries, textile industry, handicraft supplying industry, printing industry and manufacturing industries for electronic components, communication products, watches and glass products.
CO2 Laser Marking Machine for Leather & Fabric Projects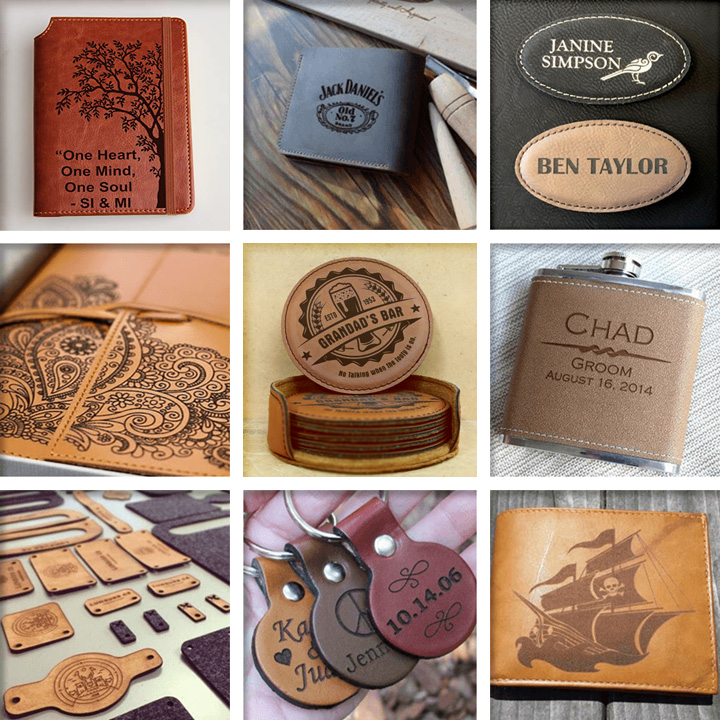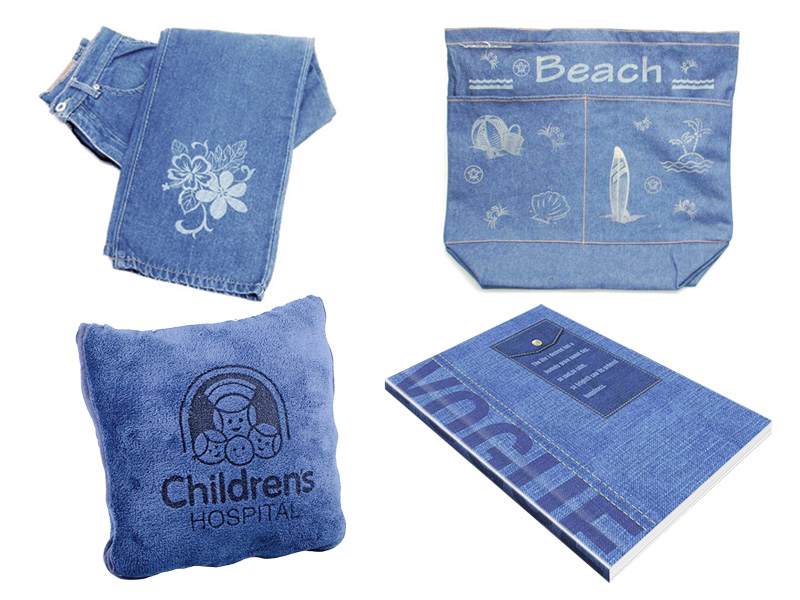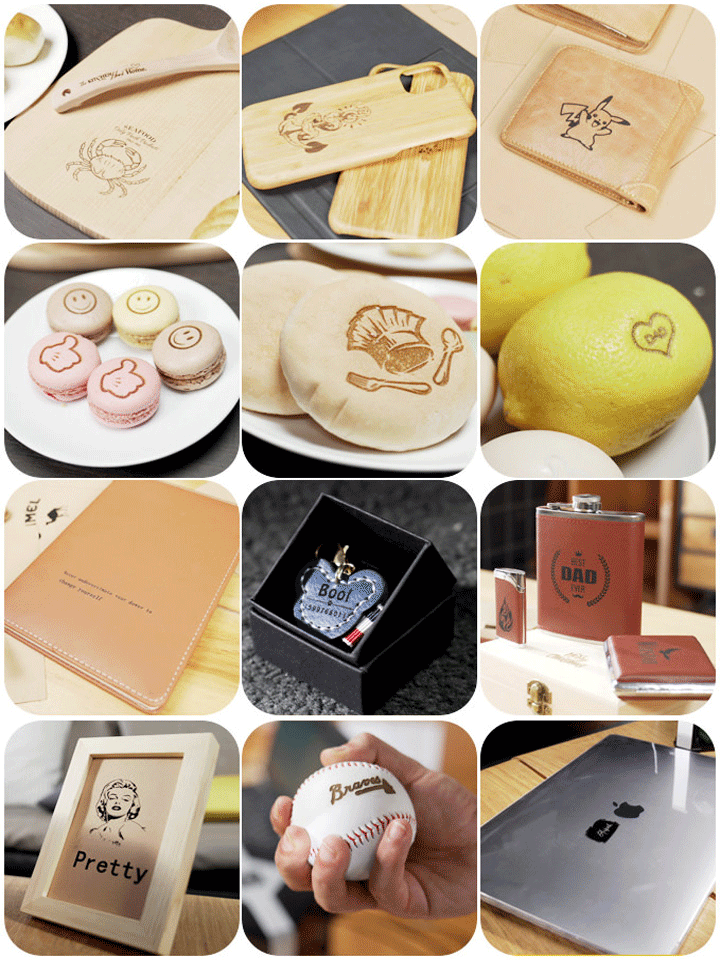 Features of CO2 Laser Marking Machine for Fabric & Leather
1. The laser marking machine takes CO2 glass laser tube as the light source. By 2D fast-speed scanning lens swinging as the scheduled angles under the controlling of the computer, the laser focus on the surface of the work piece by F-θ lens to form images and realize marking and graph processing.
2. The CO2 laser marking machine has the longest application time and the most extensive usage areas and is the most mature technology at present.
3. By using fast-speed scan lens, it can scan the graph in shortest time finish fine marking process.
4. It can configure auto clamp and baiting production line as user's requirements.
5. It can mark data, series number bar code automatically.
6. It is available for data communications, networking.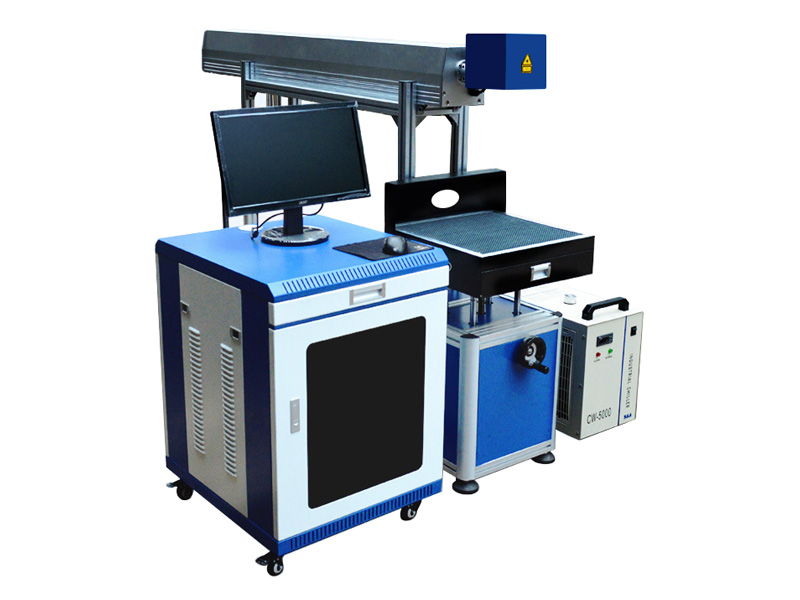 Details of CO2 Laser Marking Machine for Fabric & Leather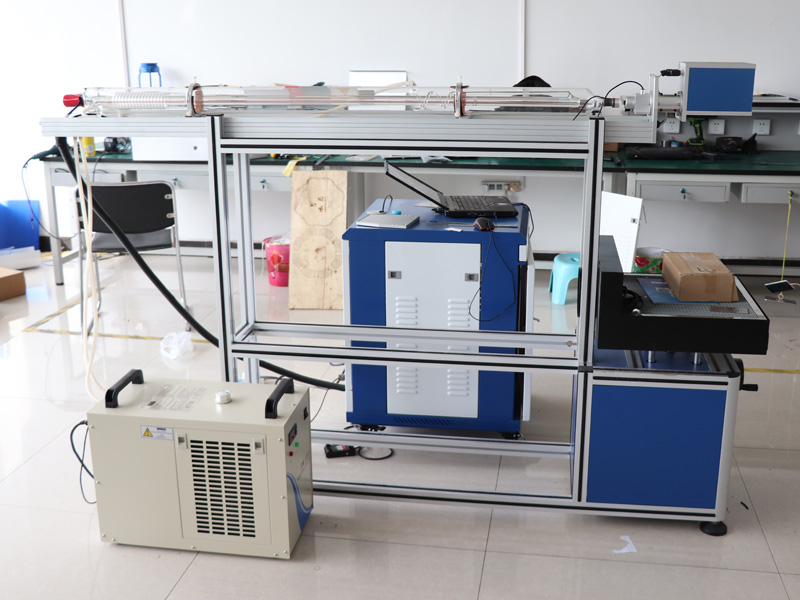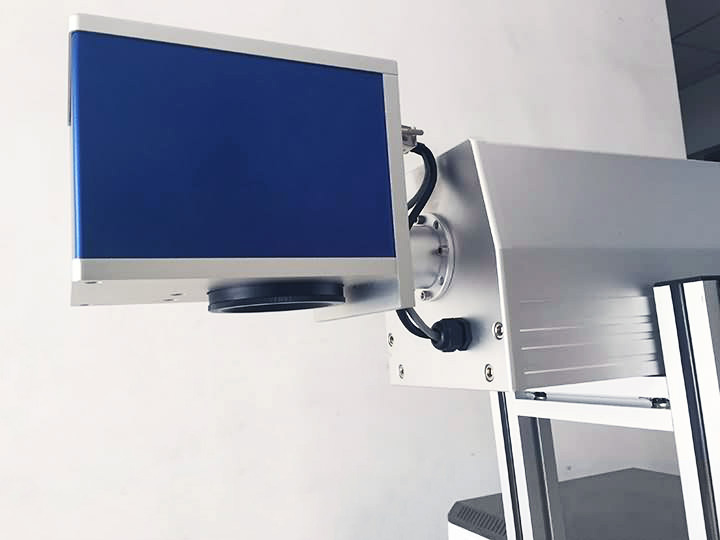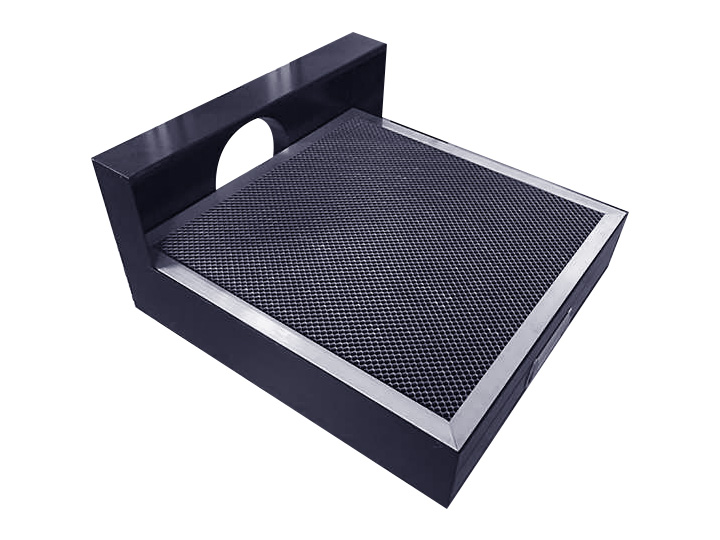 International Shipping Around the World
All the CNC laser machines can be shipped worldwide by sea, by air or by international express logistics via DHL, FEDEX, UPS. You are welcome to get a free quotation by filling up the form with name, email, detailed address, product and requirements, we will shortly contact you with the full information including the most suitable delivery method (fast, secure, discreet) and freight.
Post A Review
Customer Reviews and Testimonials
John K Rennie

from AustraliaPosted on

Apr 03, 2021

Arrived on Saturday. This laser is easy to assemble and use right out of the packing box. Works great on fabric, leather, and wood. End results have been awesome so far. The CO2 laser marker is able to do many different things. I will test and share in future. Overall, I like it.

Serge Falardeau

from CanadaPosted on

Aug 25, 2018

Great engraver as described. Excellent contact with the manufacturer. It's the first time I try a laser, but I got nice training for operating it. It's easy to use with some trial to do and learn.