Handheld Mini Fiber Laser Marking Machine for Sale at Affordable Price
Type: Fiber Laser Marking Machine
Sale Price: $3000.00 / Set
Price Range: $3000.00 to $9000.00 / Set Based On The Features
Supply Ability: 600 Sets / Month Waiting for Your Order in Stock
Global Shipping: Available to Your Location in
Payment Terms: T/T, Credit Cards, e-Checking, Alibaba Trade Assurance
Mini handheld laser marking machine with 20W/30W/50W/100W laser power is small and portable to be operated while being held in the hand for engraving metal, plastic, leather, alloy, jewelry, medical devices, mobile case, electron components, and more plans. The handheld fiber laser engraver is portable with small size. Now the portable handheld etching system for sale at affordable price.
Demonstration Video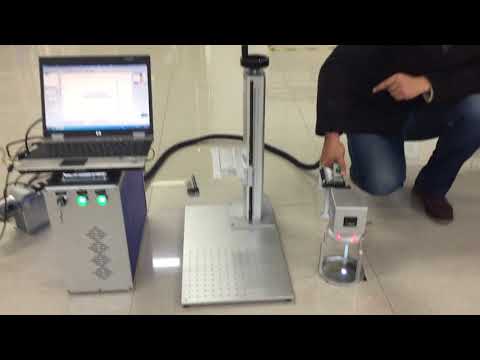 Product Details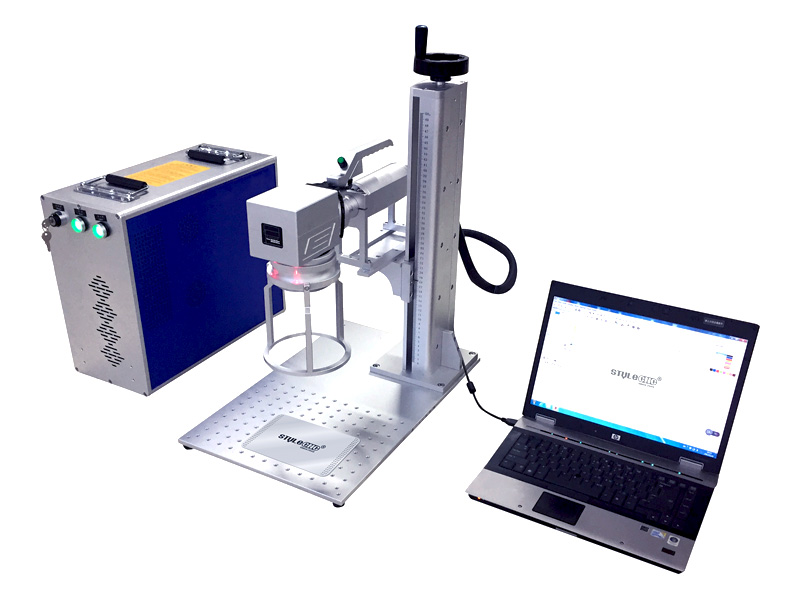 What is Mini Portable Handheld Fiber Laser Marking Machine?
Handheld fiber laser marking machine is a portable mini fiber laser engraving system with removable handheld laser head for oversized or irregularly shaped objects. The whole machine and the main computer box are small and convenient, which can be hand-held for operation, and large-scale mechanical parts can be hand-held on site in any direction. You only need to edit the content to be marked on the computer, then hold the marker head to align the position to be marked, and lightly press the trigger switch, the neat and beautiful marking content will be marked.
Handheld Portable Fiber Laser Marking Machine Applications
Handheld laser marking machines are suitable for metal jewelry, hardware tools, plastic products, knives and kitchen utensils, computer keyboards, glasses frames, integrated circuits, sanitary ware faucets, packaging bottles and cans, buttons, guns, weapons, etc. The marking of the product is engraved. The mark is clear and beautiful, and will never disappear. Simple environmental requirements, no need for constant temperature and humidity and water cooling facilities. Consumables are the least, and maintenance is the simplest. The software has super powerful functions, easy to learn and easy to use. Mini size, light weight, small footprint.
The handheld laser marking system can etch a variety of metal and non-metal materials, especially for high hardness, high melting point, brittle materials, marking is more advantageous.
The mini laser marking machine is suitable for stainless steel, titanium, platinum, aluminium, gold, silver, tungsten, copper, brass, chrome, carbide, nickel, polymer, plastic, silicon, ABS, PBT, PS, rubber, fiberglass, ceramic, carbon fiber.
Technical Parameters of Portable Handheld Fiber Laser Marking Machine
| | |
| --- | --- |
| Brand | STYLECNC |
| Model | STJ-30F |
| Laser power | 30W (20W, 50W, 100W for Option) |
| Laser source | IPG/Raycus/JPT |
| Light wave length | 1064nm |
| Marking area | 110*110mm (200*200mm, 300*300mm for option) |
| Max marking speed | 7000mm/s |
| Min linewidth | 0.01mm |
| Min marking character | 0.2mm |
| Impulse frequency | 1~600kHz |
| Cooling way | Air cooling |
| Power supply | 220V/50HZ or 110V/60HZ |
| Re-position accuracy | 0.0025mm |
| Laser indicator | Red dot pointer |
| Price Range | $3,000.00 - $9,000.00 |
Mini Portable Fiber Laser Marking Machine Features
1. Removable: The laser head can be removed from its mount for handheld use, accommodating a wide range of oversized or irregularly shaped objects.
2. Wide range: The mini handheld laser engraving machine can be used on many metal and nonmetal materials.
3. Permanent marking: Laser marking is a permanent marking. It won't fade.
4. Long service time: Fiber laser model has a over 100,000 hours working life. Almost no maintenance during this period.
5. The laser branding machine is easy to operate: Support almost any Windows-based software like Coreldraw, AutoCAD, Photoshop.
6. High precision: 0.0025mm re-position accuracy. Minimum line width 0.01mm.
7. Non-contact process: Won't cause mechanical extrusion or mechanical stress to materials. Laser beam won't move the work piece.
8. Portable: Small footprint, easy to move and transportation. Size like a computer case.
9. 20w/30w/50w/100w fiber laser source for choose.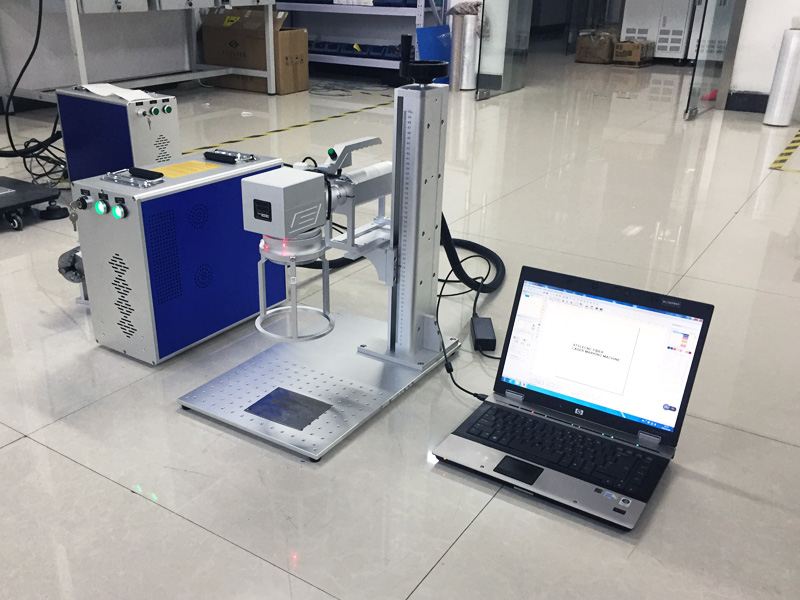 Handheld Fiber Laser Marking Machine with Rotary Attachment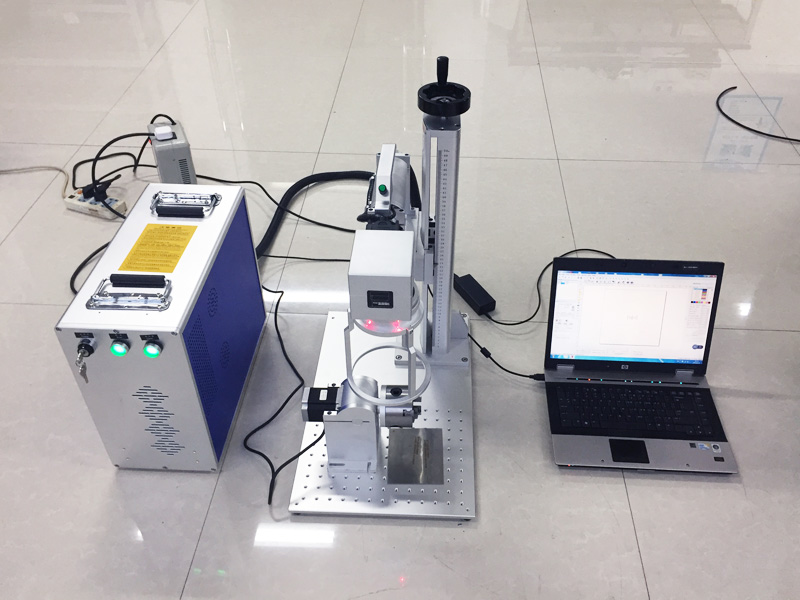 Mini Portable Laser Marking Machine with 2D Workbench XY Moving Table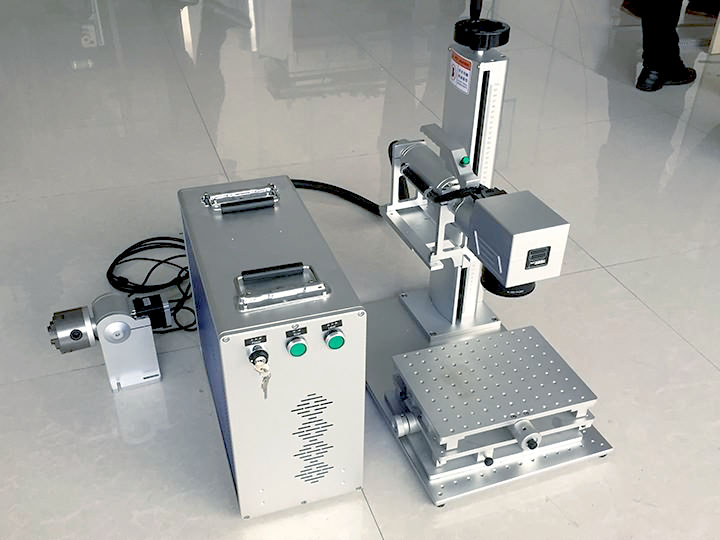 Portable Handheld Laser Head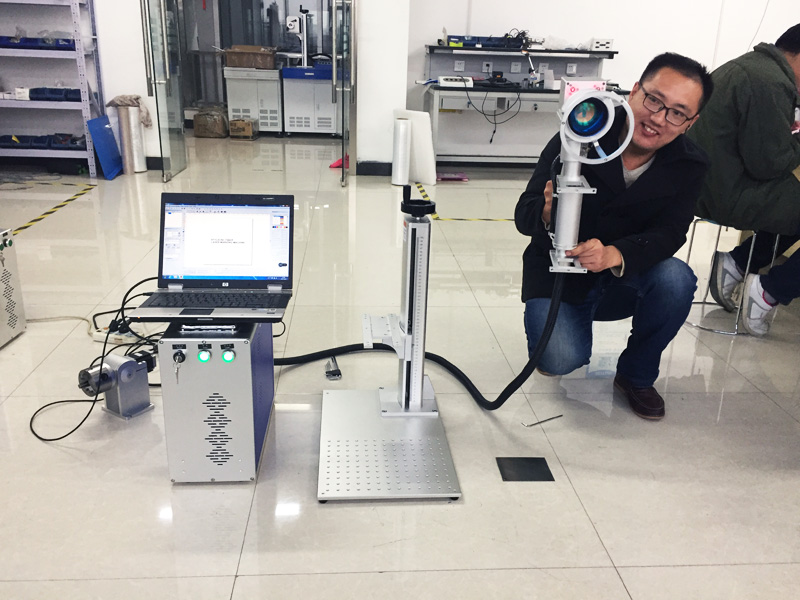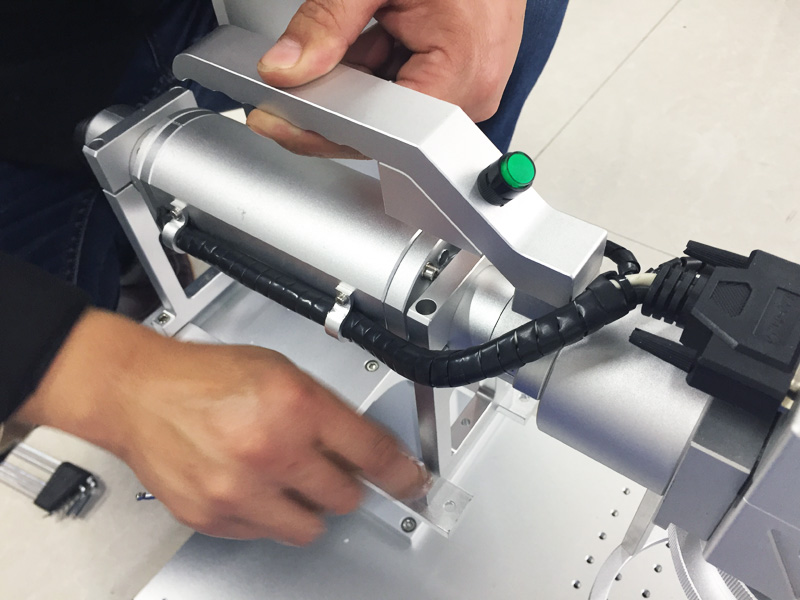 Handheld Fiber Laser Marking Machine Projects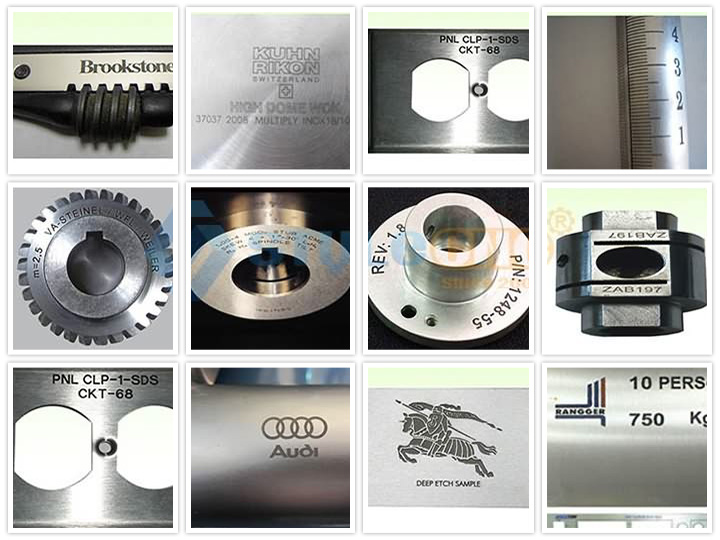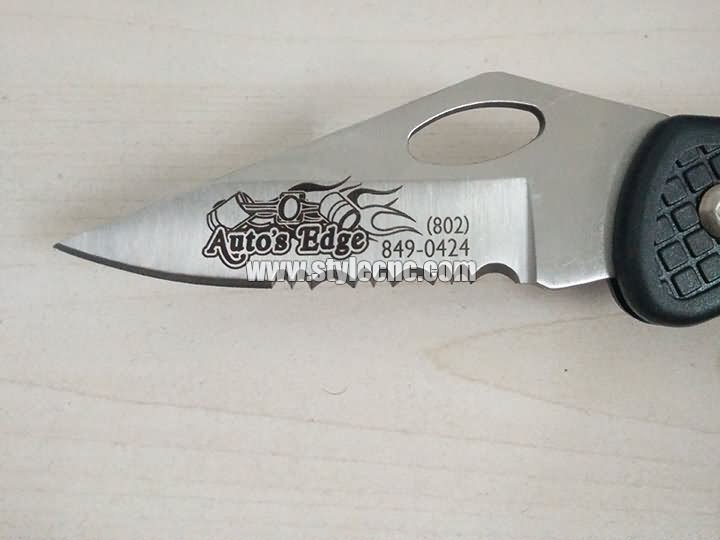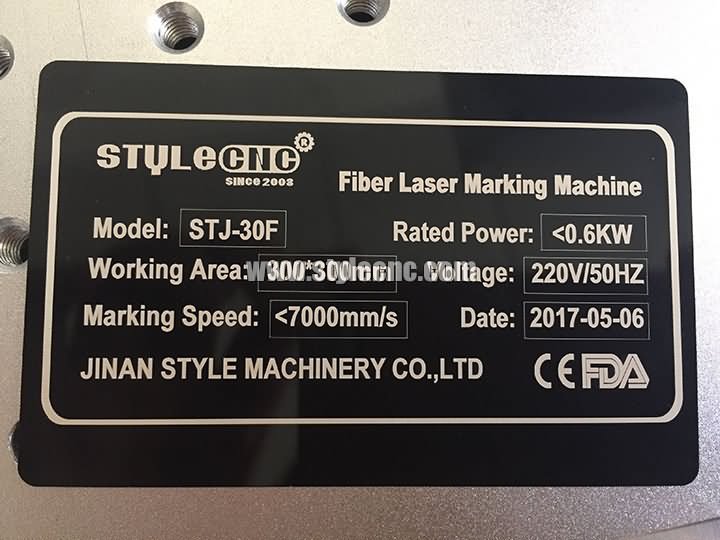 Warranty of Mini Fiber Laser Engraving Machine
1. 3 years warranty for this fiber laser marking machine.
2. Our customer will be fully trained for the operation and maintaining technology after the order confirmed.
3. 24-hour full after sales service: our skilled engineer will help customer to solve the problem by SKYPE, Whatsapp in time when problems happen, if necessary, overseas service is available.
Quality Control of Mini Portable Fiber Laser Etching Machine
1. Skilled and strict Quality Inspection Team is available during the material purchasing and production procedure.
2. All finished machine we delivered are 100% strictly tested by our QC department and engineering department.
OEM Service for Handheld Fiber Laser Engraving Machine
1. Customized and OEM orders are welcome due to our aboundant experiences.
2. All the OEM services are free, customer only need to provide us with your logo drawing, function requirements, colors, etc.
3. No MOQ required.
4. None of your personally identifiable information ( such as your name, address, email address, bank info, etc ) will be disclosed or shared with any third parties.
5. Contact: All of your inquiries or questions or helps will be answered within 24 hours, even in holiday, also, please feel free to call us if you have any emergency questions.
Payment Terms of Handheld Portable Fiber Laser Etching Machine
1. 30% T/T paid as deposit, the balance paid before shipment.
2. Alibaba Trade Assurance.
International Shipping Around the World
All the CNC laser machines can be shipped worldwide by sea, by air or by international express logistics via DHL, FEDEX, UPS. You are welcome to get a free quotation by filling up the form with name, email, detailed address, product and requirements, we will shortly contact you with the full information including the most suitable delivery method (fast, secure, discreet) and freight.
Post A Review
Customer Reviews and Testimonials
Matthew Andrus

from United StatesPosted on

Jul 28, 2022

Got it very quickly in less than 13 days and everything was great. The only issue was that the laptop came without a battery. STYLECNC's explanation is that due to the shipping policy, the battery cannot be shipped with the laptop, so I had to buy one myself from Amazon.

Audrey

from United StatesPosted on

Jun 11, 2021

Everything in good conditions, It was very happy to do business with STYLECNC. I can't wait to try my mini laser marking machine.

Madison

from AustraliaPosted on

May 17, 2021

Great customer service, very responsive to emails and helping sort out any issues. The mini fiber laser engraver is well built and easy to use. I absolutely love the finished work. Very easy to put together. Took me about 30 minutes to put together and another 20 minutes to figure out how to use the software. I bought this to personalize the wedding gifts. The price was good for a beginner.

Humberto Brito

from GermanyPosted on

Nov 20, 2020

I bought this laser marking machine for engraving on anodized aluminum, stainless steels. The software included, called EZ Cad, it is surprisingly easy to use and powerful. It came with Windows 7 ultimate.

Valeriy M.Lipatov

from RussiaPosted on

Nov 07, 2020

Although I have only had the device for a few days, I am very impressed with the device. The Laser was packaged carefully and securely. There was zero damage and setup was not difficult. I had some minor software difficulties and the seller responded to my questions very quickly (taking into account the time-zone differences). One exceptionally nice add-on that they include is a group of 5 videos on the included CD to show you how to set the system up as well as a short manual.

Coleen

from PhilippinesPosted on

Apr 24, 2020

Great CNC laser machine. I'm a brand new CNC'er and this is a perfect laser machine. When I have problems, STYLECNC answers emails quickly and even offers to get with you on the phone to answer any questions. I marked my first sign tonight and the machine works great.

Dipen Pattni

from TanzaniaPosted on

Mar 04, 2020

I was excited when this item arrived, I didn't even know you could get a laser engraver this cheap. I bought it to personalise some Christmas gifts and my business logo onto items
The laser machine was well packaged and came with all software and extras.

Eduardo

from NetherlandsPosted on

Mar 01, 2020

Overall the actual engraving machine is pretty good, easy to use quick setup. Not as big as I expected, but more portable, easy to use, to do prints on large areas like a jacket lay it out and put the engraver on top, works fine.

Erin Wood

from United StatesPosted on

Aug 30, 2018

I bought this after my larger one was broken. To my surprise, it looks better than the previous one I have. I would recommend if you need a portable laser marker.