Desktop Fiber Laser Marking Machine for Metal & Polymer Plastics
Type: Fiber Laser Marking Machine
Sale Price: $2900.00 / Set
Price Range: $2900.00 to $6800.00 / Set Based On The Features
Supply Ability: 600 Sets / Month Waiting for Your Order in Stock
Global Shipping: Available to Your Location in
Payment Terms: T/T, Credit Cards, e-Checking, Alibaba Trade Assurance
Desktop fiber laser engraving machine is a deep laser marking system for stippling metal, polymer plastics, which is a laser etching machine to personalize, customize or DIY credit cards, PMAGs, guns, signs, parts, tools, arts and crafts.
Demonstration Video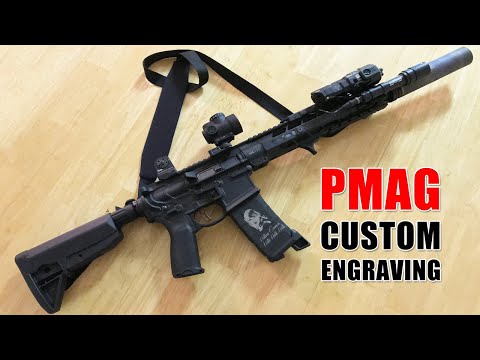 Product Details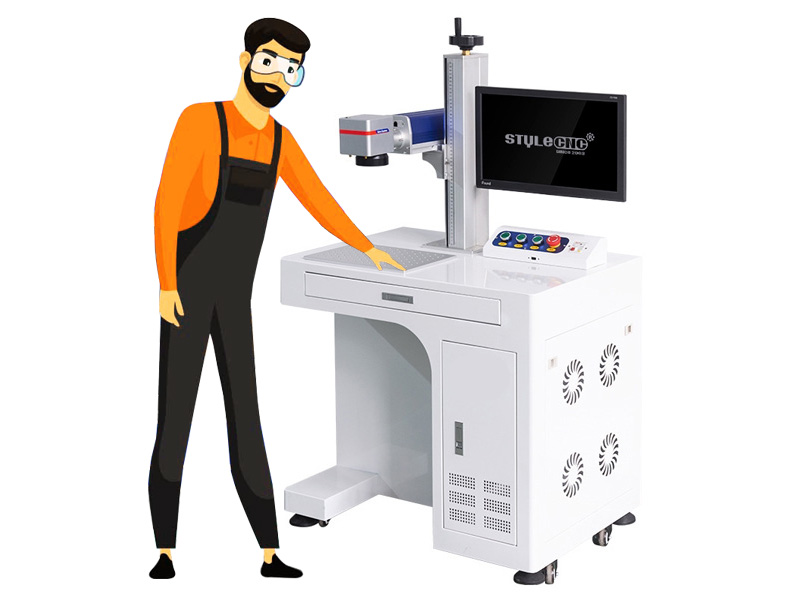 Features of Desktop Fiber Laser Engraving Machine for Metal & Polymer Plastics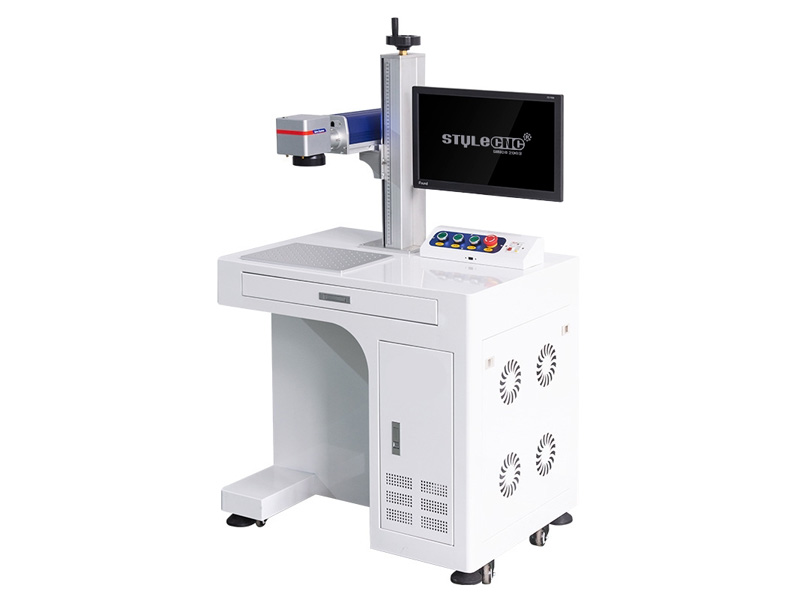 The desktop fiber laser engraving machine is the third generation laser marker system. It adopts optical fiber laser to output laser and realizes marking function through high speed scanning galvanometer system.The fiber-optic laser stippling machine features high electro optic conversion efficiency, air cooling, small size, materials and widely used in the fields that have high requirement on depth, smoothness and fine details, such as stainless steel mobile phone overlay, clock and watch, mould, IC, mobile phone keypad, parts, and tools. Bit map marking can engrave beautiful pictures on the surfaces of metal and plastic, and the marking speed is 3 to 12 times of the speed of traditional first generation lamp pump marker and second generation semiconductor marker. Fiber optic laser stippling machine is used to output laser, featuring high electro optic conversion efficiency, small size and high light beam quality.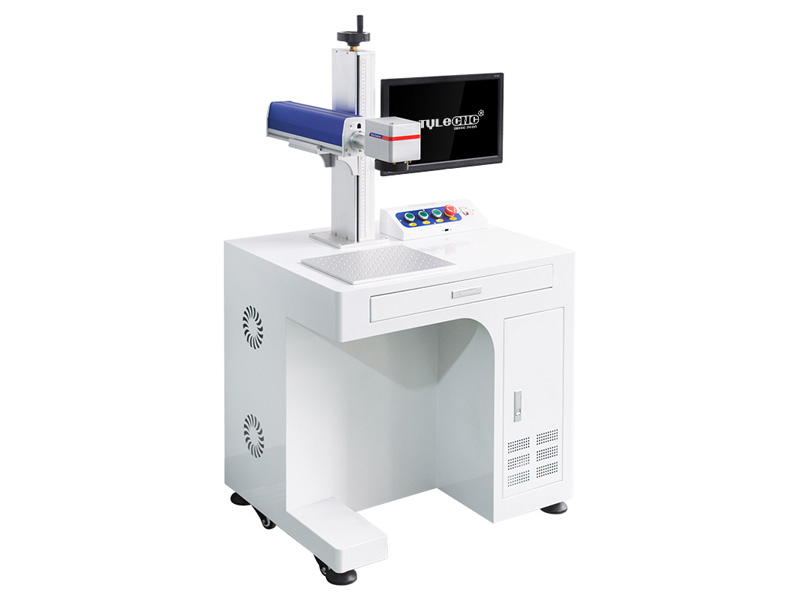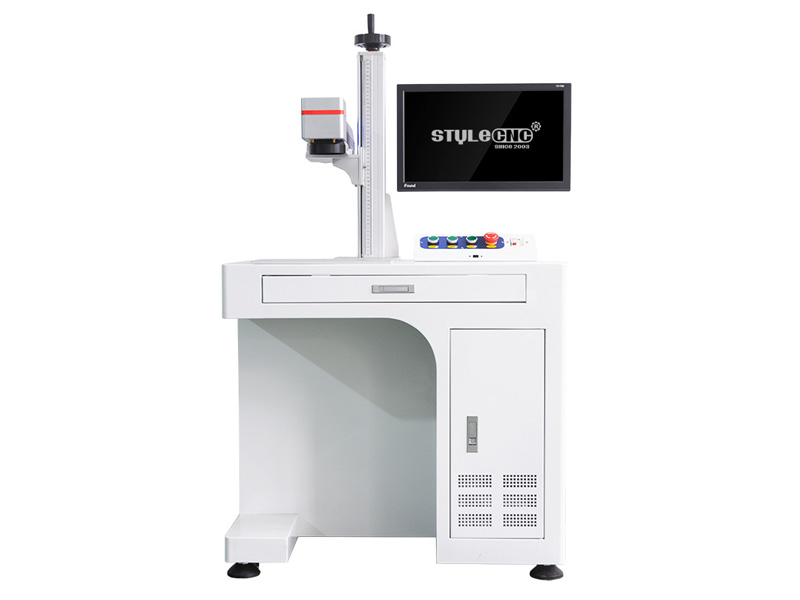 Technical Parameters of Desktop Fiber Laser Engraving Machine for Metal & Polymer Plastics
| | |
| --- | --- |
| Model | STJ-30F |
| Laser Power | 30W |
| Laser Wavelength | 1064nm |
| Fiber Cable Length | 2m |
| Pulse Width | 200ns |
| Repetition Frequency Range | 1-600kHz |
| M2 | <1.5 |
| Max.Single Pulse Energy | 0.8mJ |
| Output Power Stability | <5% |
| Output Beam Diameter | 7±0.5mm |
| Power Range | 0-100% |
| Marking Range | 110*110mm/200*200mm/300*300mm |
| Minimum Line Width | 0.01mm |
| Minimum Character | 0.1mm |
| Marking Speed | ≤7000mm/s |
| Marking Depth | Depend on materials |
| Repeatability Accuracy | ±0.001mm |
| Marking Format | Graphics, text, bar codes, QRcode, automatically date, batch number, serial number,etc. |
| Graphic format supported | Ai, plt, dxf, dst, svg, nc, bmp, jpg, jpeg, gif, tga, png, tiff, tif |
| Working Voltage | 220V±10%/50Hz or 110V±10%/60Hz or customized |
| Unit Power | <0.5kw |
| Working Environment | Clean and dust free or dust less |
| Working Condition Humidity | 5%-75%, 0-40 degree, free of condensed water |
| Laser lifetime | >100000 hours |
| Net weight | 160kgs |
| Packing Size | 770*870*1550mm |
Desktop Fiber Laser Engraving Machine Applications
Applicable Industries
Precision instruments, computer keyboards, auto parts, metal credit cards, plumbing parts, communications equipment, medical equipment, bathroom equipment, hardware tools, luggage decoration, electronic components, home appliances, watches, molds, gaskets and seals, data matrix, jewelry, cell phone keyboard, buckle, kitchenware, knives, cooker, stainless steel products, aerospace equipment, integrated circuit chips, computer accessories, signs molds, elevator equipment, wire and cable, industrial bearings, building materials, hotel kitchen, military, pipelines, tobacco industry, bio-pharmaceutical industry, liquor industry, food packaging, beverage, health care products, plastic buttons, bathing supplies, business cards, clothing accessories, cosmetics packaging, car decoration, wood, logos, characters, serial number, bar code, PET, ABS, pipeline, advertising, logo.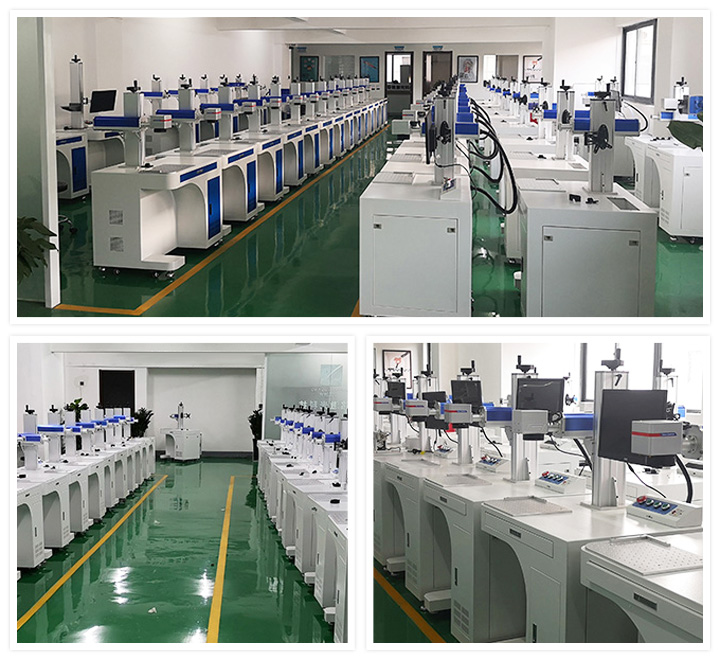 Applied Materials
All metals: gold, silver, titanium, copper, alloy, aluminum, steel, manganese steel, magnesium, zinc, stainless steel, carbon steel, mild steel, alloy steel, electrolytic plate, brass plate, galvanized sheet, aluminum, alloy plates, sheet metals, rare metals, coated metal, anodized aluminum and other special surface treatment, electroplating the surface of the aluminum-magnesium alloy surface oxygen decomposition.
Non-metallic: non-metallic coating materials, industrial plastics, hard plastics, rubber, ceramics, resins, cartons, leather, clothes, wood, paper, plexiglass, epoxy resin, acrylic resin, unsaturated polyester resin material.
Desktop Fiber Laser Engraver for Metal & Polymer Plastics Projects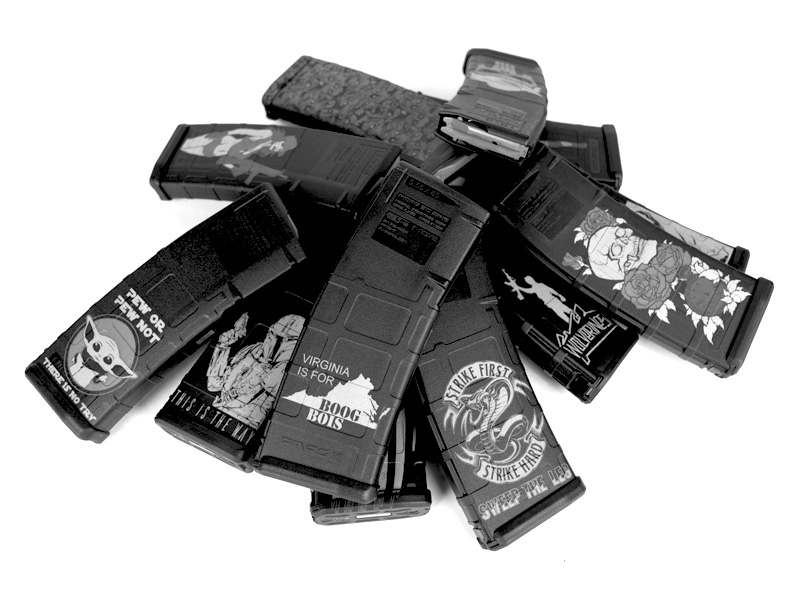 Fiber Laser Engraved PMAGs of Polymer Plastics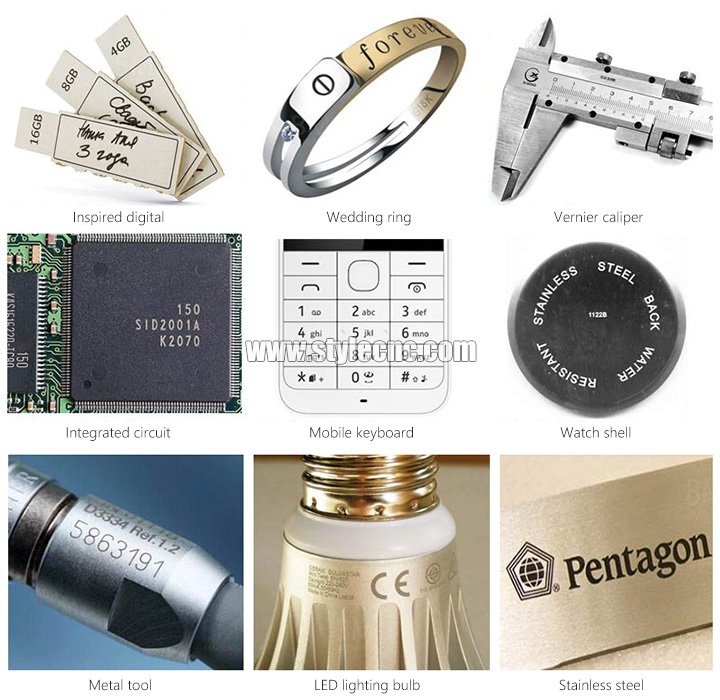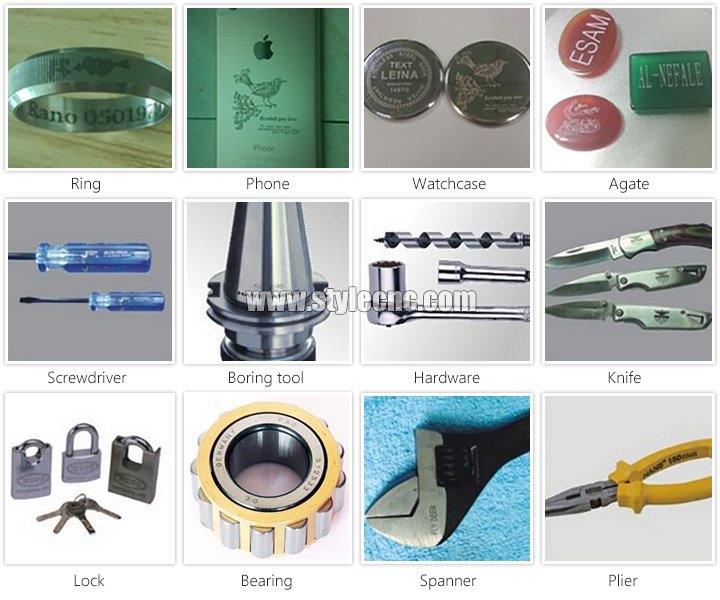 Trading Process for Desktop Fiber Laser Engraver for Metal & Polymer Plastics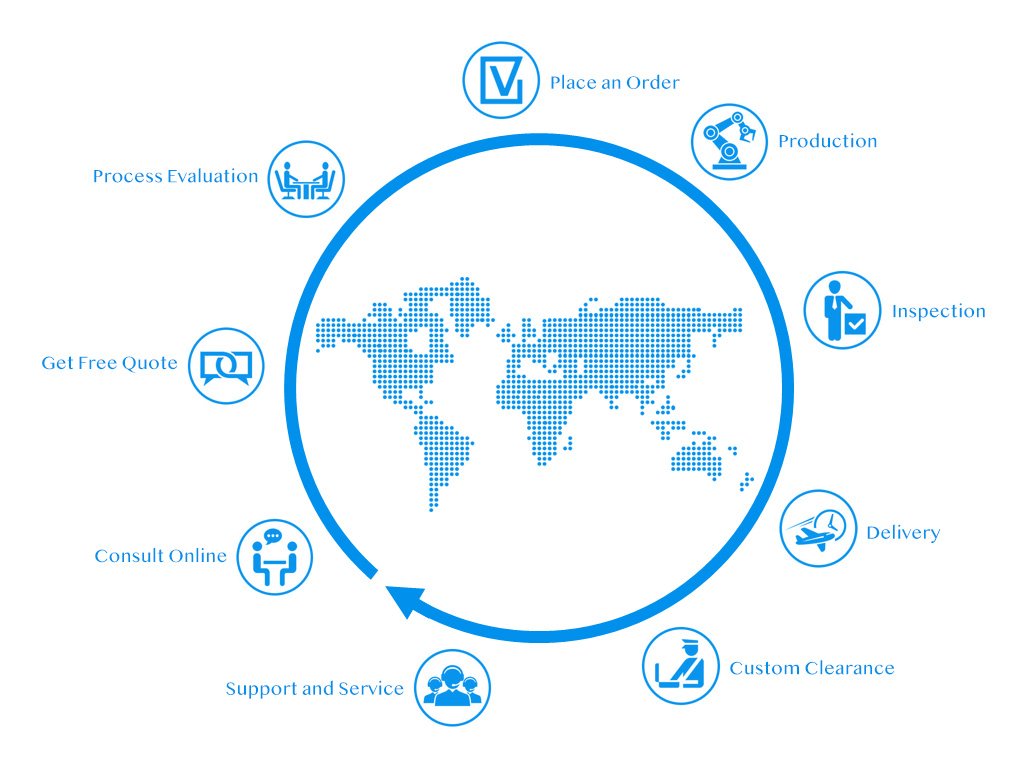 Different Fiber Laser Marking Machines for Metal & Polymer Plastics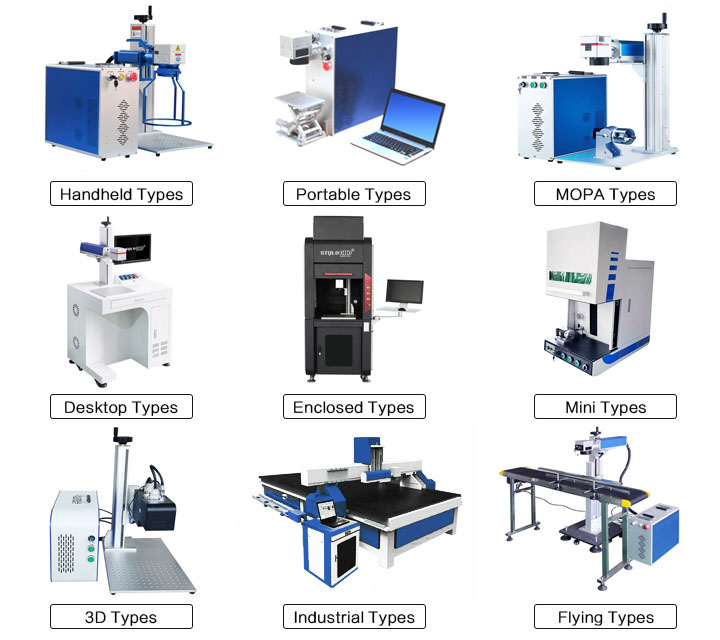 Service and Support for Fiber Laser Stippling Machine for Metal & Polymer Plastics
1. After Sales Service.
We provide 1-3 year's guarantee and life-long maintenance for our products. Free repairing or replacement (except for wearing parts) is available for our products for their functional defects (except for artificial or force majeure factors) within warranty period. After warranty period, we only charge artifacts according to the actual situation.
2. Quality Control.
Skilled and strict Quality Inspection Team is available during the material purchasingand production procedure.
All finished laser stippling machines we delivered are 100% strictly tested by our QC departmentand engineering department.
We will provide detailed laser stippling machine pictures and test videos to customers before delivery.
3. OEM Service.
Customized and OEM orders are welcome due to our aboundant experiences. All the OEM services are free, customer only need to provide us with your logodrawing, function requirements, colors, etc.
No MOQ required.
4. Privacy.
None of your personally identifiable information ( such as your name, address, emailaddress, bank info, etc ) will be disclosedor shared with any third parties.
Contact All of your inquiries or questions or helps will be answered within 24 hours, even in holiday. Also, please feel free to call us if you have any emergency questions.
5. Payment Terms.
Alibaba Trade Assurance (New, safe and popular payment terms)
30% T/T paid in advance as deposit, the balance paid before shipment.
6. Documents Support.
All documents for clearance customs support : Contract, Packing list, Commercial invoice, Export declaration and so on.
International Shipping Around the World
All the CNC laser machines can be shipped worldwide by sea, by air or by international express logistics via DHL, FEDEX, UPS. You are welcome to get a free quotation by filling up the form with name, email, detailed address, product and requirements, we will shortly contact you with the full information including the most suitable delivery method (fast, secure, discreet) and freight.
Post A Review
Customer Reviews and Testimonials
Trần Hạo Nam

from VietnamPosted on

Dec 03, 2020

I bought the fiber laser marking machine as I was intrigued on how well it would work for the price it is. I am so glad that I did, it's an amazing laser machine. It can etch an area of about 7.9 inches square with amazing detail.
Software is easy to download and install, drivers etc. Also included in the drivers package is software for the engraving process. Once it's connected up the software takes minutes to get your head around. You can find the centre of the engraver and also the rectangular shape of what your pattern will be which is very handy for positioning.

Karolis Bliūdžius

from Republic of LithuaniaPosted on

Aug 08, 2020

Great small entry level laser marking machine! This one was easy to set up and to connect to my laptop.The PC application is decent but could use some fine tuning. It does allow me to drag and drop images right into the software which is super easy.

Addison Shelton

from United StatesPosted on

Nov 01, 2018

Great fast shipping. Nice screen protector. We purchased the 30w fiber laser in April of 2018 and started a successful business with the engraver and our goal is to save up and buy another laser machine from STYLECNC.

Zachary Edgar

from United StatesPosted on

Apr 07, 2017

When I rate this laser marker five stars, please understand that this is relative to its peers, I am very happy to get this desktop fiber laser marking machine.