2.5D Fiber Laser Engraver for Relief Engraving with EZCAD3 Software
Type: Fiber Laser Marking Machine
Sale Price: $6500.00 / Set
Price Range: $6500.00 to $7800.00 / Set Based On The Features
Supply Ability: 600 Sets / Month Waiting for Your Order in Stock
Global Shipping: Available to Your Location in
Payment Terms: T/T, Credit Cards, e-Checking, Alibaba Trade Assurance
2.5D fiber laser engraver is a relief laser engraving system based on 2D laser marking machine, which is equipped with motorized Z axis auto focus system and EZCAD3 software to make metal relief engraving projects.
Demonstration Video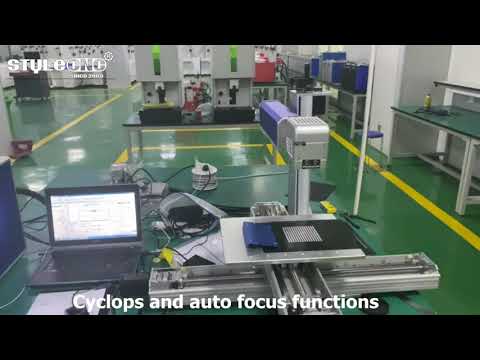 Product Details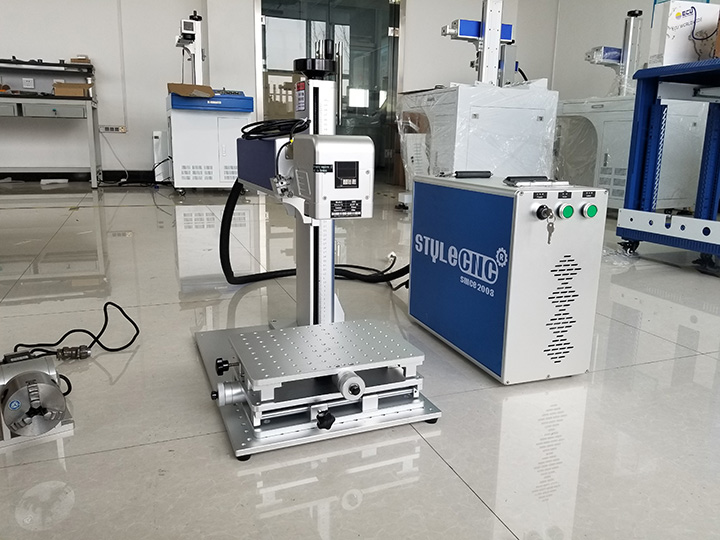 Technical Parameters of 2.5D Fiber Laser Engraver for Relief Engraving
| | |
| --- | --- |
| Model | STJ-60FM |
| Laser Power | 60W (80W, 100W, 120W, 200W for option) |
| Laser Wavelength | 1064nm |
| Fiber Cable Length | 3m |
| Pulse Width | 2-500ns |
| Repetition Frequency Range | 1-4000kHz |
| M2 | <1.8 |
| Max.Single Pulse Energy | 1.5mJ |
| Output Power Stability | <5% |
| Output Beam Diameter | 7±0.5mm |
| Power Range | 0%-100% |
| Anti-Reflection Protection | Yes |
| Marking Range | 110*110mm/175*175mm/200*200mm/300*300mm |
| Minimum Line Width | 0.01mm |
| Minimum Character | 0.1mm |
| Marking Speed | ≤7000mm/s |
| Marking Depth | Depend on materials |
| Repeatability Accuracy | ±0.001mm |
| Marking Format | Graphics, text, bar codes, QRcode, automatically date, batch number, serial number,etc. |
| Graphic format supported | Ai, plt, dxf, dst, svg, nc, bmp, jpg, jpeg, gif, tga, png, tiff, tif |
| Working Voltage | 220V±10%/50Hz or 110V±10%/60Hz or customized |
| Unit Power | <0.5kw |
| Working Environment | Clean and dust free or dust less |
| Working Condition Humidity | 5%-75%, 0-40 degree, free of condensed water |
| Laser lifetime | >100000 hours |
| Net weight | 65 kgs |
| Packing Size | 770*480*780mm |
| Auto Focus System | Included |
| Camera system | Optional |
| Moving table | Optional for area with 400*400mm and 400*600mm |
| Rotary table | Optional |
Applications of 2.5D Fiber Laser Engraver for Relief Engraving
2.5D fiber laser marking machine can work with most metal marking applications, such as logo making, serial numbers, technical specifications and other designs on metals (copper, iron, steel, stainless steel, titanium, aluminum, gold, silver, brass, alloys), and ABS.
2.5D fiber laser etching machine can finish all 2D laser works and can also make 3D relief engraving on flat plate, but it can't make 3D engraving on curved part. If the user only need to do some relief engraving, it is much economic cost than 3D laser engraving machine. It can also mark different colors on stainless steel and titanium with MOPA laser source.
Projects of 2.5D Fiber Laser Engraving Machine with EZCAD3 Software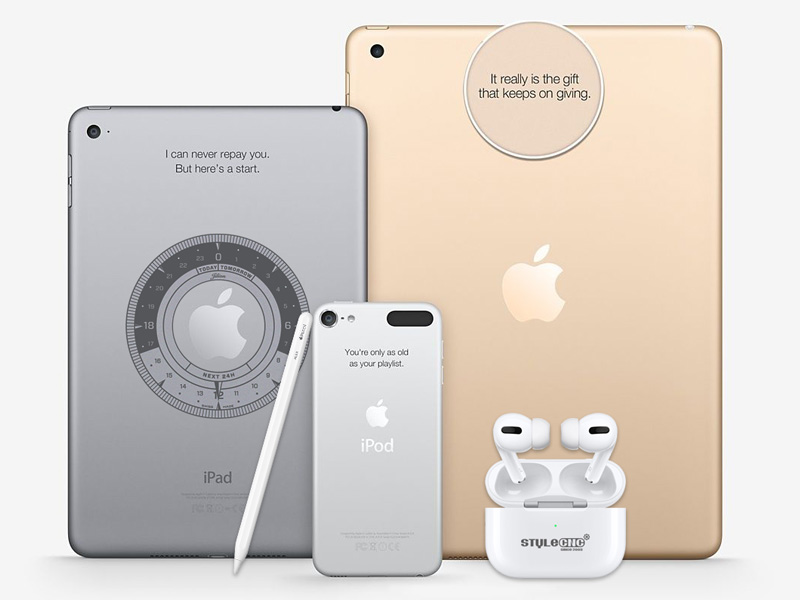 Color Laser Engraving Projects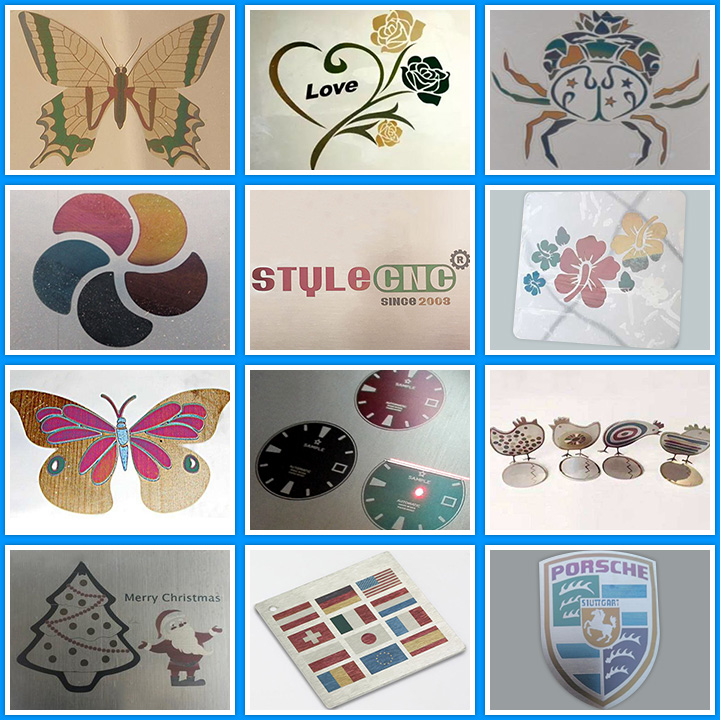 Metal Laser Engraving Applications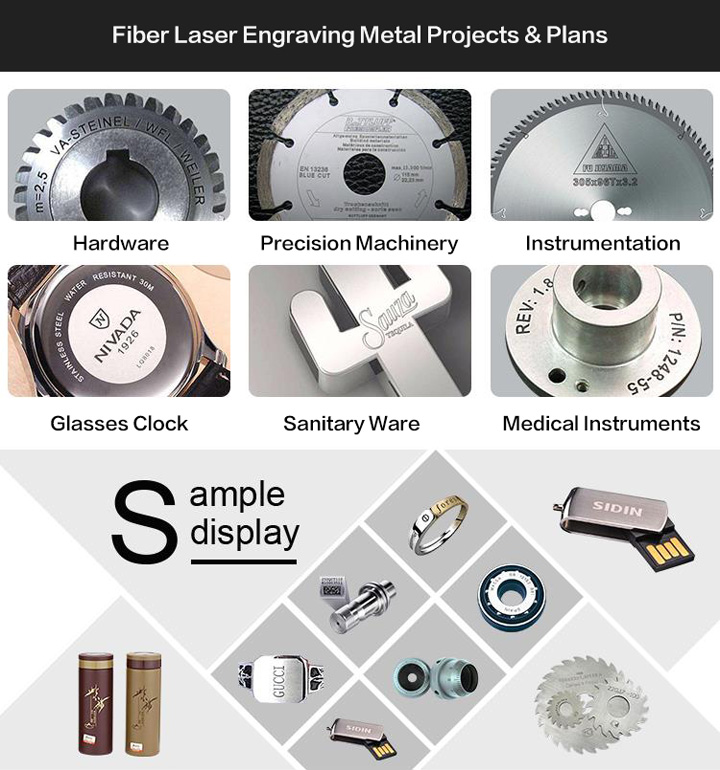 3D Metal Relief Laser Engraving Applications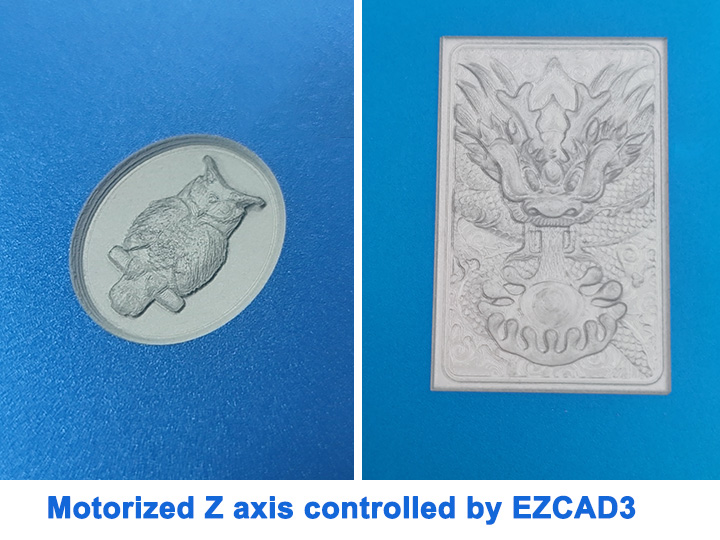 2.5D Fiber Laser Engraving Machine Details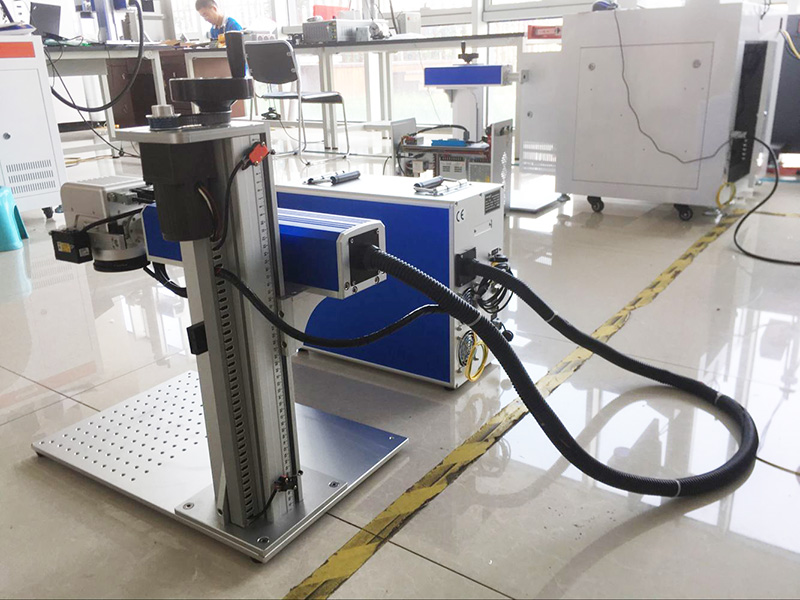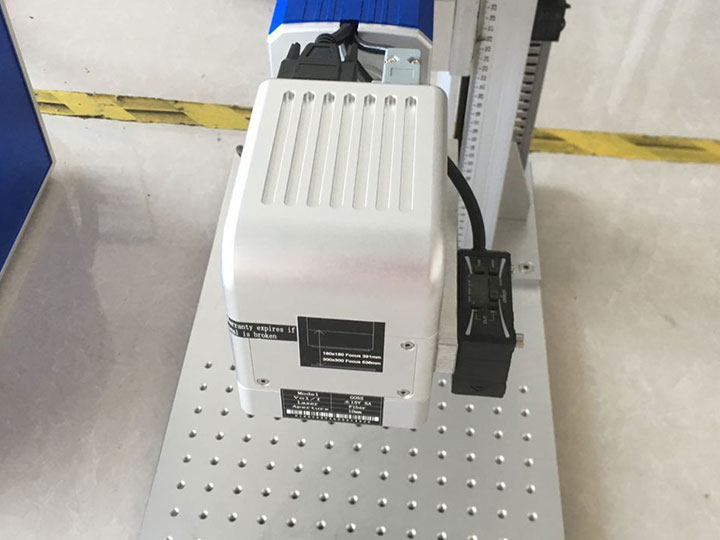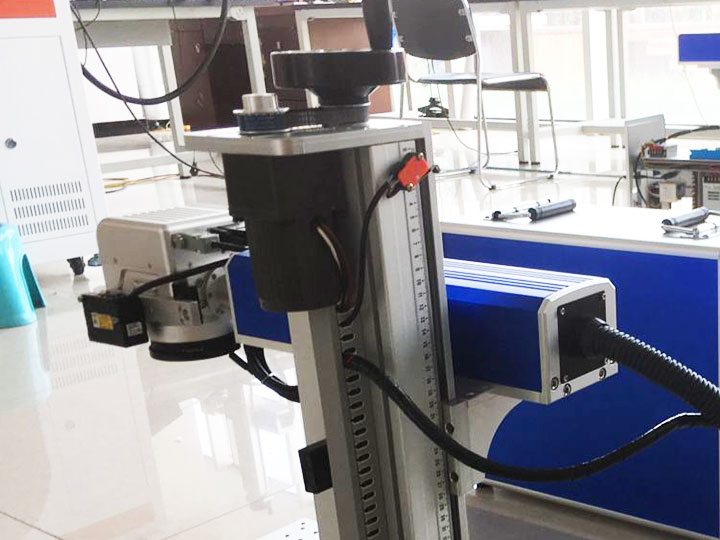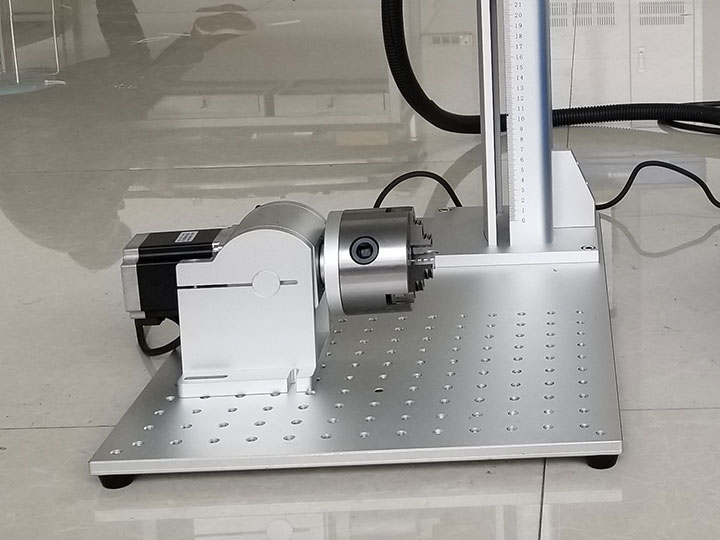 Packing for 2.5D Fiber Laser Marking Machine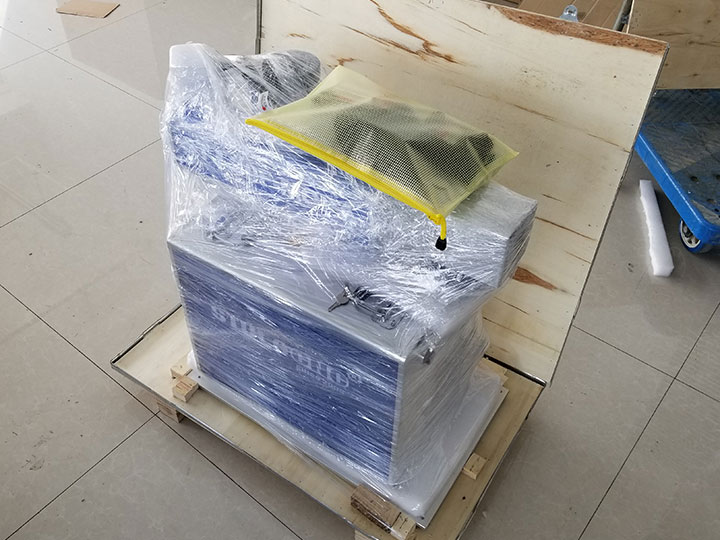 Service & Support for 2.5D Fiber Laser Marking Machine
1. We offer life-long technical support by calling and email.
2. Our technician can give you remote guide online if you have any question.
3. We can record videos of operating the machine.
4. Free training course in our factory.
5. Engineer available to service machinery overseas.
6. The machine will be adjusted before it is delivered, operation disk/CD was included.
7. 3 years warranty for 2.5D laser engraving machine.
International Shipping Around the World
All the CNC laser machines can be shipped worldwide by sea, by air or by international express logistics via DHL, FEDEX, UPS. You are welcome to get a free quotation by filling up the form with name, email, detailed address, product and requirements, we will shortly contact you with the full information including the most suitable delivery method (fast, secure, discreet) and freight.
Post A Review
Customer Reviews and Testimonials
Gravart Jagodina

from SerbiaPosted on

Jul 29, 2022

This fiber laser arrived in 7 days with surprise via TNT courier. Thanks for the USB stick came with it, which contains software, digital directions, videos, and easy-to-follow tips to setup and operate. Also had paper copy of instructions. Took about 20 minutes to put it together and figure it out. Used this to make personalized metal credit cards for my workshop. Did a good job with engraving patterns and texts on stainless steel and titanium.

Kazuhiro

from JapanPosted on

May 07, 2022

これは最高の投資です。10 分で準備が整いました。 正しく使用するには、説明書をよく読む必要があります。金属への深い彫刻には非常に実用的です。 私はこのレリーフ彫刻家に満足しており、カスタム彫刻を始める準備ができている人には強くお勧めします.

Ilia Pelkonen

from RussiaPosted on

Aug 06, 2021

This is my first fiber laser engraver. I did not even know such a machine existed till I saw it on STYLECNC while looking at engravers. I was sceptical at first about a cheap Chinese made engraver, as I never owned or even tried a fiber laser before. But I thought I'd take a chance as this laser was on sale. What a surprise, this engraving tool is great. Comes with everything you need to setup and get started. So far I am happy with the STJ-60FM even though I have no other one to compare it to.

Fathmath

from MauritiusPosted on

Sep 03, 2020

High quality hardware, shipped on time, very accurate and precise engraving quality, very versatile, very easy to set up, and so far very reliable. I am floored with the capability I got for the price.

Roberto

from United StatesPosted on

May 18, 2020

It helps to know a bit about laser machines to begin with. That said, you absolutely MUST have laser safety eyewear before operating this device. STYLECNC team sent to me the eyewear as a gift. Overall, the MOPA fiber laser machine has performed better than I expected. When the alignment is dialed in, it is very precise. I am able to etch on metals. Overall, very pleased.

Jean Marc Cordey

from SwitzerlandPosted on

Sep 03, 2018

The second order from this company. This MOPA laser was more shipping shorter. STYLECNC is a trusted manufacturer with professional tech support and their laser machines are highly accurate and easy to use.

Santos Urbina

from United StatesPosted on

Jul 02, 2018

I purchased this fiber laser on May 13 and it arrived May 26, super fast, awesome communication and a fantastic engraver.

Blerina

from AlbaniaPosted on

Dec 09, 2017

This indeed comes with almost everything you may need to make a piece of your own artwork. The fiber laser with rotary attachment allows me to engrave a personalized cup. Wonderful.

Anastasia

from RussiaPosted on

Apr 18, 2017

Received it, unpacked it, and assembled. No problem. The software is free and user friendly. Did a few engravings with it and pleased with the results. I am pretty happy with the engraver. So far it is a great fiber laser.