Portable Fiber Laser Marking Machine for Sale at Affordable Price
Type: Fiber Laser Marking Machine
Sale Price: $2800.00 / Set
Price Range: $2800.00 to $4000.00 / Set Based On The Features
Supply Ability: 600 Sets / Month Waiting for Your Order in Stock
Global Shipping: Available to Your Location in
Payment Terms: T/T, Credit Cards, e-Checking, Alibaba Trade Assurance
Portable laser marking machine with JPT fiber laser source is used to engrave tools, parts, jewelry, watches, phone case, keypad, rings, tags, electronic components with metal and plastic. The portable JPT laser marking system is compact and easily carried or moved like the handheld type, now the portable fiber laser marking system for sale at affordable price.
Demonstration Video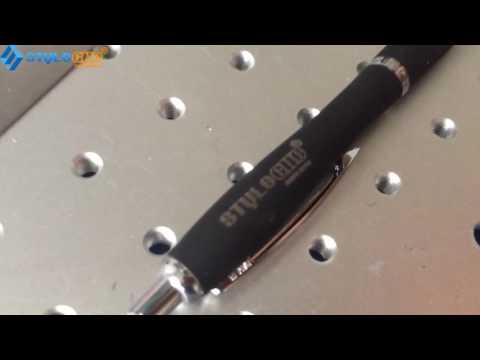 Product Details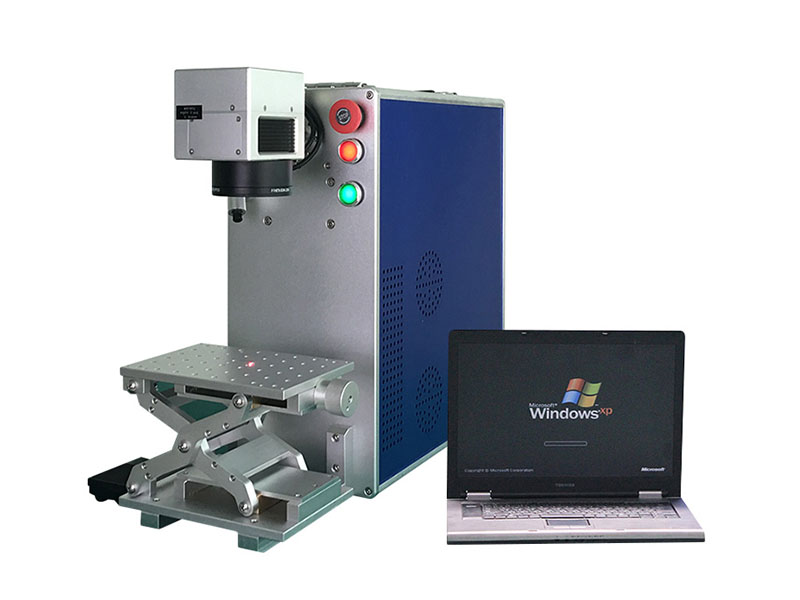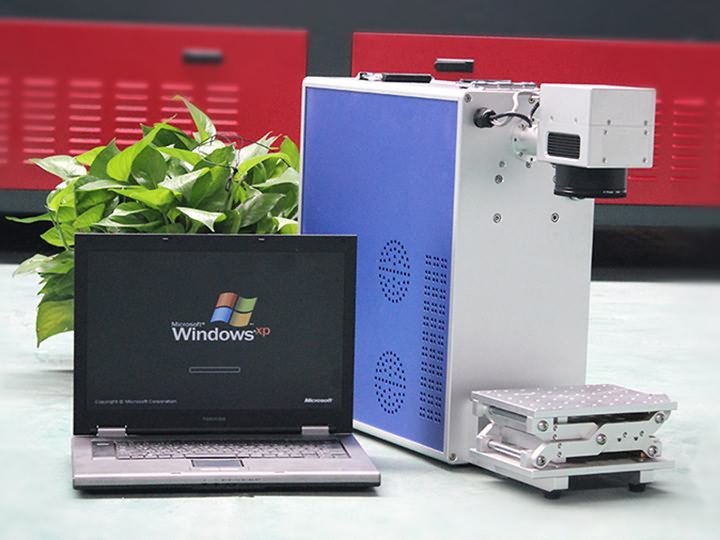 What Is Portable Laser Marking Machine?
Portable laser marking machine is a type of compact laser engraving system with JPT fiber laser source, which is easy to place and move. It adopts a unique integrated and fully built-in design, highly integrated optical, electronic and mechanical components, and a fully air-cooled design without external circulation cooling devices. It is an upgraded version of the desktop laser engraver. The principle is to use a laser beam to make permanent marks on the surface of various materials. Portable laser engraving machine has the features of small size (air cooling without water cooling device), good laser beam quality (base mode), and maintenance-free.
Portable Fiber Laser Marking Machine Advantages
1. Portable: Integration design causes small volume. It can be easily move anywhere.
2. Environmental friendly: No pollution and no consumables.
3. The portable laser etching machine can mark all the graphics created by computer.
4. Permanent marks and strong anti-fake function.
5. Fast marking speed and high efficiency of process.
6. Software operation is easy to learn.
Applications of Portable Laser Marking System with JPT Fiber Laser Source
Applicable Materials
Any metal materials (including precious metals), engineering plastics, electroplating materials, coating materials, coating materials, plastics, rubber, epoxy resin, ceramics, and other materials.
Applicable Industries
Jewelry, watches, phone keypad, plastic translucent keys, electronic components, integrated circuits (IC), electrical appliances, communication products, sanitary ware, tools, accessories, knives, glasses, auto parts, luggage buckles, cookware , stainless steel products and other industries.
Technical Parameters of Portable Laser Marking Machine with JPT Fiber Laser Source
| | |
| --- | --- |
| Model | STJ-20F-Portable |
| Laser power | 20 Watts (30 Watts, 50 Watts for Option) |
| Laser wavelength | 110mm*110mm |
| Marking linear width | 0.01-1mm |
| Marking depth | 0.01-5mm (Optinal) |
| Marking speed | <=7000mm/s |
| Power required | 220V/50Hz or 110V/60Hz |
| Cooling system dimensions | Air cooling |
| Laser source | JPT fiber laser |
| Galvo head | Sino-Galvo |
| F-theta lens | Singapore wavelength |
Features of Portable Laser Marking Machine with JPT Fiber Laser Source
1. High stabilization: The portabel fiber laser engraver is equipped with best brand sino galvo scanning head fixed on the machine, and handheld laser gun is optional.
2. High speed: Powerful functions of the software is compatible with the top brand scanning system, the maximum marking speed can reach 7000mm/s.
3. Convenience: The laser engraving machine adopts integrated and portable designed structure, easy to carry, small size, and maintenance-free.
4. Power saving:The power consumption of the whole machine less 500W.
5. Long lifetime: The protable laser machine has no consumption, and the lifetime of the fiber laser can reach 100,000 hours. The lifetime can reach 12 years in the condition of 24 hours work everyday.
6. Perfect light beam: The focusing light beam of the portable fiber laser engraver is less than 20um, especially applied to subtle and precise marking.
7. Powerful function:Compatible with the files from CorelDraw, AutoCAD, Photoshop, etc.
8. Supporting the file format of PLT, PCX, DXF, BMP, etc. Supporting auto-coding, serial number, batch number, barcode, QR code, 2D code and so on.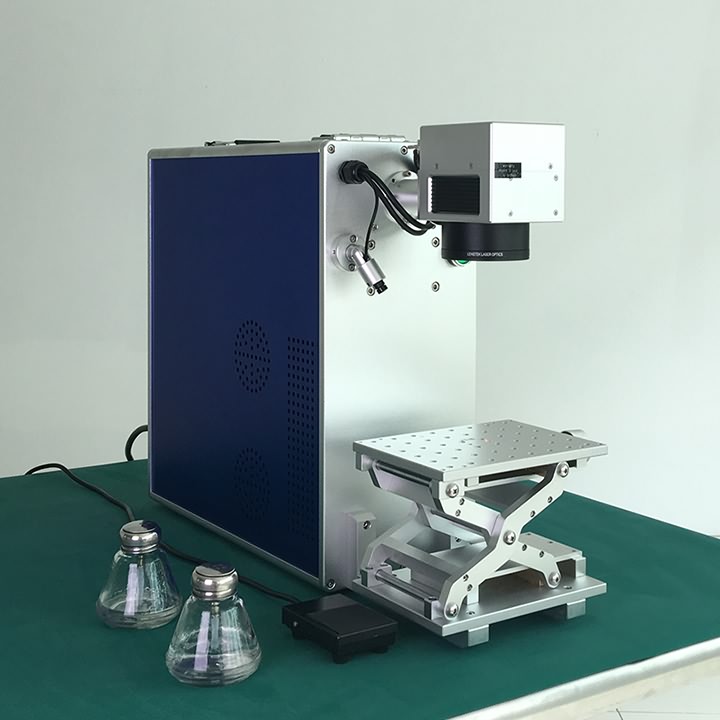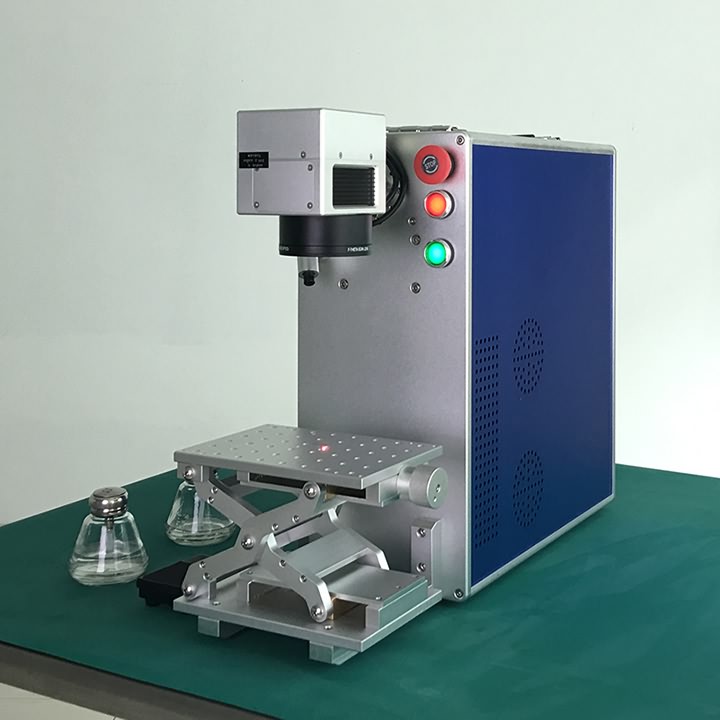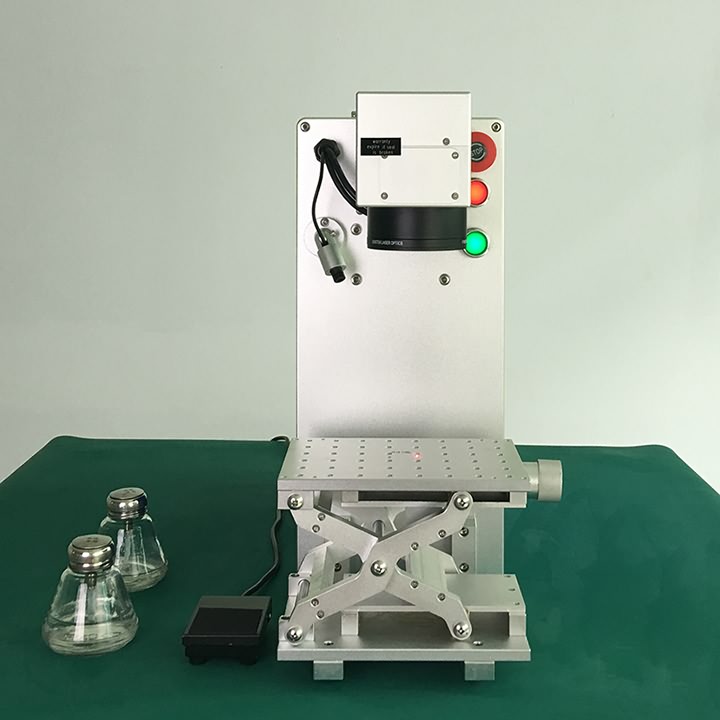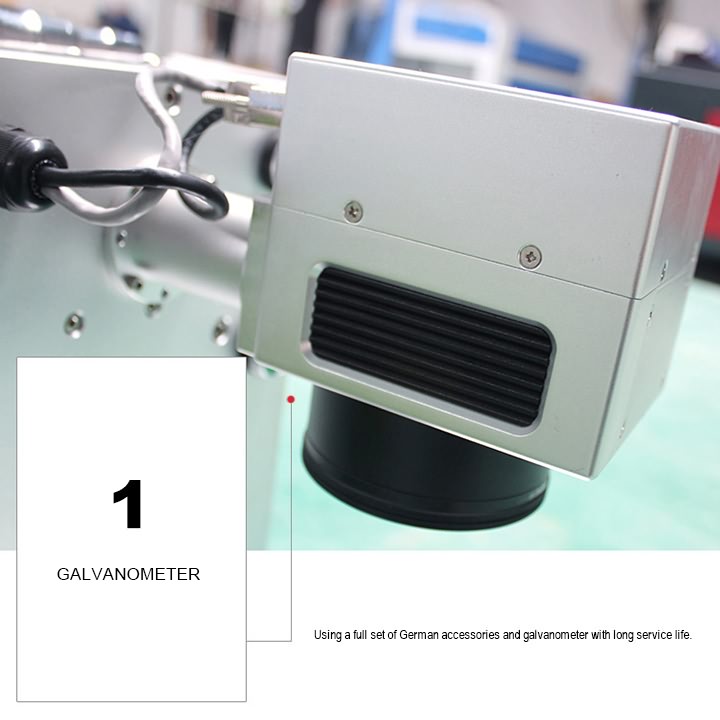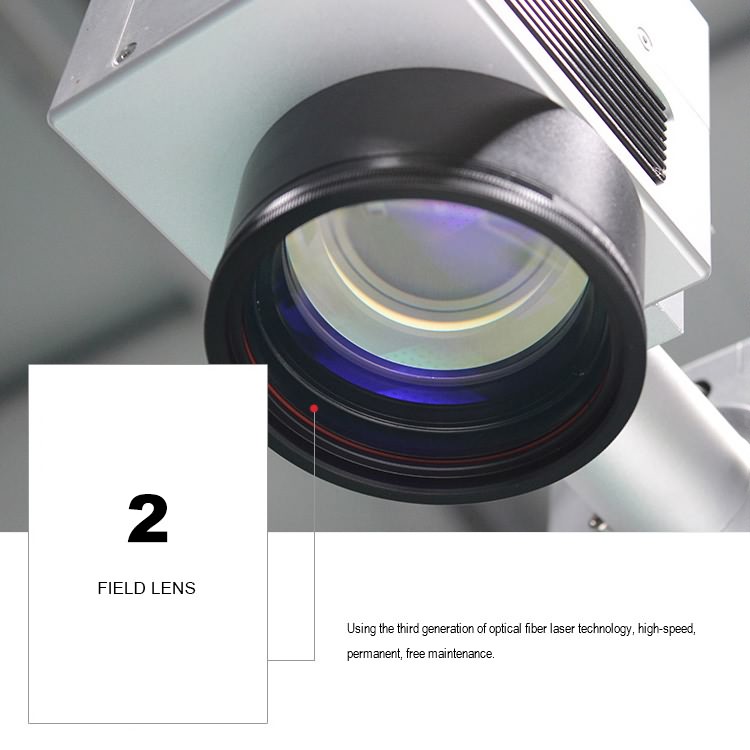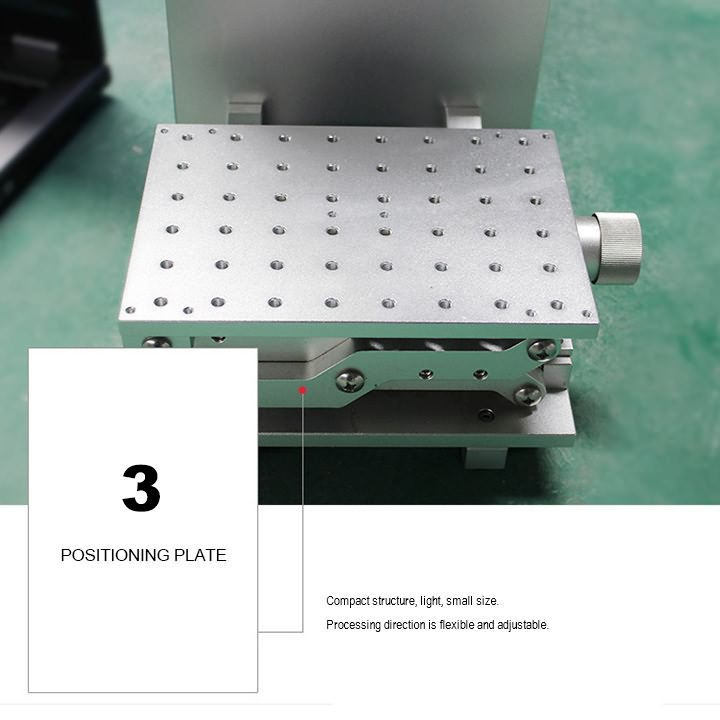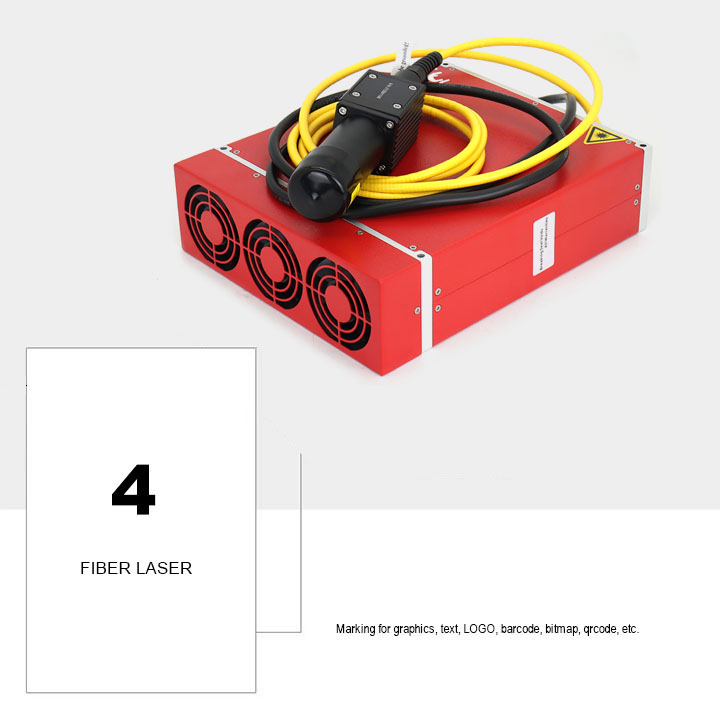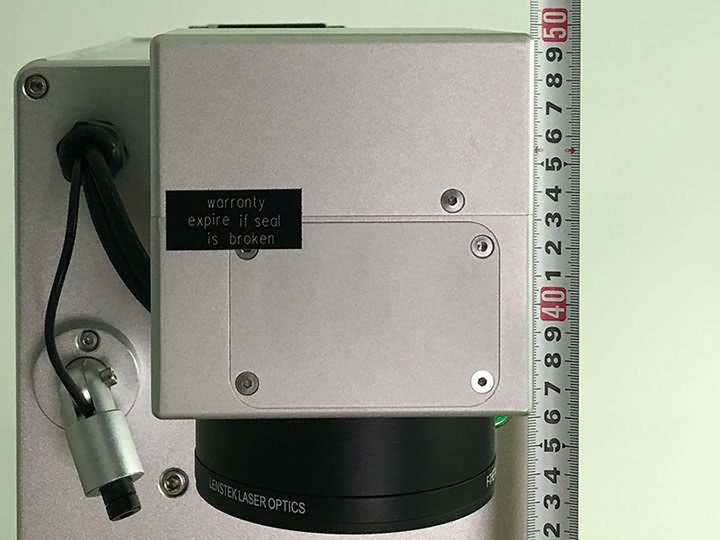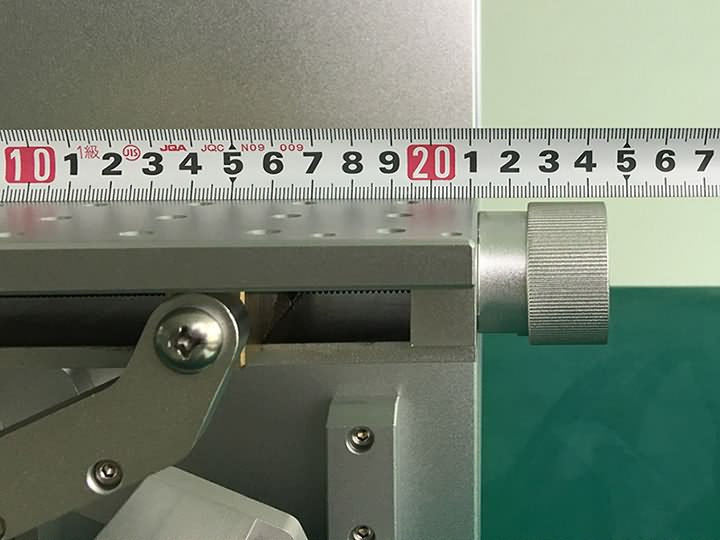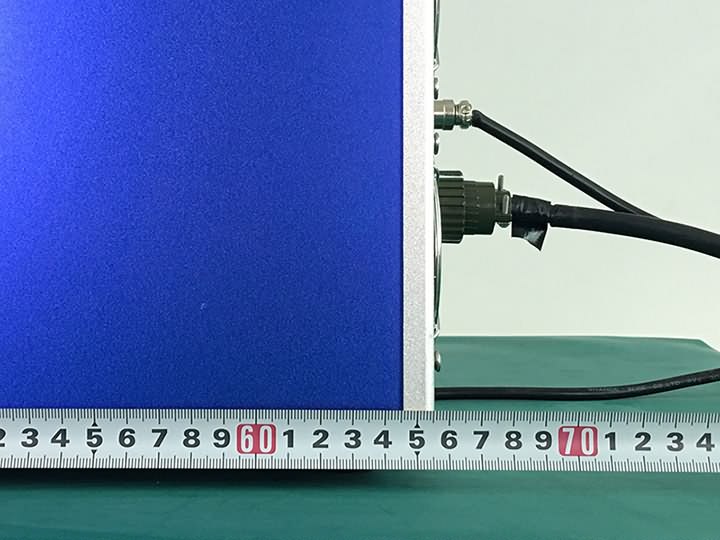 Projects of Portable Laser Marking Machine with JPT Fiber Laser Source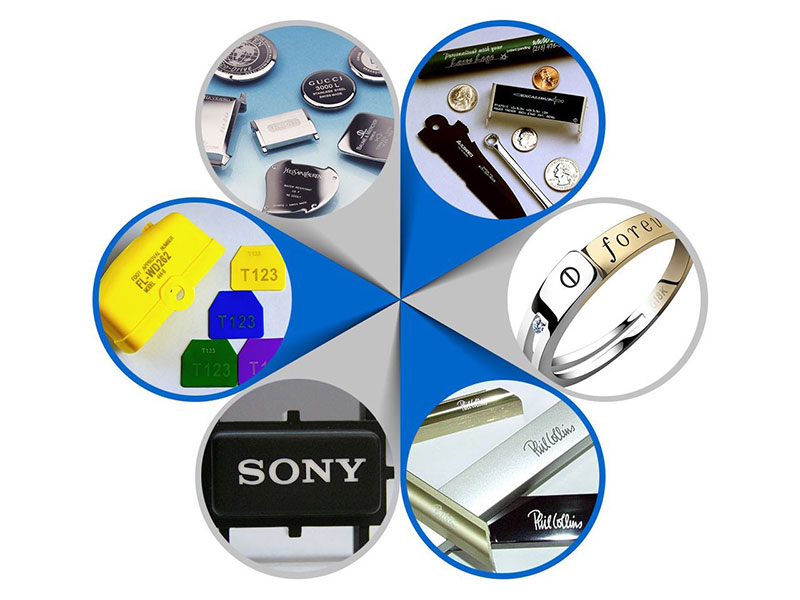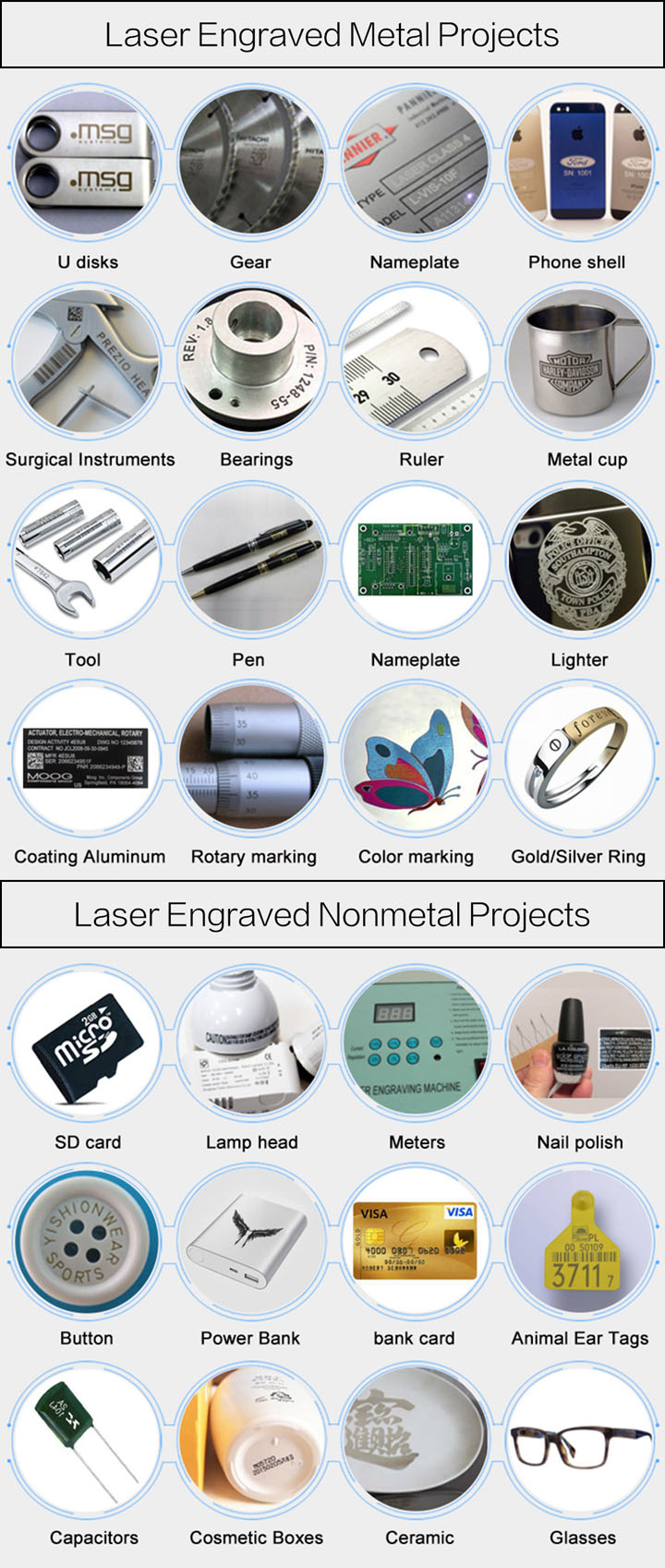 Portable JPT Fiber Laser Marking Machine Package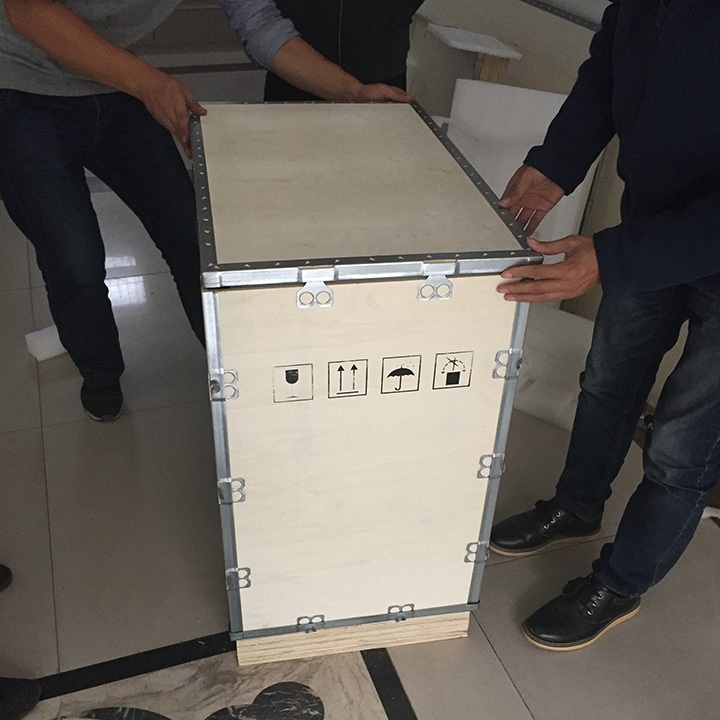 What is JPT Fiber Laser Generator?
JPT is a well-known fiber laser generator manufacturer in Shenzhen, China. It is mainly engaged in the research and development, production, sales and technical services of fiber laser generators, high-end optical intelligent equipment and fiber optic devices.
JPT fiber laser generator is an optimized combination of light, machine, electricity and soft. Through the control interface and JPT standard software, the laser generator's operating status can be monitored in real time and alarms, and the operating data can be monitored. Collect records. The laser generator adopts a water-cooled heat dissipation design, which has many advantages such as high electro-optical conversion efficiency, low energy consumption, compact structure, adjustment-free maintenance, flexible fiber optic output, and easy integration for customers. The JPT fiber laser generator has pulse width and The frequency is independently adjustable, and it can maintain a high and stable peak power output even when the pulse width and frequency are changed. It provides an ideal light source for industrial laser marking and other applications.
JPT fiber laser generator is pumped by fiber coupling output semiconductor laser, which has higher energy conversion efficiency, and the laser adopts air cooling system, the heat dissipation structure is more compact, the volume is smaller, more portable, and integrated The all-fiber design makes the system free of maintenance and convenient for customers to use. JPT fiber laser generator adopts standard DB25 interface and 24V/10A DC power supply, which has good compatibility. Compared with similar products, JPT pulsed fiber laser can adjust the pulse width within a certain range, and can maintain a stable high peak power output, which is particularly advantageous in high-speed laser marking applications.
FAQs for Portable Laser Engraving Machine with JPT Fiber Laser Source
What's the package of the portable JPT fiber laser engraver?
We use three layers for packing: wood case for outside layer, foam for middle layer to fix the machine to shake, thickened waterproof for inside layer.
Will the package damaged during transportation?
Our package is considerate all the damage factors and make it to be safe, and our shipping agent have full experienced in safe tranportation. We have exported to 180 countries worldwide. So please don't worry, you will receive the parcel in good condition.
How to install and run the portable laser engraving machine?
Our technician have installed the machine before shipping. For some small parts installation, we will send detail training video, user's manual along with the machine. 95% customers can learn by themselves.
How can I do if the portable laser engraver goes wrong?
If confronted with such problems, please contact us ASAP and do not try fix the portable laser engraving machine by yourself or someone else. We will response within 24 hours as quick as we can to solve it for you.
International Shipping Around the World
All the CNC laser machines can be shipped worldwide by sea, by air or by international express logistics via DHL, FEDEX, UPS. You are welcome to get a free quotation by filling up the form with name, email, detailed address, product and requirements, we will shortly contact you with the full information including the most suitable delivery method (fast, secure, discreet) and freight.
Post A Review
Customer Reviews and Testimonials
Masahiro Kamei

from United StatesPosted on

Mar 08, 2022

Very good fiber laser engraver. It's portable, easy to carry and move. On receipt, I was slightly concerned about some damage to the shipping container, but once I opened it, the system was so well-packed that it made no difference. Assembly was easy and probably add a secondary platform from Thorlabs or Newport to improve the precision by which targets may be placed for etching, which I anticipate going as easily as placing the guides that came with the system. Software and driver installation was easy and now it's a matter of adjusting to the quirks and limitations of EZCAD. The foot pedal seems to do nothing and it is not even mentioned in the documentation. Mechanically, there is only one way for it go in, so that's not the issue. In consequence, I have it on a switched outlet and I further safeguard against accidents by unplugging it when not in use. Does very well on the business card targets provided. Etched Ni-steel test target, but slightly faint. If deep etching steel, go 50W.

Paul Szurlej

from CanadaPosted on

Jan 02, 2021

I bought this portable laser marking machine and was pleasantly surprised with the detail of the engravings. It is a small space and I learned to play around with the pictures to get them as big as possible. I also found that I can engrave a second time because the program will show you where the mid-point is and where the engraving block will be. You can line up fairly accurately where you want to mark and mark words to go with a picture or a second picture. All in all, a fun little machine with pretty easy program to use.

Jorge Silva

from United StatesPosted on

Sep 21, 2020

We engraved successfully on stainless steel with very good result. The software was on a small USB stick. The machine needs to be turned on before opening the software, or it will be in demo mode, the focusing is done manually and there is no distance indication, but overall you can see it is a quality machine for starting to engrave.

Francois

from FrancePosted on

Jul 16, 2020

Great laser marking machine for the price. There are none and the soft wear is a little shakey and locks up when importing laser machine comes very well packed and I received it 3 weeks early be prepared to pay duty tax to DHL on the shipping.

Владимир

from RussiaPosted on

May 26, 2020

We bought the laser marking machine about 2 months ago and have been quite please. We use it for engraving custom pocket knives. The portable laser marking machine works exceptionally well on hardened stainless and titanium. Seller support has been spectacular! I'd definitely recommend this laser machine.

Derek

from United StatesPosted on

Apr 18, 2020

We ordered this laser to mark parts for our company. The seller provided me with tracking info for the shipment when requested. Received the laser two days early. Very Impressed with the quality. Very well built. Having not used one before I contacted the seller for help and was up and running. Beautiful marking and easy to use. Can't beat the price. Reliable seller. No worries here!

Ivan Rancic

from CroatiaPosted on

Mar 13, 2020

We bought the fiber laser marking machine a few months ago and could not be happier with it. They have excellent customer service and the products they sell are very well build. If you have any questions they will get back to you ASAP and are very polite. I use my fiber laser machine almost every day and have not had any problems until now I will buy from them again!

Jacob

from United KingdomPosted on

Mar 10, 2020

I use this fiber laser engraver to customize my aluminum components and it's working absolutely swimmingly. I have had this unit for over a month and tested it on several surfaces, including aluminum, stainless steel, wood, leather, faux leather with fantastic results.

If you don't connect it to your computer ( I did not ) then you use a usb-thumb drive to transfer images from your PC to the thumb drive and then plug the thumb drive directly into the unit.

Gerry R Fredericksen

from United StatesPosted on

Jan 30, 2020

This is my first laser marking machine. I read lots of reviews and decided to try it out. It arrived in 15 days and Was easy to assemble. I am not the fastest, but it took me a little over an hour to put it together. I am using that at the moment, and it seems to work fine.

Mustefa

from Saudi ArabiaPosted on

Dec 12, 2019

The focusing light beam of the portable fiber laser marking machine is less than 20um, which is especially applied to subtle and precise marking.