Flatbed Laser Cutting Machine for Appliques & Quilt Kits with Four Heads
Type: CO2 Laser Cutting Machine
Sale Price: $9000.00 / Set
Price Range: $9000.00 to $12000.00 / Set Based On The Features
Supply Ability: 600 Sets / Month Waiting for Your Order in Stock
Global Shipping: Available to Your Location in
Payment Terms: T/T, Credit Cards, e-Checking, Alibaba Trade Assurance
Flatbed laser cutting machine is used to cut applique kits, quilt kits, quilt patterns, perfused fabric appliques, precut applique shapes & patterns with four laser heads and automatic feeding system.
Demonstration Video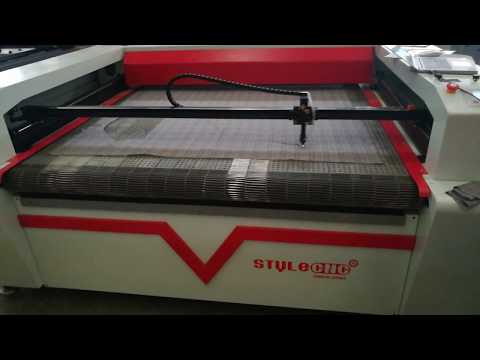 Product Details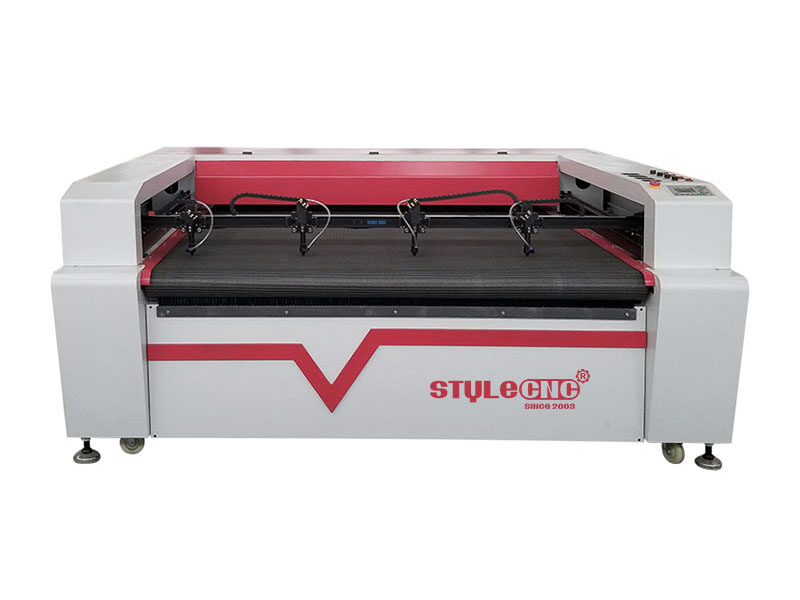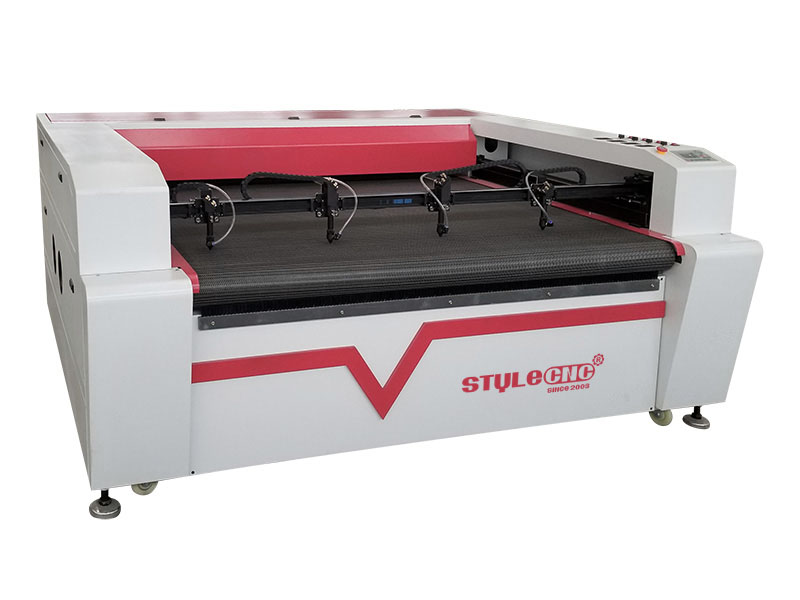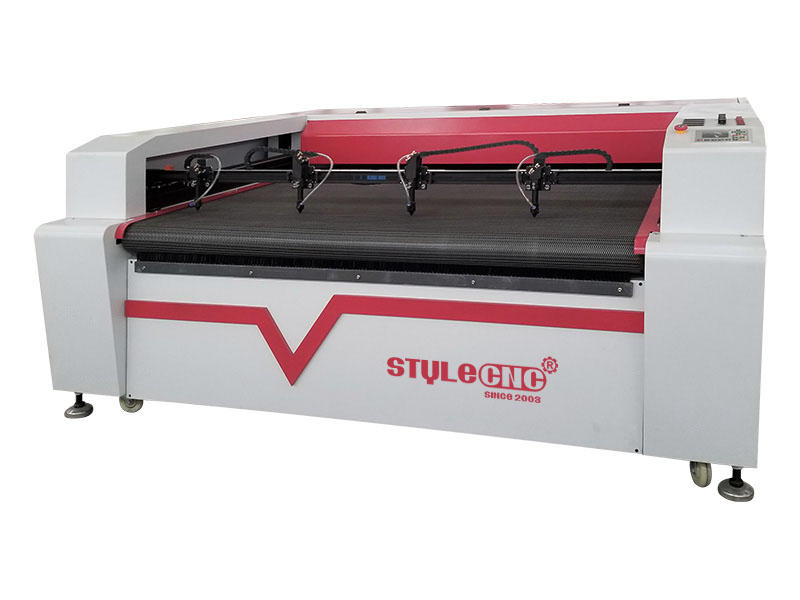 Flatbed laser cutting machine is a type of laser fabric cutting system with CO2 laser tube, automated feeding system, and open stainless meshed worktable, which is suitable for industrial production of fabric cutting, textile cutting, clothing cutting, and leather cutting. The fabric laser cutting machine is also used to create personalized applique kits, seasonal table toppers, themed wall hangings, cute candle mats, impressive album quilts, and sweet mug rugs.
Features of Flatbed Laser Cutting Machine for Appliques & Quilt Kits with Four Heads
1. With four laser heads auto movable processing, high efficiency compared with one head.
2. With auto feeding function with roller, so as to save time to change materials.
3. Conveyor moving working table with auto feeding device realizing continuous feeding and cutting.
4. Red dot position system is added in standard configuration, contributing to simple and precise working position.
5. Advanced LCD Screen+ USB port+ Offline Control,with professional motion control chip, which has the function of consecutively high-speed curve cutting and the shortest path selection, which largely improves your working efficiency.
6. Edge smoke outlet can protect the nets- worktable, extend the usage life of the machine.
7. The special software for automatic nesting, enhancing material utilization.
Technical Parameters of Flatbed Laser Cutting Machine for Appliques & Quilt Kits with Four Heads
| | |
| --- | --- |
| Model | STJ1610A-4 |
| Working Area | 1600*1000mm |
| Laser Power | 80W-150W |
| Laser Type | CO2 Laser Tube |
| Engraving Speed | 0-40000mm/min |
| Cutting Speed | 0-20000mm/min |
| Power Supply | 220V/50HZ , 110V/60HZ |
| Position Accuracy | 0.01mm |
| Repetition Accuracy | 0.02mm |
| Graphic Format Supported | BMP, PLT, DST, DXF, AI |
| Guide Rail | Hiwin from Taiwan |
| Transmission Method | Belt Transmission |
| Software Supported | CorelDraw, PhotoShop, AutoCAD |
| Driving System | Leashine driving system and stepper motor |
| Net Weight | 580KGS |
Applications of Flatbed Laser Cutting Machine for Appliques & Quilt Kits with Four Heads
1. Industrial textile: filter cloth, bolting cloth, filter fabric, nonwoven, glass fiber, felt, synthetic fibre, fabric ducting, polypropylene (PP), polyethylene (PE), polyester (PES), polyamide (PA), cement packing, geotextile, coated fabric, PVC fabic, sponge, insulating material and other industrial flexible materials.
2. Non-woven fabrics for health & medical: insulating material, glass fibre, polyester fibre, Microfiber, Cleanroom Wiper, Glasses cloth, Micro-fiber Wiper, non-dust cloth, clean wiper, paper diaper, etc.
3. Home furnishing fabrics: upholster, carpet, mat, floor rug, mattress, curtain, doormat, valance, wall paper, tablecloth, bed sheet, bedspread, counterpane, dust cover, sofa fabric, etc
4. Garment fabrics: sportswear, swimwear, diving suit, exposure suit, liner, lining, adhesive interlining, wadding piece, case-hardened cotton, synthetic leather, genuine leather, etc.
5. Automotive interiors: car seat cover, car cushion, car mat, car carpet, car rug, pillowcase, air bag, auto dustproof cover, seat belt (safety belt), etc.
Details of Flatbed Laser Cutting Machine for Quilt Kits & Applique Kits with Four Heads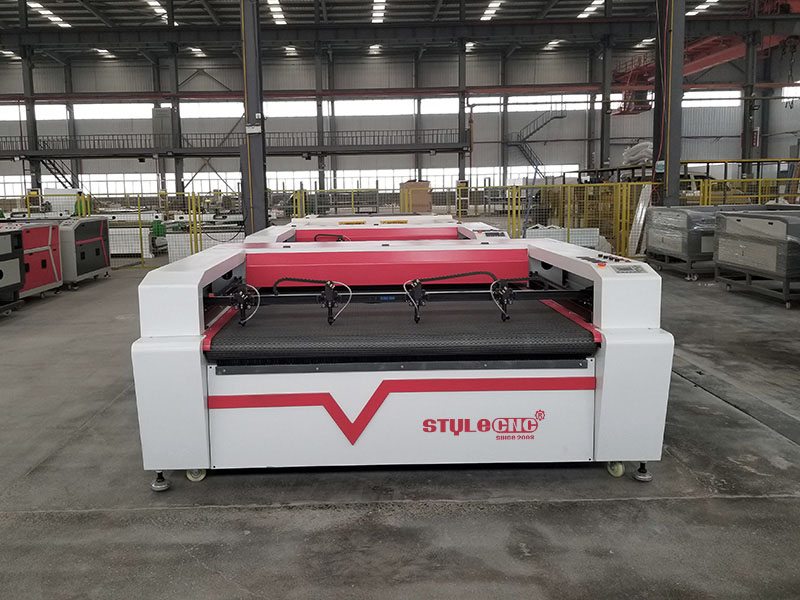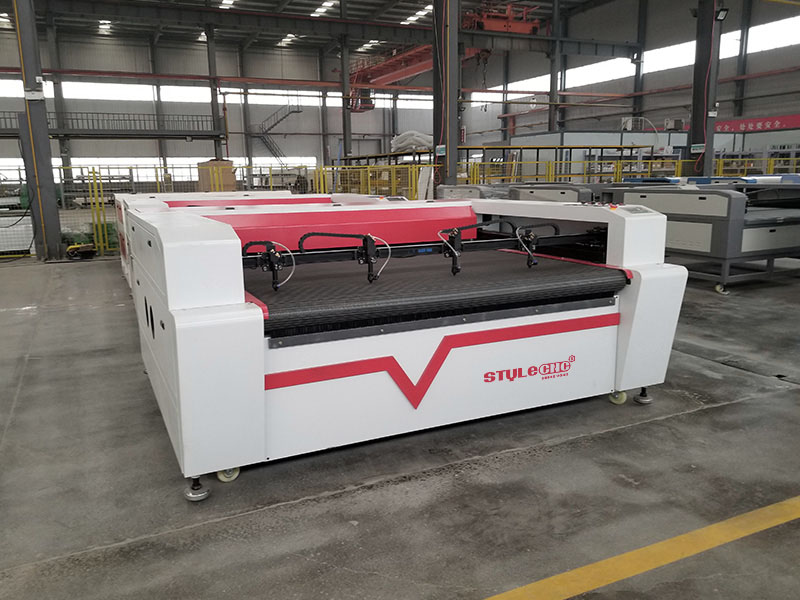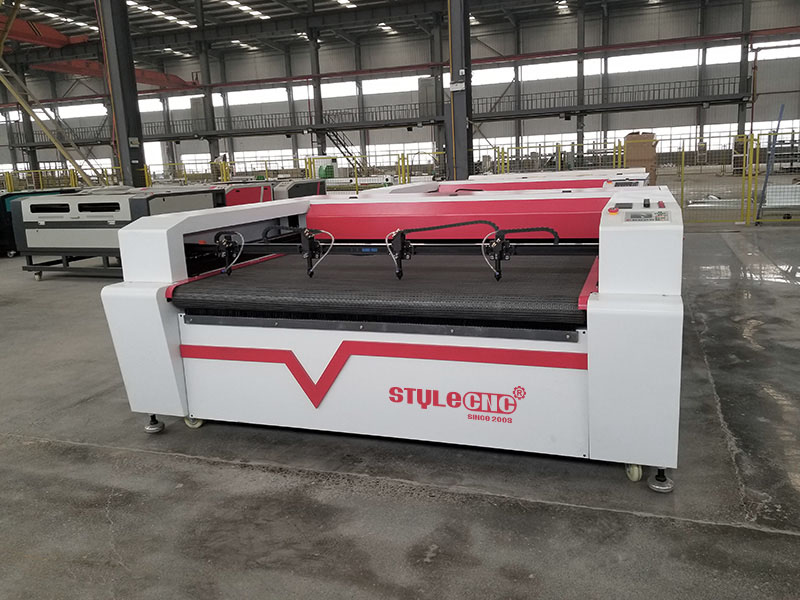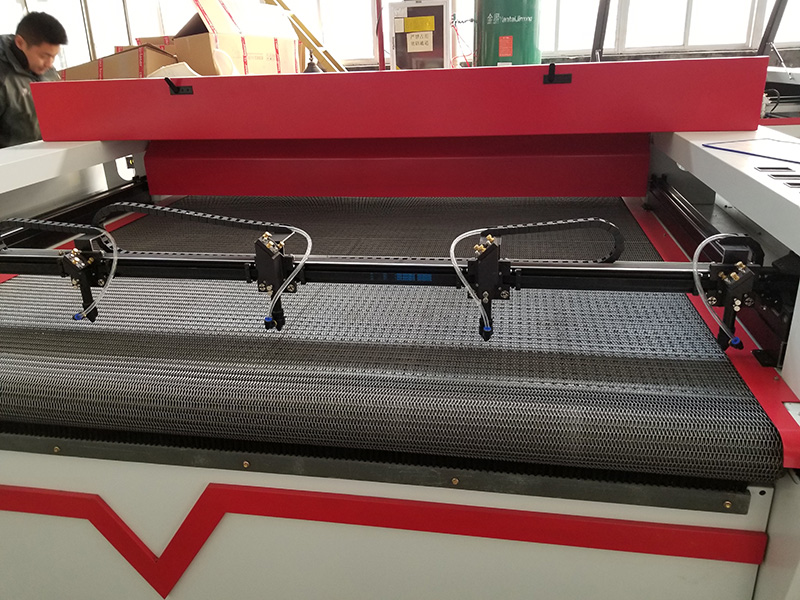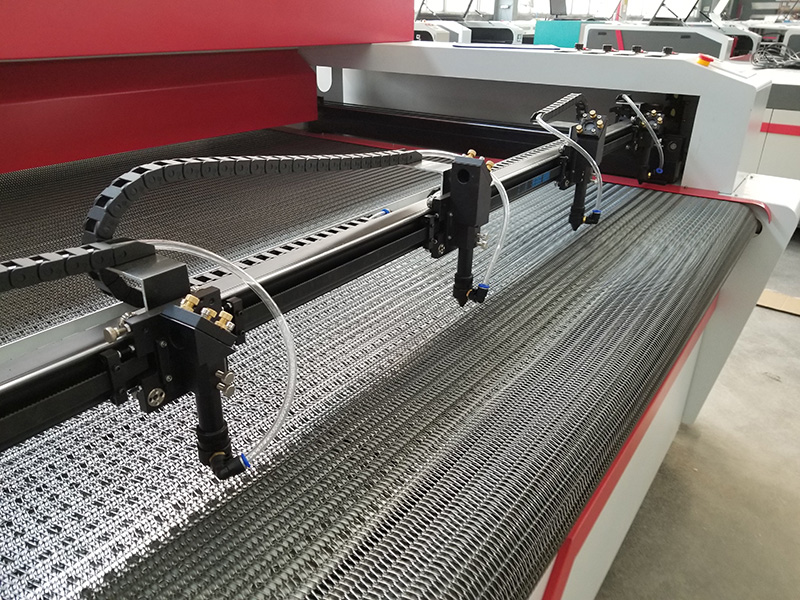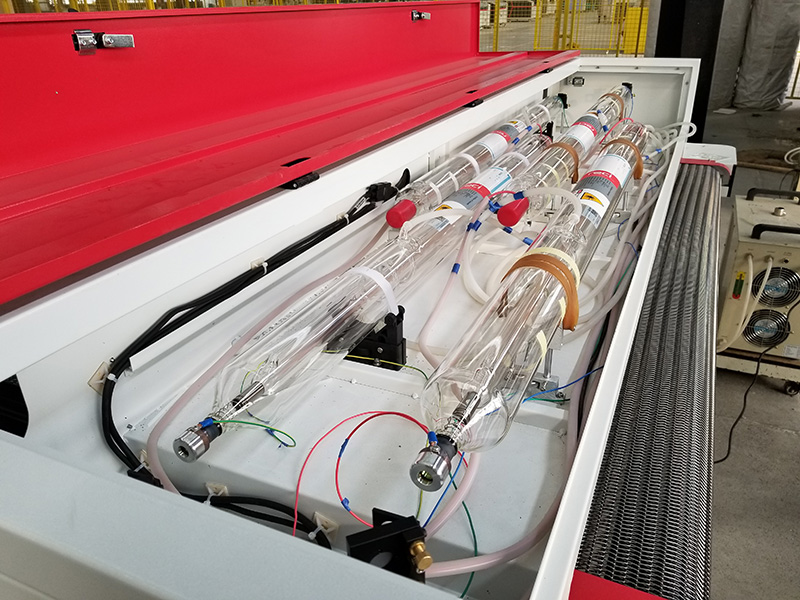 Flatbed Laser Cutting Machine for Appliques & Quilt Kits Projects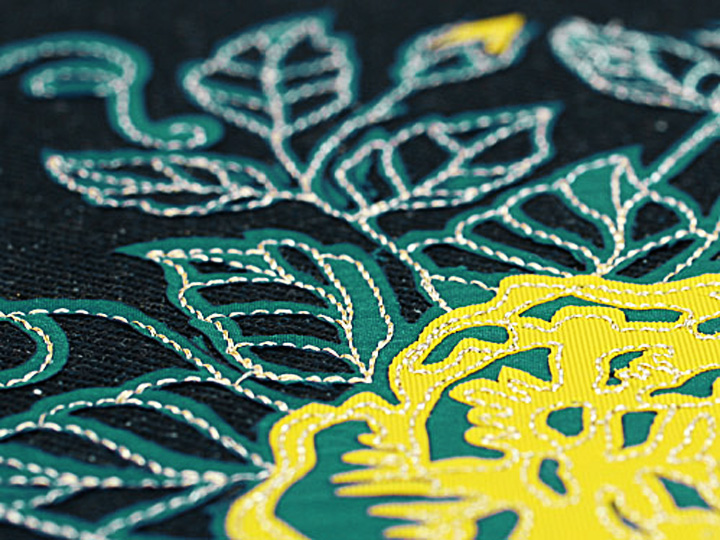 Laser Cut Fabric Applique Shapes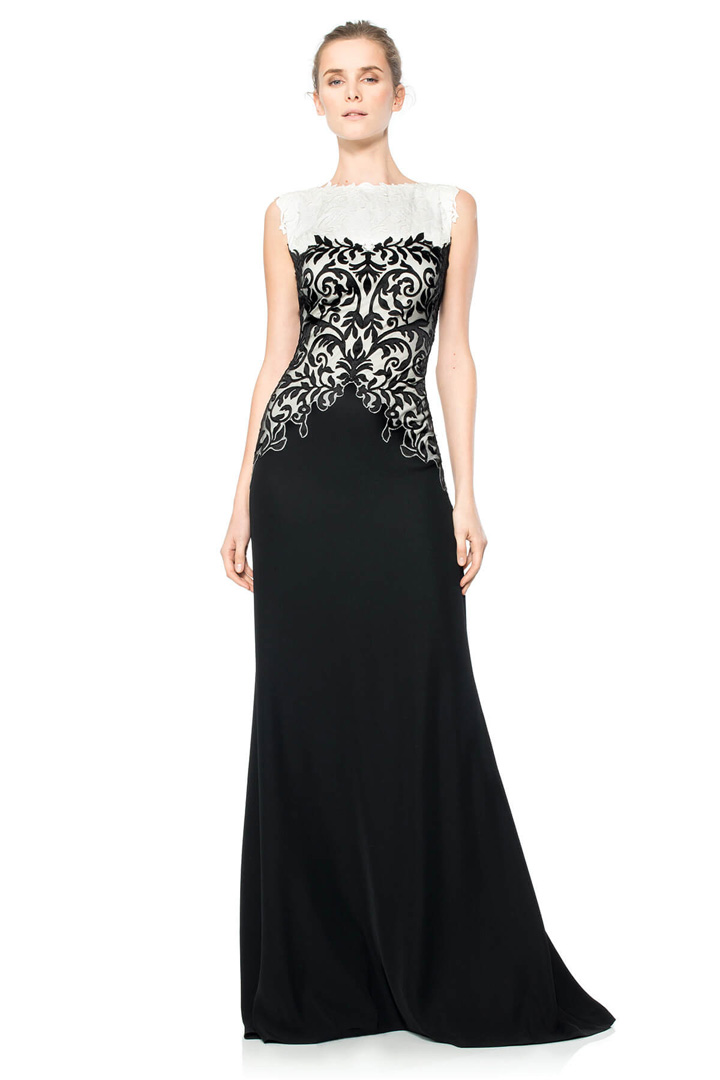 Laser Cut Applique Dress
Package of Flatbed Laser Cutting Machine for Quilt Kits & Applique Kits with Four Heads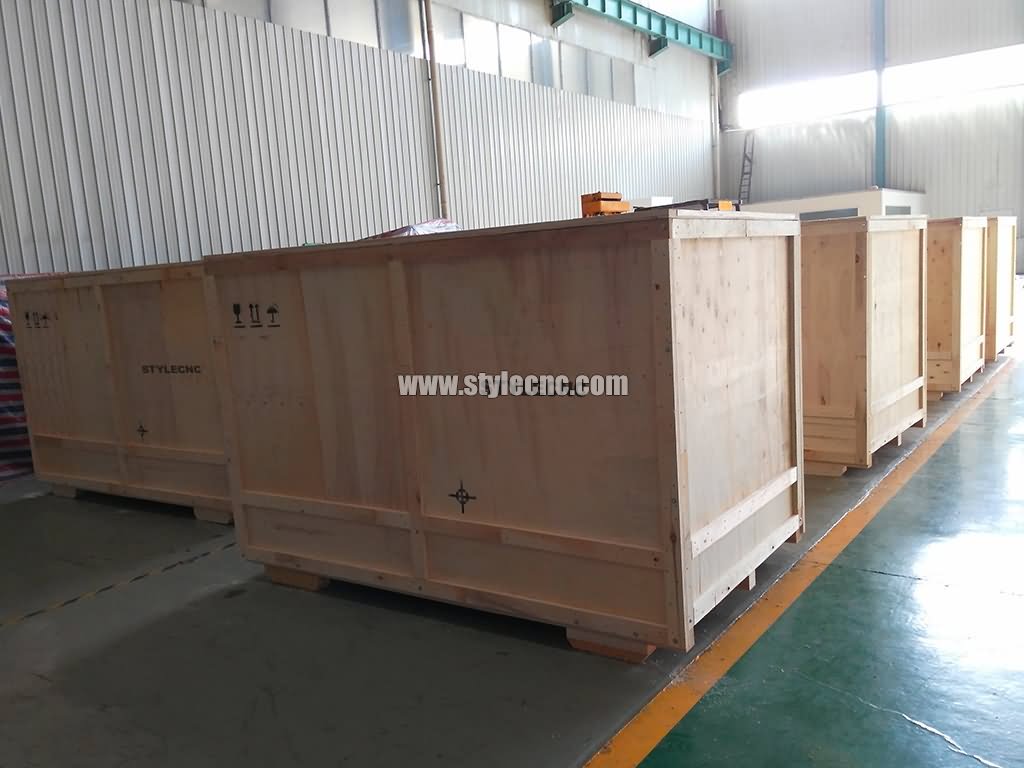 How to order a flatbed textile laser cutting machine from STYLECNC?
1. Consult: We will recommend the most suitable laser cutting machines to you after being informed by your requirements, such as the material you want to cut, the max size of the material (Length x Width x Thickness).
2. Quotation: We will offer to you with our detail quotation according to our consulted laser cutting machines, with high quality and the most competitive laser cutting machine price.
3. Process Evaluation: Both sides carefully evaluate and discuss all the details (including technical parameters, specifications and business terms) of the order to exclude any misunderstanding.
4. Placing Order: If there is no doubt, we will send you the PI (Proforma Invoice), and then we will sign a contract with you.
5. Production: We will arrange the production as soon as receiving your signed sales contract and deposit . The latest news about production will be updated and informed to the buyer during the production.
6. Quality Control: The whole production procedure will be under regular inspection and strict quality control. The complete laser cutting machine will be tested to make sure they can work very well before being out of factory.
7. Delivery: We will arrange the delivery as the terms we both agreed with and after the confirmation by the buyer.
8. Custom Clearance: We will supply and deliver all the necessary shipping documents to the buyer and ensure a smooth customs clearance.
9. Support and Service: Offer professional technical support and intime laser engraving cutting system service by Phone, Email, Skype, WhatsApp around the clock.
How about the service for Flatbed laser fabric cutting machine from STYLECNC?
1. The laser fabric cutting machine has been tested and adjusted before delivery
2. Two year quality guaranty, the machine with main parts(excluding the consumables) shall be changed free of charge when if any problem during the warranty period(except human damage). Laser tube 6-10 months warranty, and mirror and lens for 3 months.
3. Free training course at our workshop, of course if necessary, offer door-door, but clients need offer tickets,accommodation and etc.
4. 24 hours on line service each day, free technical support.
We also have single head and dual heads laser fabric cutting machine for option: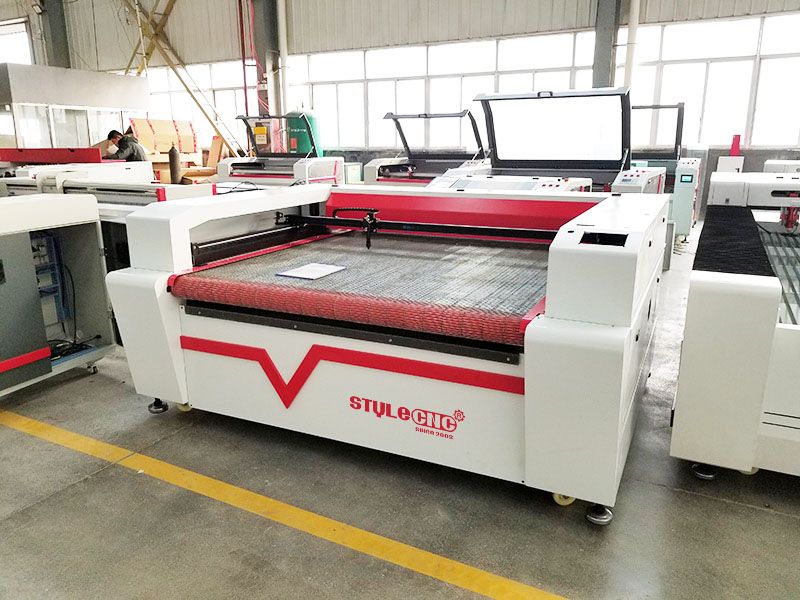 Single Head Laser Fabric Cutting Machine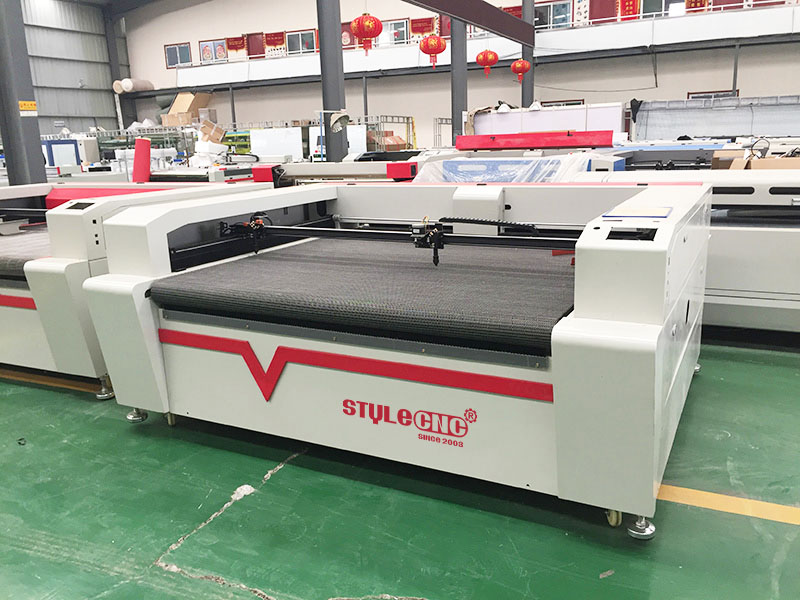 Dual Heads Laser Fabric Cutting Machine
All Types of Laser Fabric Cutting Machines You May Like
CNC Laser Fabric Cutting Machine for Home Use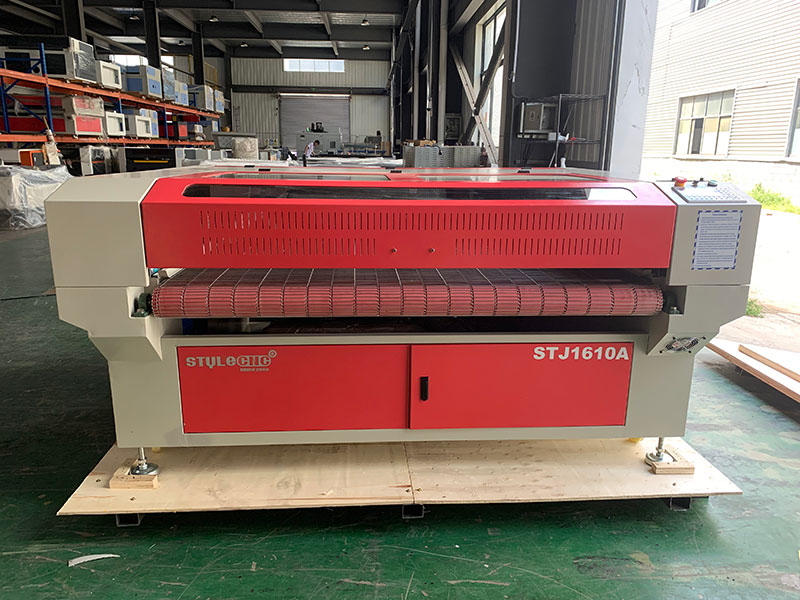 Hobby Laser Fabric Cutting Machine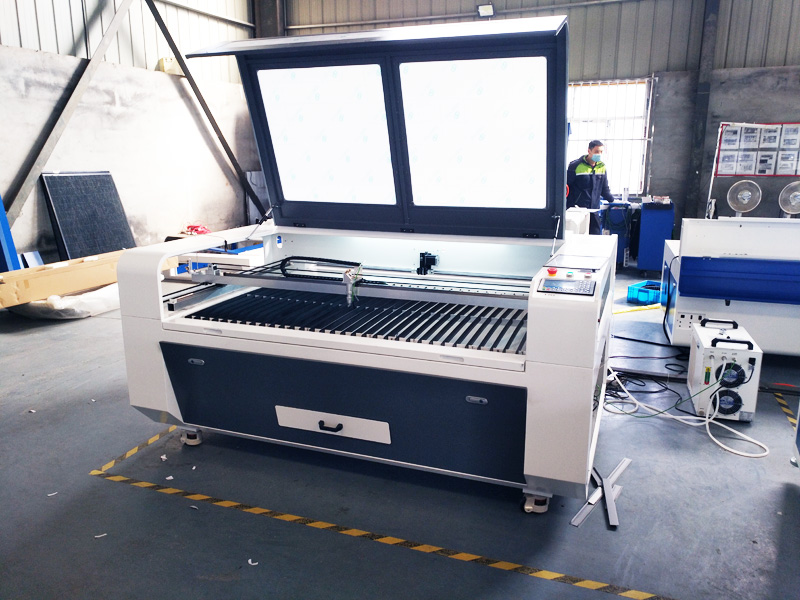 Laser Fabric Cutting Machine with CCD Camera for Sportswear with Sublimation Printing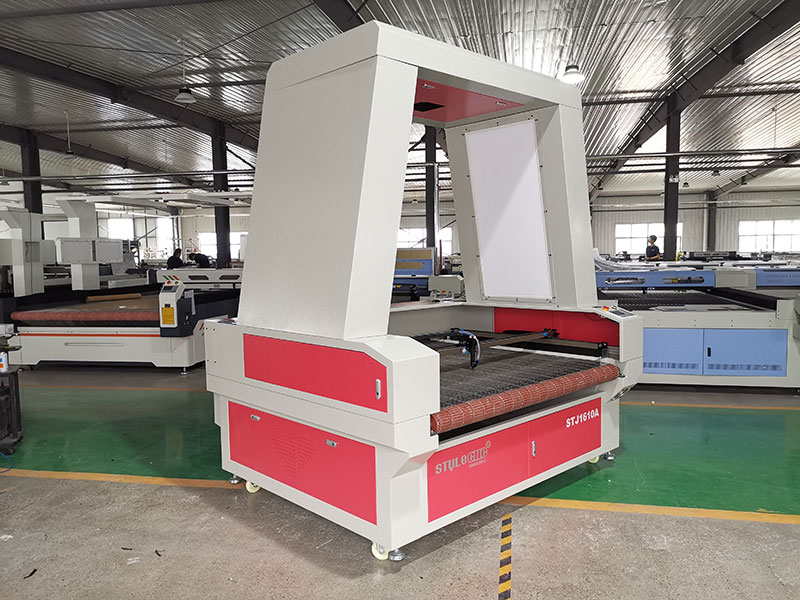 Large Format Laser Fabric Cutting Machine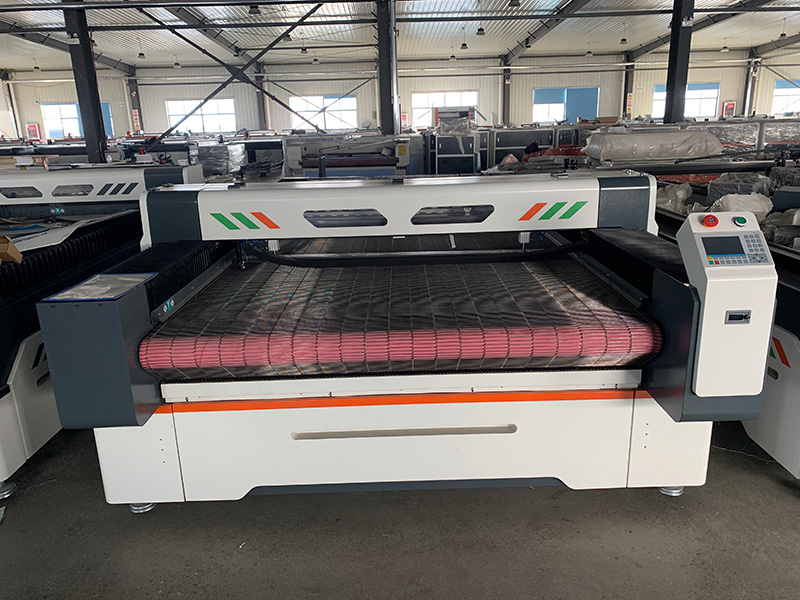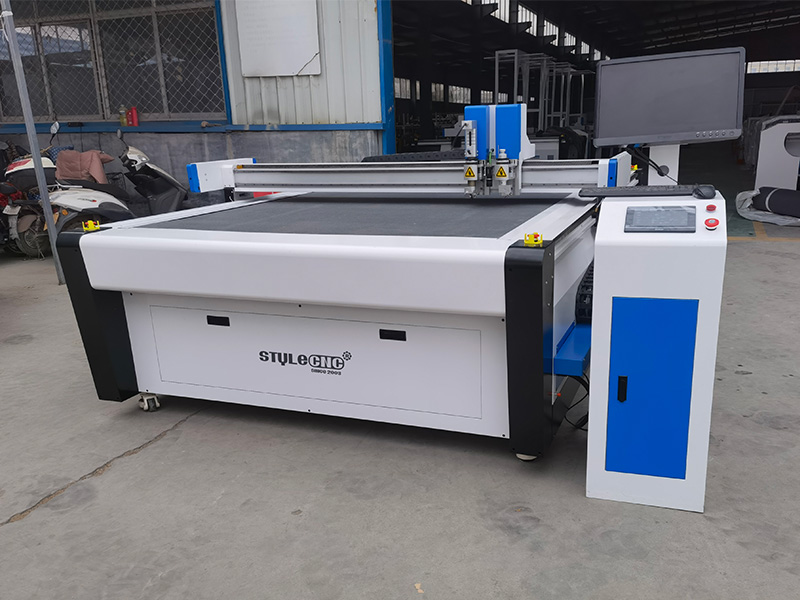 International Shipping Around the World
All the CNC laser machines can be shipped worldwide by sea, by air or by international express logistics via DHL, FEDEX, UPS. You are welcome to get a free quotation by filling up the form with name, email, detailed address, product and requirements, we will shortly contact you with the full information including the most suitable delivery method (fast, secure, discreet) and freight.
Post A Review
Customer Reviews and Testimonials
Mohammad SA

from Saudi ArabiaPosted on

Jun 07, 2018

هذه آلة قطع بالليزر رائعة للزينة وأطقم اللحاف بسعر رائع. هناك القليل من منحنى التعلم ولكنه منحنى ممتع. أنا أوصي بشدة باستخدام قاطع النسيج بالليزر هذا.