An Awesome Rotary 4th Axis CNC Router in UK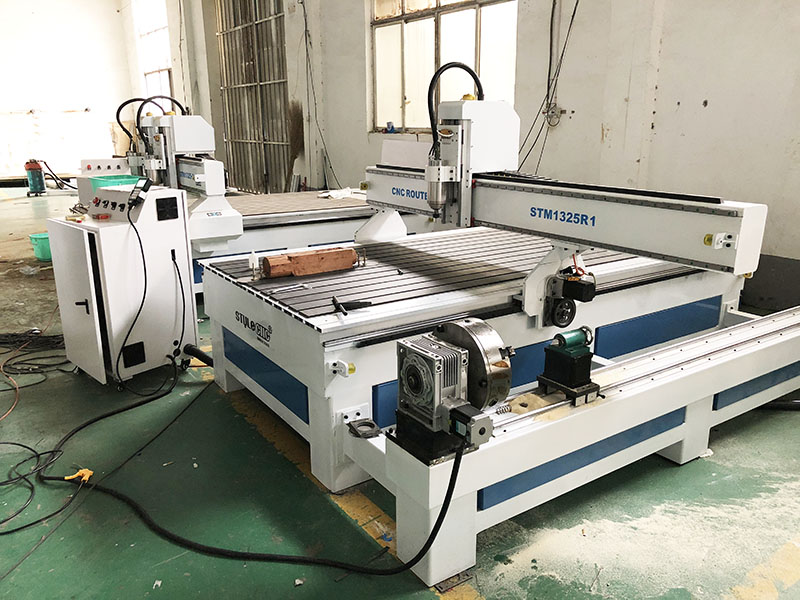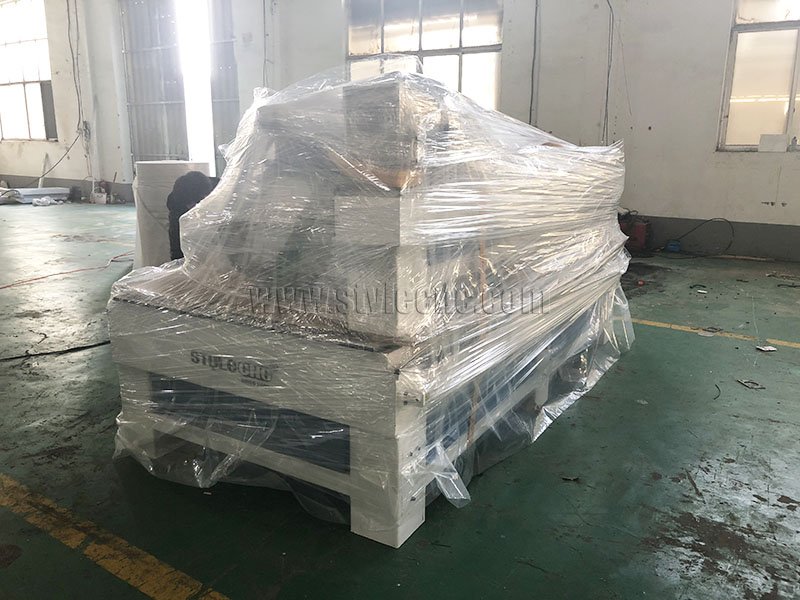 STM1325-R1 CNC Router UK Features:
1. Taiwan Hiwin square rails has more higher precision, less wear and tear can maintain high accuracy. it's apply to high-speed move and greatly reduce the drive horse power the machine required. What's more, can bear the load from left and right / up and down at the same time.
2. The CNC router adopts 8 mm steel machine welding bed, after hundred times' special vibrate experiment, we ensure that the lathe will not deform during their long-term working hours. With enhanced welding technicals, we provide our machines good stability, longer life and amazing accuracy rate.
3. 3KW Water cooling spindle with good cooling effect. Almost no noise, long life.
4. DSP control system don't need connect to PC. it is easily operate and learned, especially for the freshman.
5. Software: compatible with Type3/Artcam/Castmate / Ucancam a variety of CAD / CAM Design Software.
6. The 4th axis rotary device is convinently for round materials working.
7. Leadshine stepper motor and driver, won't lose step when it work, guarantee the positional accuracy of the motor.
STM1325-R1 CNC Router UK Applications:
1. Woodworking industry: The CNC router can be used for solid wood furniture, mahogany furniture, MDF paint door, solid wood door, composite door, cupboard door and window, bed side cabinet, folding screen etc.
2. Advertisingin dustry: The CNC router can engrave all kinds of signs, trade mark, name plates, badge, decorative gift, embossed medal, certificate, souvenir, photo frame, furniture decoration.
3. Art work industry: The CNC router can process wooden craft, mural art of wood, artwork, embossed, jewelery, cosmetics package, musical instrument.
4. Electronics industry: The CNC router can engrave electronic component, integrated circuit, electronic plastic case, electronic product model, circuit board, electronic Light box, computer and mobile phone key board, engraving avariety of electronic products.
5. Soft metal processing: The CNC router can process aluminum front panel, popcan, aluminum honey comb panel, train car and air craft interior decoration, bronze medal, copper mold.
If you have an idea to buy a STM1325-R1 CNC router, please check the following link: