4x8 CNC Plasma Cutting Table for Buyer in Canada
4x8 CNC plasma cutting table STP1325 is featured with high cutting speed, high precision, and low cost. The CNC plasma table can be used for carbon steel, stainless steel, alloy steel, spring steel, brass, copper, aluminium, titanium and other sheet metals. It is suitable for large, medium and small mines, and widely used in automobile, shipbuilding, engineering machinery, agricultural machinery, advertising signs, logo making, decorative products, and a variety of metal cutting works.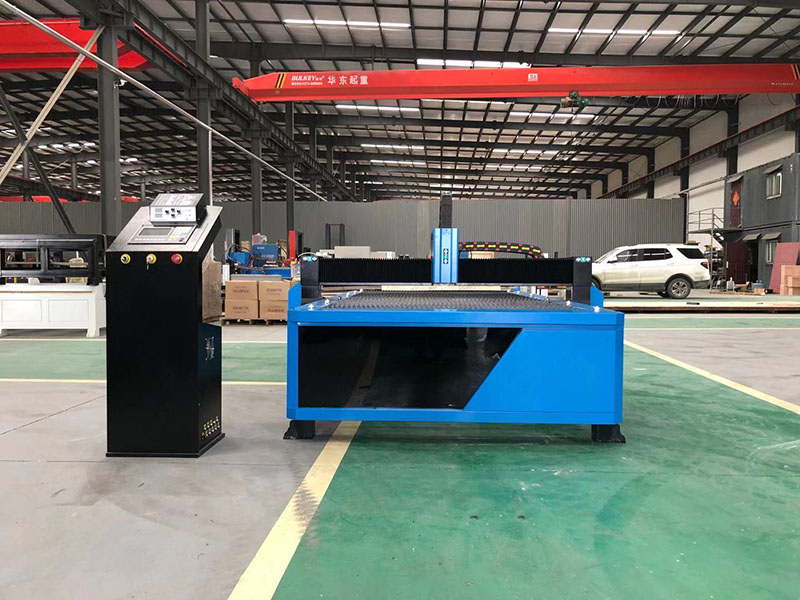 4x8 CNC Plasma Cutting Table Features
1. Capable of cutting aluminum and stainless steel flue pipes at any complexed shapes from sheet metal which are then rolled and welded before assembly.
2. The arc voltage height adjusting system dynamically varies the distance between the plasma torch head and the surface of the flat tube during the cutting process, to provide optimum performance.
3. The CNC plasma cutting machine is equipped with water jet on the plasma torch head, it protect torch head from high temperature.
4. The software can handle a wide range of tube patterns. It only needs to input several size of the pipe, and it will form a expansion dwg automatically.
5. The CNC system software runs under Windows, with all operator information presented on a large touch-sensitive full color HMI.