A CNC Router is used for the production of many different cases, such as door carvings, interior and exterior decorations, wood panels, sign boards, wooden frames, moldings, musical instruments, furniture, and so on. In additional, the CNC router helps in the thermoforming of plastics by automating the trimming process. A CNC router will help ensure part repeatability and sufficient factory output.
CNC Router Applied Industries:
Woodworking, Custom Millwork, Cabinetry, Furniture, Fixtures, Channel Letters, Joinery, Sign Making, Point-of-Purchase (POP), Orthotic Manufacturing, Prosthetic Manufacturing, Jewelry Manufacturing, CAD/CAM Instructional, Educational, Model Making, Prototyping, Countertop Production, Solid Surface Production, Radius Mouldings, Aerospace, Metal Working, Foam Packaging, Mannequin Production, Musical Instrument Manufacturers, Plastic Packaging Equipment Manufacturers, Store Fixtures, Packaging, Extrusions Cutting Boards, Boat Building, PCB Fabricators, Safety Enclosures, Engraving, Magnetic, Conveyor Manufacturers, Pool Cues, Knife Template Manufacturing, Fan Blade Manufacturers, Gun Stock / Pistol Grip Manufacturers, Korbal Manufacturers, Kneuls Manufacturing, Artistic Carvings, Name Tags, Puzzles, MDF Doors.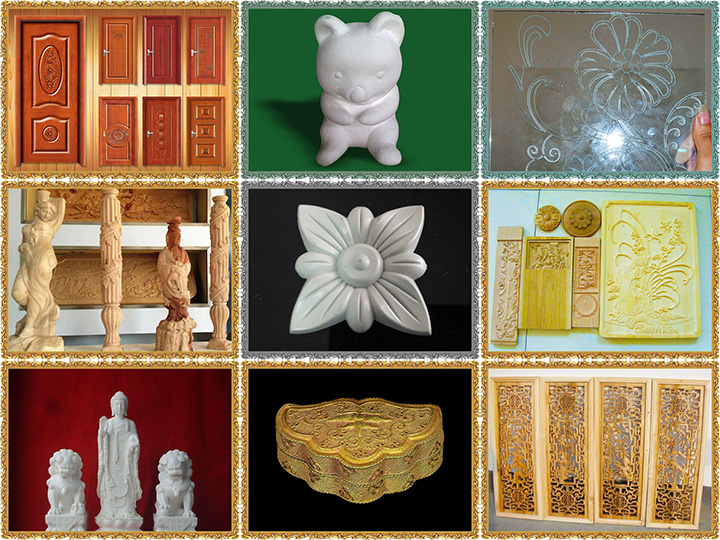 What is a CNC Router used for?
CNC Router Applied Materials:

CNC Router for Soft Wood:

Pine, Soft Maple, Fir, Spruce, Hemlock, Cedar, Redwood.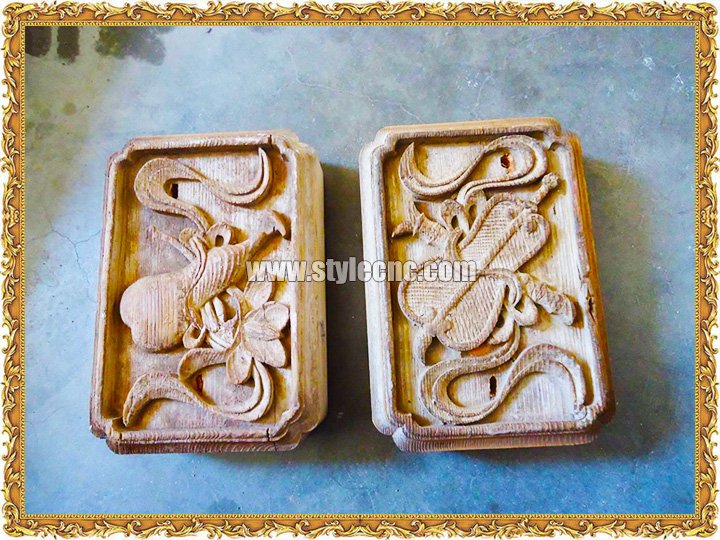 CNC Router for Soft Wood
CNC Router for Solid Wood:
Cottonwood, Pine, Redwood, Ash, Oak, Beech, Birch, Cherry, Mahogany, Hard maple, Poplar, Teak, Walnut, Hickory, Purple Heart, Leopardwood, Tigerwood, Cocobolo, Bloodwood, Alder, Aspen, Basswood, Beech, Yellow Birch, Cypress, Red Elm, Gum, Hackberry, Pecan, Pacific Coast maple, Red Oak, Sassafras, Sycamore, Black Walnut, White Oak, Willow, African Padauk, Bolivian Rosewood, Hondura Mahogany, Wenge, Spanish Cedar.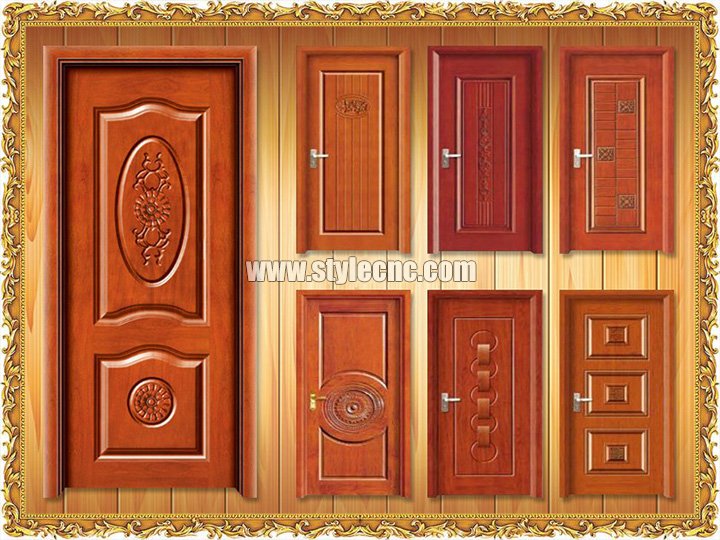 CNC Router for Wood door making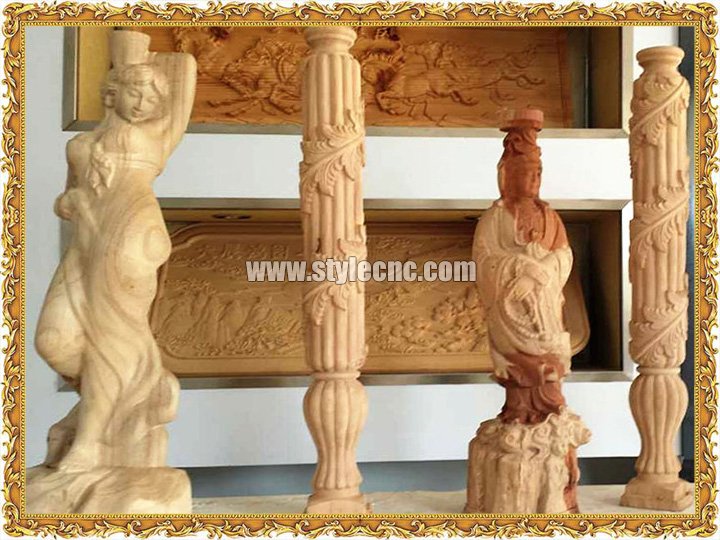 CNC Router for 3D Wood Carving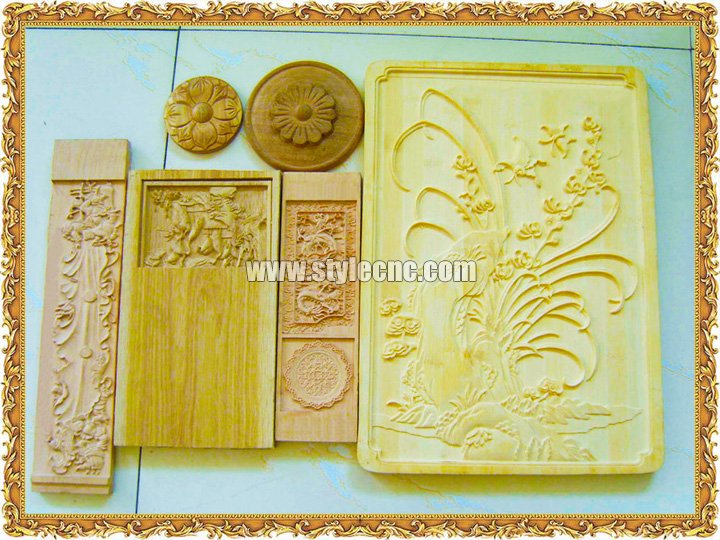 CNC Router for Wood Relief Carving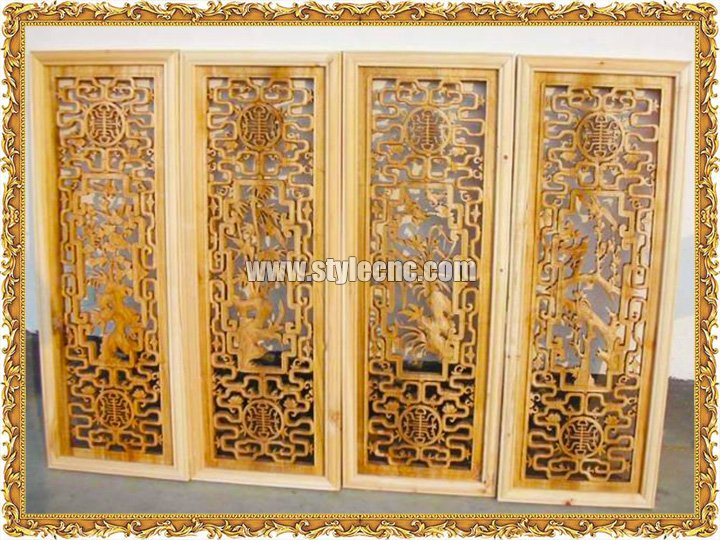 CNC Router for Wood Hollow Carving
CNC Router for Composite Wood:
OSB, MDF, LDF, Melamine, Particle Board, Plywood, Masonite.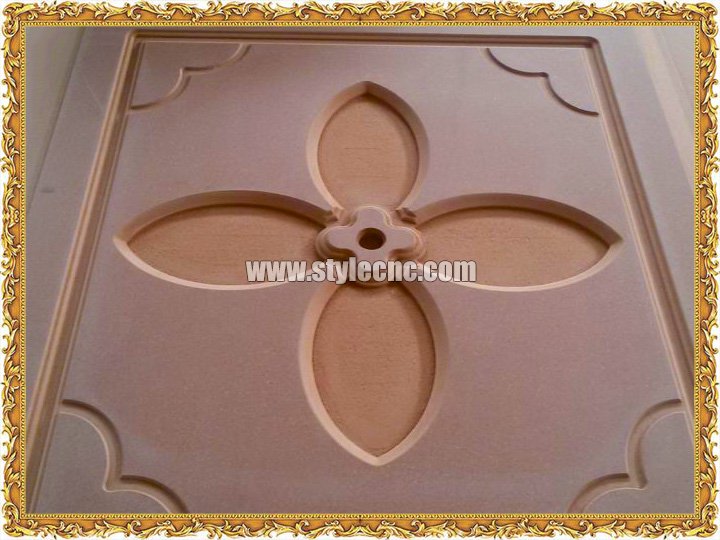 CNC Router for MDF
CNC Router for Stone:
Natural marble, Granite, Bluestone, Sandstone, Artifical stone, Tombstone, Milestone, Ceramic tile, Jade.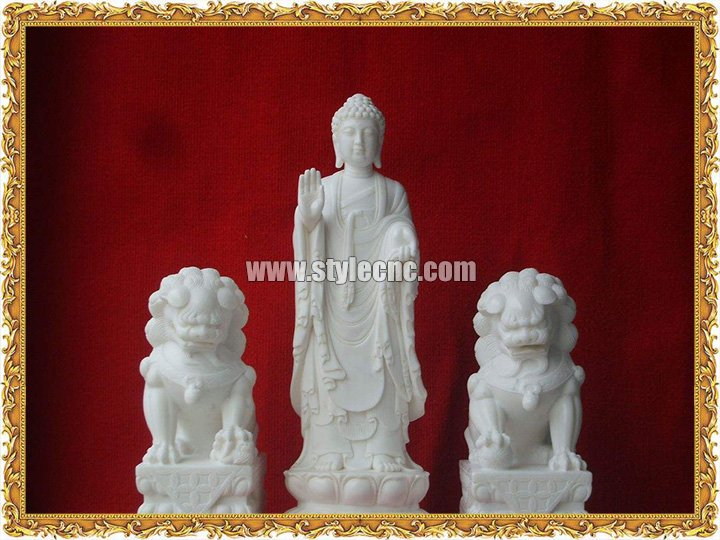 CNC Router for Stone
CNC Router for Plastic:
ABS, Polycarbonate, Polyethylene, PVC, Polypropylene, Polystyrene, Cast and Extruded Acrylic, HDPE, UHMW, Marine PVC, Lexan, Phenolic, Sintra, Nylon, Lucite, Solid Surface Materials, Luan, PET, Acetate, VHMW, Mica.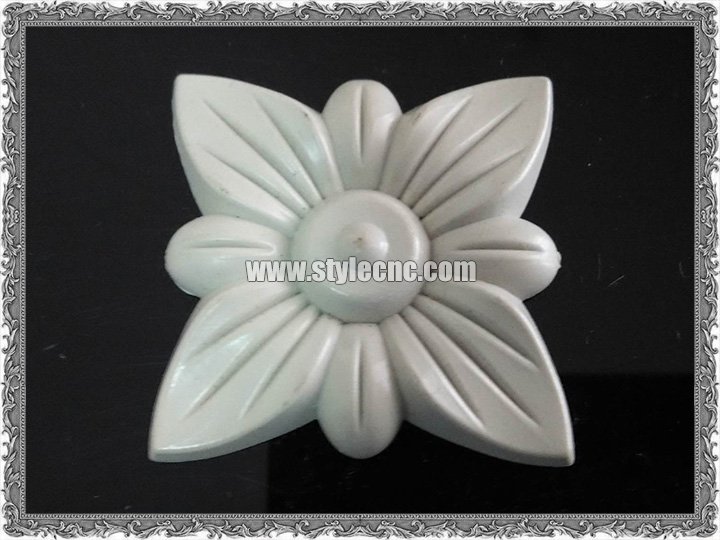 CNC Router for Plastic
CNC Router for Metal:
Aluminum, Brass, Copper, Bronze, Mild Steel, Stainless, Honeycomb Aluminum.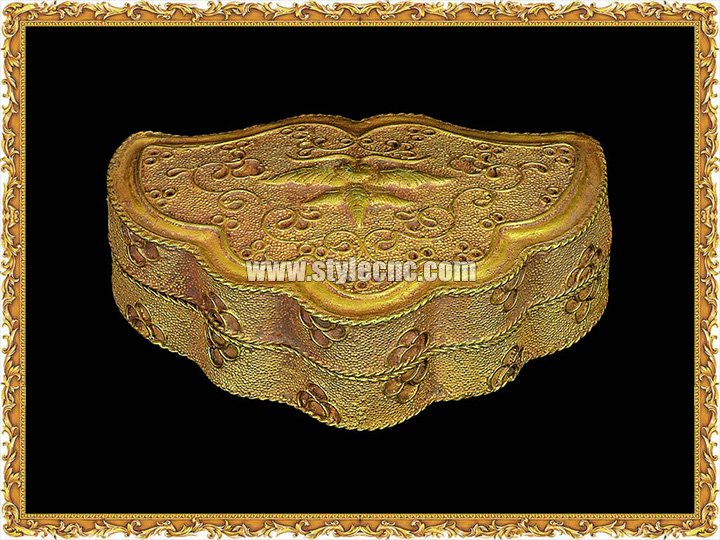 CNC Router for Copper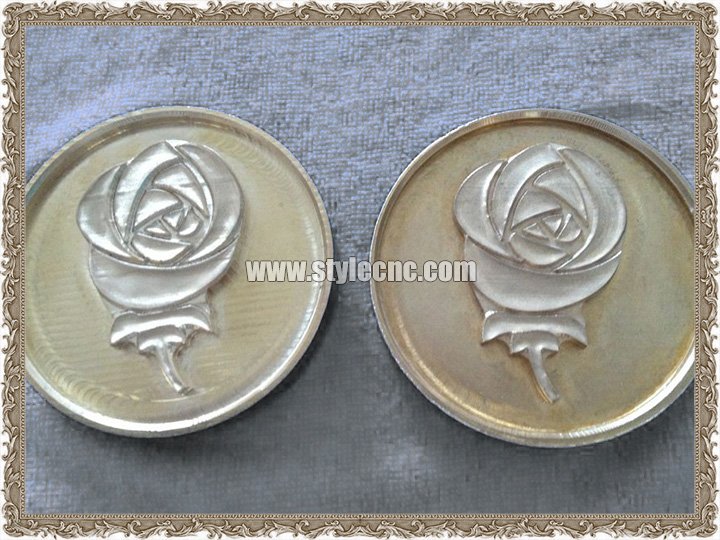 CNC Router for Aluminum
CNC Router for Foam:
EVA, Precision Board, Sign Foam, Polystyrene, Polyethylene, Styramfoam, Polyurethane, Foam Rubber, Silicone Rubber, Urethane.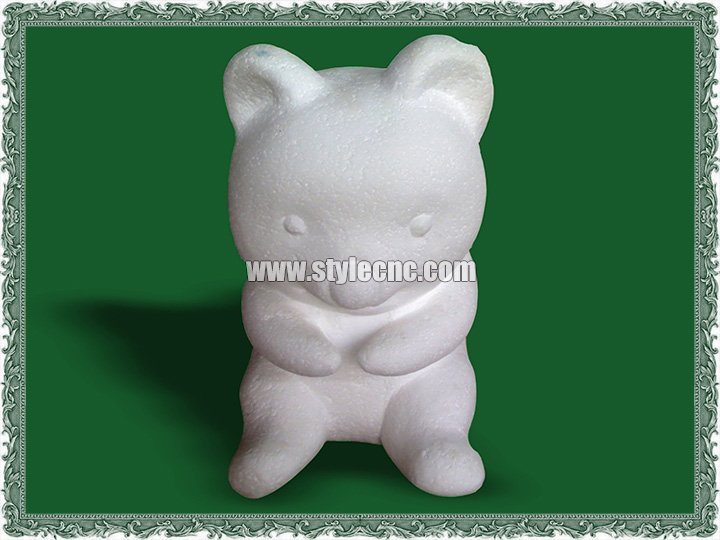 CNC Router for Foam

CNC Router for Other Materials:
Machinable Wax, Ren Board, Vinyl Coated Panels, Gypsum, Butter Board, Fiberglass, Magnetic Rubber Mats, Composites, Leather, Mother-of-Pearl, Wood Veneers, G10, Delrin, Mat Board, Rubber, Modeling Clay.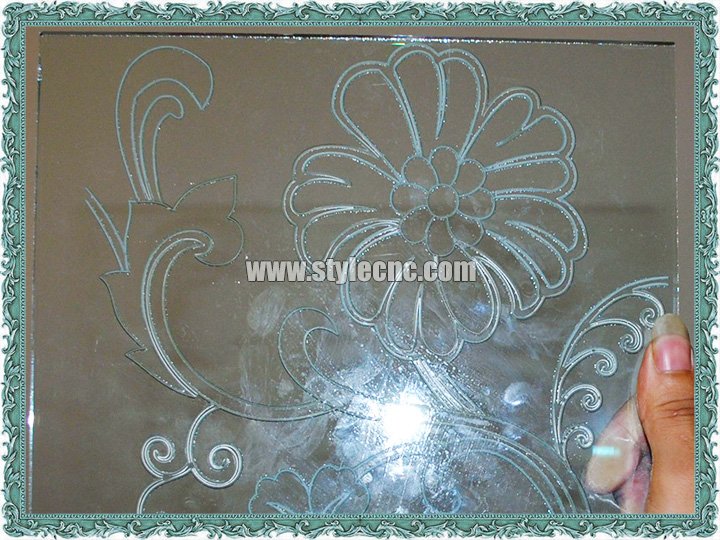 CNC Router for Glass