With the development of CNC technology, STYLECNC 5 axis CNC router opens you up to a wide range of possibilities you never thought possible on the ordinary CNC router. Compared with the standard 3 axis CNC routers (X, Y, Z), STYLECNC 5 axis CNC router has added A and C axis. These additional two axis allow for a larger range of motion that creates many new applications. This enables the 5 axis CNC router to now rotate in 90% increments, meaning that the 5 axis CNC router can work on all four sides of a piece of material as well as vertical machining from the top.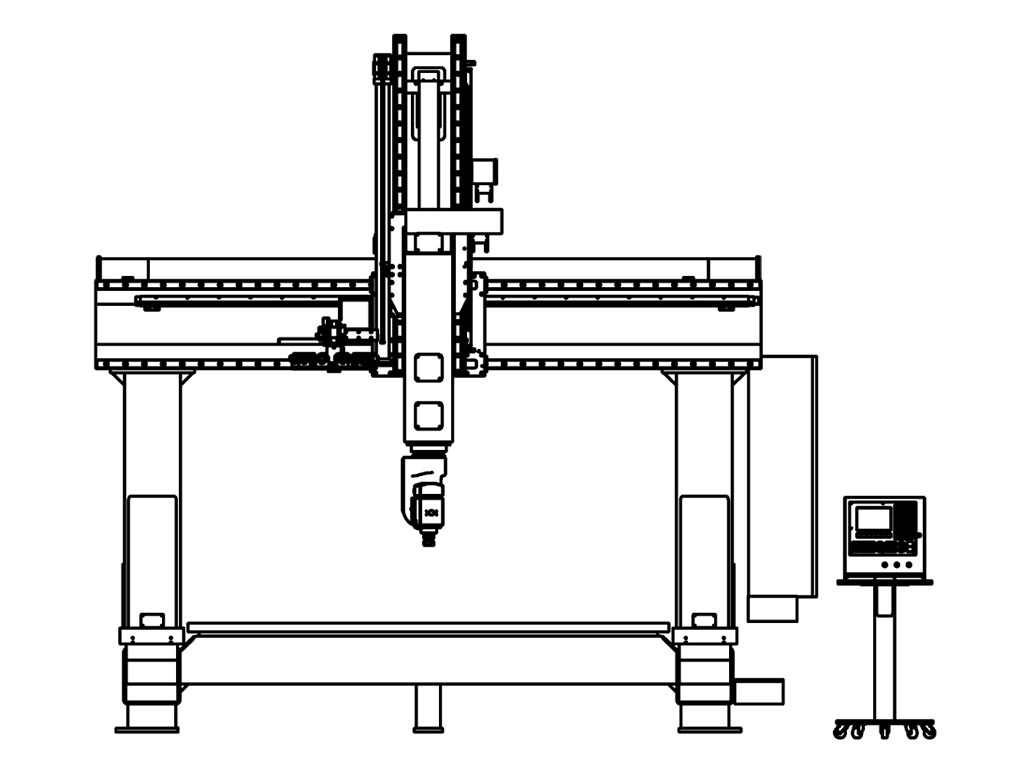 Let's Learn The Advantages and Benefits of 5 Axis CNC Machining:
1. Ability to work on a piece of material in one single run.
This reduces the set up time that is needed when a job takes several runs to complete. Having to only set up the job once saves you time and in turn saves your company money.
2. Provides a high level of flexibility and versatility.
Having the ability to machine on more axes can help improve production of current jobs as well as create opportunities to diversify products and offerings.
3. Shorter cutting tool size.
Due to the fact that the cutting head on the 5 axis CNC router can be lowered towards the material being cut.
4. Increased accuracy and quality of cuts.
Having 5 axis increases the tool's range of movement, and as a result it is able to more accurately cut a design or job.
5. Competitive advantage.
The 5 axis CNC router provides a competitive advantage for your company. Investing in the latest technology allows your company to stay ahead of the game in the ever changing and dynamic market.