On 24th, July, 2017, Pakistan customer Mr. Ali visited STYLECNC CNC router and CNC laser factory, the manager Claire accompany with him, and finally Ali placed orders of 5 sets STJ1390 laser and 10 sets ST6060 CNC router.
Claire with Ali go around STYLECNC CNC router factory:
We introduce each details of our machine parts adopted, Mr. Ali gives good praise for the clean CNC router factory and skillful workers.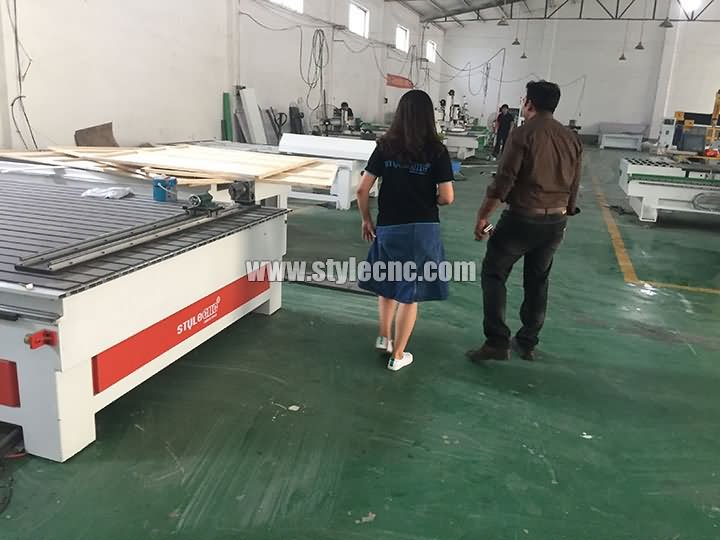 The he visited STYLECNC CNC parts warehouse and checked the original parts adopted on whole CNC router: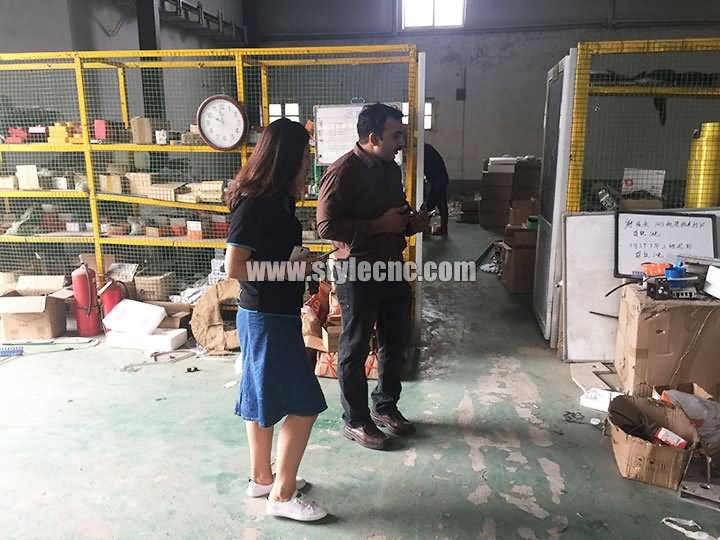 Take photos together with some workers in factory, the background is STYLECNC STM2040 foam CNC router: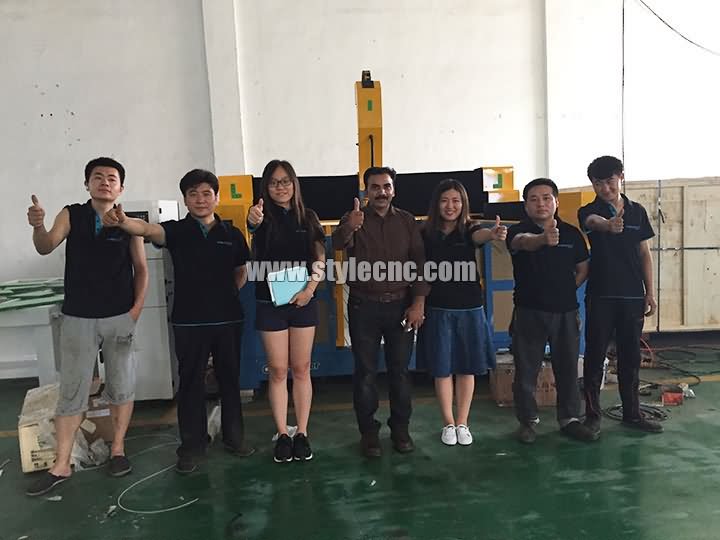 In factory office, they negotiate machine details and price: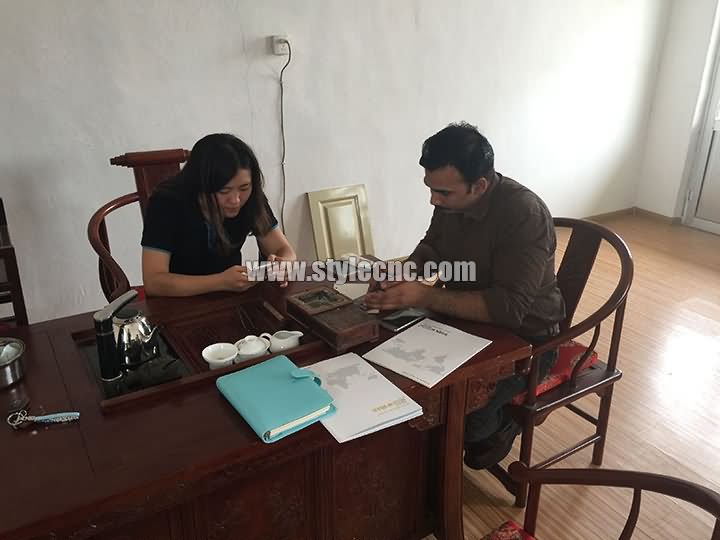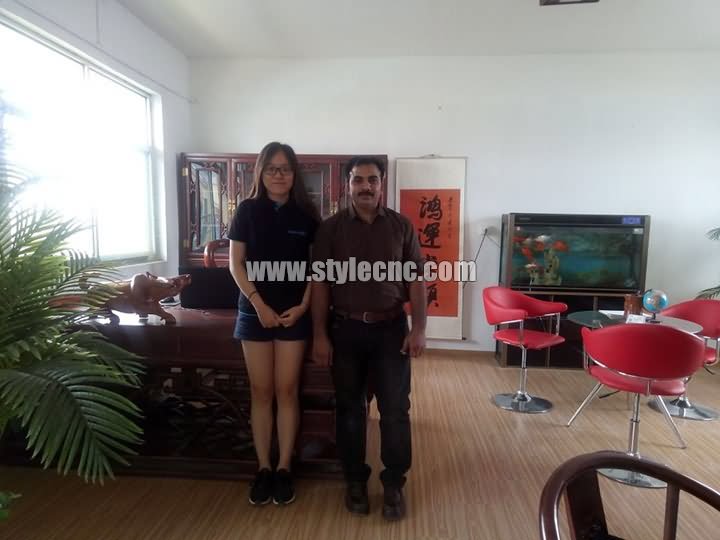 At afternoon, Ali checked our CNC laser machine working, he likes STYLECNC T-shirt very much, so he wears it.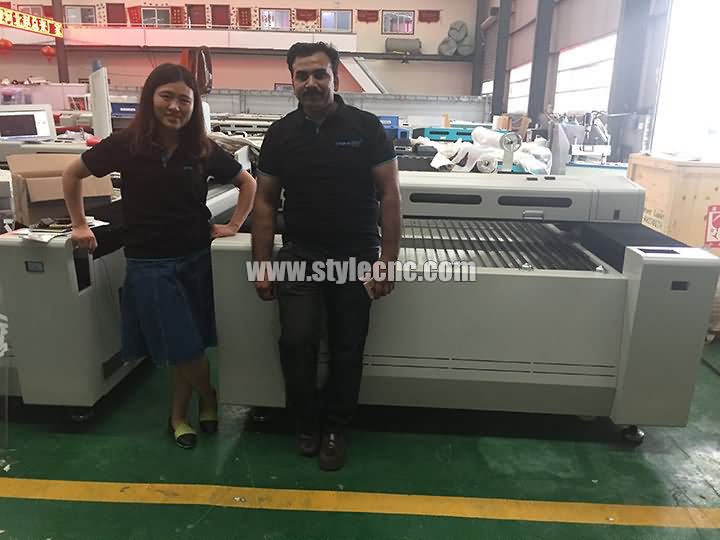 Back to STYLECNC office, finally dealed with 5 sets STJ1390 CNC laser and 10 sets ST6060 CNC router. And take some photos with STYLECNC colleagues: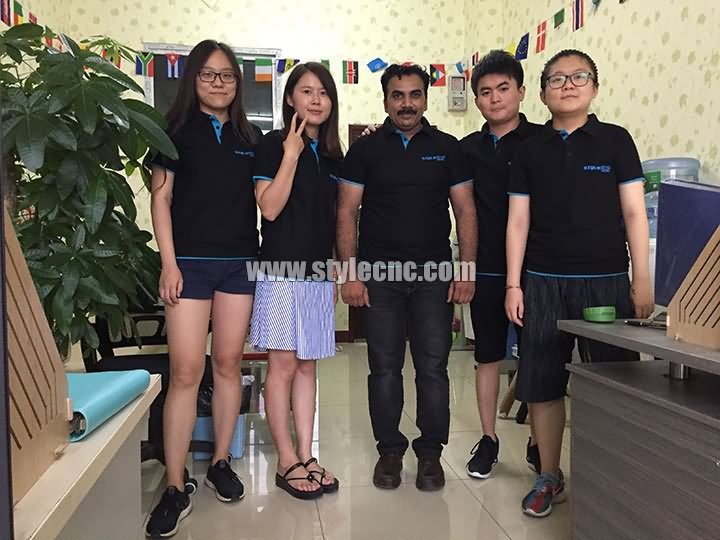 Thanks Mr. Ali visiting to give much suggestions and feedback to STYLECNC. With the suggestions, STYLECNC will become more stronger and provide better service to customers.