STYLECNC Laser Engraving Machine for iPhone Cases
With the development of iPhone technology, there are many manufacturer produce iPhone cases by themself, then laser engraving machine will be used in this industry. And there are many different materials iPhone cases, how to choose a suitable laser engraving machine for iPhone case? STYLECNC will tell you as following:
I. Mini 20w MOPA Fiber laser marking machine for metal iPhone cases.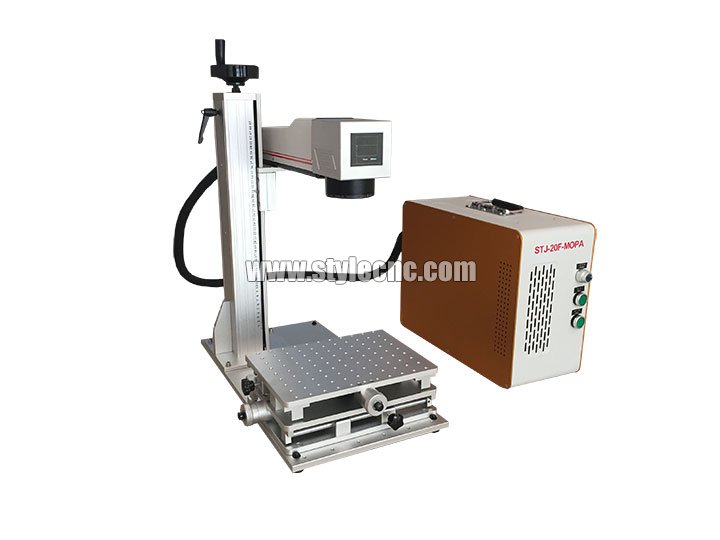 If your iPhone case material is metal, then mopa fiber laser marking machine is the best choice for you.
Applicable Industries: MOPA fiber laser marking machine is widely use for marking on the iphone back logo, TV controller keyboard, Laptop keyboard, Mobile phone keypad, plastic translucent keys, to make the keypad pervious to light etc.
Applicable Materials: Metals (including rare metals), engineering plastics, electroplating materials, coating materials, coating materials, plastics, rubber, epoxy resin, ceramic, plastic, ABS, PVC, PES, steel, titanium, copper and other materials.
IPhone cases Samples: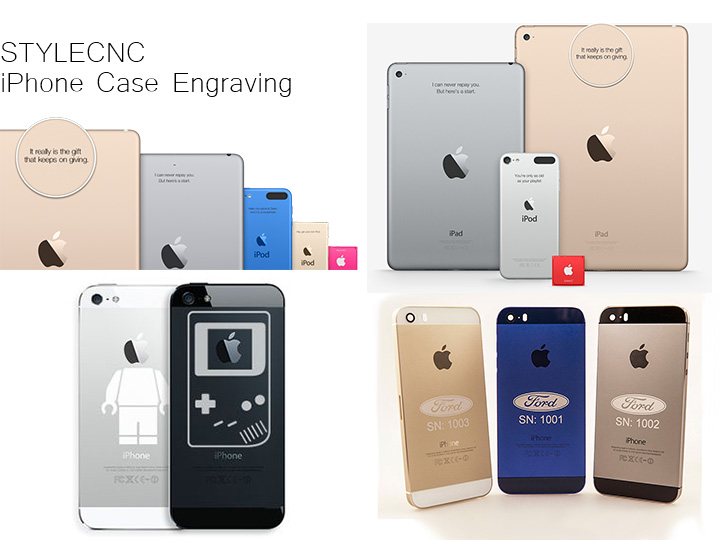 Other samples made by laser marking machine: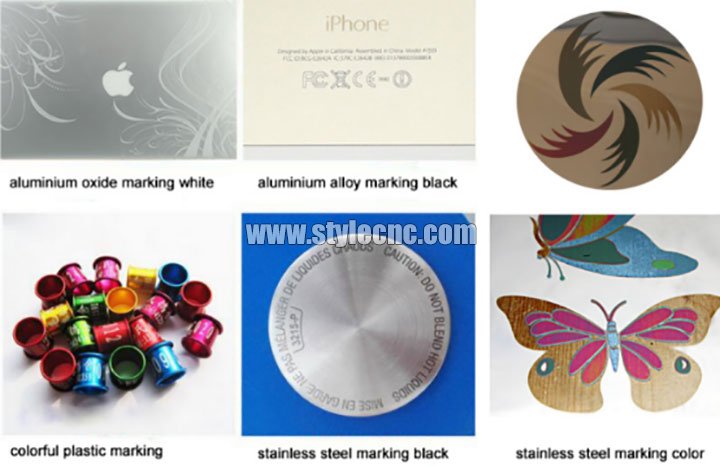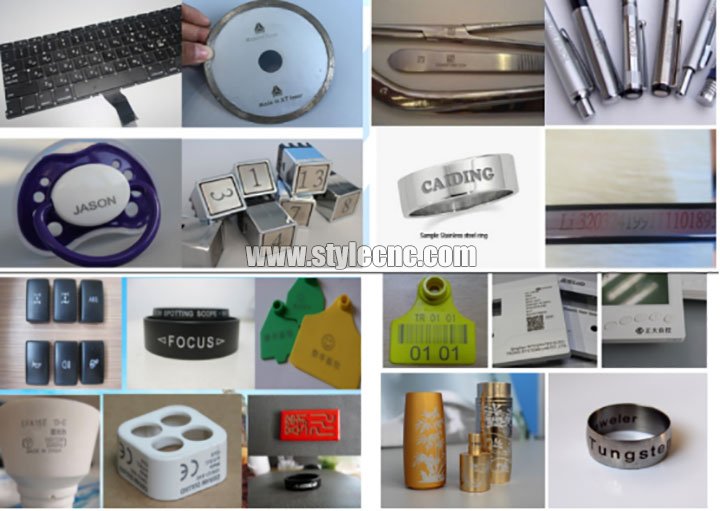 Except the mini type fiber laser marking machine, we also have other types for your choose: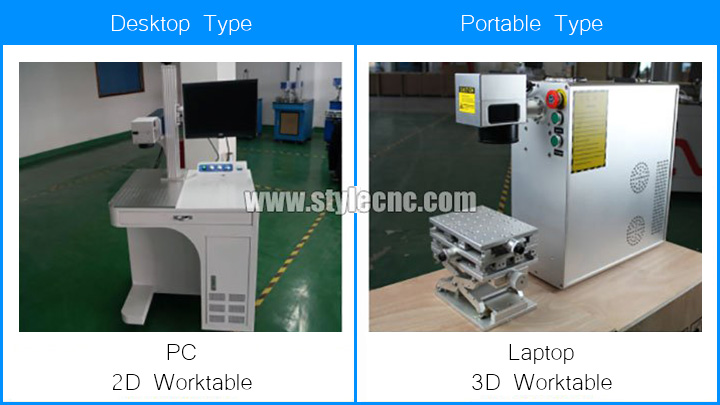 II. CO2 laser marking machine for wood iPhone cases.
If your iPhone case material is wood, then CO2 laser marking machine is the best choice.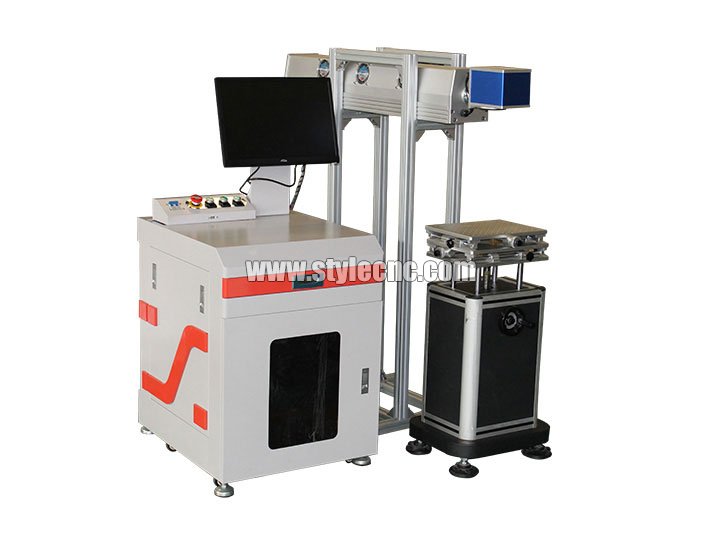 This is our STJ-30C CO2 laser marking machine, it use 30w metal CO2 laser tube, with exquisite beam quality, stable power output, high marking precision, long working life time, and can work for 45,000 hours free of maintenance, then can be recharged by filling CO2 gas, suitable for users requiring batch production and high marking precision. Once invested, whole-life benefited.
Applicable Material: CO2 Laser Marking Machine is widely used in electronic components, instrument, garment, leather, suitcase and handbag, shoes, button, eye-glasses, medication, food and beverage, cosmetics,packing,electronic equipment,etc.
Applicable Industry: Lamp holder,Leather,food(eggs),packing carton box, beverage, cloth, electronic, meter, bottle , plastic, communication instruments, package and other industries ,can be combined with streamline for online marking.
IPhone case Samples: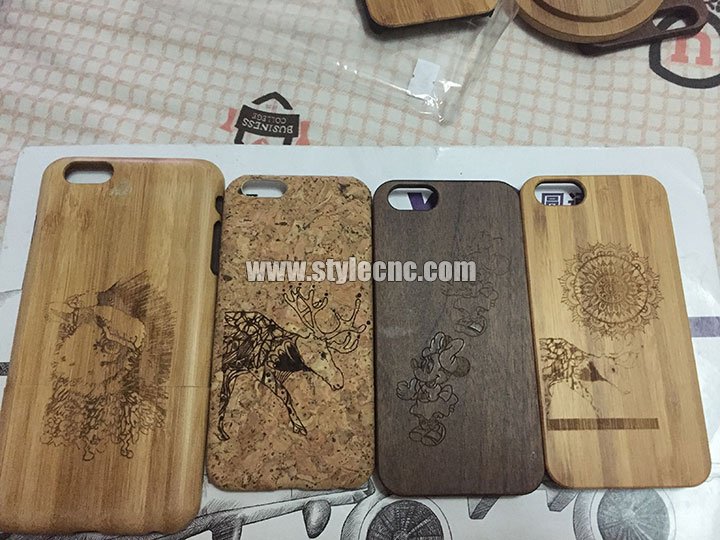 Other samples made by CO2 laser marking machine: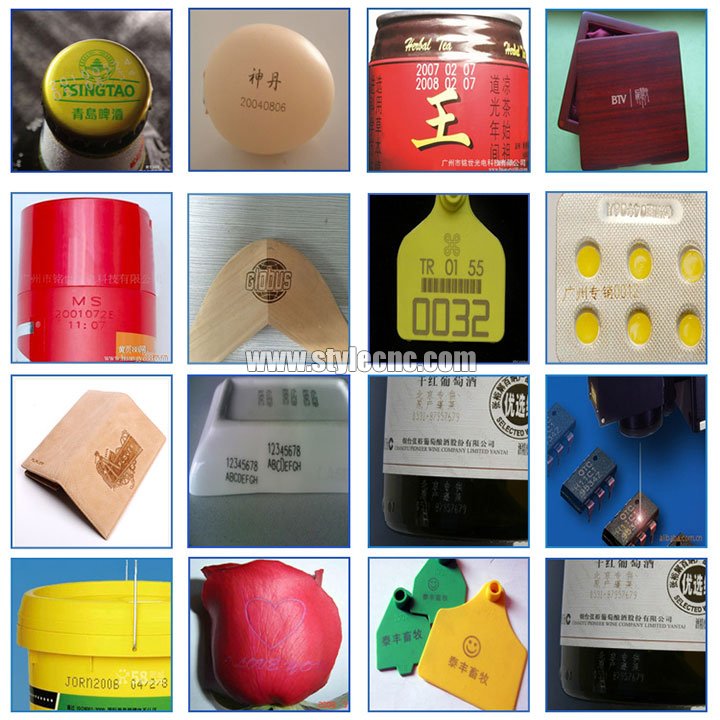 We also have STJ-80C 80w CO2 glass tube for your choose: