2022 Best Budget Wood CNC Lathe Machine for Sale at Affordable Price
Type: CNC Wood Turning Lathe Machine
Sale Price: $7580.00 / Set
Price Range: $7580.00 to $8080.00 / Set Based On The Features
Supply Ability: 320 Sets / Month Waiting for Your Order in Stock
Global Shipping: Available to Your Location in
Payment Terms: T/T, Credit Cards, e-Checking, Alibaba Trade Assurance
2022 best budget affordable wood CNC lathe machine is used for turning complex shape of rotary or semi-finished woodworking projects, such as stair handrails, stair railing, balusters, and more stair parts. Now the cheap CNC wood lathe machine for sale at affordable price.
Demonstration Video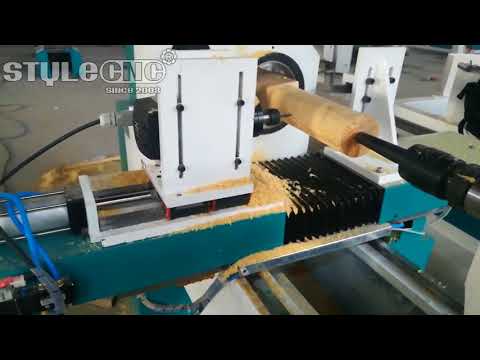 Product Details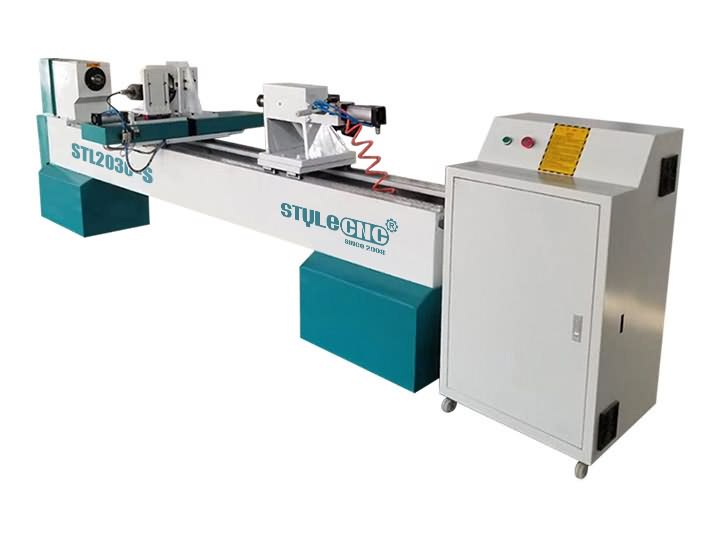 Features of Best Budget Affordable Wood CNC Lathe Machine
1. Maximum working length is 2000mm and Maximum turning diameter is 300mm.
2. The Affordable Wood CNC Lathe Machine has two cutters at two sides of the machine, the two cutters can work together to improve the work efficiency greatly.
3. Linear square rails, ball screws, electronic components with high quality, high precision and durable.
4. Heavy-duty with good stability to avoid shaking when the spindle rotates with high speed or the big sizes workpiece process, and the main spindle speed can be adjusted through the frequency converter.
5. Easy operation, we can draw by Coredraw, Artcam, autoCAD and other softwares, and the control directly by the CNC cabinet computer (Industrial PC configuration) or transfer the files to machine by USB (DSP handle configuration).
5. High Class frequency converter with high stability.
6. High accuracy stepper motor, after program calculating, guarantee the exact processing size.
Technical Parameters of Best Budget Affordable Wood CNC Lathe Machine
| | |
| --- | --- |
| Model | STL2030-S |
| Max turning length | 2000mm |
| Max turning diameter | 300mm |
| Spindle | 3.5KW air cooling spindle |
| Maximum feed rate | 200cm/min |
| Spindle speed | 0-3000r/min |
| Minimum setting unit | 0.01cm |
| Control system | PLC controller |
| Driving system | Stepper motor |
| Power supply | AC380V/50hZ (AC220V for option) |
| Overall dimensions | 0.6-0.8MPa |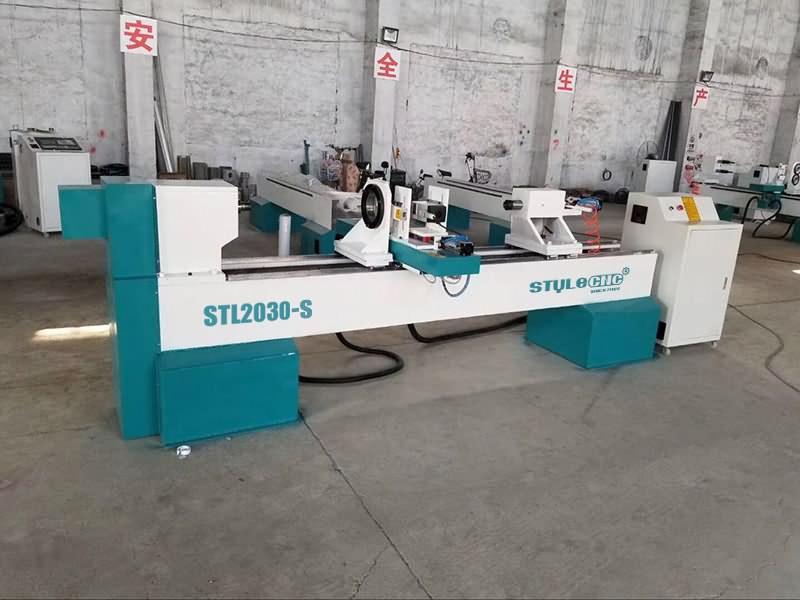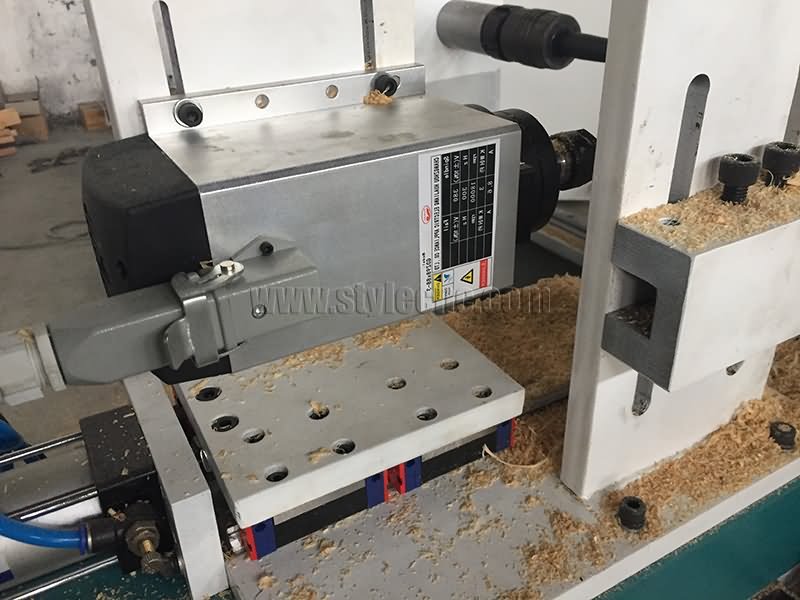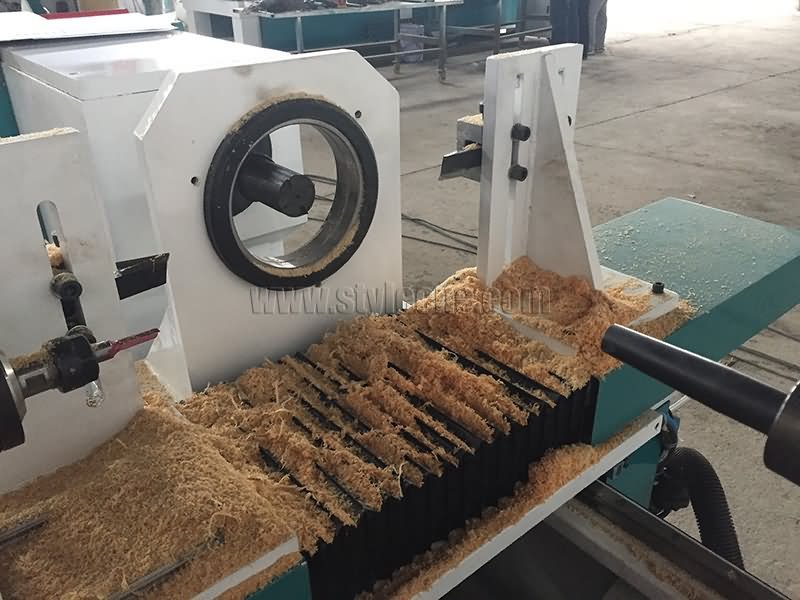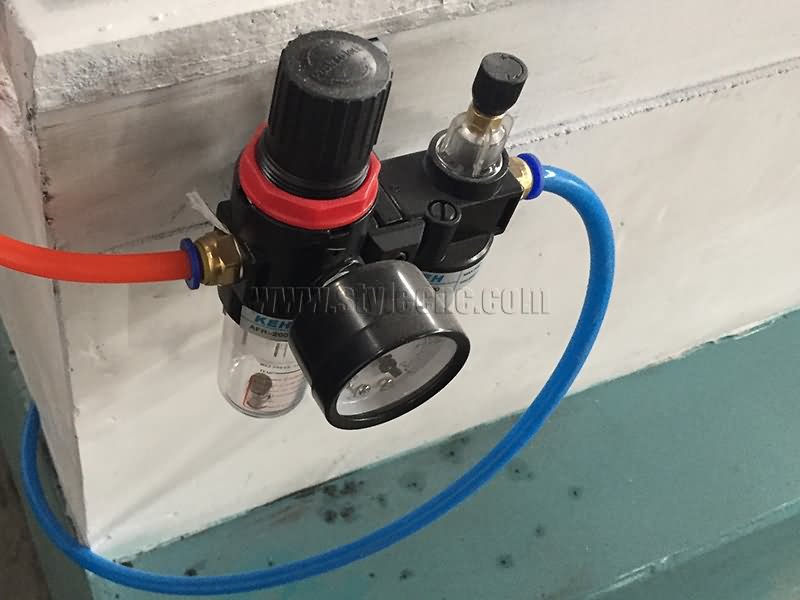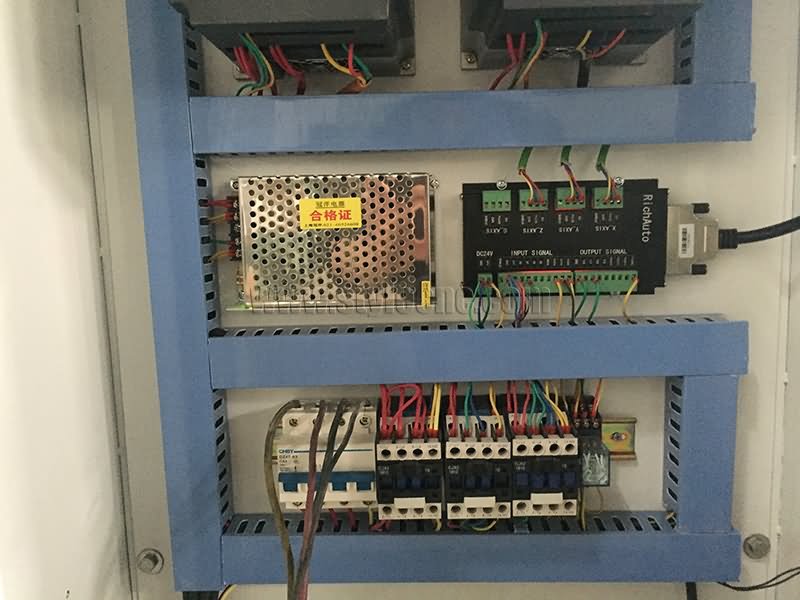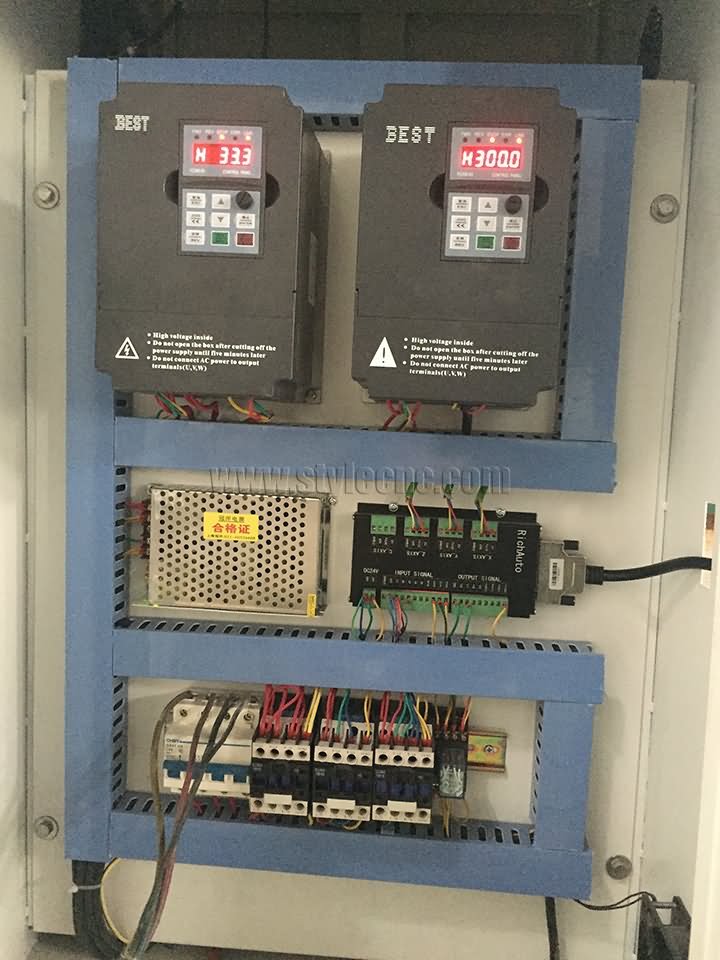 Applications of Affordable Best Budget Wood CNC Lathe Machine
Applicable Materials:
Bodhi, Bodhi root, mahogany, gold-rimmed nanmu, rosewood, mahogany, boxwood.
Applicable Industries:
Bead, barrel, all kinds of buddha heads, gourd pendant, hoist pieces, wood cup, bowl, whip, cigarette holder, eggs, ashtray, scroll painting head, pens and wine stoppers.
Cylindrical workpieces, bowl sharps, tubular sharps vehicle wood crafts, stairway balusters, staircase columns, stairway newel posts, end table legs, sofa table legs, dining table legs, bar stool legs, Roman column, general column, washstand, wooden table, wooden vase, car wooden furniture, children' s bed column, chair arm posts, chair stretchers, bed rails, sofa and bun feet, lamp posts, baseball bats, etc.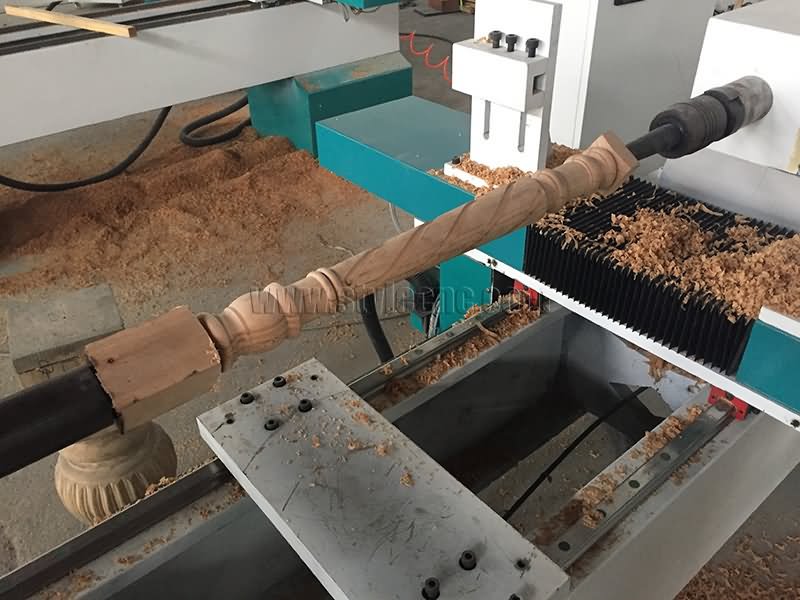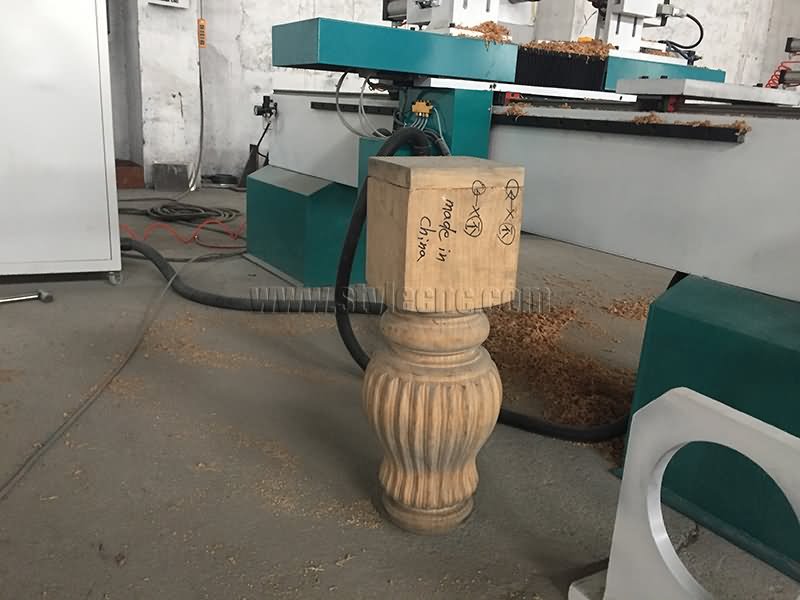 Affordable Best Budget Wood CNC Lathe Machine Projects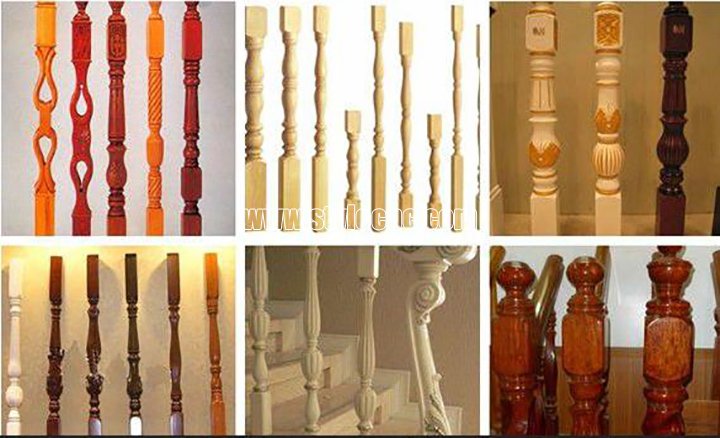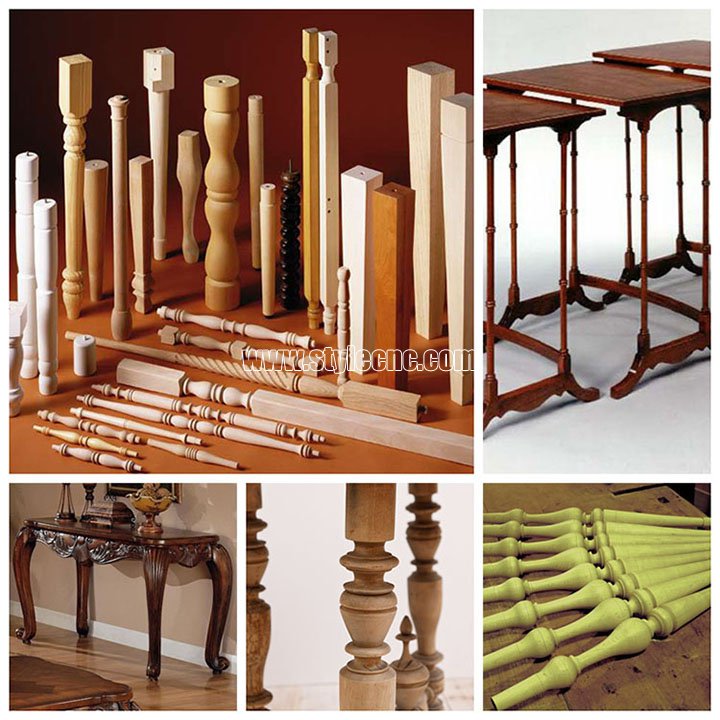 International Shipping Around the World
All the CNC routers can be shipped worldwide by sea, by air or by international express logistics via DHL, FEDEX, UPS. You are welcome to get a free quotation by filling up the form with name, email, detailed address, product and requirements, we will shortly contact you with the full information including the most suitable delivery method (fast, secure, discreet) and freight.
Post A Review
Customer Reviews and Testimonials
Deanna Espsoito

from United StatesPosted on

Jan 18, 2018

This CNC wood lathe machine has a nice heavy duty cast iron body. It's heavy enough to sit solidly on the ground and also run quietly.

Batsaikhan

from MongoliaPosted on

May 15, 2017

This wood lathe machine is very robust. Heavy duty. The lathe machine mount works great and is sturdy.