STM1325 4x8 CNC Router for Woodworking in Canada
STM1325 4x8 CNC wood router in Canada is used for handicrafts, high-end wooden doors, furniture, antique furniture and other products. Compared with manual carving, it is faster, and the products carved by wood CNC router machines are more exquisite. All kinds of patterns you design can be engraved soon, which greatly improves work efficiency.
STM1325 4x8 CNC router for woodworking in Canada is suitable for all kinds of softwood, hardwood, mahogany, density board, solid wood board, composite board, multilayer board, planed board, cork, native wood, PVC, gypsum, two-color board, aluminum-plastic board, hibiscus board (Fron Plate), plexiglass, acrylic, ABS, and other hard plastic and light metal materials for embossing, cutting, hollowing and other processes.
STM1325 4x8 wood CNC router can be used for high-precision and high-efficiency processing in multiple processes such as carving, hollowing, grooving, chamfering, horizontal milling of grooves, and forming and milling.
STM1325 4x8 CNC router for woodworking is one stand model, it is used to cut and carve wood, MDF, acrylic sheet, ABS, double color sheet, PVC foam sheet, wooden sheet, scagliola, PCB, granite, stone, aluminum, and soft metals.
Now it is in Canada customer's factory for woodworking.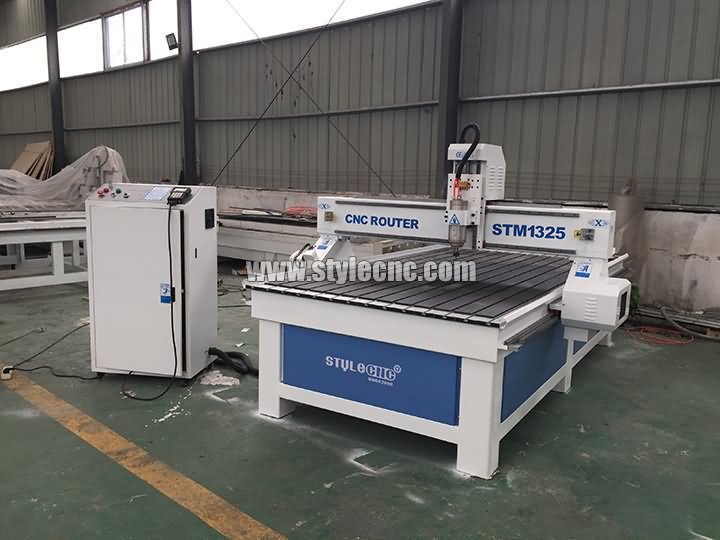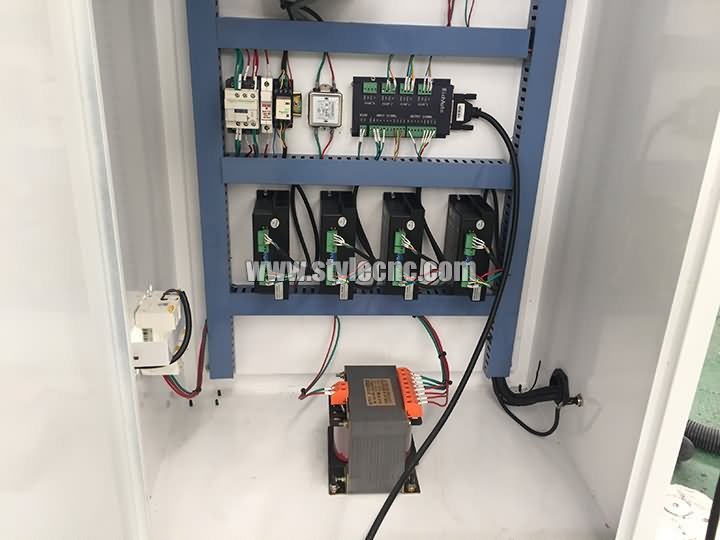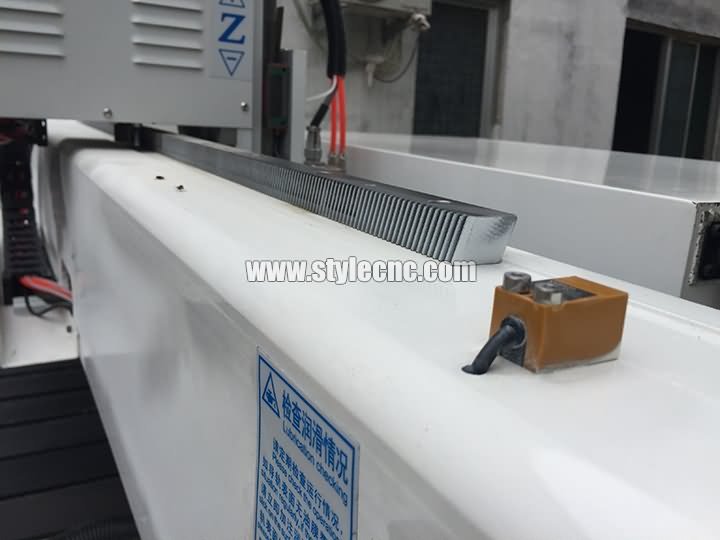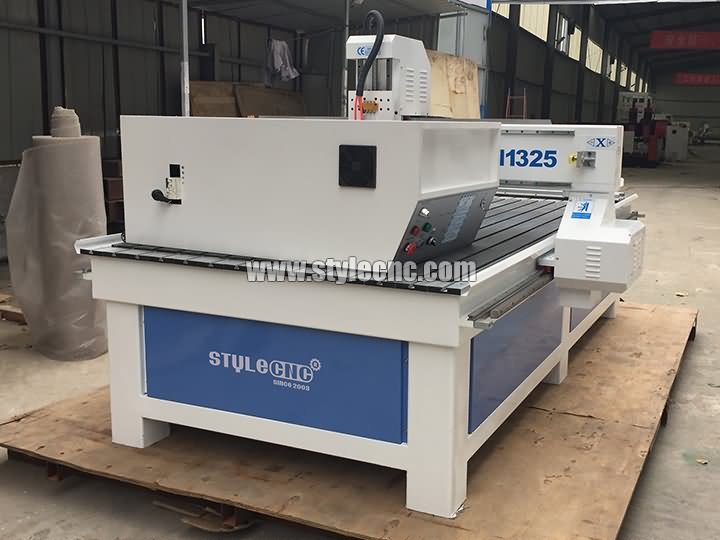 What does 4x8 CNC wood router do?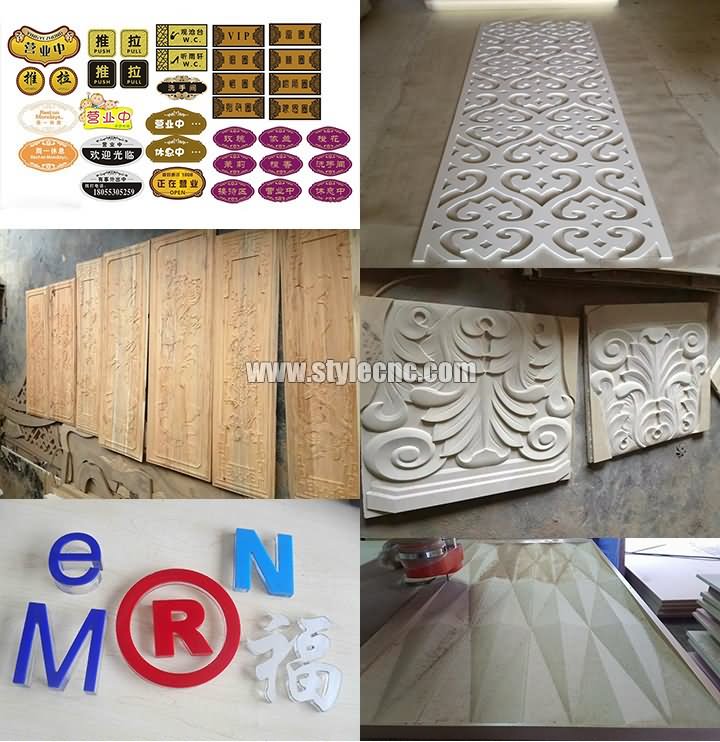 STYLECNC is professional for customized any sizes, any types of CNC routers, welcome to inquiry with your own designs.