Big size 1325 Leather Laser Cutter Machine for sale with best price
Model: STJ1325
Category: Non-metal laser cutting machine
Views:

816
Brand:
STYLECNC
®
Rating:
Standard Price:

$

4900.00

/ Set
Price Range:

$

4900.00

to

$

7000.00

/ Set according to configuration

The price will float according to the configurations of Big size 1325 Leather Laser Cutting Machine for sale
Supply Ability: 10 Sets / Month In stock! From - Jinan Style Machinery Co.,Ltd
Payment Terms: L/C(Letter of Credit), T/T(Telegraphic Transfer), Western Union, Alibaba
Mail to us
Request for Quotation
1325 Leather Laser Cutting Machine can engrave and cut big size nonmetal materials, such as leather, wood, acrylic, plastic, rubber. now the leather laser cutter for sale with best price.
Product Show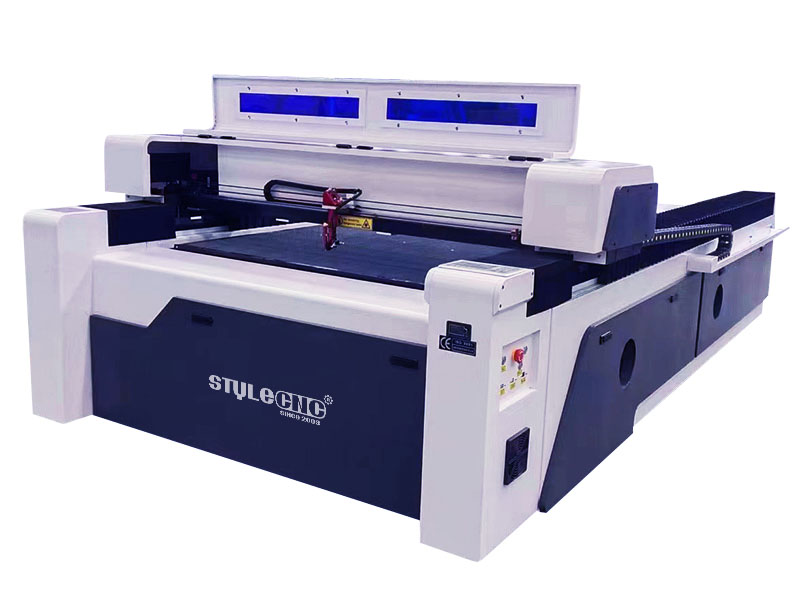 Leather Laser cutting machine Features:
1. Open-type worktable, which is widely used in cutting and engraving large size materials with high precision and speed, such as advertising, light industry, woodworking, arts and crafts.
2. Powerful stepper motors and high imported HIWIN linear guide ensure the fast speed and stability.
3. DSP control: RD6442 control system with high speed, stability, anti-interference ability. Advanced USB control and Flash Disk (U Disk) off-computer control system are optional.
4. CO2 laser tube 60W / 80W / 100W / 150W / 180W for option.
5. Professional software for Laser machine, which support PLT, DXF, BMP, AI, DSF formats, it is applicable for drawing programs such as Corel Draw, PhotoShop, Auto-CAD, etc.
6. The Laser cutting Machine has 512 memory which can allow to save and store files in the machine and can work without connecting computer.
7. Good design of dust-proof structure for X, Y axis to ensure longer life of the laser machine.
8. The stability and integrity design idea with advanced industry cooling system and water alarm Automatic Protection Function, improve the stability and safety of continuous operate. Perfect dust, pollution prevention design greatly improve the overall stability of the machine.
9. Using flying path design, unique structure, small optical path deviation, high stability, easy to adjust.

10. Optical Accessories adopts best imported K9 mirrors and ante focusing mirrors whose reflectivity and transmittance is the best with more detailed spot, more cutting edge .
11. Independent R&D efficient laser power: The laser machine adopts new high-voltage switch-mode, PWM master control technology, which is more stable.
Leather laser cutting Machine Applications:
Leather Laser cutter applicable industries:
Leather laser cutting machine is used for cloth, leather, toys, computer embroidery cutting, mould, crafts, bamboo and wood, advertising and building decoration ,packaging and printing, paper products industries.
Leather laser cutter applicable materials:
Leather laser cutting machine is available for engraving and cutting nonmetal materials such as acrylic, color plates, ABS board, rubber, plastic, cloth toys, leather, wool, crystal, glass, ceramic tile, jade, bamboo products, wood products.
Technical Parameters of Leather Laser cutter machine:
Model

STJ1325

Working Area

1300x2500mm

Laser Power

80W/100W/130w/150W/180W(optional)

Laser Type

Co2 laser

Laser Power Control

10%-100% software setting

Cutting Speed

0-60000mm/min

Preposition Accuracy

±0.01mm

Min. Shaping Character

English 1*1mm

Resolution

4500DPI

Graphic Format Supported

BMP, AI,DST, CDR, PLT, DXF, JPG, PGN

Software Supported

CorelDraw, Photoshop, AutoCAD,LaserCut, Tajima

Driving System

Stepper motor

Control System

DSP

Cooling Mode

Water cooling

Working Voltage

AC 110-220V±10%, 50-60Hz

Package

Wooden case

Standard Accessories

# CE standard
# 130W RECI laser tube
# Ruida 6442S controller
# USB offline
# Leadshine 573S15-L motor
# 3ND583 driver
# Taiwan Hiwin rail guide
# Shanghai Fulong belt
# Singapore lens and mirrors
# Blade table
# Red point
# Air pump ACO-009
# Water chiller CW5200
# Dust collector 550w
# Standard tool box

Optional Parts

# Rotary attachment
# Honey comb worktable
# Motorized up-down table(Z axis)
Detail pictures of Leather Laser Cutting Machine: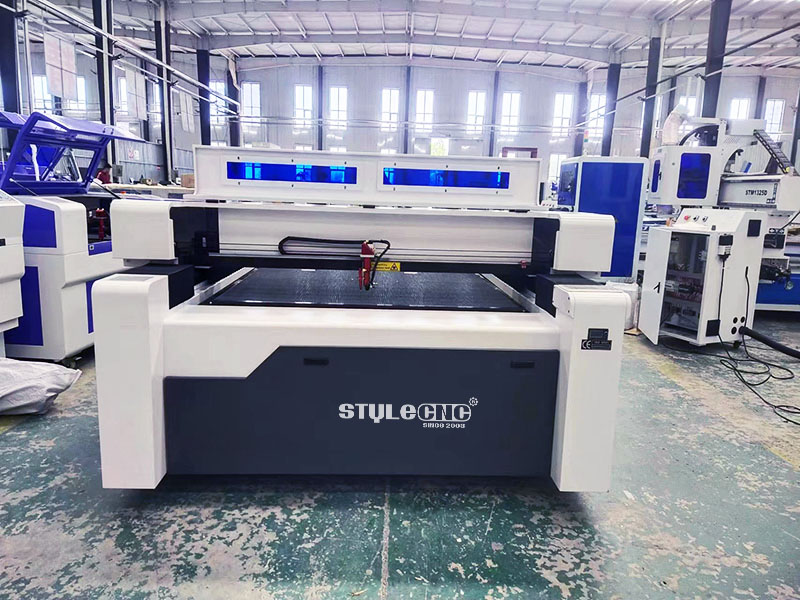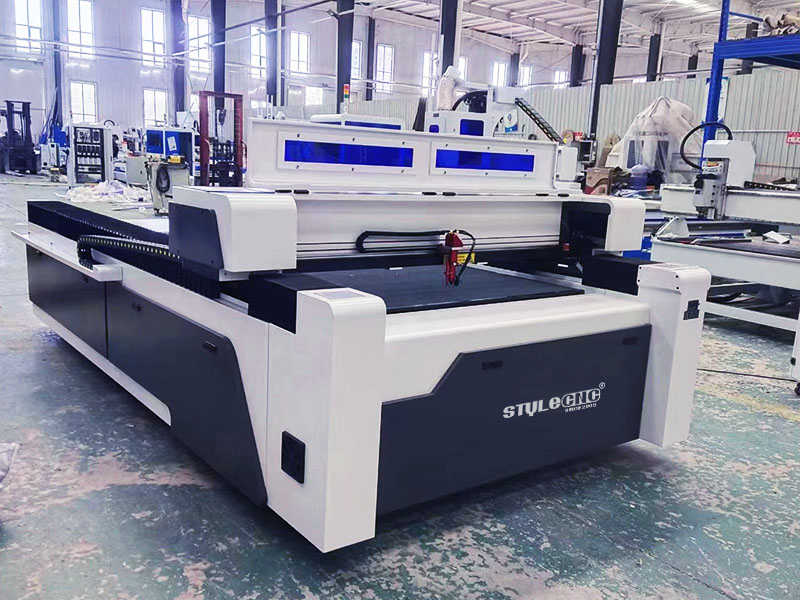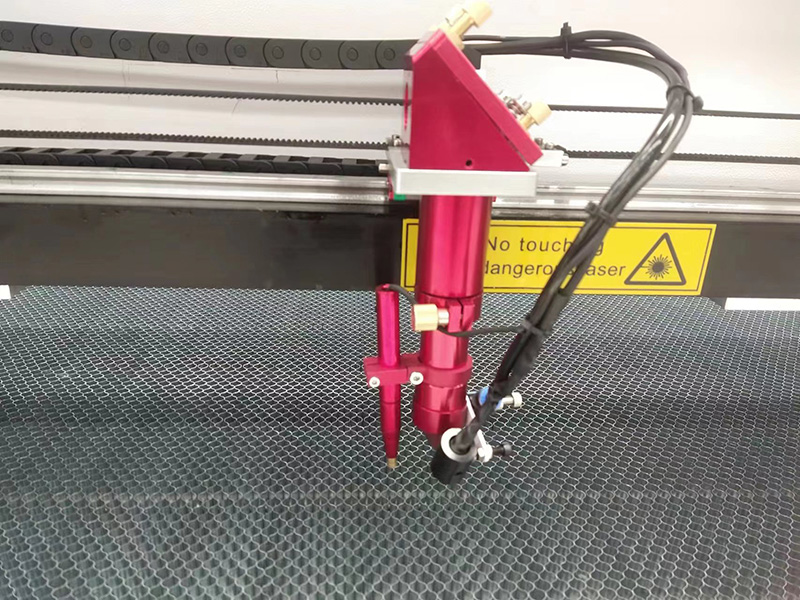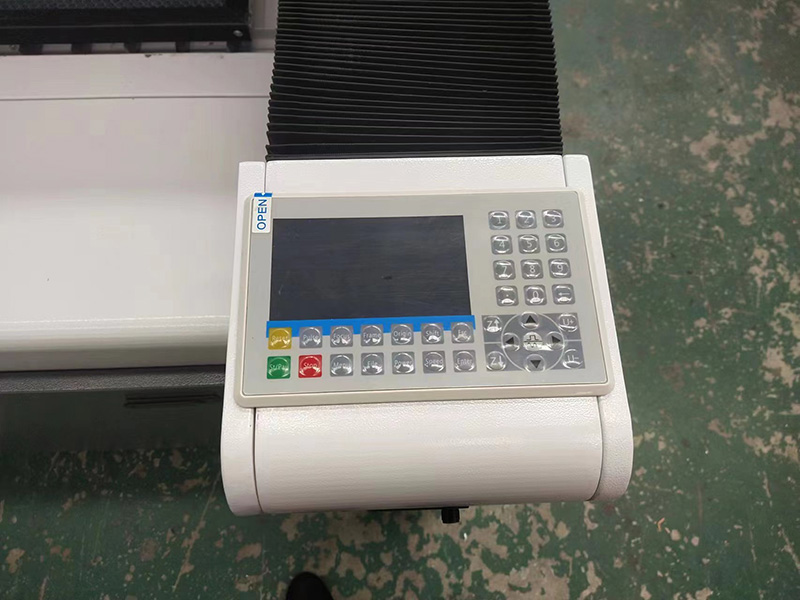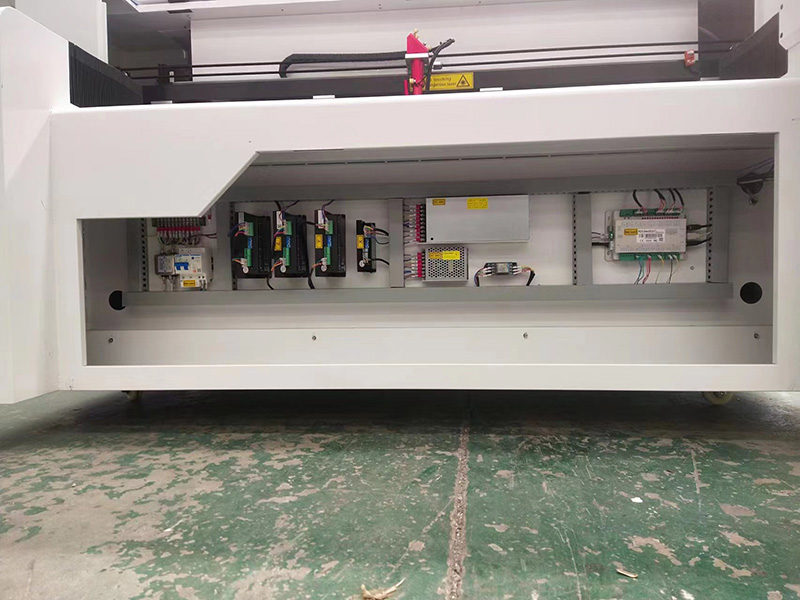 130W Leather Laser Cutting Machine Samples: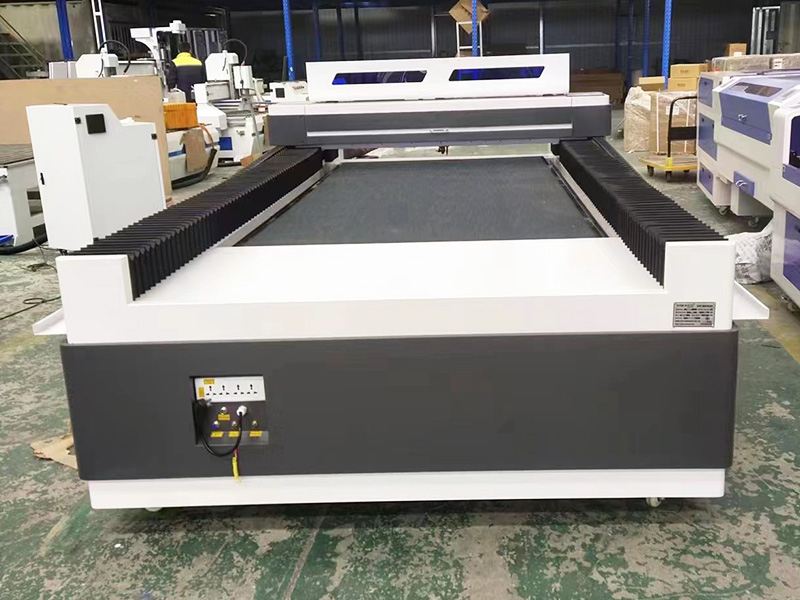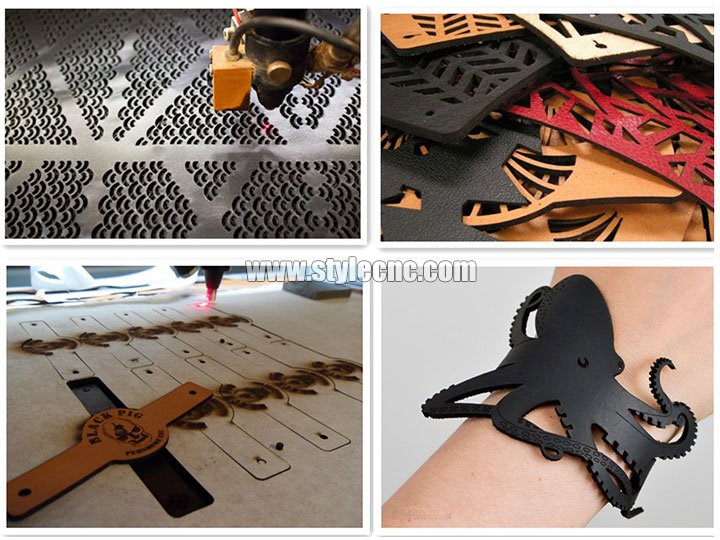 Scan QR code for mobile friendly

Data statistics, please wait a moment!
* is requiredRequest for Quotation
Write a customer review
Customer from Algeria [ IP: '197.116.9.*' ]

Received my laser packaged well in a woodcrate. All accessories were secured inside and accounted for. Construction is solid everything was already lined up for us (mirrors, laser, dot, belts). Once we had everything setup and tested it out I am super happy with my purchase!

Customer from United States [ IP: '67.237.252.*' ]

high quality machine as describing all are good perfect packing thanks my dear.

Customer from United States [ IP: '146.184.0.*' ]

I have been operating this machine for a little over a month and it has held up great. I thought that my tube was starting to wear out but I contacted the seller and got some great troubleshooting advise that helped me get back up and running. Their service was very good. These types of machines all need regular servicing and maintenance, if you are willing to learn a little about how it all works and take care of it, I feel like it is an awesome product for the price point and it is definitely a workhorse.
Related Articles
How to install CO2 laser engraving and cutting machine correctly?

This article will help you to know the process of how to correctly install CO2 laser engraving and cutting machine with pictures and videos.User Manual

Daily maintenance of fiber laser cutting machine

Every time before starting up the fiber laser cutting machine, first check the 2nd and 3rd reflecting mirror as the daily maintenance of fiber laser cutting machine.User Manual

Fiber laser cutting machine VS CO2 laser cutting machine

A guide to tell you what are the differences between fiber laser cutting machine and CO2 laser cutting machine, let you know what are the advantages of fiber laser cutting machine compared with CO2 laser cutting machine, so that you can makeIndustry News

How much does a laser cutting machine cost?

How much does a laser cutting machine cost? This is determined by laser cutting machine accessories, function, power, service and processing factors such as format and set. So, how do we choose?Industry News

Application of laser cutting machine in food processing

As a kind of automatic cutting tool, laser cutting machine seldom used in food processing. So, STYLECNC will discuss the feasibility and superiority of the laser cutting machine application in food processing.Industry News

Laser cutting machine VS Plasma cutting machine

Compared with plasma cutting machine, laser cutting machine has its own advantages, also has its own disadvantages, you should make a choice according to your actual needs.User Manual

How to operate a laser cutter machine?

In the use of a laser cutter machine, you will encounter many operation issues, it is to your benefit to know how to correctly operate a laser cutter machine.User Manual

Why CO2 laser cutting machine X axis and Y axis shaking?

In the process of using CO2 laser cutting machine, you may encounter shaking of X axis and Y axis, how to solve the problem? Let STYLECNC tell you.User Manual

What factors affect the cutting quality of fiber laser cutting machine

There are several factors that affect the thickness and velocity of the fiber laser cutting machine. such as the thickness and roughness of the material.Industry News

Laser cutting solutions for metal

3000W fiber metal laser cutting machine ST-FC4020 has faster cutting speed and higher quality cuting result compared to other cutting solutions. CNC Solutions
Contact STYLECNC
Jinan Style Machinery Co.,Ltd
Tel: +86-531-83161518
Mob/Whatsapp/WeChat: +86-18766148818
Skype:
Email: info@stylecnc.com
Website: www.stylecnc.com
Office: Yongda Buliding, Nanquanfu Street, Licheng District, Jinan, Shandong, China
Factory: Huashan Industrial Park, Licheng District, Jinan, Shandong, China