1000W/2000W/3000W Fiber Laser Metal Fabricator for Sale at Cost Price
Laser Source: Raycus, IPG, MAX, RECI
Laser Power: 1000W, 1500W, 2000W, 3000W, 4000W, 6000W, 8000W, 12000W
Price Range: $37500.00 to $365000.00 / Set Based On The Features
Supply Ability: 180 Sets / Month Waiting for Your Order in Stock
Global Shipping: Available to Your Location in
Payment Terms: T/T, Credit Cards, e-Checking, Alibaba Trade Assurance
1000W/2000W/3000W fiber laser cutter is used for cutting metal parts, arts, crafts, signs, signage, logos, letters, texts, kitchenware, and more sheet metal fabrication plans. Now the best fiber laser metal cutter for sale at cost price.
Demonstration Video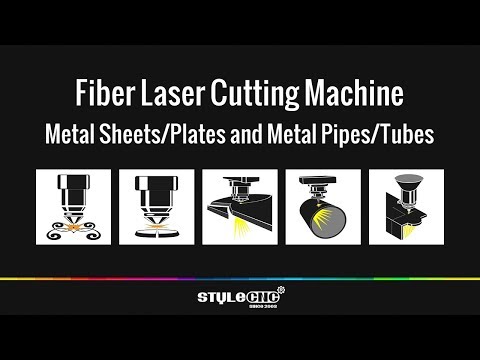 Product Details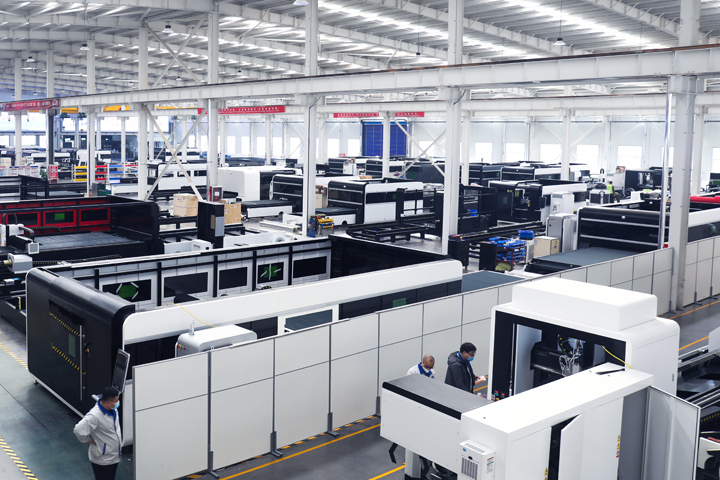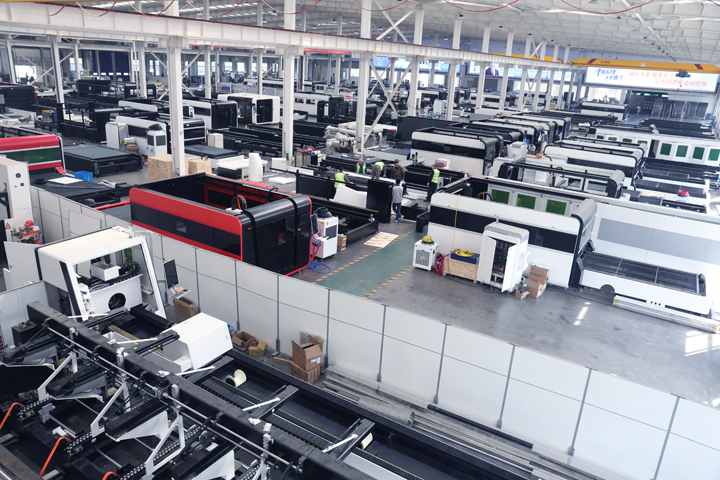 Advantages of 1000W/2000W/3000W Fiber Laser Cutter for Metal Fabrication:
1. The metal laser cutter adopts gantry type single-side double-drive structure, imported high-precision reducer, gear rack and linear guide, smooth transmission, fast acceleration, Bit precision.
2. Both the bed and the moving beam adopt the whole welded structure. After annealing, rough machining and vibration aging, the welding process can be completely eliminated. Processing of stress, rigidity, high precision, can be maintained for a long time without deformation.
3. X, Y axis with high-precision servo motors, bed movement performance greatly improved, acceleration up to 1.5G, to ensure that the whole machine has high speed and high acceleration performance.
4. Using the windows operating system based CypCut fiber laser cutting machine dedicated CNC system, integrated a lot of laser cutting control dedicated functions Module, powerful, simple operation.
5. Switzerland RAYTOOLS Laser Head is capable of automatic height adjustment to maintain constant focal length and stable cutting quality.
6. Germany high-precision electronic proportional valve, precise control of cutting auxiliary gas pressure, in order to achieve the best cutting results.
Technical Parameters of 1000W/2000W/3000W Fiber Laser Cutter for Metal Fabrication:
| | |
| --- | --- |
| Model | ST-FC3015G |
| Laser Source | Raycus (IPG, MAX, RECI for Option) |
| Laser Power | 1000W (1500W, 2000W, 3000W, 4000W, 6000W, 8000W, 12000W for Option) |
| Max Working Area | 1500mm x 3000mm |
| Repeated Location Accuracy | ±0.02mm |
| Max Acceleration | 1.5G |
| Max Cutting Speed | 120m/min |
| Machine Weight | 8000KG |
Application Materials of 1000W/2000W/3000W Fiber Laser Cutter for Metal Fabrication:
1000W/2000W/3000W fiber laser cutter is suitable for metal fabrication such as stainless steel sheet, mild steel plate, carbon steel sheet, alloy steel plate, spring steel sheet, iron plate, galvanized iron, galvanized sheet, aluminum plate, copper sheet, brass sheet, bronze plate, gold plate, silver plate, titanium plate, and other metal sheets, metal plates.
With rotary device add on, it can also cut metal tubes and metal pipes.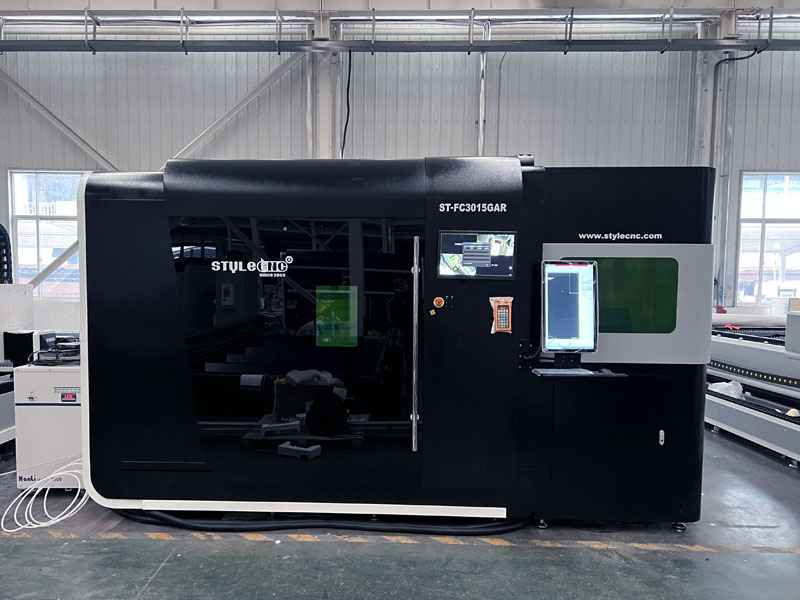 Application Industries of 1000W/2000W/3000W Fiber Laser Cutter for Metal Fabrication:
1000W/2000W/3000W fiber laser cutter is widely used for manufacture billboard, advertising, signs, signage, metal letters, LED letters, kitchenware, advertising letters, sheet metal fabrication, metal components and parts, ironware, chassis, racks & cabinets fabrication, metal crafts, metal art ware, elevator panel cutting, hardware, auto parts, glasses frame, electronic parts, nameplates, etc.
1000W/2000W/3000W Fiber Laser Cutter for Metal Fabrication Projects: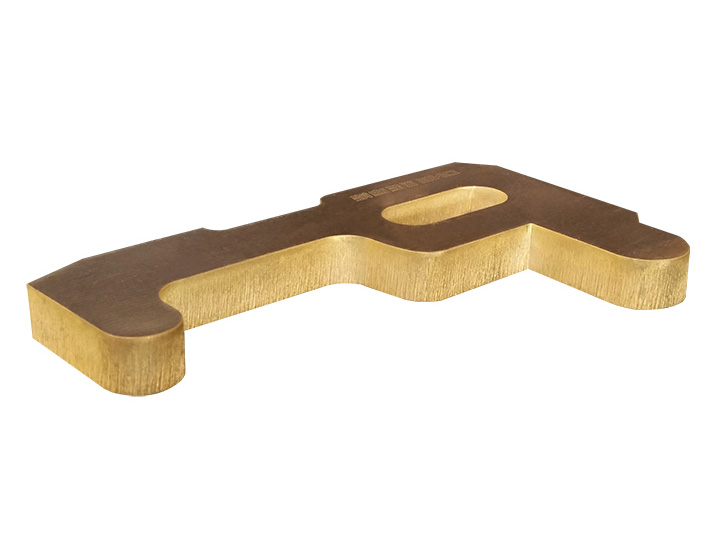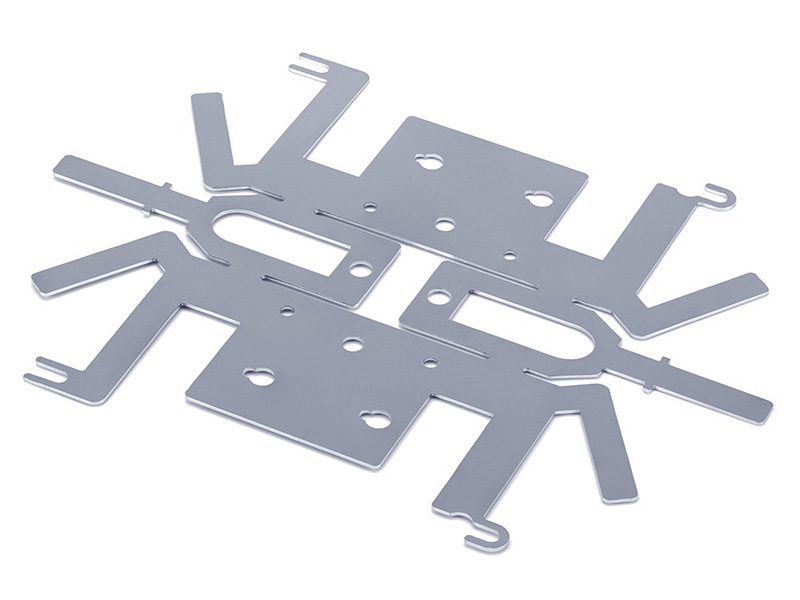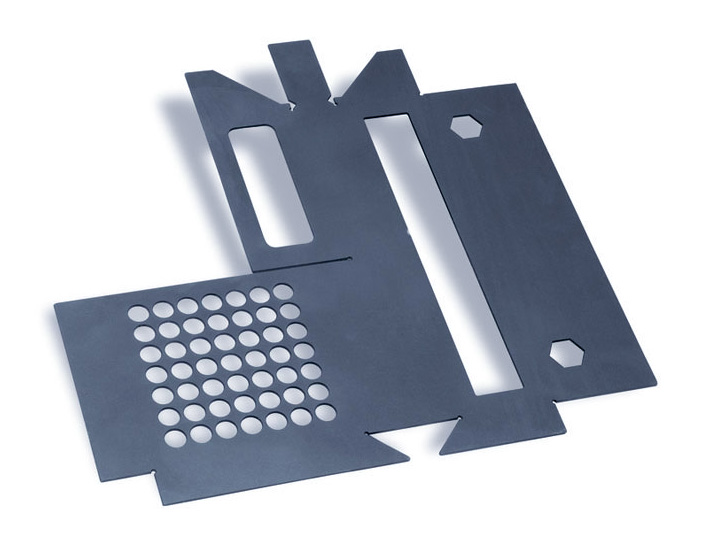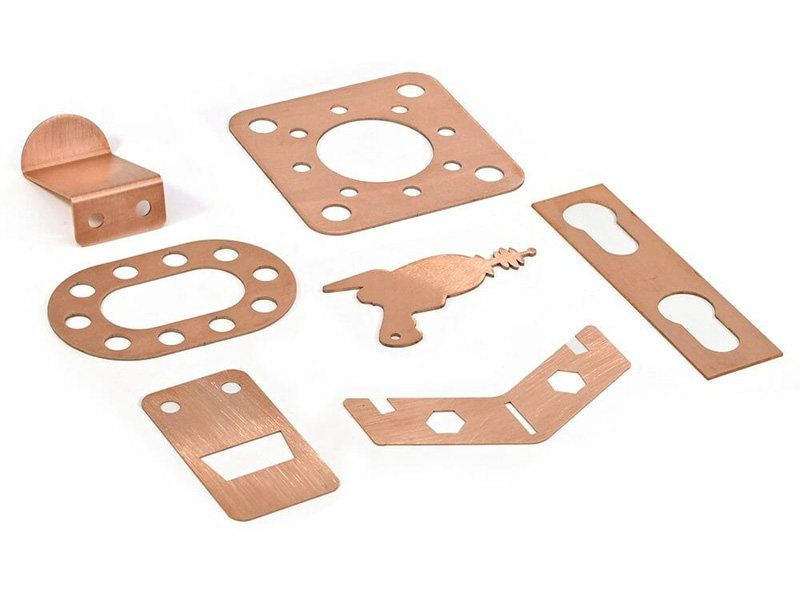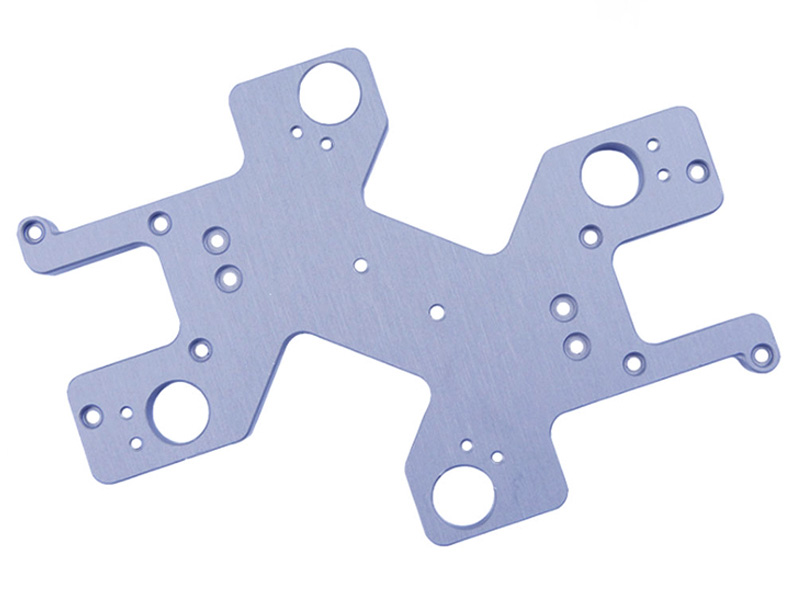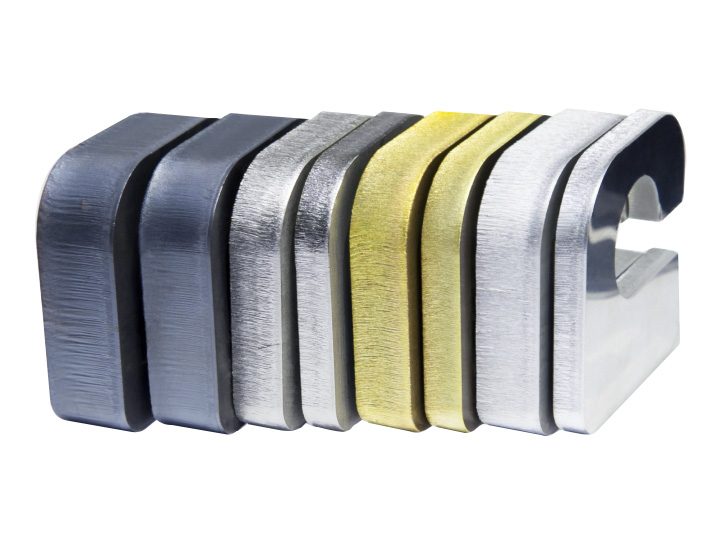 Package of Fiber Laser Cutting Machine for Metal Fabrication:
1. Strong water resit bottom in plywood.
2. Laser source (separated plywood case) and spare parts on the laser bed.
3. Corner protect by foam and fixed by protective film.
4. All covered by strong and hard protective film.
5. Vacuum packing.
6. Inside steel frame protector.
7. Plywood packing and steel strip outside fixed the box.
8. Finishing packing by normal container or frame container.
Pre-Sale Service of Fiber Laser Cutting Machine for Metal Fabrication:
1. Free sample cutting service:
For free sample cutting/testing, please send us your CAD file (.plt or .ai), we will do cutting in our factory and make video to show you the cutting process and result, or send samples to you to check the cutting quality.
2. Progressing Solution Design:
According to customer's product processing requirement, we can design the unique solution that supports higher manufacturing efficiency and better processing quality for customer.
3. Customized machine design:
According to customer's application, we may revise our machine according to customer's convenience and high production efficiency.
After-Sale Service for Fiber Laser Metal Cutter: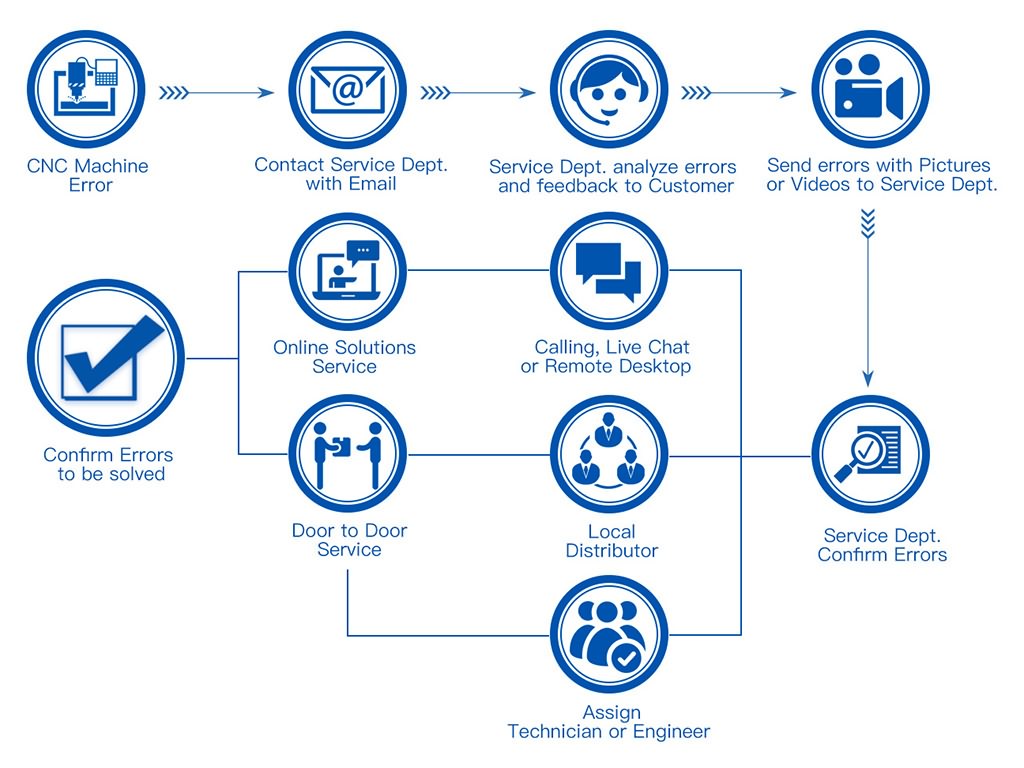 1. We will supply the laser machine with training video and user's manual in English for installing, operation, maintenance and trouble-shooting, and shall give technical guide by remote,such as TeamViewer, E-mail, Telephone, Mobile, Whatsapp, Skype, 24/7 online chat, and so on, when you meet some problem of installation, operation or adjusting. (Recommended)
2. You can come to our laser machine factory for training.We will offer professional guidance. Direct and effective face-to-face training. Here we have assembled equipment, all sorts of tools and testing facility. Training Time: 3~5 days (Recommended)
3. Our engineer will do a door-to-door instruction training service at your local site. We need your help to deal with the visa formality, prepaid traveling expenses and accommodation to us during the business trip and service period before their dispatch. It's better to arrange a translator (if no English-speaking) for our engineers during the training period.
Warranty for Fiber Laser Metal Cutter:
1. 3 years for the whole metal laser cutting machine, laser device 18 months, chiller 12 months, lens/mirror/nozzle without warranty.
2. Long life-time maintenance, after-sale department will offer 24/7 English online support.
3. Except the damage artificially, we are responsible for offering the fittings free of charge during warranty.
4. After the warranty period expired, the buyer only need to pay the actual maintenance cost.
5. Certificate support: CE, FDA, SGS.
If you have an idea to get a free quotation of fiber laser metal cutter, please answer the questions as following and tell us by email, so that we can recommend the most suitable laser machine and quota the affordable price to you directly.
1. Do you need to cut metal sheets/plates, metal pipes/tubes only or both?
2. If need to cut tubes, What is your tube length, diameter and max thickness?
3. For cutting metal sheet, what is the max working area required?
4. After processed, what the materials will be used for? (Applications)
5. Which seaport is the nearest to you?
6. Do you have any experience in the fiber laser cutting machine?
7. What is your online chat way? Such as Skype, Whatsapp, etc.
8. Are you an end user or reseller?
International Shipping Around the World
All the CNC laser machines can be shipped worldwide by sea, by air or by international express logistics via DHL, FEDEX, UPS. You are welcome to get a free quotation by filling up the form with name, email, detailed address, product and requirements, we will shortly contact you with the full information including the most suitable delivery method (fast, secure, discreet) and freight.
Post A Review
Customer Reviews and Testimonials
Andrew Doyle

from United StatesPosted on

Mar 05, 2022

I bought this for my workshop to cut profiles in 1/4 thick steel tube and 12 gauge sheet metal. The fiber laser metal cutting system works great for the money. I would recommend purchasing this to anyone looking for the best budget sheet metal cutter. Be safe in cutting, it is a high power laser machine, follow the safety precautions.

Jiří

from Czech RepublicPosted on

Feb 12, 2019

The whole production stay in safe with this enclosed cover of the fiber laser metal cutting machine, at least my boss thinks so. And the exchange table helped cutting 20mm MS a lot. An frame crane is all you need.