Affordable 4x8 CO2 Laser Cutting Machine for Sale at Cost Price
Type: CO2 Laser Cutting Machine
Sale Price: $5400.00 / Set
Price Range: $5400.00 to $12500.00 / Set Based On The Features
Supply Ability: 600 Sets / Month Waiting for Your Order in Stock
Global Shipping: Available to Your Location in
Payment Terms: T/T, Credit Cards, e-Checking, Alibaba Trade Assurance
Low cost 4x8 CO2 laser cutting machine 300W is used to engrave and cut hard nonmetal materials such as wood, plywood, MDF, plastic, acrylic, color plates, ABS, and rubber. Now the affordable 4x8 CO2 laser cutter for sale at cost price.
Demonstration Video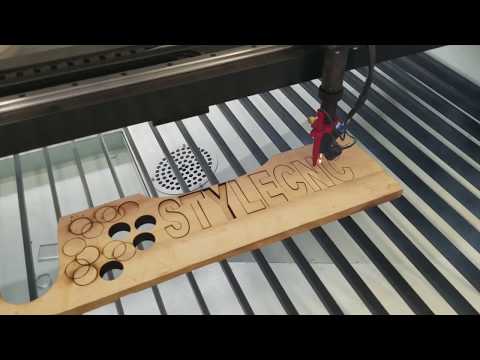 Product Details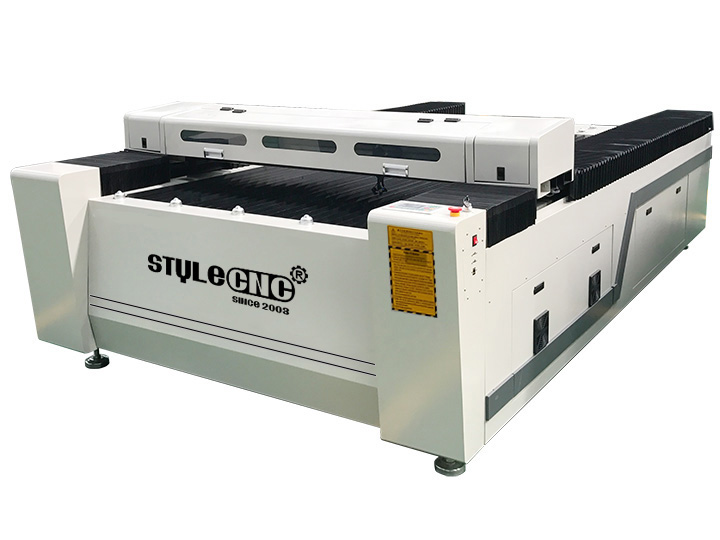 Features and Advantages of 4x8 CO2 Laser Cutting Machine 300W
1. The CO2 laser cutting machine adopts open-type worktable, which is widely used in cutting and engraving large size materials with high precision and speed, such as advertising, light industry, woodworking, arts and crafts.
2. Powerful stepper motors and high imported HIWIN linear guide ensure the fast speed and stability.
3. DSP control: RD6442 control system with high speed, stability, anti-interference ability. Advanced USB control and Flash Disk (U Disk) off-computer control system are optional.
4. Independent R&D efficient laser power: New high-voltage switch-mode, PWM master control technology, which is more stable.
5. Professional software for laser machine, which can support PLT, DXF, BMP, AI, DSF formats, it is applicable for drawing programs such as Corel Draw, PhotoShop, Auto-CAD, etc.
6. The CO2 laser cutting machine has 512 memory which will allow to save and store files in the machine and can work without connecting computer.
7. Good design of dust-proof structure for X, Y axis to ensure longer life of the machine.
8. The stability and integrity design idea with advanced industry cooling system and water alarm Automatic Protection Function, improve the stability and safety of continuous operate. Perfect dust, pollution prevention design greatly improve the overall stability of the machine.
9. Using flying path design, unique structure, small optical path deviation, high stability, easy to adjust.
10. Optical Accessories adopts best imported K9 mirrors and ante focusing mirrors whose reflectivity and transmittance is the best with more detailed spot, more cutting edge .
Technical Parameters of 4x8 CO2 Laser Cutting Machine 300W
| | |
| --- | --- |
| Model | STJ1325 |
| Working Area | 1300mmx2500mm (4x8 feet) |
| Laser Power | 80W-300W |
| Laser Type | CO2 laser |
| Laser Power Control | 10%-100% software setting |
| Cutting Speed | 0-60000mm/min |
| Preposition Accuracy | ±0.01mm |
| Min Shaping Character | English 1*1mm |
| Resolution | 4500DPI |
| Graphic Format Supported | BMP, AI, DST, CDR, PLT, DXF, JPG, PGN |
| Software Supported | CorelDraw, Photoshop, AutoCAD, LaserCut, Tajima |
| Driving System | Stepper motor |
| Control System | RD controller |
| Cooling Mode | Water cooling |
| Working Voltage | AC 110-220V ± 10%, 50-60Hz |
| Package | Wooden case |
Standard Accessories of 4x8 CO2 Laser Cutting Machine 300W
- CE standard
- 1300mm*2500mm working area
- 80W - 300W CO2 laser tube
- Ruida controller
- USB offline
- Leadshine 573S15-L motor
- 3ND583 driver
- Taiwan Hiwin rail guide
- Shanghai Fulong belt
- Singapore lens and mirrors
- Blade table
- Red point
- Air pump ACO-009
- Water chiller CW6000
- Dust collector 550w
- Standard tool box
Optional Parts of 4x8 CO2 Laser Cutting Machine 300W
- Rotary attachment
- Honey comb worktable
- Motorized up-down table(Z axis)
Details of 4x8 CO2 Laser Cutting Machine 300W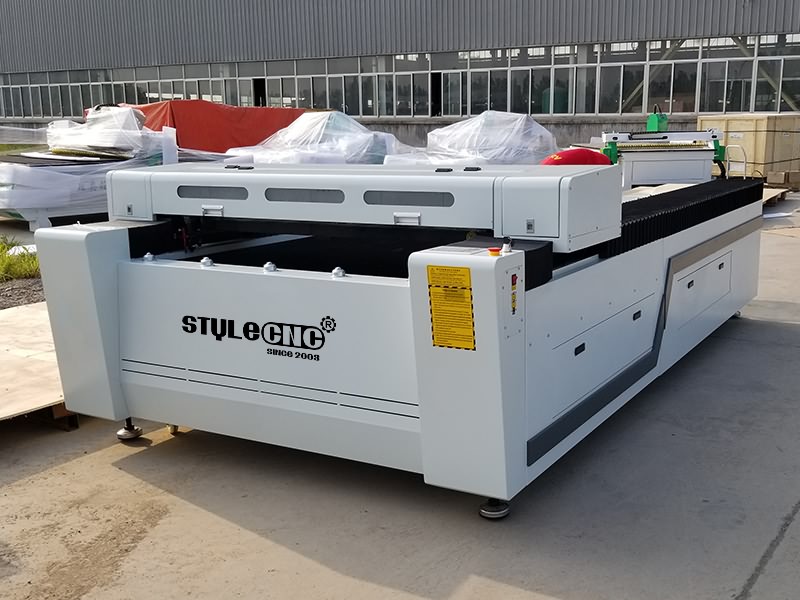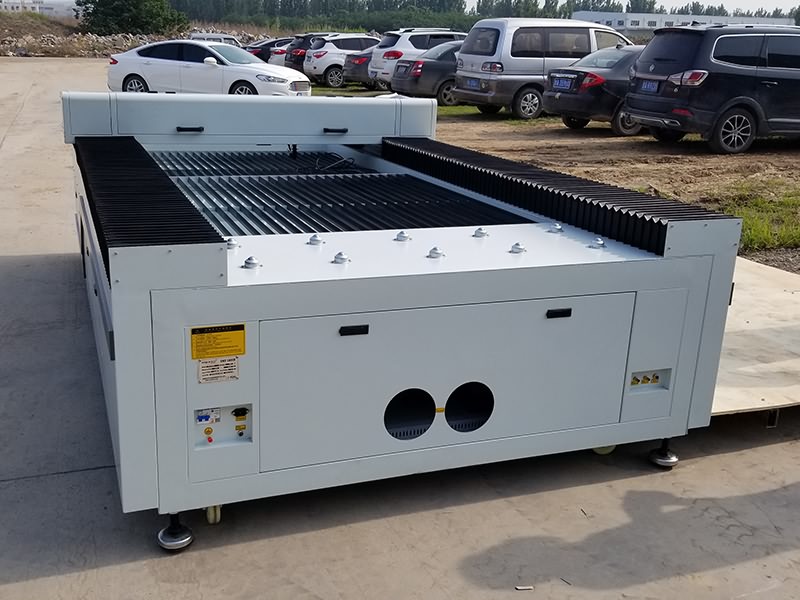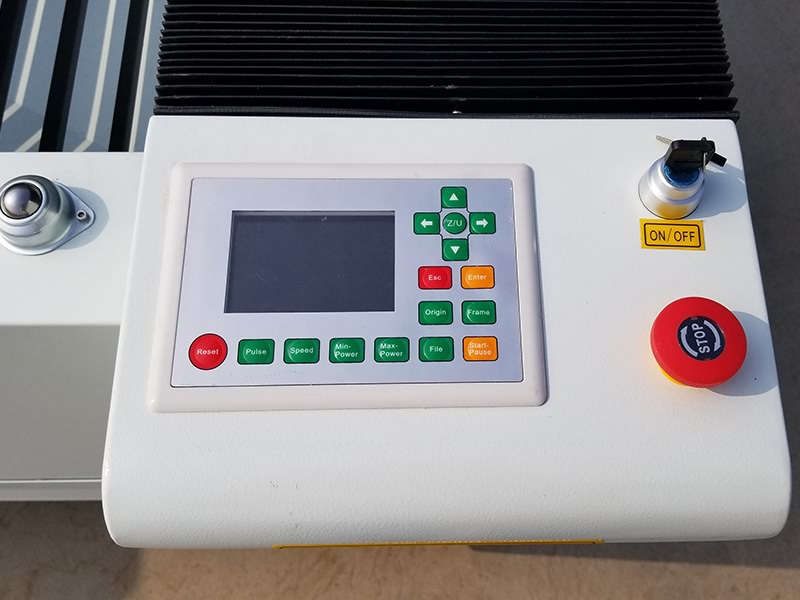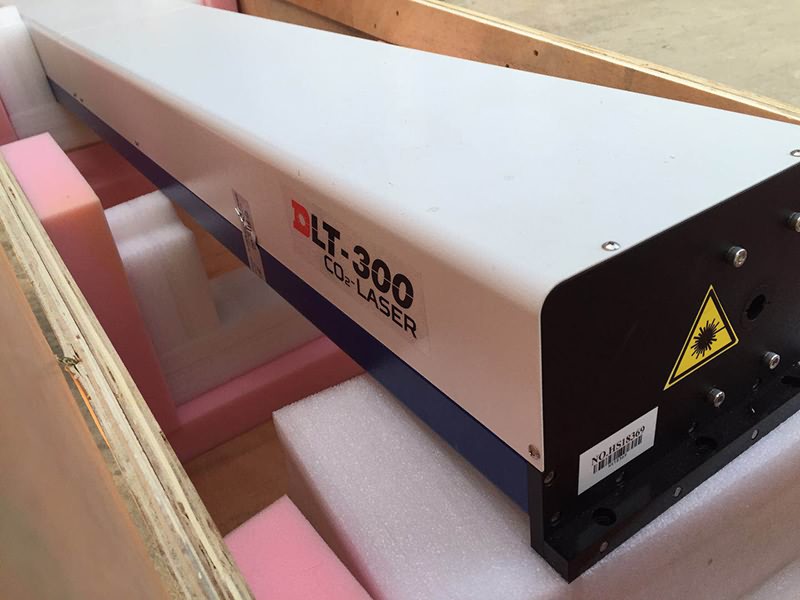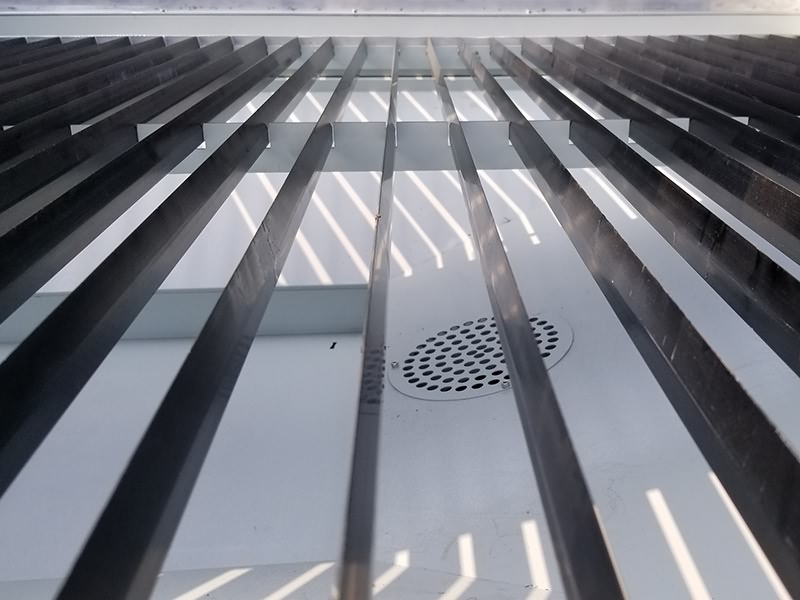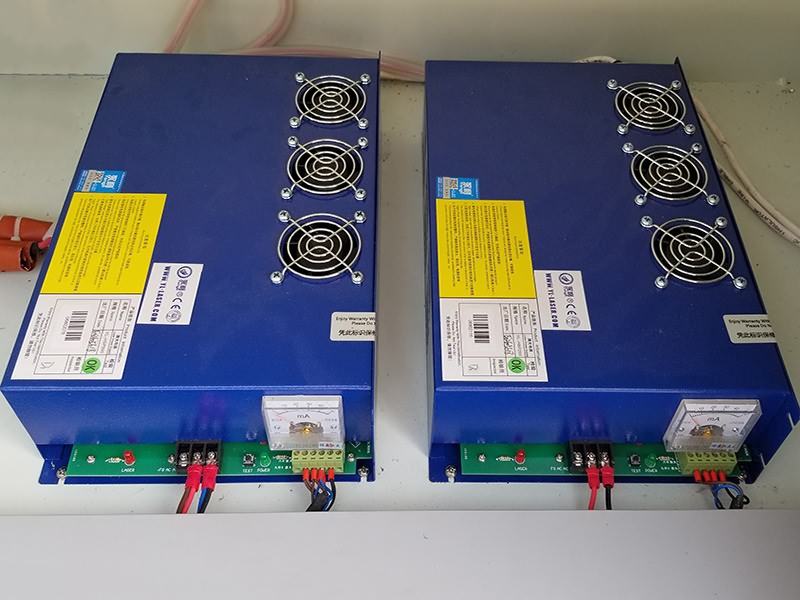 4x8 CO2 Laser Cutting Machine Applications
CO2 laser cutter applicable industries:
CO2 laser cutter is used for cloth, leather, toys, computer embroidery cutting, mould, crafts, bamboo and wood, advertising and building decoration, packaging and printing, paper products industries.
CO2 laser cutter applicable materials:
CO2 laser cutter is available for engraving and cutting hard nonmetal materials such as acrylic, color plates, ABS board, rubber, plastic, cloth toys, leather, wool, crystal, glass, ceramic tile, jade, bamboo, wood, etc.
4x8 CO2 Laser Cutting Machine Projects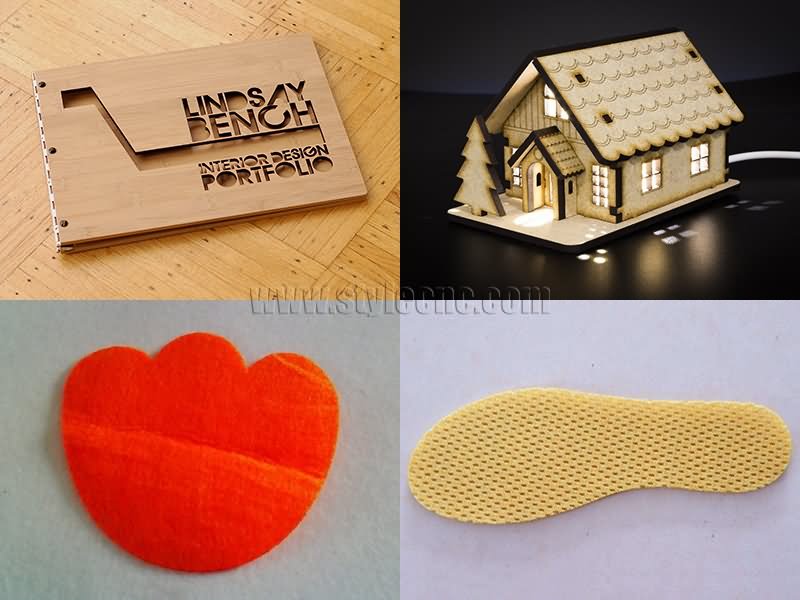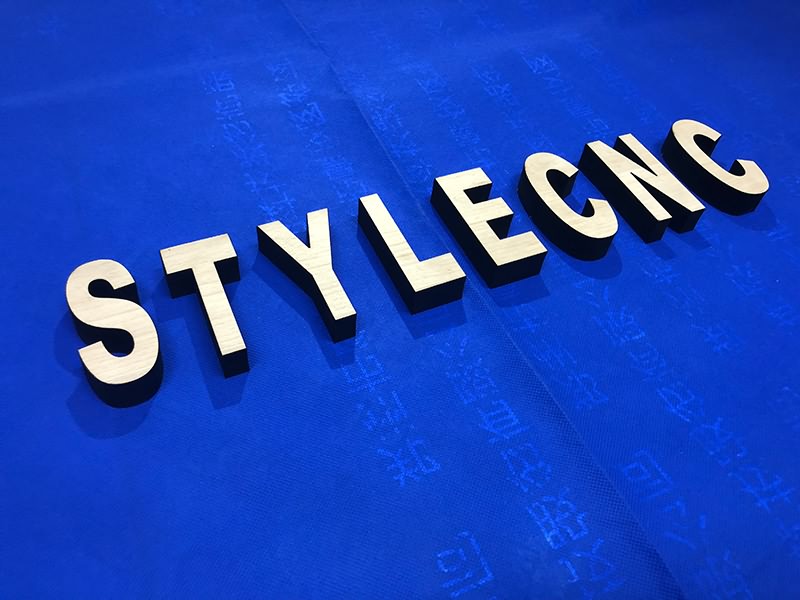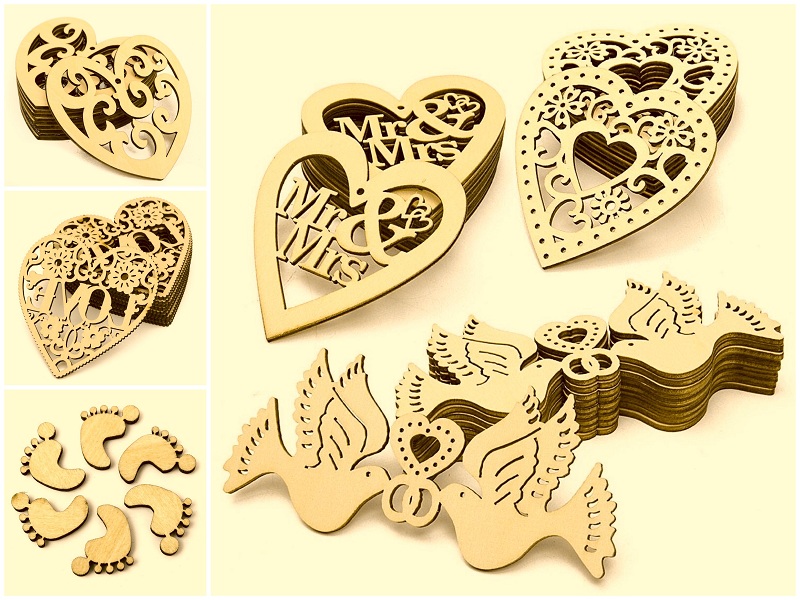 International Shipping Around the World
All the CNC laser machines can be shipped worldwide by sea, by air or by international express logistics via DHL, FEDEX, UPS. You are welcome to get a free quotation by filling up the form with name, email, detailed address, product and requirements, we will shortly contact you with the full information including the most suitable delivery method (fast, secure, discreet) and freight.
Post A Review
Customer Reviews and Testimonials
Steve Chambers

from South AfricaPosted on

Aug 23, 2020

Before purchasing this co2 laser cutting machine, I have done a lot of research. I investigated specs and reviews that I could find. finally i chose this machine, because it has high quality, when I received the machine, it was great.

Oscar J Talamas

from United StatesPosted on

Jun 14, 2018

We started with a $1200 laser cutter and outgrew it fast. We moved up to this one and have found it to have more capability. Now I believe STYLECNC's seller told me "you get what you pay". LOL.