Small CNC Router Machine with Automatic Tool Changer for Sale at Low Price
Sale Price: $6000.00 / Set
Price Range: $6000.00 to $20000.00 / Set Based On The Features
Supply Ability: 360 Sets / Month Waiting for Your Order in Stock
Global Shipping: Available to Your Location in
Payment Terms: T/T, Credit Cards, e-Checking, Alibaba Trade Assurance
Small CNC router machine 6090 with automatic tool changer (ATC) and 2x3 table size is designed for those who need multiple tools for CNC routing projects without enough space for a larger CNC machine.
Demonstration Video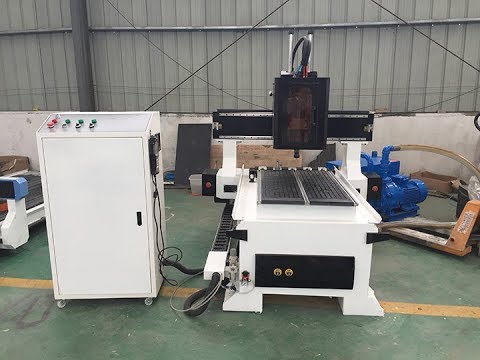 Product Details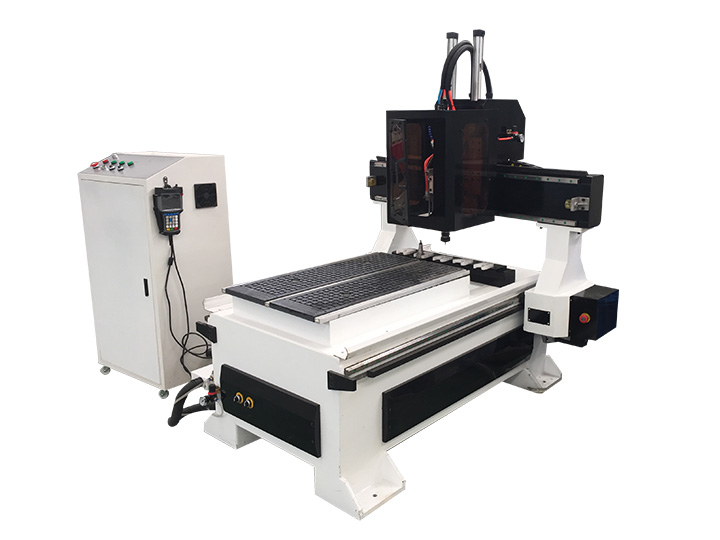 Small CNC router machine 6090 with ATC system (Automatic Tool Changer) and 2x3 table size is one entry-level CNC router for small-envelope projects. It is small enough to work for someone without enough space.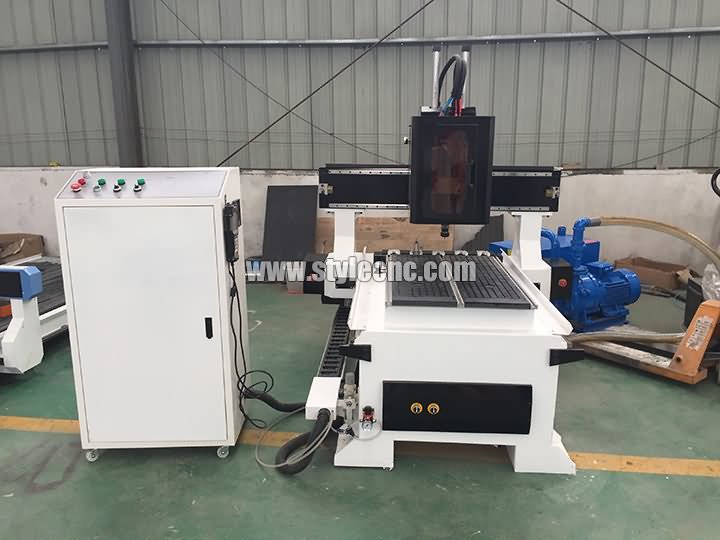 Features of Small CNC Router Machine with Automatic Tool Changer (ATC)
1. The spindles have water-cooling or air-cooling for different usage, If you need to cut aluminum, it is better to use water-colling spindle. If only for woodworking, the air-cooling spinlde is better.
2. The CNC control systems have Taiwan Syntec controller, DSP controller and Mach3 controller, it is depend on the price and functions.
3. T-slot table and vacuum table for choose.
4. Welded structure by thick square steel stabilized under high temperature, ensures minimum distortion, excellent rigidity and powerful strength.
5. Automatic lubricating system, one touch can finish periodic maintenance easily.
6. Internationalized directives ensure that it is compatible with CAD/CAM software like Type3, Artcam, Castmate, Proe, UG, Artcut.
7. Linear automatic tool changer system with 5 tools storage.
Applications of Small CNC Router Table with Automatic Tool Changer (ATC)
The small CNC router kit is suitable for woods, MDF, acrylic, artificial stone, artificial marble, bamboos, organic boards, double-color board, PVC board, aluminum, brass and other materials processing.
The small CNC router table is widely used in woodworking industry, stone industry, advertising industry, artwork or decoration industry, electronica industry, mold industry and music industry, etc.
Technical Parameters of Small CNC Router Machine with Automatic Tool Changer (ATC)
| | |
| --- | --- |
| Model | STM6090C |
| Working Size | 600*900*200 mm |
| Machine Body | Welded square tube |
| Table Surface | Vacuum table+5.5kw vacuum pump |
| Z Axis | Taiwan TBI ballscrew transmition |
| X, Y Axis | Helical rack and pinion transmission |
| Machine color | Can be customized based on your requires |
| Spindle | 2.2kw Water Cooling Spindle (3KW for option) |
| Spindle Speed | 24000 RPM |
| Drive Motor | Yaskawa servo motor |
| Max. Rapid Travel Rate | 16000 mm/min |
| Max. Working speed | 8000 mm/min |
| Control System | DSP controoler |
| Software | Type3, Artcam, Ucancam |
| Command | G code |
| Machine precision | 0.01 mm |
| Repositioning precision | 0.03 mm |
| Working Voltage | AC 220/380V |
Details of Small CNC Router Kit with Automatic Tool Changer (ATC)
DSP controller to operate the small ATC CNC router kit.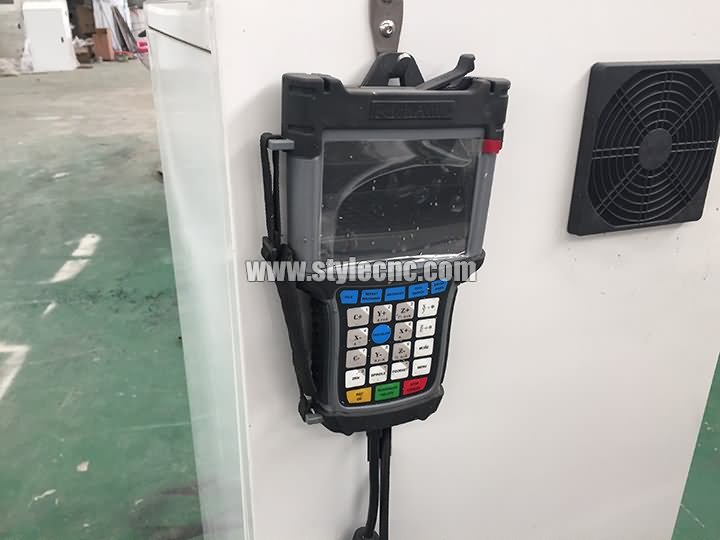 Vaccum table to adsorb materials when cutting and carving.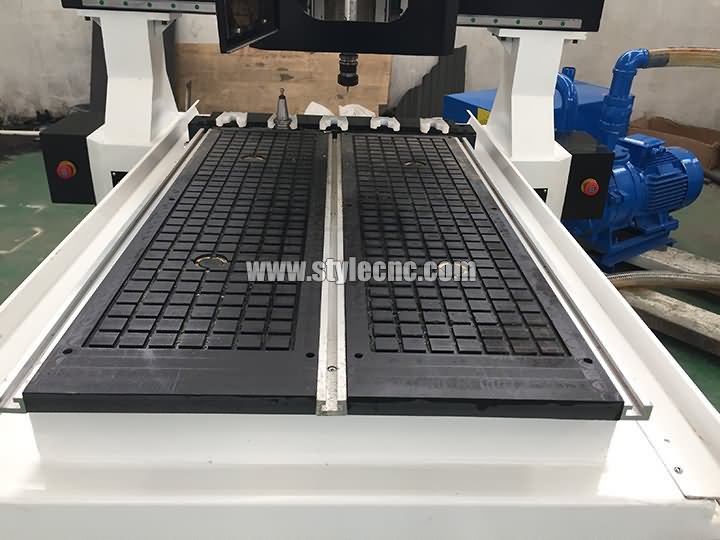 The electronic box to control the machine move and work.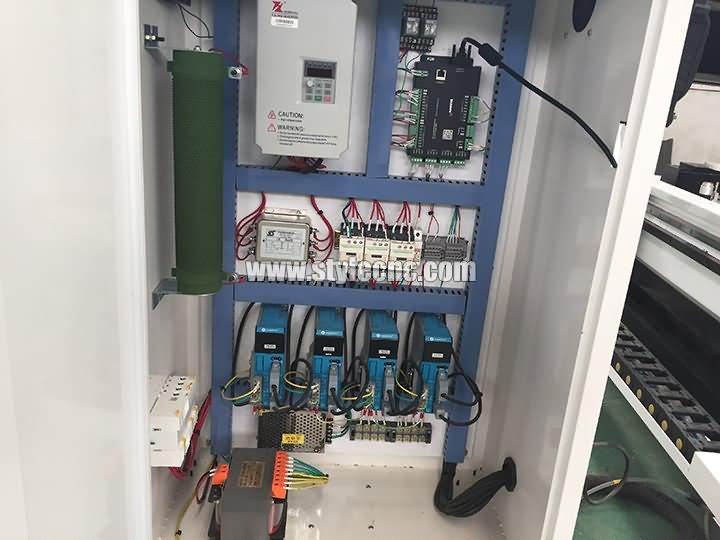 5pcs linear automatic tool changer storage.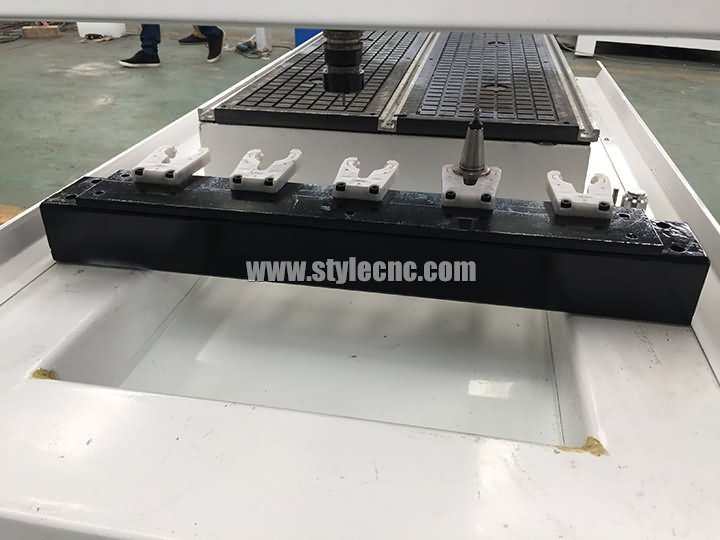 High sensitive tool sensor to automatic measure the distance between tool and material.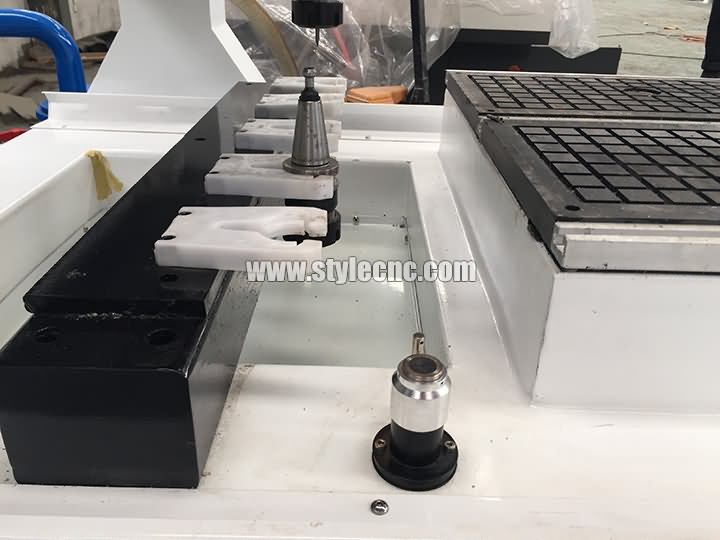 Projects of Small CNC Router Machine with Automatic Tool Changer (ATC)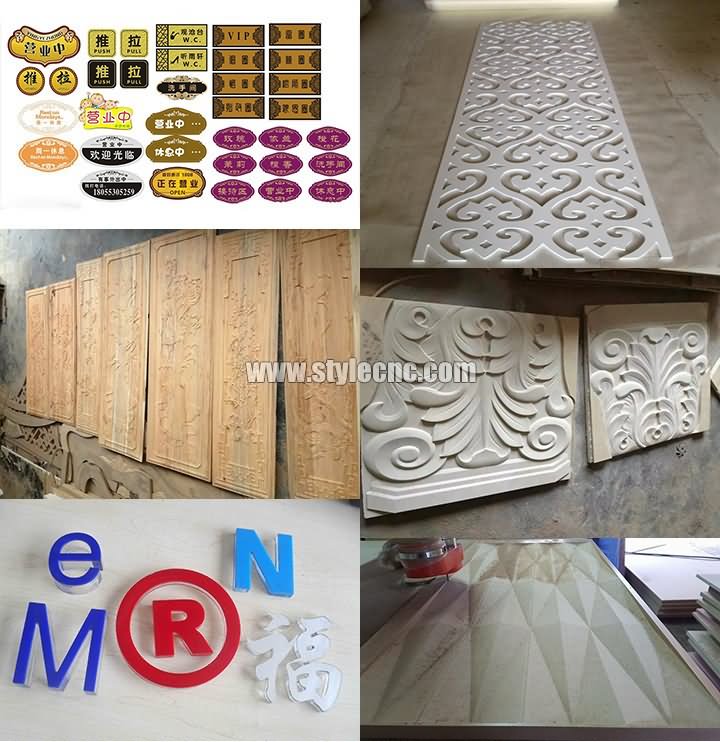 The ATC CNC router table sizes can be customized based on your working requirements, our standard size is 600*900mm, 1200*1200mm, 1300*2500mm, 1500*3000mm and 2000*4000mm.
International Shipping Around the World
All the CNC routers can be shipped worldwide by sea, by air or by international express logistics via DHL, FEDEX, UPS. You are welcome to get a free quotation by filling up the form with name, email, detailed address, product and requirements, we will shortly contact you with the full information including the most suitable delivery method (fast, secure, discreet) and freight.
Post A Review
Customer Reviews and Testimonials
Braden Todd

from United StatesPosted on

Jul 06, 2021

I'm a newbie to CNC, and I had been looking for a small CNC with tool changer to start my business. The STM6090C is capable of most of woodworking projects I wanted. Testing, buying, shipping, assembling, setting and debugging, all jobs have been done in 32 days. All in all, this is a great kit for beginners.

Abdullah

from Saudi ArabiaPosted on

Aug 10, 2018

يعمل جهاز التوجيه CNC الصغير جيدًا للمبتدئين أو لمتجر أصغر. يبدو أن جميع الأجزاء جيدة الصنع وذات جودة عالية. بشكل عام ، أعتقد أنها آلة رائعة بسعر معقول جدًا.

Terseer

from TurkeyPosted on

Jul 22, 2018

I don't write reviews often, but I have to say this may be one of the best purchases I have made in a while. It's a real solid piece of equipment. The small CNC works wonderfully with tool changer, I would definitely recommend.

Gagandeep Singh

from IndiaPosted on

Jun 12, 2018

I have now owned this small CNC router machine for almost 5 months. I use it on a daily basis and have made well over 2000 items, the machine is still going well. I am very satisfied.

Jan Łukowicz

from PolandPosted on

Aug 28, 2017

The small CNC router works excellently. It's better than I expected.