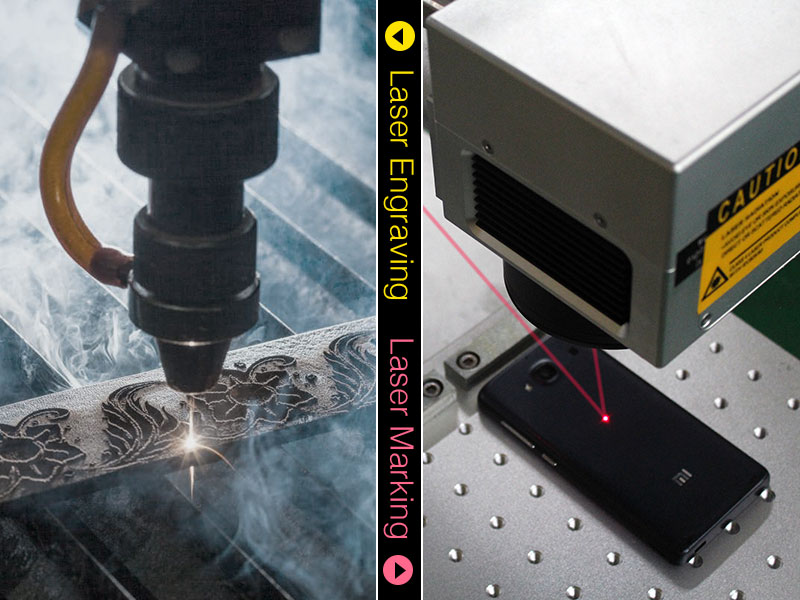 720
540
Laser engraving machine and laser marking machine belong to CNC laser equipment, There are many difference and similarity between them, now let us simple analyze their difference: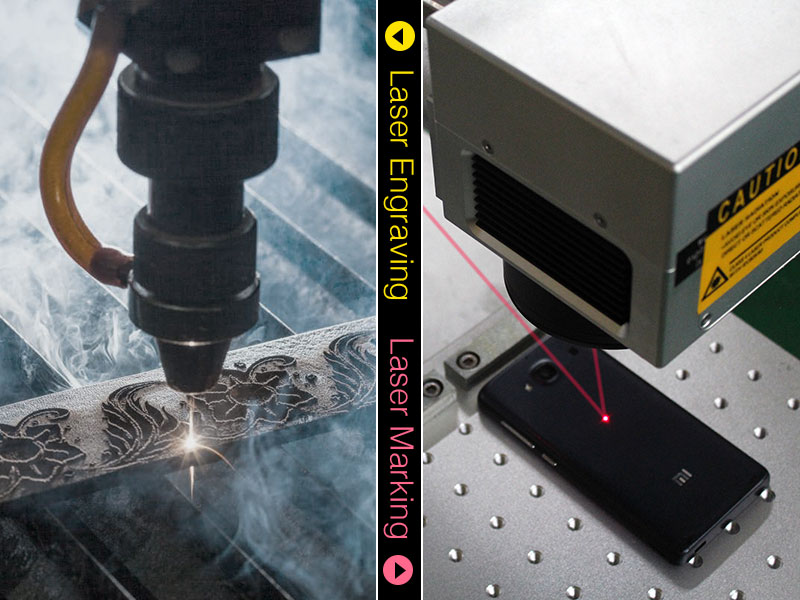 1. Laser resource different:
The optical system of laser engraving machine is consist of three mirrors and one pcs lens, laser resource is co2 glass tube. The life of the glass tube laser is usually less than 2000-10000 hours. Co2 glass tube lasers are disposable.
Laser marking machine laser is generally a metal tube laser and YAG solid laser The lifespan is expectancy in more than five years. The metal tube of the laser marking machine can be inflated again and recycling. The lifetime of the solid state laser can be replaced after the semiconductor module.
2. Working materials difference:
The laser engraving machine can work on many different materials: glass, crystal, acrylic, all kinds of wooden, marble, various types of fabric, leather, felt, paper, PVC, plastic, mosaic and so on non metal materials can be carved or cut. And the laser marking machine application industry is mainly aimed at cloth leather, wood products, ceramics or metal products.
3. The difference between working area :
Laser engraving machine has a range of different processing area, such as: 400*300mm, 600*400mm, 900*600mm, 1300*900mm, 1400*1000mm, 1300*2500mm, 2000*3000 mm, etc, laser engraving machine processing area are relatively big. Otherwise, the marking area for Laser marking machine is small, such as 110*110mm,220*220mm 300*300mm and so on, if the area is too large, then the laser marking machine is not very stable.
4.The depth is different:
The laser engraving machine can engrave in very deep, Laser power ranging from 25W to 150W. The depth of the material is also from 0.1 mm to 80 mm, engraving depth according to the specific materials. And laser marking machine marking depth is generally less than 0.5mm, it main mark on the surface of materials, the laser rate is also between 10W to 75W.
5. The processing speed:
The laser engraving machine max cutting speed 200mm / s, max engraving speed is 500mm / s;The laser marking machine speed is three times than the speed of laser engraving machine. In the speed, the laser marking machine is significantly faster than the laser engraving machine.
6.The principle is different:
Laser engraving machine is use laser to engrave on the work piece, The Laser marking has 3 types working principle, one is with laser beam evaporate material surface so as to expose the deeper material, the second is make the materials surface to come up the chemical or physical changes and carving out trace, the third is through the laser energy burn some parts of material to show the etched graphics, text.

For different type laser marking machine, welcome to click our product here:
| | | | |
| --- | --- | --- | --- |
| | | | |
| Standard Fiber laser marking machine | 3D fiber laser marking machine | Flying fiber laser marking machine | Portable fiber laser marking machine |