How to Laser Engrave & Cut Wood Projects at Home?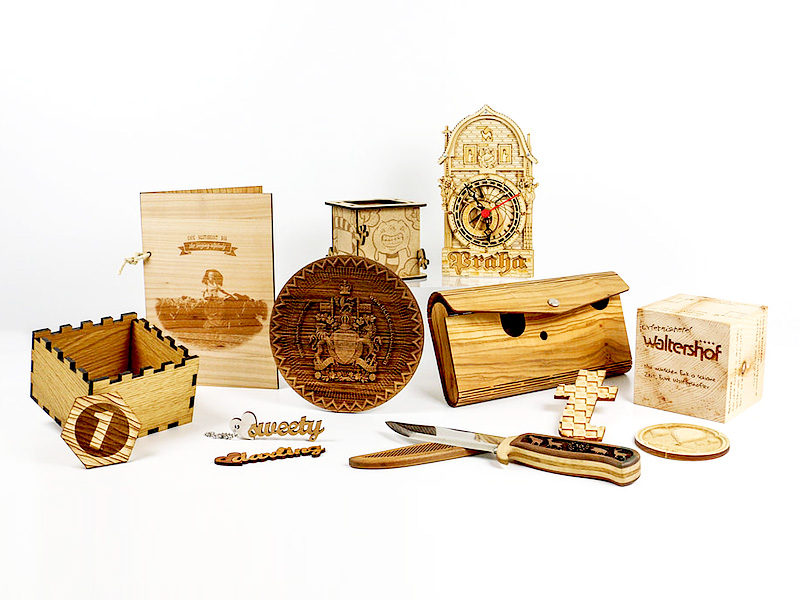 A CO2 laser machine is an automatic power tool that can easily engrave and cut soft wood and hard wood with high energy laser beam, which features with excellent beam quality, stable power, reliable performance, no consumables, maintenance-free, long service life, convenient operation, flexible machining. It is a good partner for DIY personalized wood crafts, arts, signs, logos, letters, boxes, gifts with plywood, bamboo or MDF.
The maximum cutting depth of the laser machine depends on the wood material and laser power. If you are cutting very thick wood, you can slow down the cutting speed, but it may cause the wood to scorch. For specific operations, try to use large-sized lenses and use the method of repeated cutting. After laser engraving wood, there is generally a burning feeling that matches the wood base color and has an original artistic beauty. The shade of color depends on the laser power and engraving speed. But some woods are softer and you can't change the color anyway. For the tinting of the finished product, acrylic paints can be used.
Step 1: Buying Laser Cutter or Laser Engraver for Wood.
A CO2 laser machine can be equipped with different laser powers, table types, table sizes, and some optional parts, such as rotary attachment, up-down table, etc.
Of course, a CO2 laser machine can do all engraving and cutting works according to the laser powers.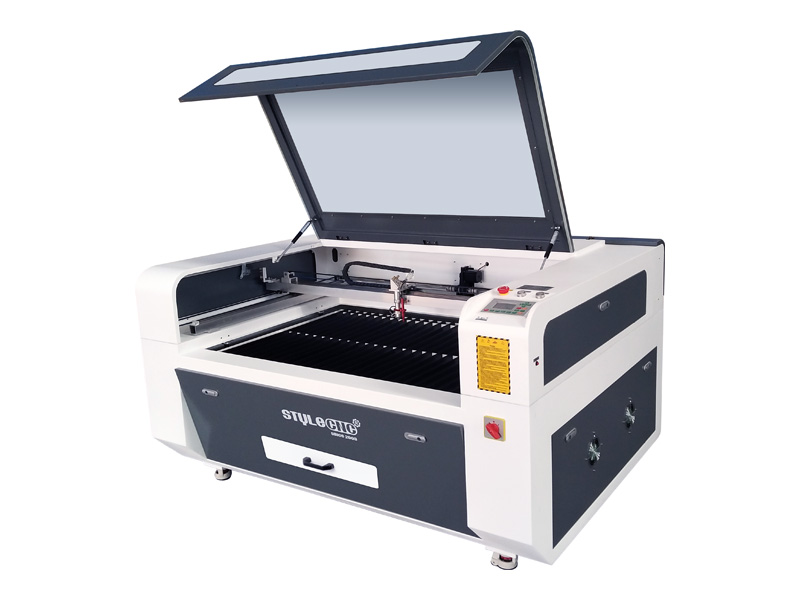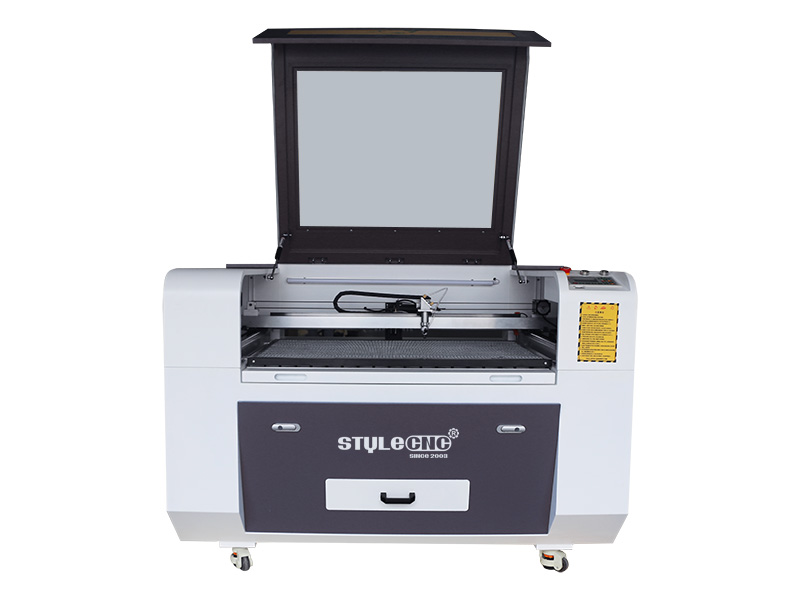 Step 2: Setting Laser Wood Engraver or Wood Laser Cutter
Your CO2 laser machine should come with suggested settings for engraving or cutting different materials and different thicknesses. You should also be able to load these settings into your computer or laser machine, and save them as presets. Be sure to name them something that makes sense so you can easily find them. So the next time you need to engrave on solid wood or cut thick plywood, you can just find and load the presets for them.
Step 3: Preparing Laser Engraving Cutting Files for Wood
Vector files and Bitmap files are used for laser engraving and cutting. Vector files are mathematical formulas defining lines, circles, etc, which are created by AutoCAD, illustrator, Inkscape or CorelDRAW. Bitmap files are collections of individual pixels, which included Adobe Photoshop files, digital photos, JPGs, etc. With the CO2 laser engraving cutting machine, you can engrave with either vector or bitmap files, you can only cut with a vector file.
Step 4: Testing Laser Engraving Cutting Wood
Even when you have a preset for engraving and cutting, you should run a test before you start the final project. Then you can see if you need to increase or decrease the laser power before you start the full job. Nothing is worse than taking the material out of the laser and finding that it didn't engrave or cut all the way through.
Step 5: Starting Final Laser Engraving Cutting Wood Projects
All prepared works done, you will be happy to start your laser engraving cutting projects.
Tips:
1. Laser engraving means that the laser head travels left to right across the working area and repeats until it has engraved the project. Laser cutting means that the laser beam just traces the lines of the laser cut designs.
2. Types of Wood for Laser Engraving Cutting
Soft wood, hard wood, coniferous wood, veneer, plywood, MDF (medium density fiberboard).
Step 6: Warnings and Cautions
When you operate a laser engraving cutting machine, you should pay attention to some warnings and cautions.
1. The laser engraving cutting machine must be connected to an earth ground using a copper wire. It is also recommended to connect the laser engraving cutting machine frame to the computer frame with a copper wire.
2. Allow the water to circulate for a few minutes so that the metal and glass components can acclimate to the new temperatures.
3. The temperature of the cooling water must be from 5 ℃ to 25 ℃. Check the water temperature often to ensure the temperature does not get hot.
4. While performing alignment, use the control system to move each axis... or remove the motor wires from the amplifiers. Manually moving the axis with the motor wires connected can cause electrical feedback to the amplifier and cause damage to those electrical parts inside.
5. Make sure to carefully follow the installation instruction for the laser tube.
6. Do not place flammable materials into the laser machine. Do not operate the laser if you smell flammable gas in the air.
7. Do not try to cut or engrave before properly aligning the laser beam.
8. Follow a proper maintenance schedule of cleaning and lubrication for the laser machine.
9. Keep the lens and mirrors clean.
10. Turn on the laser engraving and cutting machine with emergency stop pressed, test the internal light, then release the emergency stop button to activate entire machine power.
11. The power supply, electrical components, and all wires must remain dry.