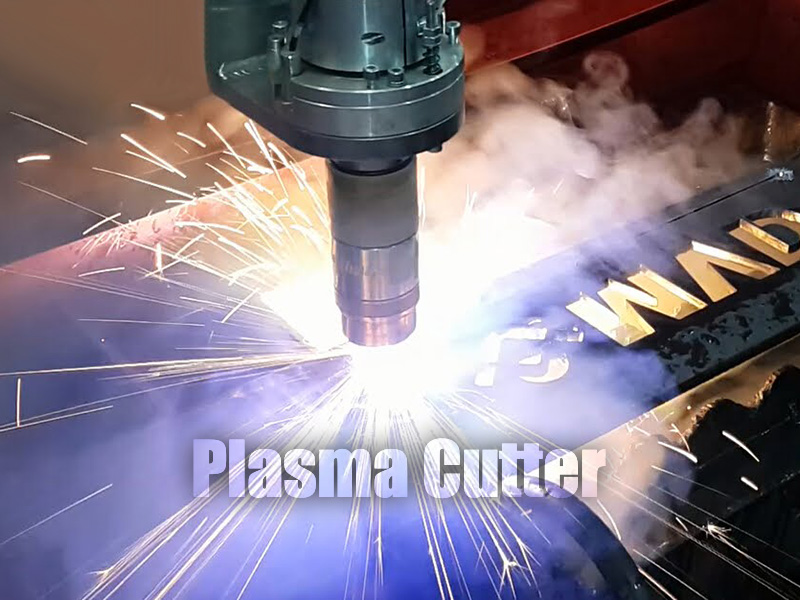 1. According to the quality requirements of cutting section, select the type of plasma power supply and manufacturers. Plasma cutting, due to melting mouth above the large, below small, cut section always have a certain slope, it is not as vertical as the flame cutting, which is a worldwide problem. Ordinary plasma, the slope of 15 degrees. Plasma power, according to the cutting section verticality, the cutting precision, normal plasma cutter, fine plasma cutter, laser plasma cutter. At the same time, the price is also very far.

2. Plasma power supply with inverter type and controllable silicon type, the former light weight.
3. Press the thickness of the sheet to be cut to select the plasma power supply current.
4. Plasma cable length, to consider the cutting process of the wide range of plasma torch and cut power distance. But the cable length, will reduce the arc perforation and cutting ability.
5. Temporary load rate considerations, the general domestic power supply in the 80% or so, a little better to reach 90% or even close to 100%. (temporary load rate is also called load duration, which means the ratio of the equipment to the full load of working hours).
6. Plasma power, can be used for manual cutting, can also be used with plasma cutter. In order to realize the cutting torch cutting machine clamping in CNC, purchasing should be required with straight shank with CNC cutting torch.