100W CO2 Laser Wood Cutter for sale with cost price
Model: STJ1390
Category: Non-metal laser cutting machine
Views:

2618
Brand:
STYLECNC
®
Rating:
Standard Price:

$

3500.00

/ Set
Price Range:

$

3500.00

to

$

4500.00

/ Set according to configuration

The price will float according to the configurations of 100W Laser Wood Cutting Machine for sale with CO2 Laser Source
Supply Ability: 10 Sets / Month In stock! From - Jinan Style Machinery Co.,Ltd
Payment Terms: L/C(Letter of Credit), T/T(Telegraphic Transfer), Western Union, Alibaba
Mail to us
Request for Quotation
100w CO2 laser wood cutting machine is designed for cutting and engraving wood crafts, arts, gifts, toys, signs, now the laser wood cutter for sale with cost price and free wood laser cutting machine service.
Video Show
Product Show
Features and advantages of 100W Laser Wood Cutting Machine with CO2 laser Tube:
1. We adopt more scientific design and high strength metal plate frame,which can increase the fuselage strength more than 40% to prevent the machine from distortion during long term work. In addition,this structure is very stable and not easy to be out of shape.The soud insulation effect is good.
2. Advanced Ruida6442G control system for laser wood cutter is the latest generation of Laser engraving / cutting control system, the control system hardware has better stability, better resistance to high pressure, anti-static properties of interference.
3. New-style high-efficiency RECI laser tube is adopted. Laser beam is more stable than the traditional type. Usage age is more than 10000 hours.
4. Taiwan HIWIN square linear guide rail installed on X Y axis, make sure the works stably and precisely.
5. The professional manufacturers adopts square tube framework in China, with more than 40% higher fuselage strength than iron sheet structure. This design prevents the machine from quivering, resonance and distortion during long term work.
6. Red dot position system is added in standard configuration, contributing to simple and precise working position.
7. Advanced LCD Screen+ USB port+ Offline Control,with professional motion control chip, has the function of consecutively high-speed curve cutting and the shortest path selection, which largely improves your working efficiency.
8. USB offline control system makes the operation more convenient and faster.
9. Automatic up-down table for laser wood cutter can be chosen for thick materials and high objects.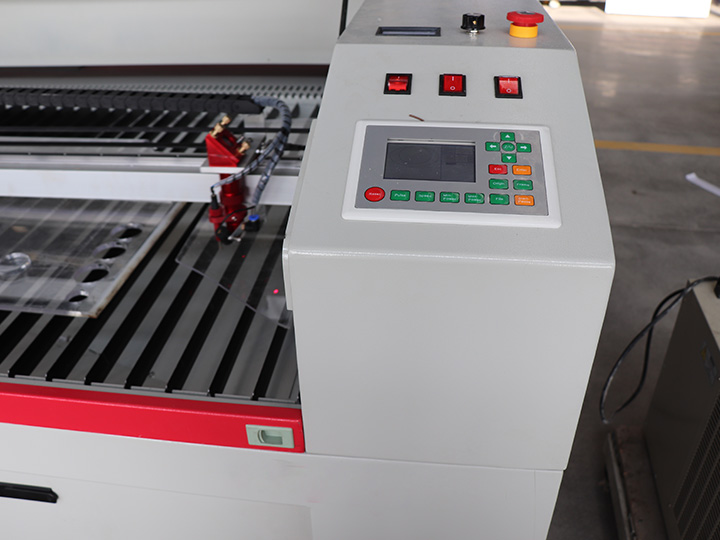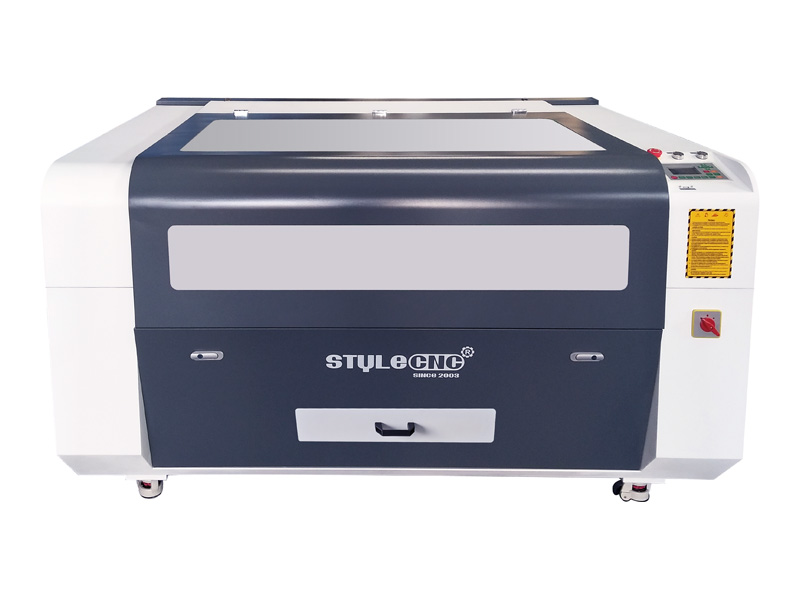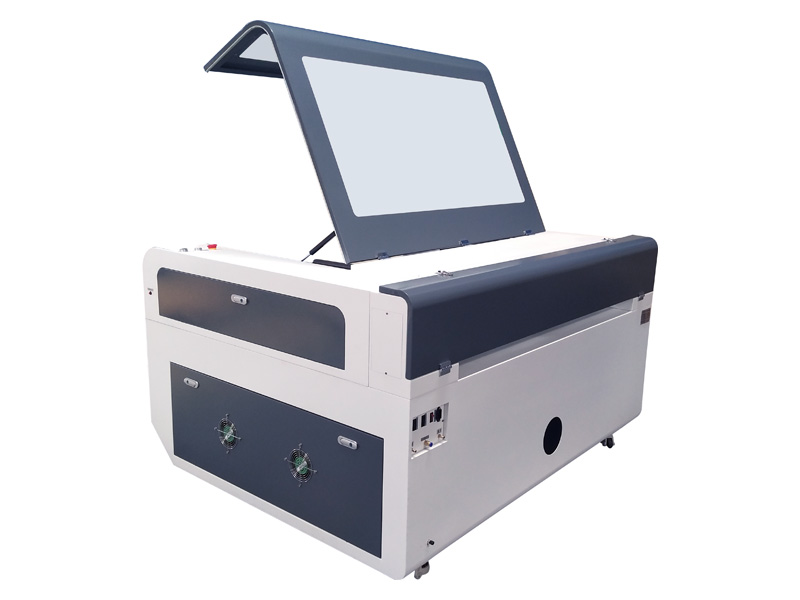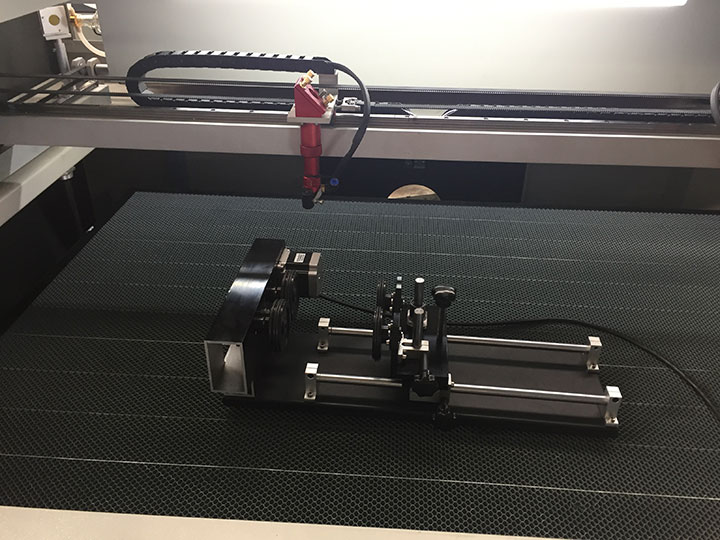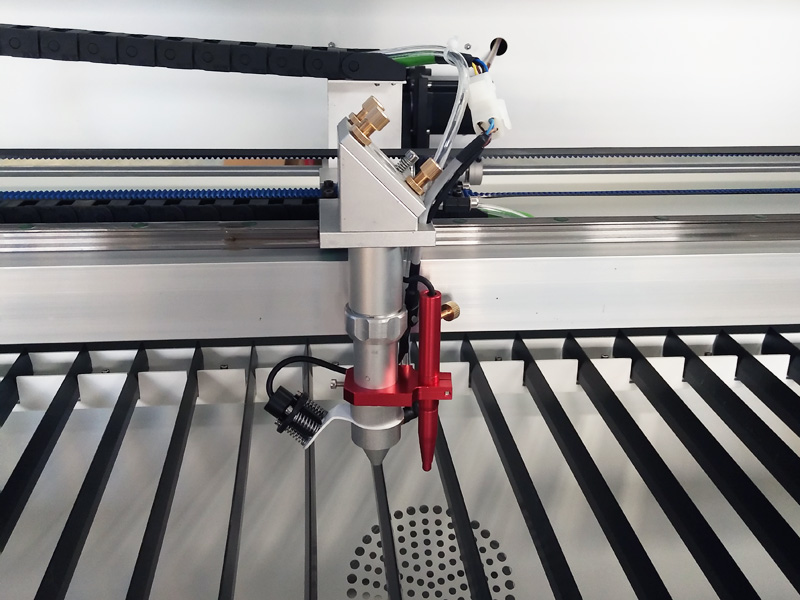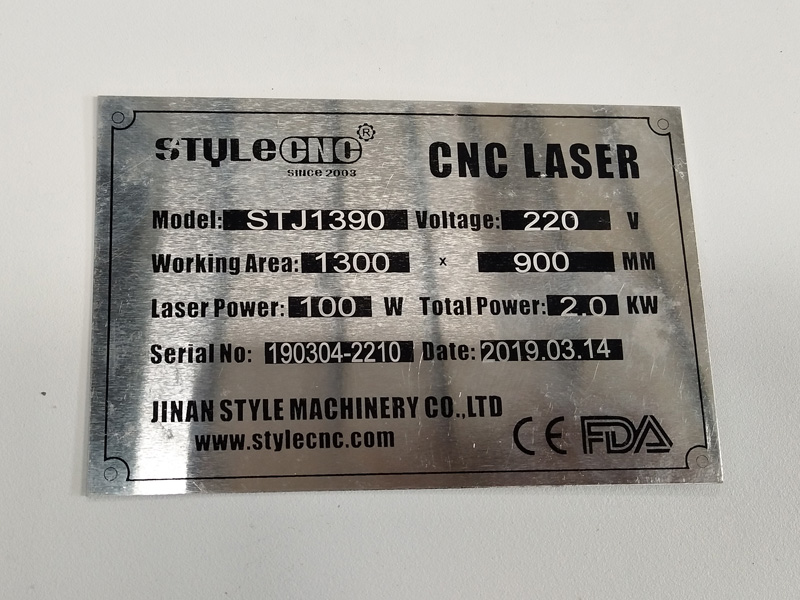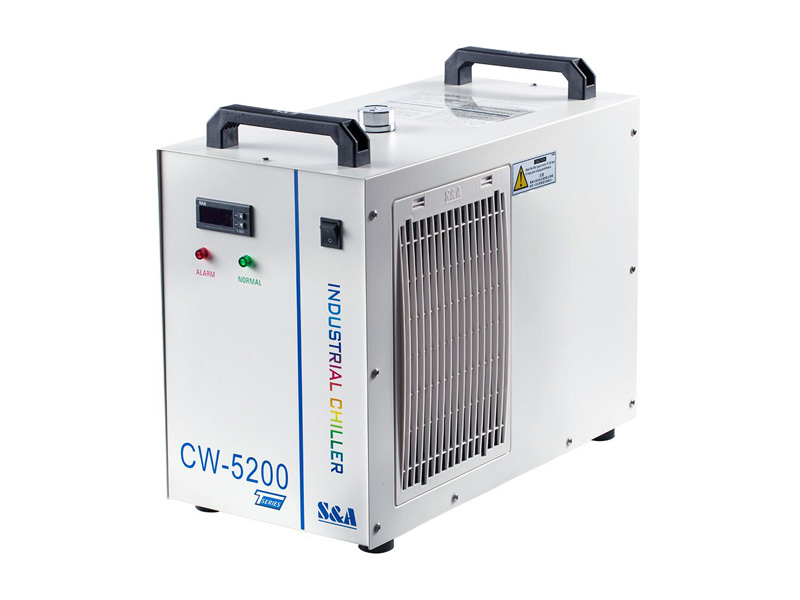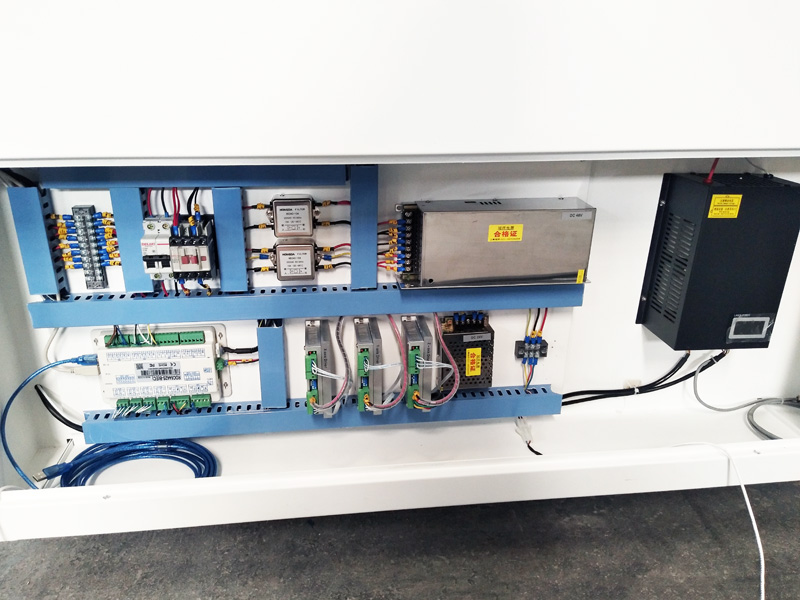 Applications of 100W CO2 Laser Wood Cutter:
Applicable materials:
100W CO2 laser wood cutter is used for acrylic, wood, bamboo, organic glass, crystal, plastic, garments, paper, leather, rubber, ceramic, glass and other nonmetal materials, etc.
Applicable Industries:
100W CO2 laser wood cutter is applied to acrylic processing industry, cloth and leather processing industry, toys processing industry, computer embroidery cutting industry, mould making industry, crafts processing industry, bamboo and wood processing industry, advertising and building decoration, packaging and printing, paper products industry, etc.
Technical parameters of 100W Laser Wood Cutting Machine with CO2 Laser Tube:
Model

STJ1390

Working area

1300mm*900mm

Laser power

100W RECI Brand (130W,150W for option)

Laser type

CO2 sealed laser tube,water-cooled

Driving system

3 phases leadshine brand stepper motor

Transmission

Fulong brand Belt transmission

Guide way

Taiwan Hiwin Square guide rails

Control system

Ruida control system RD6442S

Lens and mirrors

3pcs mirrors and 1pcs lens from Singapore

Working table

Blade table or Honeycomb table for option

Water chiller

Included

Engraving speed

0-7500mm/min (According to the materials)

Cutting speed

0-4000mm/min (According to the materials)

Power supply

220V/50HZ , 110V/60HZ

Graphic format supported

BMP, PLT, DST, DXF, AI

Software supported

CorelDraw, PhotoShop, AutoCAD, TAJIMA

Red pointer

Yes

Optional parts

Rotary device

Up-down worktable

Auto focus

CCD camera
100W CO2 Laser Wood Cutter Projects: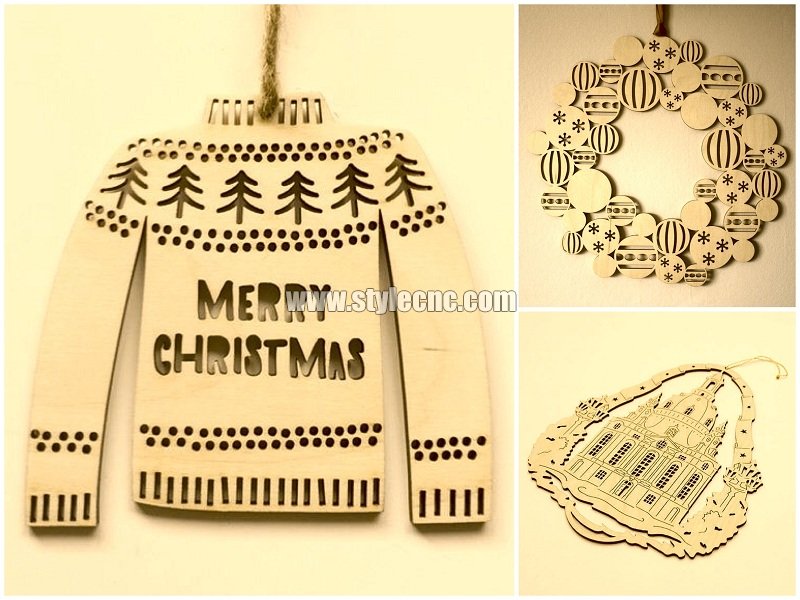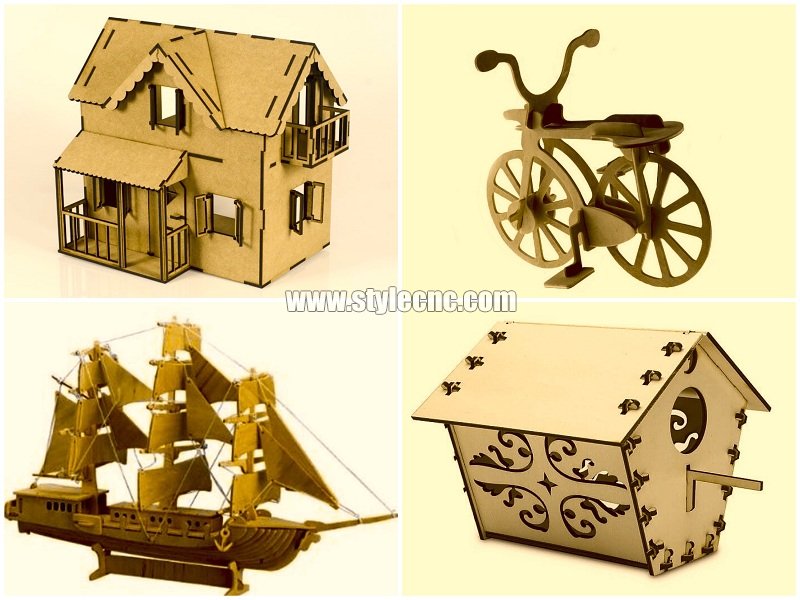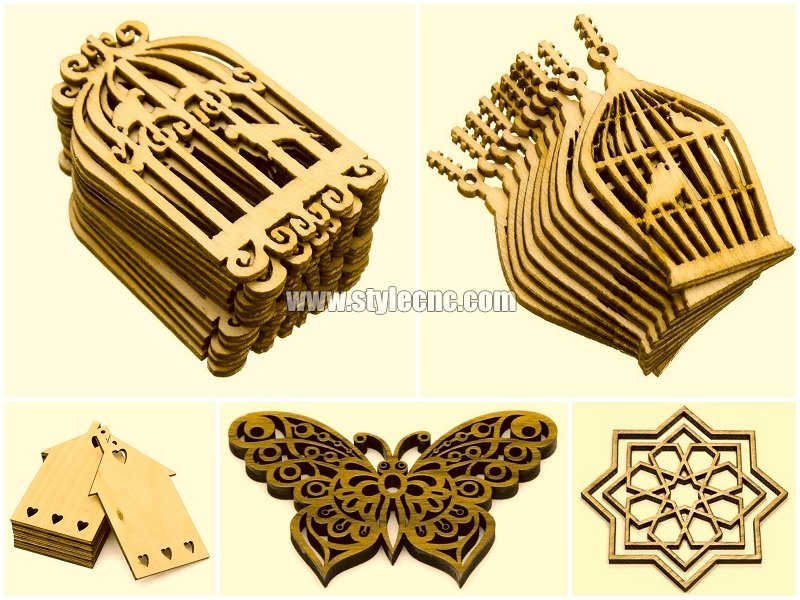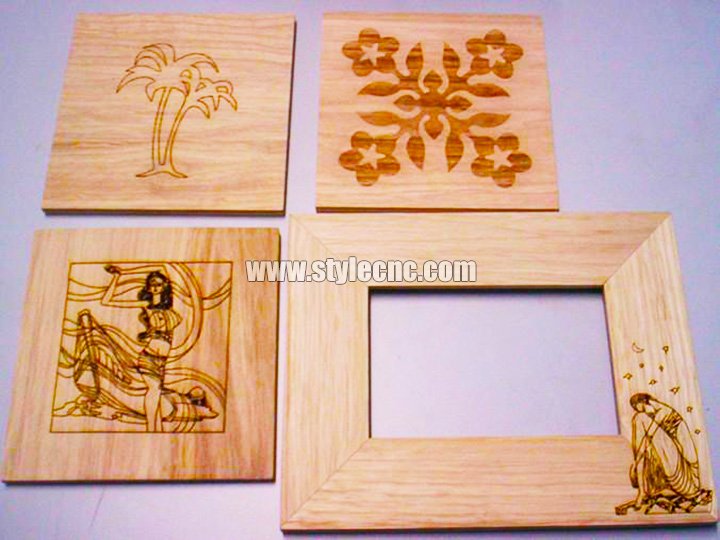 Packages and delivery of 100W Laser Wood Cutting Machine with CO2 Laser Tube: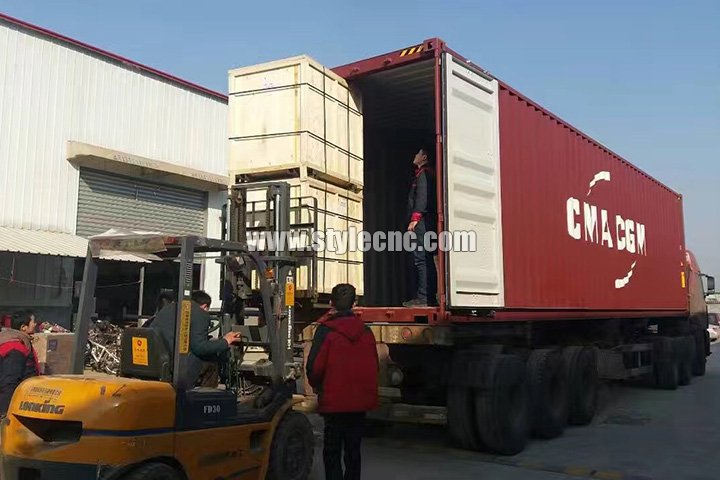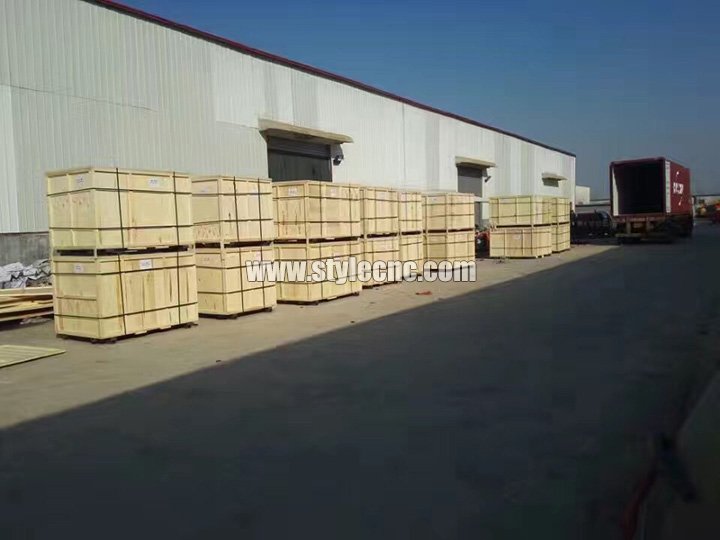 Scan QR code for mobile friendly

Data statistics, please wait a moment!
* is requiredRequest for Quotation
Write a customer review
Customer from France [ IP: '193.54.67.*' ]

I like this laser cutter. It works the way I expected it to. I am currently cutting and engraving acrylic and paper. Looking forward to etching glass and the wood.

Customer from Palestine [ IP: '62.16.64.*' ]

I was curious about CNC laser machines and bought one of these a couple of months ago after the instructions from Stylecnc are easy to follow. This brings me to an important point. I think it's important to understand how a machine works before using it.
The software necessary to run the machine is free, it's great.
I was able to make some elementary engravings in a short time. More complex structures came in a few weeks. I made a lot of mistakes including cutting too deep, cutting too shallow, cutting too fast, and several others. Mistakes diminished with time. I had to email Therese a couple of times and she got back to me quickly and effectively. Thanks for your help, Therese.

Customer from South Africa [ IP: '194.253.169.*' ]

Got the machine early this week. All is going well so far. I'll come back to update my review after engraving more.

Customer from United States [ IP: '129.49.255.*' ]

The manufacturer was great, the machine was well packaged and did not need installation at all.

Customer from France [ IP: '62.184.57.*' ]

WOW,great value and super fast shipping,excellent seller.

Customer from United Kingdom [ IP: '195.59.199.*' ]

Great machine. Delivery took about a week, and it worked straight out of the box. All the mirrors came aligned. Cuts great into acrylic and plywood.

It's recommended to get an air assist when cutting plywood to keep flaring to a minimum so you'll get nicer cleaner cuts.
Contact STYLECNC
Jinan Style Machinery Co.,Ltd
Tel: +86-531-83161518
Mob/Whatsapp/WeChat: +86-18766148818
Skype:
Email: info@stylecnc.com
Website: www.stylecnc.com
Office: Yongda Buliding, Nanquanfu Street, Licheng District, Jinan, Shandong, China
Factory: Huashan Industrial Park, Licheng District, Jinan, Shandong, China