Full Set Laser Parts to Assemble CO2 Laser Engraving Cutting Machine
Type: CNC Laser Parts & Accessories
Price Range: $20.00 to $1800.00 / Set Based On The Features
Supply Ability: 5000 Sets / Month Waiting for Your Order in Stock
Global Shipping: Available to Your Location in
Payment Terms: T/T, Credit Cards, e-Checking, Alibaba Trade Assurance
If you want to DIY, assemble or build a CO2 laser engraving cutting machine, Review the full set laser parts listing with any budget, including accessories, belts & bearings, body, table & frame, electronic boards & components, lens & optics, maintenance & tools, motors, gears, pulleys, idlers.
Product Details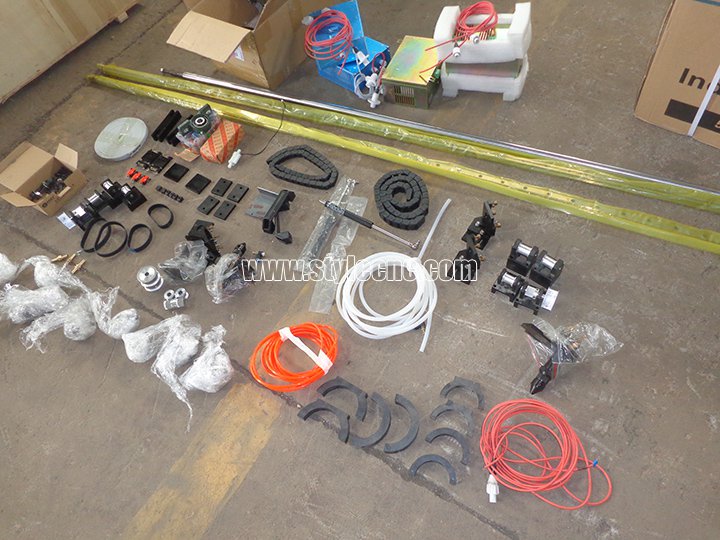 Main Parts & Accessories for CO2 Laser Machine:
1. CO2 laser tube
2. Laser power supply
3. Electrical wiring control system
4. Laser motion controller
5. Water chiller
6. Exhauster
7. Mirror
8. Air compressor
9. Laser lens
10. Timing belt
Post A Review
Customer Reviews and Testimonials
Moatasem

from EgyptPosted on

Jan 26, 2019

Get a bad machine from another company. Thank you so much that STYLECNC can help me. After change the laser power supply the machine can work well, thank you so much.