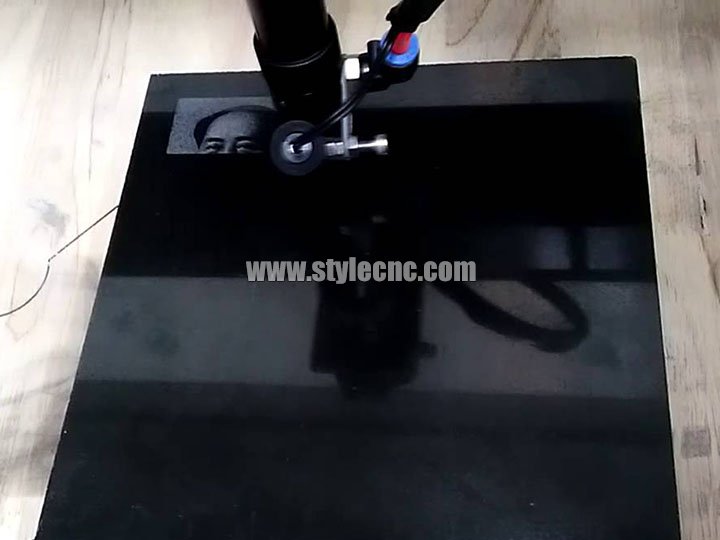 With laser is finding wider and wider application in various industries, the laser for stone processing technology is also in constant ascension, laser engraver will promote the development of stone industry. With laser engraving stone works of hotel temple murals can be widely used in household decoration, stone like photo, desk ornaments, commemorative gifts, not only is the process of gift market, but also has the very high art appreciation value of works of art collection.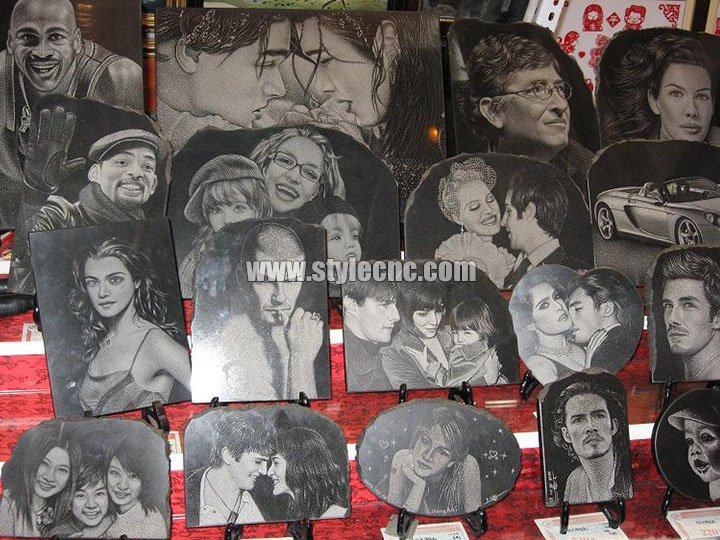 Introduction
Stone laser engraver, just as its name implies is the stone material (including marble, granite, ceramic tile and other kinds of stone) on laser engraver, also called laser stone engraver. Laser engraving machine carved stone image has a delicate process, image lifelike, stereo sense is strong, carving depth, touch touch, outside the characteristics of deformation for a long time do not fade.
Materials
Laser stone engravers are suitable for marble, granite, artificial marble, tombstone, headstone, and more stones.
Applications
Laser stone engraving machines are widely used in stone carving, tombstone (art, GongDeBei, monument inscription) sculpture, stone crafts (mural decoration decoration, screen, photo studio, desk) sculpture graven images, characters, scenery graven images, and animal graven images, large murals, scenery graven images, and the Buddha graven images, and other fields.
Stone Laser Engraver Features
1. The high speed: 10000 mm/s largest carving speed, is suitable for industrialized mass production.
2. Large range: The maximum 1300mm x 2500mm within the scope of engraving & cutting.
3. High precision and is suitable for processing materials with different thickness.
4. Equipment stability: the closed optical path, import RF CO2 laser, multiple protection control design, strictly ensure the stability of the whole.
5. For arbitrary graphics processing system powerful, more suitable for large quantities of many varieties of continuous processing.
6. Special stone material production software, set many processing ways in one: a complete bitmap, marking, cutting, compatible with all kinds of commonly used graphics design software, and automatic optimization of processing parameters.
7. Equipment operation is simple: special control software can be compatible with AutoCAD, CorelDRAW, Photoshop and other software output.
8. Stone laser graven images can be carved in marble, granite, ceramic tile material such as text, image (scenery, star, personal portrait) or design, image lifelike, vivid demeanor, reach peculiar artistic effect. Art of stone carving, tombstone, tomb, cemetery, monument inscription) sculpture, stone crafts (mural decoration decoration, screen, photo studio, desk) sculpture, and other fields. The sculpture of high precision, speed, time, and overcome the photos, pictures in yellow, faded shortcomings, can be permanent. No dust, no noise when operating, easy to use simple, won't cause harm to human body and environment.
Pricing Guide
How much does a stone laser engraving machine cost? The laser stone engraver cost is composed of the following items: 1. spare parts. 2. software and system. 3. tax rates. 4. shipping costs. 5. customs clearance. 6. service and technical support. A laser stone engraving machine price range is from $3,600.00 to $12,800.00.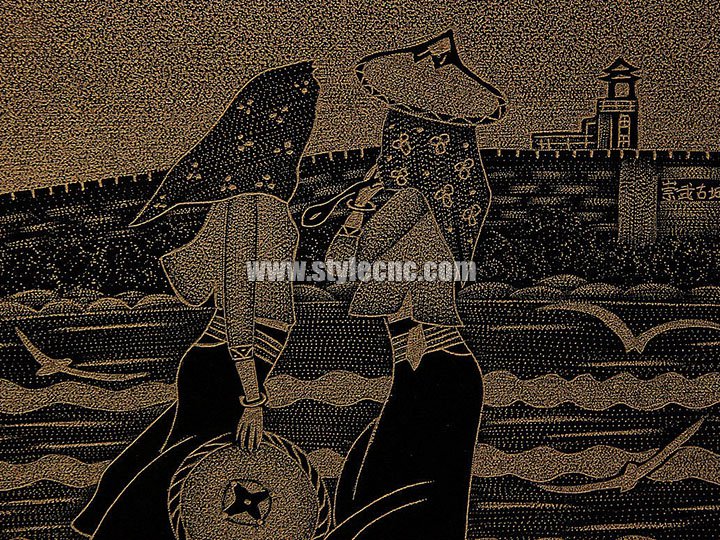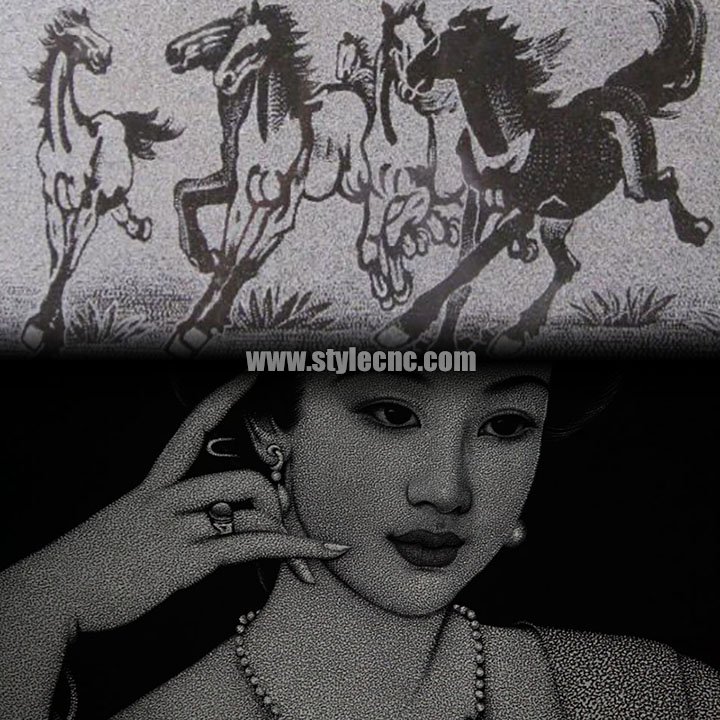 Laser engraver, stone material generally is first on the sheet with adhesive, engraved by laser, and then according to the map of coloured drawing or pattern or sandblasting, painting, or the adhesive peel after sandblasting, finally the whole color display design is complete.