2023 Top Rated Laser Pen Engraving Machine with Conveyor Belt for Sale at Low Price
Type: Fiber Laser Marking Machine
Sale Price: $3000.00 / Set
Price Range: $3000.00 to $4500.00 / Set Based On The Features
Supply Ability: 600 Sets / Month Waiting for Your Order in Stock
Global Shipping: Available to Your Location in
Payment Terms: T/T, Credit Cards, e-Checking, Alibaba Trade Assurance
Looking for a pen laser engraving machine for pen blanks, metal pens, acrylic pens, wooden pens, and more pen making projects? Review the 2023 best laser engraver for pens with industrial assembly line production, and buy a laser pen marking machine to start your business with pen engraving plans.
Demonstration Video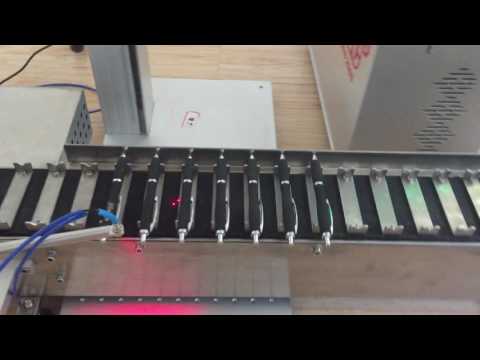 Product Details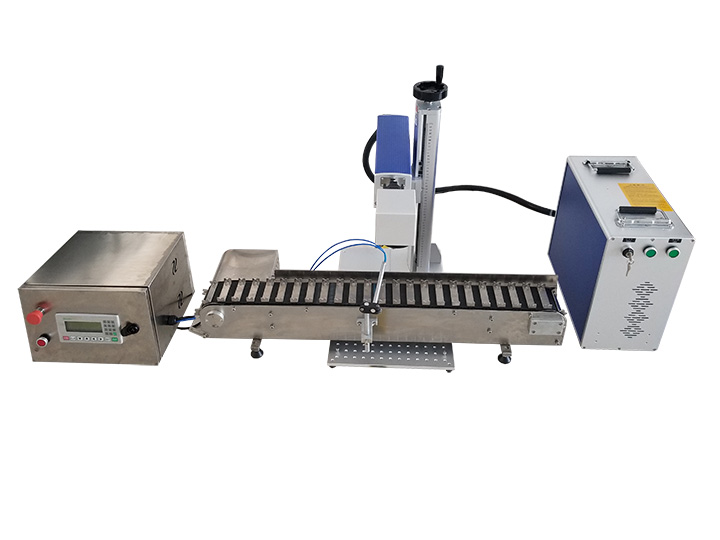 Laser pen engraving machine is a type of laser marking system with CNC (Computer Numerical Control) which adopts laser beam to leave permanent marks of letters, numbers, signs, logos, patterns, pictures, photos on metal pens, wooden pens, plastic pens, acrylic pens, pen blanks, and other pen making projects. Pen laser engraving machine, is also known as laser pen engraving machine, pen laser marking machine, laser pen marking machine, laser pen marker, pen laser engraver, laser pen engraver, which adopts customized conveyor belt covered by pen modules, you just need to put the pens in the modules, they will be engraved automatically by the laser pen engraving machine.
Pen Laser Engraving Machine Features
1. The laser pen engraving machine is permanent marking process, which stands against wiping, scuffing, impacts, wear and tear, can only be removed by grinding or surface removal, so your pen logos, brands can be permanent exist without fading.
2. The laser pen engraver is non-contact process. It does not produce any deformation in working.
3. The pen laser engraver machine can be used for marking logo, serial number, bar code and other beautiful patterns on any metallic materials such as stainless steel, titanium, brass, gold, silver, aluminum and most of nonmetal materials such as plastic pens, rubber pens.
4. The laser pen engraving machine can choose 20W, 30W, 50W, 100W Raycus fiber laser source. It can also be equipped with MOPA laser source for color marking on pens with stainless steel and titanium materials.
5. The laser pen marker with conveyor belt can automatic count how many pens has marked.
6. The laser marker for pen with conveyor belt can reduce labor cost, tool cost, and consumable cost. It is one green laser machine without any pollution.
Laser Pen Engraving Machine Technical Parameters
| | |
| --- | --- |
| Model | STJ-30F |
| Laser Power | 30W |
| Laser Wavelength | 1064nm |
| Fiber Cable Length | 2m |
| Pulse Width | 200ns |
| Repetition Frequency Range | 1-600kHz |
| M2 | <1.5 |
| Max.Single Pulse Energy | 0.8mJ |
| Output Power Stability | <5% |
| Output Beam Diameter | 7±0.5mm |
| Power Range | 0-100% |
| Marking Range | 110*110mm/200*200mm/300*300mm |
| Minimum Line Width | 0.01mm |
| Minimum Character | 0.1mm |
| Marking Speed | ≤7000mm/s |
| Marking Depth | Depend on materials |
| Repeatability Accuracy | ±0.001mm |
| Marking Format | Graphics, Text, Bar Codes, QR Code, Date, Number, etc. |
| Graphic Format sSupported | ai, plt, dxf, dst, svg, nc, bmp, jpg, jpeg, gif, tga, png, tiff, tif |
| Working Voltage | 220V±10%/50Hz or 110V±10%/60Hz or customized |
| Unit Power | <0.5kw |
| Working Environment | Clean and dust free or dust less |
| Working Condition Humidity | 5%-75%, 0-40 degree, free of condensed water |
| Laser lifetime | >100000 hours |
| Net weight | 60kgs + 30kgs |
| Packing Size | 780*480*780mm + 1170*470*500mm |
Laser Pen Marking Machine Advantages
Pen laser marker is computer-controlled, environmentally friendly and offer the benefits of non-contact abrasion-resistant permanent engravings onto almost any type of material including precious metals.
Higher powered pen laser engraving systems are also able to cut thin metals for creating monogram and name necklaces as well as other intricate design cutouts.
1. Compact: The high-tech product, which is combined of laser device, computer, auto controller and precision machinery.
2. High Precision: Re-position precision is 0.002mm.
3. High Speed: Scanning system makes the scanning speed up to 7m/s.
4. Easily Operating: Afford the specific coding software based on Windows, you can input and output by computer according to edit in the both of the specific coding software and the graphic software such as AutoCAD, CorelDRAW and Photoshop.
5. High Reliability: MTBF>100,000 hours.
6. Energy Saving: The efficiency of optic-electrical converting is up to 30%.
7. Low running cost without wearing part, free maintaining.
Pen Laser Engraving Machine Details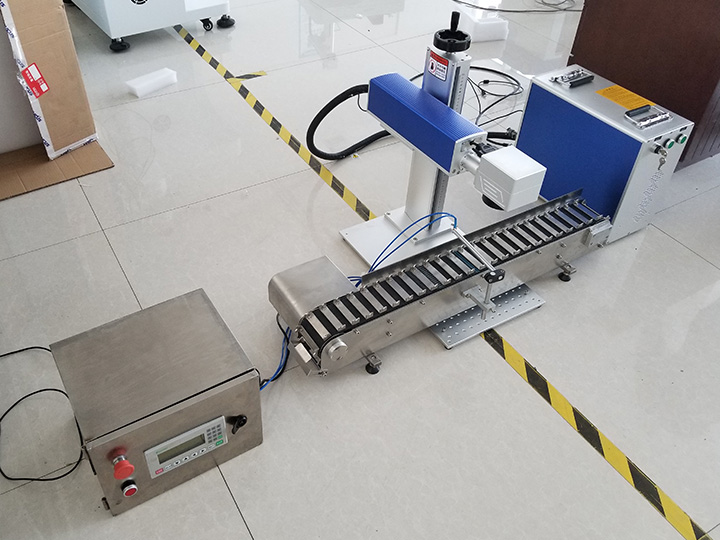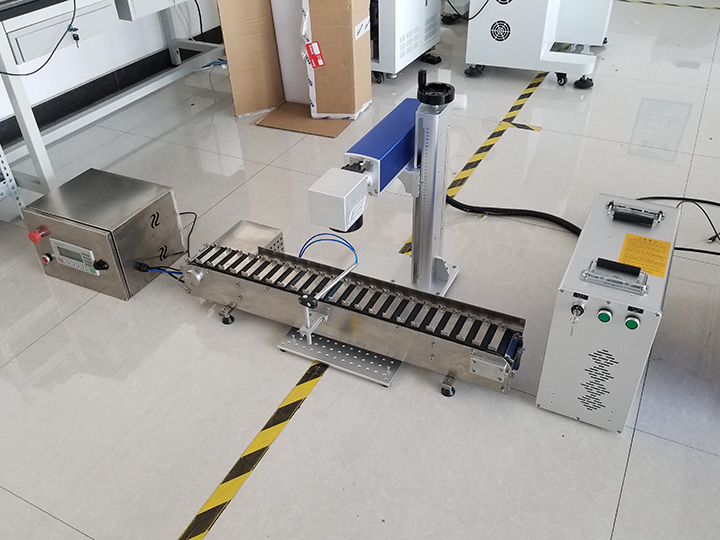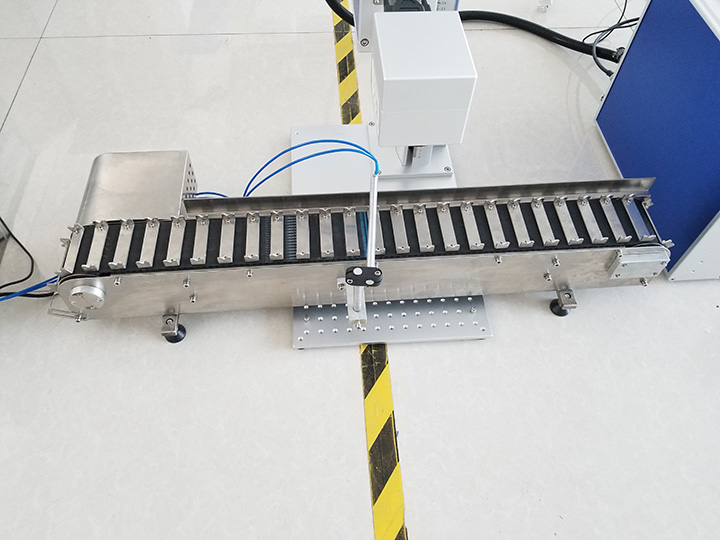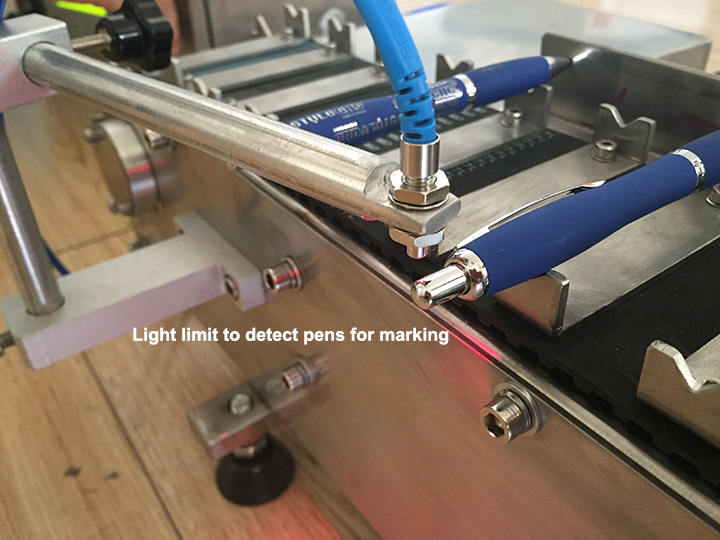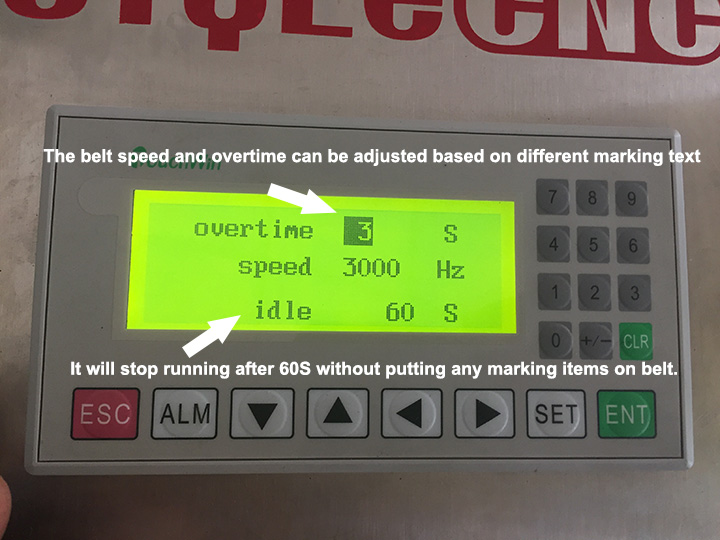 Pen Laser Engraver Applications
Laser pen marking machine applicable industries:
Precision instruments, computer keyboards, auto parts, plumbing parts, communications equipment, medical equipment , bathroom equipment, hardware tools, luggage decoration, electronic components, home appliances, watches, molds, gaskets and Seals, data matrix, jewelry, cell phone keyboard, buckle, kitchenware, knives, cooker, stainless steel products, aerospace equipment, integrated circuit chips, computer accessories, signs molds, elevator equipment, wire and cable , Industrial bearings, building materials, hotel kitchen, military, pipelines, tobacco industry, bio-pharmaceutical industry, liquor industry, food packaging, beverage, health care products, plastic buttons, bathing supplies, business cards, clothing accessories, cosmetics packaging, car decoration, woodworking, logos, characters, serial number, bar code, PET, ABS, and advertising.
Pen laser marking machine applicable materials:
1. All metals: gold, silver, titanium, copper, alloy, aluminum, steel, manganese steel, magnesium, zinc, stainless steel, carbon steel, mild steel, alloy steel, electrolytic plate, brass plate, galvanized sheet, rare metals, coated metal, anodized aluminum.
2. Non-metallic: non-metallic coating materials, industrial plastics, hard plastics, rubber, ceramics, resins, cartons, leather, clothes , wood, paper, plexiglass, epoxy resin, acrylic resin, unsaturated polyester resin materials.
2023 Best Laser Engraver for Pen Projects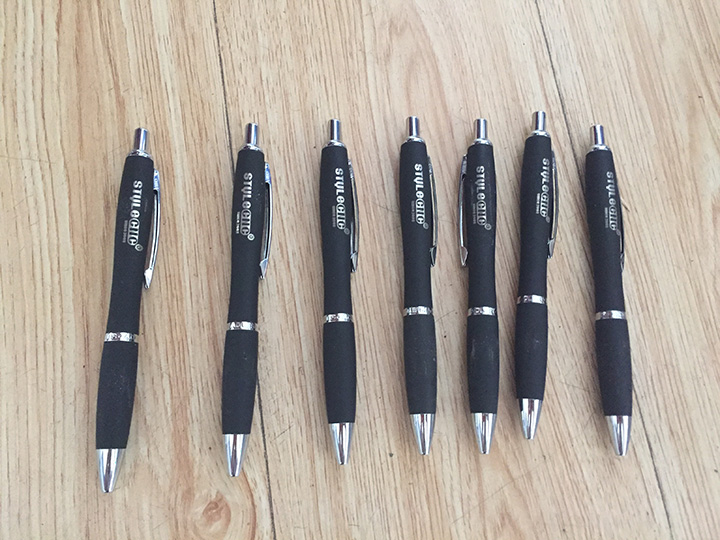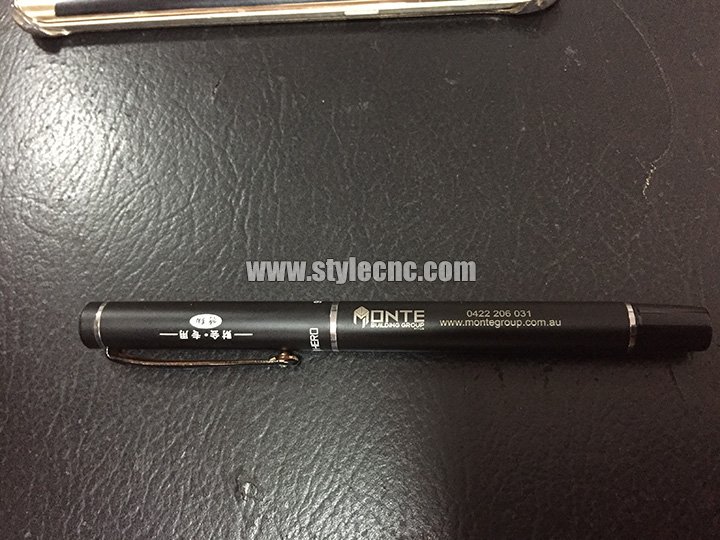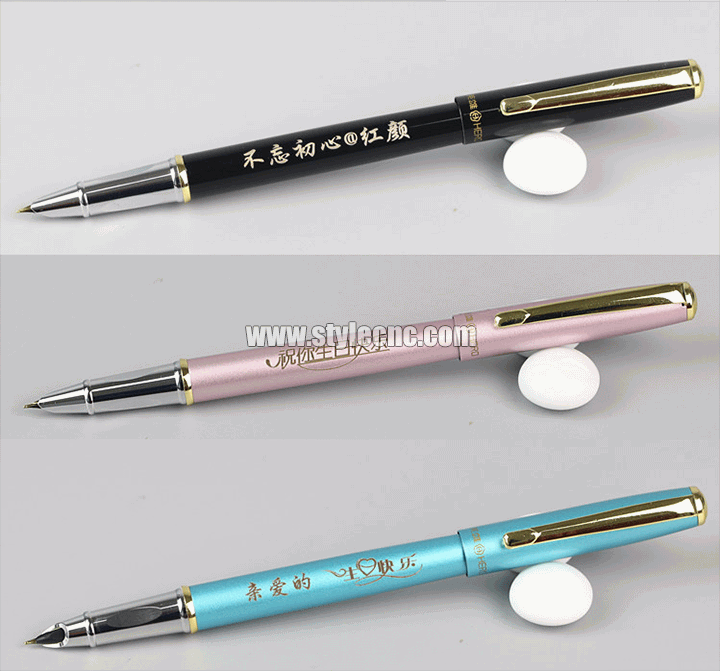 The rotary table is optional for laser pen engraving machines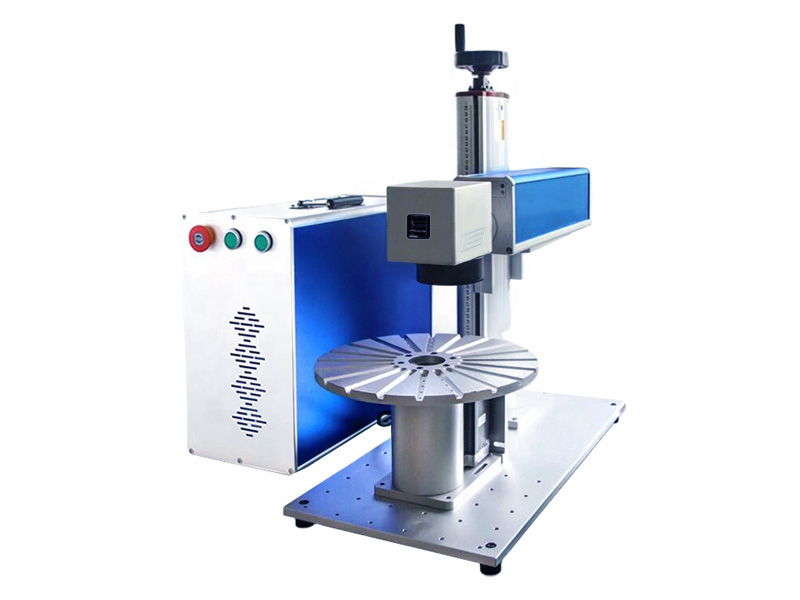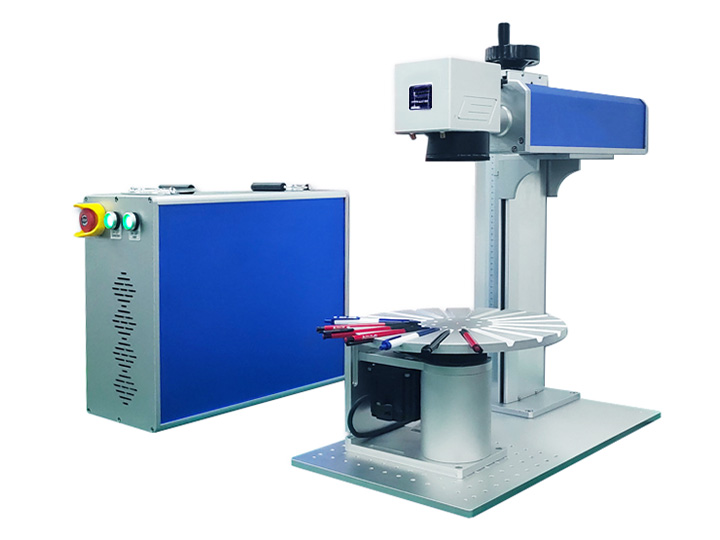 Service and Support for Pen Laser Engraver Machine
1. Professional Team.
We are a professional industrial CNC laser machine manufacturer supplier who is committed to integrating R&D, production and testing. Our team have over 15 years experience in CNC laser machine manufacturing. All machines have two-year warranty.
2. Free Technical Training.
If you do not know how to use this machine, as long as you come to our factory, we will provide you the free training until you have a good command of using the laser pen engraving system. If you are busy, our engineers can go to your country. You only need to pay some fees, such as air tickets, hotels and meals.
3. 24/7 online free service & support.
4. We have ourself factory for manufacturing.
5. Free sample test and free parts offer.
6. Good package and quick delivery time.
7. Two years warranty and with lifetime service.
8. Engineers available to service machinery overseas.
9. Training how to install and use the machine and software.
10. The delivery lead time would be 7-10 working days after recieving the payment.
11. The customer can choose the shipping by sea, by air and even by international express such as FedEx, DHL, and TNT. We will send the cargo by reliable forwarder.
International Shipping Around the World
All the CNC laser machines can be shipped worldwide by sea, by air or by international express logistics via DHL, FEDEX, UPS. You are welcome to get a free quotation by filling up the form with name, email, detailed address, product and requirements, we will shortly contact you with the full information including the most suitable delivery method (fast, secure, discreet) and freight.
Post A Review
Customer Reviews and Testimonials
Shehoney Arandia

from QatarPosted on

Nov 08, 2020

Always when I had some questions, STYLECNC answered me as soon as possible. STYLECNC gave me a lot of advice of all types such as technical things. I can only recommend. Communication was perfect and also they helped me with choosing fare which was the best option for me. Lots of thanks. I am very satisfied with this product and this order. The laser engraving machine is fully functional :) GREAT.

Eddison Arnold

from United StatesPosted on

Oct 19, 2020

I admit I did not expect a lot, however this pen laser engraving machine turned out a pleasant surprise. It is quite well designed and thought out to the small details. Very neatly packed and nothing missing. Was relatively easy to assemble - requires just basic skills. All needed tools are supplied too. The machine is precise and quiet enough to be used in a living room. The seller is very responsive.

Justin Fletcher

from United StatesPosted on

Mar 08, 2018

I highly recommend. Cherry is a sales star. The laser engraving machine is high quality. Aftersales support was just amazing.

Subairpala

from Saudi ArabiaPosted on

Nov 09, 2017

I am impressed with the design and function of this laser marking machine and very happy with my purchase. Worth every penny. I only wish I had ordered it sooner.

Jose

from SpainPosted on

Oct 15, 2017

Tengo la máquina, increíble máquina. Me gusta mucho.

Noel M Trista

from United StatesPosted on

Oct 05, 2017

Exactly as described. I used it to engrave stainless steel pens, and I needed a few hours to get used to the way it works. If you need a bid deeper engraving, just set the laser parameters.

Doddy Urip Widodo

from IndonesiaPosted on

Sep 18, 2017

I purchased this laser engraver to make custom personalized waterman pens, cross pens and sets as gifts. It's been running every day since we got it assembled. I am not an expert but this machine works well for custom pens.

Fernando Ocampo

from SpainPosted on

Jul 03, 2017

Hoy retire en el puerto con toda la documentación al día.