Things To Consider When Buying Chinese CNC Routers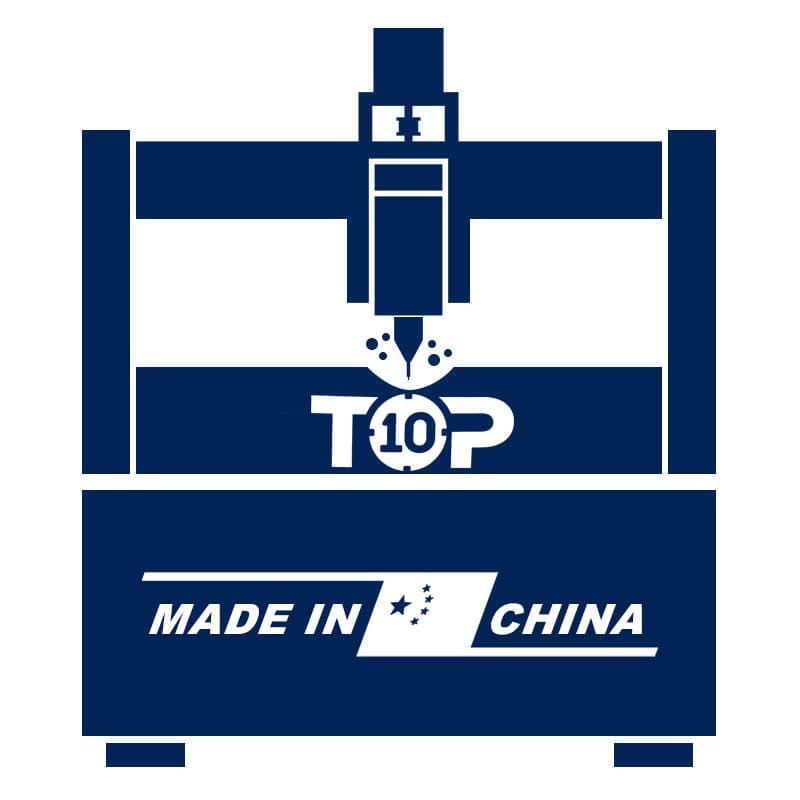 Things To Consider
With the in-depth development of China's intelligent manufacturing and artificial intelligence technology, Chinese CNC routers are also being upgraded step by step, and both hardware and software have grown to the world's leading level. It is undeniable that some trading companies, in pursuit of profit, use low-quality parts and accessories in the configuration of the machine, and there are no after-sales service and warranty, which leads to some customers still have prejudice against Chinese CNC router machines.
In fact, as long as you pay a little attention when choosing a supplier, you will avoid these untrustworthy dealers. You can inspect the factory through video or live broadcast. You can also ask relevant technical questions when communicating with the dealer to see if it can reply in time and whether they have the ability to solve these problems in a timely manner. Especially in terms of software operation, without the technical support, the sales staff will rarely tell you the answer. You can also request to make samples and see if the dealer's making results can satisfy you. The key is whether the machine in the video making the sample is their own machine. There are many unscrupulous merchants who steal the manufacturer's pictures, put on their own logos, and pretend to be their own machines, so as an overseas buyer, you must pay attention to this.
In general, most Chinese CNC router manufacturers and suppliers are good and capable of providing you with high-quality machines and timely after-sales service and support, so we cannot generalize. The wrong behavior of a few unscrupulous merchants should not affect everyone's perception of Chinese CNC router machines.
No matter from which country or region you buy a Chinese CNC router through global trading, whether it is paid through bank or third-party platform, there is a stable guarantee. In terms of bank, the Chinese government has strict controls on foreign exchange. In terms of third-party platforms, you can pay via eChecking with Alibaba Trade Assurance. Whether you pay by credit card or UnionPay card, your money will not be credited to the seller until you receive the machine, which forms a strong guarantee for the interests of both parties. In addition, you can also buy CNC router table kits from China through PayPal.
Seek truth from facts, Chinese CNC routers are not only cheap, but also guaranteed in quality. This is all due to the large labor force in China, the low cost of machine parts, and the artificial intelligence technology making the CNC router software more user-friendly. Most Chinese CNC router manufacturers have their own core technologies and independent intellectual property rights, they have also hired a large number of after-sales technicians with proficiency in foreign languages, and have realized one-stop service of design, manufacture, sales and technical support. So, put your worries in your stomach and buy a profitable CNC router machine from China with confidence, your money will be worth it.
Types
The types of the top 10 best selling Chinese CNC routers of 2022 include mini types, small types, tabletop types, desktop types, benchtop types, hobby types, 3 axis types, ATC types, 4th axis types, rotary axis types, 4 axis types, 5 axis types, smart CNC types. The most common types of Chinese CNC router kits in the market are 3040, 4040, 6040, 6090, 6012, and 1325.
Applications
Have a look at the versatile application possibilities of the top 10 best Chinese CNC routers in 2022.
2D Carving, 3D Carving, Woodworking, Stoneworks, Acrylic Fabrication, Aluminum Fabrication, Architectural Millwork, Aerospace, Cabinetry, Exhibits and Fixtures, Sign Making, Cabinet Making, Furniture Production.
Costs
Depending on the types of CNC routers you want to buy from China, the average price can vary greatly. You'll also find big price differences based on the CNC router manufacturers & dealers from China. Some brands market the best budget models while others sell high-end types. Here's how Alibaba and Made-in-China break down the average new CNC router price for the top manufacturers and their makes.
An entery-level dekstop CNC router kit costs about $2,580 for hobbyists and home use. A commercial CNC router price starts from $5,380 for industrial manufacturing, while some can be up to $29,800. The high-end ATC types and 5-axis types are priced from $18,000 to $120,000.
Specifications
| | |
| --- | --- |
| Table Sizes | 2' x 3', 2' x 4', 4' x 4', 4' x 8', 5' x 10', 6' x 12' |
| Types | Wood, Metal, Stone, Acrylic, PVC, ABS, MDF, Plastic |
| Capabilities | Relief carving, hollowing, rotary milling, 2D/3D cutting |
| Software | Type3, Ucancam, Artcam, Alphcam, Cabinet vision |
| Controllers | Mach3, NcStudio, Syntec, LNC, DSP, Siemens |
| Price Range | $2,000.00 - $180,000.00 |
Driver & Motor
Stepper Driver + Stepper Motor
The stepping system is the most used drive system on the market at present. The most popular is the three-phase hybrid stepping motor, which accounts for more than 90% of the market share. After the effect is good. But the defects are also more obvious, such as resonance, noise, torque reduction when the speed is increased, easy to lose steps after working for a long time, and the temperature of the motor is too high.
Hybrid Servo Driver + Hybrid Servo Motor
The use of hybrid servo system in China has not been popular. There are many reasons for it. There are not many foreign manufacturers of hybrid servo, and the price has no great advantage compared with AC servo, so it can only be used in some special industries.
AC Servo Driver + AC Servo Motor
The AC servo system has a small amount of use because of its high price. In addition, the application of AC servo has certain requirements for the structure, electrical appliances, control system, and transmission system of the machine tool. Just like the principle of the wooden barrel, the shortest board determines the wood. The amount of water in the bucket, because some AC servos are generally used in high-end models. AC servo has the advantages of fast response, large torque, high speed, high precision, less heat generation, continuous work for a long time, and complete alarm system. The disadvantage is that different equipment uses different servo parameters, and the adjustment of parameters requires a high level of technical engineers.
1

STG6090

$2800.00 - $3800.00

2022 best desktop CNC router with 2x3 4th axis rotary table is an entry level CNC machine kit designed for for craftsman, home shop, hobby, small business, advertising, woodworking, arts, gifts, crafts, sign making, and mold making.
2

STM1325-R3

$5680.00 - $10180.00

2022 top rated 4x8 CNC router machine with 48x96 inches table size is used for wood door making, cabinet making, sign making, furniture making, decorations, 3D arts, 3D crafts, and more 2D/3D full sheet woodworking projects & plans. Now the best 4x8 wood CNC machine for sale at affordable price.
3

STM1325

$4880.00 - $5500.00

STM1325 Cheap CNC wood router kit is a type of flatbed wood CNC machine for beginners with 4x8 combo vacuum and T-slot table top. Let us review and start making an offer at the lowest price for affordable 4x8 wood CNC router kits which make as standard.
4

STM6090

$2800.00 - $3500.00

4th rotary axis hobby CNC router for sign making is the best hobby CNC machine for small shop, home business, and craftsman. The rotary 4th axis CNC router machine is used for custom signs & signage or DIY signs with wood, acrylic, PVC, MDF, plastic, foam, copper, aluminum.
5

STG1212

$3680.00 - $4500.00

Low cost 3 axis CNC router kit with 4x4 table size (STG1212) is used for flatbed carving and cutting wood furniture, gifts, boxes, models, arts and crafts, signs, logos, jewelry carving, now the best 4x4 CNC router table for sale at an affordable price.
6

STM1325-5A

$105000.00 - $110000.00

2022 top rated 5 axis CNC router with automatic tool changer is designed for 3D shape cutting, milling, carving, and mold making, including automotive foam mold, ship model, building model, metalloid molds, and large-scale instruments. Now the best five-axis CNC machine for sale at cost price within your budget.
7

S1-IV

$12700.00 - $14380.00

Profitable 4x8 CNC router table is the best wood CNC machine kit with 4 feet by 8 feet working table (48x96 inches or 1300x2500 millimeters) for custom woodworking in commercial use. Now the beneficial 4x8 CNC wood router machine for sale at cost price.
8

STM1325D

$18000.00 - $23000.00

4x8 ATC CNC router machine features rotary automatic tool changer kit with a tool magazine of 10 router bits, the tools will change automatically to fit different works. The 4x8 CNC router table with ATC spindle kit is suitable for cabinet making, door making, decorations, signs making, crafts making, and more woodworking projects & plans.
9

STM1325-4A

$22800.00 - $38000.00

2022 best 4 axis CNC router machine is designed for 3D curved surface carving, 4 axis is refer to X-Y-Z-A, X-Y-Z-B or X-Y-Z-C, 4 axis are linked, the four axis can work at the same time. Now the affordable 4 axis CNC router for sale at cost price.
10

STM21120

$15000.00 - $20000.00

Multi head CNC router machine with multi spindle and rotary table is used for 3D CNC machining of cylinders, stair balusters, stair spindles, statue, Buddha, furniture feet, table legs, newel posts, corbel, baseball bats, arts & crafts, and more rotary woodworking projects. Now 2022 top rated multi spindle CNC router machine for sale at affordable price.
Showing 10 results on 1 page
Feature Stories & Articles
May 12, 2022

Find 2022 best CNC routers for 2D/3D aluminum parts machining, mold making, sheet cutting, tube cutting, aluminum composite panel cutting, and relief carving.

May 12, 2022

You may be troubled with variety of problems in the use of CNC router machine. You will understand the 22 most common problems and solutions for troubleshooting in this article.

May 12, 2022

This guide will help you to understand what is a CNC router machine? how does it work? what are the types? what is it used for? how much does it cost? how to choose and buy?

May 12, 2022

How to choose a right 3 axis, 4 axis, or 5 axis CNC router machine for your CNC machining projects, ideas or plans? Let's get into the differences between 3 axis, 4 axis and 5 axis CNC machines.

Aug 16, 2022

Looking for the best CNC machine for 2D/3D woodworking plans in 2022, follow the practical guide to the top reviewed wood CNC machines to start or grow your business in modern furniture making, cabinet making, door making, sign making, wood crafts and other popular custom woodworking projects.

Jul 22, 2022

In this article, we'll guide you on how making a CNC router kit at home, including machine parts assembly, Mach3 software installation and CNC controller setup.

May 20, 2022

The most common linear guide rails include square guide rails (profile guide rails) and round guide rails. We will make a comparison between them and help you to choose the right CNC linear rail kit to DIY or build your CNC router machine.

May 25, 2022

Most people only consider the low cost when choosing a CNC router machine. However, we really need to consider both the price and applicability. If you buy a CNC machine at a cheap price, but it is not suitable for your work, then it's just like a pile of scrap iron.

Jun 17, 2022

Before starting work with CNC router, take some time to learn the user guide for beginners, you will get the basic skills on how to use a CNC routing machine.

Jul 25, 2022

If you're in the market for one new or used CNC router machine or table kits, you may be trying to know how much does it cost to make sure the buying within your budget. The final price you pay depends on the make and type you'll purchase.
Chinese CNC Router Reviews & Testimonials
Johann Polischansky

from AustraliaPosted on

Oct 10, 2022

I bought this hobby CNC for PCB prototyping. Easy to assemble. Capable for making intricate carvings. I was able to get great results with a little preparedness, and tolerances are within a few thousandths. A great power tool for beginners with patience. Best purchases I have made.

Ryan Stein

from AustraliaPosted on

Oct 09, 2022

I purchased this CNC after researching how an automatic tool changer works in advance. Easy to put together with the instructions that came with it. Contacted STYLECNC and within a few minutes I got response on software installation and setting. Great customer service. I am using the software it came with since it works well for my business. This is a great machine for someone looking to get into automated woodworking and personalized furniture making.

Pedro Bitting

from United StatesPosted on

Sep 12, 2022

I purchased the STG1212 about 20 days ago and much to my surprise it showed up on my workshop in less than 15 days of placing the order. I tried on the parts assembly and software installation which took about 2 hours start to finish, but I had a great sense of accomplishment once all was done. Thanks for the easy-to-follow instructions from STYLECNC. I have been using this machine on a daily basis with woodworking, and I am very happy with the results I have gotten. Fabulous 4x4 CNC router for the money. I have never used or owned a CNC before, but now it makes my creative juices flowing. I would definitely recommend.

Jason Rodriguez

from CanadaPosted on

Aug 20, 2022

I have been addicted to the CNC router for woodworking with tool changer for many years, but initially it is expensive for my cabinet shop. I am happy to find the price has come down to an acceptable level in previous months, and after researching different makers and types, I selected STM1530C for its larger 5x10 vacuum working table and automatic tool changer spindle kit. Arrived in 16 days and packed well. Easy to assemble all parts and install the software to program. LNC controller is user-friendly and professional for cabinet making. So far this is the best buy I have made.

Spencer Kloss

from CanadaPosted on

Jun 20, 2022

I'm an artist and looking for a power tool for the fabrication of pieces to use in sculptural installations. I need to be able to cut thicker sheets of plywood at the 4x8 size. Also would be good to be able to cut metals and plastic. STM1325-R3 is the right CNC machine that meets all my needs. In addition, the rotary attachment can also make some 3D artwork sculptures.

Kent Church

from United StatesPosted on

May 08, 2022

A great CNC machine for woodworking. I'm extremely pleased with it. Assembly was straight forward. Great instructions and online tech support. All make it easy to get into CNC. STYLECNC's technical staff has been fantastic, great communications and easy to work with. I was able to assemble and setup the machine, install and debug the software, and cut a large wall sign on the 1/4 inch 4x8 full plywood sheet in 45 minutes. Been experimenting with some relief carving on the table leg as well. All functions so far working well.

Sean Mahmood

from United KingdomPosted on

Apr 10, 2022

This was my first time to own a CNC within my budget and I have used CNC router service near me before. I'm so happy with it. It was easy assemble and so far it's been really easy to use. It's taken some time getting used to the settings but we are getting the hang of it. This product exceeds our expectations by far. Safe to say this was a good choice.

Peter Shchepin

from United StatesPosted on

Mar 22, 2022

Very happy customer. The CNC machine works like a fine clock. I've been using it for 6 month and had no issues at all. Customer service is outstanding, whenever I had a question they answered very quickly. I will definitely buy more machines as my business grows.

Harry Burns

from United StatesPosted on

Jan 26, 2022

The CNC kit builds OK. I bought this machine a few months ago to make cabinet doors and cut rubber gaskets, and I finally got around getting up and running during the holidays. It is fascinating overall, all-in-one CNC router and knife system combo, so I would recommend it.

Robert M Beasley

from United StatesPosted on

Jan 11, 2022

I searched and did further research to find one upgraded CNC router that I thought would do a good job. I have been learning to use this machine for a few weeks now and it is an amazing machine for my woodworking plans. Very accurate works well with the software. I am looking forward to using this machine for many years to come. It was well worth the investment and it is an engineering marvel. I will highly recommend to anybody in the business of cabinet making. Go for it, you won't be sorry.

Richard Pritchett

from United StatesPosted on

Jan 09, 2022

If you are work for home furniture making, I recommend this machine 100%. It's easy to assemble. At this price range it's the best bang for your buck. Great machine for the price. There is a learning curve when getting started (mostly software) but once you understand the capabilities of the CNC router you'll be able to create many different kitchen cabinets, as well as home doors.

Asa Uribe

from United StatesPosted on

Jan 07, 2022

An amazing ATC CNC router with tool changer for the cost. It is packaged extremely well, and easy to put together. Works very well. It does exactly what you tell it to do. The customer service for in my opinion is outstanding. I had an issue and got the answer for it with in minutes. Very knowledgeable service team. I have made several cuts and haven't had any problems.

Seth Reay

from AustraliaPosted on

Jan 03, 2022

This was my first CNC router machine and I am hooked. It was shipped quickly and straight forward to put together. The video user manual is very helpful for beginners, and guided me to understand CNC. Since learning how to run it fluently I have worked with the machine everyday and cut everything from wood to aluminum. It can cut full 4x8 sheet for most of my projects. I will be a returning customer, and recommend this kit to anyone.

Roger Lambdin

from United StatesPosted on

Oct 08, 2021

I was surprised by the quality of the CNC bridge saw for the price paid, and so far this machine has worked very effectively. Having said that, the machine itself has performed very well. The accuracy is good and I like that it is self contained for the countertops I do.

Robert Salazar

from CanadaPosted on

Aug 08, 2021

Product as advertised. For someone with no experience or any idea about CNC, I managed to get carvings on solid wood and MDF. Lots of trial and error with figuring out what settings to use for different woodworking projects. Machine running 12 hours continuously on testing sample materials with no problems. It's an awesome desktop CNC router for woodworking, but with patience on controller and software, it will work beautifully.

JimBarr

from United StatesPosted on

May 29, 2021

I purchased the STM1325-R1 CNC router about a year ago, due to COVID and shipping to US it took until May to receive but I'm not complaining about that. I realized after receiving the machine that I could have gotten the same machine with MACH 3 instead of their standard DSP control system. Because MACH 3 is considered standard in US, I was able to switch the machine over to M3 with the guidance of their engineer. They sent me the parts and guided me through the changeout procedure. The engineer installed MACH 3 software remotely and configured it. This is a great machine and I have made many beautiful things, like relief sculptures. It is obviously also good for parts cutout. I have had some issues with the vacuum system that we are still working out. Being new to using a CNC I was not aware that the vacuum motors were not rated for continuous use, they are primarily to hold down sheets of goods to cut nested parts that will take less than an hour or so. Not to be used for holding down work while relief sculpting, takes much too long and will burn up the motors. Many thanks to Nina, one of their sales representatives and Mike their engineer.

Muhammad John

from United KingdomPosted on

May 05, 2021

Although not that easy to setup, the instructions were very well made. Took about 2 hours. As a novice, I learned more about the desktop CNC router by building it, and I believe that has helped me as I work with it. I would probably buy it again as a beginner machine, but might choose a stiffer build for a second machine. Great folks with excellent support. Their Youtube Channel is a wealth of information, and some experts there are quite unselfish with their time.

Beau Genders

from AustraliaPosted on

May 02, 2021

This is an amazing rotary CNC router machine. I can't say enough good things about it. I think my favorite thing about the router lathe is that you have to assemble from scratch. It will give you a true understanding of all of the components and how the machine functions. Take your time and follow the manual and you will have no troubles. I think the most impressive feature is the instructions. I'm a craftsman for woodworking. I used with the DSP controller and I am extremely happy with that as well.

Terry B Doyal

from CanadaPosted on

Mar 31, 2021

I've helped my brother to assemble a mini CNC router for hobby, and that got me interested in one myself. I went with the prover because I felt the upgrades were worth the extra money and I was correct. I purchased directly from STYLECNC because at the time they were running a special which gave additional savings, and they have additional discounts on later purchases. Besides the added limit switches and tools, it was easy to assemble. I'm still a beginner but this machine seems great. I've also ordered the laser engraver for it and I can already see myself buy more accessories to get the most out of my investment. I've had questions and emailed STYLECNC multiple times and they have responded within 24 hours. With that kind of customer service, I feel confident recommending this CNC machine.

Debra J Strauss

from United StatesPosted on

Mar 22, 2021

It is a very nice design, easy to put together, all be it in about 2 hours. I am attempting to use the CNC router for stone relief carving. Still learning the best configuration for this, but it looks promising.

My CNC recently developed a fault, which I reported to STYLECNC under its guarantee scheme.

I have been very pleasantly surprised with the speed, courtesy and and friendly customer technical support. Having emailed proof of purchase and pictures/video of the nature of the fault, involving an email dialogue with a STYLECNC support engineer. A replacement part is being sent to me from China at no cost to me. If only other companies provided this level of customer service.